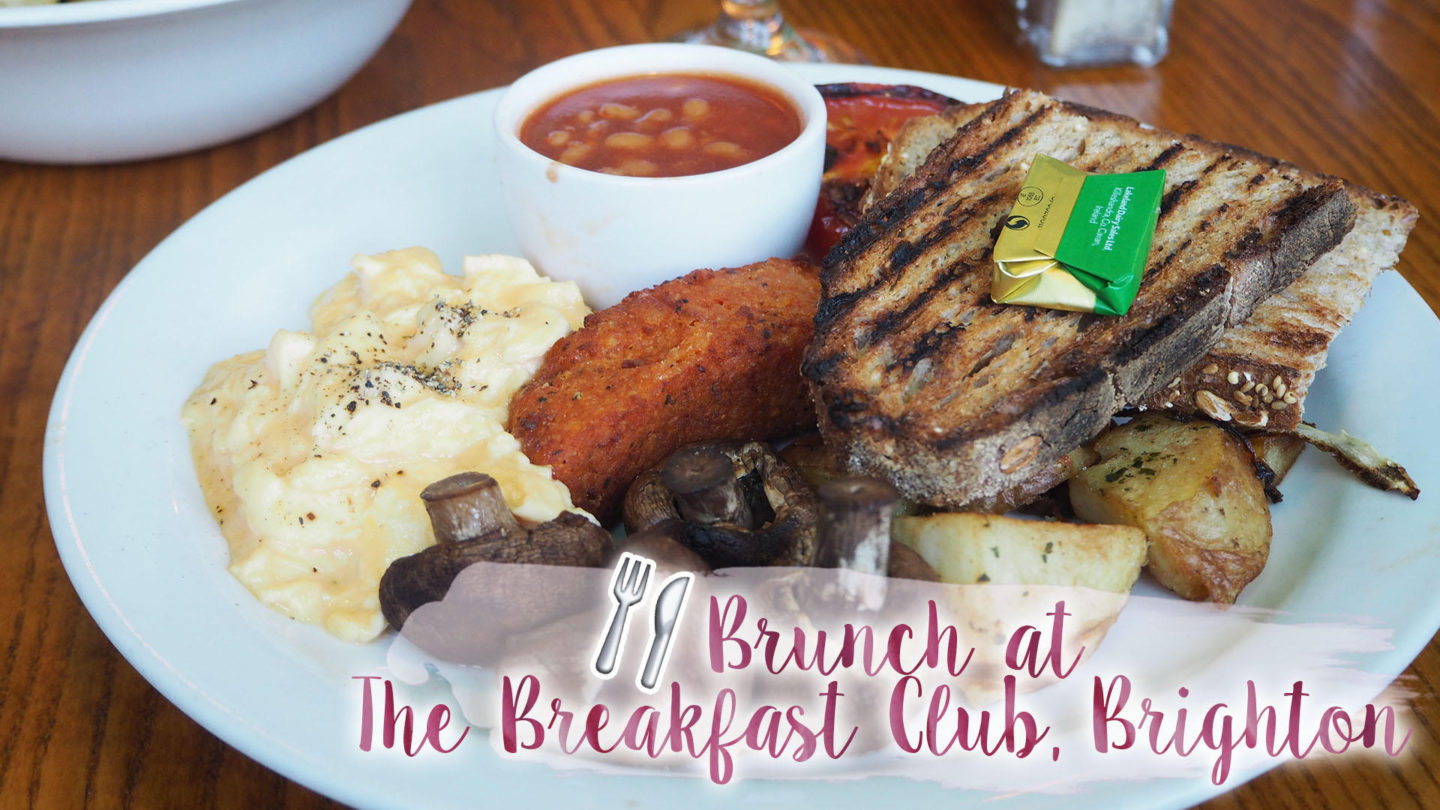 At the end of June, Leah and I headed over to Brighton for a day out (and cocktails. Lots of cocktails.). As I was struggling to stay motivated to blog, all my photos from the day had just stayed on my camera and my notes, well, on my notepad. But, as I'm finally getting back in the swing I can finally share with you lovely lot what we got up to. If you've followed my blog for a while, you're probably well aware that Leah and I are huge brunch fans. So, starting to talk about the day with how we started the day (see what I did there?) – Brunch at The Breakfast Club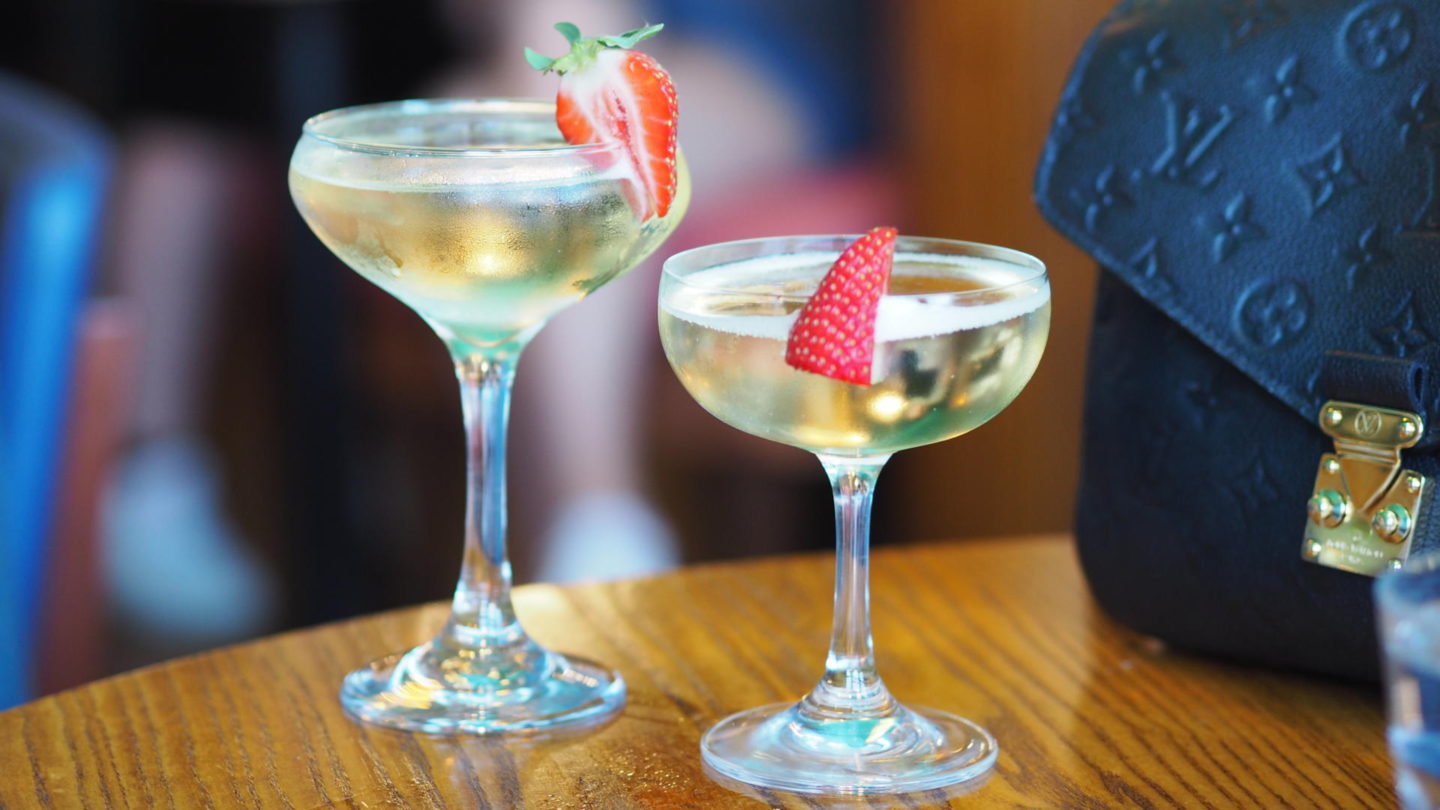 Brunch At The Breakfast Club, Brighton
At the time, a friend at work was living in Brighton so I asked them for recommendations. One of the places they suggested was The Breakfast Club – and after mentioning it to Leah we decided it sounded spot on for us. The quirky decor was a little different from our usual London brunch haunts, but every little detail seemed thought out. Plus they had an extensive menu, so we were sure to find something that fit our somewhat fussy tastes. First things first though, we ordered a glass of prosecco to ponder the menu with!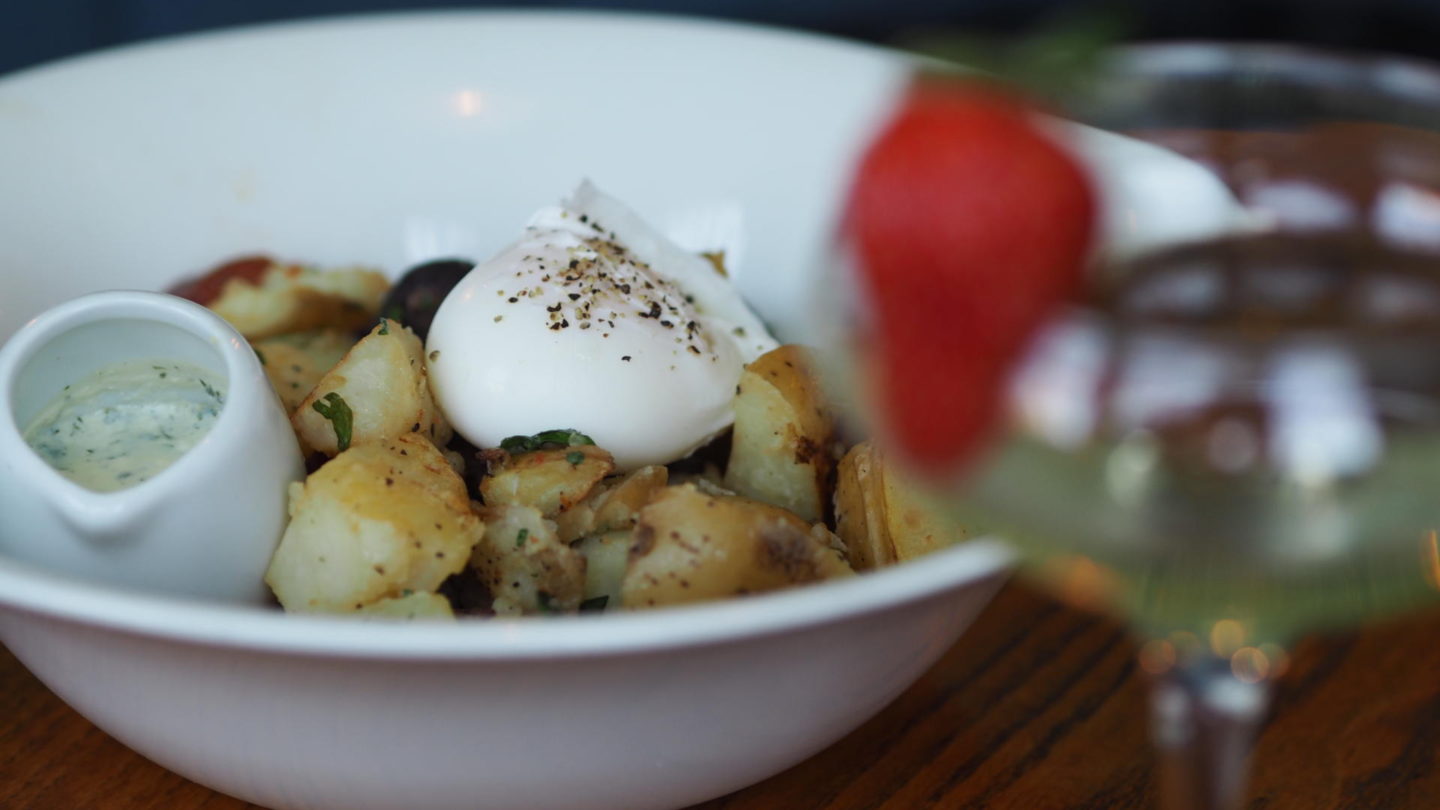 Leah went for the Chorizo Hash. As the name gives away, it was a combination of chorizo sausage and crushed peppers. Alongside this, The Breakfast Club had added grilled peppers, mushrooms, and a poached egg served with lemon and feta sauce to the side. She said it was enjoyable, and it certainly looked and smelt delicious.With trying to cut down my meat consumption I went for Reggie The Veggie, their full vegetarian breakfast. With a veggie sausage, fried potatoes, eggs, mushroom, beans and toast it was ideal to line my tummy with. Plus, it was super yummy. I'd definitely order it again!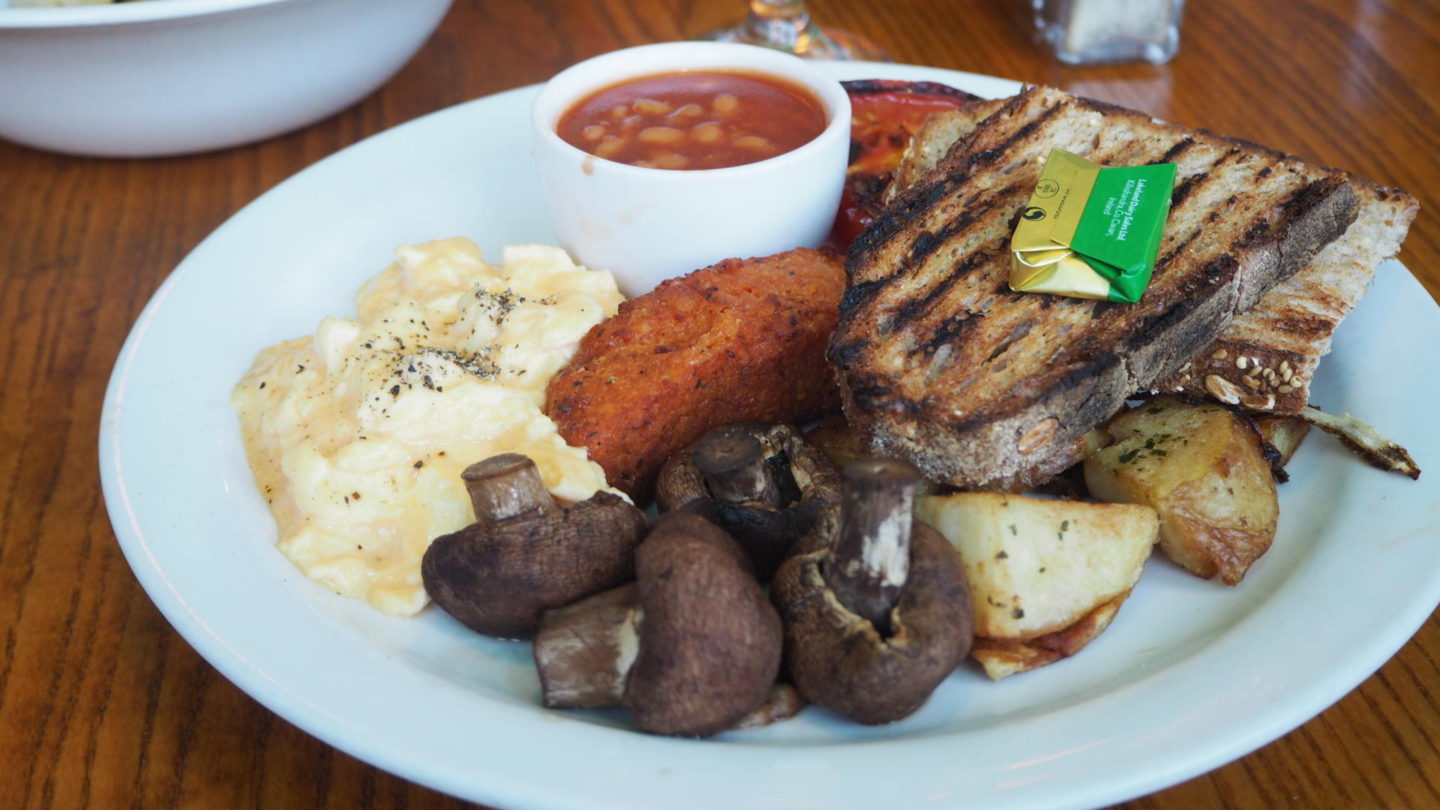 If I have any regrets? I wish I'd not been running so late and had time to take more photos of the restaurant. But I guess that's more of a reason to head back for brunch another day!
Have you been to The Breakfast Club before? What did you think?
Find me on;
Bloglovin' | Twitter | Instagram