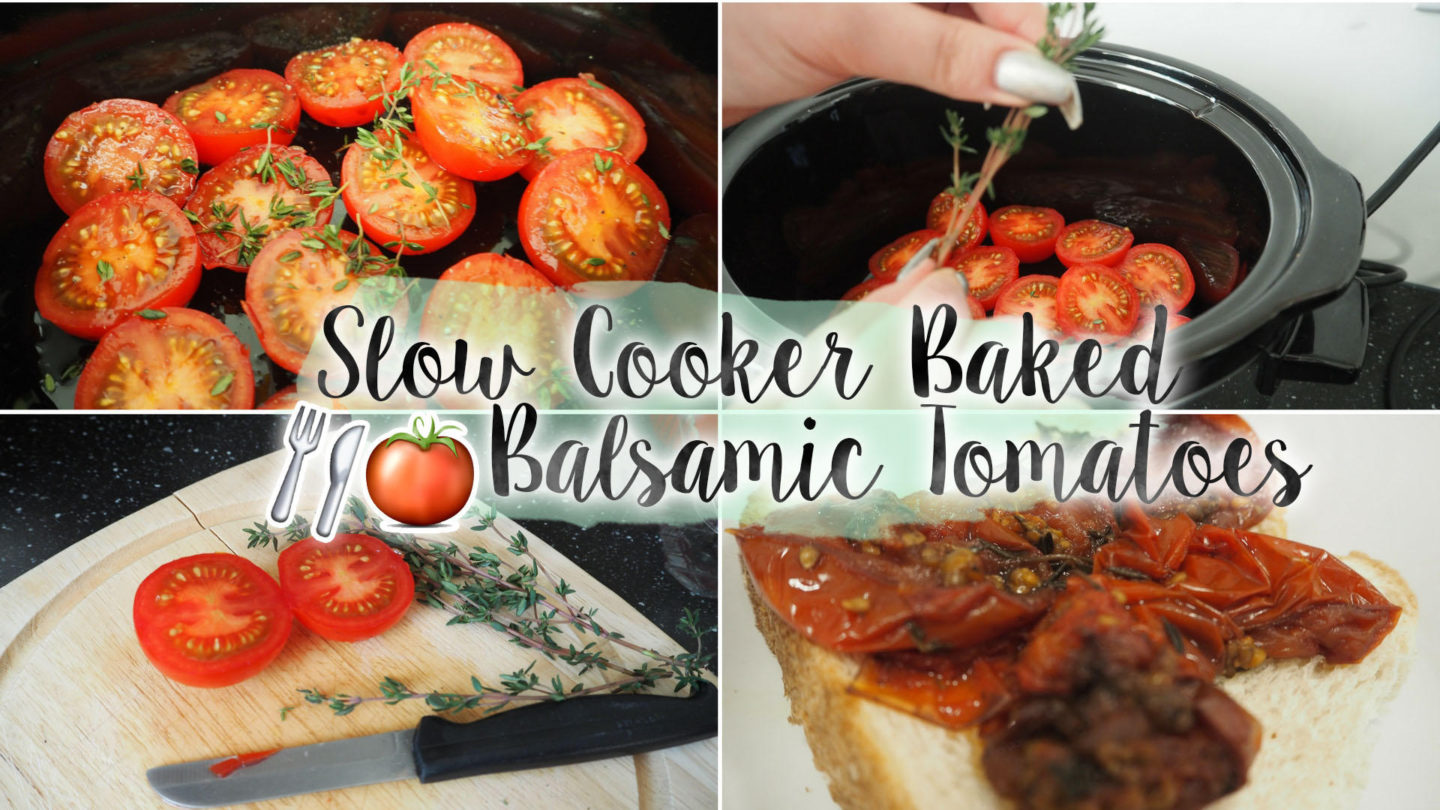 As I mentioned on my 5 happy things post the other day, we've recently purchased a slow cooker. With images in my mind of it only being for hearty stews and it coming up for summer, well to be honest I didn't think we'd use it all that much. How wrong I was. Turns out there's all manner of tasty things you can make in there and have them ready to go by the time you're home from work.
Anyway, I digress. I thought I'd share a recipe I've been making for breakfast recently because not only is it tasty but if you're on Slimming World it's completely syn free. (Using your toast as a Healthy Extra B.) Don't let that put you off though if you're not into that gig – trust me, it tastes amazing whatever which way!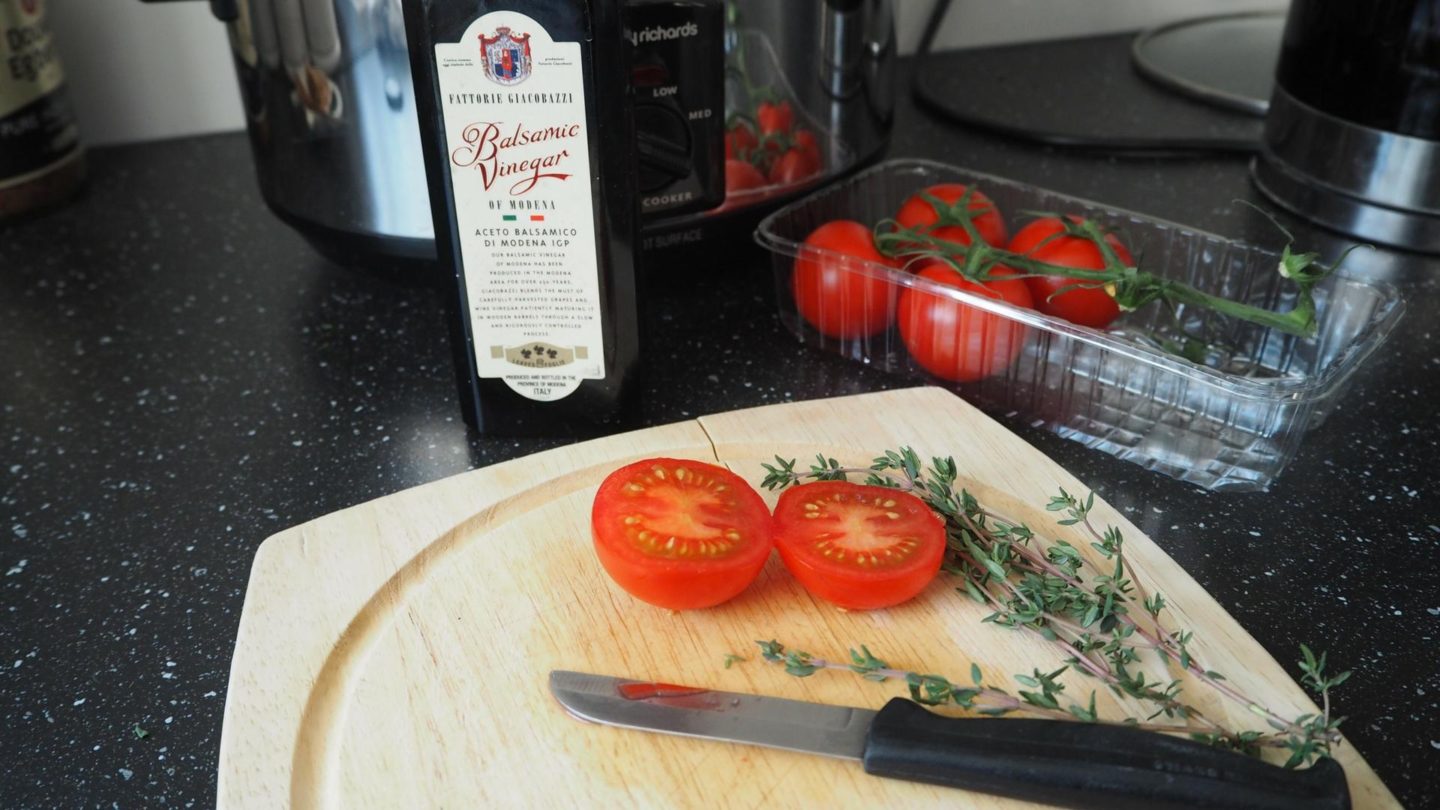 Slow Cooked Breakfast Baked Tomatoes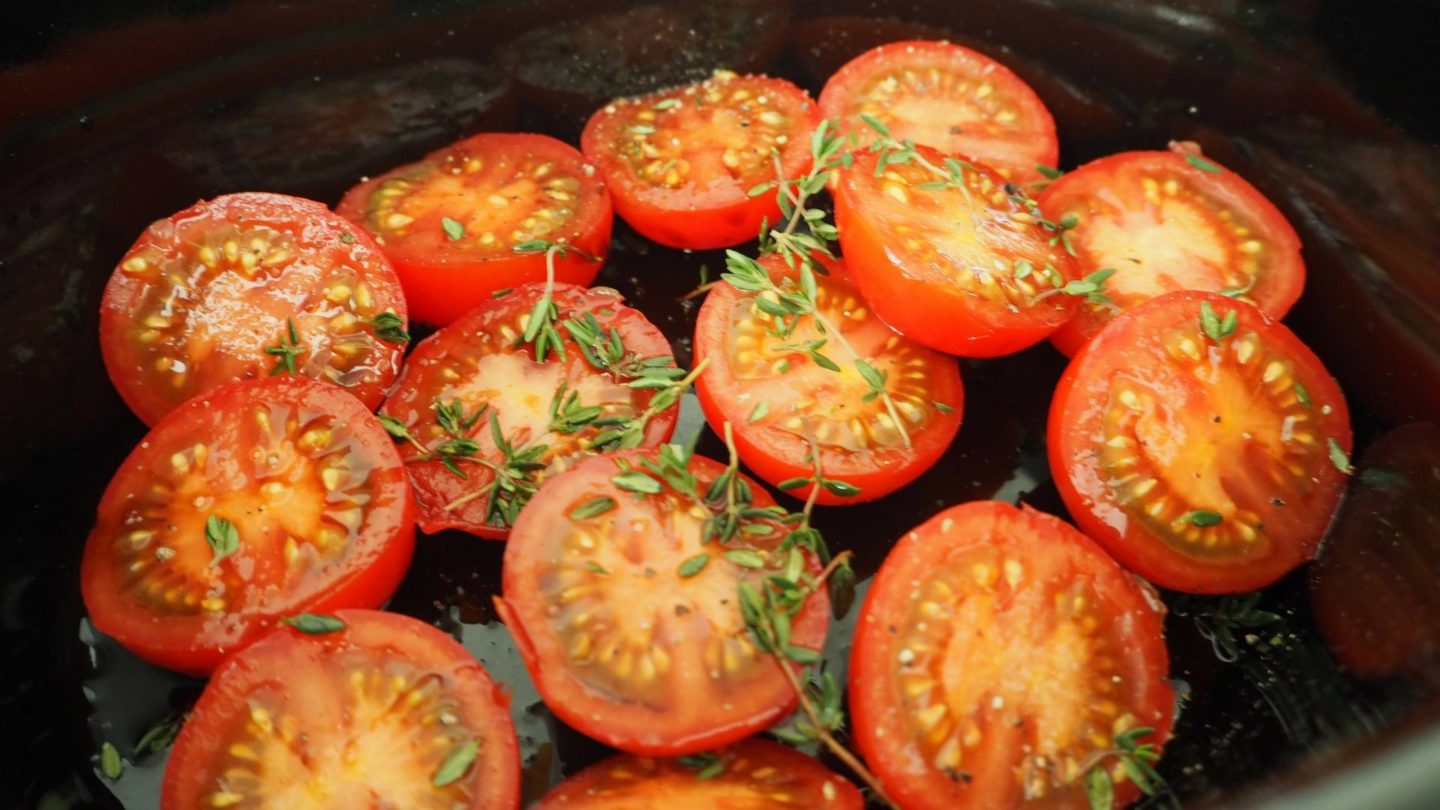 Ingredients:
500g of tomatoes (I used on the vine ones!).
2 or 3 sprigs of thyme.
1 tablespoon of balsamic vinegar.
Salt and pepper.
A slice of toast (or two, depending on how hungry you are) to serve,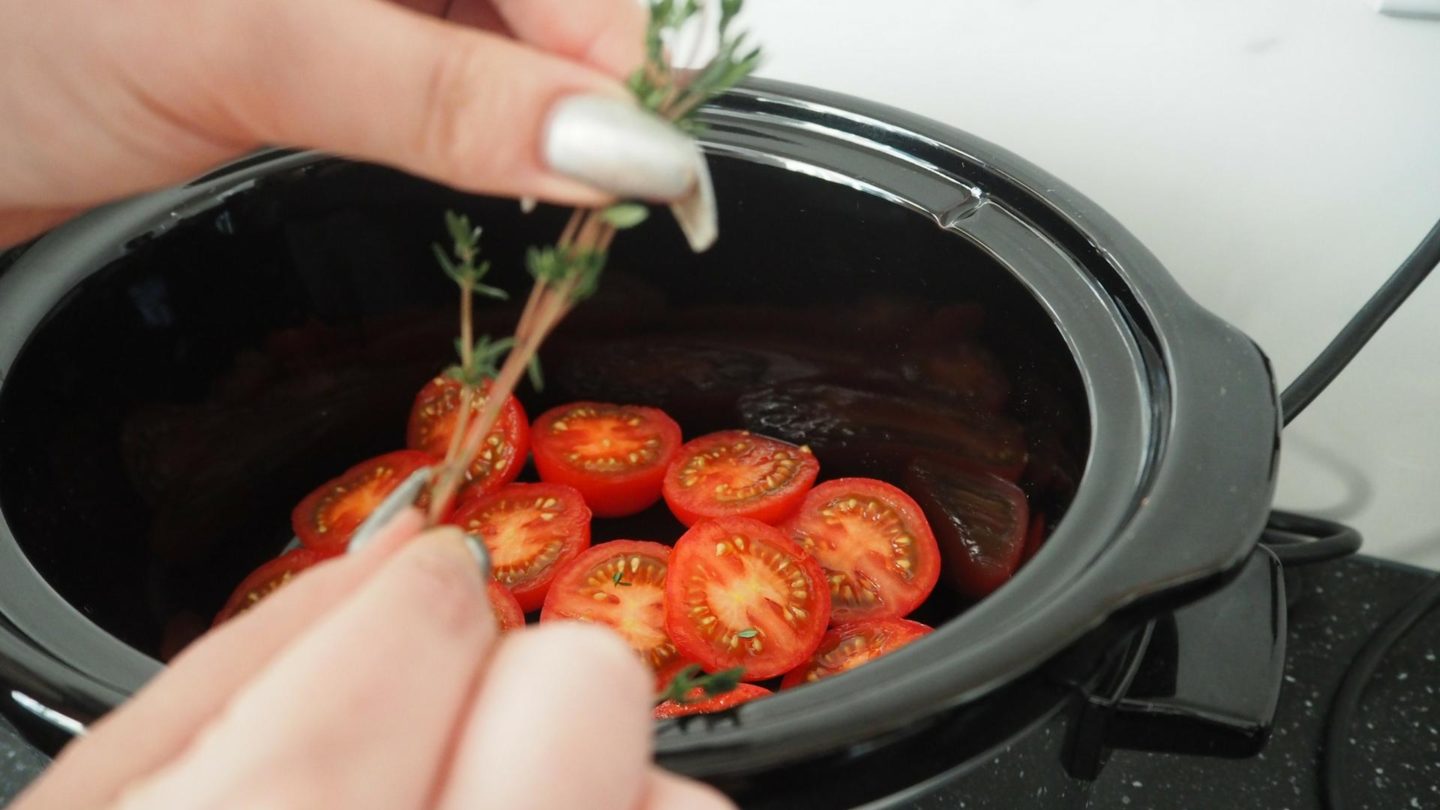 Simply half your tomatoes lengthways, drizzle the balsamic vinegar over and top with the thyme, salt and pepper. (But make sure you remember to take the thyme of the stalk first!) Then you just pop it on low for between 8 to 10 hours and then it's ready to pop on your toast and eat. At the moment its my absolute favourite weekday breakfast, especially as it takes hardly any prep at night and even less in the morning… If you don't fancy the same breakfast the next morning or you don't have anyone to share it with, it's great with salad for lunch too! (I mean, the photos don't do it justice, but then again, I was sneakily trying to take them in the kitchen at work. Oops.)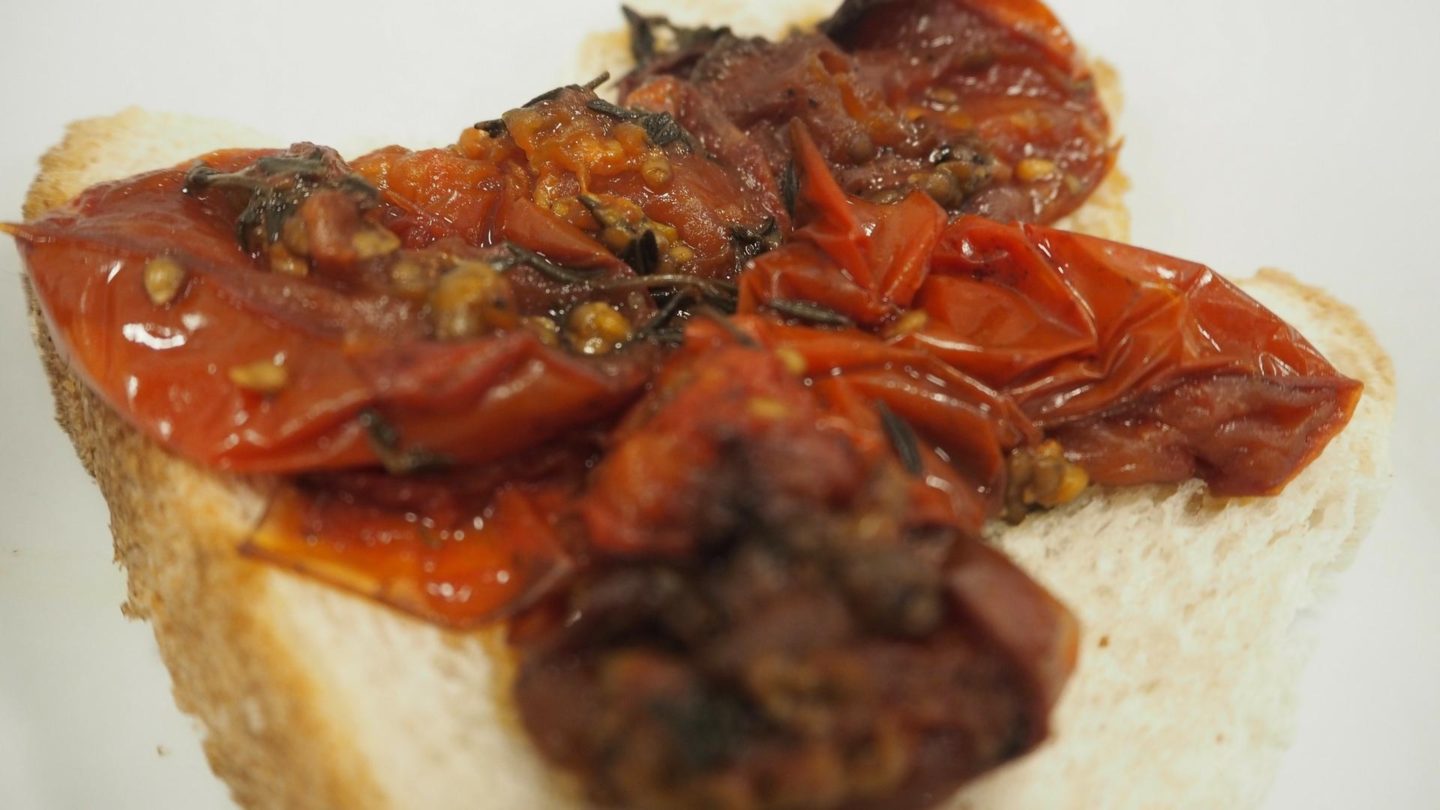 Have you got a slow cooker? If so, what recipes are you currently enjoying?
Find me on;
Bloglovin' | Twitter | Instagram