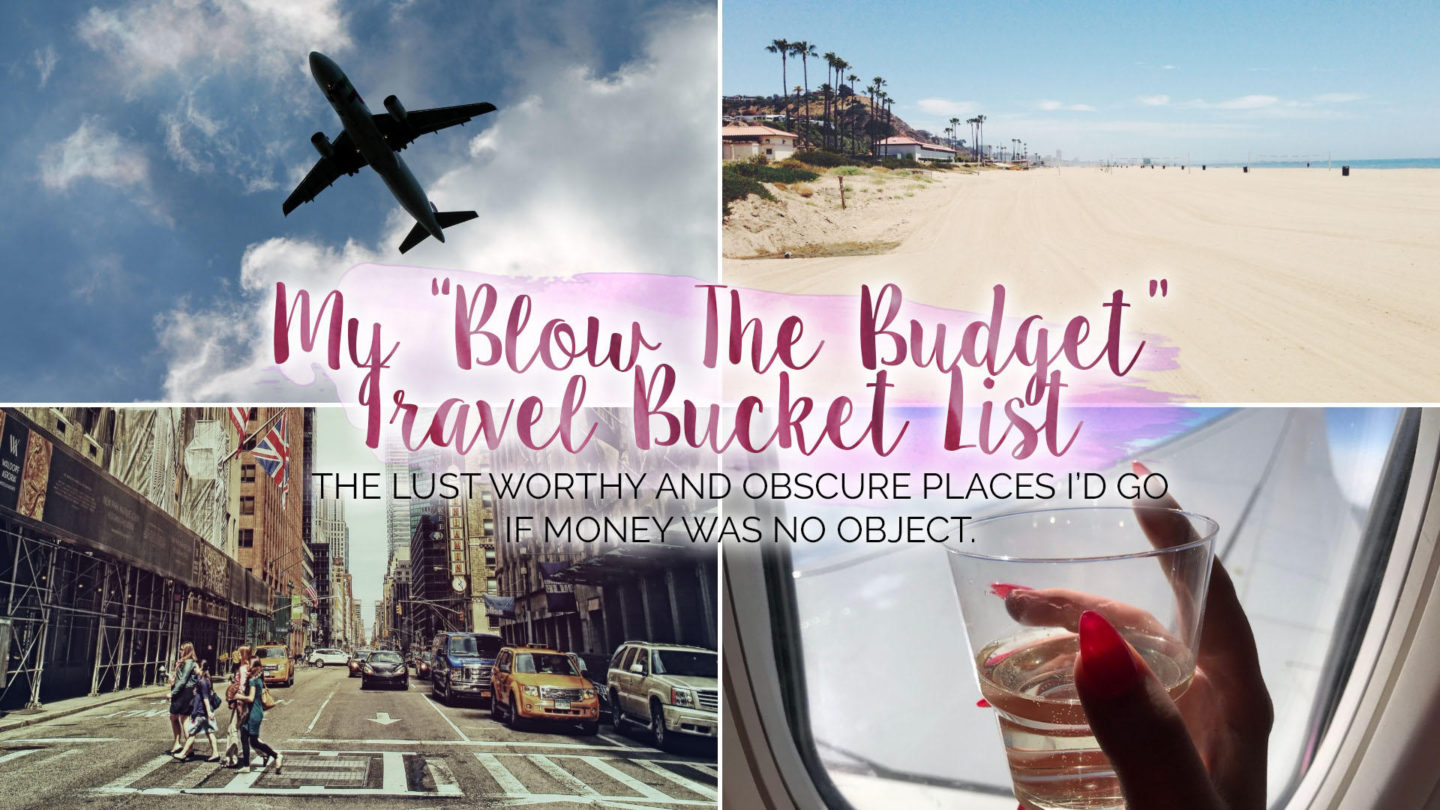 I feel like, although I've not hit my target of 5 trips out of the UK this year just yet. (Well, I mean, there's two months left so here's hoping I might up that number still!) I have found myself, yet again, lusting over those trips that would most I could simply not justify doing either for being seen as "a waste of money" unless combined with another trip or would completely destroy my savings or go some way to wiping out my credit card. But, hey, a girl can dream right?! So on that note, here's a selection of places on my bucket list that I would love to do in 2019 but I'm not quite sure I could manage to do. Or, at least to do more than one…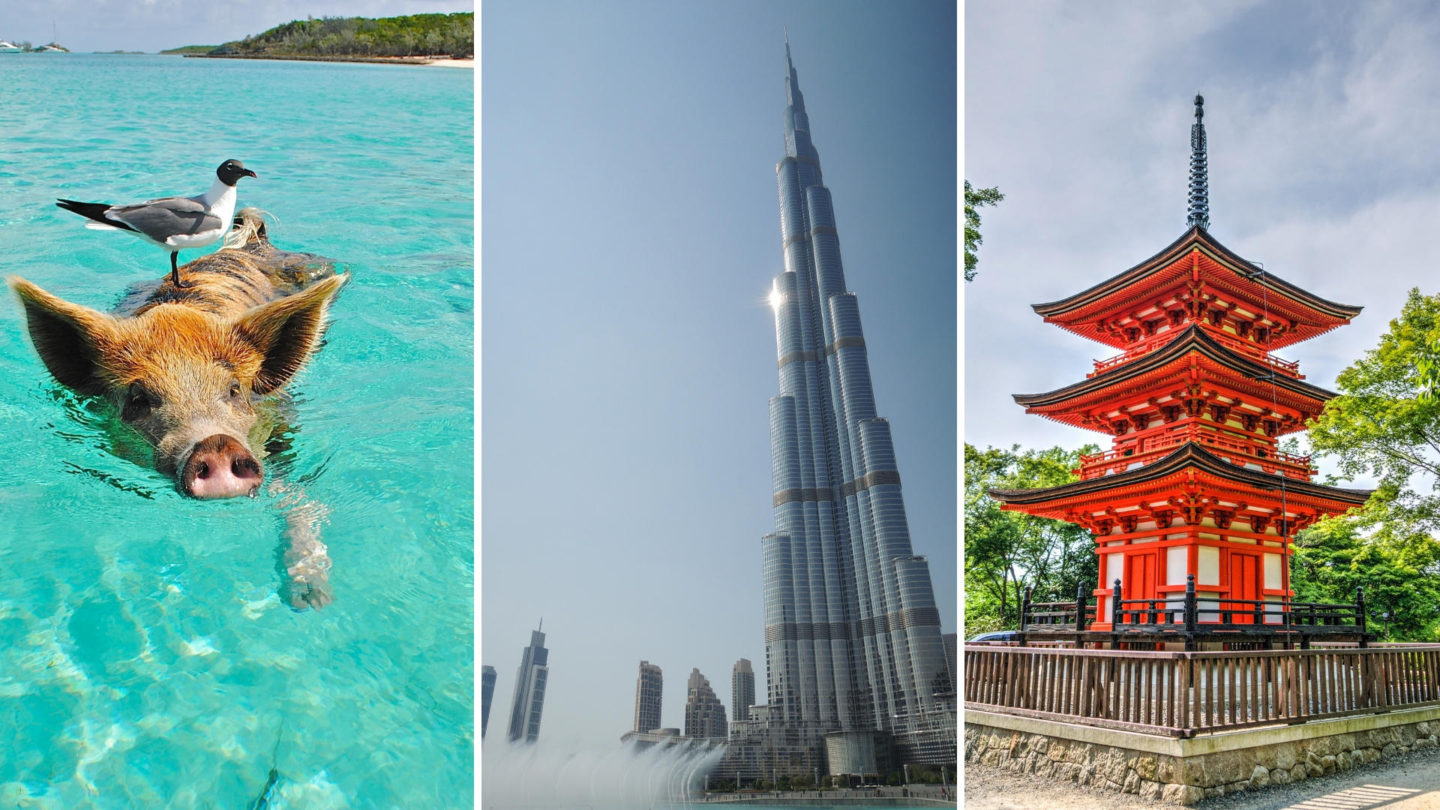 My "Blow The Budget" 2019 Travel Bucket List
Since this is about "Blowing The Budget" let's start off with the more expensive ones shall we?
Pig Beach (aka The Exuma Cays), Bahamas. I love pigs and the idea of swimming with them in such a picturesque setting would be a dream come true. Looking online a tour of The Exuma Cays involves feeding the Bahamian iguanas, visiting Blowhole Beach, stopping for lunch, seeing the piggies, petting stingrays and holding a starfish and then finally snorkelling in the Out Islands. To me, that sounds like one of the most perfect days ever!
The Burj Khalifa, Dubai. As someone who's a little shaky with heights, this may sound like a bit of a strange one. But, since I was absolutely fine with The View From The Shard, here's hoping I would really enjoy this too. (Even though The Burj Khalifa dwarfs The Shard at almost double the height.) I've always wanted to visit Dubai and due to these incredible views, this would be one of the first things I booked. Feeling more flush than me (and want to make me super jealous?) you can find your holiday to Dubai while I'm at work browsing and seeing when the absolute cheapest flights are…
Toyko, Japan. Ever since I was a little kid, I've wanted to visit Japan. After all, it was the home of some of my favourite things growing up such as Pokemon, Sailor Moon, Nintendo and Card Captors to name a few. And, while I still nostalgically love those things, I've now grown to love Japanese food and be fascinated by a lot of elements of Japanese culture. So, I'd really love to take a visit and explore the different neighbourhoods of Toyko such as Shibuya, Ginza and of course Harajuku.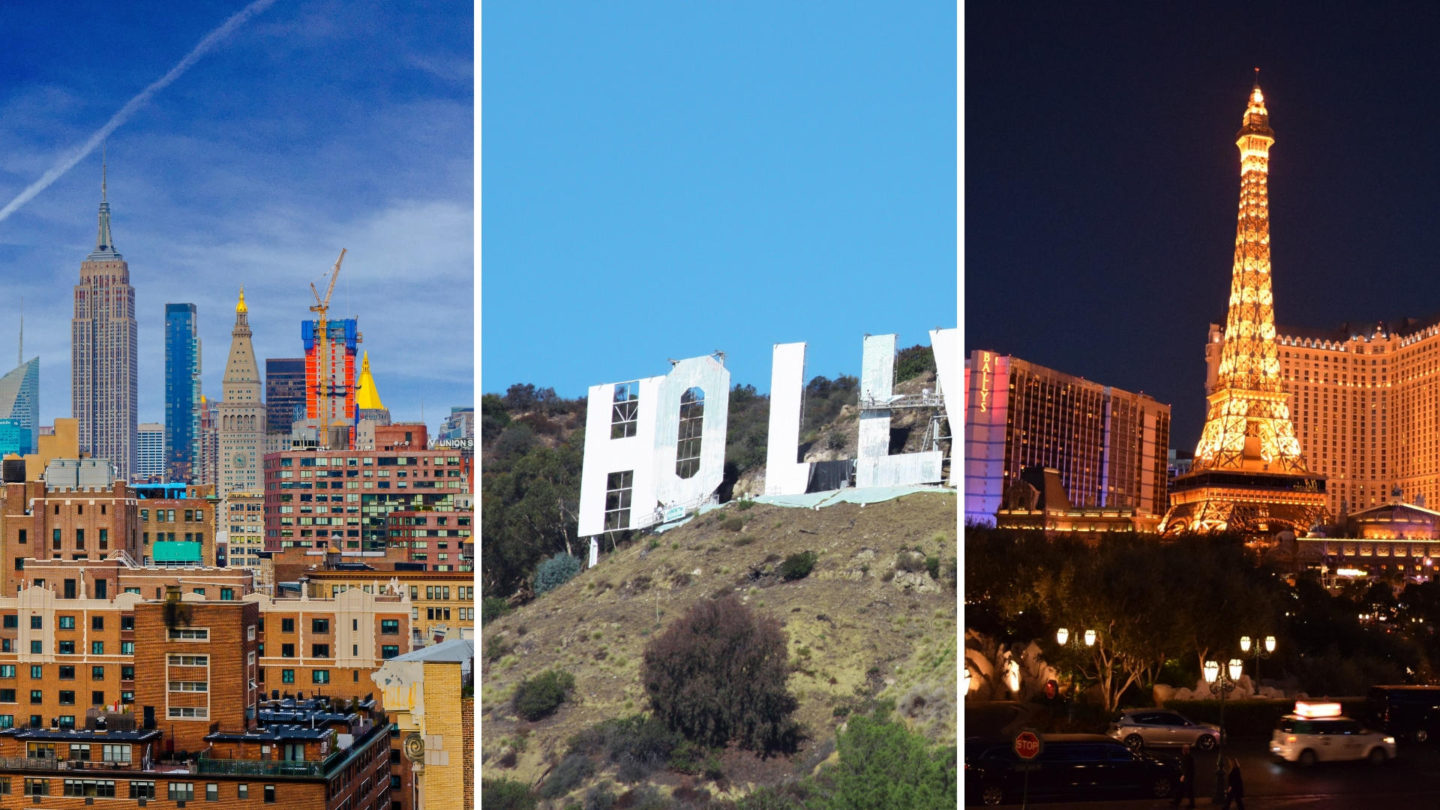 American Dream – The Parts Of America I'd Love To Visit
After visiting New York aged 16 I've really wanted to head back to the USA. But, now, not only to make a return to New York but also to visit a few other cities too.
New York, America. As I mentioned above, since that visit I've been wanting to book a return visit. Ideally, I'd like to eat pancakes in a dinner, properly walk around and take in Central Park and climb to the top of the Empire State Building. Three things I didn't get to do last time. That aside, I'd love to return to Chinatown and take another trip to see the Statue of Liberty.
Los Angeles, America. Ah L.A, a place that I've always wanted to go but haven't found an excuse to as yet. As I mentioned in my "what I'd do if won the lottery" post, I'd love to time the visit with RuPaul's DragCon. Since, you know, we're talking money is no object I'd definitely have to look at getting a VIP ticket too. Plus, there are so many cool and instagrammable cafes and locations that I'd simply love to see.
Las Vegas, America. Viva Las Vegas! What can I say, I'd love to visit. The Hangover is one of my favourite films of all time and I'd love to go and experience a wild night out and a stay in one of the crazy big suites. (Not quite sure about waking up with my friend missing and a tiger in the bathroom though…) Everyone I've known who's gone has said I'd love it. So, well, I guess I just need to get both saving and planning!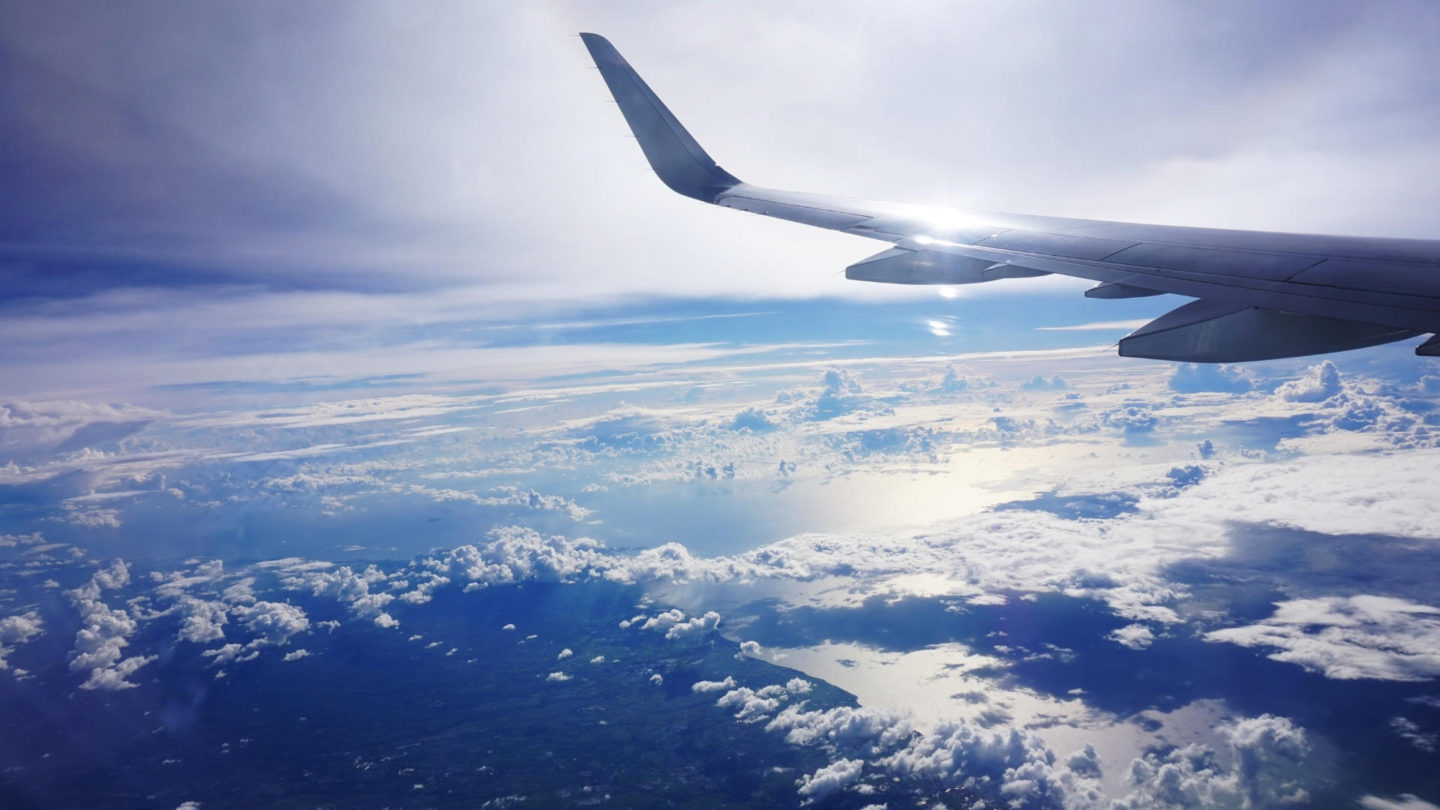 Where's on your "Blow The Budget" travel bucket list for next year?
Find me on;
Bloglovin' | Twitter | Instagram