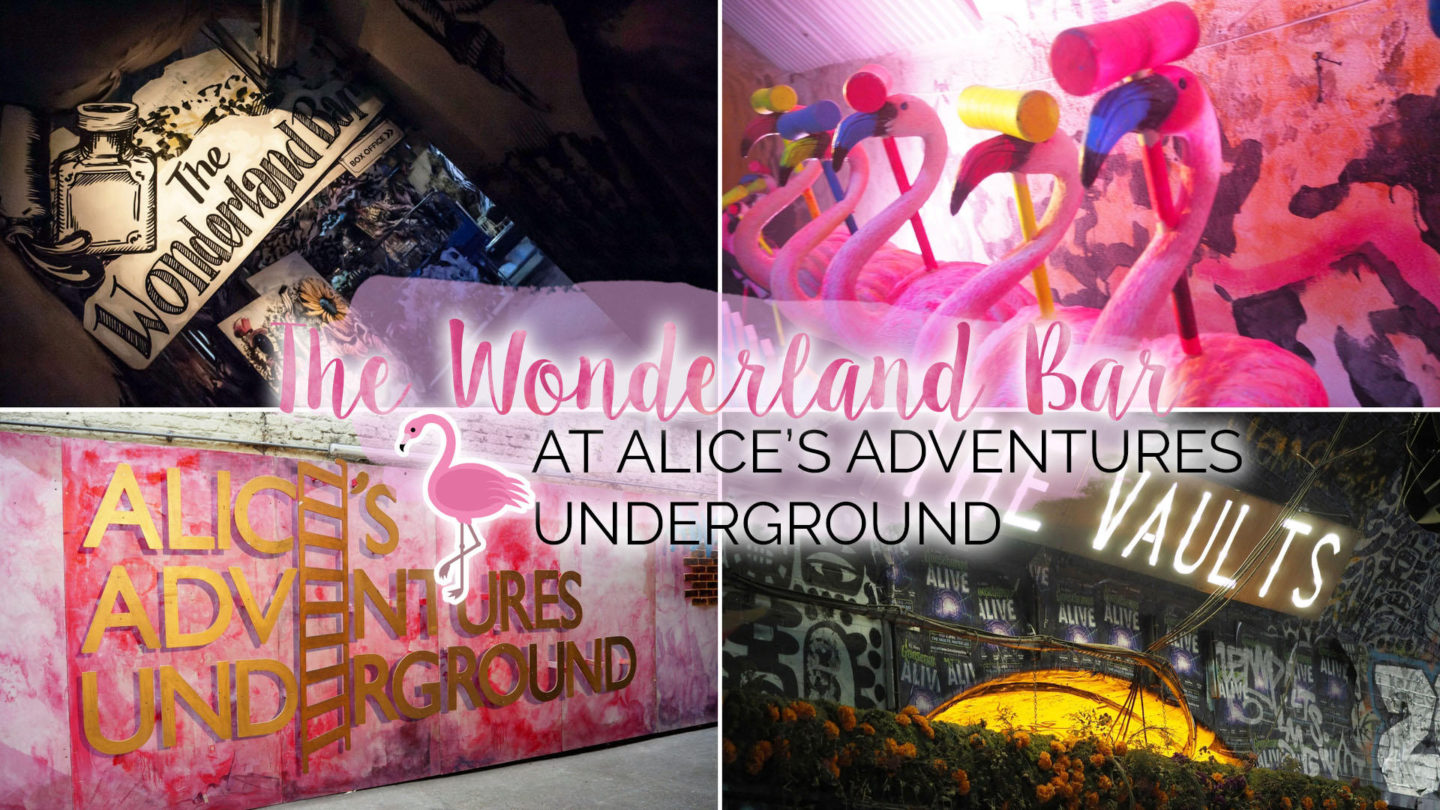 "Why, sometimes I've believed as many as six impossible things before breakfast."
Growing up, Alice in Wonderland was always one of my favourite Disney films. And, as I got older, the original Lewis Carroll book was up there with my most read. So since I'd spotted the Alice's Adventures Underground show at the Waterloo vaults I'd been looking for an excuse to go. With finding the time (and someone who wanted to go to such an interactive show) somewhat difficult, I was thrilled when I saw they were launching The Wonderland Bar alongside the show. So, on the launch night Sophie and I headed down to check it out;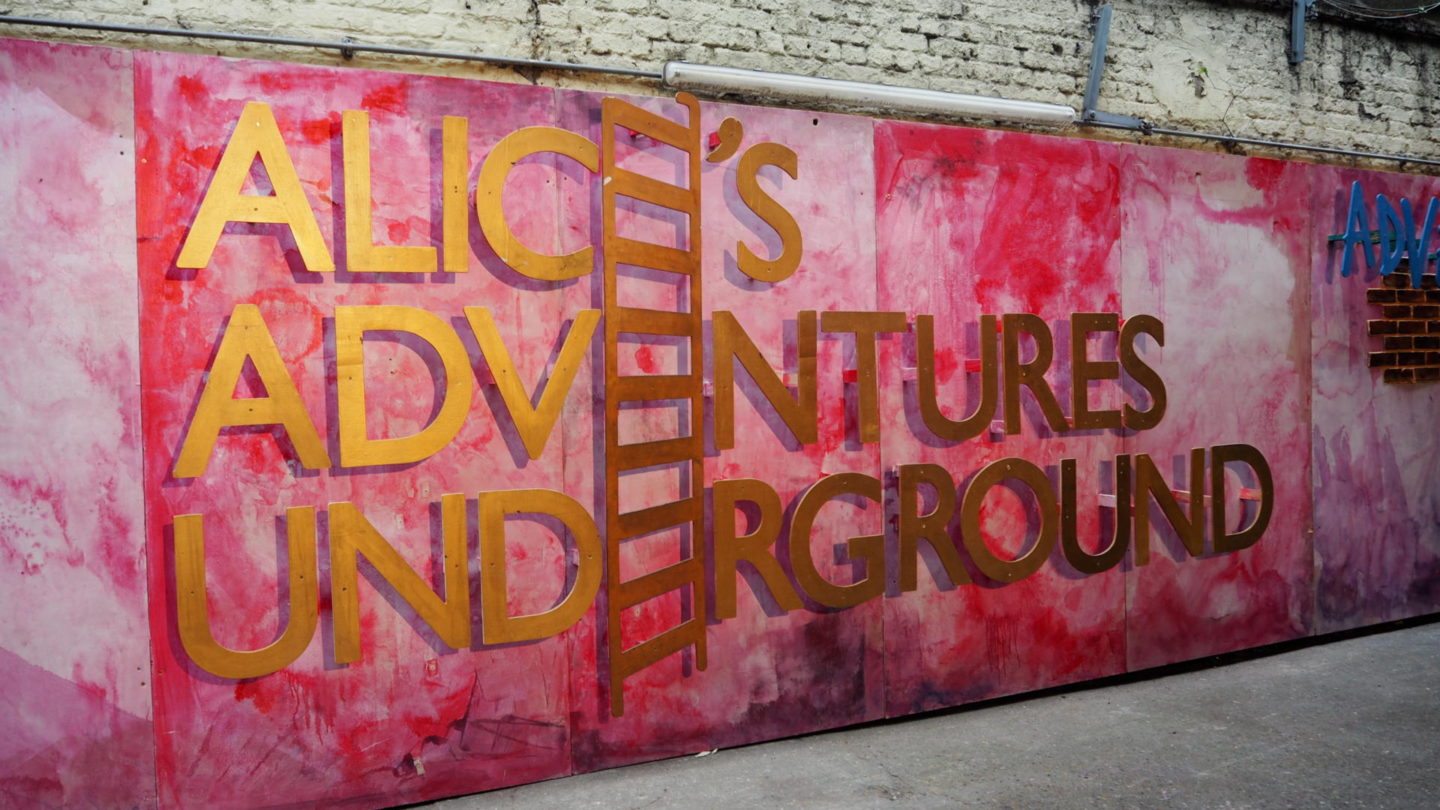 The Wonderland Bar at Alice's Adventures Underground
Walking along Launcelot Street you'll find yourself at The Vaults where Alice's Adventures Underground begin and where you can take a trip to Wonderland (or The Wonderland Bar if you fancy). With The Wonderland Bar being designed by Darling and Edge (the team behind Gingerline) you know that you can expect great things. Especially if the rave reviews of their previous work is anything to go by.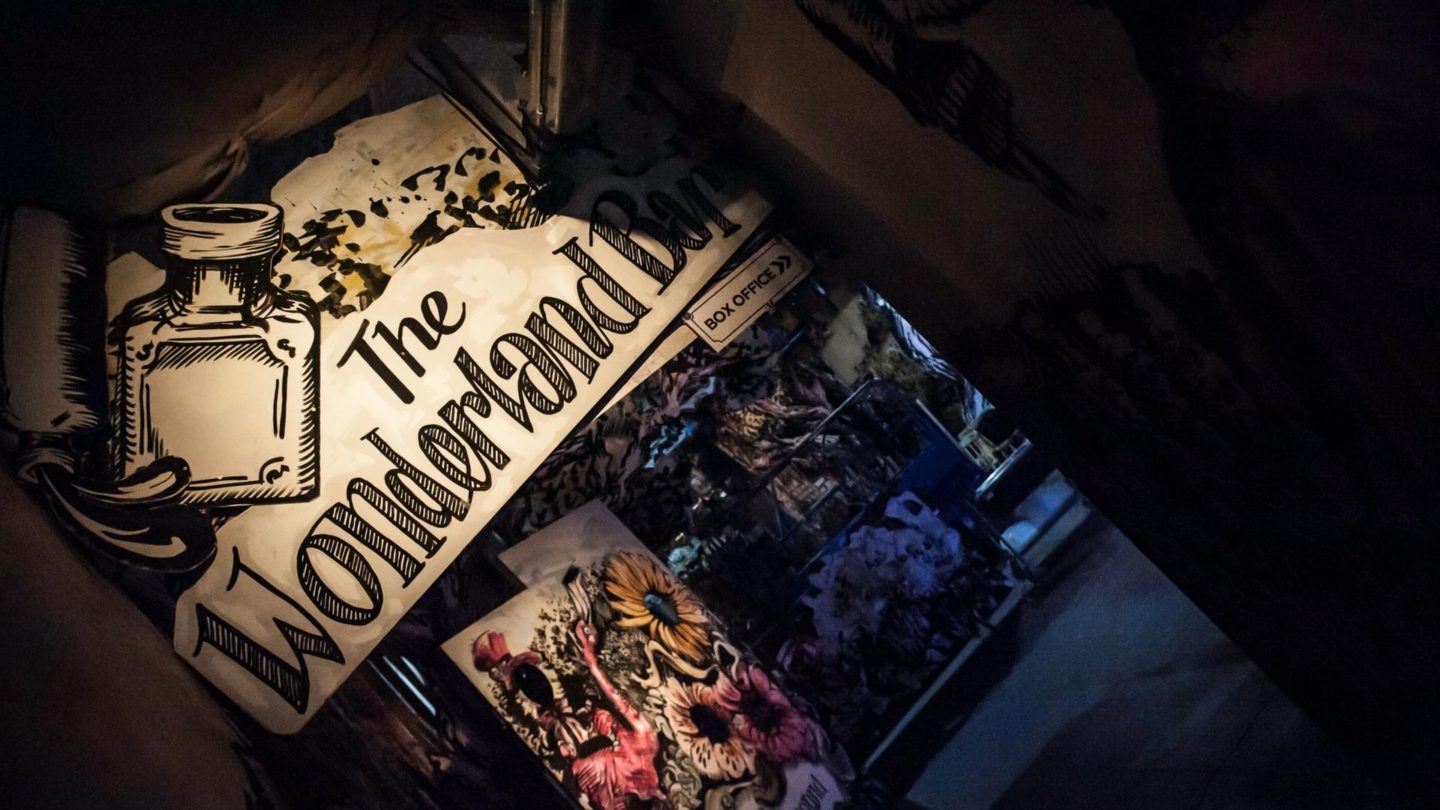 Once we arrived through to the bar we were greeted, not only by the gorgeous decor, but by some of Wonderland's residents.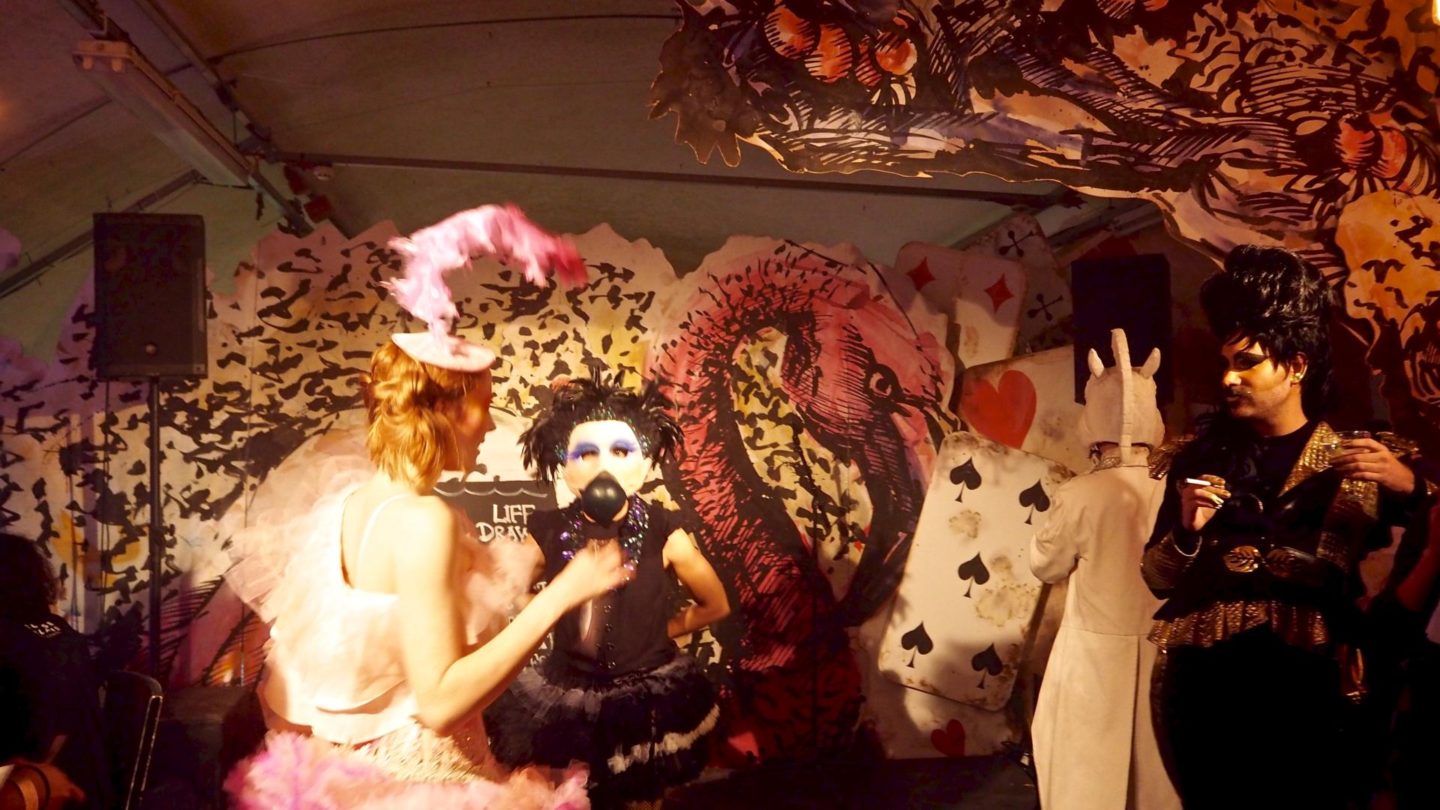 We met the Dodo, the Flamingo, the Gypsy Rose (who told our fortunes) and they were as colourful as expected. The actors were completely in character and it really made popping in for a drink or a bite to eat feel like a completely unique experience.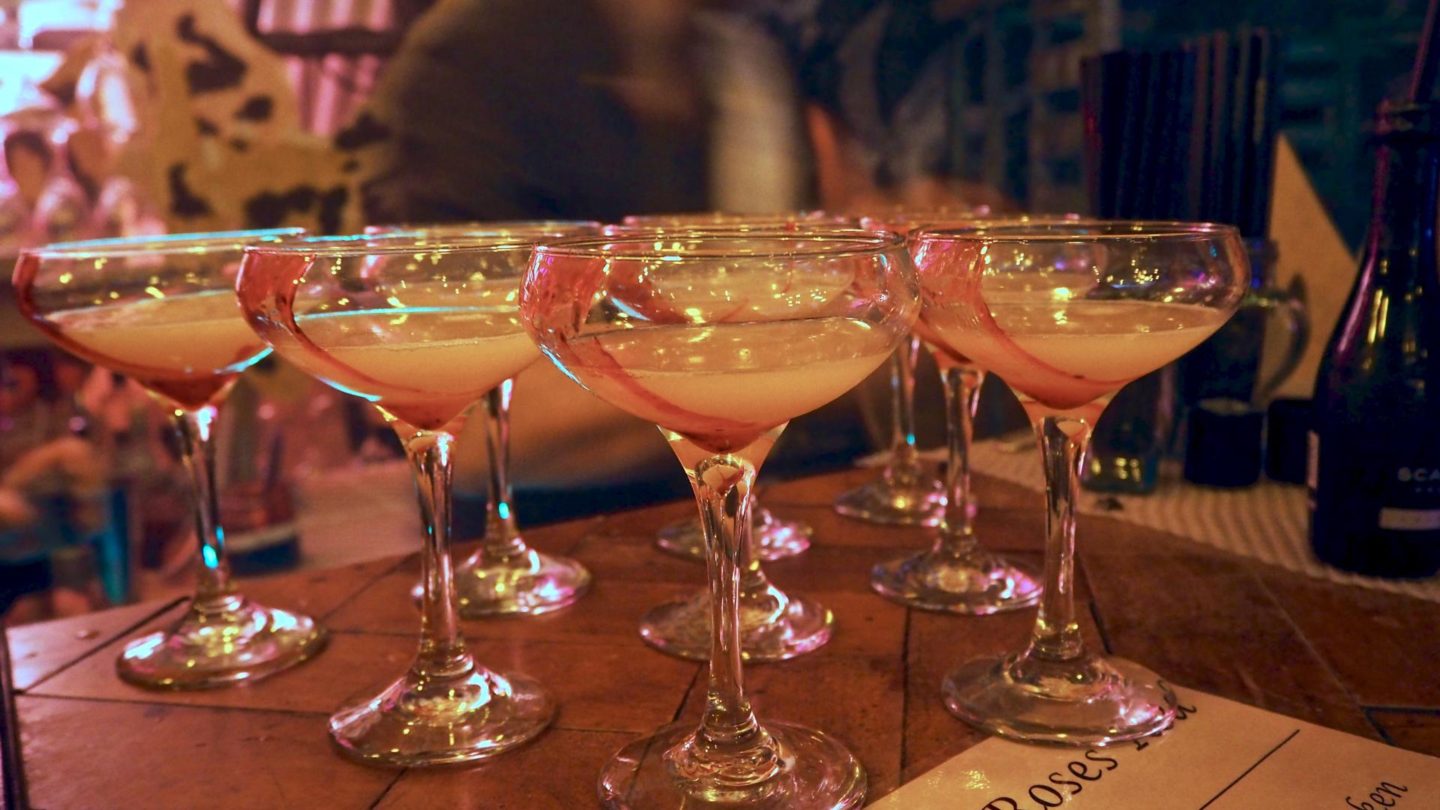 Talking of drinks, after our shenanigans with the cast it was time to grab a cocktail. Each one is kept within the Wonderland theme. We tried the "Paint The Roses Red", prosecco, fruit juice and of course, a streak of "red paint". Absolutely delicious!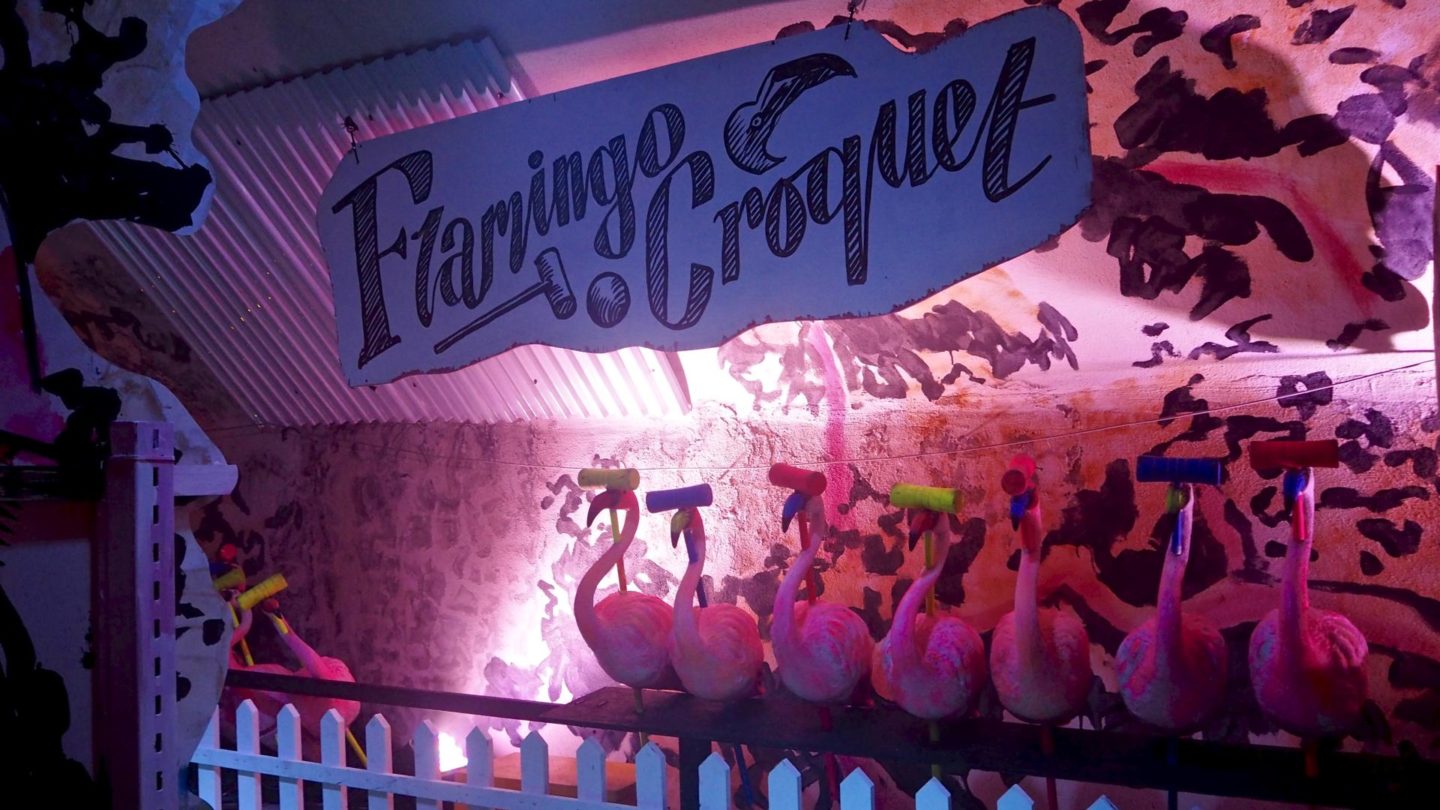 After a drink and more chatter to the cast, we simply had to try the Flamingo Croquet. I've never played croquet before, but getting to grips with the novelty rackets was great fun.
Fancy meeting the cast, having a round of croquet and taking a trip to Wonderland? The Wonderland Bar is open Tuesday through Sunday and is free to enter. It certainly added a spot of magic to my week…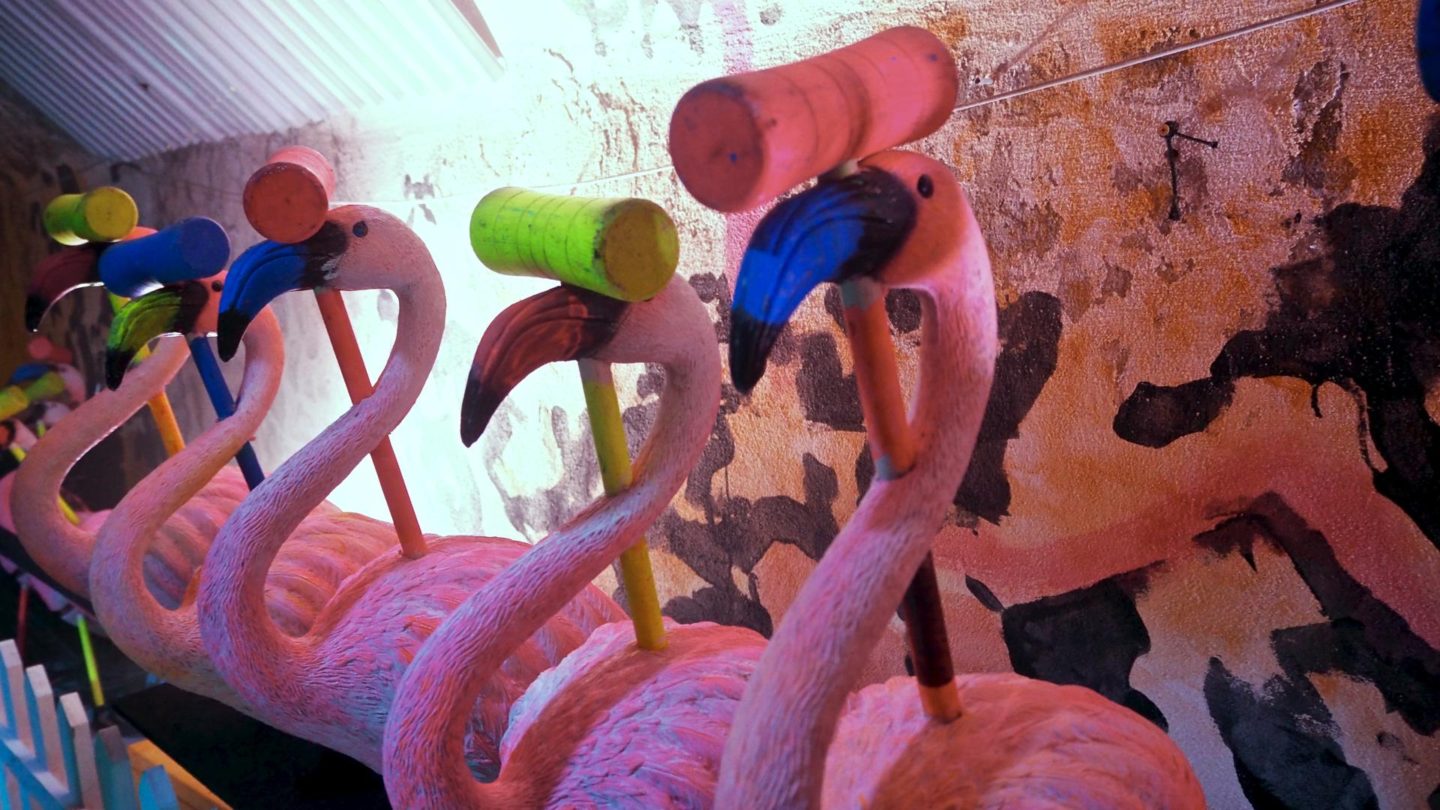 Have you seen Alice's Adventures Underground yet? If not, have you been to check out The Wonderland Bar?
Find me on;
Bloglovin' | Twitter | Instagram