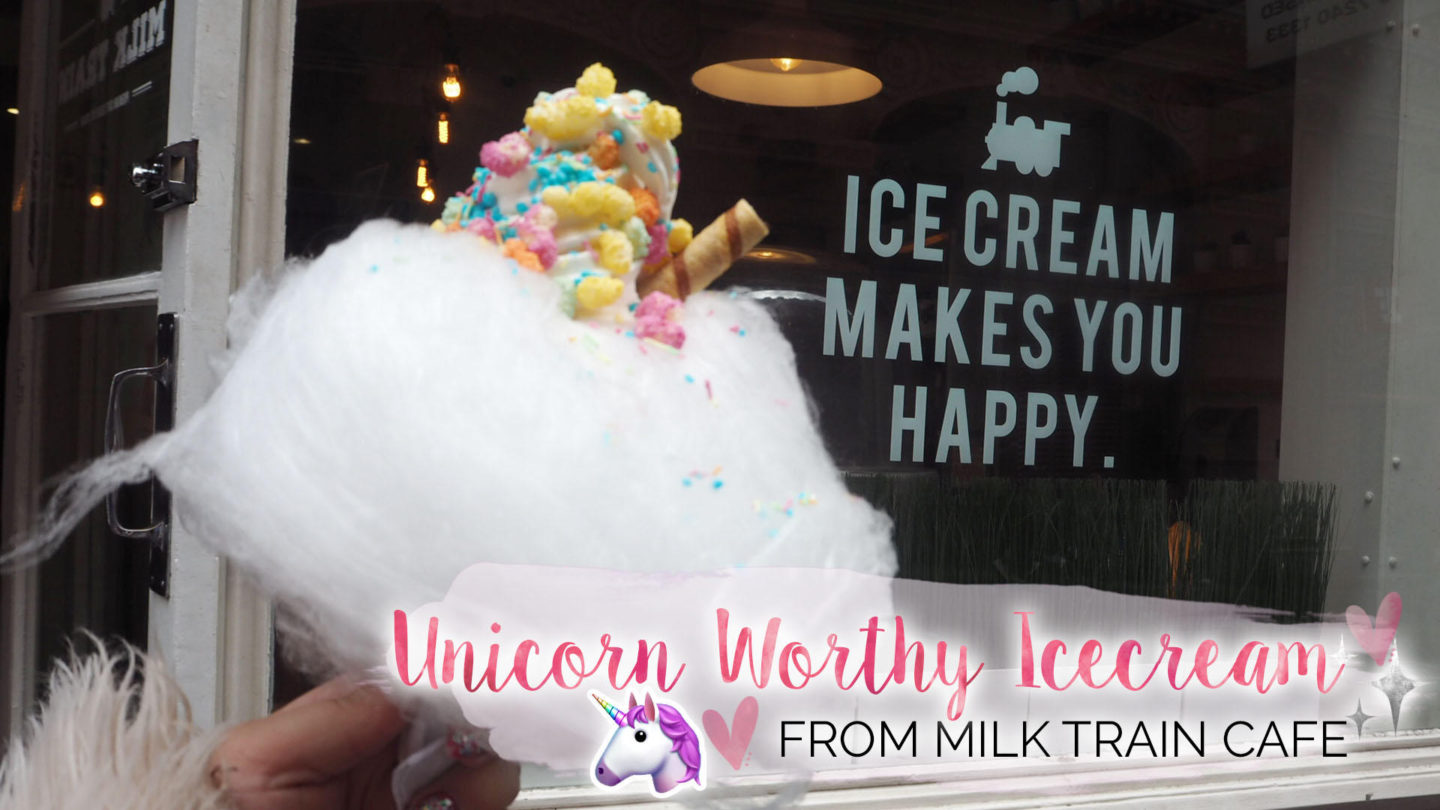 My "most used" emojis probably give me away on this, but I'm a huge fan of the unicorn trend. I'm also a sucker for caving in to my sweet tooth. So, with that in mind when pictures of Milk Train Cafe's cotton candy ice cream popped up on my feed it was a given that I'd need to take a trip. However, as I'd only been around Covent Garden on a Sunday afternoon the huge queues had meant I'd had to wait some time to get my ice cream fix. But, last week I had a half day at work on a Friday and walked down to Covent Garden and lo and behold there was no queue outside. After being good and sticking to my diet all week. Well, how could I say no to finally treating myself to the unicorn inspired "Uni-Cone" I'd had my eye on….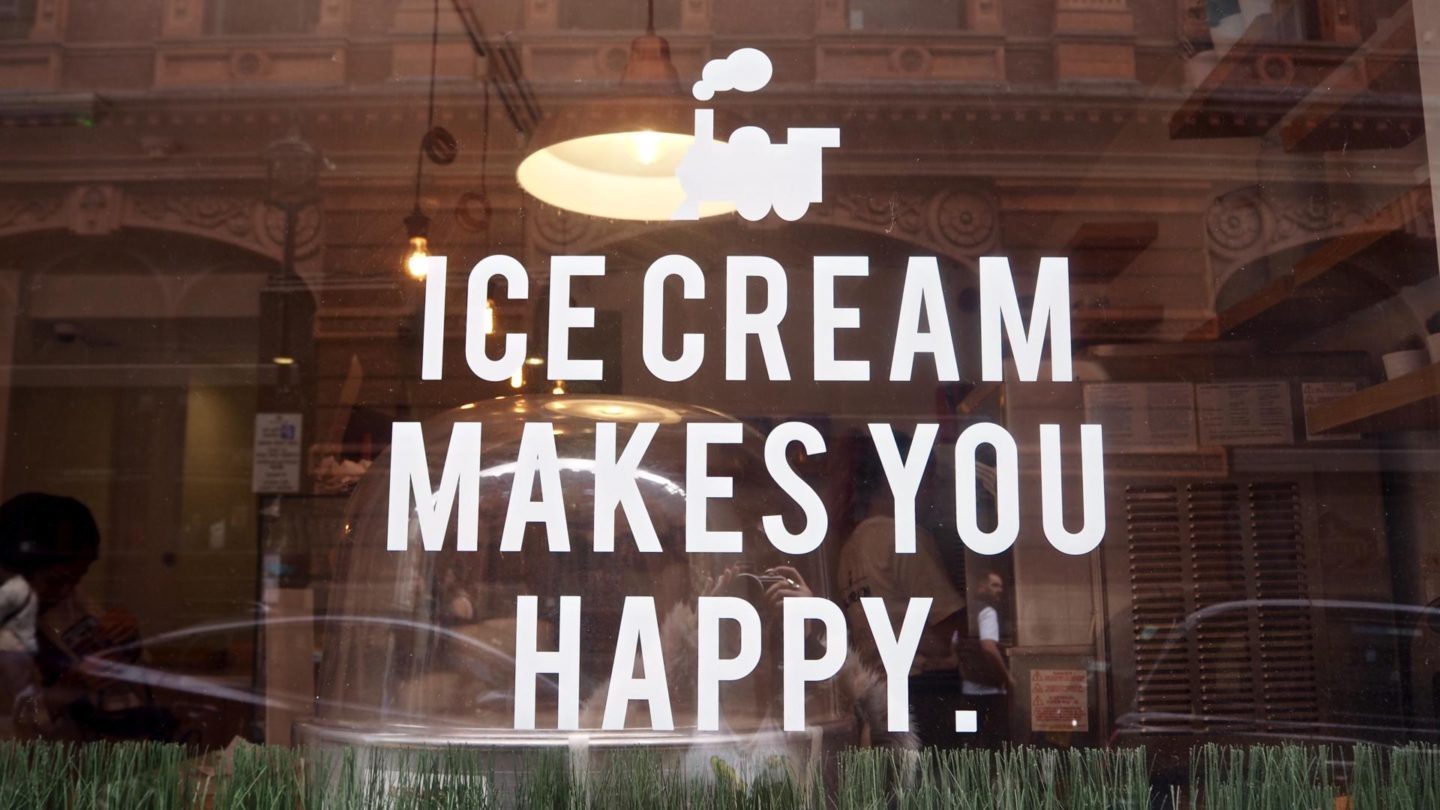 Unicorn Worthy Ice Cream from Milk Train Cafe
The Uni-Cone is one of Milk Train Cafe's specials, Made up of vanilla ice cream topped with hundreds and thousands, rainbow drops, bubblegum sprinkles and a wafer horn – it really lives up to it's name. With all the sugary sweet toppings I didn't really need to add the optional candy floss cloud. But, you only live once right?!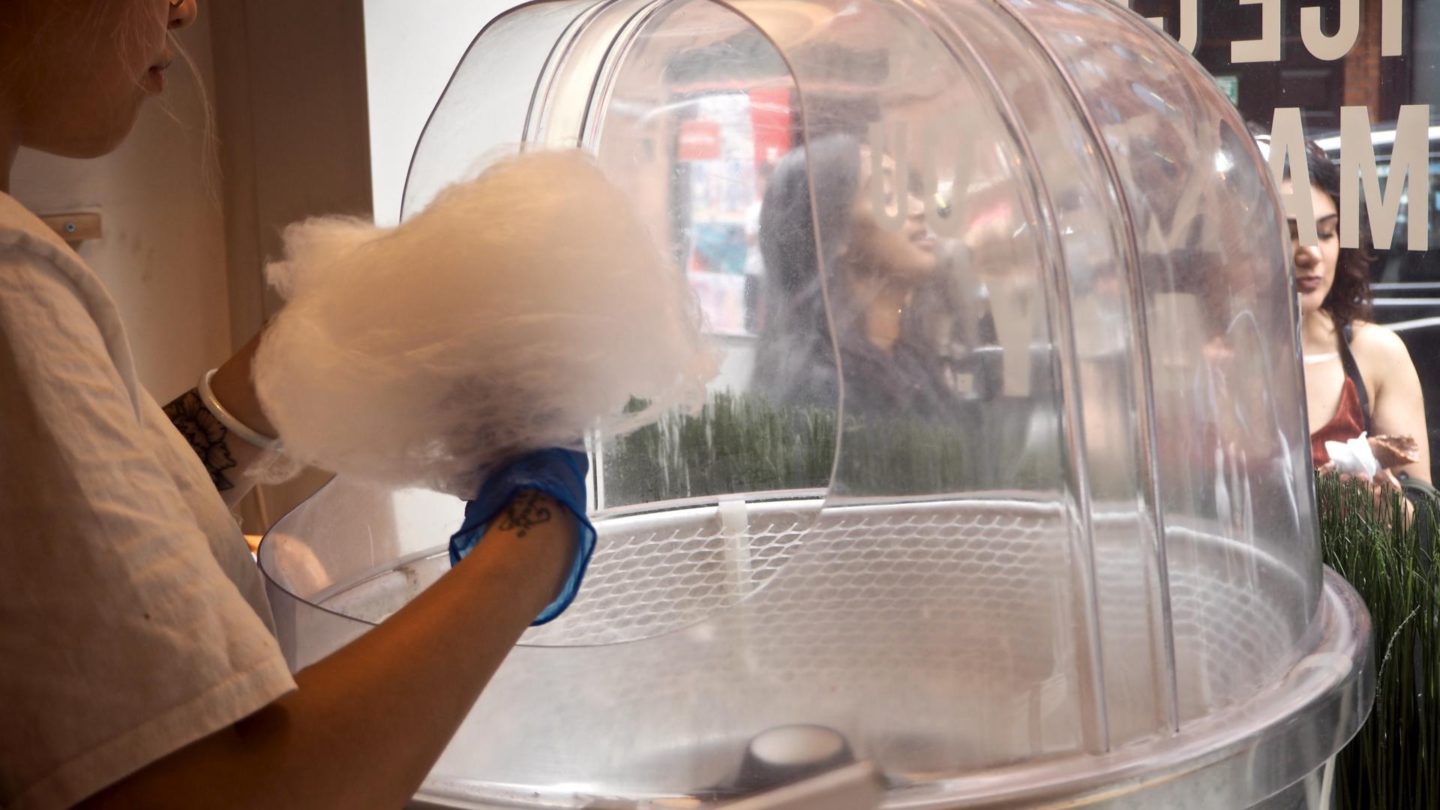 If unicorn inspired ice cream cones don't float your boat, Milk Train Cafe still have you covered. You can pick from three flavours of ice cream and a selection of toppings and create your own. The matcha tea ice cream looked delicious, if I see it without a queue I'll likely treat myself to that next time.
Who am I kidding? I know I'll be making a trip next time I half day to get my ice cream fix!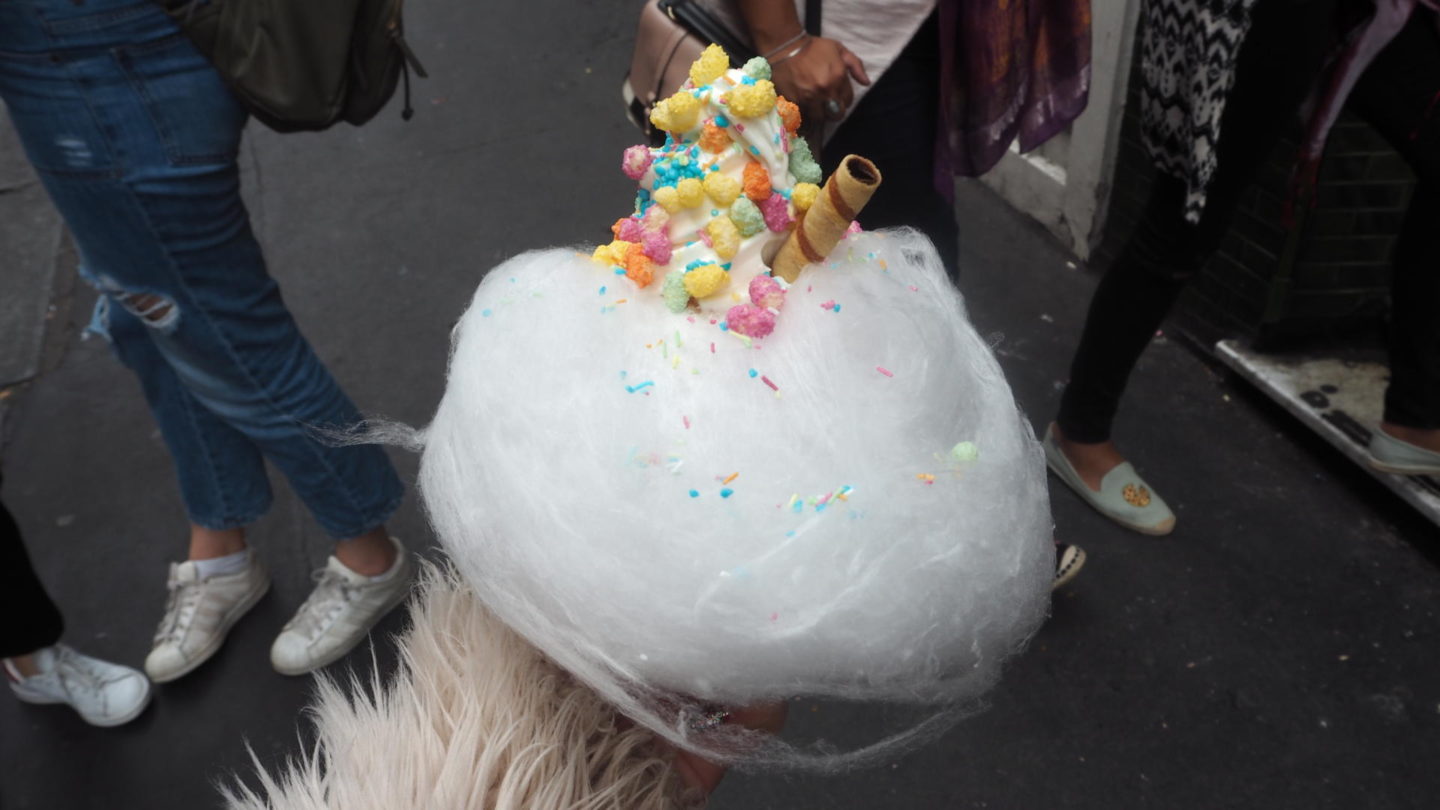 Have you been to Milk Train Cafe before? What did you think?
Find me on;
Bloglovin' | Twitter | Instagram