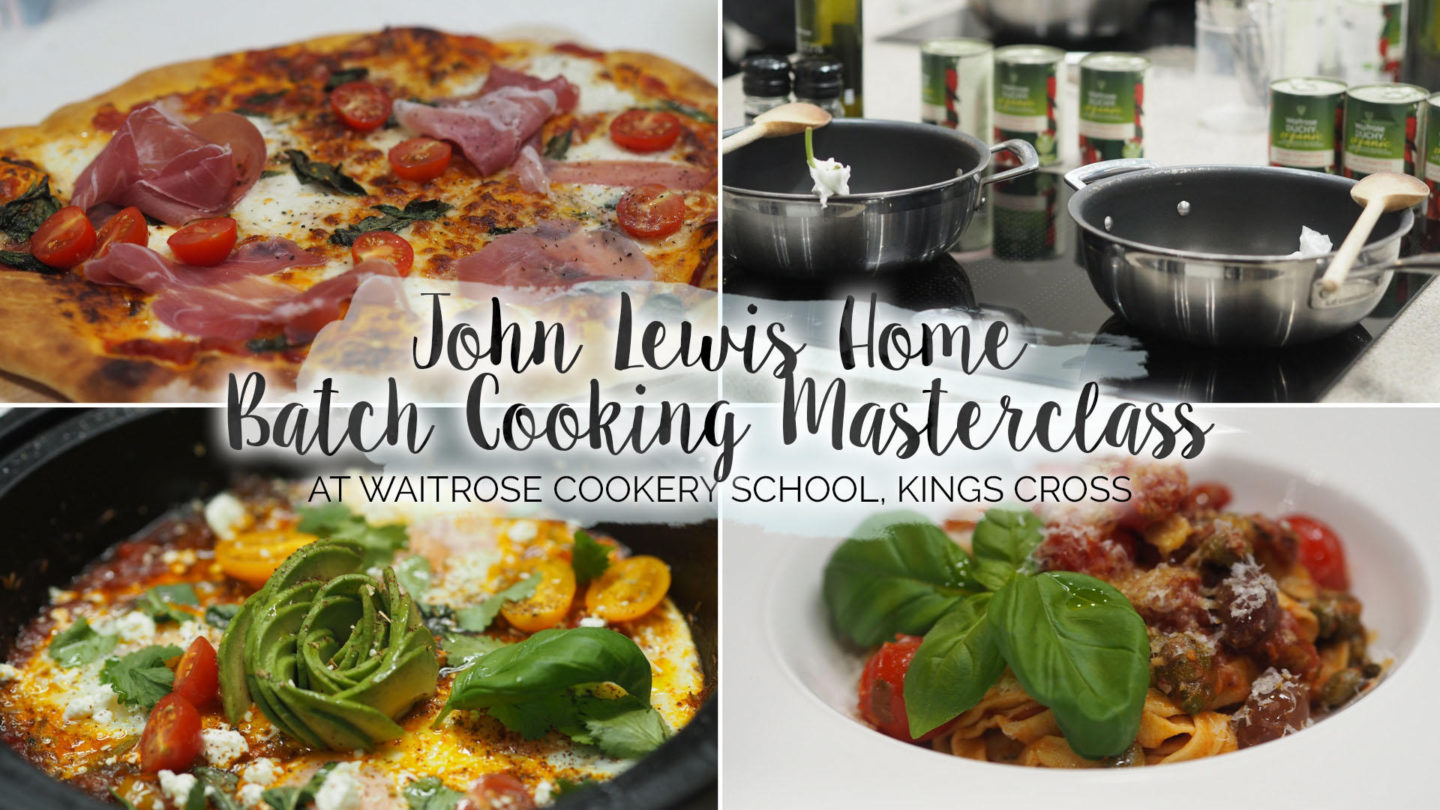 For the last two years, I've had it as part of my goals for each year to improve both my cooking knowledge and to prepare more lunches at home rather than spending far too much money on pre-prepared salads and sandwiches. (& If you fancy reading the rest of my 2018 goals or how I managed for 2017 then they posts are linked here!) So when an invite from John Lewis Home invited me down to the Waitrose Cookery School in Kings Cross for a masterclass in batch cooking it seemed right up my street. Especially upon hearing that you could stand to save a staggering £1,493.89 a year. Sounds a little much? John Lewis has done the maths and you can read all about it here. Yummy food and hopefully saving enough for a new handbag? Sounds good to me!
So, without further ado, here are the recipes we learnt at the Waitrose Cookery School and how you can make one simple sauce make a whole week worth of meals;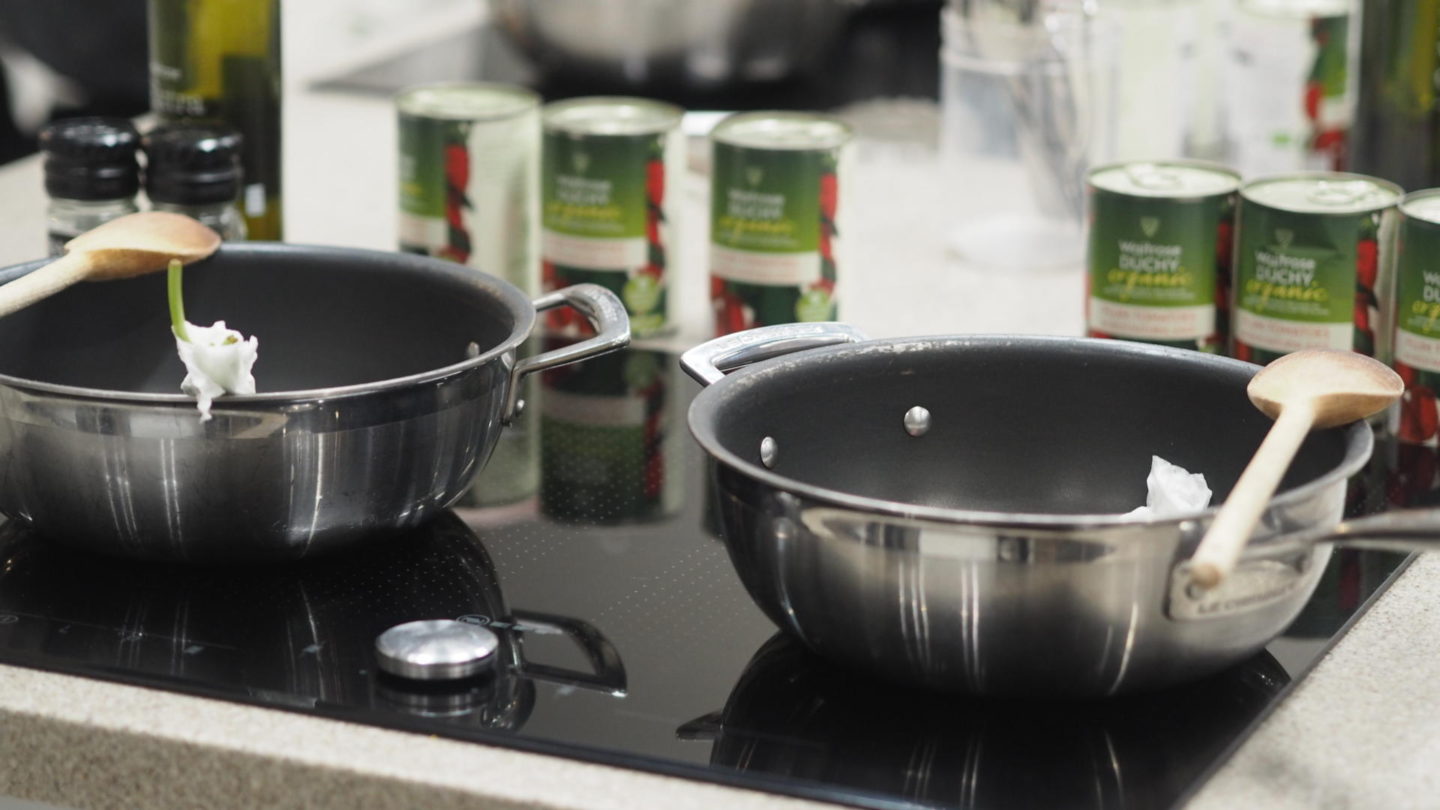 Batch Cooking Masterclass with John Lewis Home
To start, the team from the Waitrose Cookery School gave us a quick rundown of the evening. Starting with a simple tomato and basil sauce. It's not only delicious on its own but can be used to make a whole host of other recipes. You can make this sauce in advance, a little goes a long way and should be enough for several servings over the course of the week. As I mentioned, I've been trying to experiment more in the kitchen so I was keen to get started.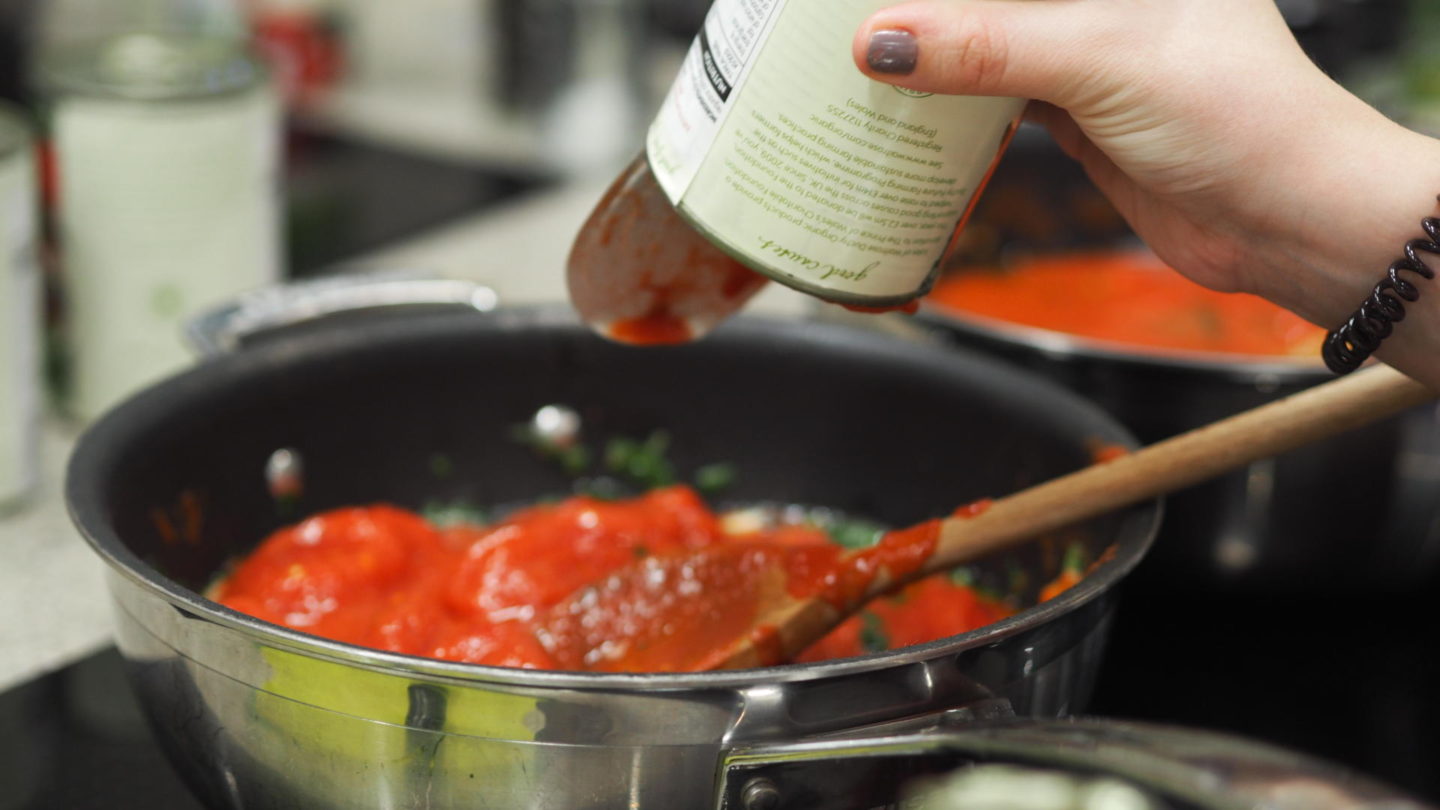 Tomato Sauce
Prep Time – 5 Minutes. Cook Time – 15 Minutes. Serves 2.
Ingredients:
3 Tablespoons of Rapeseed or Sunflower Oil.
1 Clove of Garlic peeled and finely sliced.
400g Tin of Plum Tomatoes.
6 Large Fresh Basil Leaves torn.
How to:
Heat the oil in the saucepan and then fry the garlic and basil over a medium heat for a couple of minutes until soft. It's mostly to infuse the oil, so don't turn the heat up too high!
Add the tomatoes and season to taste. Cook for 12-15 minutes or until it thickens up and looks slightly glossy.
Stir in the pasta and serve. Personally, I like to top mine with parmesan and fresh basil.
This serves two, but for the purpose of the class and to have enough to take home, we doubled the recipe up in class. Personally, I double the recipe up as standard, use half for a pasta sauce and the rest for other recipes such as the ones below.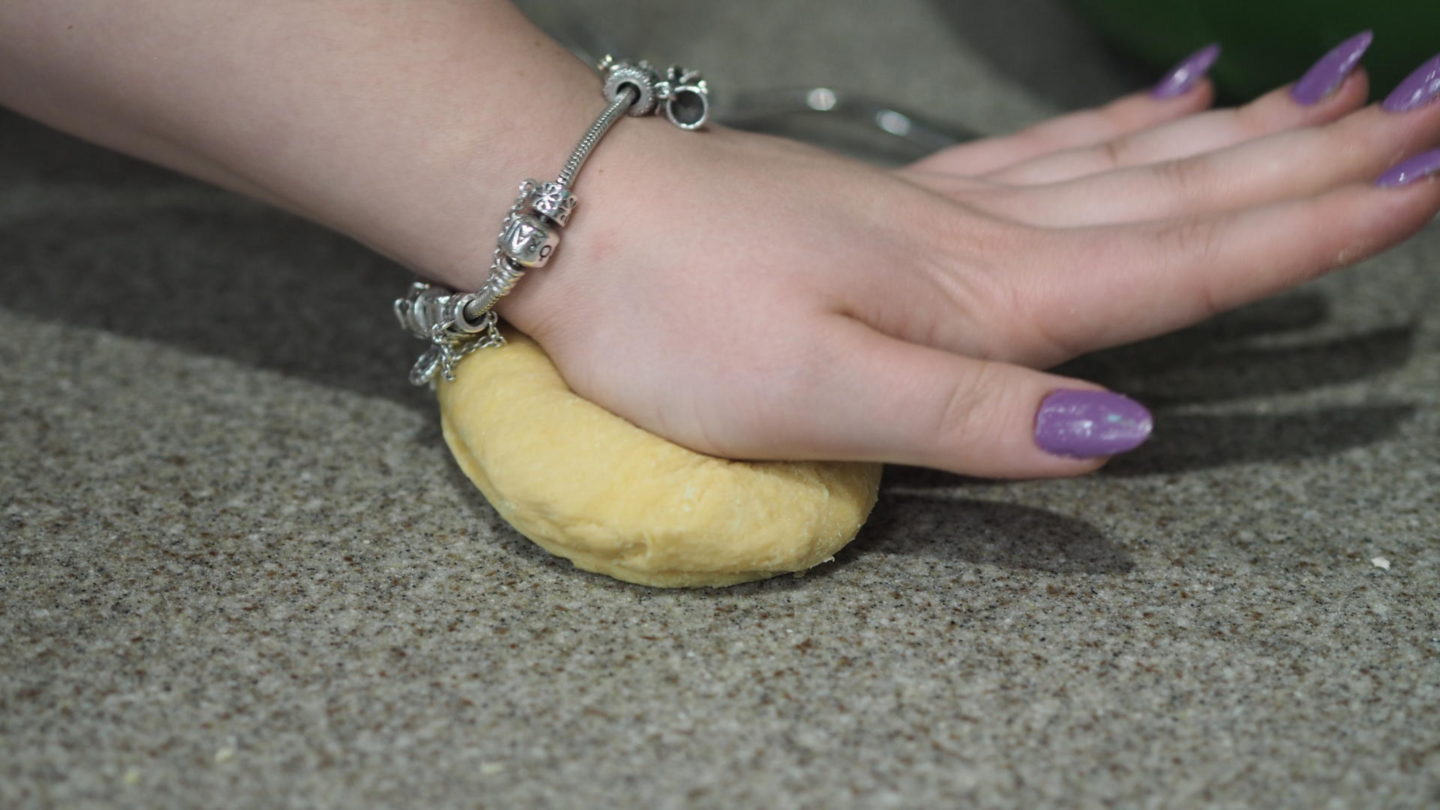 Fresh Pasta Dough
Prep Time – 10 Minutes & 30 Minutes Resting Time. Cook Time – 5 Minutes. Makes 150g.
Ingredients:
100g Superfine 00 Grade Pasta Flour.
1 Medium Egg separated into egg and yolk.
How to:
Place the pasta flour in a food processor and, with the motor running, add the egg and yolk. Stop blending when the dough comes to a coarse breadcrumb consistency. Just make sure you don't overwork the dough into a single mass.
Remove the coarse crumb from the processor and bring together by hand. Then, knead for 5 minutes until you have a smooth dough. It should be slightly soft but not sticky. Wrap the dough in cling film and rest in the fridge for at least 30 minutes.
Roll out the pasta dough with a pasta machine until wafer thin and silky, then cut out into your desired type of pasta.
Edit: You can also make the pasta by hand by using a large mixing bowl and a dough scraper rather than a food processor as we did in class.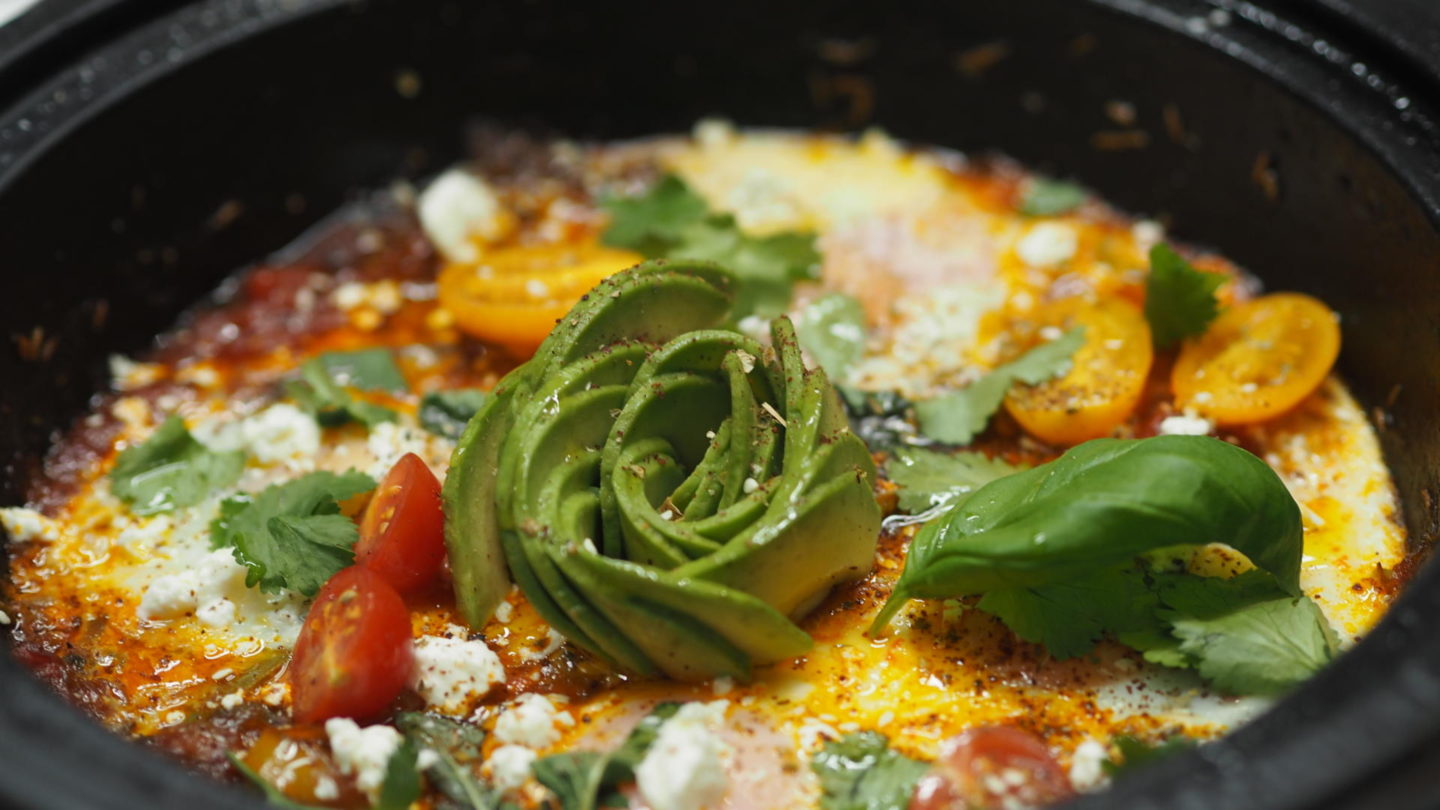 Shakshuka
Prep Time – 10 Minutes & 30 Minutes Resting Time. Cook Time – 30 – 35 Minutes.
Ingredients:
1tbsp Extra virgin olive oil.
2tsp Cumin seeds.
1 small Onion.
1 Pepper.
2 Garlic cloves, crushed.
1/2tsp Ras al hanout.
1tsp Rose harissa or chipotle paste.
225g Cherry tomatoes.
4 eggs.
10g Coriander, chopped.
1/2tsp Nigella seeds.
How to:
Preheat a heavy based pan on a medium heat before adding the oil and cumin seeds, fry for a few seconds before adding the onions and garlic, continue to gently sweat for around 5 minutes until soft and translucent.
Add the peppers and gently cook for a further 7-8 minutes until soft, now add the ras al hanout and harissa paste and cook for 1 minute before adding the cherry tomatoes along with 100ml water, cover with a lid. Cook the tomatoes over a medium heat until they turn into a paste, this will take around 10 minutes, the mix should still be slightly wet, as this will help steam the eggs, if it is too dry add a splash of water.
Using a wooden spoon, carefully create 4 small wells in the sauce, crack an egg into each well and the cover the pan with a lid, leave to poach for around 8-10 minutes over a gentle heat or until the eggs are cooked.
To serve sprinkle with the chopped coriander and nigella seeds. Serve alongside flatbread and tahini yoghurt And, if you fancy it, it goes super well with avocado on top too!
If you've made the tomato sauce above, just skip out the tomatoes and garlic and instead put in a few spoonfuls of your mix. Personally, I found this made it more flavoursome too. All in all, it's a proper filling and tasty brunch meal.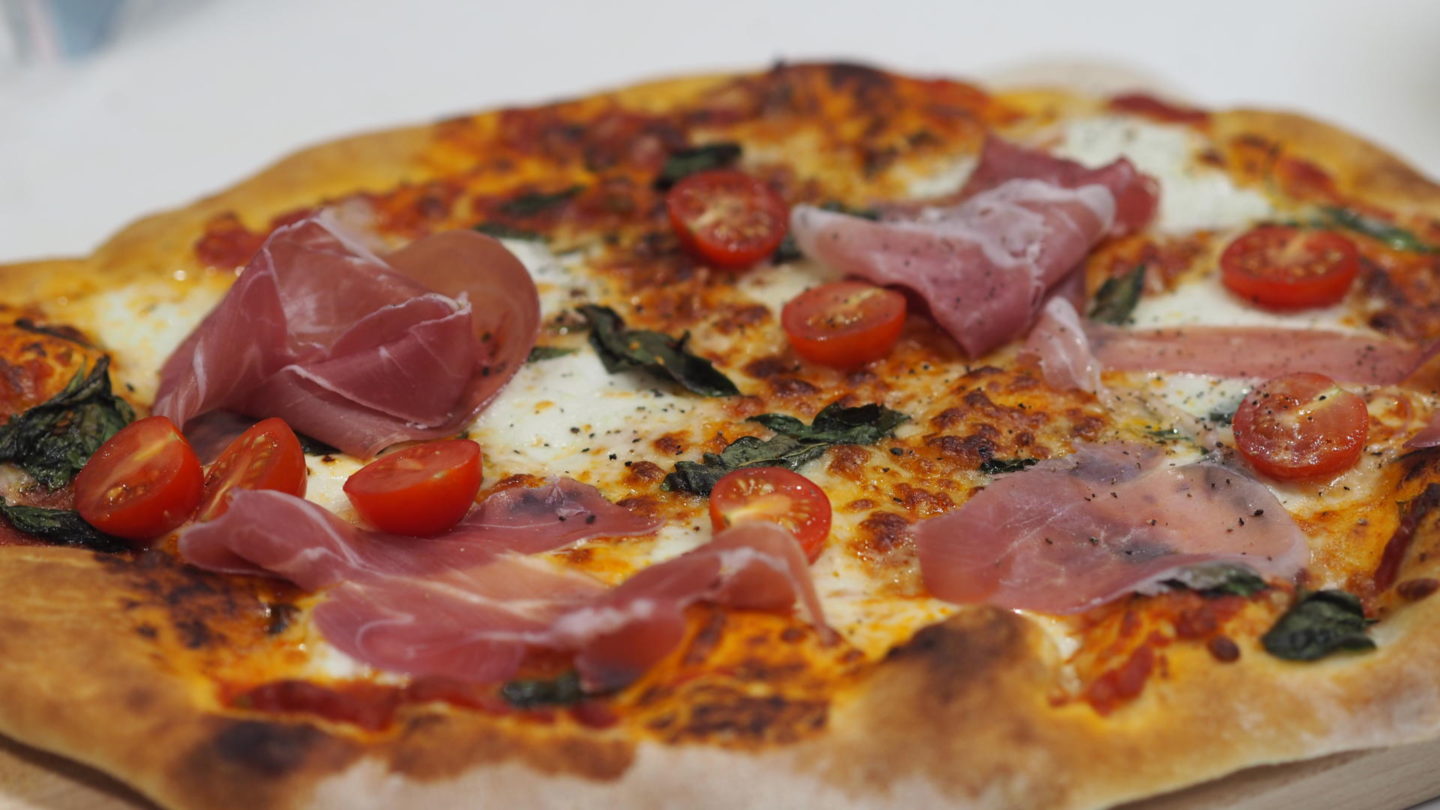 Pizza Margherita
Prep Time – 1 hour. Cook Time – 30 Minutes. Makes 4.
Ingredients:
14g Fresh Yeast.
1 tsp Caster sugar.
2 tbsp Extra virgin olive oil.
500g Strong white bread flour.
1 tsp Fine sea salt.
150g Grated mozzarella.
8 Basil leaves torn
For the tomato sauce either use the above or:
1 Clove of garlic chopped.
400g Chopped tinned tomatoes.
6 Basil leaves torn.
4 tbsp Extra virgin olive oil.
How to:
Preheat the oven to 230 degrees. Place a flat baking tray in the oven to heat up.
For the pizza dough:
in a large bowl mix together the yeast, sugar, oil, flour and salt and then add 325ml of lukewarm water.
Using your hands bring the mixture to a ball of dough and tip out onto a lightly floured surface and knead for 5 minutes until you have a smooth and elastic ball of dough.
Place in a large bowl and lightly cover with cling film.
Leave to prove for 45 minutes or until the dough has doubled in size.
For the tomato sauce:
Gently fry the garlic in olive oil for a few minutes until soft.
To the pan add the basil, tomatoes and season with salt and pepper.
Cook on a medium heat for 20 minutes until thickened.
Remove from the heat and leave to cool.
To assemble the pizza:
Turn the proved dough out onto a lightly floured surface and lightly knead for 1 minute to knock out the air and then divide the dough into four even-sized balls.
To assemble the pizza first roll out 1 ball of dough at a time to the thickness of a pound coin.
Carefully place each rolled out dough onto a thin baking tray dusted with semolina flour.
Spoon and spread 1 tbsp of the cooled tomato sauce and scatter ontop the grated mozzarella and 2 torn basil leaves.
To place the pizza in the oven, open the oven and carefully transfer the assembled pizza onto the hot baking tray in the oven by sliding it in. Then, cook for 5 minutes or until golden.
Carefully remove the hot baking tray from the oven and repeat the same process with the next three balls of dough.
Minus the times I'd bought a pre made base, this was a first attempt at pizza making for me. I was shocked at not only how yummy it was, but how simple!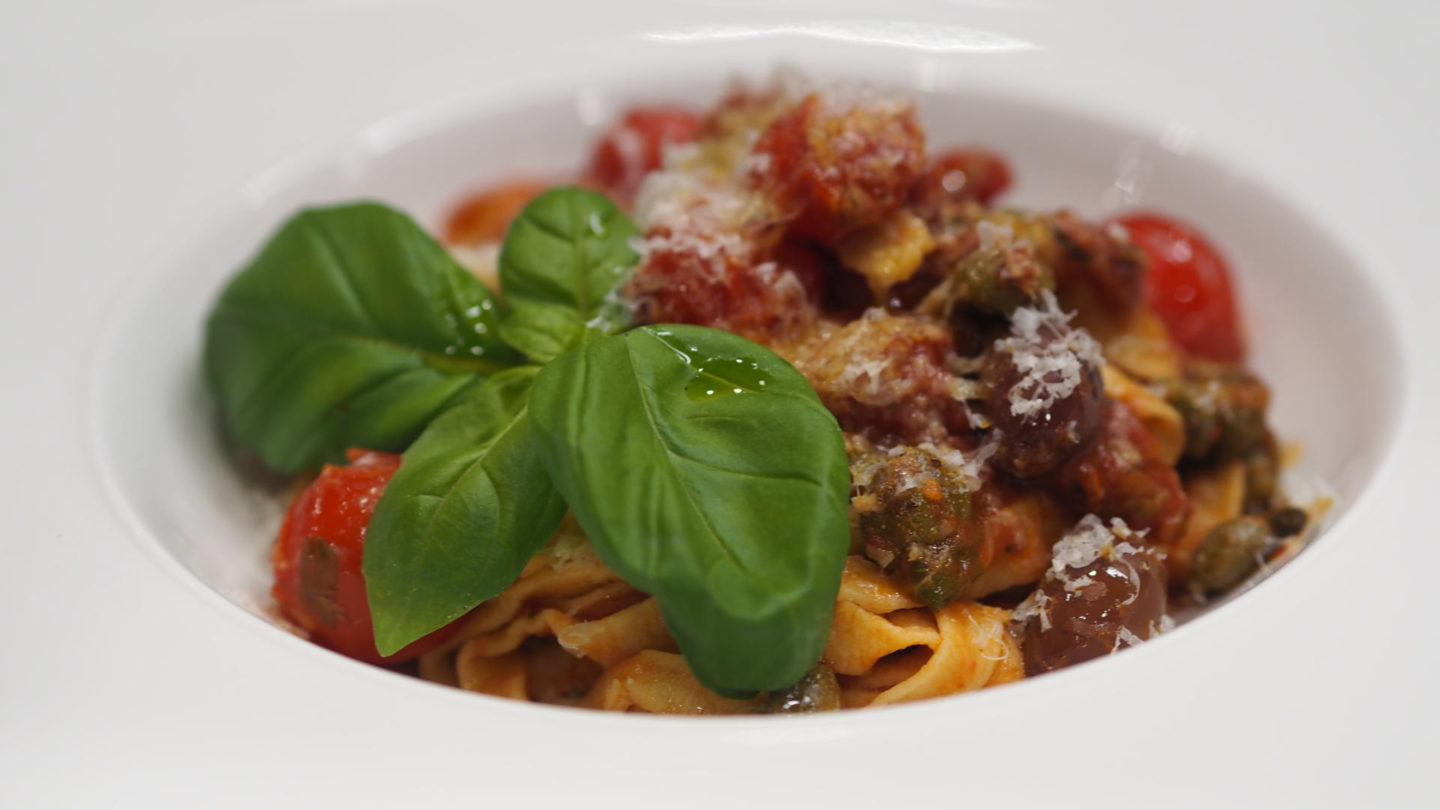 Puttanesca Pasta Sauce
Prep Time – 15 Minutes. Cook Time – 5 Minutes. Serves 2.
Ingredients:
2 Tbsp Olive oil.
1 tsp Dried oregano.
1 tsp Dried chilli flakes.
2 Large cloves of garlic, crushed.
20g Anchovies in oil.
200g cherry tomatoes.
35g Kalamata olives.
A handful fresh basil leaves.
Parmeasan to garnish.
How to:
Place a large frying pan over a medium heat and allow to preheat. And, once the pan is hot add the olive oil followed by the oregano, chilli, garlic and anchovies.
Stir fry the mixture for 30 seconds making sure not to burn the garlic.
If you've made the tomato and garlic base sauce, just heat and start from the below.
Then, add the cherry tomatoes and olives and increase the heat to high. Cook this until the tomatoes until they begin to break down and at this point toss through the pasta.
I mean, I know pasta sauces aren't known as the most complicated thing to cook but I was shocked at how easy (and tasty) this puttanesca sauce is! A really easy one to throw together after work.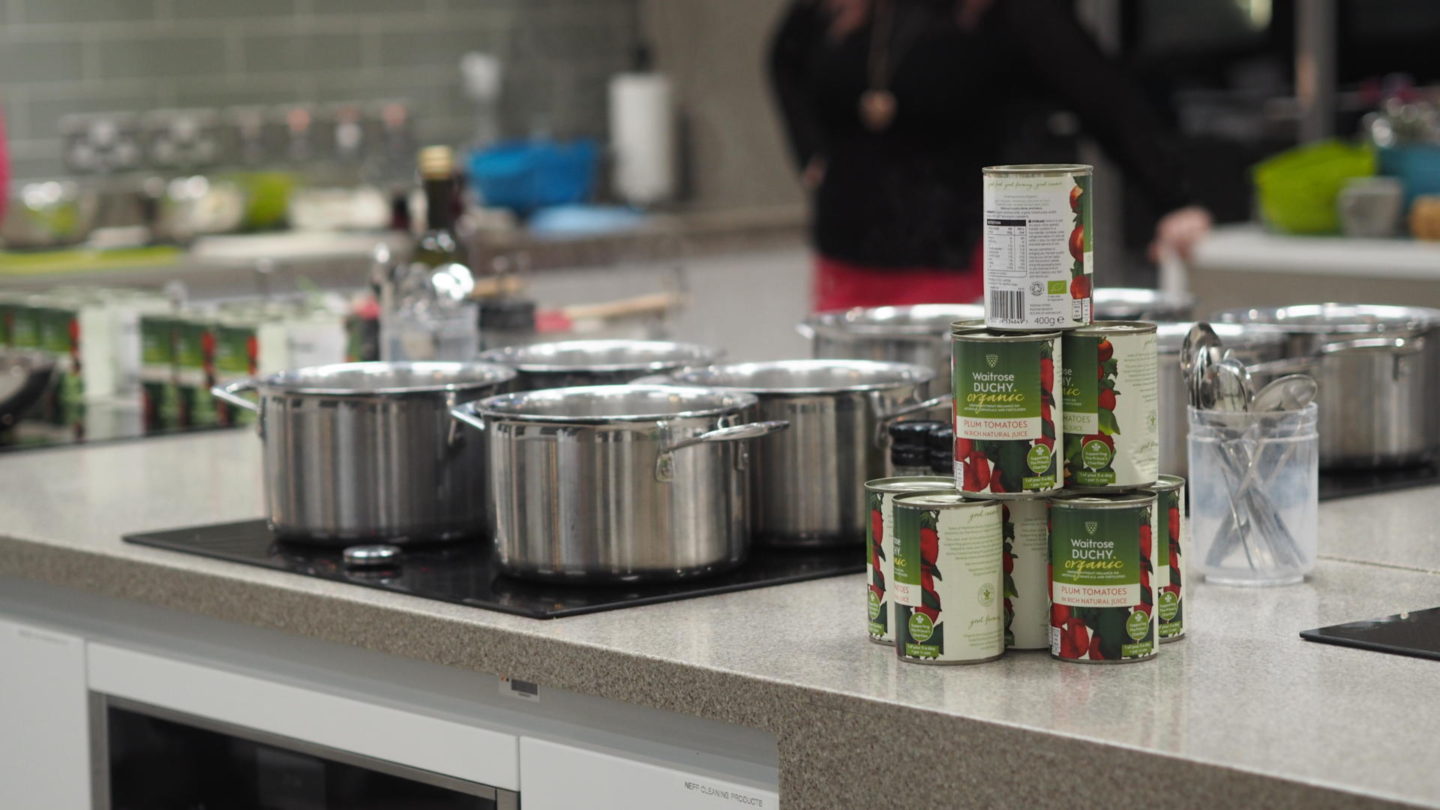 Thanks again to John Lewis Home and Waitrose Cookery School for a wonderful evening and helping me up my batch cooking game. As I mentioned up above, if you fancy a read then here's a post from John Lewis' about the basics of batch cooking.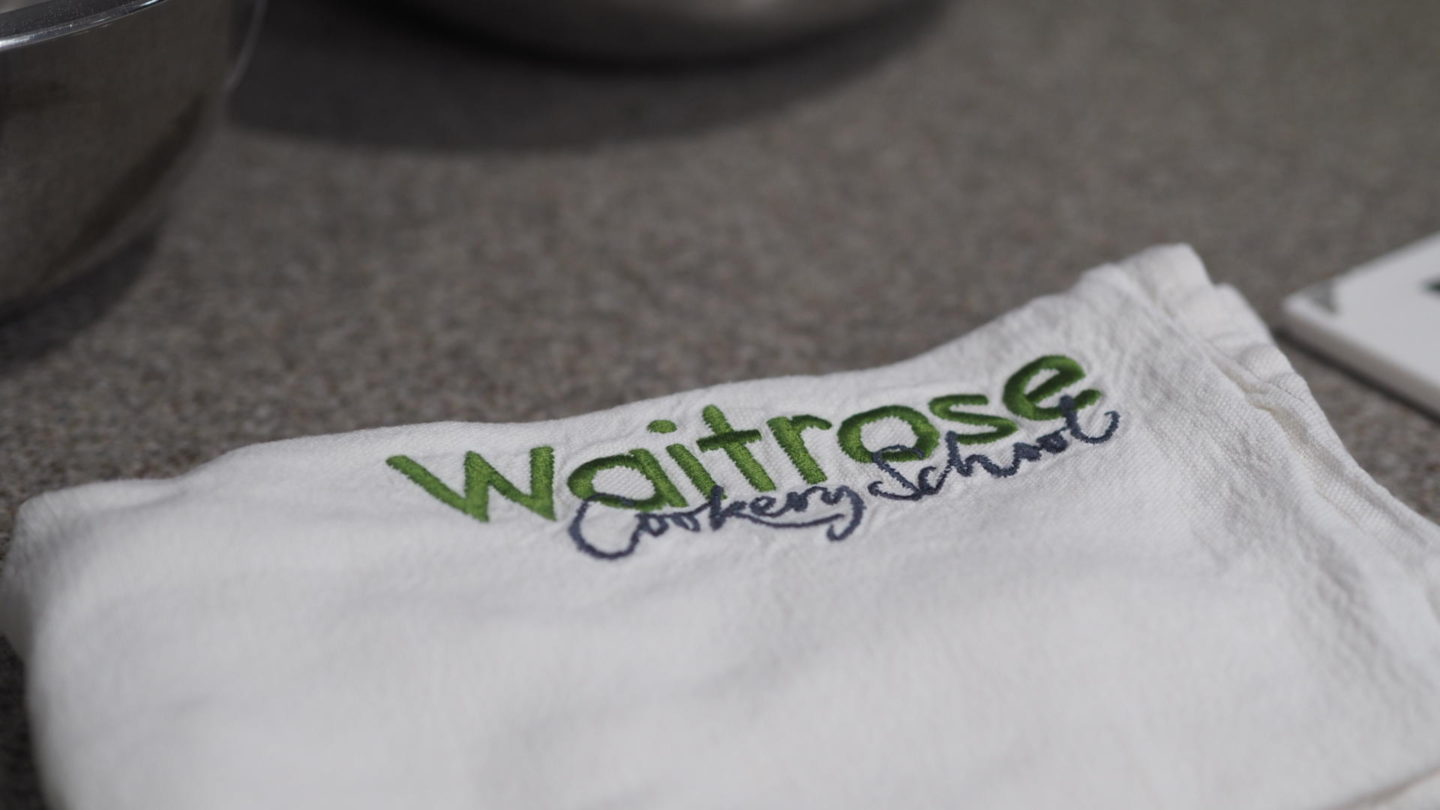 Find me on;
Bloglovin' | Twitter | Instagram