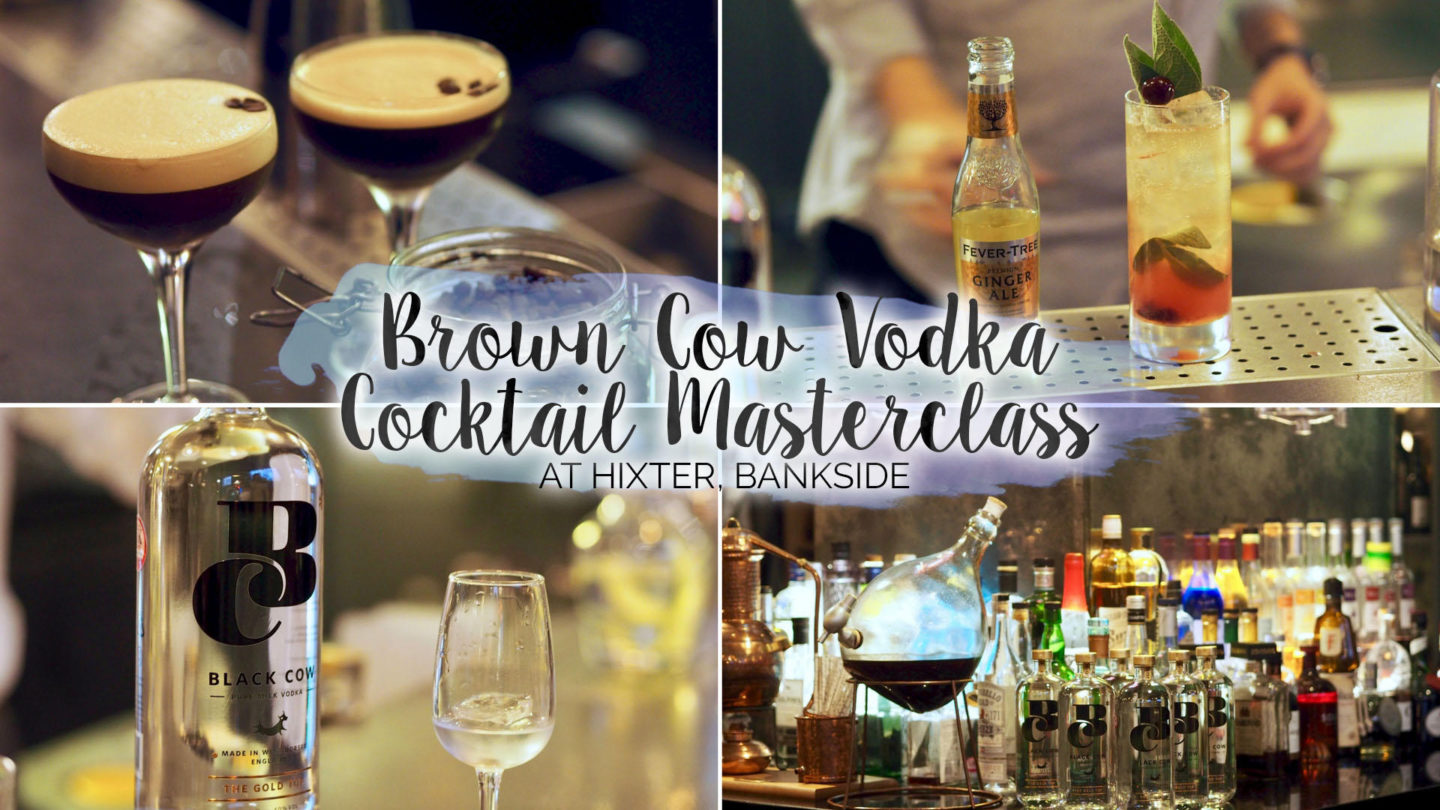 Recently, things have been a bit hectic. Well, if by recently you mean that the whole of 2017 had been a little bit of a whirlwind. So when Mona asked if I wanted to come along with her to a cocktail masterclass at Hixter I was super excited. After all, if you ask me what the recipe for a great evening had then three things I'd mention would be fabulous company, yummy food and a few cocktails for good measure. And this particular Friday had all three!
So, if you fancy a read of what we got up to or even just a few cheeky cocktail recipes then continue on reading below…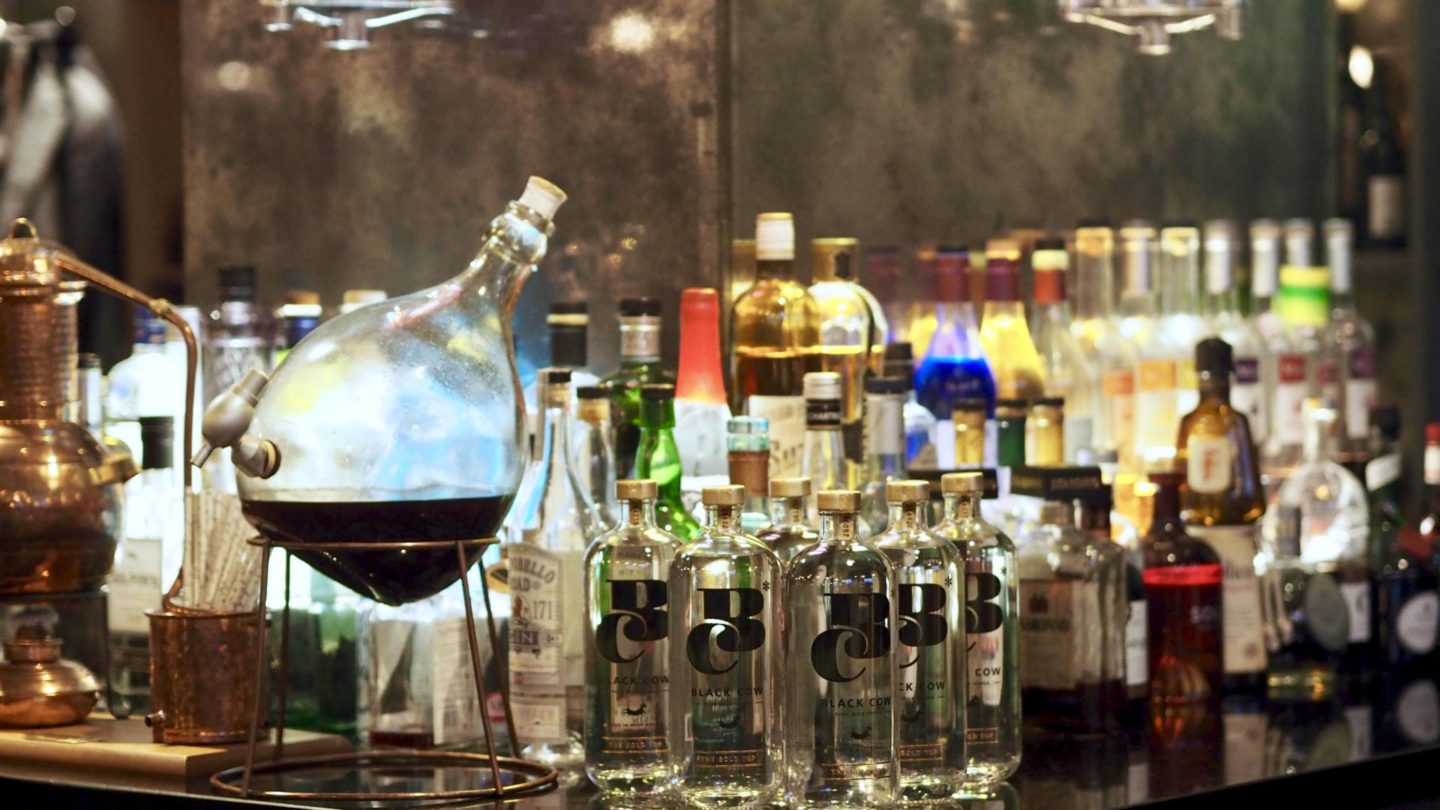 Brown Cow Vodka Cocktail Masterclass at Hixter, Bankside
Located a quick walk from Borough Market you'll find Hixter. Originally a metal box factory it's now one of the Hix Restaurant groups fantastic portfolio. Wondering why you might have heard the word "Hix" before? Founder Mark Hix, a celebrated chef, restaurateur and food writer is the number of cookbooks on British cuisine and even writes a weekly column for City AM. (So you might well have seen his name on your commute!) Not normally a reader of foodie based news? Then maybe it's from his collaboration with Damien Hirst to create Pharmacy 2. One of the most innovative combinations of food and art in the city.
Anyway, much like you'd expect with a restaurant portfolio as impressive as Mark Hix's – Hixter is absolutely stunning. Combining exposed brick, neon and the perfect mix of modern and classic design. We found ourself wondering down to the basement bar where our lovely barman greeted us with a welcome drink and a little background about Hixter before our class began.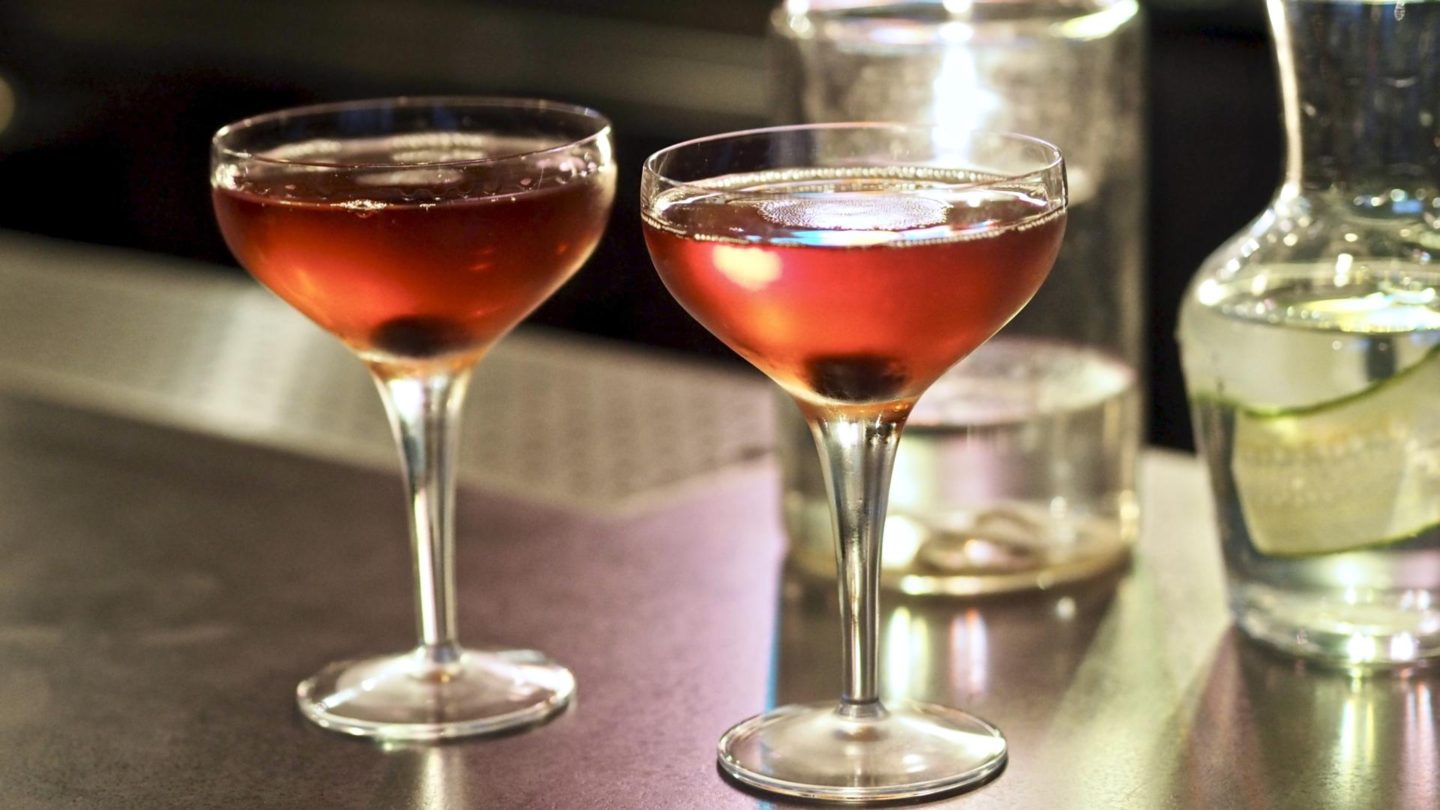 Hix Fix
"Well this has certainly been the biggest selling cocktail in all the restaurants. On one of my visits to Lyme Regis, I noticed scribed on the window 'Hix Fix', as I glanced around the room nearly every table had one." – Mark Hix
The first cocktail we attempted was the Hix Fix, which as you can see from Mark's description above if one of the groups most popular drinks. It's also, out of the three, the simplest to make (so a great place for us to start out cocktail masterclass!)
Ingredients:
1 Hix Fix cherry (Morello cherries soaked in Apple Eau de Vie.)
1 Glass of sparkling wine, Prosecco or Champagne.
How to:
Place the cherry with a teaspoon or so of the liquor at the bottom of a champagne glass (preferably a saucer.)
Top with the cold sparkling wine / Prosecco / Champagne and serve.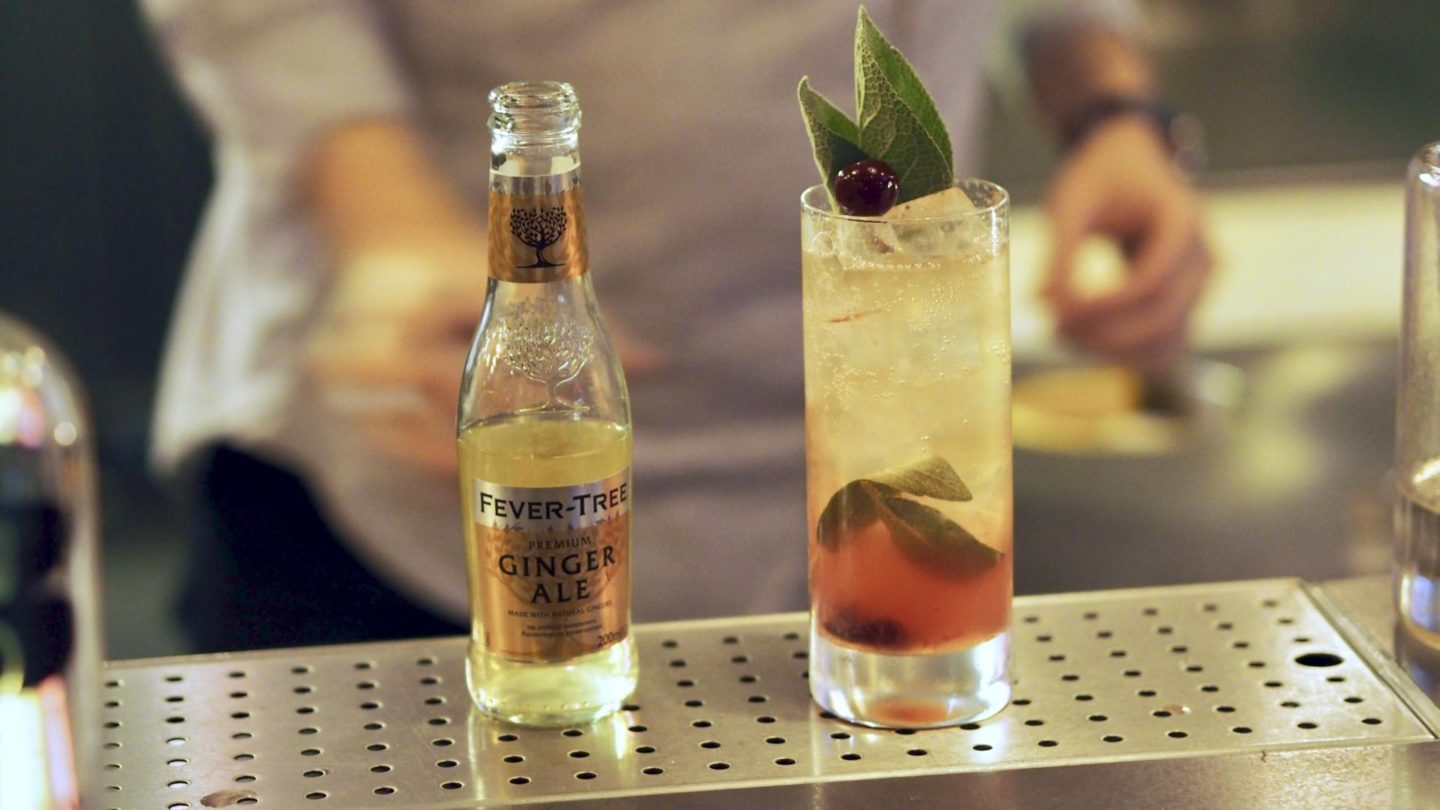 Dorset Donkey
"Our very own British take on a classic using the freshest in seasonal produce. In summer we like using blueberries and finally, in colder months we use our Morello cherries that have been preserved in Eau de Vie."
As the description, and the name, may give away – this is Hixter's own version of the Moscow Mule. As their menu focuses on fresh, in season, British produce, it makes sense that they'd do their own spin on this classic cocktail. A little more complicated than the first we made, but great fun never the less.
Ingredients:
50ml Black Cow Pure Milk Vodka.
10ml Morello cherry brandy.
15ml Honey water.
20m Lime juice.
100ml Ginger ale.
How to:
Pour the vodka, cherry brandy, honey water and lime juice into a high ball glass.
Fill the glass with cubed ice and stir for approximately 5 seconds to combine the ingredients.
Pour in the ginger ale into the glass.
Finally, garnish with a Morello Cherry and 2 sage leaves.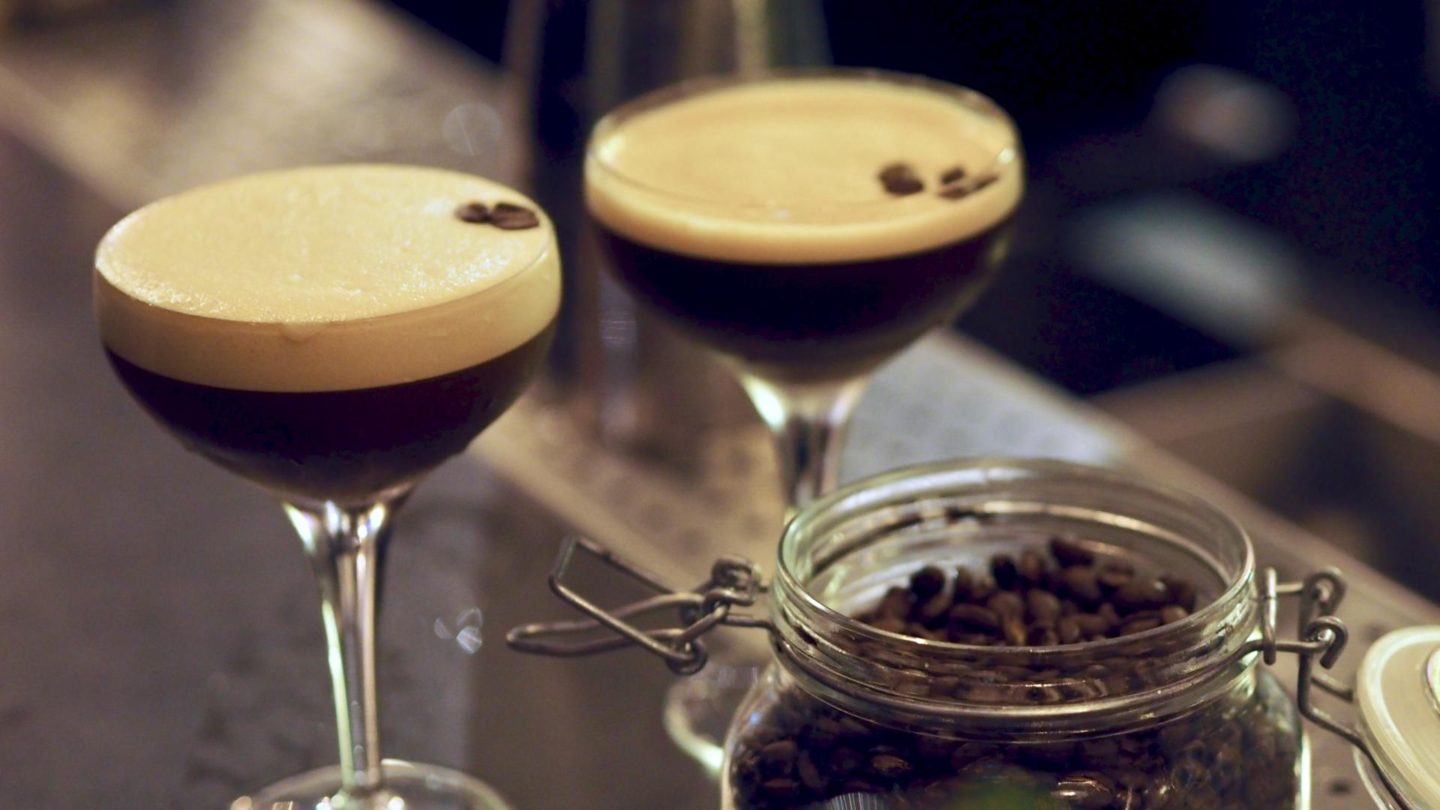 Espresso Martini
"This was created by a well-known London bartender in the early 1990's/ It was made famous at Damien's Pharmacy, where Mark Hix took his Negronis."
Last, but not least it was time to try our hand at making Espresso Martinis. According to our barman (and cocktail expert!), this was a drink created for Kate Moss who wanted something that would both wake her up and give her a buzz. Although, I can't confirm that one for sure!
Ingredients:
60ml Black Cow Pure Milk Vodka.
60ml Fresh ground coffee or a double espresso.
35ml Honey water.
Coffee beans to garnish.
How to:
Pour all of the ingredients into the smaller half of a shaker.
Add in cubed ice and shake for 10 to 15 seconds.
The amount of time you spend shaking will have a dramatic impact on the look and texture. So you can make it as frothy as you can, leaving the drink with two very distinct layers.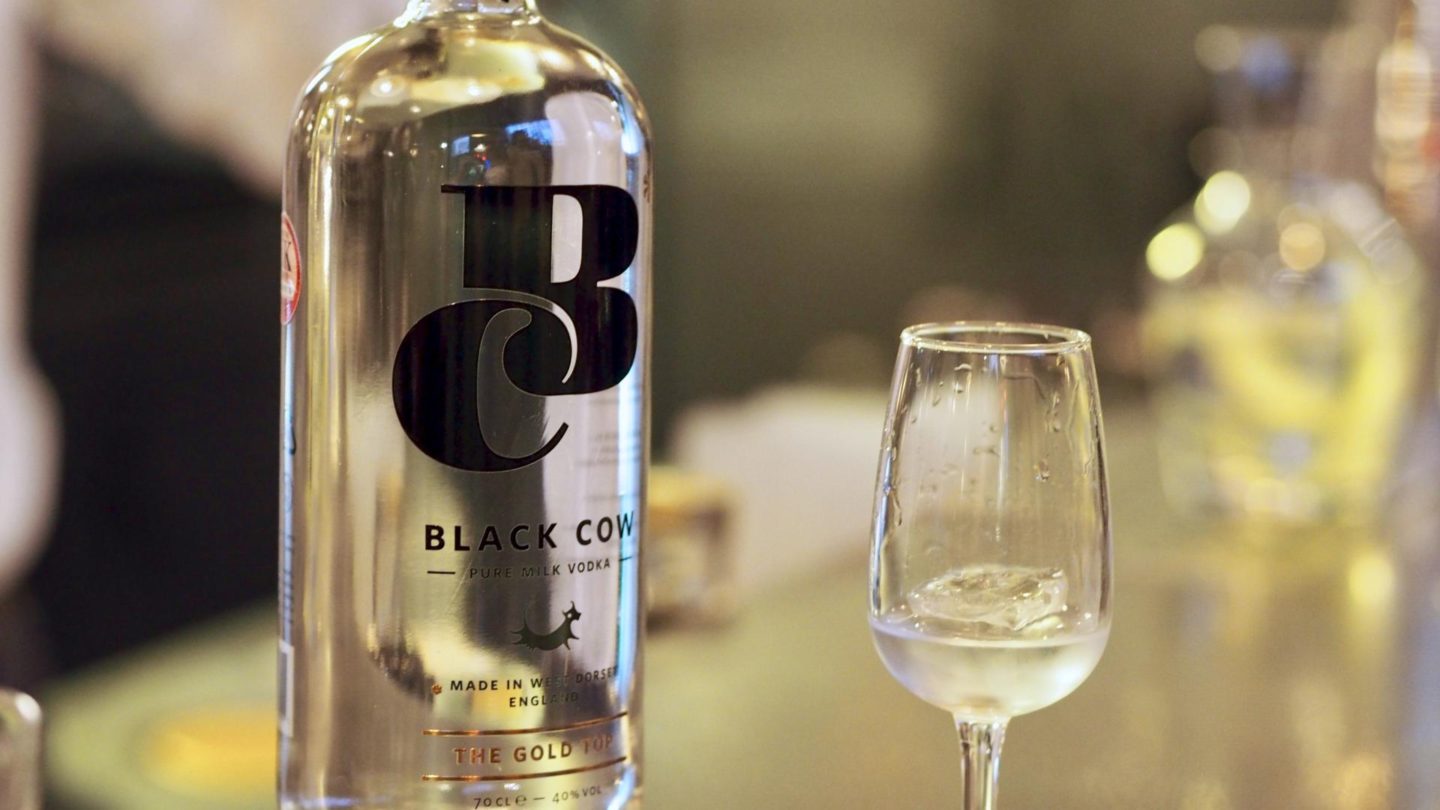 "But Fran, you mentioned food too?" While we had a few yummy bar snacks at Hixter, we went on for dinner somewhere else. But that my friends, is a story for another post…
Have you been to Hixter before? Or tried Brown Cow Vodka? Let me know in the comments!
Find me on;
Bloglovin' | Twitter | Instagram