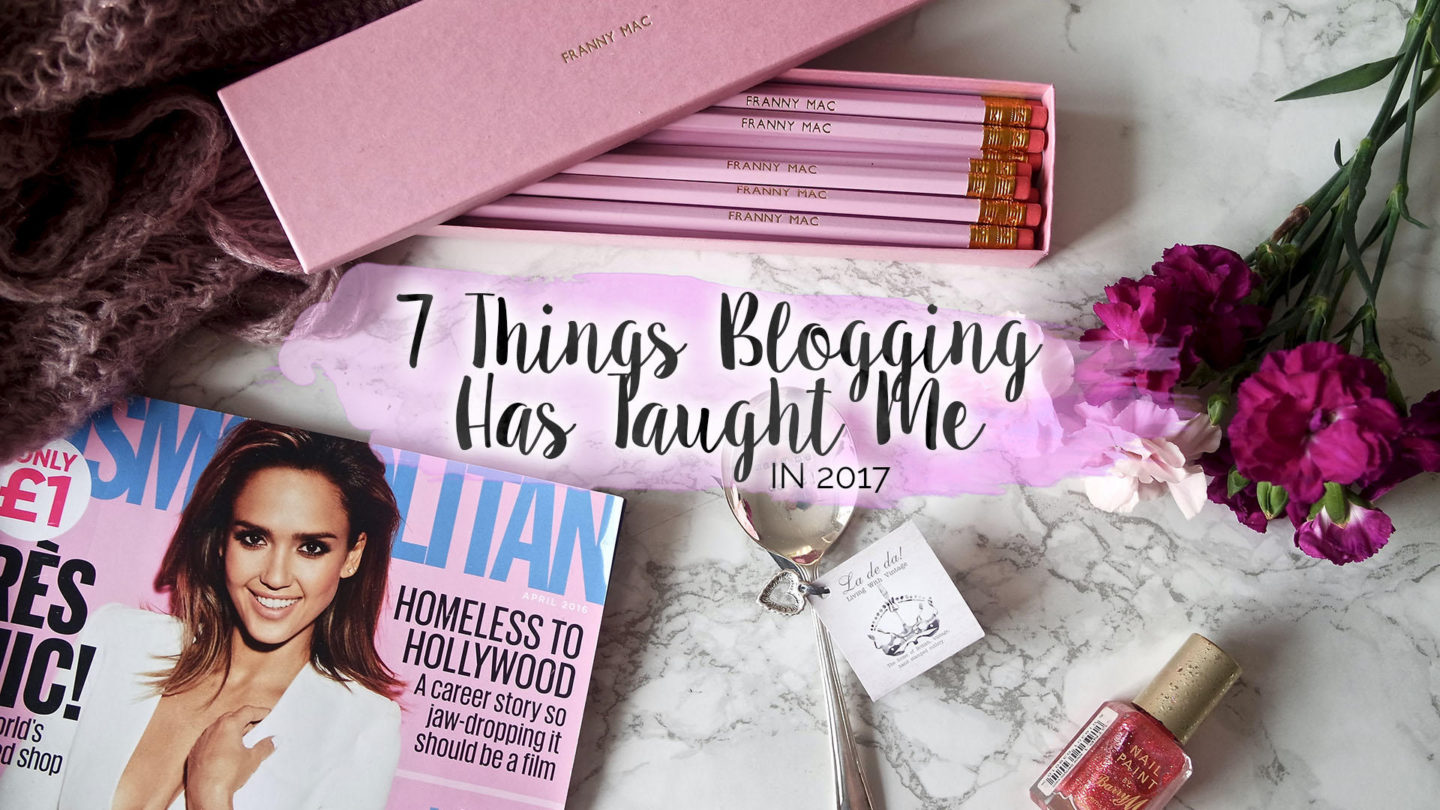 I know that at this time of year almost every blogger has some kind of 2017 in review post. This isn't going to be the first, and it's certainly not going to be the last. In fact, it's not even the last post I'm doing on this. I've hopefully (if the Christmas break was productive enough) a few posts including favorite bloggers from the year, looking back on the year's highlights and of course an update on the aims goals I posted at the beginning of the year. And, by writing that here that totally means I have to finish writing them now right?
Anyway, excuse my slight tangent, here are seven things I've learned from blogging in 2017;
People only put online what they want people to see. Okay, so this sounds super obvious but it's really easy to browse peoples blogs, Instagrams and whatever else and get a little bit jealous. I mean, we've all been there. You've just had what feels like the worst day ever, where you spilled your coffee down yourself, had a meeting that didn't quite go how you expected and you've had a breakout and you go online and see your feed full of flawless photos of holidays, amazing hauls or just people having a super fun day and you kind of say to yourself "I wish that was me." The truth is, people only share the highlights of their week/month/day! Everyone has their ups and downs, and no one really wants to share those downs. Think about it; When was the last time you thought "hey, I'll post a photo of me reheating last nights leftovers in my pajamas?".
Fake it 'til you make it. & no, I'm not talking about that whole "follow/unfollow" drama that kicked off this year. I had a big knock to my confidence over the last 18 months and I don't quite know why. So I've often struggled to pump myself up to go to events. Especially when I don't know anyone else going. The moment, however, I decided "stuff it, I'm just going to fake my biggest smile and hope for the best" was a real turning point for me. And so, I decided to go forward with that attitude until one day those worries finally go.
Know your worth. Back when I started blogging just seeing an invite to join an affiliate scheme or have an "exclusive discount code" to share and use myself was enough to make me feel obliged to write a blog post. Not only that, due to my lack of knowledge on the subject accidentally find myself using "follow links" too. Looking back it makes me a little embarrassed but at least now I only say no to posts, events, and collaborations that I know will suit me and my blog. You know what? It's made me feel a million times better about my content too!
Inspiration comes and goes, the more you worry the longer it'll be before you have it again. As I mentioned in my "10 Tips For Battling The Blogging Blues" post a few months ago. I had a few points this year when I considered throwing the towel in and giving up completely as I just couldn't find the inspiration to write. In fact, I was opening up my laptop, logging in to WordPress and feeling worse than when I started because I wrote all of 100 words which I ended up deleting. But, when I realized that when it comes to deadlines and having the inspiration to write the harshest deadlines and critiques are set by you it seemed a little bit easier to relax and just write about the things I wanted to…
You don't need to go out and buy the latest products for the sake of content. Let's be honest here, we've all had moments where it's been a genuine thought to spend nearly £40 on the latest "must have palette" even though you're not entirely sure you need it. Truth be told, when these products launch there's a spay of people putting out reviews, many of whom will have received them in PR. Judge if you want to buy it, and if you do end up doing so any want to share your thoughts – do it for you, not because you feel you have to. That, and, I always find "shop my stash" posts go down a little better as you can give a really complete, tried and tested look into your favorites.
My life is a little more interesting than I thought. As most people do, I sometimes have moments when I feel like all I do is work, commute, eat and sleep. When I don't feel I've done anything social or different in forever. And, well, just feel a little bit pants. Blogging about what I have actually done or sharing photos reminds me that there is definitely more going on in my life than my standard daily routine, and these things make life more fun. That, and sharing my "little things" and "5 happy things" each month makes me feel thankful everytime I look back on the month just gone.
& Finally, you only get what out what you put in. Much as with anything, when you spend time and make an effort and it will pay off in the end. Be it in work, building relationships, networking or your hobby. Just stick with it and don't let it get you down. As a very popular quote once said, "reach for the moon and even if you miss you'll still land in the stars."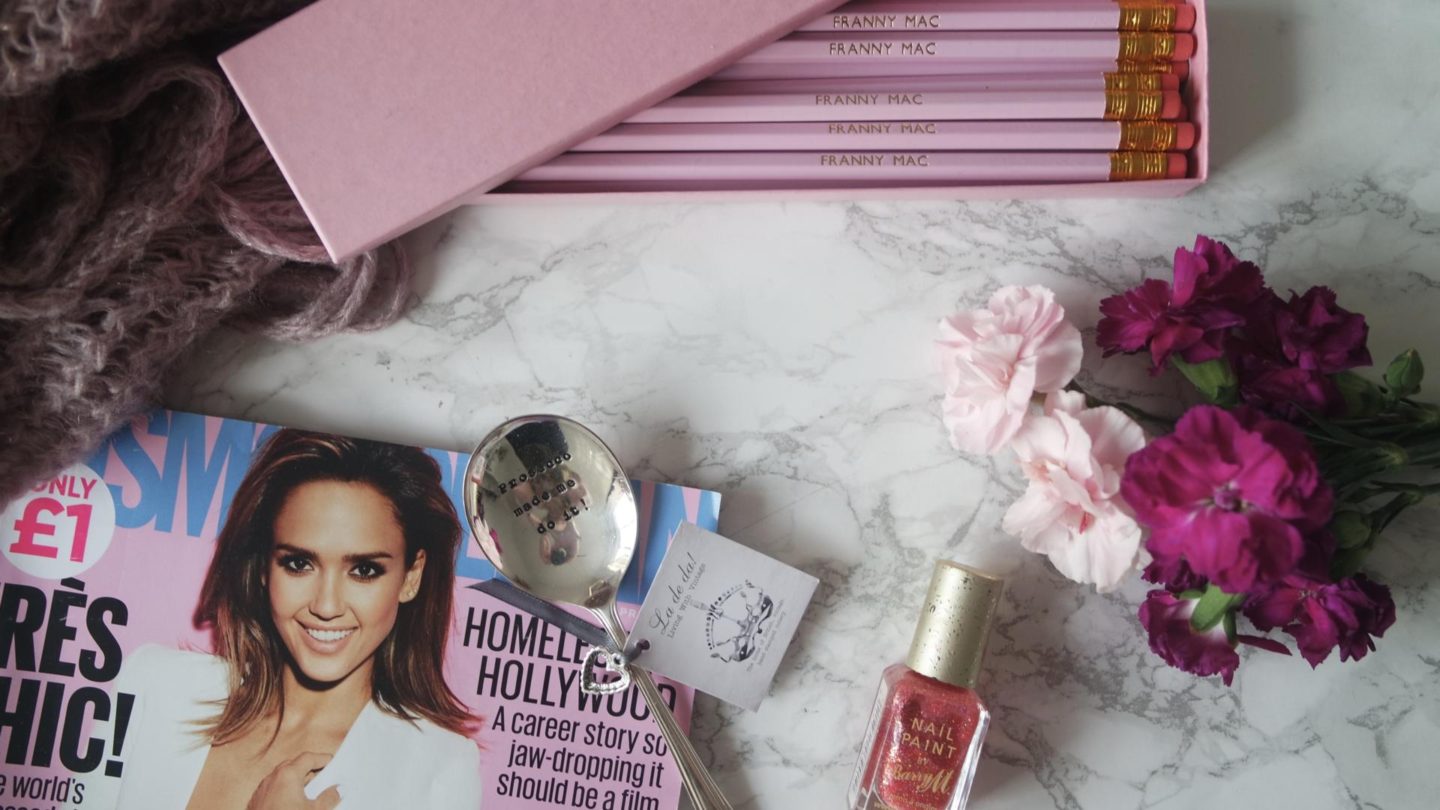 Have you had any "life lessons" from blogging in 2017? Let me know in the comments!