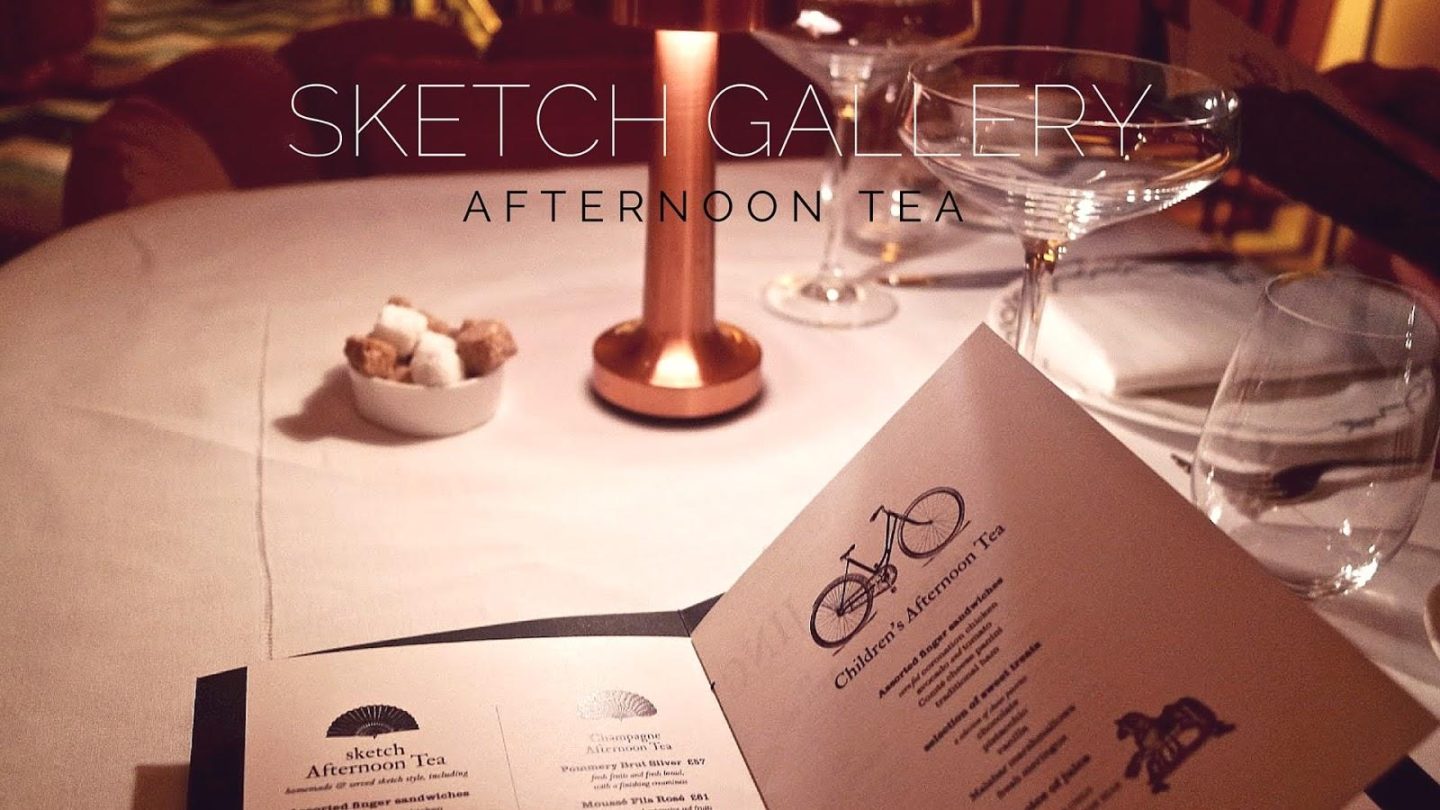 Browsing through my blog may well give-away the fact that I am a huge fan of food, cocktails and a good cup of tea; so it won't come much of a shock that I love going for afternoon tea. Although I've tried various ones all over London and discovered some fabulous places, one of my absolute favourites is at Sketch. So when a little while back Laura from LovedByLaura and I were talking about treating ourselves to an indulgent afternoon tea, we decided to pay a visit.
Sketch is the brain child of Mourad "Momo" Mazouz, who along with his team of chefs and designers set out to create a destination for food, art and music. Over two floors, the 18th century building is split into five venues;
The Lecture Room – an exclusive area offering Michelin starred food by French Master Chef Pierre Gagnaire.
The East Bar – situated just under the famous egg loos, the East Bar is open for evening drinks and pre dinner cocktails.
The Glade – a enchanted forest designed serving breakfast, afternoon teas and evening cocktails.
The Parlour – located at the front of the building serving a selection of comfort food and cakes from the patisserie alongside a selection of champagne and cocktails.
The Gallery – a pastel pink wonderland lined with 239 original drawings by David Shrigley which plays host to a gastro-brasserie and of course, daily afternoon tea.


Laura and I took our seats and after coo-ing about just how pretty and instagramable everything was, we ordered a glass of champagne and decided on which tea we wanted to accompany the selection of cakes and sandwiches. We ordered and realised we both weren't fans of egg mayonnaise, so we swapped those out for extra smoked salmon and in no time were back "oh my gosh how cute"-ing at the tea pots before our food arrived.


Seriously, how cute is the little "forget about it" at the bottom of the cup?! Like the art on the walls these are also the work of David Shrigley and if you fancy you can buy a set of four from Sketch's shop. The only thing is, it'll set you back £160, so I'd probably be scared to use them..

Let me just say, aside from being absolutely delicious aren't these just the most gorgeously put together sandwiches ever?! From the caviar and delicate dot of Jacob's cream on top of the salmon to the bow on the cheese panini they really have been completely thought out in every single way. Not just that, they were single handedly the most yummy sandwiches I've ever had. Normally I'm not the biggest fan of cucumber sandwiches as I find them a little tasteless, but these I could have eaten all day.


Just as we were about to to tuck into our cheesecakes, the waitress arrived with a trolley with a selection of cakes. We were so full we could pop and yet, they looked so good we couldn't say no. (& worst blogger ever but I had eaten so much I couldn't even face getting my camera out..) However Laura did manage to in her post about Sketch if you fancy a nosey.

It wouldn't be a trip to Sketch without visiting and taking a few photos in the famous egg toilets right?! As you can see I had a little too much fun posing in my gorgeous La Redoute dress in them.


All in all, Sketch is definitely on my "to do again" list. The afternoon tea and the level of service is absolutely fantastic, while compared to others in the city it is a little pricy costing £45 per person (or £57.00 with champagne), you really do get your moneys worth in my opinion. The new menu launches in a few days so I may have to check that out soon..
Have you been to Sketch before? What did you think?
Find me on;
Bloglovin' | Twitter | Instagram