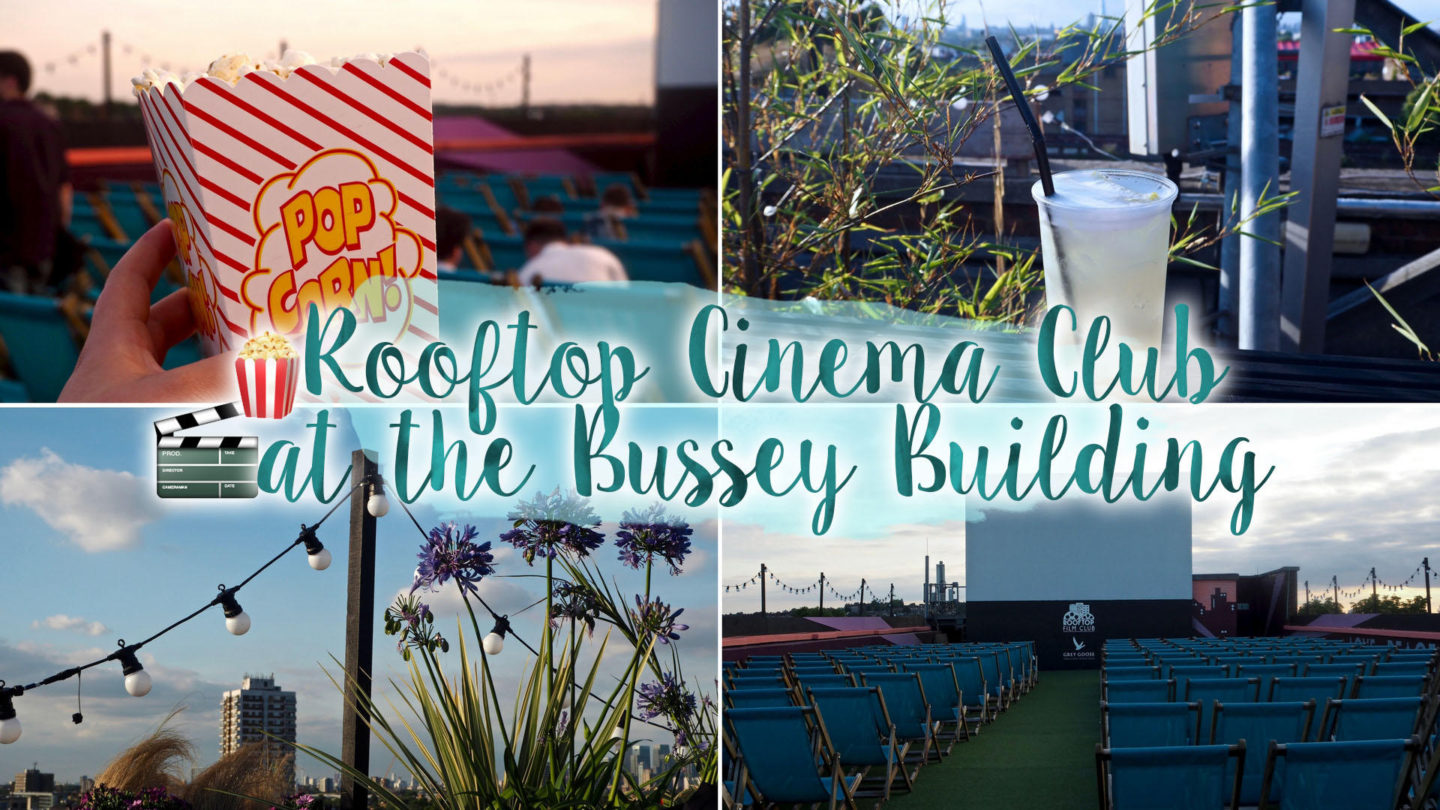 I am, admittedly, my own worst enemy when it comes to films (and TV). I'm that kind of person who's already Googled the plot outline before I get to the cinema and "TV Show Name Spoilers" after enjoying the first episode. But, one film that I managed to do this with and only want to see it more was La La Land. With that in mind, when my blogging buddy Sophie invited me along to see it at Rooftop Cinema Club at the Bussey Building – I was excited. Having been to see a film at Roof East before to see Crazy Stupid Love two summers ago, it was well over due to a return trip to another of Rooftop Cinema's venues. Especially when this trip, much like the last, involved another dose of Ryan Gosling on the big screen…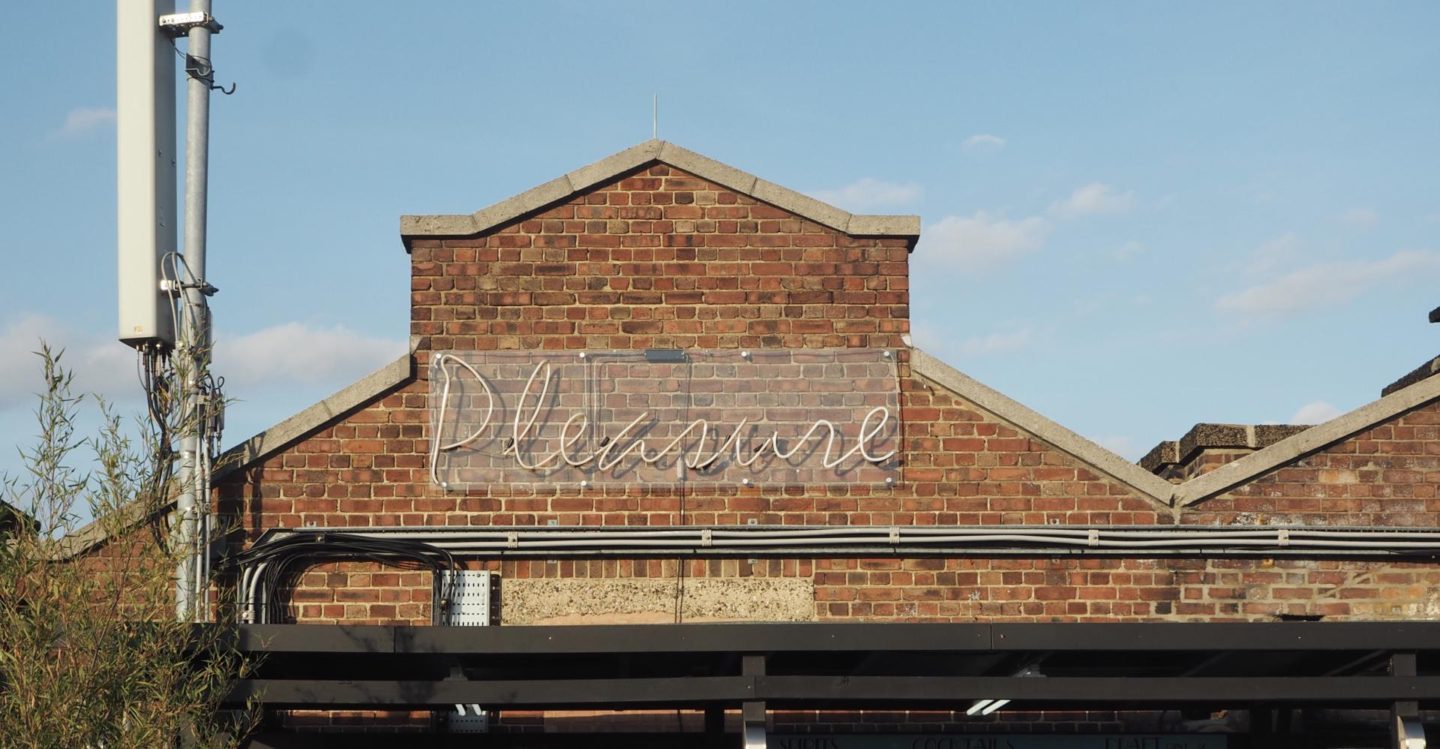 Rooftop Cinema Club & Rooftop Bar, Bussey Building
The Bussey Building is a former arms manufacturing works and cricket bat factory that was saved from demolition by community group Peckham Vision. It's now home to the CLF Art Cafe, various studios and of course – the Rooftop Cinema Club pop up. It's a short walk from Peckham Rye station, so fairly easy to get to. To make your way to the roof top you can either climb up the 5 or so floors of stairs (that's a no from me, thank you!) or take the lift. Perhaps due to it's past, this is a goods lift – so it can feel a little claustrophobic. Especially if you've not been in one before.
The roof top at the Bussey Building is split into two sections. One side playing host to the outdoor cinema screen and the other being the Bussey Rooftop Bar. As we arrived around an hour before the film was due to start and we'd lucked out weather wise, Sophie and I made our way to the latter section. With food from Rockadollar Dogs, a bar and seating it's not as large as it's Roof East counterpart. Despite the size, they have really made the most of the beach vibes. There's plenty of seating, most of which allows you to check out the aerial views, which is always a bonus!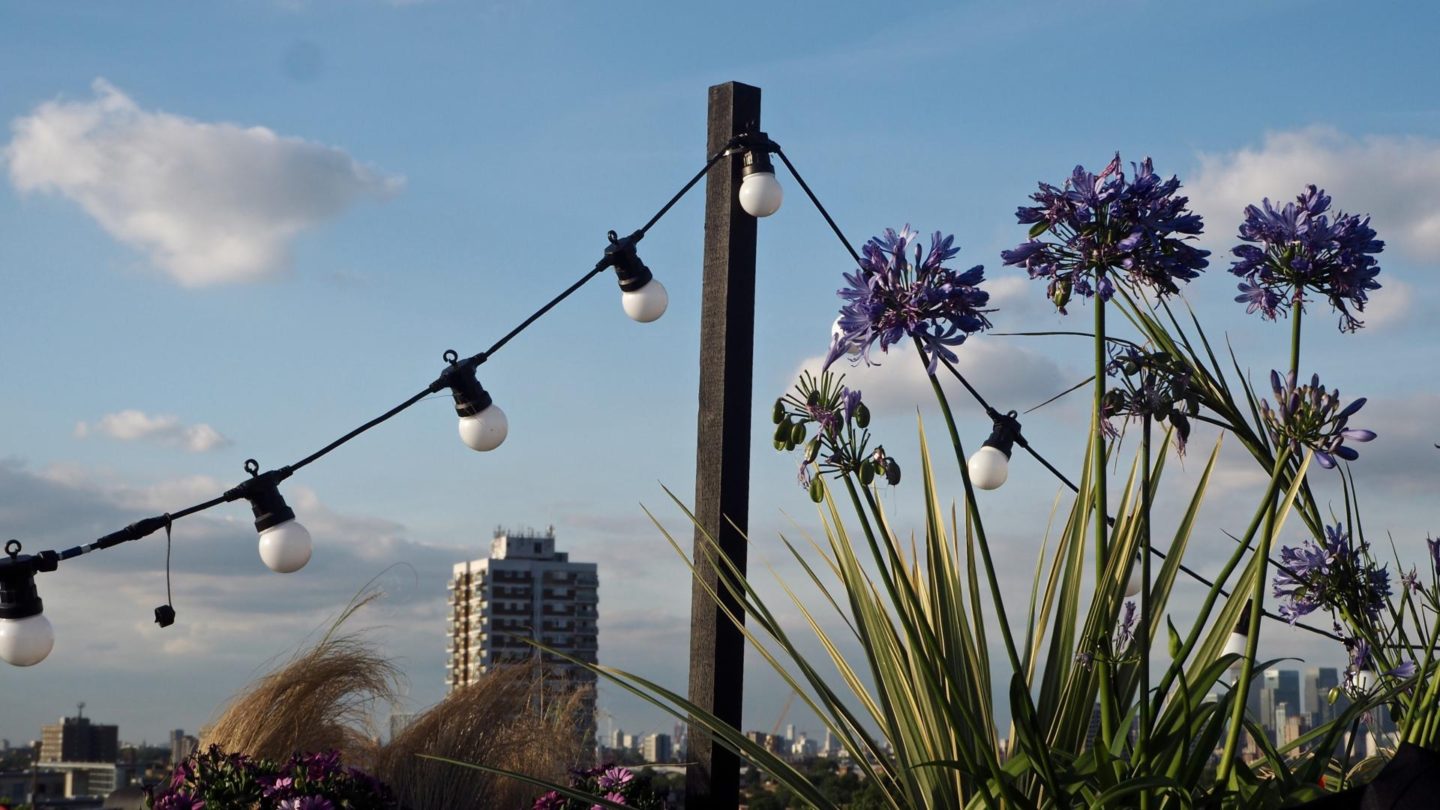 Even if you don't make it down to the cinema club; the Bussey Rooftop Bar is open Tuesday – Friday from 5pm and on weekends from midday.
Watching La La Land at the Rooftop Cinema Club
With both Sophie and I having work the next morning (and a trek to get home) we were on a tight schedule. While it was lovely enjoying the rooftop bar and the city views, we were itching to sit down to watch the film. Sadly, it was running a little late due to unforeseen circumstances but we had our fingers crossed we'd still be able to enjoy the entire film.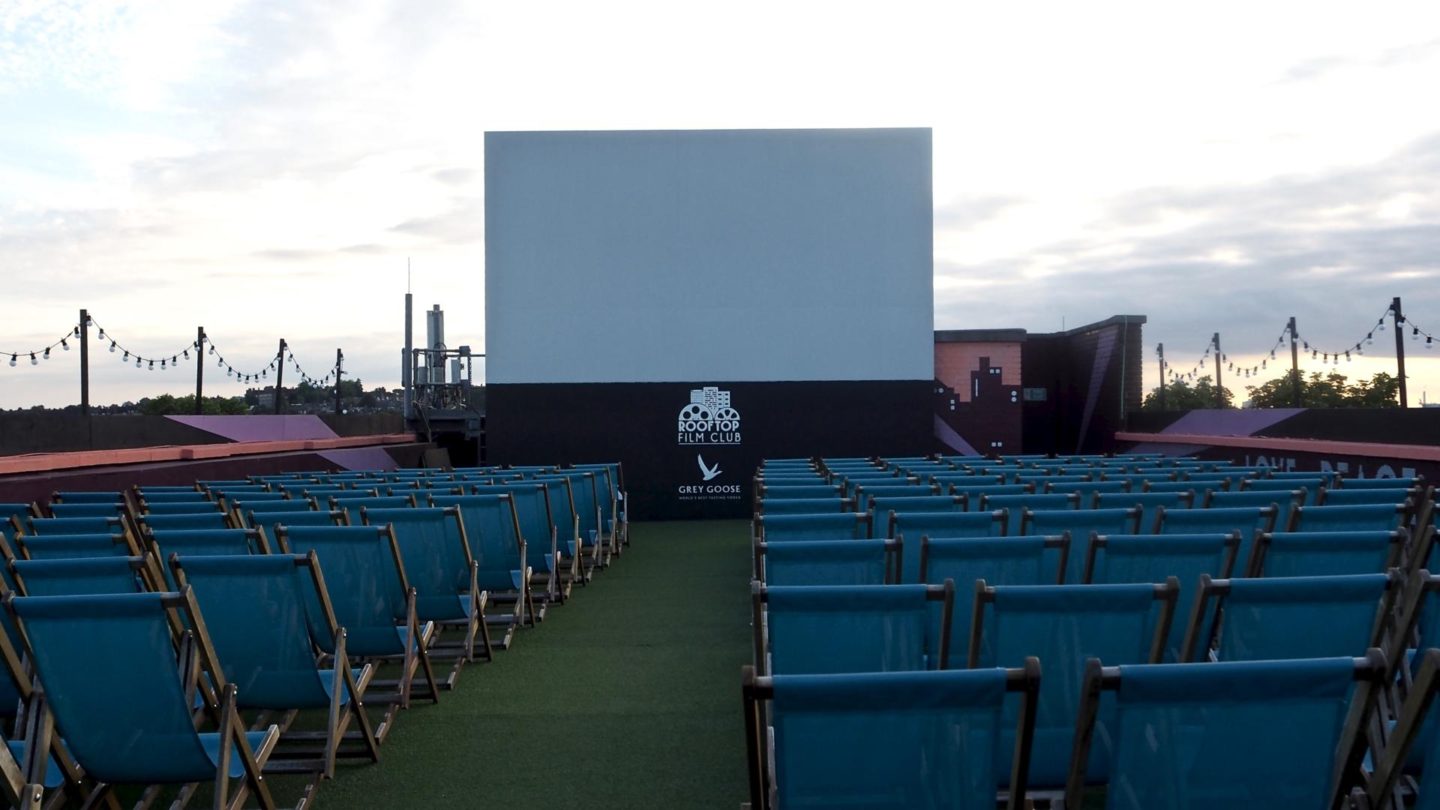 Luckily, the delay didn't seem to be too long, so we grabbed our popcorn and took our seats.. Well our deckchairs but you get the point!
Due to noise restrictions you're given noise cancelling, wireless headphones to watch the film with. (Plus, it will help with any noise restrictions in the area too!) Along with this, the team also provide blankets in case it turns a little chillier in the evening. As before, it still felt like a really unique way of watching a film. For me though, again, I needed to leave before the film finished due to living on the other end of London. (At least I managed to finish watching it online when I got in!)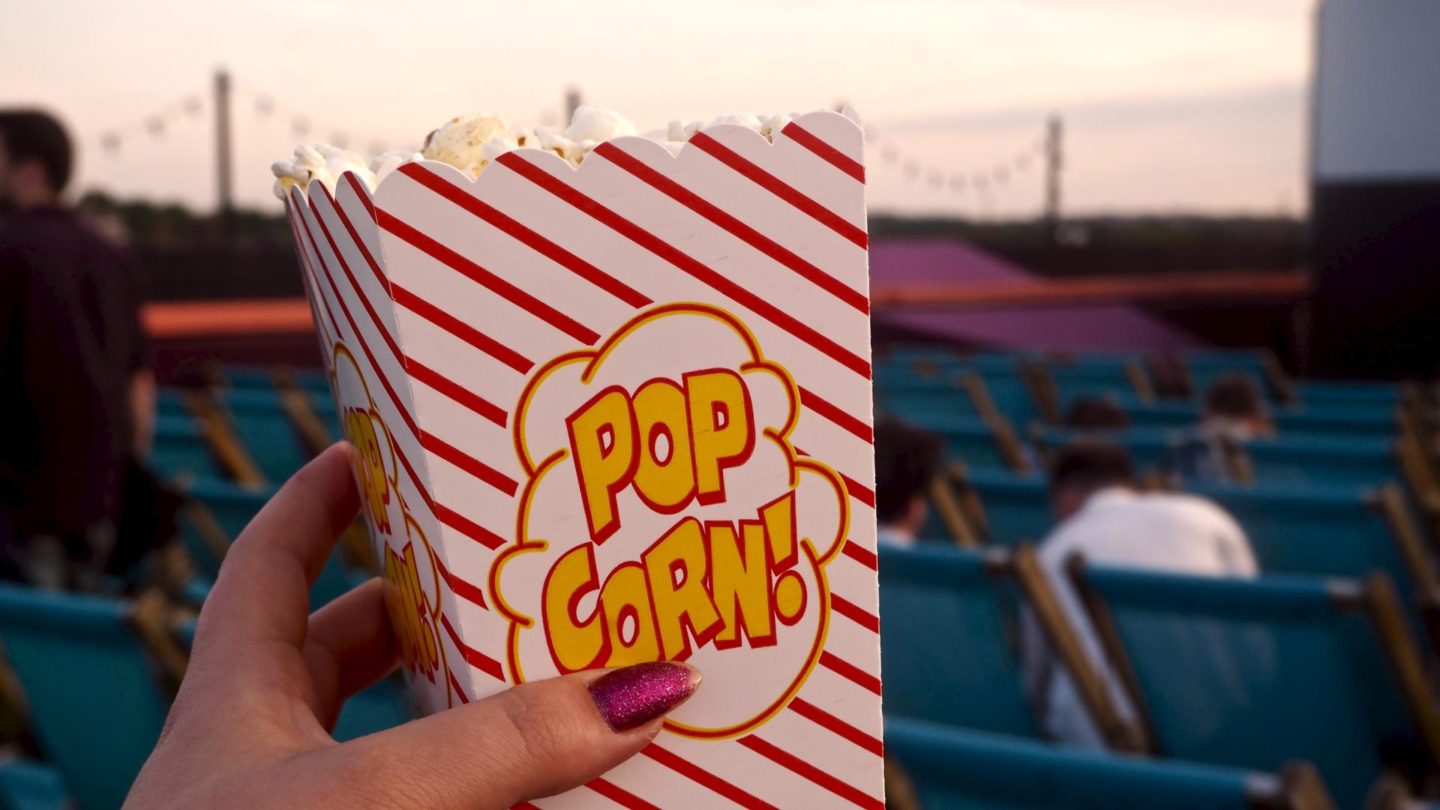 If you've not already seen La La Land, I won't spoil it for you. But I highly recommend giving it a watch!
Have you been to any of the Rooftop Cinema Club's before? What did you think?
Find me on;
Bloglovin' | Twitter | Instagram