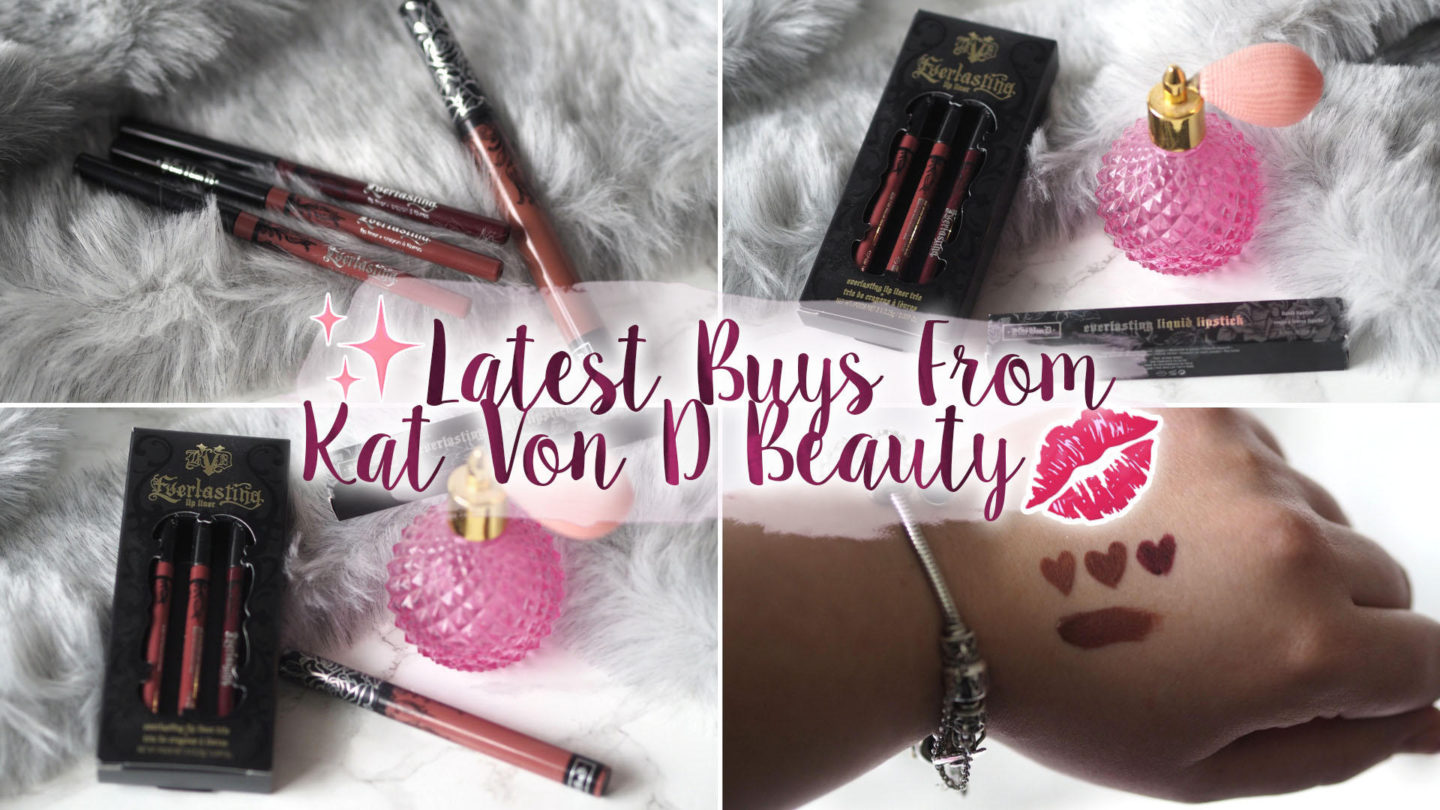 In the run-up to Christmas, I ended up making more than a handful of purchases at Debenhams. Between running out of my foundation, picking up a few of the NYX metallic Lid Lingeries and shopping for Christmas gifts for friends and family I ended up not only having a few (some may say a few too many) parcels delivered to the office but also racking up a good few Debenhams Beauty Card points. With having £15 worth sitting on my card it was too much temptation and shortly after Christmas I decided to numb the January blues with some new lip products for my collection. So, here's what I picked up;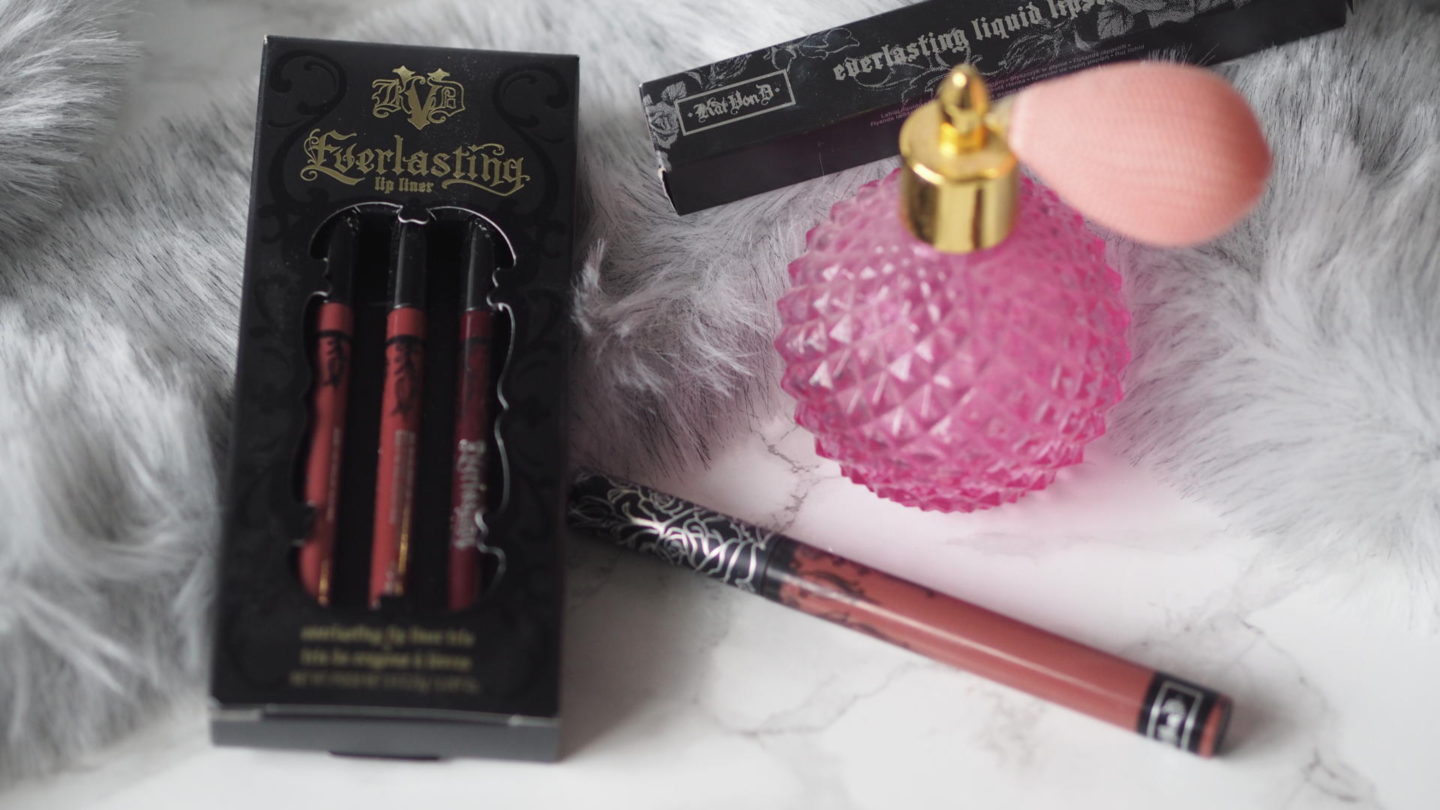 Latest Buys From Kat Von D Beauty at Debenhams
When it comes to cosmetics brands, I often myself pretty much staying loyal to a handful of brands. One of these being Kat Von D Beauty, mostly for the fantastic selection of liquid lipstick colours and full coverage foundation. Plus, it helps that it comes all wrapped up in gorgeous, tattoo inspired packaging. Towards the end of 2017, Kat launched a range of lip liners and, having quite a few of the liquid lipsticks, I was keen to give them a try. However, at £14.50 each it seemed a lot of money for something I hadn't even swatched before. So when I spied that she'd launched an Everlasting Lip Liner Trio set for £32 I was tempted. But, then it went down to £28.80 in the sale I simply couldn't resist.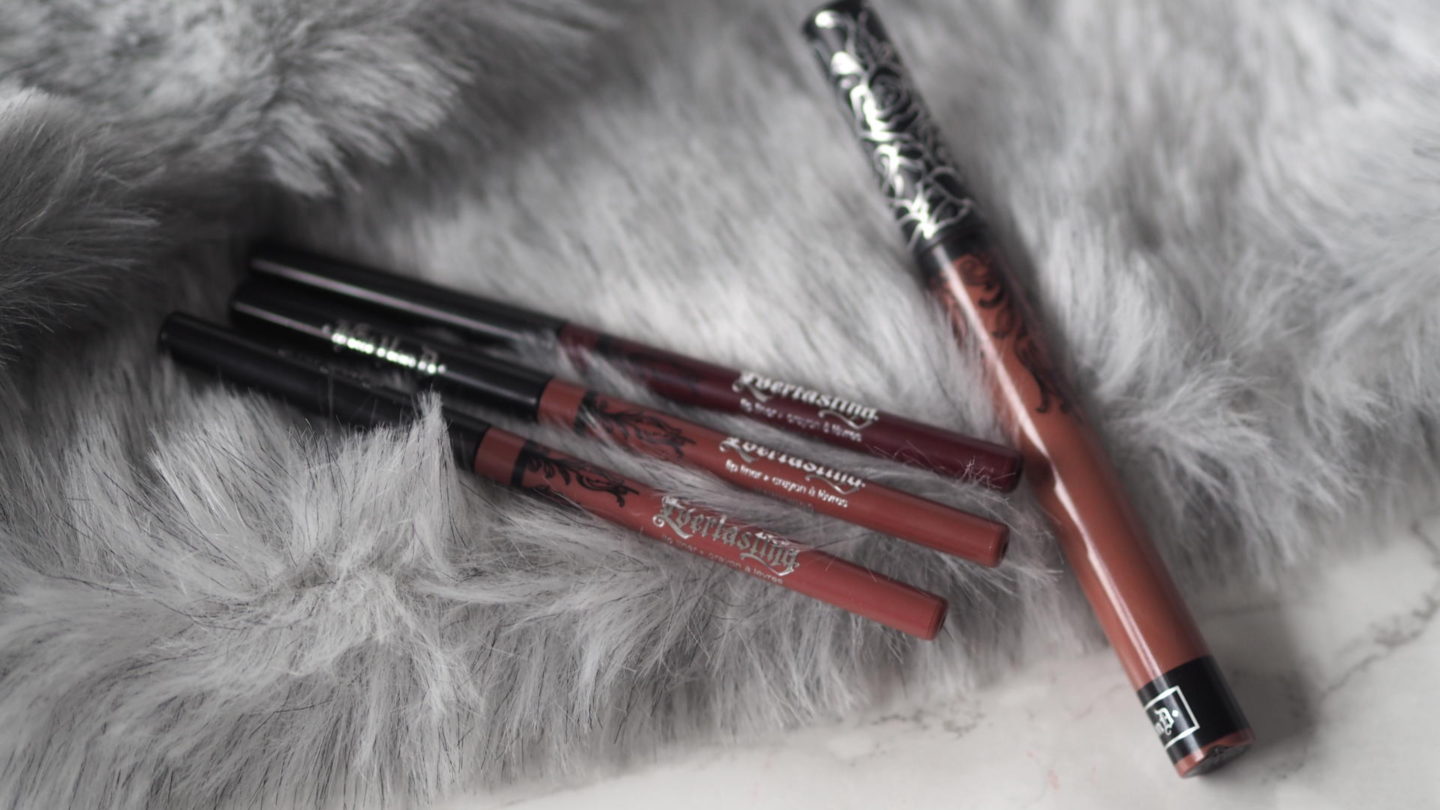 The Kat Von D Everlasting Lip Liner Trio contains three full-sized Everlasting Lip Liners designed to match some of their best selling Studded Kiss Lipstick shades. The three chosen are all neutral shades, namely Hawkwind a nude sienna, Homegirl a deep berry and of course, quite possibly the most famous Kat Von D Beauty lipstick shade – Lolita a chestnut rose shade. I'll be honest here, I'm more a fan of the Everlasting Liquid Lipsticks due to their staying power so rather than picking up a match from the Studded Kiss range I picked up the only colour available from the set in that formula, cult favourite Lolita. (Which at the time was reduced down to £15.30.)
Side note: I love the choice to sell a set where all the contents are super neutral, normally there's one colour I wouldn't wear in a set and this doesn't seem to be the case at all with this trio. Always a bonus!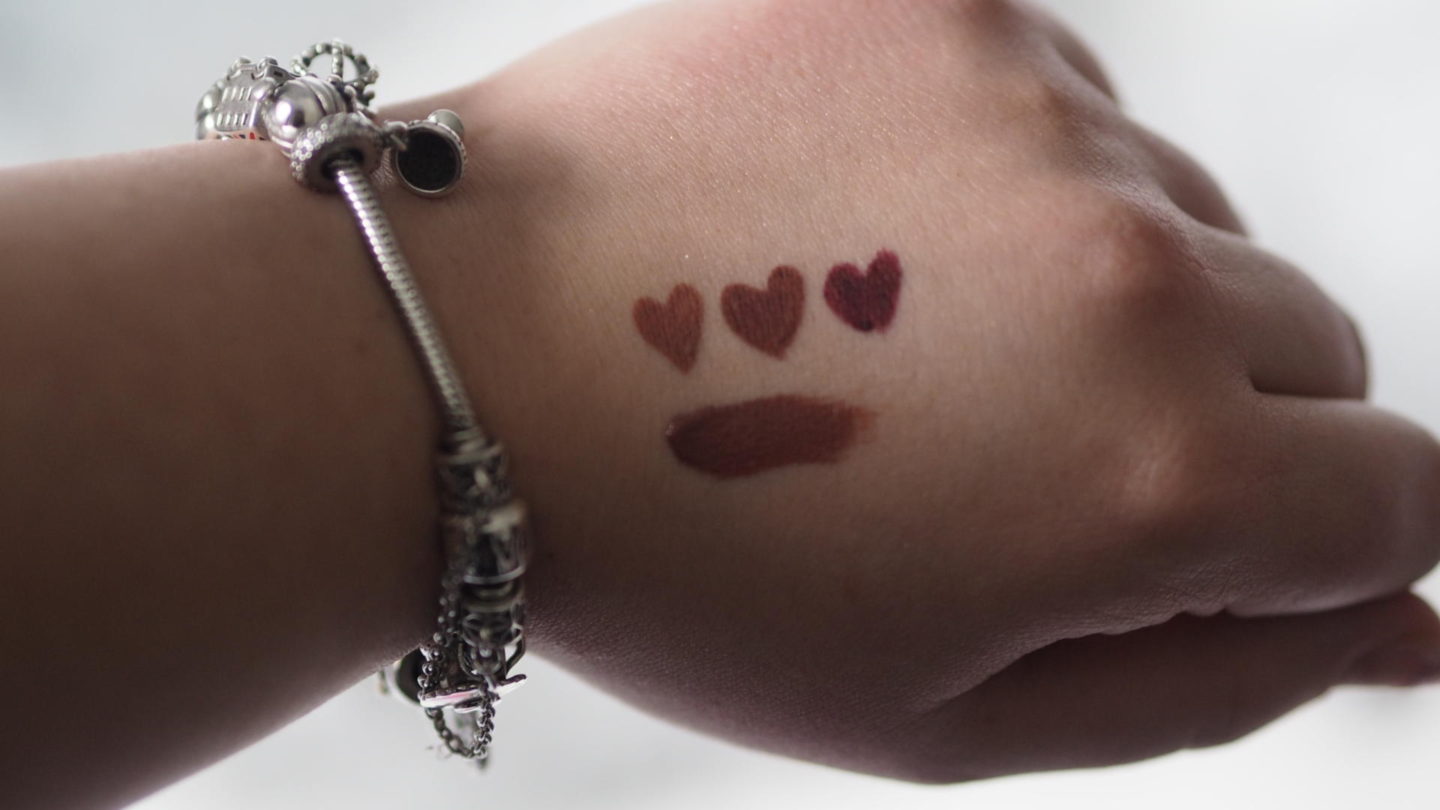 Thoughts & Swatches
Before I get on to the quality I have to mention that if I had to name one of my beauty pet hates, it's having to sharpen lip liners. So these being twist up is a real perk for me. Anyway, on to the Everlasting Lip Liner Trio. They apply really soft and smooth, and to be honest they very much remind me of the ColourPop Lippie Liners only more sturdy packaging. To some, this may sound an insult to the product seeing as Colourpop's retail at $5 each. However, the Colourpop liners are some of my all-time favourites because of how creamy their texture is. And, well, my main issue with them is the pencil feeling a little loose. So, Kat Von D's liners are a winner in my book for that. Personally, at the price point, I will be waiting until they go on offer again. But when they do, I'll certainly be adding a few more Kat Von D Everlasting Lip Liners to my collection. Most likely a couple of more bright colours…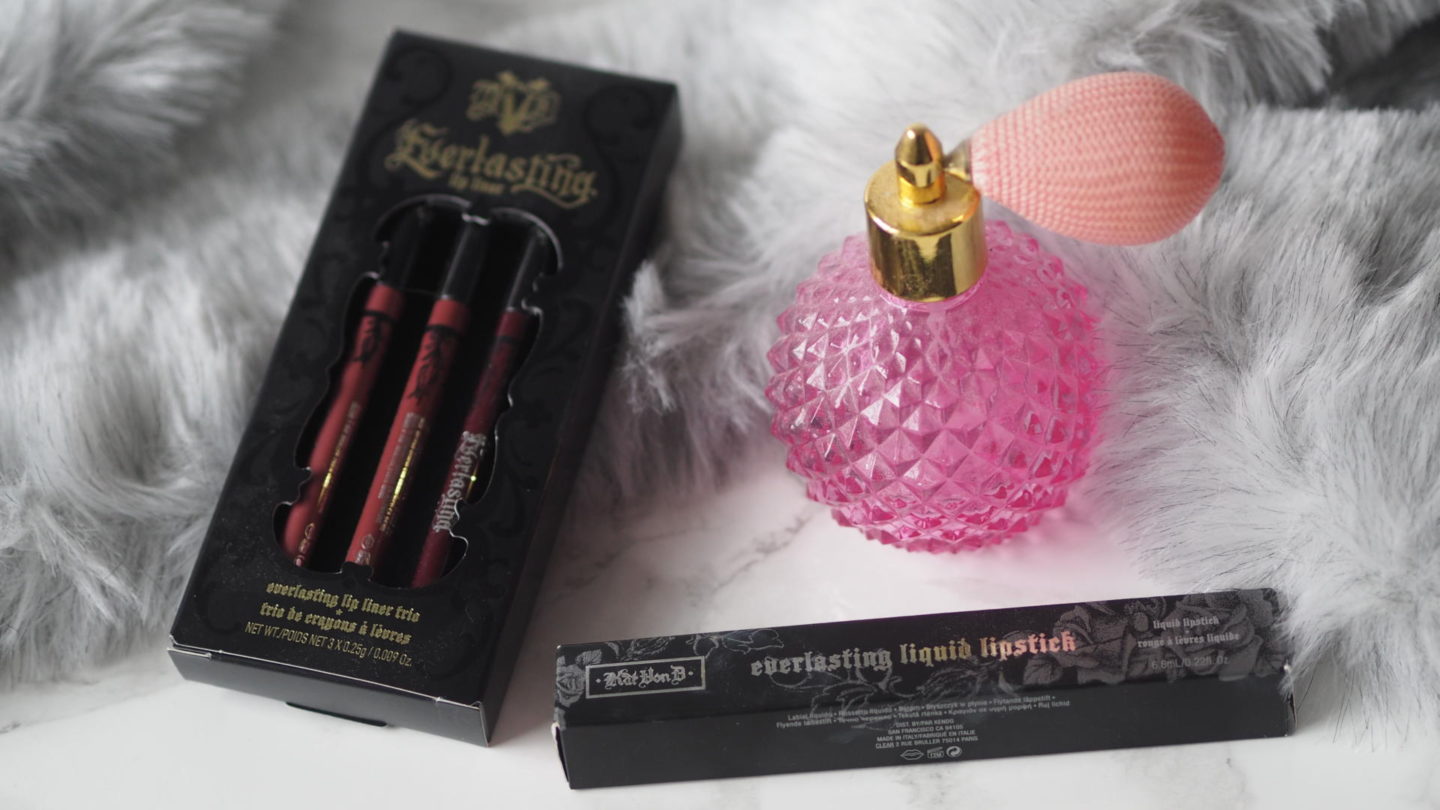 Have you tried Kat Von D Beauty's Everlasting Lip Liners yet? What did you think?
Find me on;
Bloglovin' | Twitter | Instagram