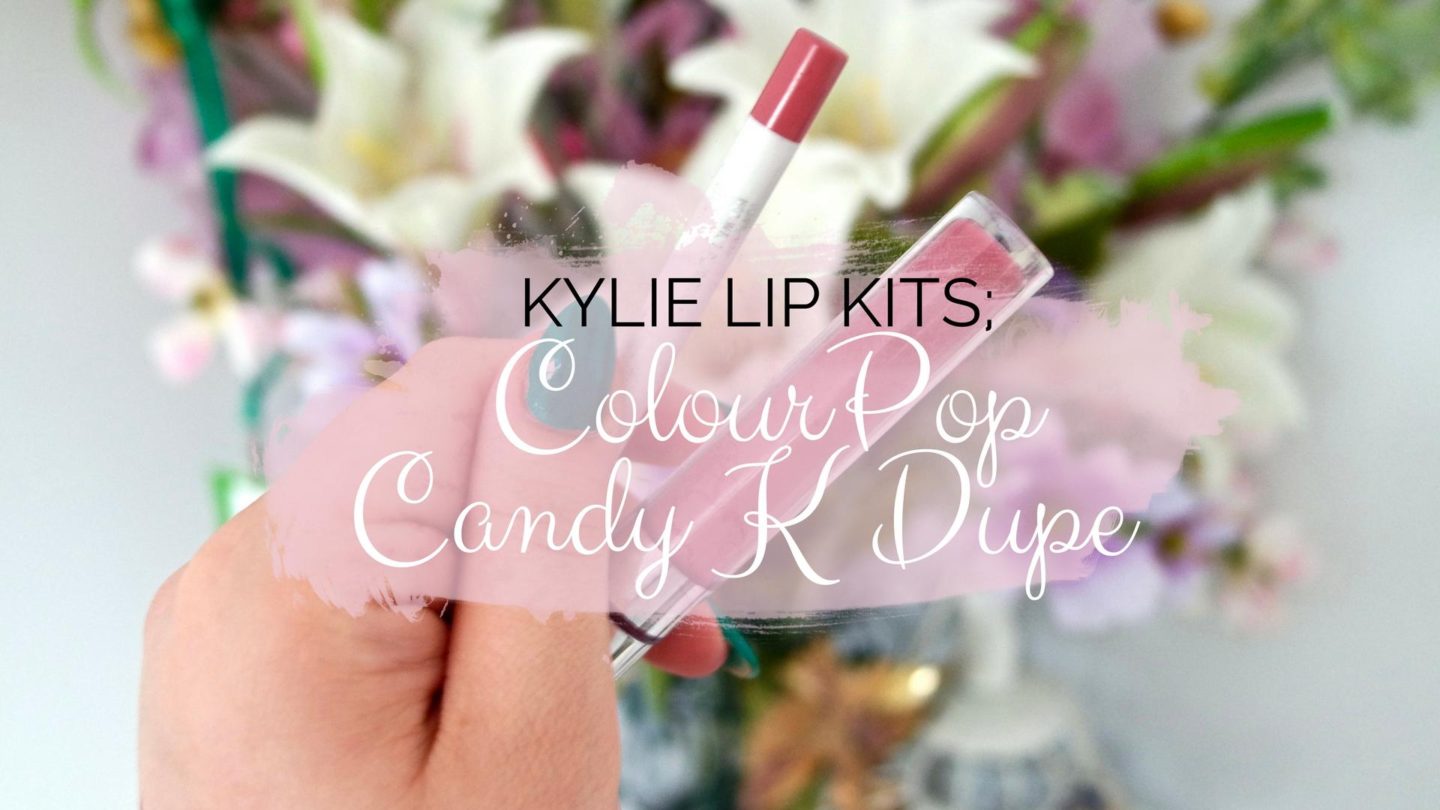 As I mentioned in my ColourPop haul, missing out on a Kylie Cosmetics release sparked me to place an order. If you're not familiar with Kylie's range, three "Lip Kits" started it all- Candy K, True Brown K and Dolce K. Since then the range has rapidly expanded to a further nine lip kits, glosses and even metallic finishes. Despite the excitement around each new launch, the lip kits still have a cult following. Each kit contains a matching liquid to matte lipstick and liner designed to help you recreate Kylie Jenner's trademark pout. Between the hype surrounding each new release and the fact only limited quantities were available. It was only matter of time before us beauty junkies were looking for dupes.
Rumours circulated that Colourpop was produced in the same factory with some even saying that Kylie was repackaging their Ultra Matte Lips and Lippie pencils to create her famous lip kits. While I can't say anything for the validity of those rumours, I can say that the formulas are similar enough for it to be believable. After looking at swatches, I decided on ColourPop's Ultra Matte Lips in Clueless and Lippie Pencil in Contempo a supposed dupe for Candy K. An absolute steal at $11.00 for both making it around £8.50 depending on exchange rates. Especially compared to Kylie's weighing in at $29.99, almost triple the price.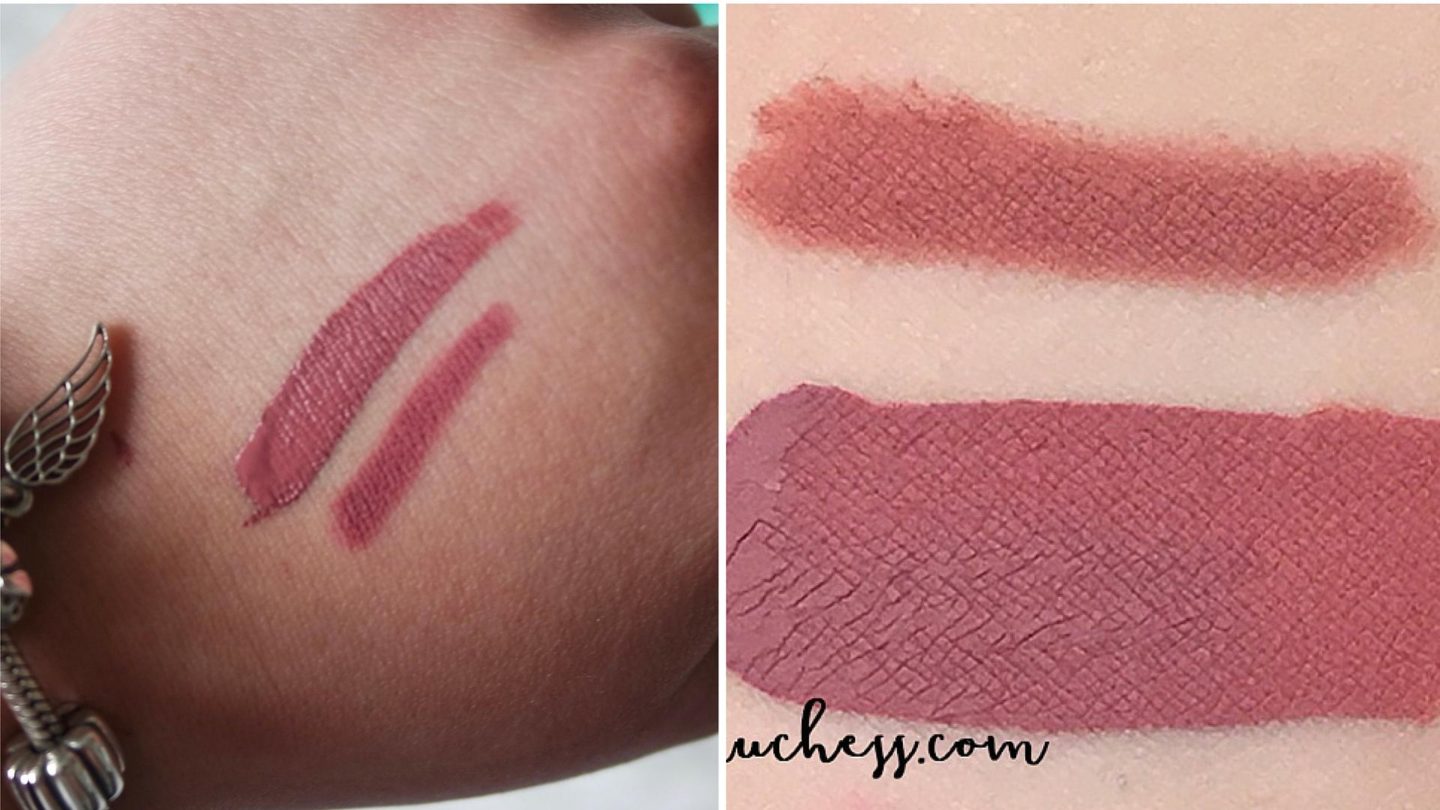 A Candy K Lip Kit Dupe?
Quick note, the photo to the right was taken by Berry Duchess and the right is my own swatch of the ColourPop duo. (The watermark probably gives that away though). Although I can't guarantee the lighting and skin tone is the same on both our photos – it's still easy to see the similarity between the swatches of the liquid lipstick. Contempo however seems to be a little more pinky toned vs Candy K's more dusky hue. As a pink lipstick enthusiast, for me this isn't an issue.
As I mentioned in my last ColourPop post, my opinions on the quality haven't changed. The Lippie Pencil is soft and goes on like a dream. I've already found myself ordering a few more to my collection. A girl can't have too many lip products right?! & While like most matte formulas, the Ultra Matte Lip may be a little drying but nothing a good lip scrub can't rescue. Plus the staying power is insane. This combo made it past drinks, a dinner at a BBQ restaurant and most of a party after which is a real testament to the formula.
For just about a third of the price of the Kylie Cosmetic duo, I think I'll be sticking to ColourPop for any future releases unless Kylie pulls something really unique out the bag..
Have you tried ColourPop or Kylie's Lip Kits before? What did you think?
Find me on;
Bloglovin' | Twitter | Instagram