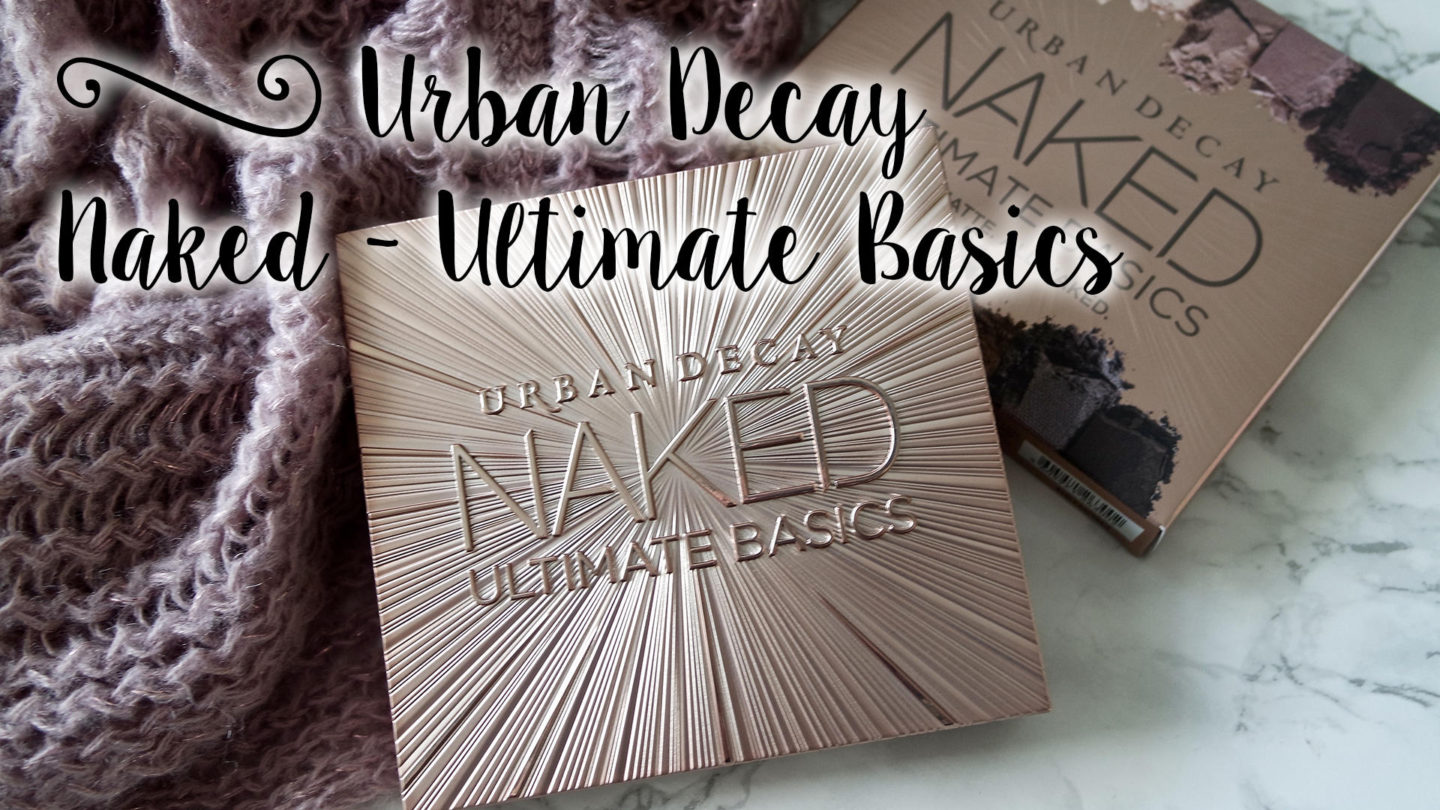 When it comes to palettes, in my mind Urban Decay can do no wrong. While other brands while have one or two shades in a palette or collection that don't pack a punch, I've never found this to be an issue with Urban Decay. I know that I can trust that even after a long day at work, my eyeshadow will still be going strong. (Especially as I tend to be a busy bee and make plans after work.) This is part of the reason the my Naked 3 and Naked Smokey are two that I reach for week in week out. So when I heard there was going to be a new Naked palette, I was excited to say the least.
People may ask "but do you really need any more neutral eyeshadow" but each time a new Naked palette comes out Urban Decay come up with something unique.
The new Naked Ultimate Basics is made up of 12 matte shadows, and it's safe to say – much like the rest of Urban Decay's products; it's absolutely gorgeous. However, as I normally favour more shimmery, glittery looks (what can I say I'm basically a magpie!) I didn't see me adding it to my collection. That was until I swatched it in Debenhams and fell in love..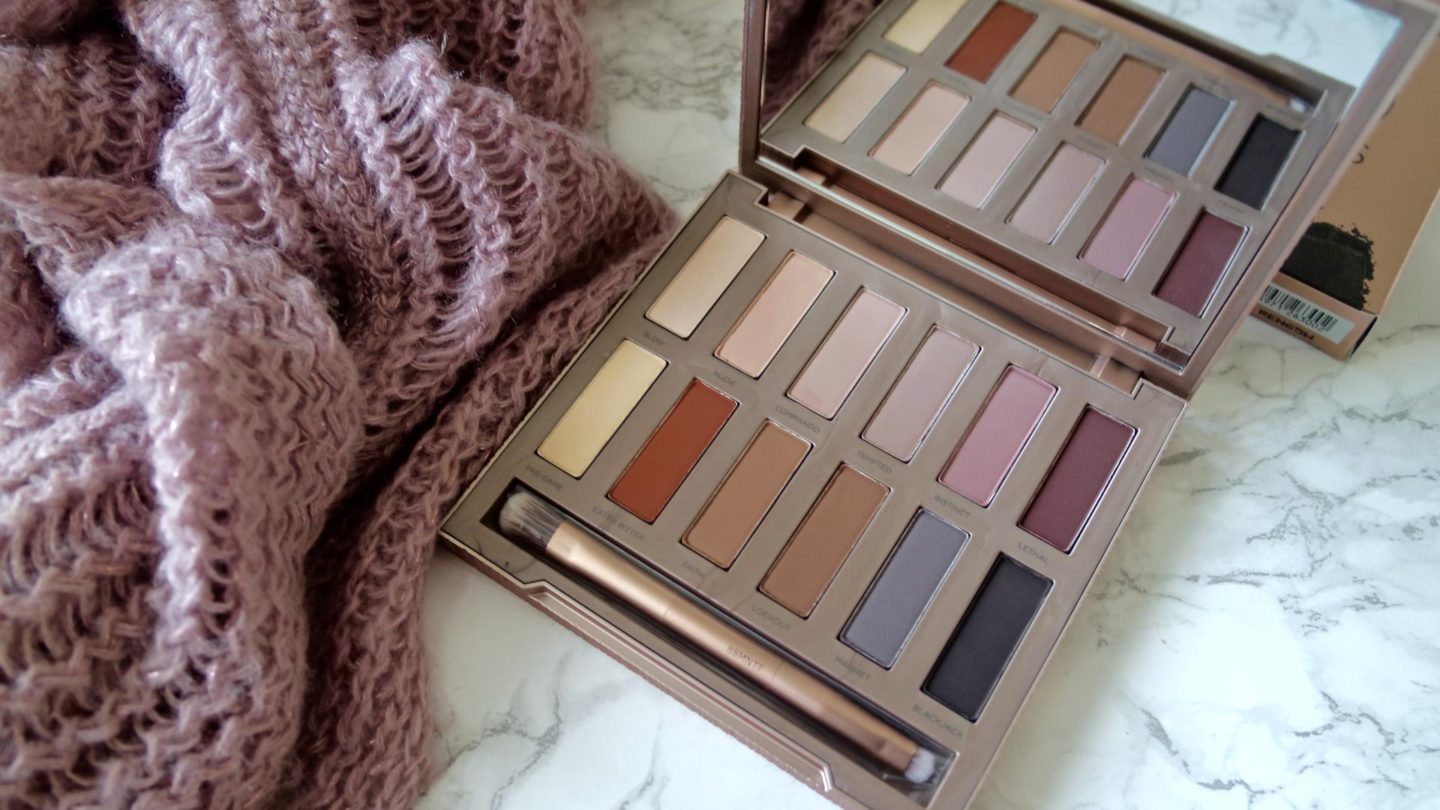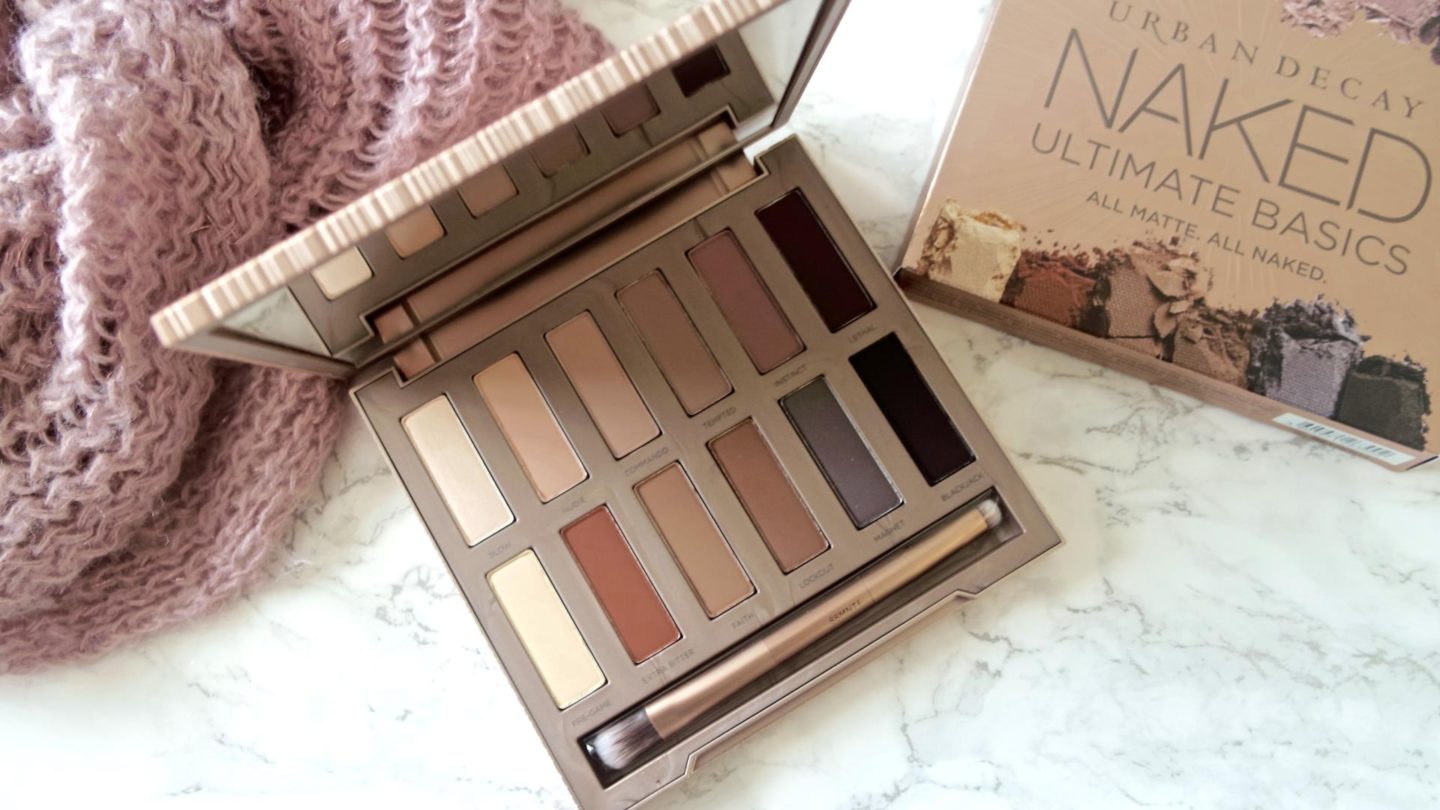 Urban Decay, Naked Ultimate Basics Palette
I actually picked this up, almost on a whim, as a reward for finishing my Christmas shopping. So I promised myself that I'd try and introduce it into my makeup routine. Stepping out of my glittery comfort zone, I was determind actually try out a few more matte looks.
Needless to say, after the first was such a success, I've been using it almost daily. As I've come to expect from Urban Decay's Naked range the shades are all high quality, extremely buttery and blendable.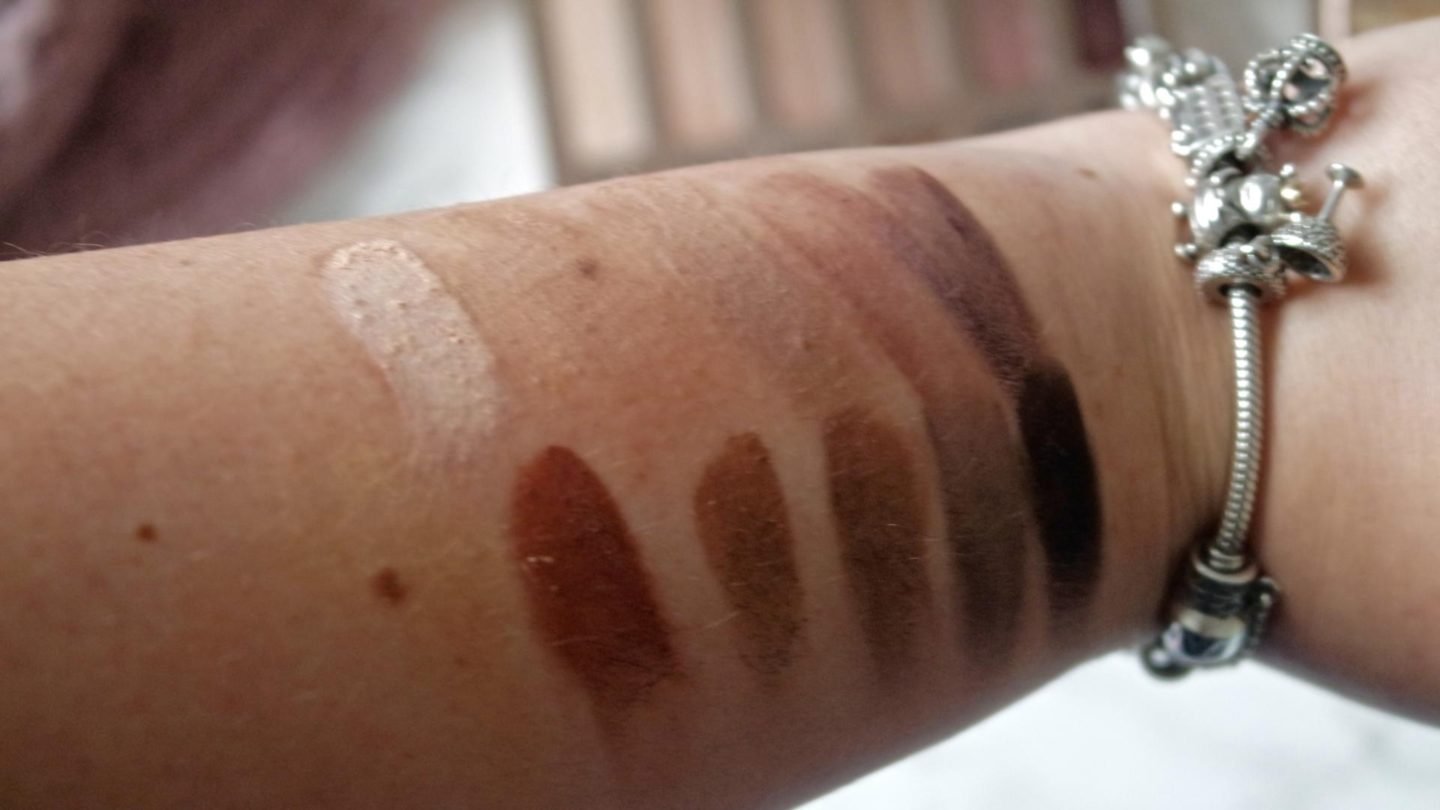 Swatches
Top row. Blow, Nudie, Commando, Tempted, Instinct and Lethal.
Bottom row. Pre-Game, Extra Bitter, Faith, Lockout, Magnet and Blackjack.
As you can see, they are all as you'd expect from Urban Decay highly pigmented. (Even though you can't quite see Pre-Game, it's a little too close to my skin tone I guess!).
The selection of colours are perfect for both day and night, and shades such "Pre-Game", "Extra Bitter", "Faith" & "Lockout" (the first four on the bottom row) work together for the perfect autumnal smokey eye. However, I've mostly found myself using the top row to create a subtitle day time look.
Another thing I've noticed is with these shadows I've found no fall out, which when I'm getting ready at 6am is a godsend. If you're looking to create a fuss free smokey eye in a morning, this is ideal.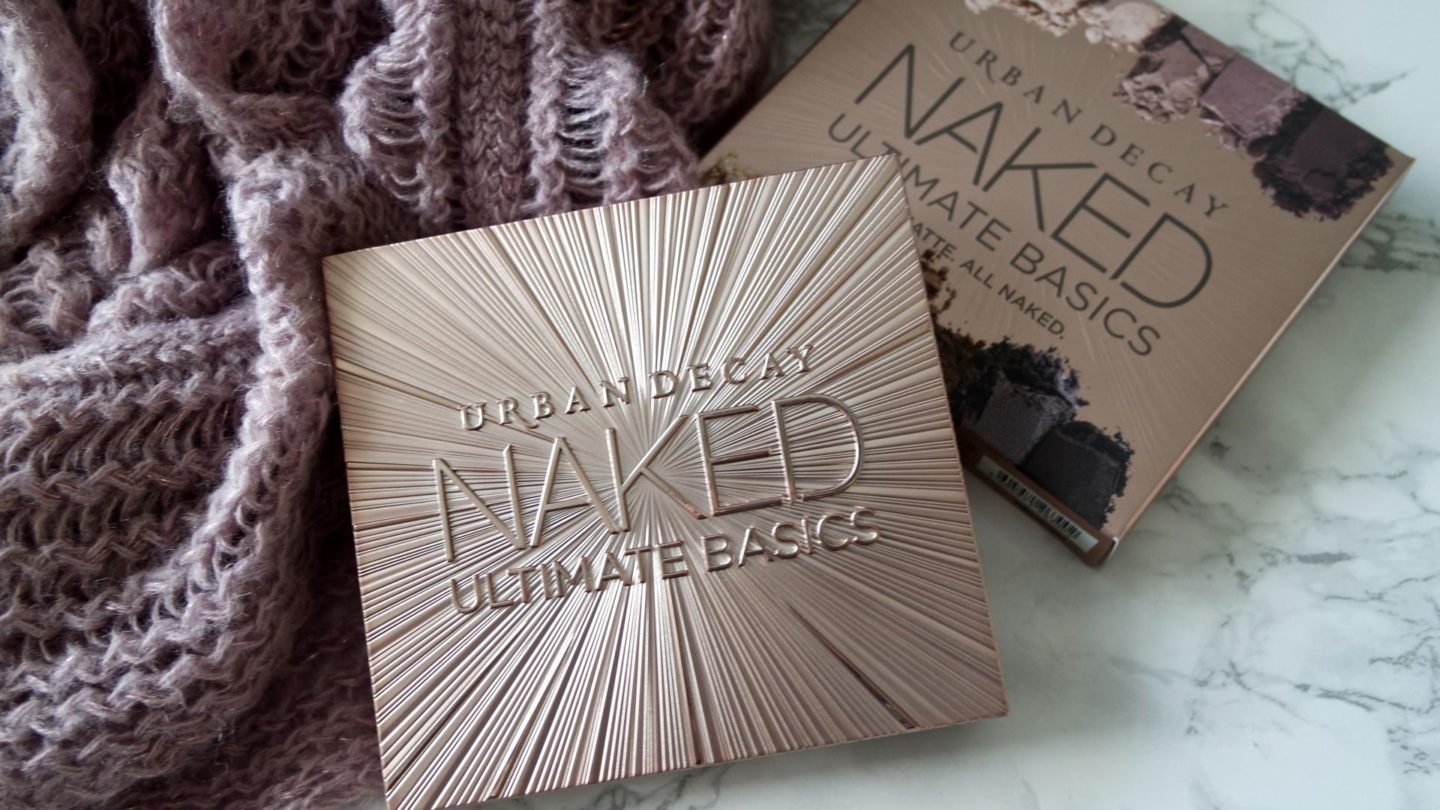 Although I originally didn't see myself as a purchasing this matte palette, I'm so glad I did. The large mirror makes it ideal for traveling, the brush is ideal for on the go and the quality is fantastic. It really does live up to its name as the ultimate basics palette..
Have you tried Urban Decay's Naked Ultimate Basics palette yet? If not, what's your favourite item from the Naked range?
Find me on;
Bloglovin' | Twitter | Instagram