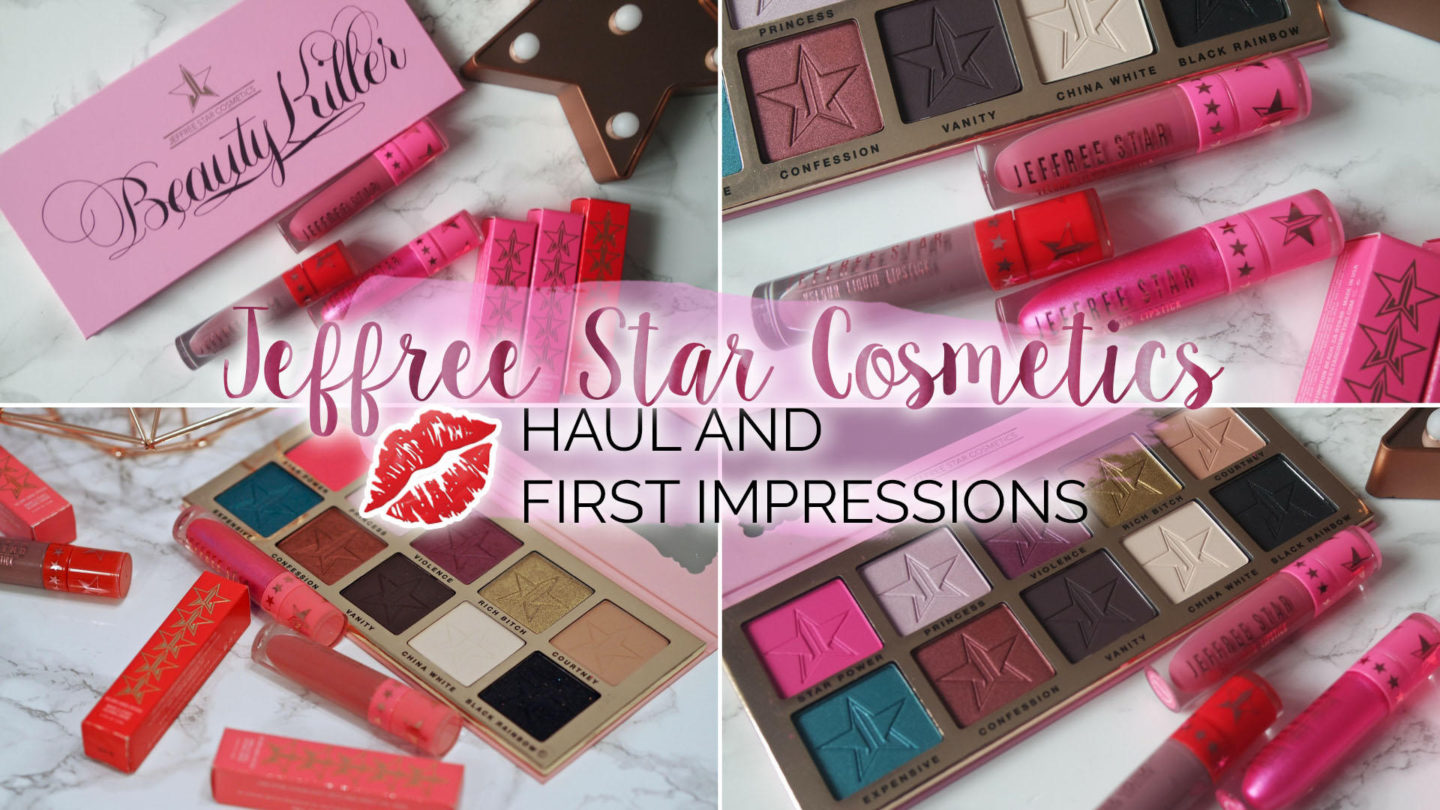 If you can't treat yourself on your birthday, when can you? (Or in my case, if you can't treat yourself a week before so it arrives and you can try it out on you birthday..) Anyhow, this was my logic when I accidentally ended up buying myself a few Jeffree Star goodies from Beauty Bay. With the drama surrounding both Jeffree and his products, I'd held off buying for quite some time. But after hearing so many great things (and spotting Beauty Bay had 30% off some lines) I decided to bite the bullet and try it for myself.
Since this was my first time using anything by the, albeit slightly controversial, brand I thought I'd write about my first impressions.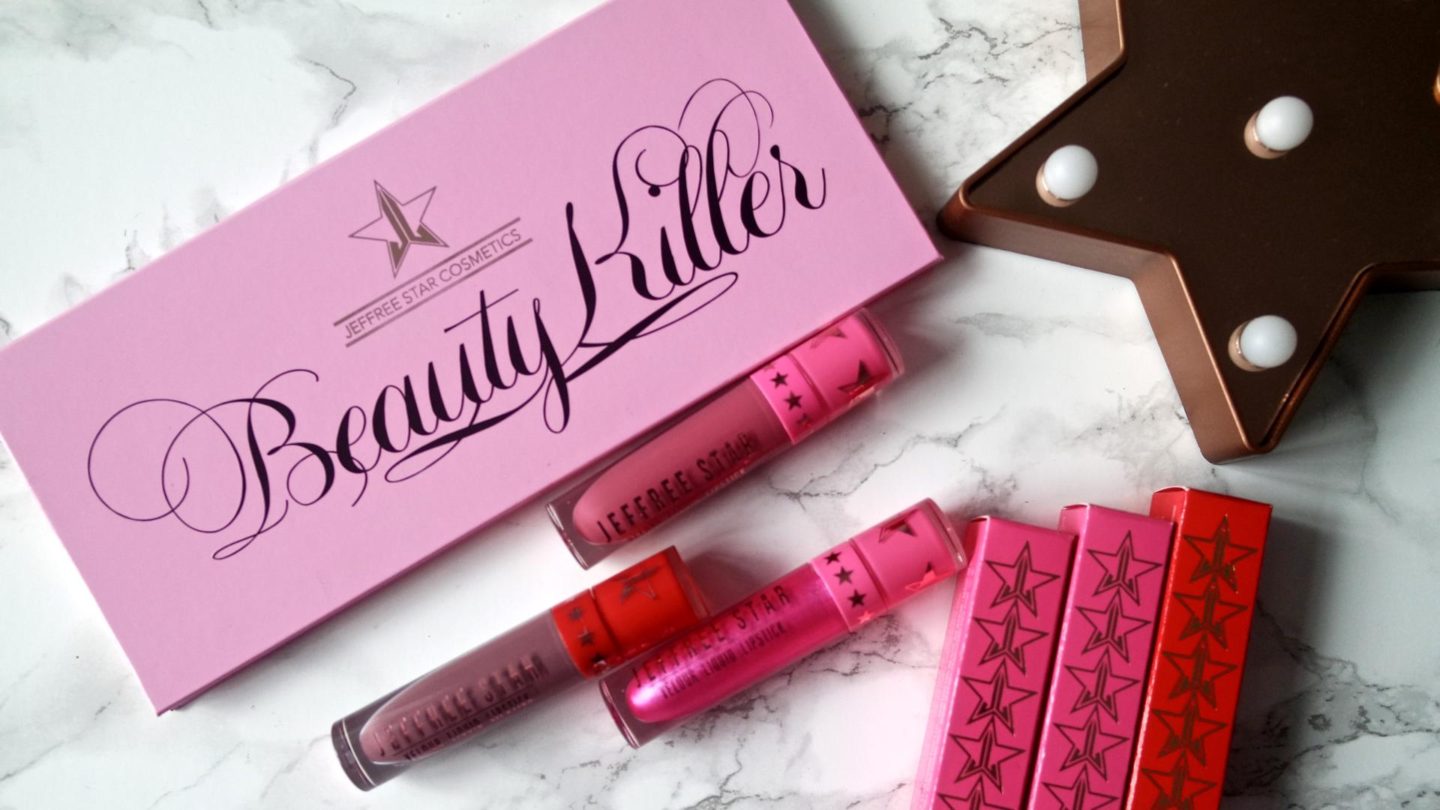 Jeffree Star Cosmetics – Haul & First Impressions
I picked up three of the liquid to matte "velour liquid" lipsticks and, as it was on sale, the Beauty Killer eye shadow palette. Well, I mean, the palette was 30% off bringing it down from a pricey £40 to a more reasonable £28. And well, I can't resist a bargain!
Surprisingly, or maybe not so due to some items being sale stock, it arrived in two separate deliveries. Two of the lipsticks arrived next day, while the palette and another lipstick arrived three days after. It did confuse me a little, but after emailing Beauty Bay staff I found I had nothing to worry about and my order was on their way. That aside, here's some mini reviews (& of course, swatches) of my haul.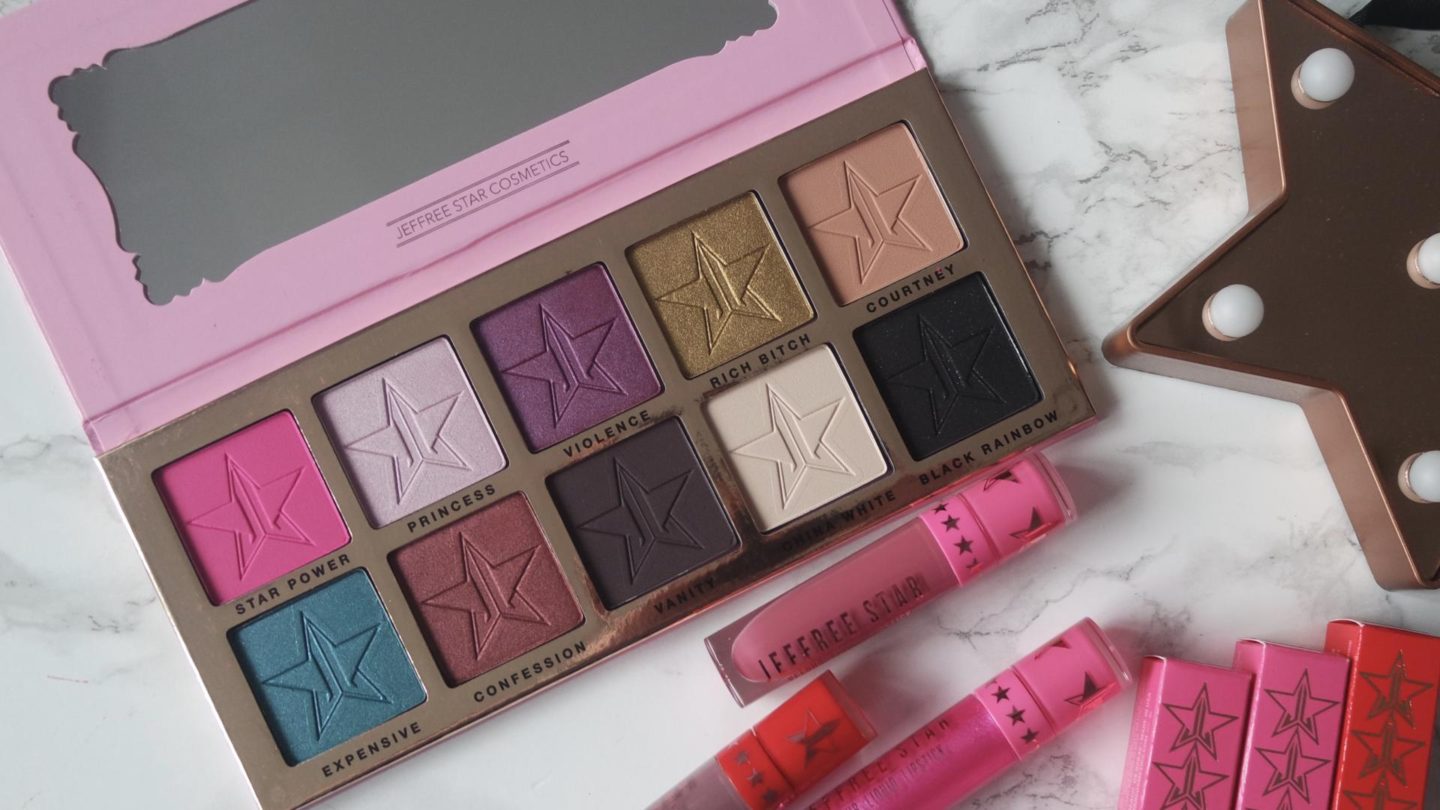 Jeffree Star Beauty Killer Palette
I'll be completely honest here, this was a completely spur of the moment buy. I normally go for more neutral eye shadow palettes (or ones featuring red, pink and gold tones like my much loved Huda Beauty Rose Gold Palette). So I really did wonder if I'd get much use out of shades such as "Expensive". However, I've found the colours surprisingly easy to work with for both day and night. My two favourites to use so far are Rich Bitch and Confession. Mostly as I don't have anything like them in my collection!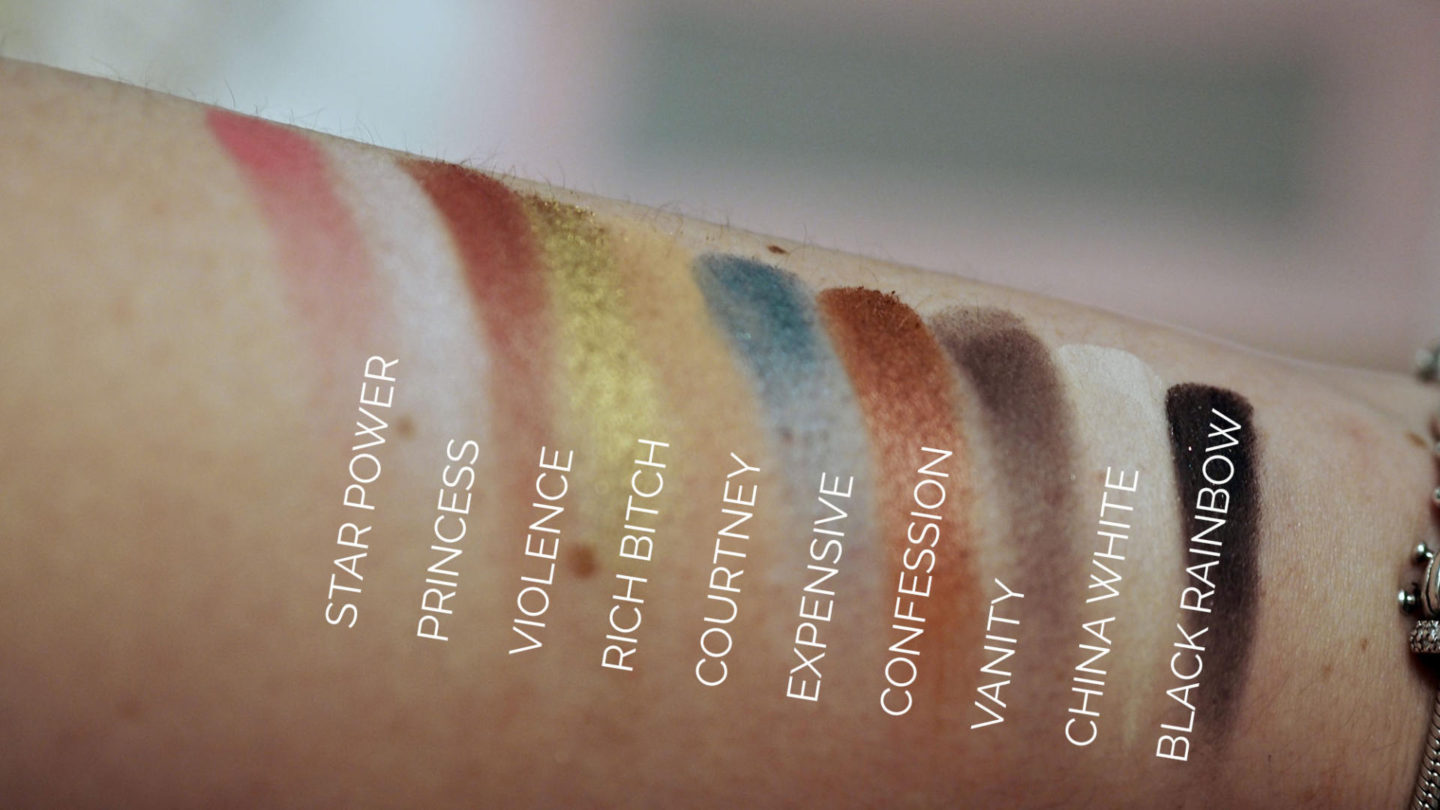 These are all single finger swatches without any primer. With being such a bold palette, I was pleased to see how build-able the formula was. After all, there's always a risk of getting a little heavy handed. I applied these with a fluffy brush from Crown Brush and it blended like a dream.
As my first experience with Jeffree's eye shadows, will I be picking up his newest launch Androgyny? As it's currently retailing at £40 and I'm still getting to grips with Beauty Killer, not just yet. (If Beauty Bay has another sale though, that's another story!). Although let's be honest here, I'll likely cave and treat myself at some point.
However, as I've tried out Princess as a highlighter and fell in love; my next buy could well be one of his highlighters!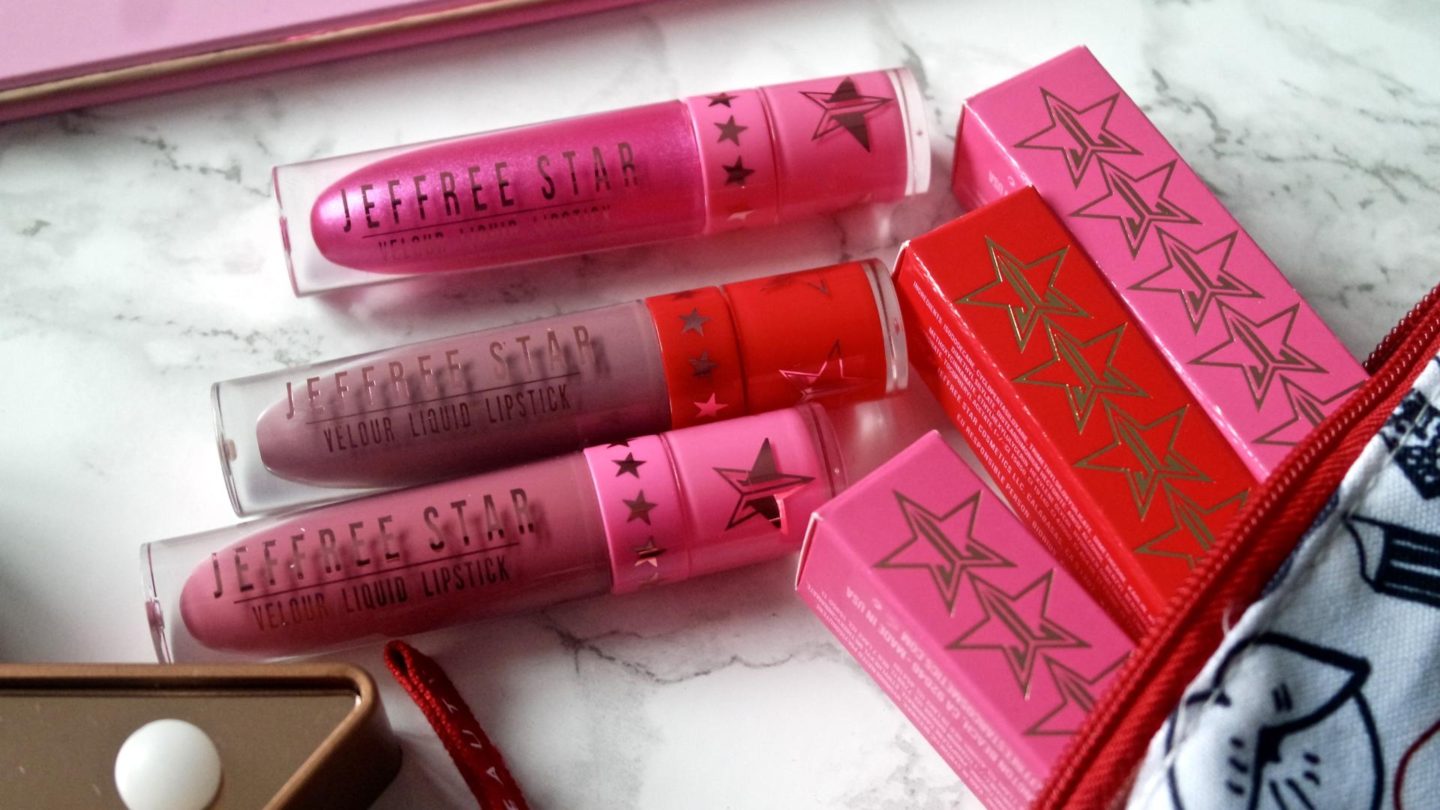 Jeffree Star Velour Liquid Lipstick
I ended up buying three of the Velour Liquid Lipsticks. Although there were loads of gorgeous colours, I settled on Doll Parts which is a cool toned pink, Dreamhouse which is a metallic Barbie pink (what can I say, I really love pink…), and Sagittarius which is a nude mauve which happened to be in the 30% off sale!
I loved the formula of the lipsticks so much I've since picked up two more. So rather than swatching the three here, I'm doing a whole post on my collection soon! Anyway, on to what I picked up;
Firstly, the metallic formula of Dreamhouse is the best metallic formula I've ever tried. Not only is the pink base colour long lasting, the metallic glittery finish does not budge. Result. Not only is this formula gorgeous, much like Doll Parts and Sagittarius it's super comfortable. With how long it lasts, you'd expect it to be far more drying. My only gripe with the lipsticks I picked up? Although they all perform beautifully throughout the day when applying Sagittarius has a little bit of an off putting scent. Maybe as it's a limited edition line? Who knows. It certainly hasn't put me off picking up something from the upcoming collab with Manny MUA..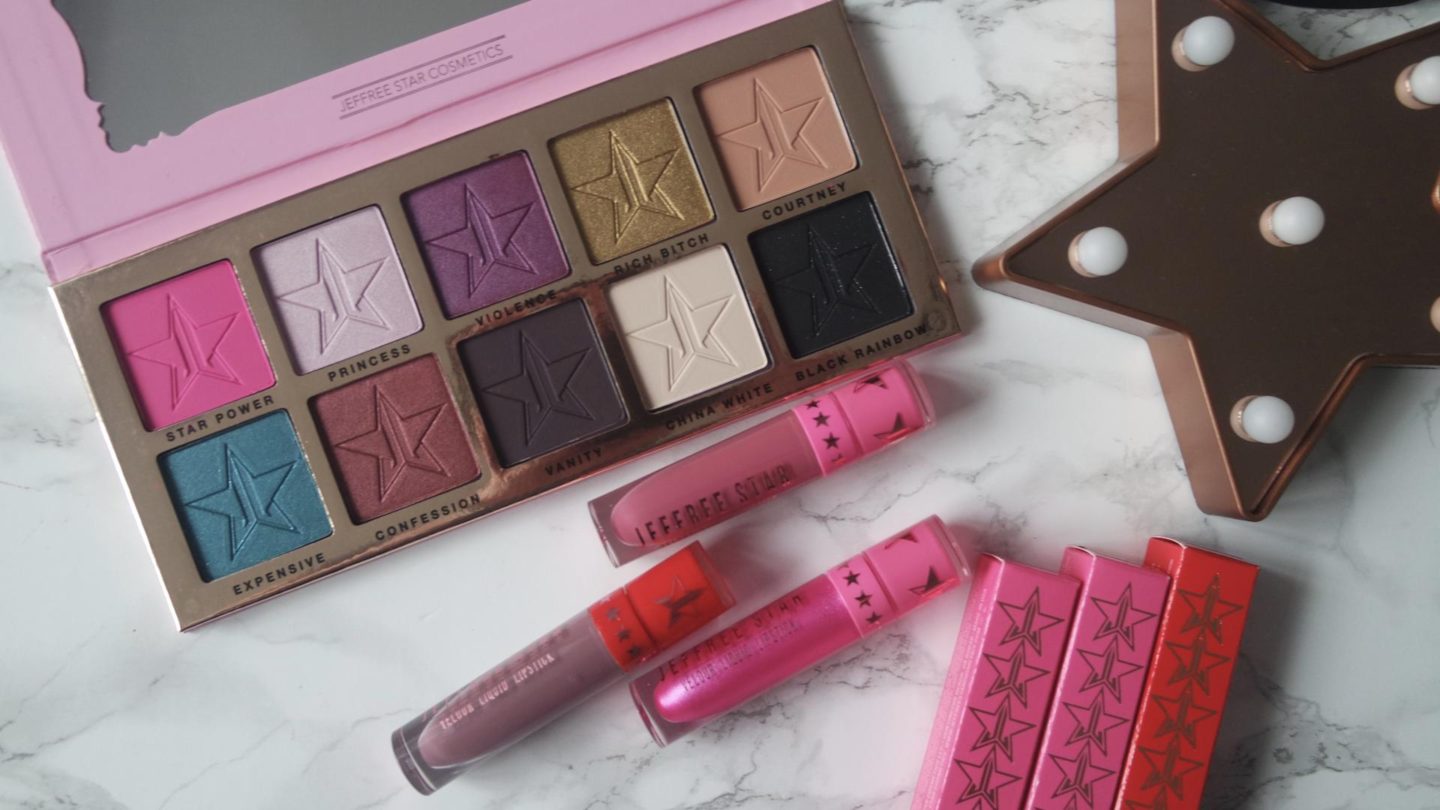 Have you tried anything from Jeffree Star Cosmetics before? What did you think?
Find me on;
Bloglovin' | Twitter | Instagram