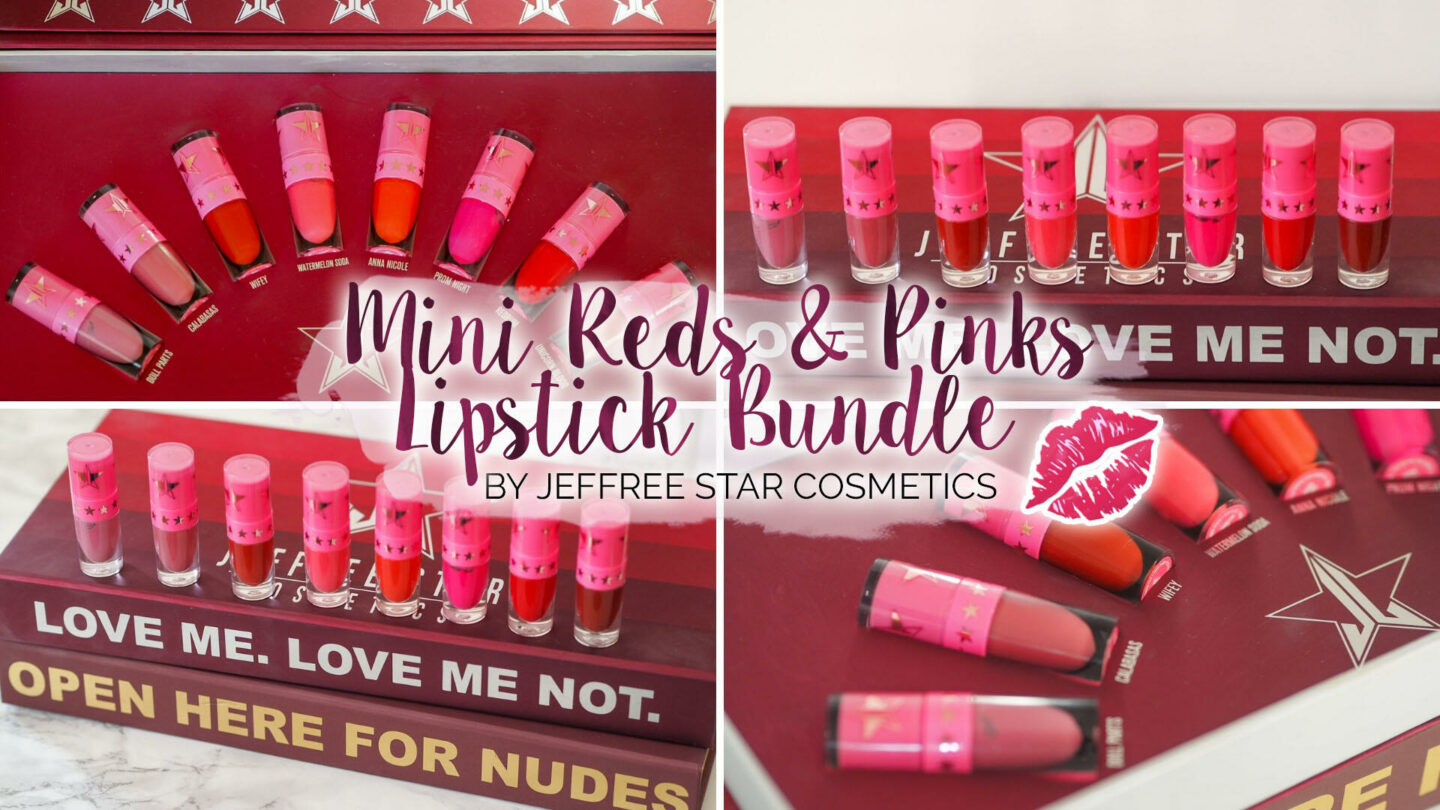 When I sat down to write this, I realised that gosh, it's been a hot minute since I've written a beauty review. Why is that, well I've been trying to not spend money on makeup and shopping my stash to the point I realised I probably don't need to buy another palette unless it's something truly unique and I probably have enough nude eyeshadows to last me for the rest of my days. But, one purchase I made back in October and I'm super chuffed with I thought I'd share. Namely, the Jeffree Star Cosmetics Mini Reds & Pinks Lipstick Bundle. Containing eight of their best selling red and pinks in mini form, here are my thoughts and of course, swatches!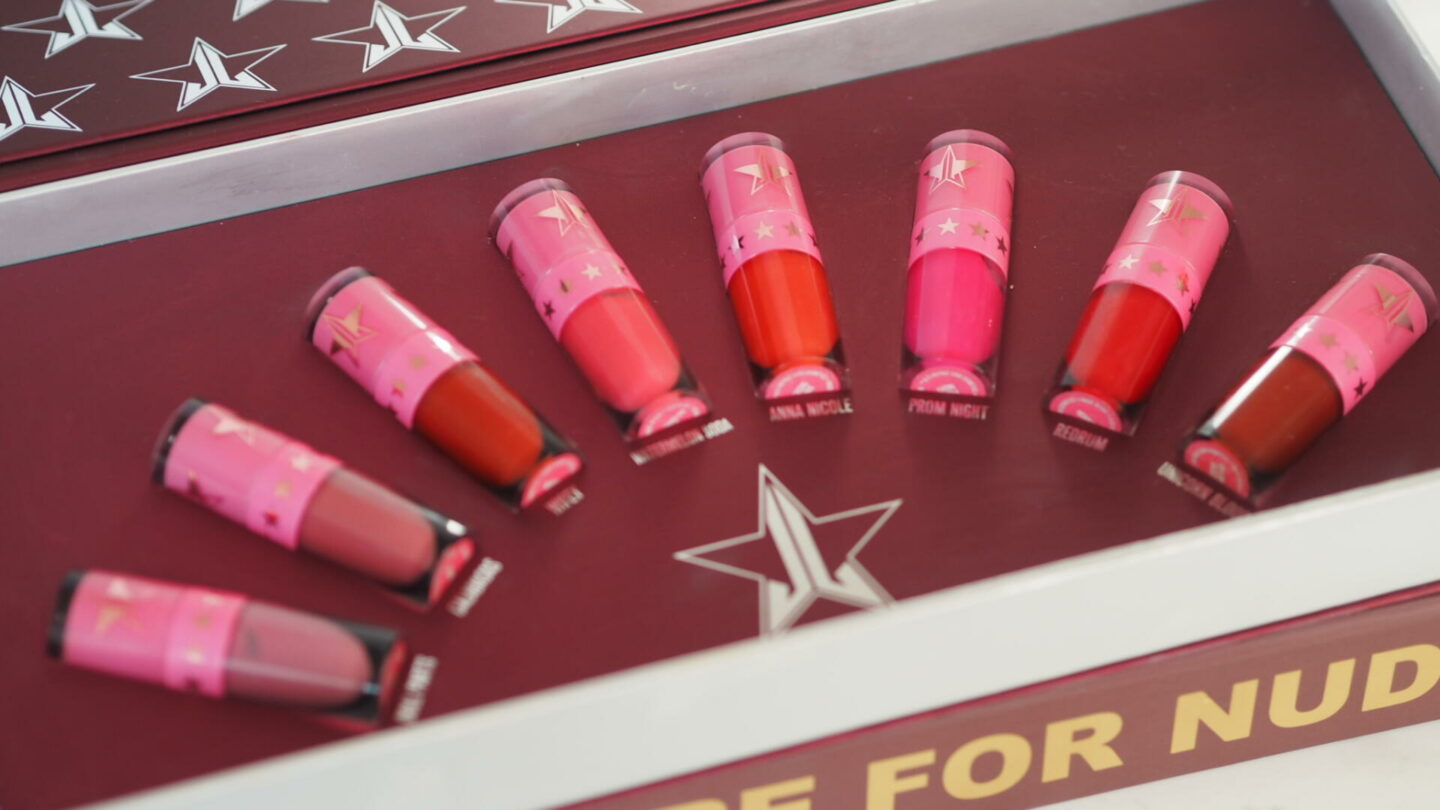 Jeffree Star Cosmetics Mini Reds & Pinks Lipstick Bundle
Let's start with the main reason I ended up buying this bundle, is it, or is it not the cutest thing you've seen?! I am a sucker for mini products and so I just couldn't resist. The bundle comes packaged in a red gradient matte box with a magnetic close and the embossed "Love Me. Love Me Not" on the side. Although it's cardboard it feels luxurious to the touch and, well, she's display ready. (& mine currently lives in my windowsill right next to my makeup brushes…).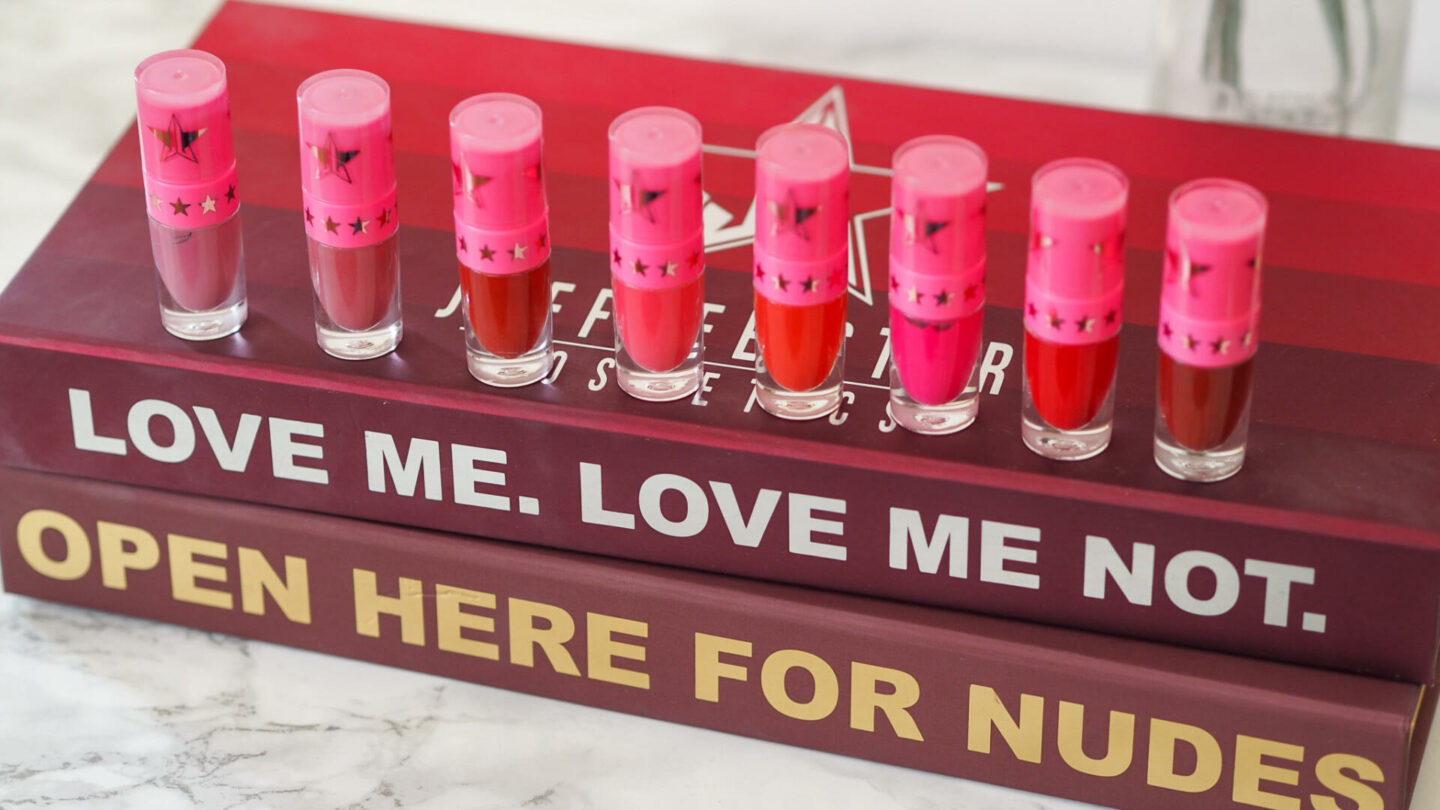 What's Inside The Bundle?
Inside the box you'll find the following eight shades;
Doll Parts. A creamy hot pink. Which was actually not only the first lipstick I purchased from Jeffree Star Cosmetics but the first I've run out of and re-purchased.
Calabasas. A matte rosy red. Similar to Doll Parts but with a little more punch.
Wifey. A dark brick red. I'd actually took this in and out my Beauty Bay basket more times than I'd like to admit, I absolutely love this colour. I'd go as far to say it's a totally universally flattering red.
Watermelon Soda. A rich salmon toned coral. And it actually, if it's not my mind playing tricks on me has a subtle watermelon scent too!
Anna Nicole. A vibrant red with orange undertones. One that, much like Wifey, I'd been adding in and out my basket. I'm a huge fan of orange tones, particularly in reds so this is one I'm considering buying in full size at some point soon.
Prom Night. An intense fuchsia. I mean, and when they say intense they mean it. This pink is bold and I'm so glad to have it in my collection.
Redrum. A blue toned red. Another one that I'd owned in full-sized previously, but I didn't have all that much time for. Why? Well, I'd bought it from a friend and the formula just seemed a bit off compared to the normal. In mini, I love it. So who knows, maybe the full sized I'd got wasn't legit?
Unicorn Blood. A deep vampy red. So, confession time. It was this lipstick that sparked me buying the entire bundle. I'd been at the Can't Relate tour and mentioned having my eye on Unicorn Blood but wanting to swatch it first. So, when the girls I was with mentioned the mini bundle and I saw how cute it was… Well, not only is the rest history, but I'm also so in love with this shade I bought it in full too!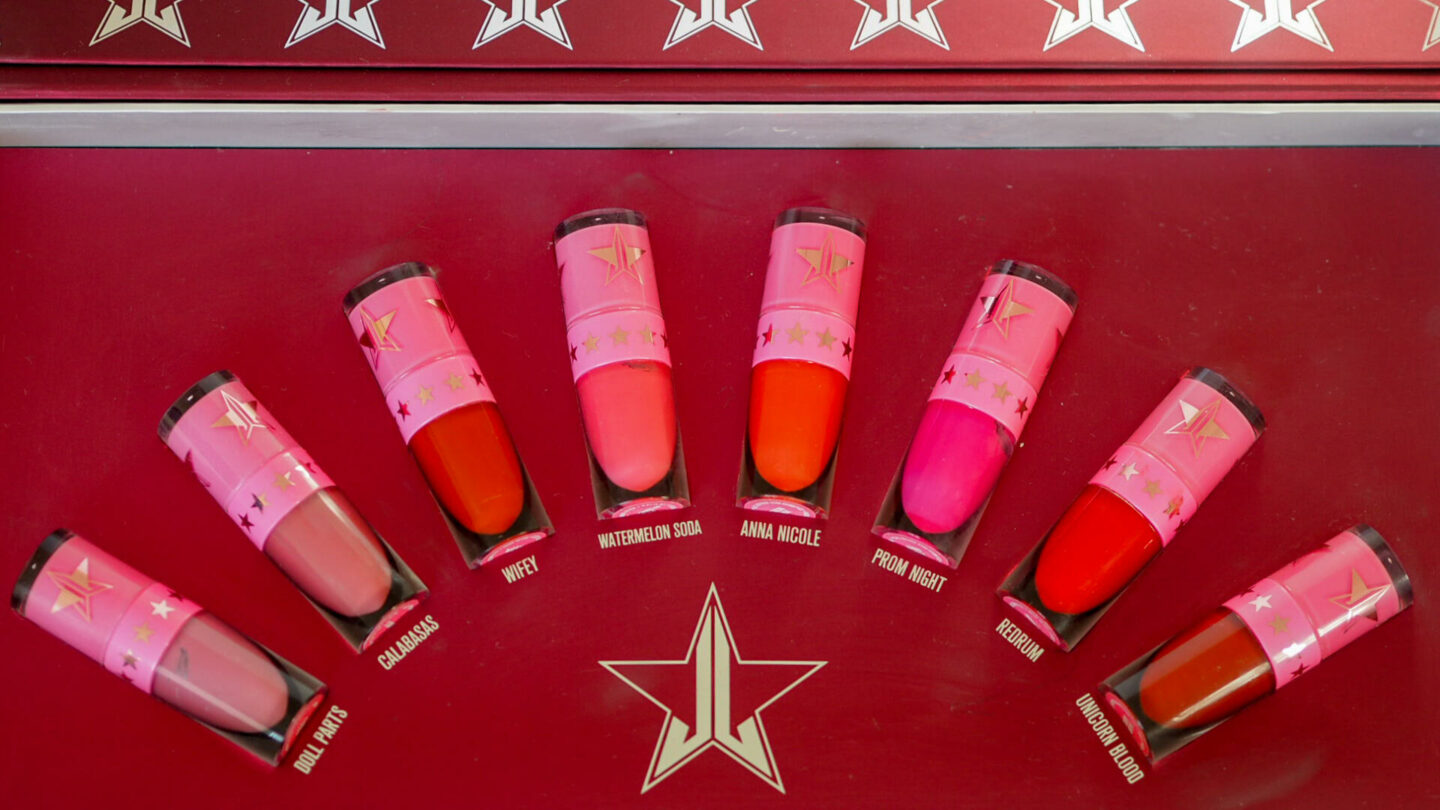 Swatches & Thoughts
I'm honestly really chuffed at this purchase, so much so that the keen-eyed people looking at this might have spotted I also ended up picking up the nude bundle too the month after. If you're new to trying Jeffree Star Cosmetic's liquid lips, a little indecisive over bolder shades (like me!) or just want more of a selection of colours for your money then this is right up your street. For the cost of just short of 3 lipsticks, you get 8 minis. Which, in my mind is great value for your money. As you can see from the swatches below you get a great selection of the brands popular shades. And these are the normal wonderful, pigmented quality product you can come to expect from Jeffree Star Cosmetics. Next on my list? Well, the Equality bundle is basically winking at me…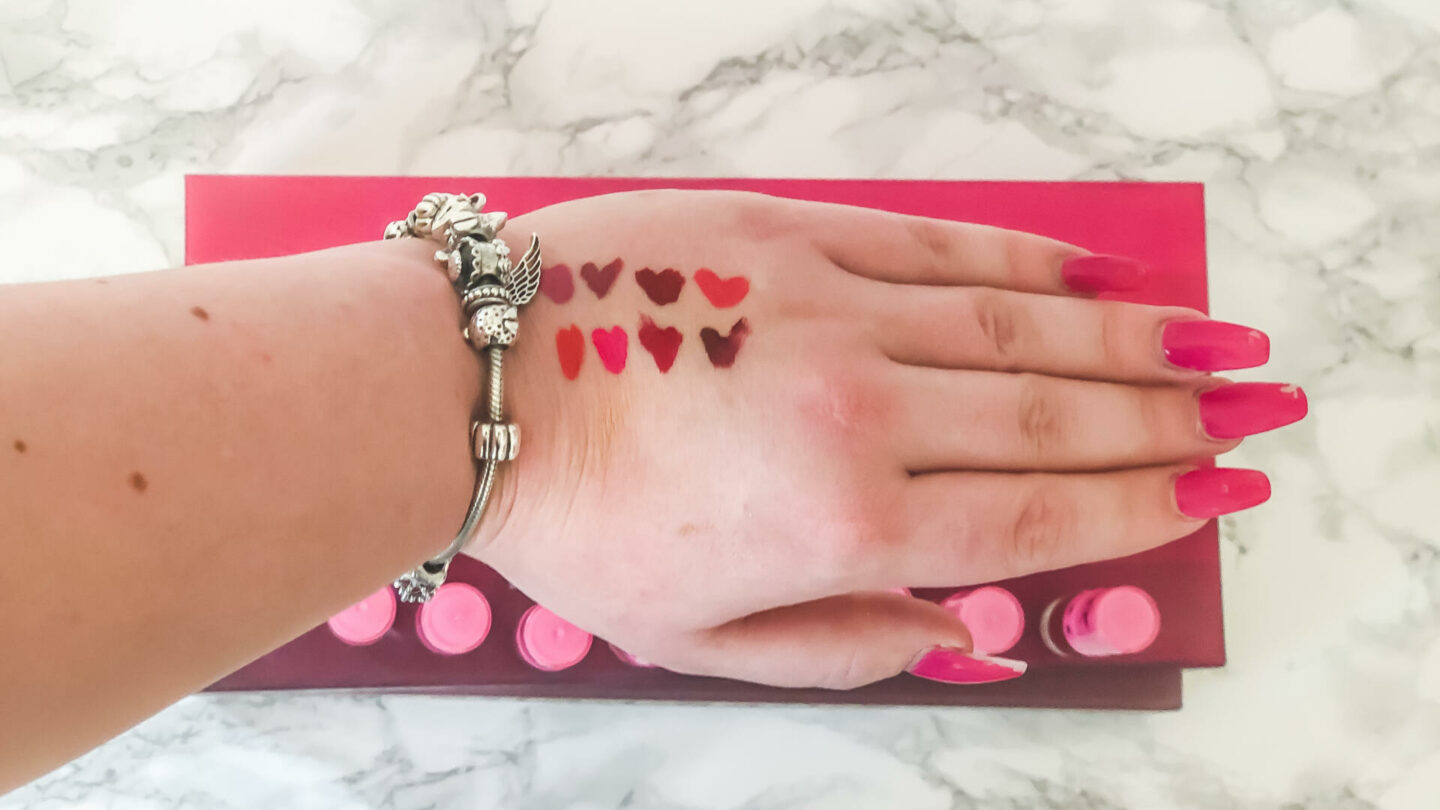 Have you tried any of the Jeffree Star Bundles? What did you think?
Find me on;
Bloglovin' | Twitter | Instagram