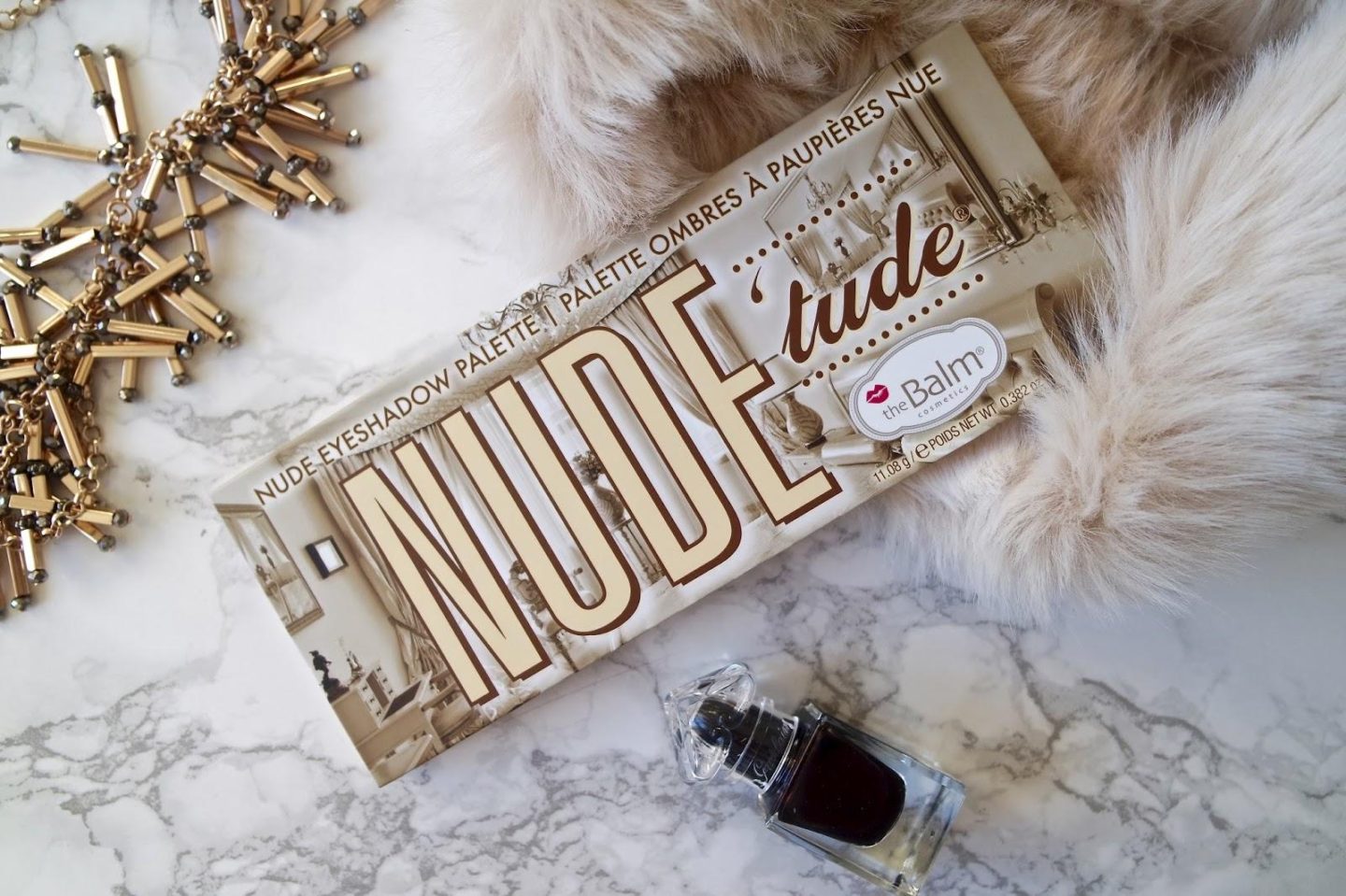 Despite having heard some fantastic things about theBalm's products, until a few weeks ago I hadn't had a chance to properly try any. I'd occasionally seen palettes and sets in TKMaxx and got rather excited only to find when I opened the box it would either be covered in finger marks or broken, devastating. I'd narrowly missed having a Nude'tude palette through my mailbox when I cancelled my Cohorted subscription the month before and was seconds away from a discounted Mary-Lou Manizer in a Look Fantastic flash sale; I thought unless my local Superdrug stocked them I wouldn't be getting my paws on any of theBalm's cult products I'd been lusting over any time soon. So, when a week or so ago I was lucky enough to be invited to celebrate HQ Hair's 17th birthday at the gorgeous Park Plaza hotel along with some of my favourite bloggers I thought my Friday couldn't get much better, but more on that later – until I peaked in the goodie bag and saw theBalm's Nude'tude, it was a serious heart eye emoji moment.

Like most of theBalm's products, the best way to describe Nude'tude is fun. This lightweight cardboard palette comes in a protective sleeve of the same retro design, nice for keeping it from getting dog eared, but don't let the material fool you this little baby is more sturdy than you'd think. With a play on the palettes name, inside the 12 mostly nude shades cover 6 naked pin-up designs along side a large mirror and small double ended brush. When I swatched it, I thought the colours looked familiar – and while browsing Debenhams beauty department over lunch it hit me that it's pretty similar to Urban Decay's Naked 2 palette I've been coveting, all be it with more matte finishes and slightly more colour variation.

Swatches
Top row are swatched with primer and bottom row without. Please excuse the quality of these, I got a little heavy handed with the swatch sizes and ran out of room..
Left to right: Sassy, Snobby, Stubborn, Stand-Offish, Selfish, Sultry, Sophisticated, Seductive, Sexy, Silly, Serious, Sleek.
I know the eyeshadows in this attracted a little controversy when it comes to names, but let me say the quality is anything but scandalous. They're blendable, buildable and feel smooth and soft to the touch. My personal favourites are Stand-Offish and Sexy, but with such a great range this really is a perfect day to night palette. Although there are a lot of nude palettes out there, in my opinion this is one well worth adding to your collection.


Nude'tude is available for £26.50 on HQ Hair's website along with a range of other theBalm products.
Have you tried Nude'tude yet? If not what's your favourite TheBalm product?
Find me on;
Bloglovin' | Twitter | Instagram