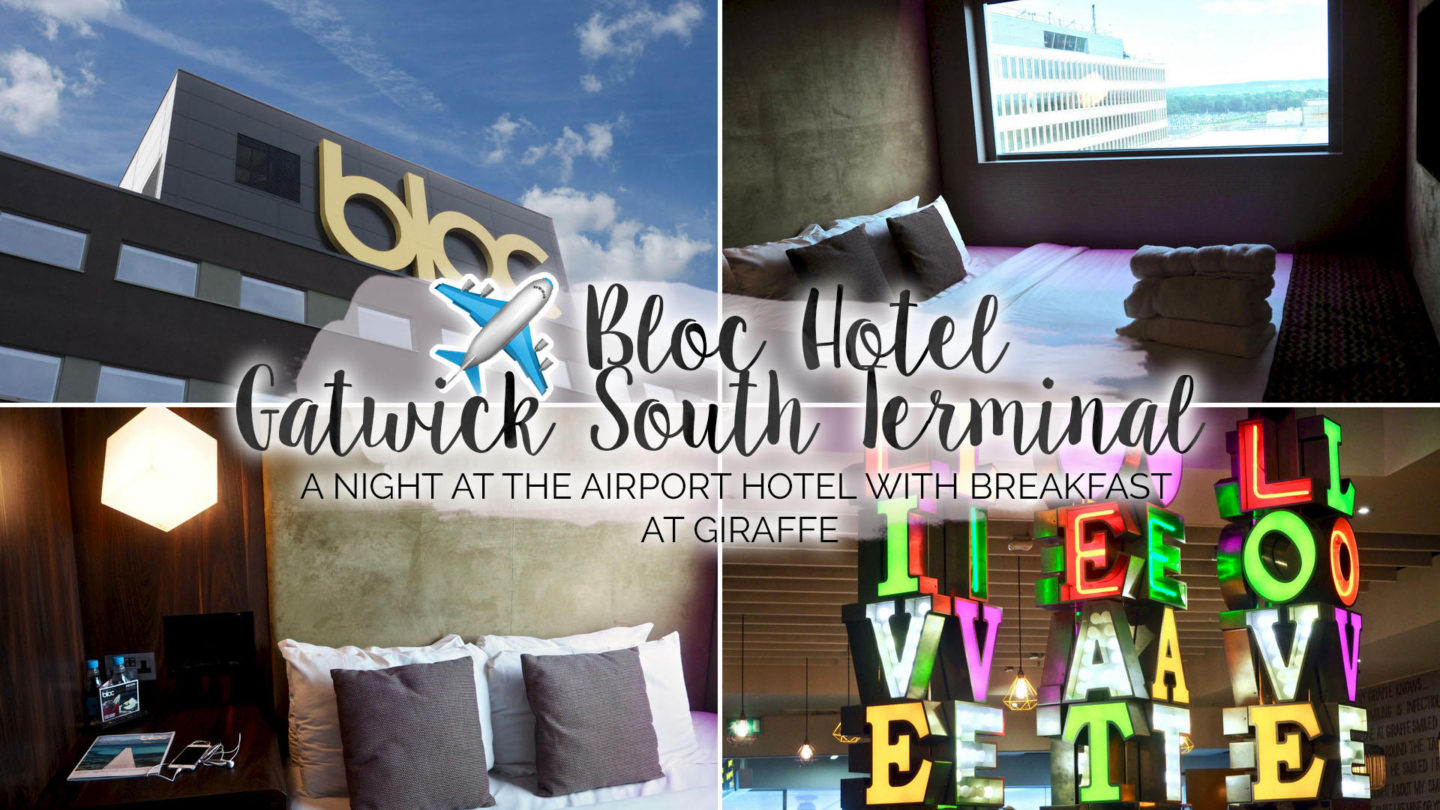 A few weeks back, I spent a fantastic evening at World Duty Free's newly renovated Gatwick North Terminal store. (You can read more about what we got up to and what I picked up here.) With it being a late finish, they were kind enough to put us up for the night in the BLOC Hotel located in Gatwick South Terminal. Since I arrived a little bit before my friend Leah who was also attending and I took a few photos of the room and share with you lovely lot my first ever hotel review post…
A Night At Bloc Hotel, Gatwick South Terminal
If you're flying from Gatwick (especially from South Terminal) you could not ask for a better location that BLOC. You literally are a matter of steps away from the departure lounge. As someone who lives a good hours drive away, the idea of waking up and not having that typical pre-leaving rush sounds wonderful. Seriously, it can't just be me who no matter when their flight is there's always a mad dash around the house with some form of a checklist (mental or physical)?! "Have I packed all my makeup? What about my brushes? Oh, and my hairbrush, have I bought my hairbrush?! And toothbrush?" And, even if I've not only double checked but triple checked, I still spend most of the journey to the airport worrying I'll have forgotten something silly. Or worse, something important. With staying at BLOC you've got time to check your luggage, pick up anything you may have forgotten and go to sleep (on the very comfy bed!) worry-free.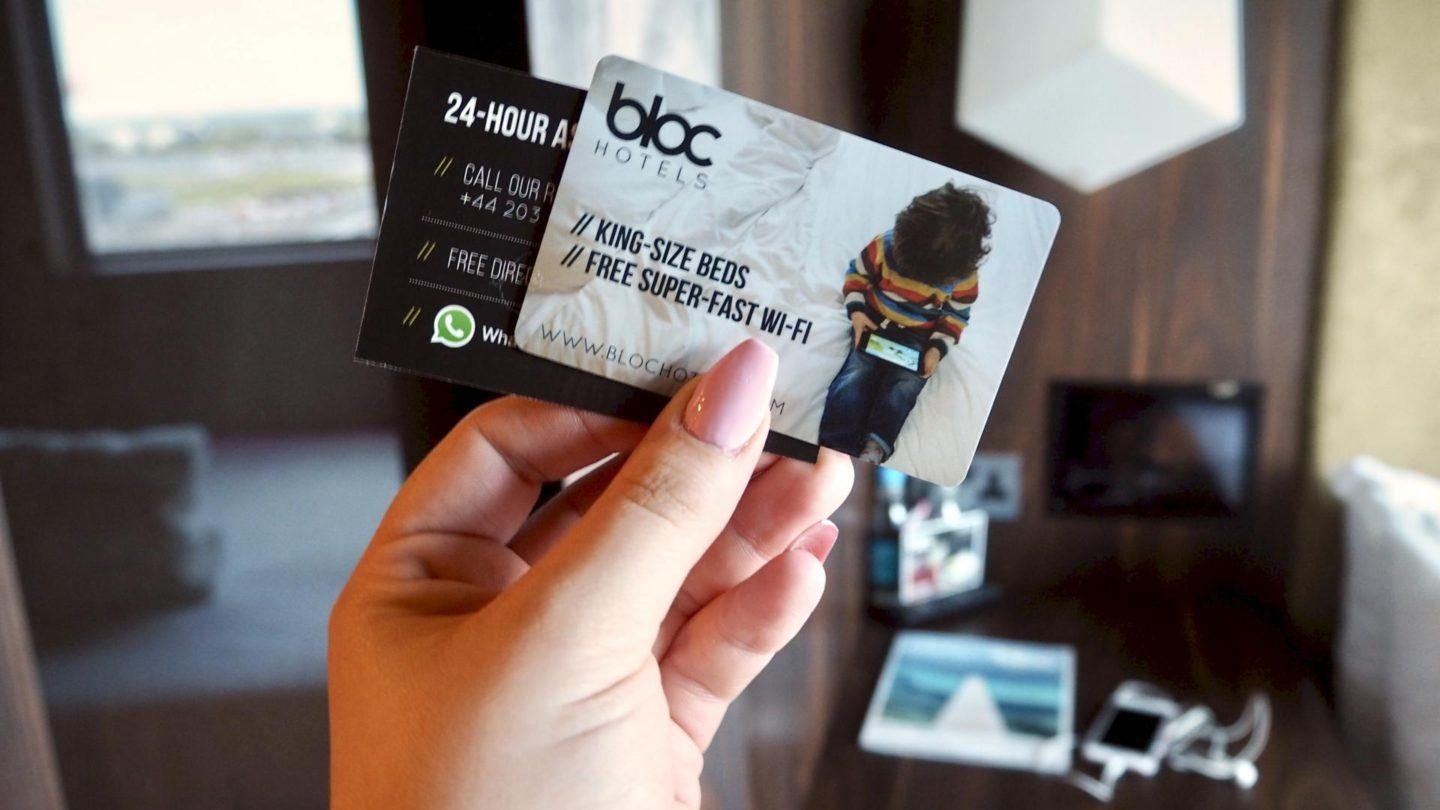 Check-In & The Room
After confirming my identity at the check-in desk, I was handed two cards. One being the room key and the other being a list of 24-hour contacts including a way to WhatsApp the staff. Something that I thought was a lovely touch. And, well, it also saves them having to provide a phone in the room. (Which, let's be honest, the only time you really need that is if there's room service!). The room itself is modern and compact, while the different room brackets vary most comprise of a wet room bathroom, a double bed, large HD LED tv and tablet-based room control. I particularly liked the cubic light fittings and the use of dark wood and softer browns.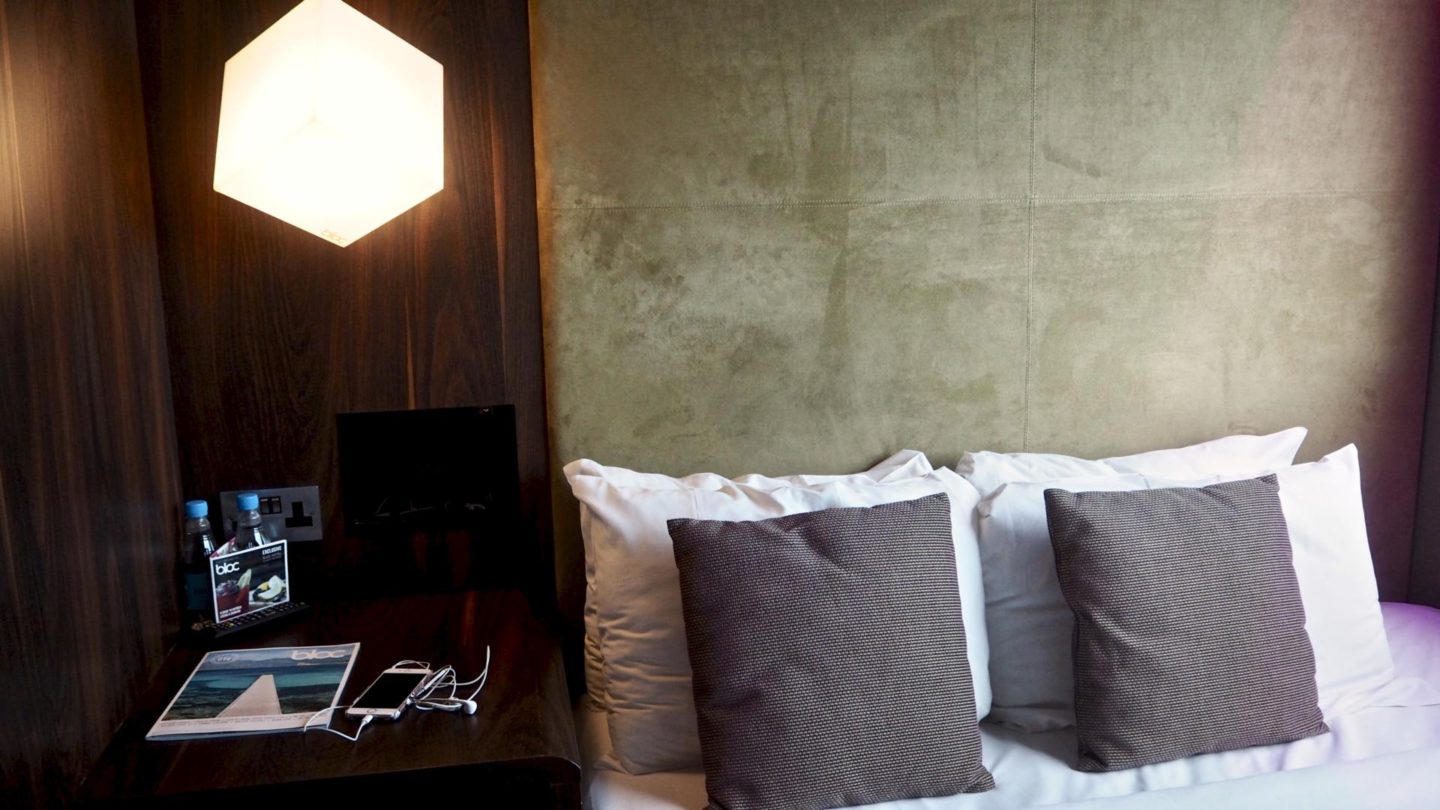 The bed was so comfy I could have happily stayed in there all day, but alas, I had to get up and get a shower. And, check out and grab a bit of breakfast of course. But before I stop talking about the room I must tell you guys about what was quite possibly my favourite part. If you look in the photo below you'll see the large window that faced out onto the runway. It was completely soundproofed and, you could sit and watch the planes take off and land, all while snug in your bed. Say what you want about it, but it was completely mesmerizing for me!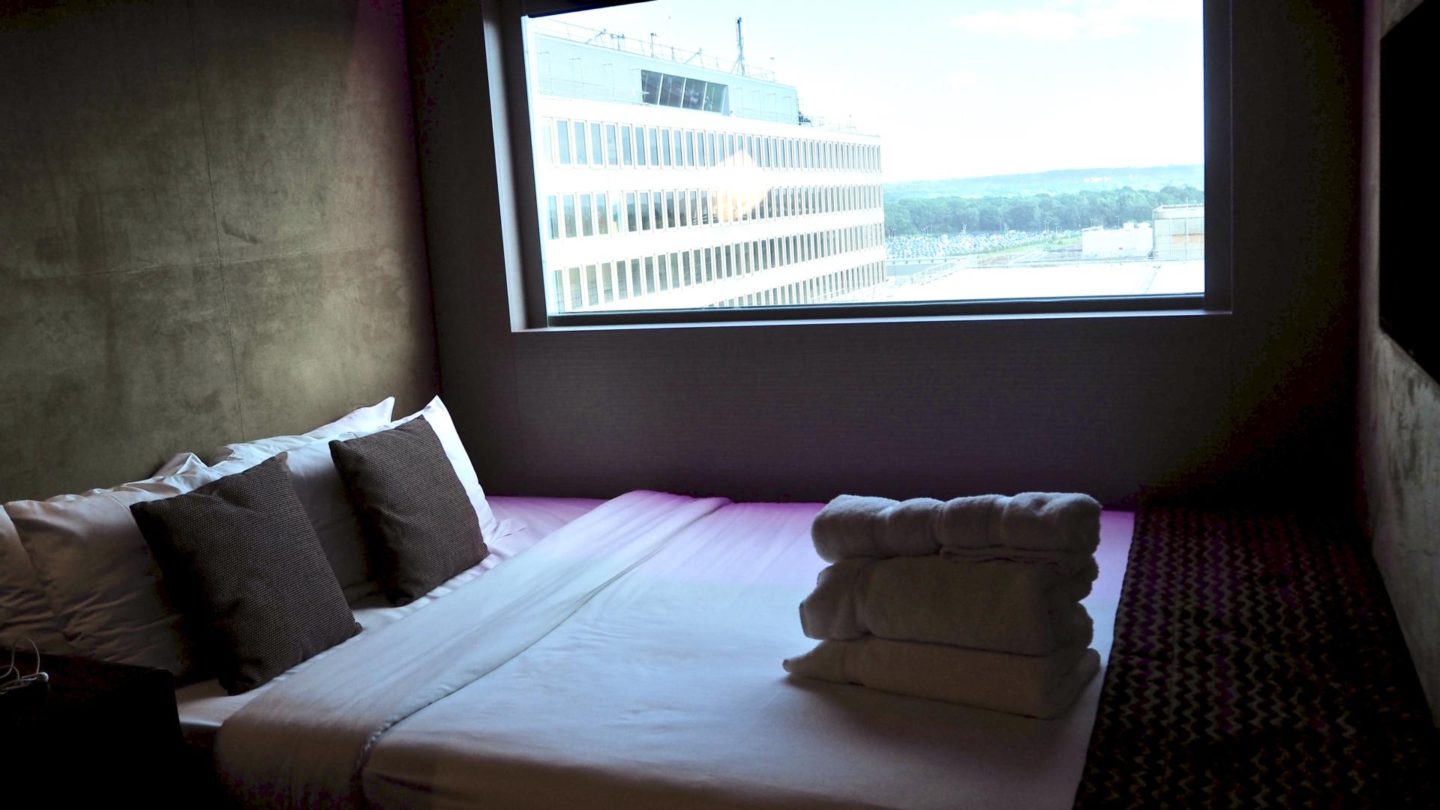 A Chilled Breakfast
BLOC Gatwick offers two breakfast options which are ideal for whatever type of traveller or guest you are. For an additional £5.50, you can add their "to go" breakfast including options such as granola or a croissant with a hot drink. This can be used either before security with Joe's Coffee House or after security at Grain Store. Got a little more time for breakfast? For £10.50 you can have a more relaxed start with a selection of hot and cold sit down options from either Giraffe (pre-security) or at Grain Store after security. We were lucky enough (and had enough time to) go for a leisurely breakfast at Giraffe. The exclusive menu for BLOC hotel guests included lots of options including omelettes, pancakes and full cooked breakfast. I went for the latter and choice their Veggie Breakfast Plate Special. This included eggs (fried or scrambled), avocado, mushrooms, roasted tomato, baked beans and home fries. It was really tasty and properly set me up for the day ahead.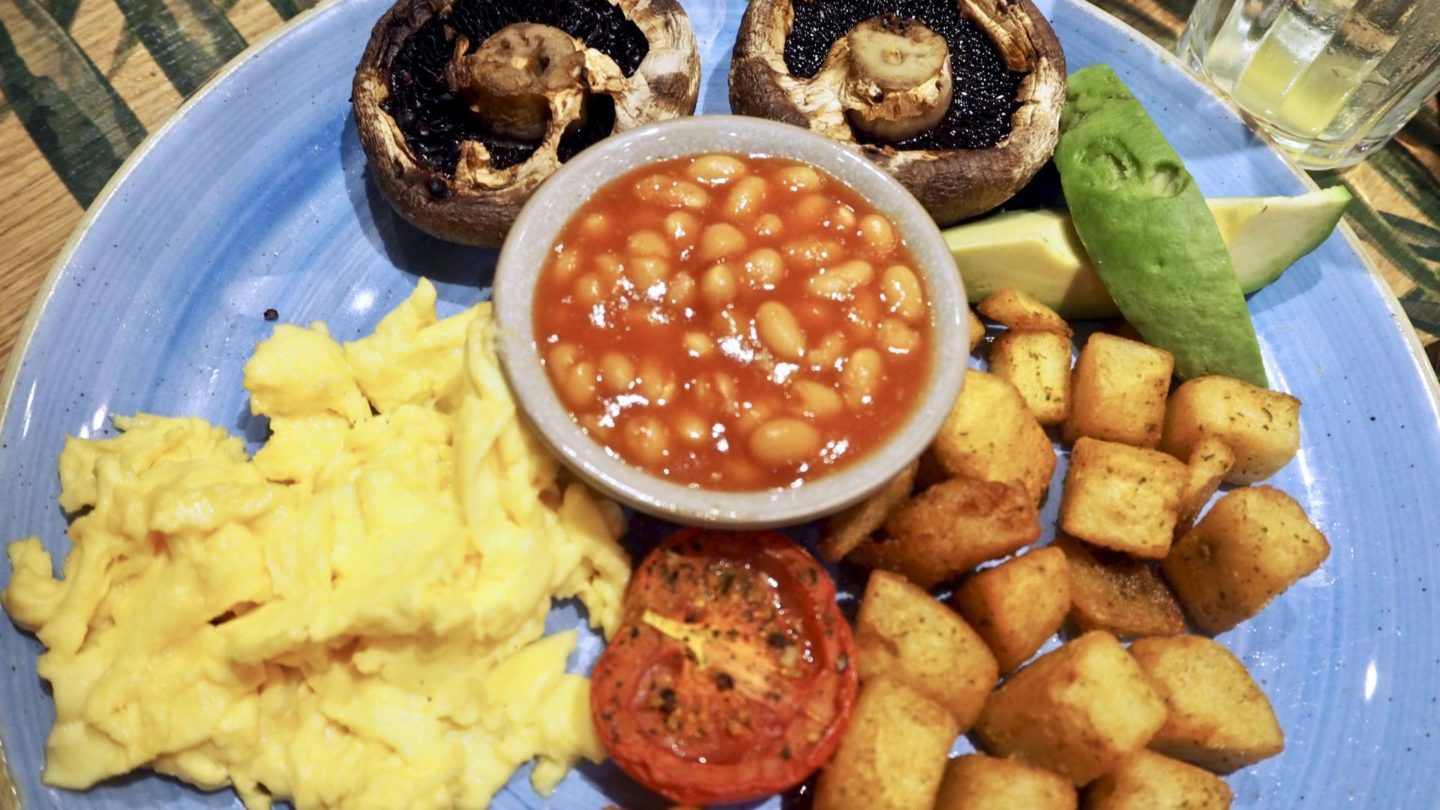 BLOC offer accommodation to suit all sorts of travellers, from double rooms to suites, to bunk beds and have sites at both Gatwick and Birmingham Airports. Something I think it great is their cancellation policy. You can pay a higher price and, terms and conditions pending, cancel for a free refund. Or, pay slightly less with no cancellation. Perfect for if you're not sure if your flight is going ahead or not.
I loved my trip to BLOC Hotel at Gatwick South Terminal and, if I have an early flight from Gatwick will certainly be looking to book a return trip!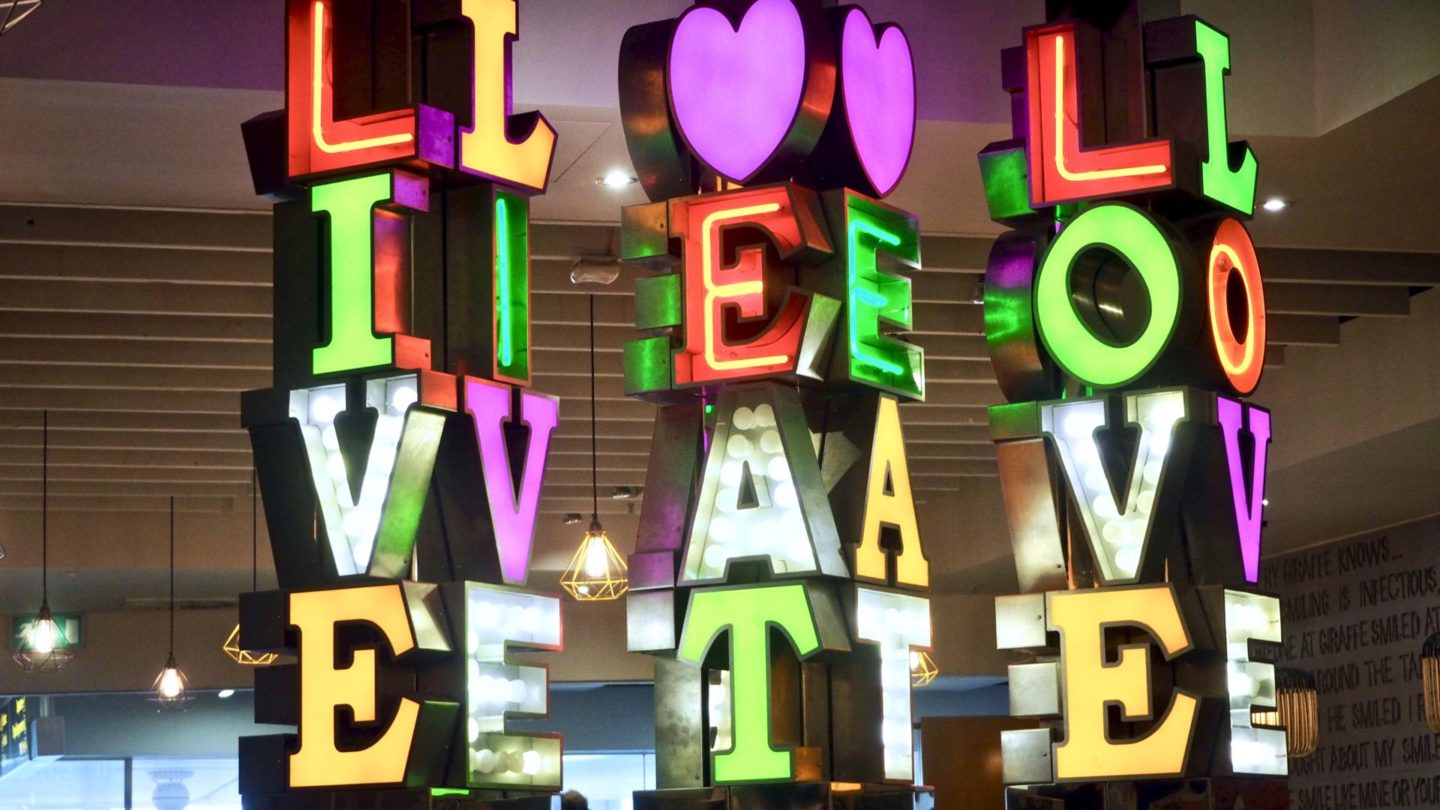 Have you stayed at either BLOC hotel before? What did you think?
Find me on;
Bloglovin' | Twitter | Instagram