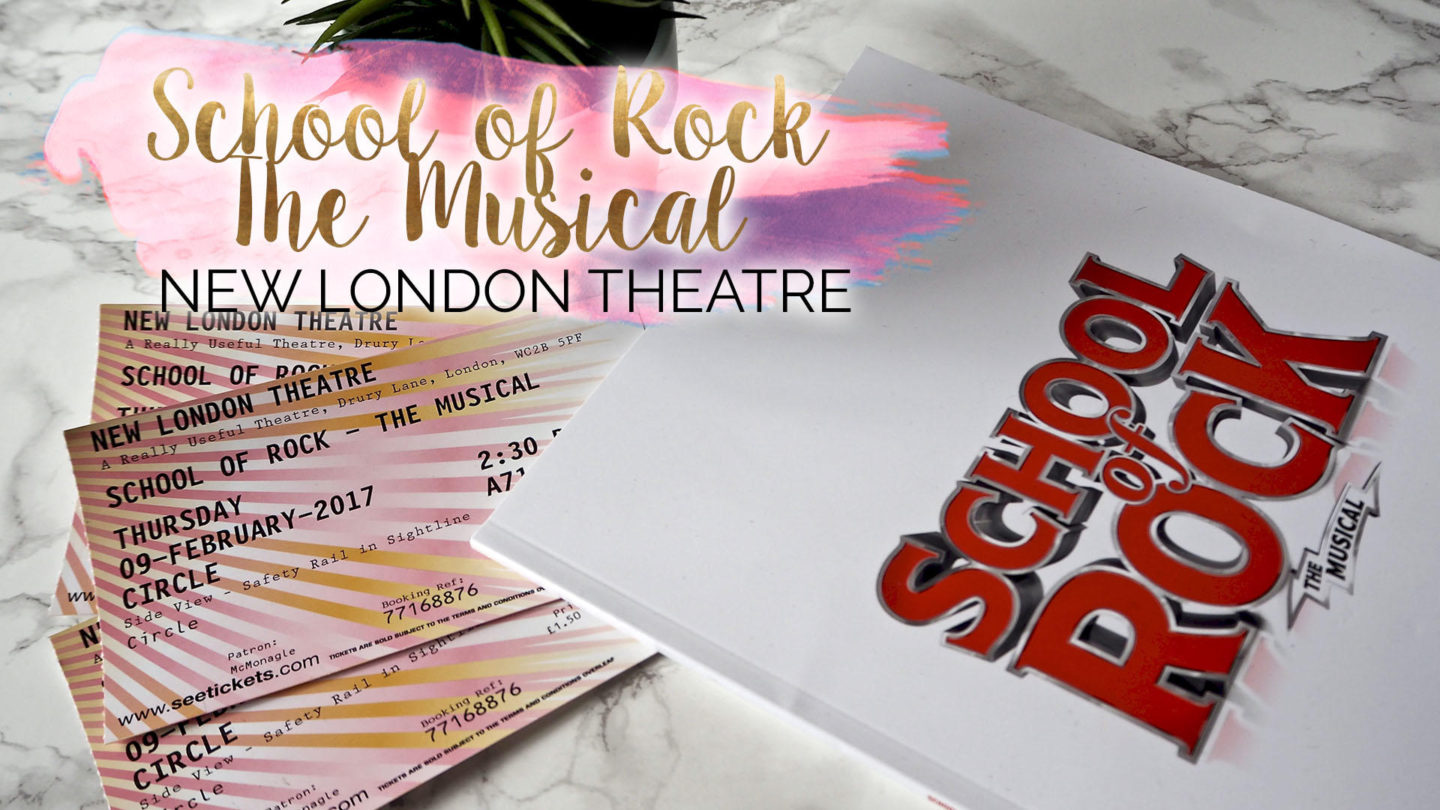 Earlier this month, I turned 26. So, as I'd booked the day off work I thought it would be the ideal opportunity to go to the theatre. After all, it was on my 2017 bucket list to see more shows than the year before! With this in mind, I booked tickets to see School Of Rock, The Musical for the 2.30pm showing. Since it was my first theatre trip in almost half a year, I thought I'd share my thoughts…
School Of Rock, The Musical – New London Theatre
As the name suggests, the musical is based on the 2013 hit film School Of Rock. If you've not seen the film before (I highly recommend it by the way!), it's musical comedy film starring Jack Black. The story centres around Dewey Finn a wannabe rockstar who, after being thrown out of his band, ends up teaching at a prestigious prep school. He forms a band with the class and encourages them to compete in the upcoming Battle Of The Bands in an attempt to beat his former band.
School of Rock opened in London on the 4 November 2016, so only a few months ago. I'll admit, while I love the film, when I saw it announced I didn't know if it would be up my street. I was worried that in the transition between the two some of the reasons I can find myself rewatching it time and time again may be lost. However, this was not the case at all with School of Rock. Everything translates so well, that you wonder if it was the intention for it to be a musical was there all along.
The set and set changes were perfection and the entire musical was very immersive. Not to ruin it for you, but there are parts where the isles are used by the actors and it does really make you feel a part of the whole experience.
When it comes to the music, I was blown away. Let's be honest here, when a musical can cite theatre genius Andrew Lloyd Webber as it's composer, you know it's going to be pretty great. What I wasn't expecting though, was the overwhelming talent and skill mostly young cast. Many of them playing instruments as well as acting, singing and dancing their way throughout.
At £25 each, the tickets were super reasonable. But the important question is;
Would I see School Of Rock, The Musical again? Hell to the yes! I mean, after all, I've been humming along to "Stick It To The Man" ever since I left the theatre…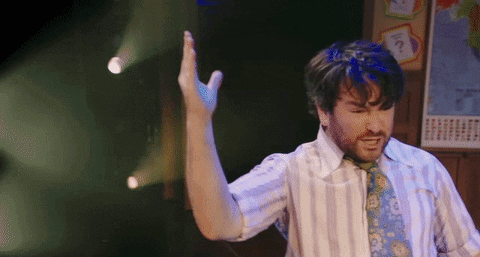 *As photography is, understandably so, forbidden during performances many photos are taken from the musicals website. Source.
Have you seen School Of Rock, The Musical yet? If not, what would you recommend me going to see next?
Find me on;
Bloglovin' | Twitter | Instagram