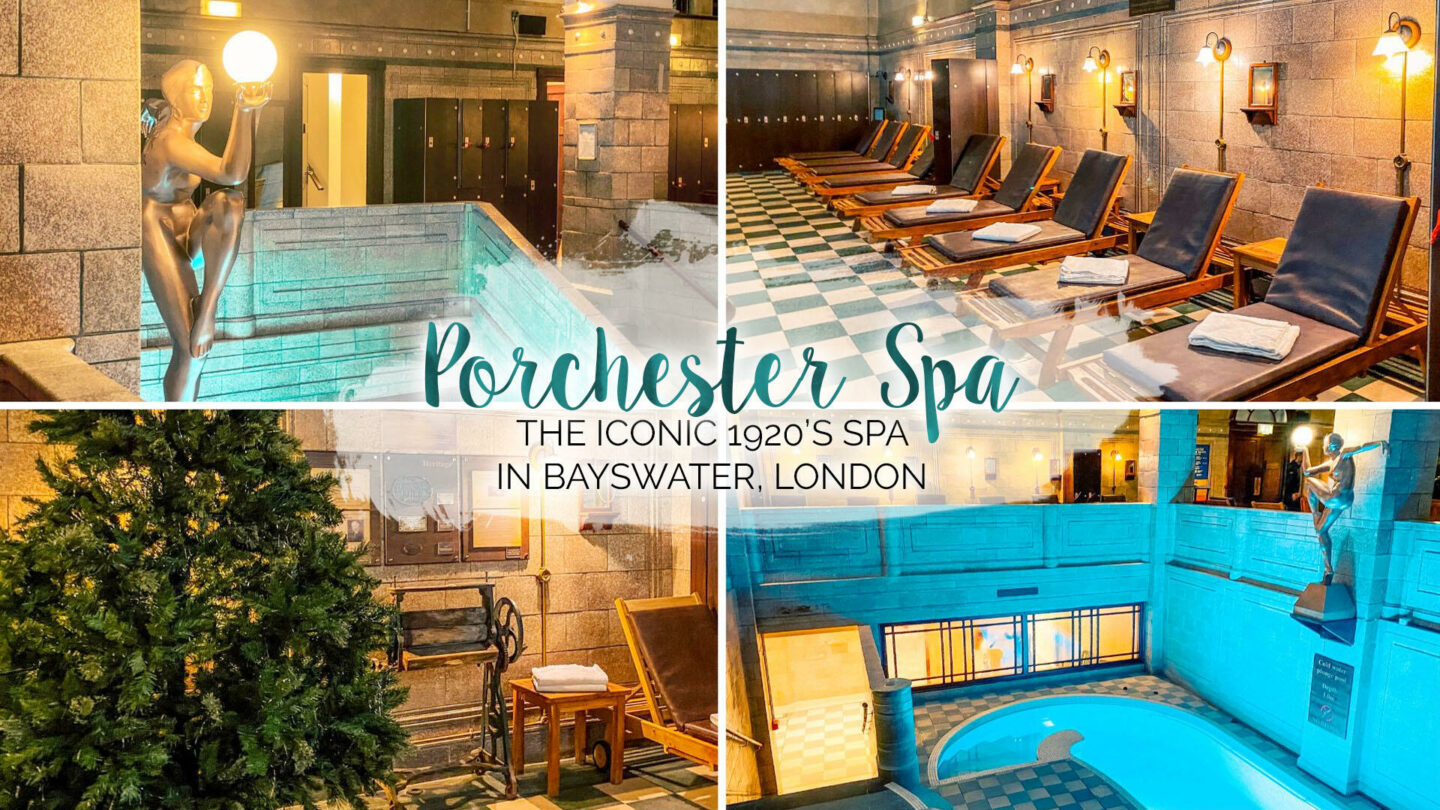 The 1920s. Or the Roaring Twenties as some call it. The decade that when mentioned makes you of the glamour of The Great Gatsby parties, the soundtrack of Chicago and gorgeous Art Deco buildings. Something about that era just seems so glamorous. The 1920s also marked the opening of what is now London's oldest spa, Porchester Spa. Unlike some of London's older buildings, this iconic Grade 2* listed building still features original features from the opening days, many of them lovingly restored by Everyone Active who operate the spa.
I was kindly invited to visit before they reopened after an £800,000 refurbishment at the end of November, so here's how I found my trip…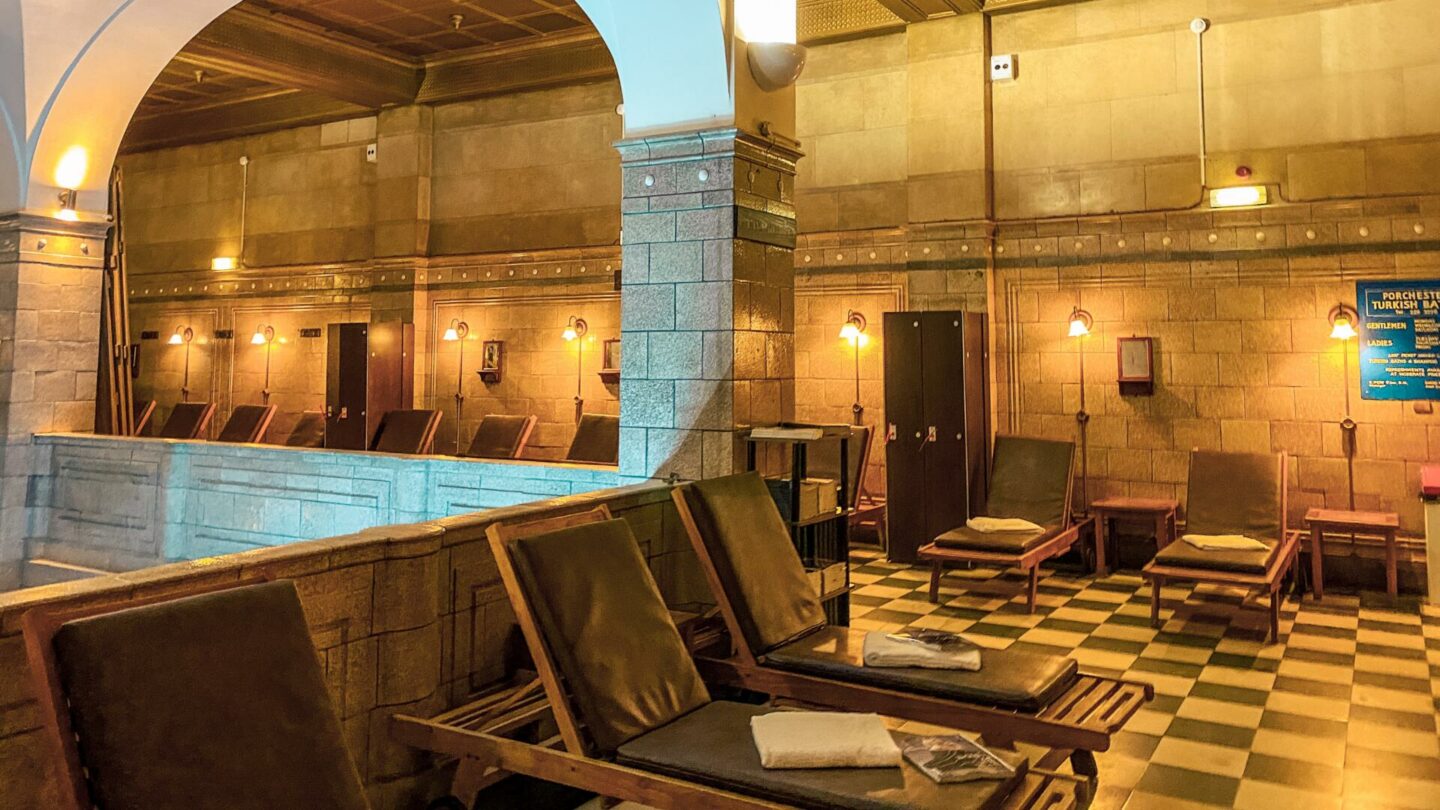 Porchester Spa, The Iconic 1920's Spa in Bayswater
You enter the spa to the relaxation lounge and, quite honestly it felt like stepping back in time. The more I looked around the more details and features I noticed. Everything seemed to either be original or inspired by. Even the more modern features such as lockers and lounge beds managed to fit in with the 1920's aura of the place perfectly. They even had one of the original, hand-painted signs from when it was known as "Porchester Turkish Baths". I tried to Google as to when telephone numbers were displayed as such, but to no avail. So, all I can tell you about this sign is that I have major handwriting envy. And, well, that it adds to the vintage vibes nicely.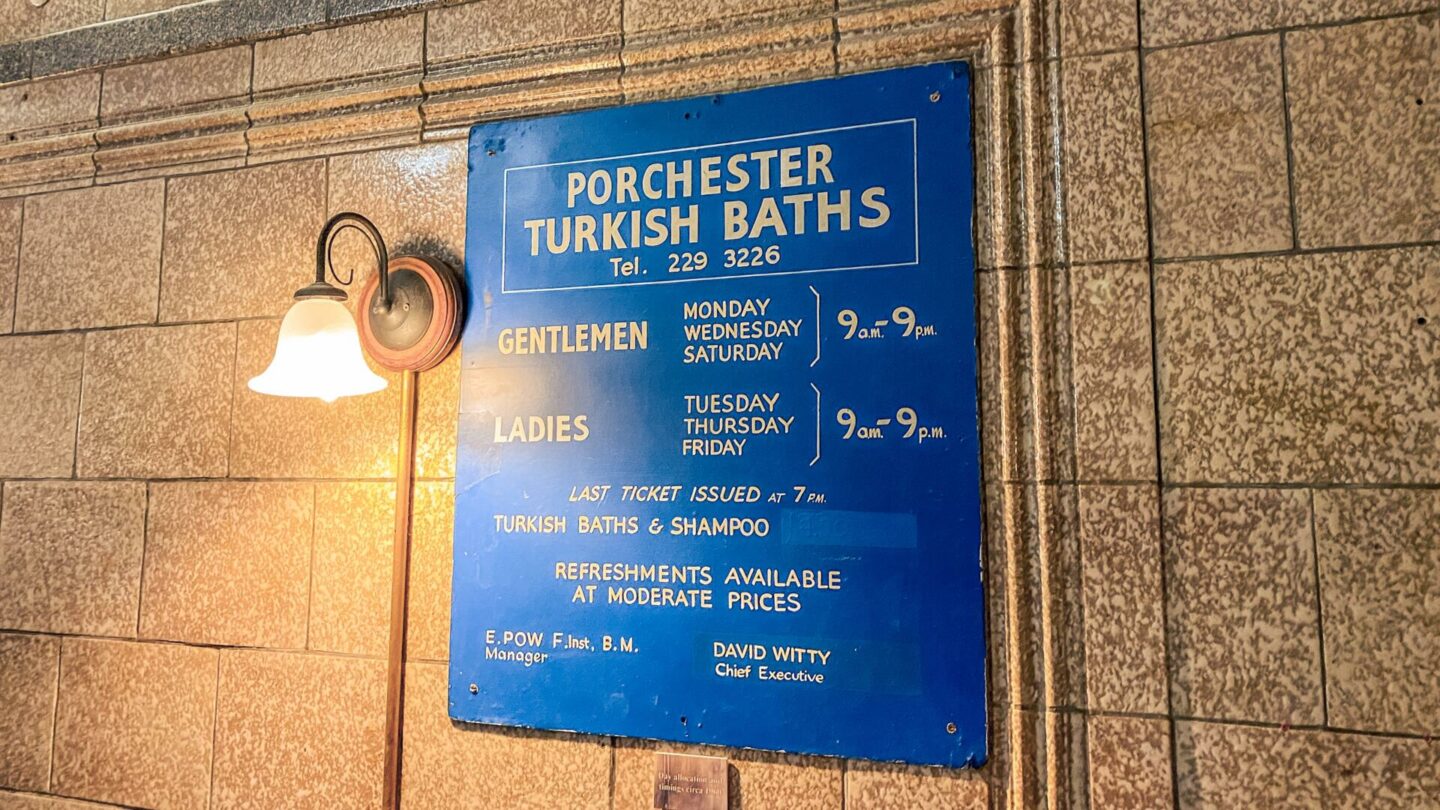 After arriving (and having a cheeky glass of prosecco!) it was time to get into our swimwear and robes ready for a tour of the spa. This included an area where they'd preserved some of the heritage pieces including excerpts from the original Porchester Spa brochure from September 1920. Here it was referred to as Porchester Hall and mentions being a "Turkish and Russian Vapour Baths, Reading Room and Lending Libary" and shows it was opened by Sir William Perring J.P. They had also preserved some more of the old signage and a mangle. As a bit of a history buff, I found this fascinating.

Down The Stairs To The Spa
Aside from the Relaxation Lounge upstairs, Porchester Spa offers access to two Steam Rooms, a Plunge Pool and Turkish Baths. (You also have access to the Leisure Centre's 30m swimming pool, but this is subject to the swimming pools own programme.) The first thing you'll see when you head down the stairs is the Plunge Pool. And, I must say that it took my breath away. The blue light emulating from the pool area looks so regal and just makes you want to head down the stairs to dive in.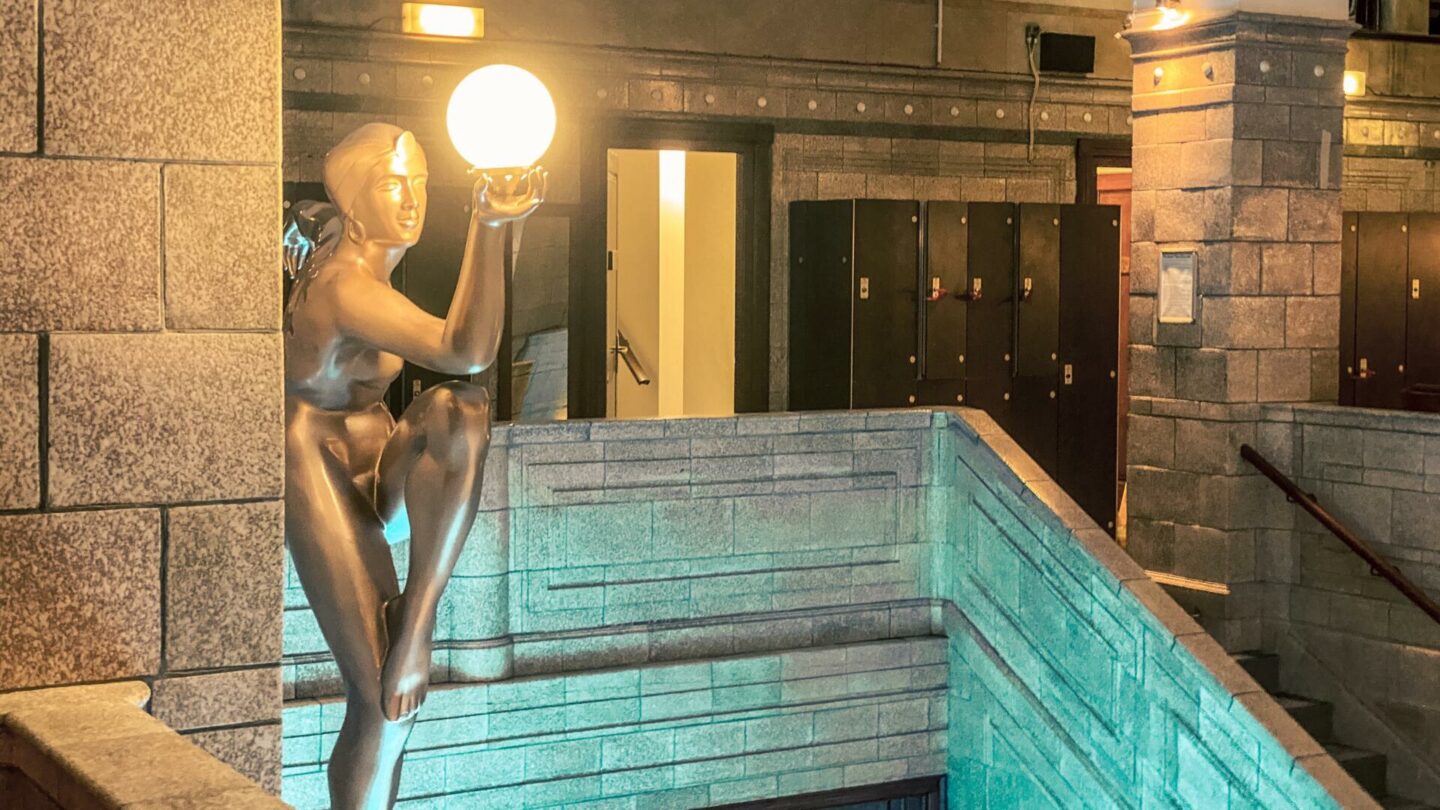 However, before you do think about going in the pool, do remember that as a plunge pool it is pretty darn cold. With offering so many hot areas, this offers an invigorating break to enter in the cold water. It's also meant to be really great for your circulation!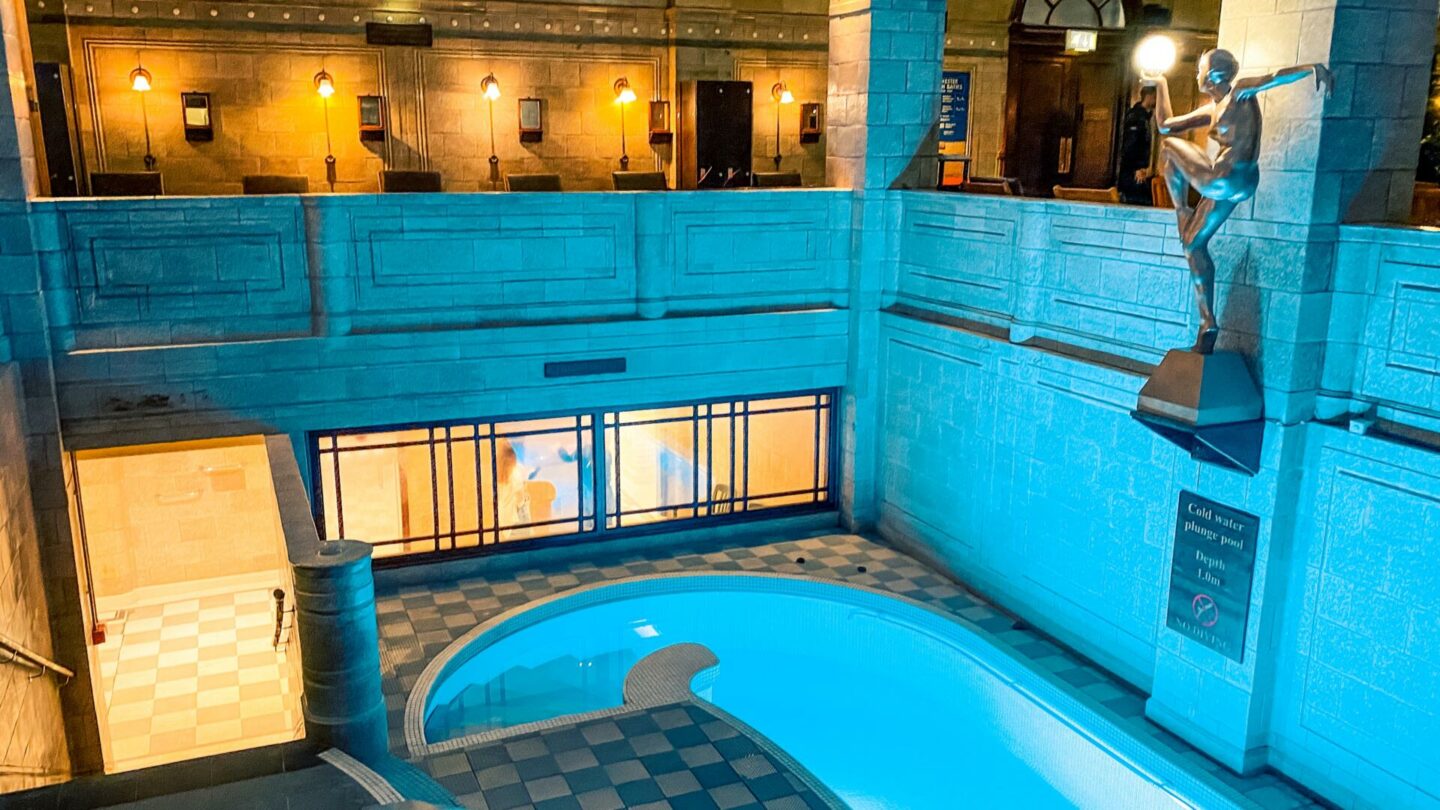 If you find yourself peckish during your trip, there is also a cafe offering a selection of hot and cold drinks alongside sandwiches and salads. Great to enjoy in the traditional relaxation area.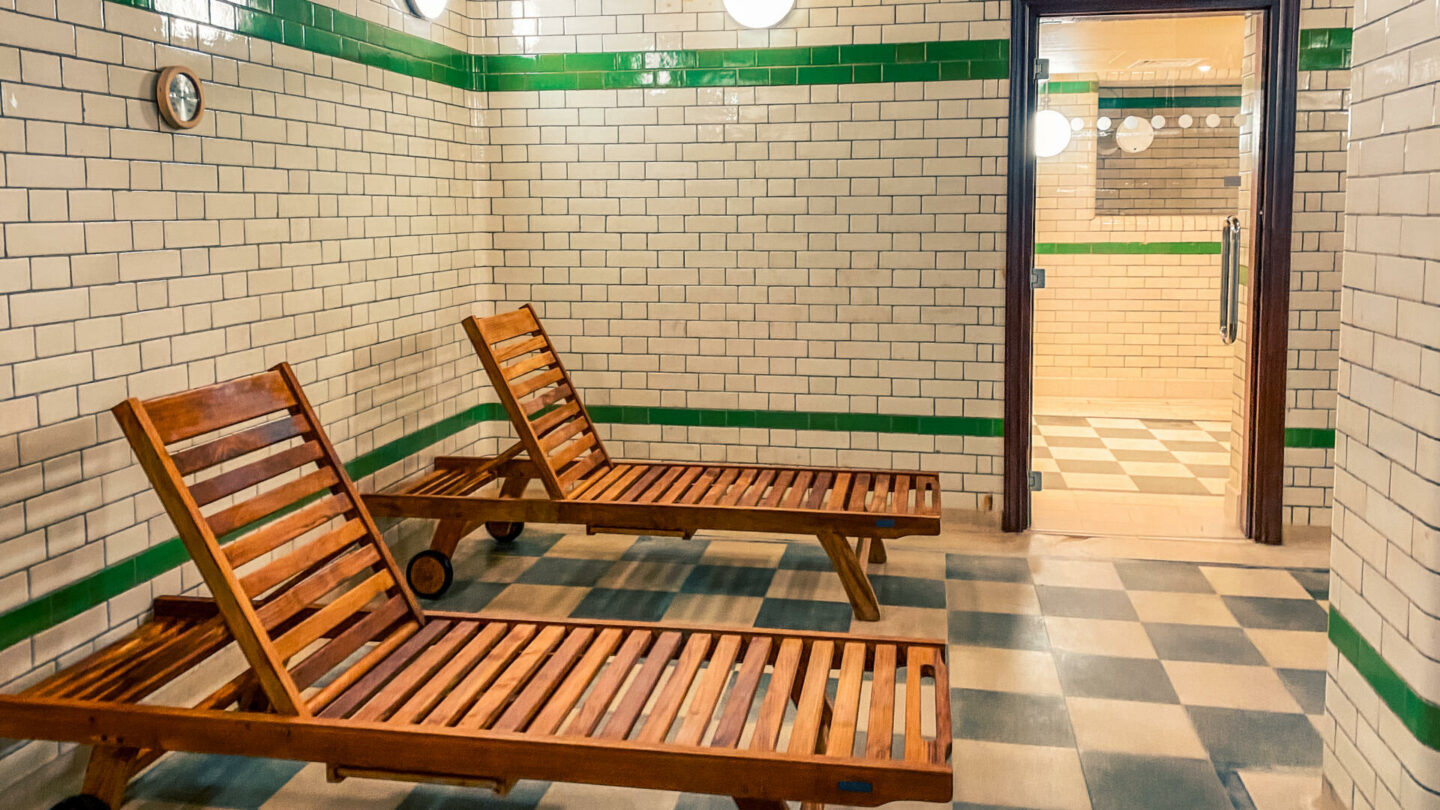 Pricing & Opening Times
Porchester Spa operates various sessions, seven days a week. While Sundays are mixed, other days are split into Male & Female only sessions. (These are valid as of the time of writing, please do check on the site before attending!) Entrance to the Spa costs £28.90. (Which is fantastic value if you ask me!) However, if you're a Westminster resident you can enter for £16.50. I think it's fantastic to see that Everyone Active offers this local discount and it's something I'd love to see from more businesses similar in nature!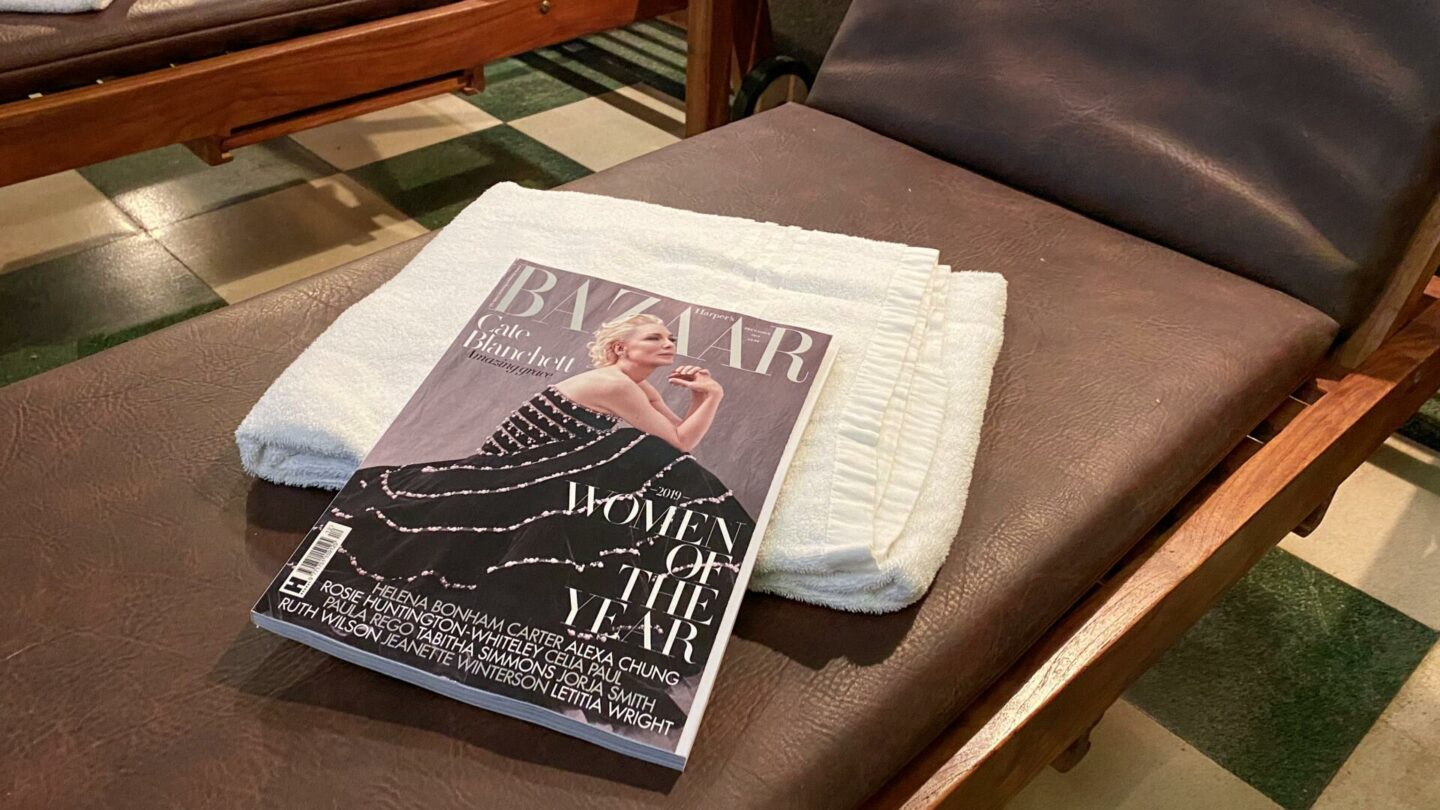 Find me on;
Bloglovin' | Twitter | Instagram