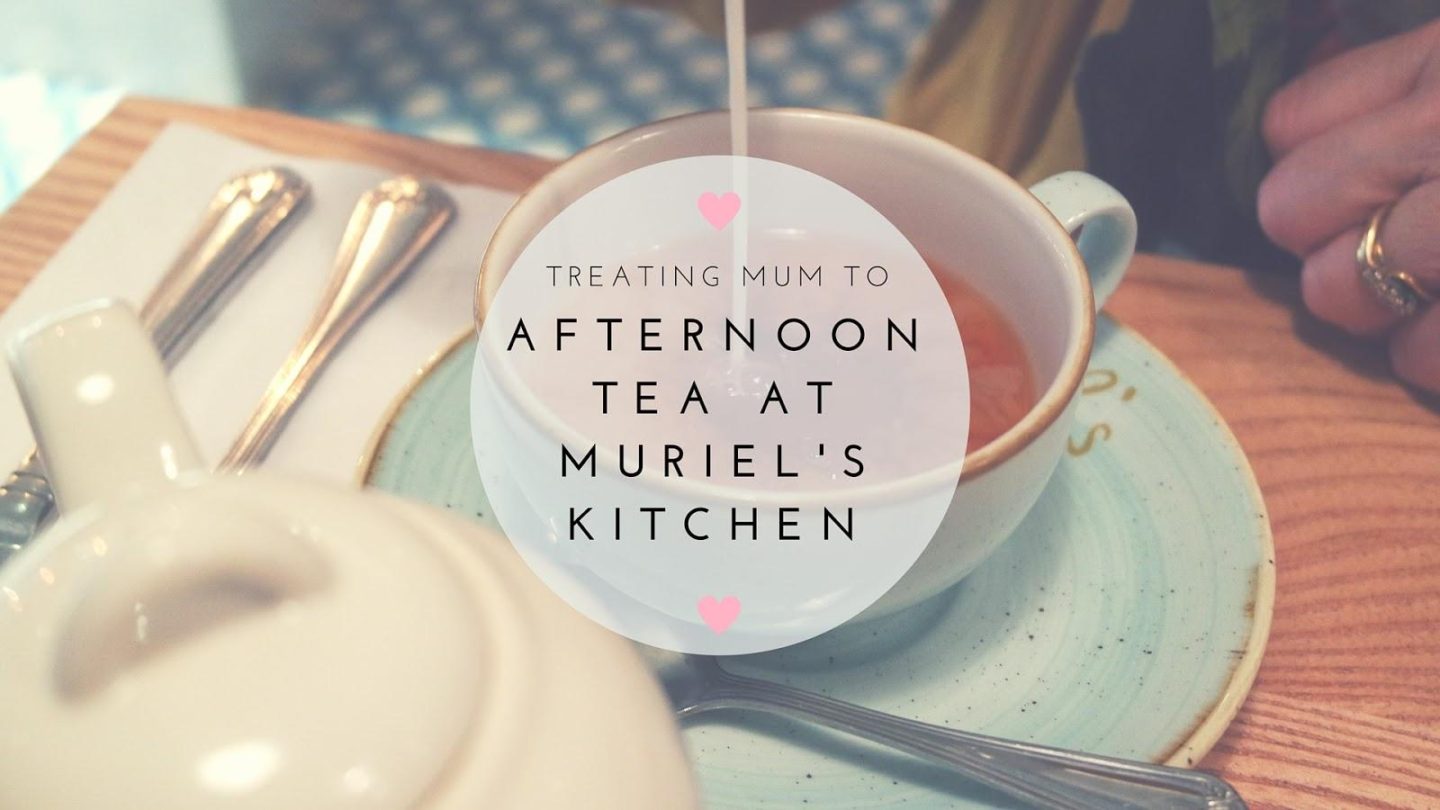 My mum is an absolute superstar, but like most mums, she doesn't take nearly enough time to relax and treat herself. This means, despite trying to bring home some flowers to cheer her up or a nice bottle of wine of a weekend, I always use her birthday, Christmas and of course Mothers Day as an excuse to spoil her much to her protesting that she "doesn't want anything". It turns out, although my mum is one in a million she's not alone in having hardly any time to herself WathShop recently did a survey that showed just how busy British mums are. So this weekend I surprised my mum by taking her for afternoon tea at Muriel's Kitchen.
Muriel's Kitchen currently has three London branches; Soho, South Kensington and Richmond. With the Richmond restaurant only a short bus ride away, I chose to book in for us at 3 o'clock on the Saturday afternoon. As the lunch time rush was over, there was a lovely relaxed atmosphere as we took our seats and ordered our afternoon tea to share along with a glass of prosecco each. The afternoon tea is served on a super cute miniature picnic table and comprises of a selection of traditional sandwiches (ham & cheese, salmon & cream cheese, cucumber and egg mayonnaise) and berry smoothie on top with a selection of cakes and scone with jam and cream on the sides. With it being Easter weekend, some of the selection of cakes had been given a seasonal twist with a white chocolate & coconut Easter nest, Crème Egg brownie and mini eggs topping the red velvet cupcake. They're little touches but definitely make it feel a little more special.


The cake and sandwiches were all absolutely delicious and with such a fabulous selection of treats there was something for every taste. However, between us both we liked everything on offer and felt rather full meaning we ended leaving most of the totally yummy banoffee pie.
Afternoon tea for two at any of Muriel's Kitchen's three branches cost £31.50 (or £15.75 each minimum of two people) including sandwiches, cakes, a smoothie and unlimited tea so great value for money considering some teas set you back around the £40 mark per person. Both mum and myself really enjoyed this, we're definitely planning a return trip. Thanks again to Watchshop for reminding me just how important it is to spoil my mum.
Have you been to Muriel's Kitchen before? If not, where's your favourite place to have afternoon tea?
Find me on;