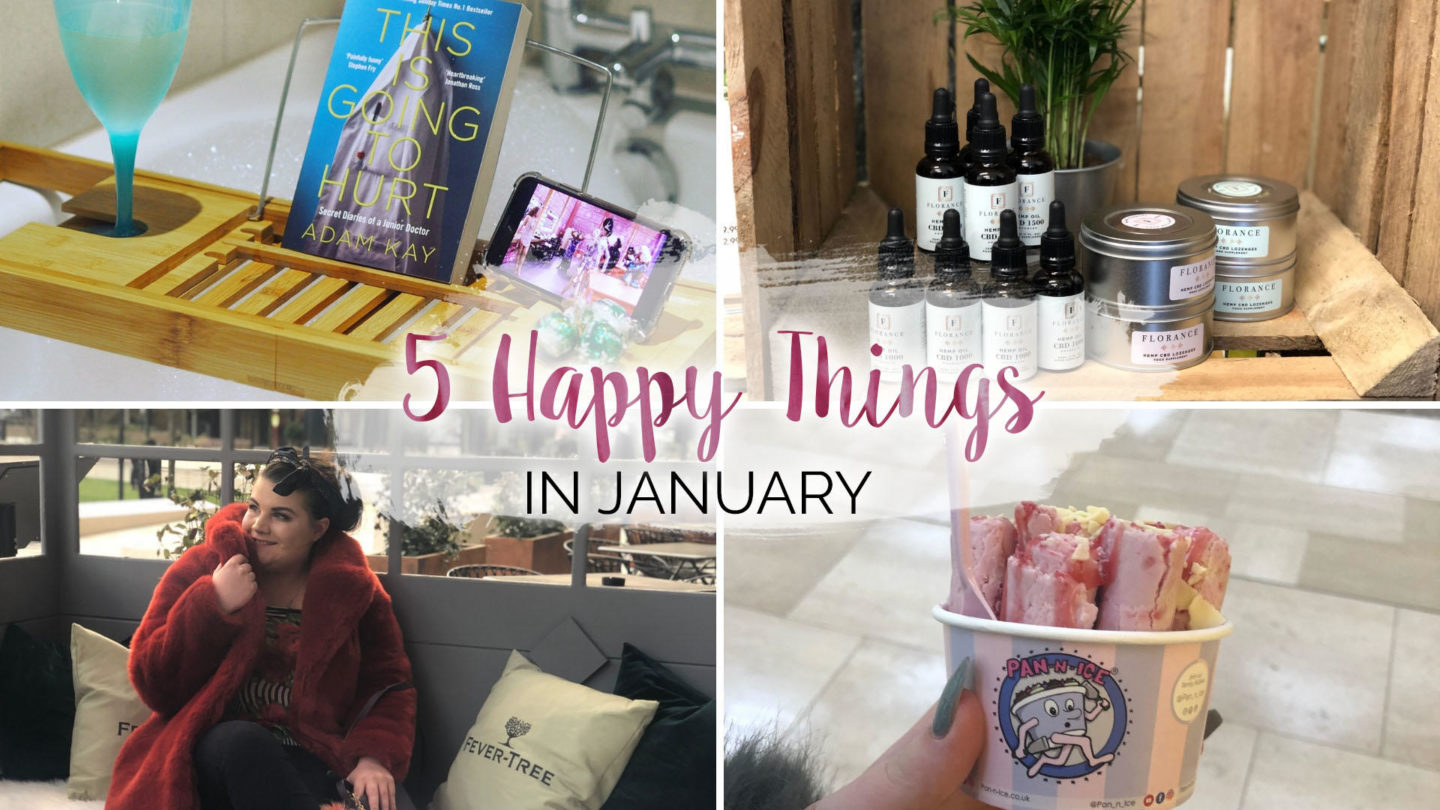 It's that time of the month again, it's time for a slightly delayed 5 Happy Things! January was a hectic one if I'm honest. After a big change to how things are going with my works commission, starting work on my 2019 bucket list and trying to get my blogging/social media off to the right start alongside everything else. Well, there's been a lot of things on my mind. And, thankfully, while it's been pretty stressful there's also been lots of fun times too. January's got a reputation as being the hardest month of the year, so here are five of my highlights;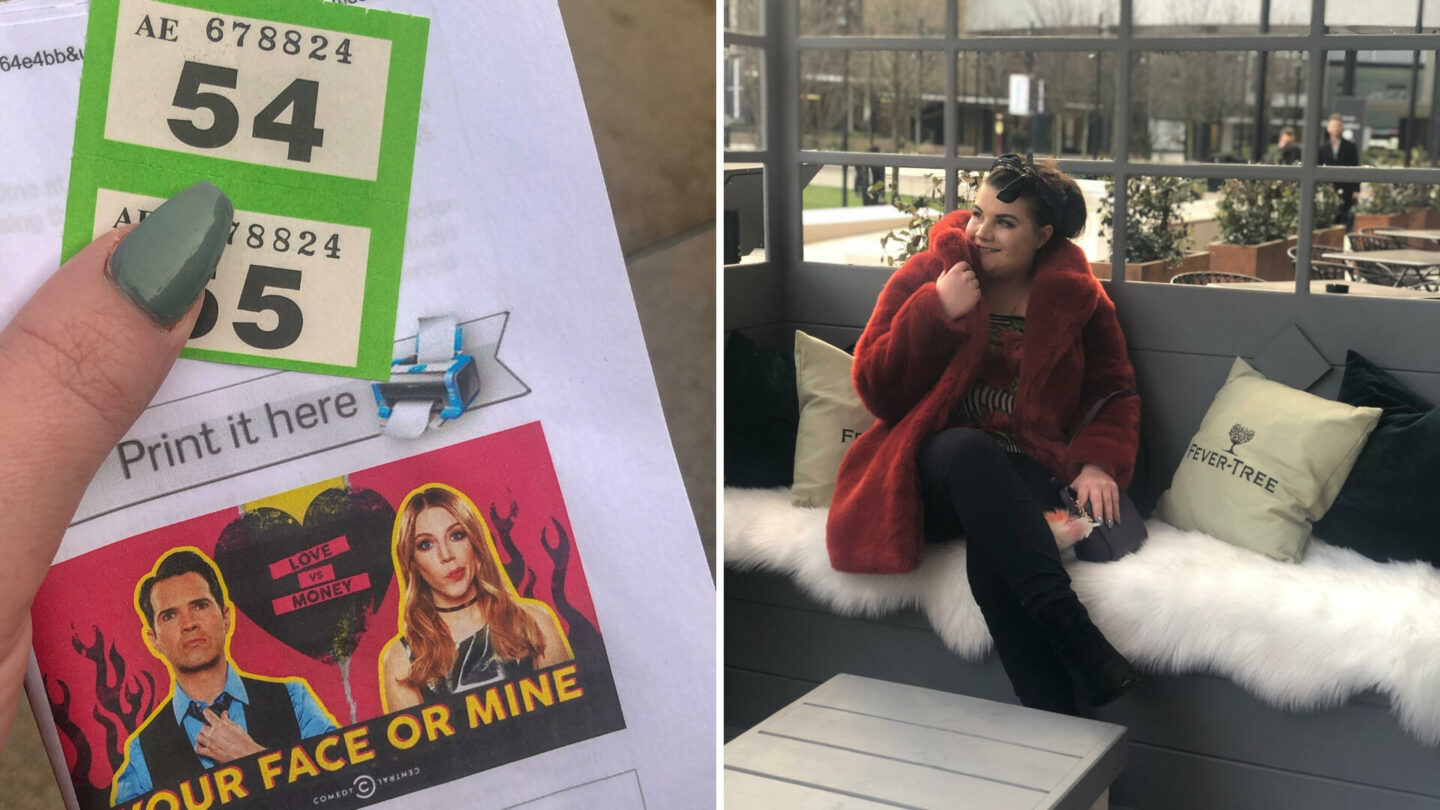 Watching The Live Filming Of Your Face Or Mine
As I'm sure I've mentioned, towards the end of last year I moved to Shephards Bush. And if you didn't already know, it's home to the Iconic BBC Television Centre which has been converted to luxury flats and a SoHo House hotel along with a selection of restaurants and bars. It's also home to television studios filming such things as This Morning and Good Morning Britain, along with other series such as QI and Blind Date. And, of course, Your Face Or Mine. If you're not familiar with the show, it's hosted with by two of my favourite comedians Jimmy Carr and Katerine Ryan and goes of the simple premise of the audience decides who's more attractive and watches the chaos roll in. I finally got to go in and see one of the celebrity specials and I've already applied to go again. So, that tells you all you need to know I guess…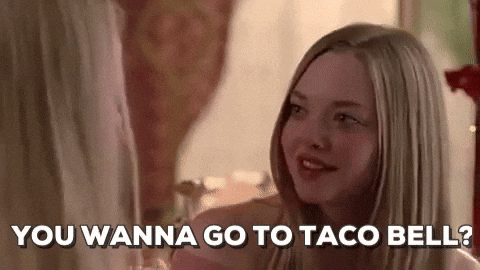 Taco Bell, Spyro & Trash TV With Stu & George
"I can't go to taco bell, I'm on an all-carb diet. GOD Karen, you're so stupid!" Sorry, you know me, can't resist a chance to quote Mean Girls! In the middle of January, I finally got to hang out with Stu and George again. The plan was simple, watch some trash tv, play Spyro the dragon and eat Taco Bell. Which they were shocked I hadn't had before. With our mucbang level haul of food, and channelling our inner Trisha. I was excited to try. There were some real wins (hello Quesadilla, you beautiful cheesy thing!) but I wasn't as fussed by the re-fried beans. But, never the less it was a wonderful evening with even better company…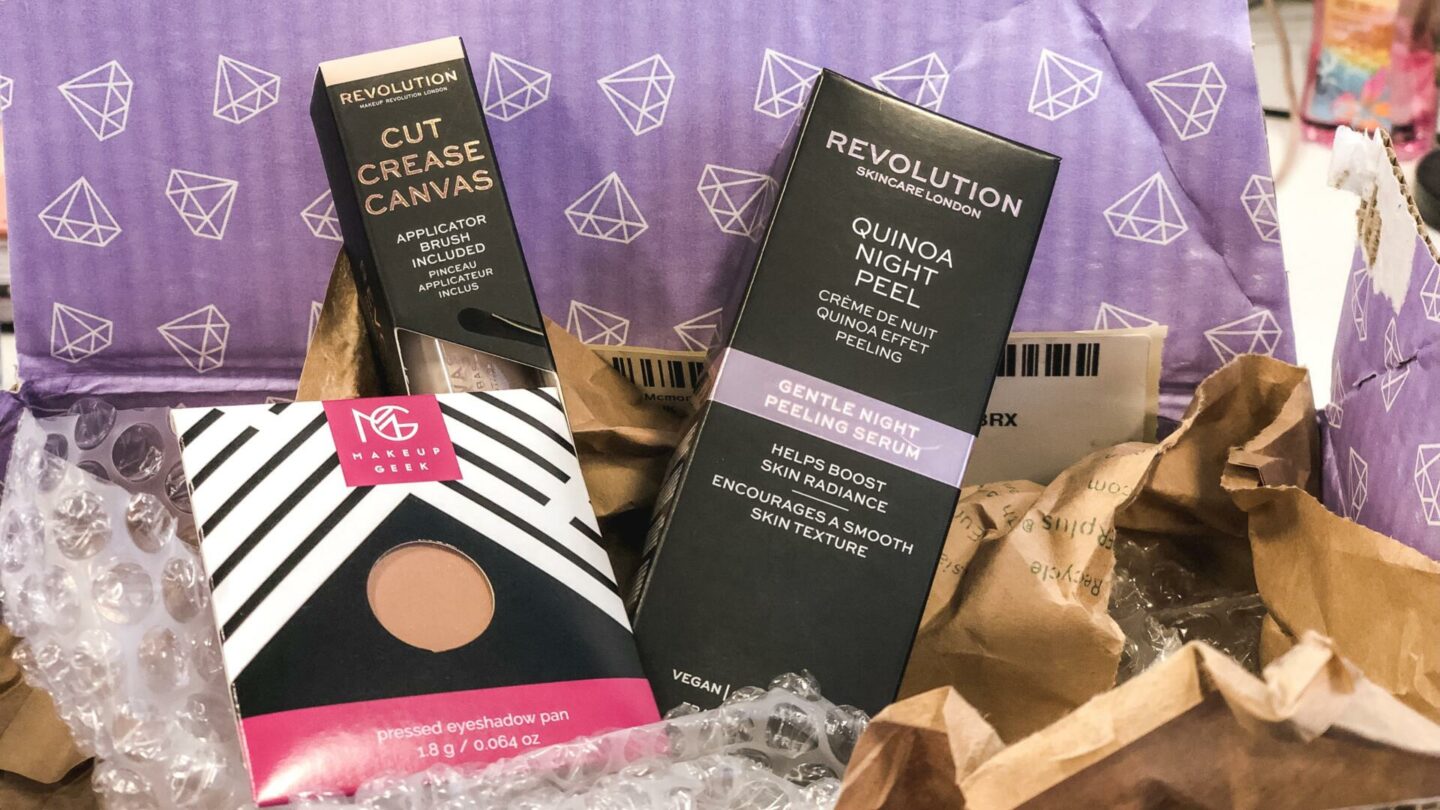 A Cheeky Beauty Bay Order
As I mentioned in my round up of my 2018 bucket list, I tried to (and surprisingly, I succeed!) in a month of spending no money on makeup. And, as a compulsive beauty hoarder, that was pretty much unheard of. So after consistently using the same shade of brown in my Jeffree Star Beauty Killer Palette on the daily, I decided to look up a dupe in fear of hitting pan. (The shade was Courtney, and the dupe was Creme Brulee by Makeup Geek, in case you're wondering. A fab dupe colour wise and it performs well but it doesn't quite nail the butteriness of the Jeffree Star formula!). Since I was paying postage anyway, I also decided to try out some of the new Revolution Skincare and their Cut Crease concealer. I'm still trialling them out, so can't give as much of an opinion on them!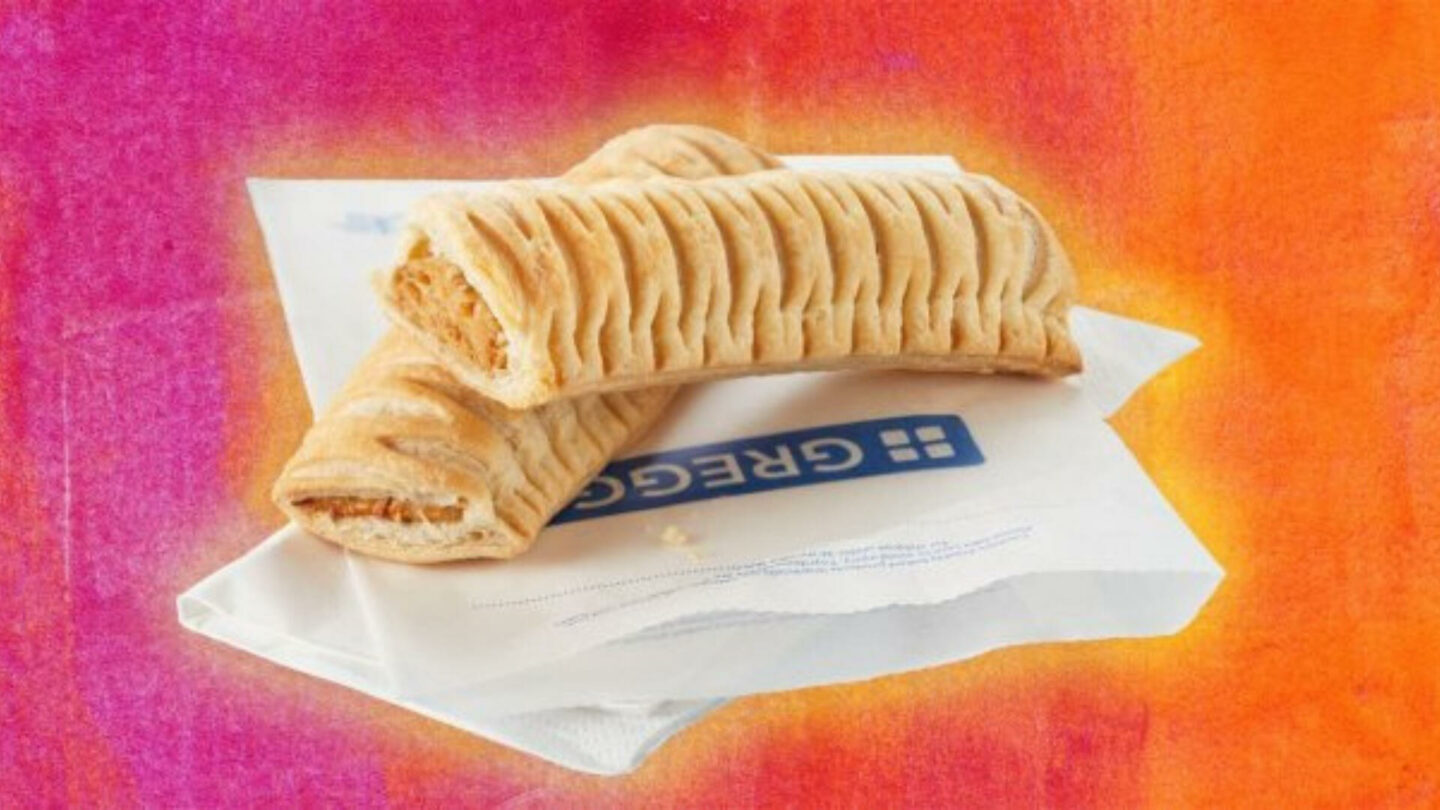 Vegan Sausage Rolls at Greggs
Back at the beginning of the year, I could safely say I hadn't had a Greggs sausage roll in over ten years. Why can I remember my last Greggs sausage roll you might ask? Well, it was the day of my school's prom. I'd been dwindling down the amount of meat I ate but it was a bit of a "treat day" after all I had a busy day planned. I headed into the local town to pick up my prom dress and get my makeup done at the local Benefit counter.
At this point, I was suffering really bad cystic acne on my face so asked for makeup as full coverage as they could make it. But, by the time all of my friends were arriving at my house my makeup had started to melt off. And, well there were lumps the same colour as my pink dress visible all over my face. I almost refused to go. But, with the limo booked and paid for to leave from mine, I had to. I'd not had as much as I good time as hoped because I felt so self-conscious which is a real regret of mine. As such every photo I've had of me from my prom has been deleted. Which is really sad, as it should have been one last hurrah with my school mates. And well, I hadn't had a sausage roll from Greggs since. So, having one of the new vegan ones, not only was a delicious, animal-friendly treat but almost felt like closure. Now, I just wish that I could go back and re-do my prom all over again. This time though, I wouldn't wear that shade of pink…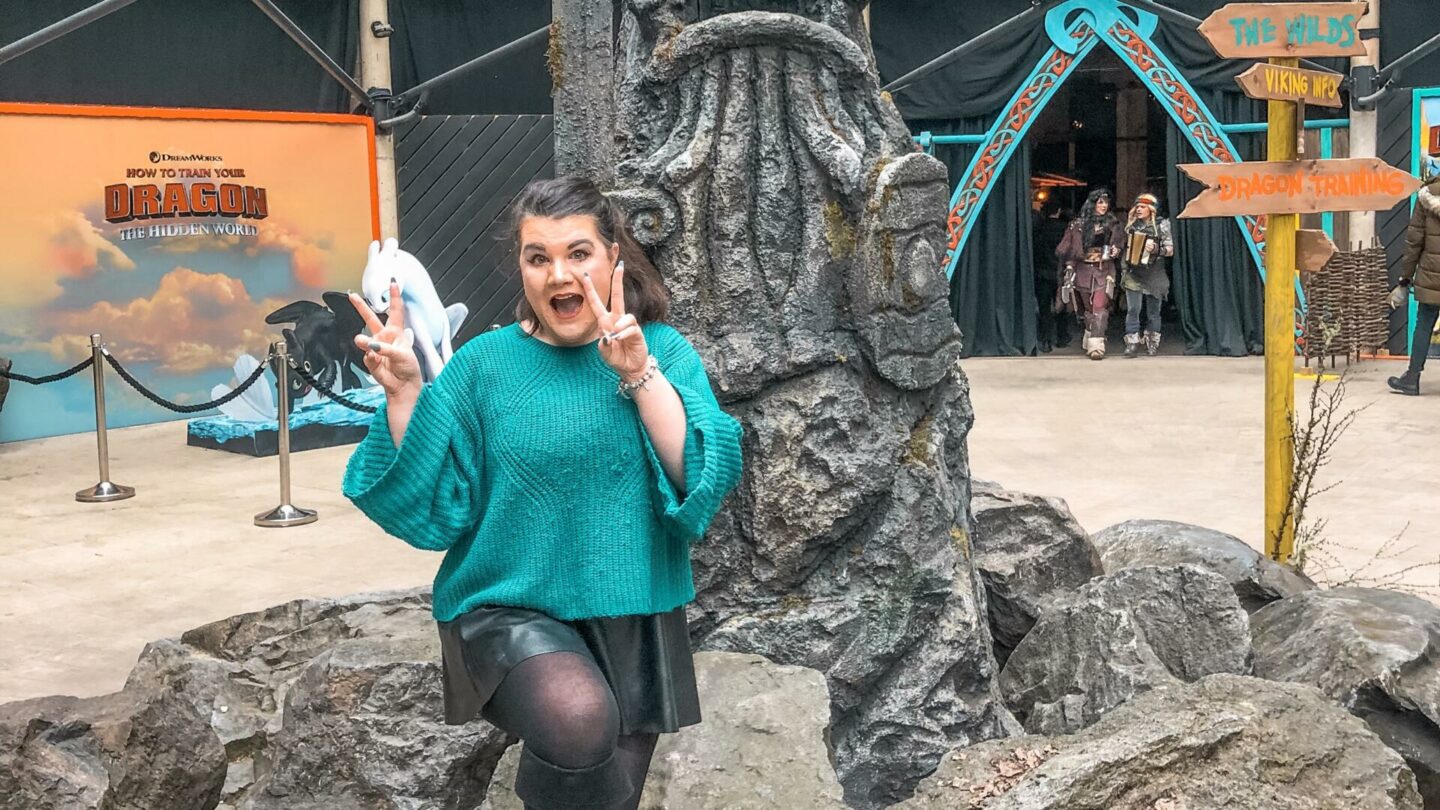 How To Train Your Dragon 3 With Sophie
Film dates with Sophie, my favourite film buff, are always a blast. In January she invited me along to attend the immersive screening of the third (and final) How To Train Your Dragon film. What made it immersive? You might be asking, well, they'd turned the venue into real-life Berk. (The land the HTTYD films are set in, in case you've not watched the series!) With a tavern and food carts along with activities such as hair braiding, face painting, Viking training and even sheep throwing! (Don't worry, they were soft toys, no real sheep were harmed!). Then it was on to the "Hidden World" to watch the film. The set up was magical and really added to the film. If you've not watched How To Train Your Dragon before, I'd highly recommend the series. And, well, if you've just not seen the third? Go check it out, you won't regret it. But, like me you may have a tear in your eye by the end…
What's making you happy lately?
Find me on;
Bloglovin' | Twitter | Instagram