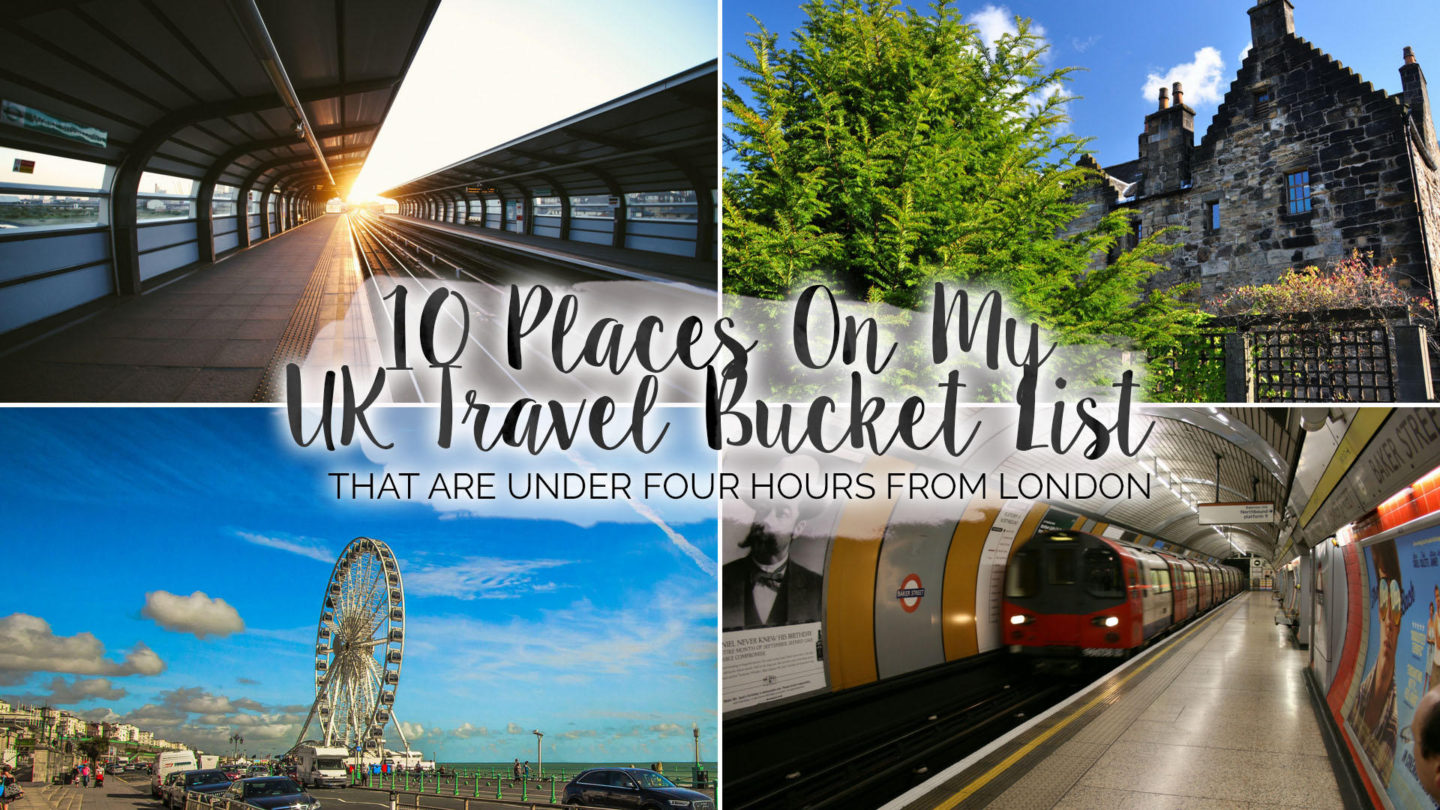 If you look at the "travel" tab on my blog, then you'll probably see that one of my main goals over the next few years is to travel more. (You can read my 2018 European Bucket List here and my 2018 Bucket List here if you fancy too). And while I'd love every single one of those to be jetting off to exotic destinations, unless I happen to win the lottery it's just not manageable. So I've been looking at getting one of those sought-after Millienial Rail Cards and some options for places I'd like to travel that are under 4 hours by train away from the city and ones I can maybe even day trip to. With that, here are 10 places in the UK, not too far from London I fancy visiting…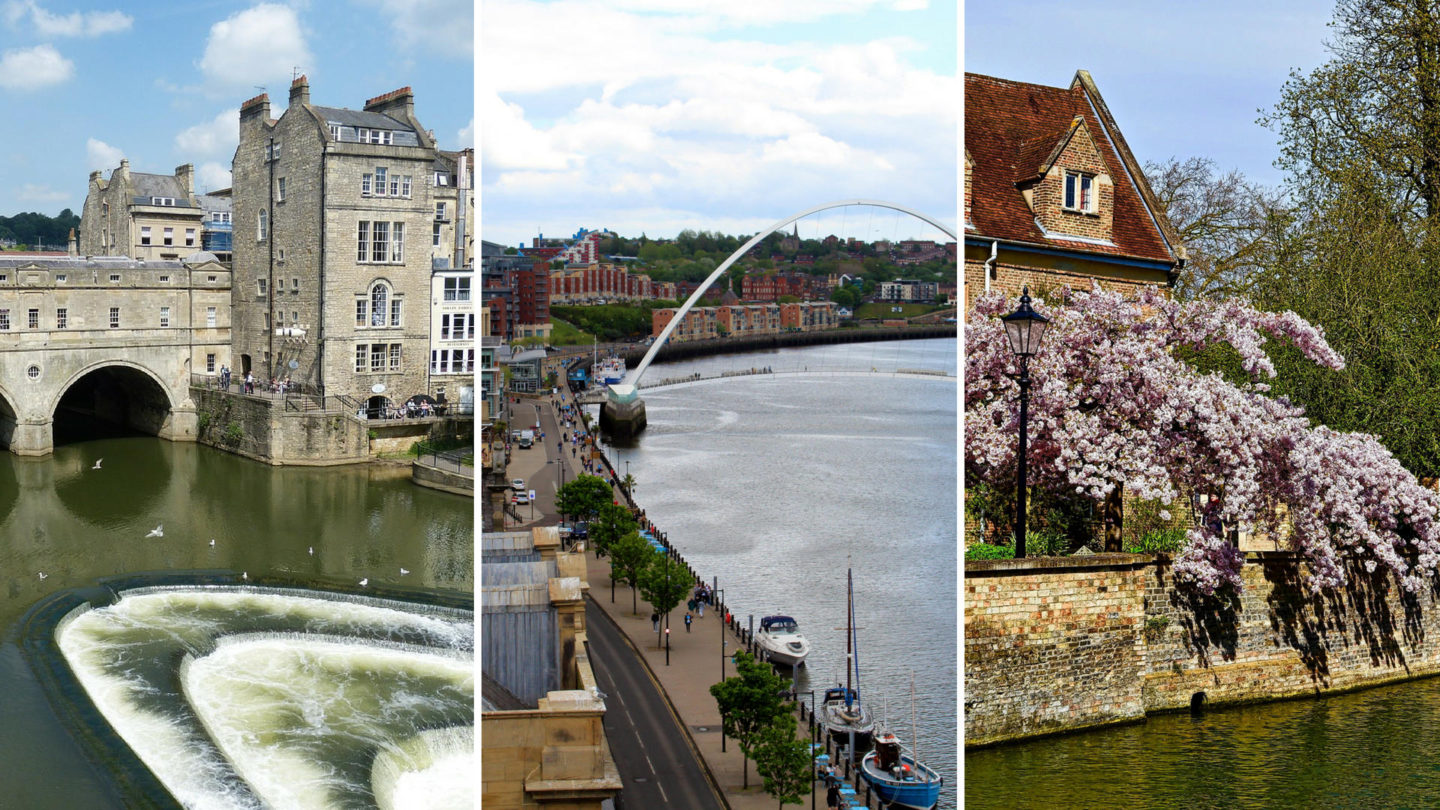 Bath – I went to bath about two years ago and absolutely loved it, although the amount of time I had to spend in the city was limited. I'd love to head back and spend another day exploring the Roman baths and quaint streets. At only an hour and a half away by train from Paddington station, it's the ideal place for a day trip.
Newcastle Upon Tyne – Not many people know this about me, but despite being a little nervous of boats I'm at my happiest when I'm by the water. So I'd love to pay a visit to Newcastle Upon Tyne and explore. Top of my to-do list would be seeing the Angel Of The North, but from my research, it looks like there are loads of things to do in Newcastle with great discounts from Groupon. Plus, it's only three hours from London.
Cambridge – Talking of being by the water, next on my bucket list is Cambridge. Being less than an hour from London I'm shocked I haven't visited yet to be quite honest. A day spent by the River Cam and exploring the area sounds ideal to me. I need to stop only being reminded of my want to visit when I see the Oxford vs Cambridge Goat Race…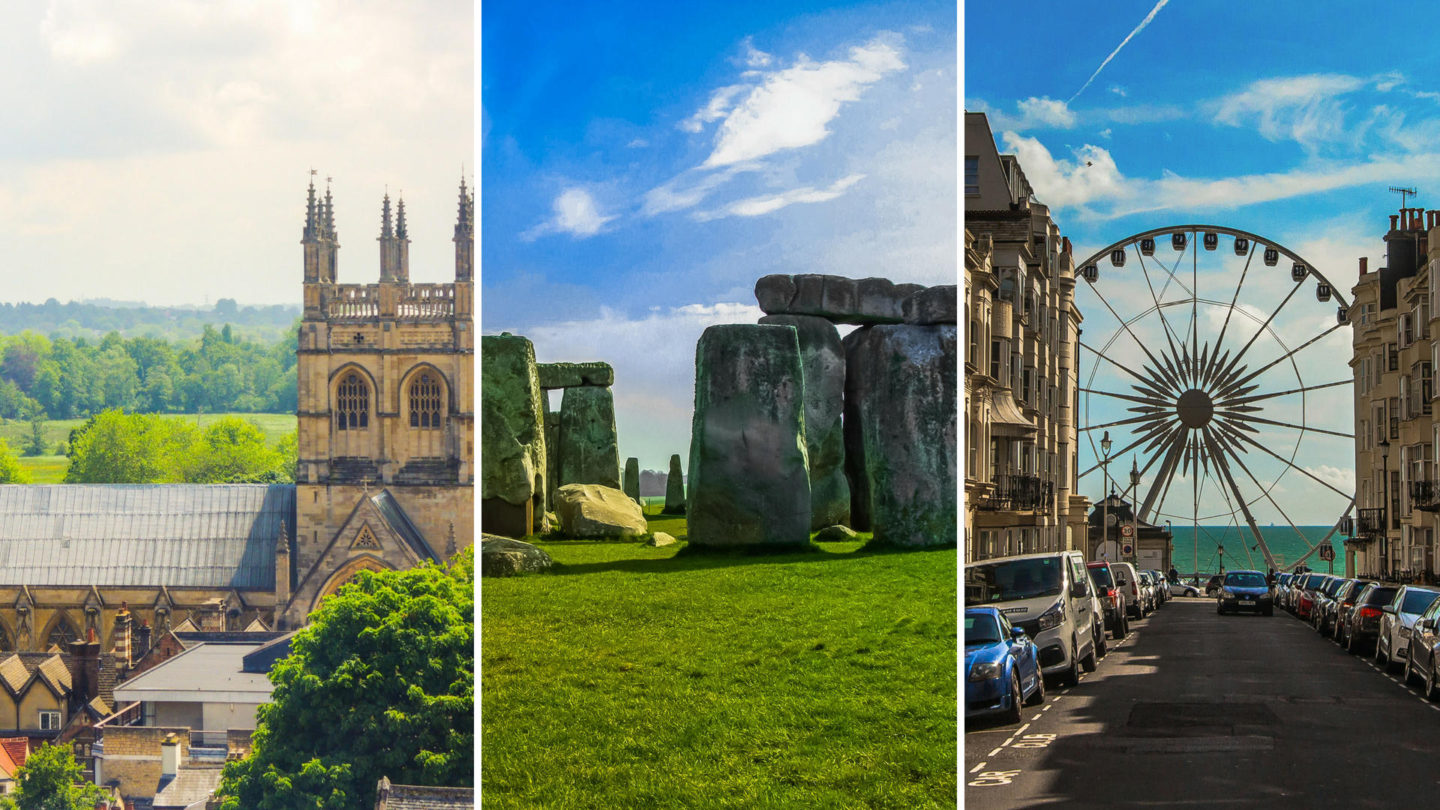 Oxford – Cambridge's boat race rival is also on my "to do" list. I love historic buildings so I feel a day spent checking out the castle would be ideal. Plus, much like Oxford it's just about an hour from London. So, you know, I don't really have an excuse to not take a day trip!
Stonehenge – You know how I mentioned in my #MegaMysteryBus post that since working at the coach station I've spotted buses going to all sorts of destinations that I'd fancy visiting? Well, on that note, I saw a bus the other day full of tourists heading to Stonehenge. And I realised, I'd never actually thought to visit. I think it could be cool to check out such a mysterious piece of history.
Brighton – I've been to Brighton before, but if you're talking day trips from London, this needs to be mentioned. On a sunny day, in my opinion, there's no better place to be than by the beach. Especially with an ice cream in hand. Or even a cocktail or two…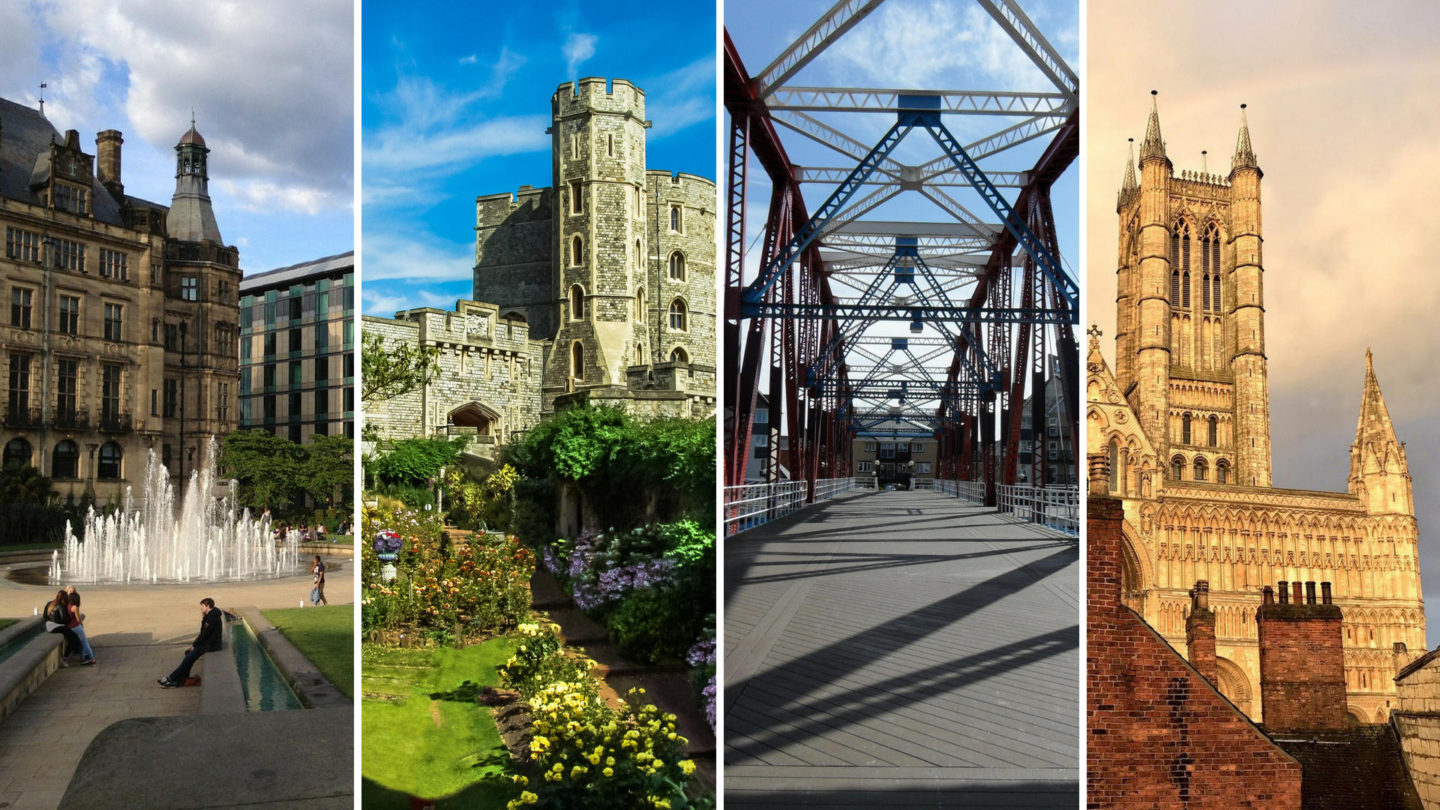 Sheffield – Another place I've been before, in fact, the town I went to uni in! But, hear me out here. I used to visit Sheffield around once every two to three months. But, over the last year, I haven't. Mostly just due to my good friends from there coming to London and one moving away. I love the city, I miss it, and I'd like to go back. And, at only two hours on the train, I don't really have an excuse!
Windsor – I mean with all the hype around The Royal Wedding this month, I'm sure I'm not alone in saying that I forgot just how gorgeous Windsor is. I'd love to check out Windsor Castle and see it for myself. Plus, it's got some gorgeous riverside places to eat and drink.
Manchester – Much like Sheffield, Machester is only two hours train ride away from London. As a bit of a Northerner at heart, I love Manchester and haven't been in years. So a return trip is certainly on my travel bucket list over the coming year.
Lincoln – If you know much about my life pre-London (and pre-blog tbh). Well, you might be aware I grew up in Lincolnshire. While I sometimes go back to my rural hometown to visit family, it's nowhere near as often as I probably should. One place in particular I enjoy and wish to revisit is Lincoln. Spending a day walking Steep Hill and checking out the boutiques sounds fab if you ask me…
Where in the UK would you like to travel?
Find me on;
Bloglovin' | Twitter | Instagram