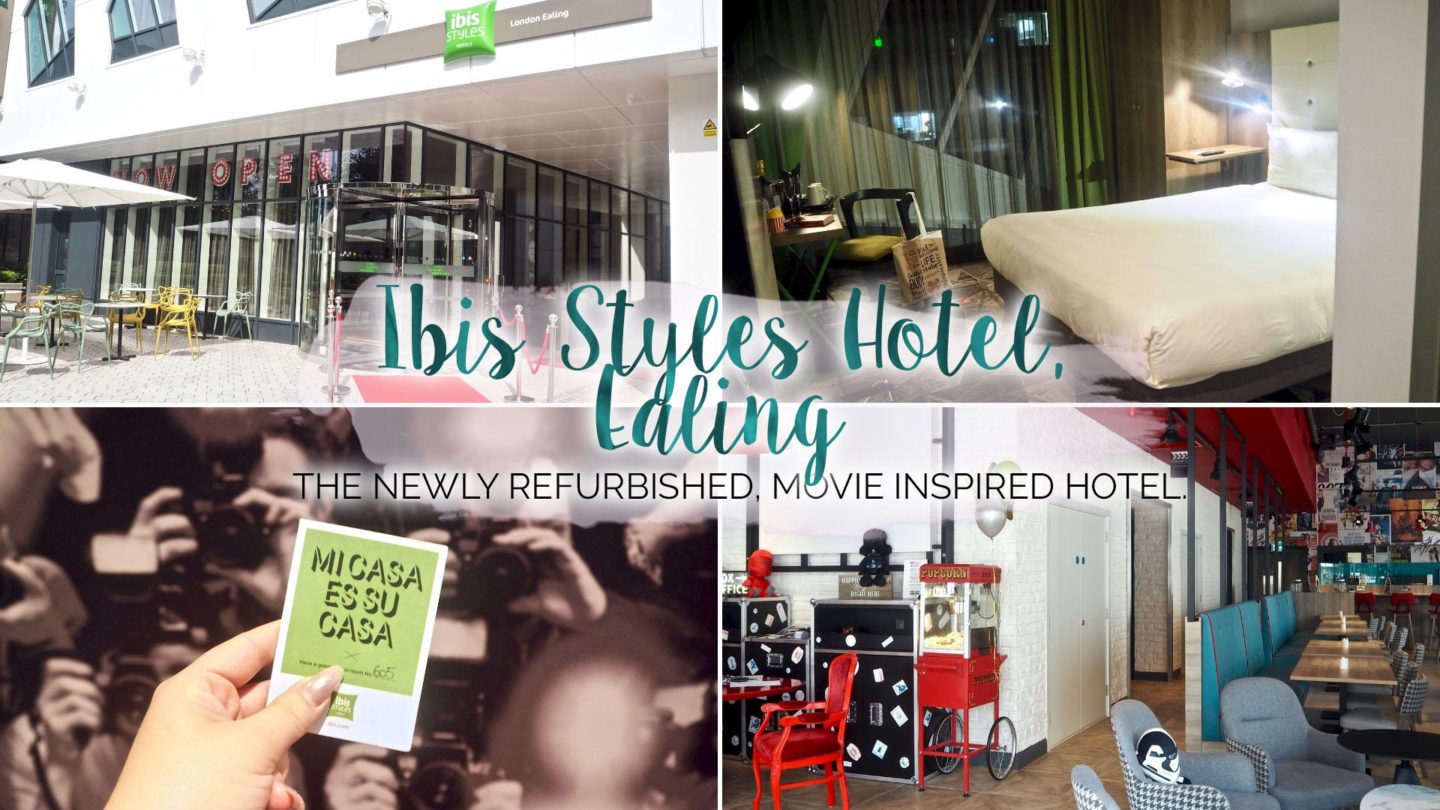 You know how a few weeks ago I bought you guys my first ever hotel review when I stayed at the Bloc Hotel in Gatwick's South Terminal? Well, I'm back again with another hotel review for you today, this time a little closer to home at the newly refurbished Ibis Styles, London Ealing. If you're not familiar with the Ibis Styles brand, I'll give you a run down. Essentially, each has a fun theme linking it with the local area and each room has little (or not so little) nods towards it. With Ealing being famous for Ealing Studios which have been producing films for well over a hundred years, along with a new Picture House development opening opposite. Well, it seems obvious as to why this particular Ibis Styles chose a movie theme throughout. So, on to my thoughts on the hotel itself…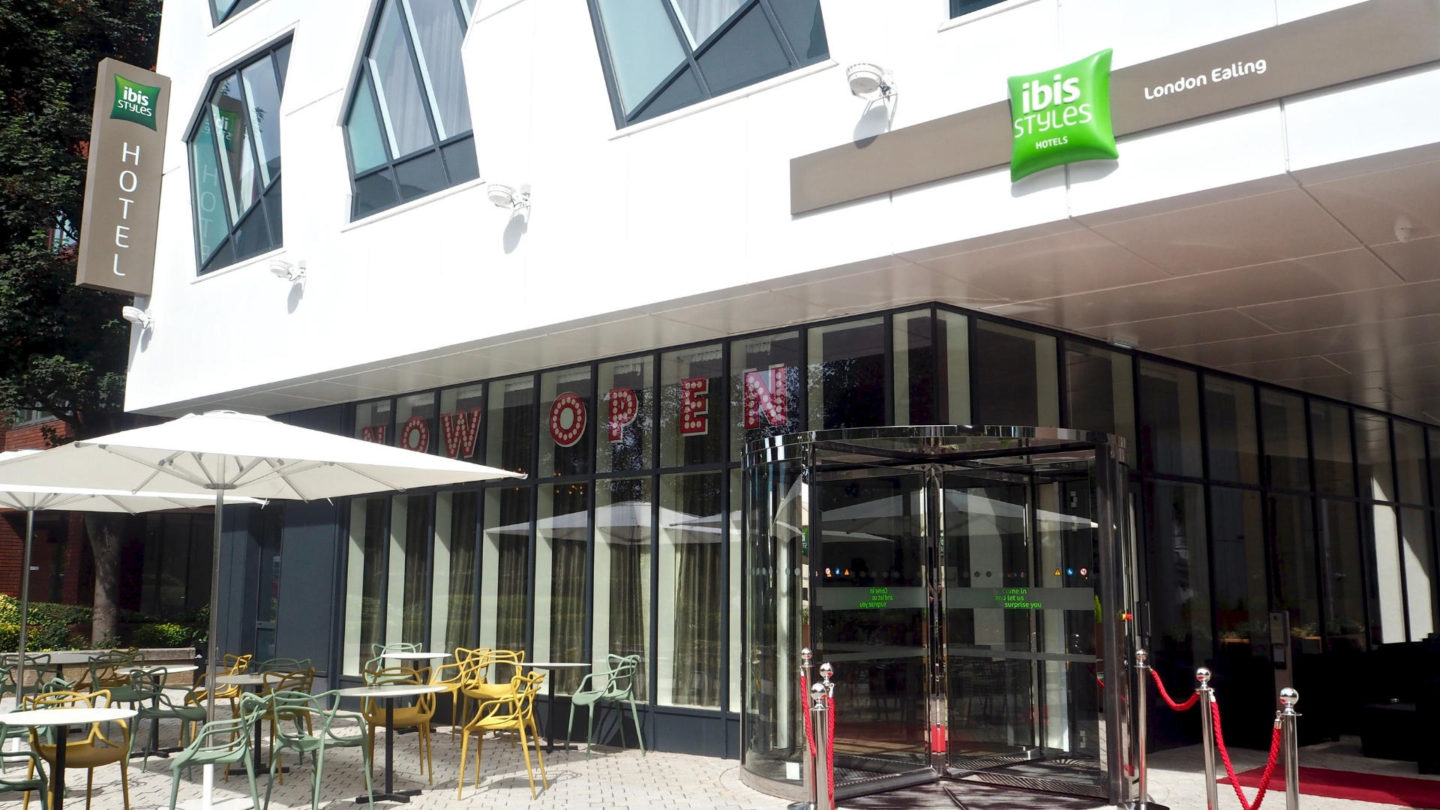 A Night At Ibis Styles Hotel, Ealing
Heading down the red carpet (complete with red ropes, a clever touch!) and through the revolving door, you'll find yourself in a bright airy reception. You know those subtle nods to the movies I mentioned? Near check-in you'll find a popcorn machine and towards the rear of the reception, you'll see a collage of various movie posters. I really like how it ties everything into the theme without being overkill.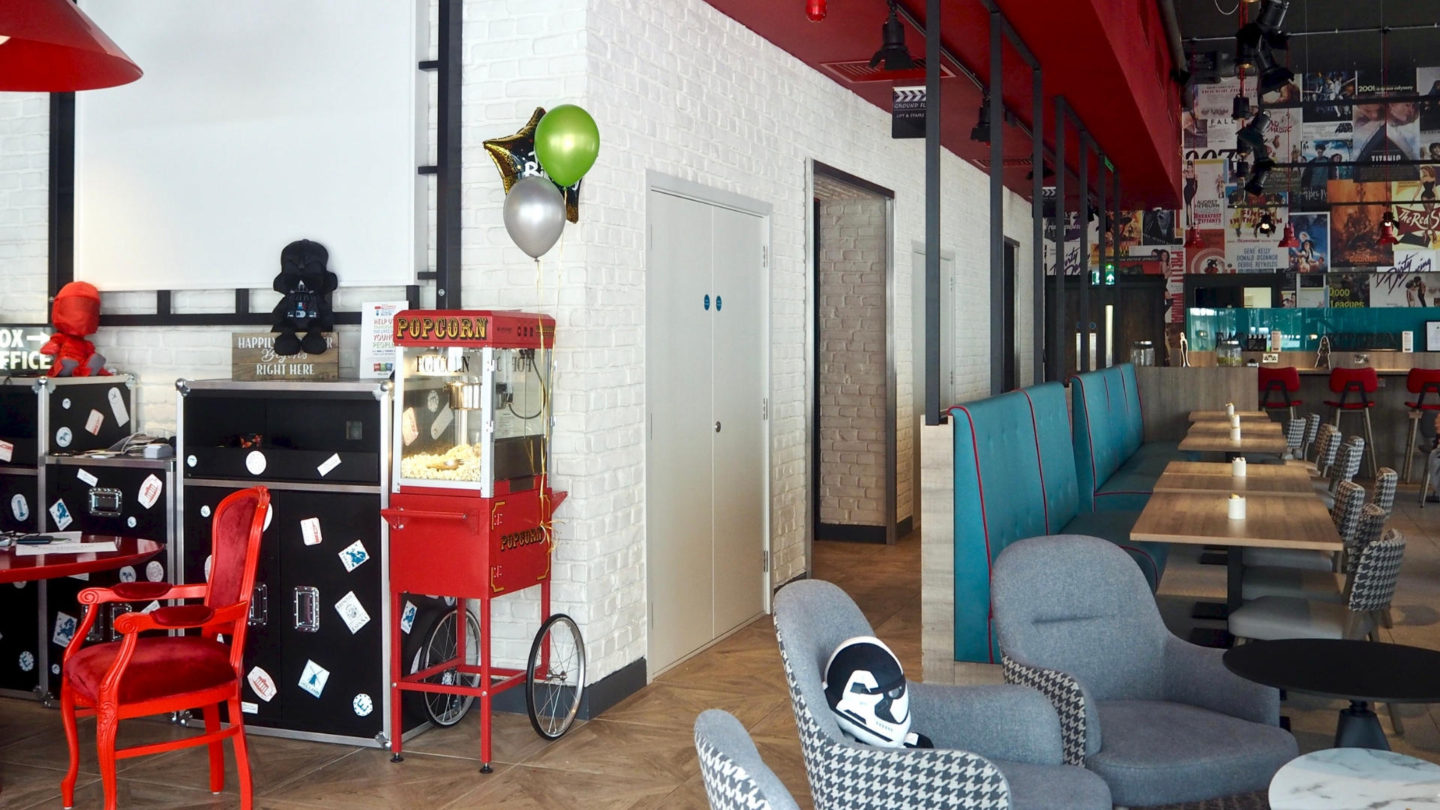 Talking of check-in, it was a quick and easy process and before I knew it I was heading up to my room.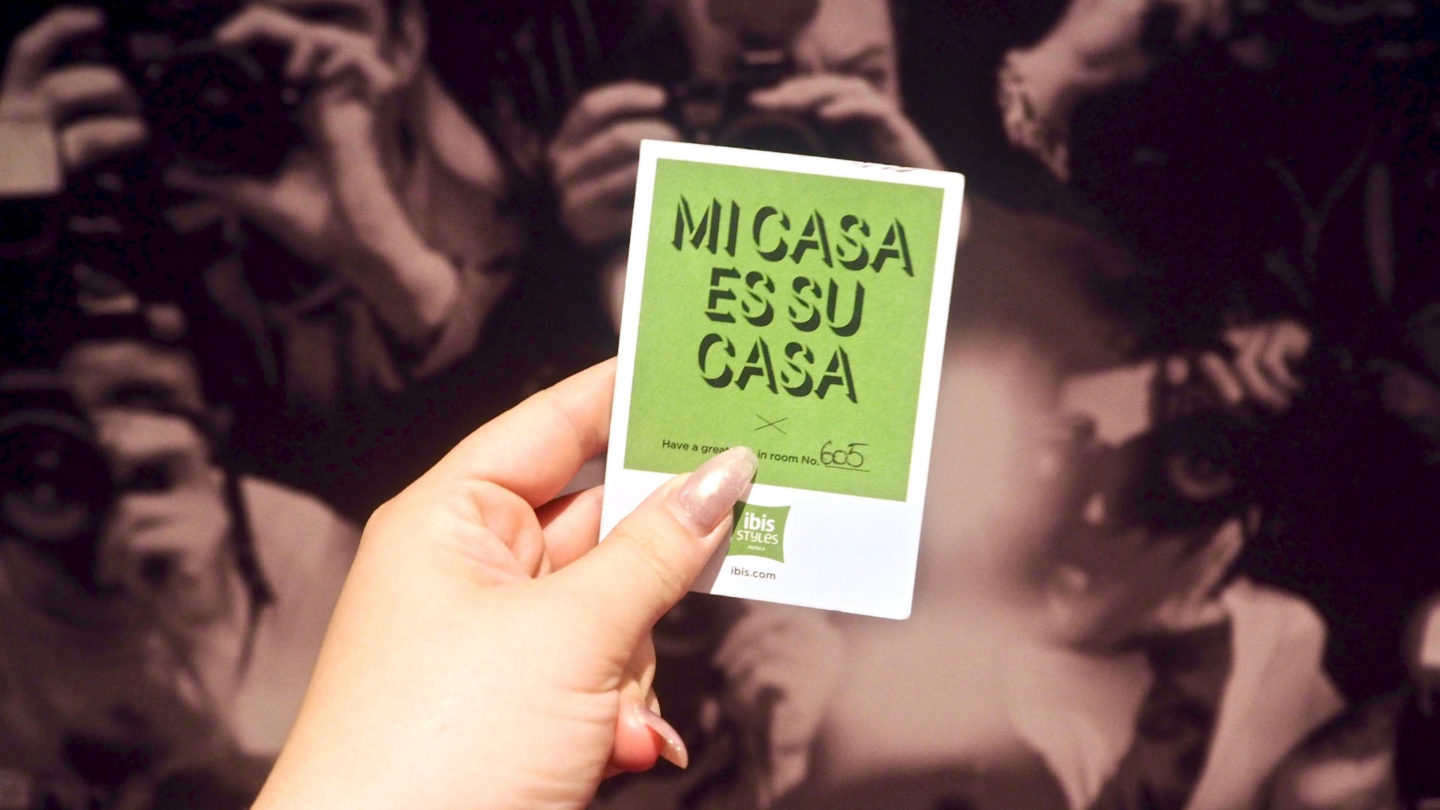 You know that subtle hints towards the movie theme I mentioned? They continued to the hallways. When leaving the lift you're greeted by this cool paparazzi style paper. & on the carpets, (which were red, of course). You'll find quotes describing famous movies. Such as the one below. Other than that, I spotted ET, Star Wars and Titanic to name just a few…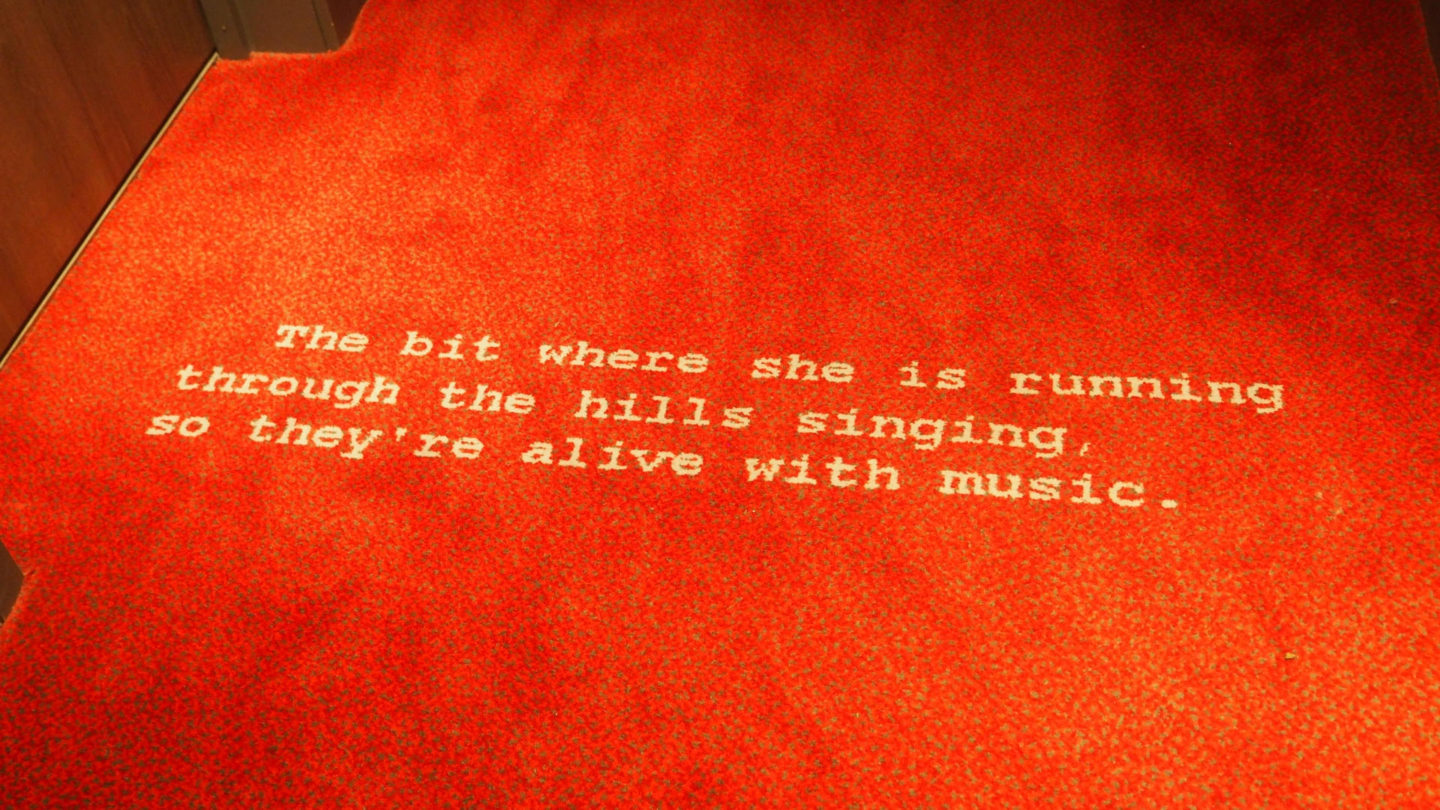 Room 605 – The Queen
The Ibis Style Ealing offers three types of room, "The Queen", "The Duet" and "The Family". The Queen a double room with a, you guessed it, queen sized bed. While The Duet comes with two single beds and The Family has both a double bed and a sofa bed. Each room comes with an ensuite bathroom, flat screen TV and of course, complimentary Wi-Fi. My room, 605, was one of "The Queen" style rooms and I must say, that I was very impressed.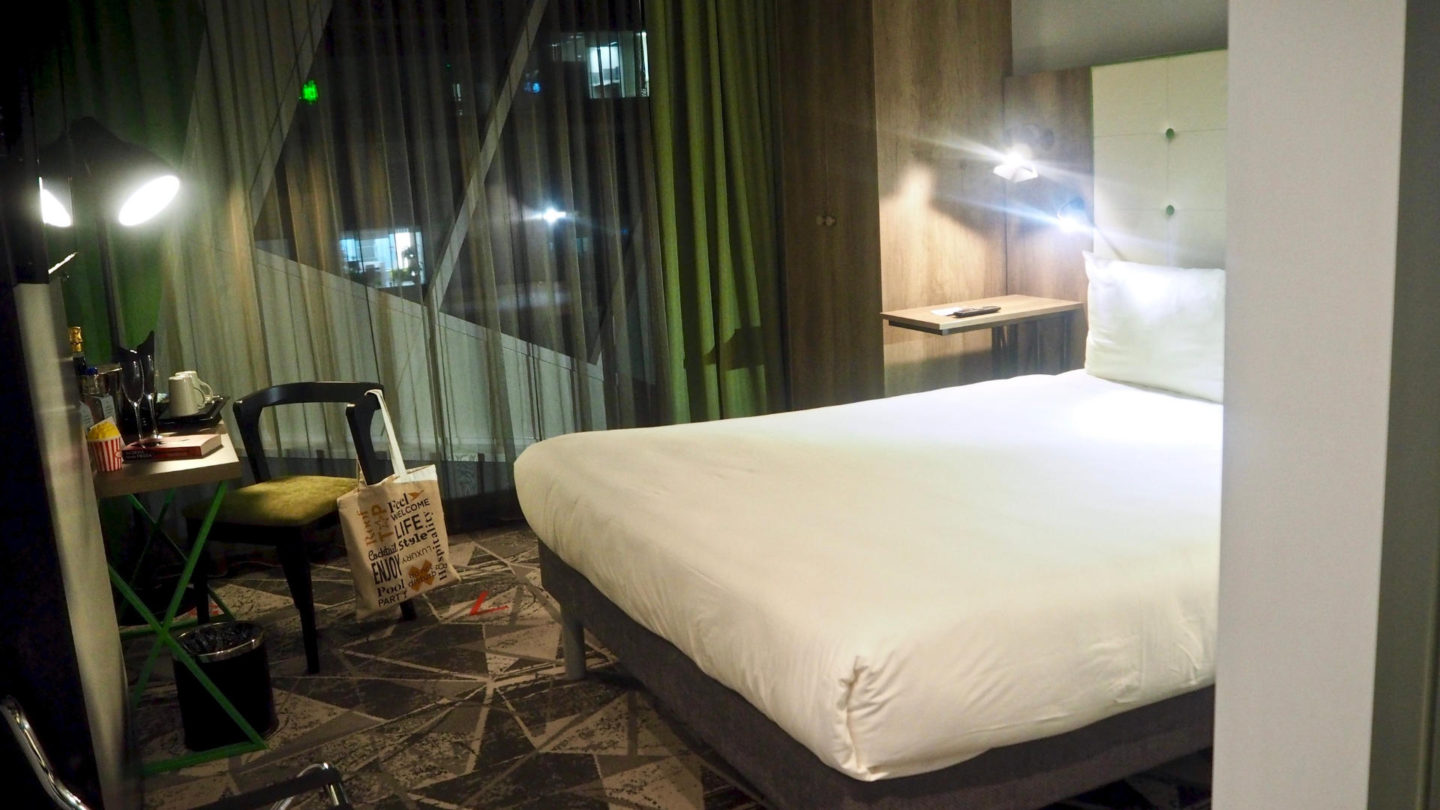 Now, you'll have to let me off here. My photos do not do the room justice. Mostly due to the fact it was about 9pm when I made my way up there and we all know unnatural light is not the best for this kind of photo. So, apologies about that. Believe me when I say there are so many little details Ibis have put in place that make the room even better. For example, to keep in with the movie theme throughout the hotel light fixtures were styled like those used on a film set and the carpet patterning is an art deco star pattern. In non-film related touches, they carried a pop of colour through the room which I felt made it feel a bit more homely.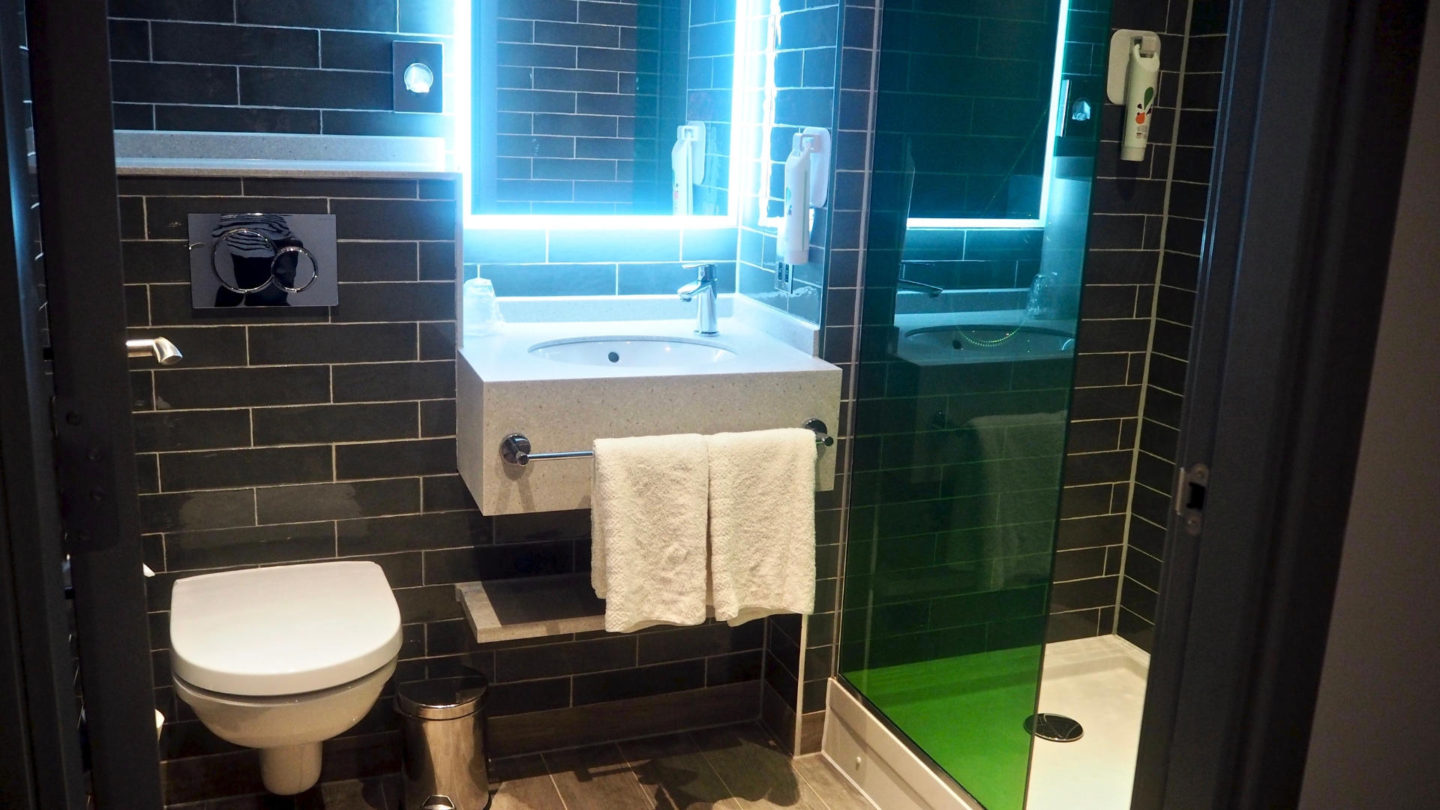 So, once in my room, I intended to settle down with a book and a glass of wine. However, I turned on the tv to check the news and found myself sucked into a film. And, where better for that to happen eh?! I must say that the bed was an absolute dream to sleep in, so much so, I ended up hitting snooze an extra few times than I meant to and ended up missing breakfast. Oopsy.. (They offer both Continental and Full English options, in case you were wondering!)
Rates are really reasonable and with a ten-minute walk to Ealing Broadway station where you can hop onto the Heathrow Connect, or take the District or Central line into Central London. If you're looking for somewhere to say in the Ealing area, or before a flight from Heathrow. I highly recommend booking the Ibis Styles in Ealing. Plus, it's just down the road from somewhere claiming to be the best pizza in London, what more could you need…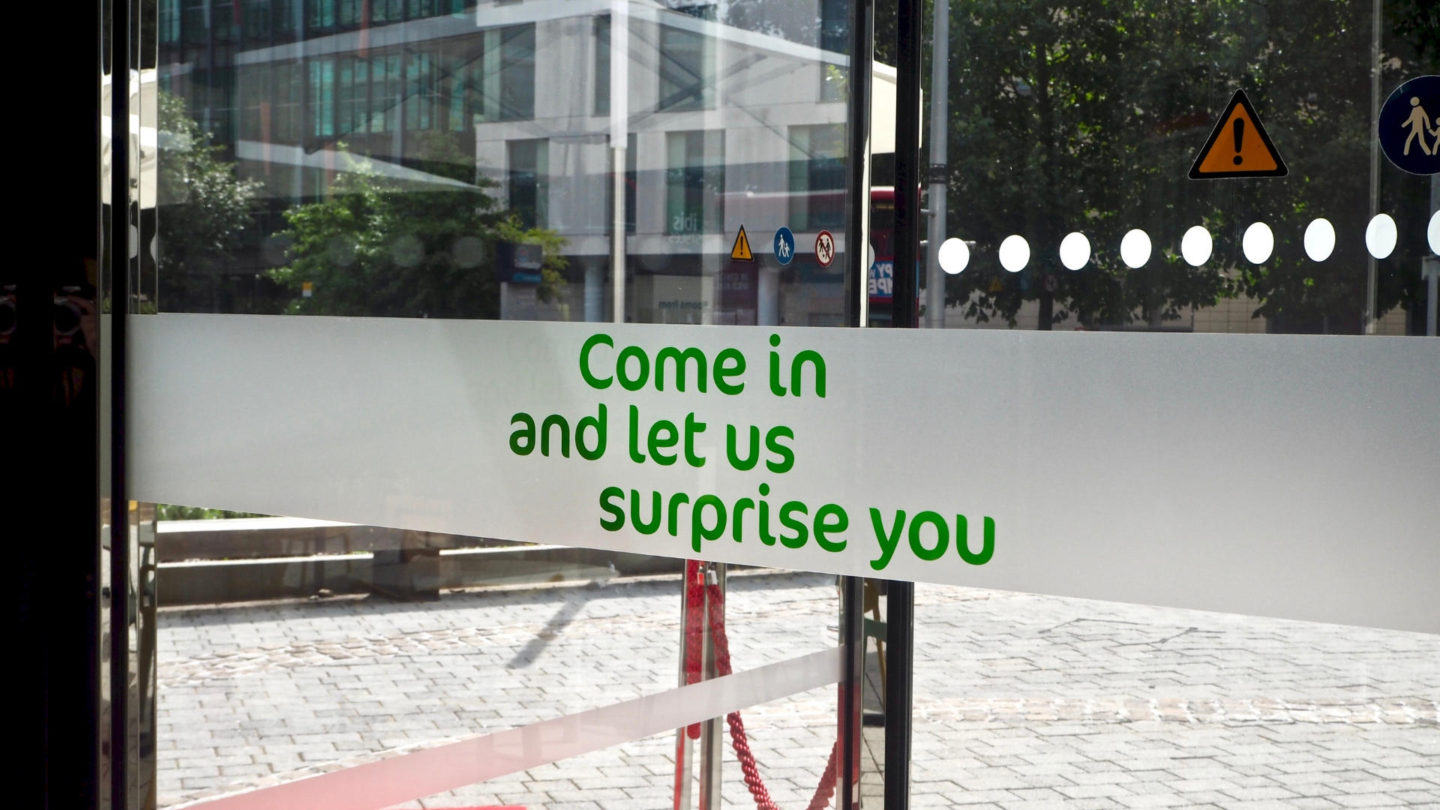 Find me on;
Bloglovin' | Twitter | Instagram