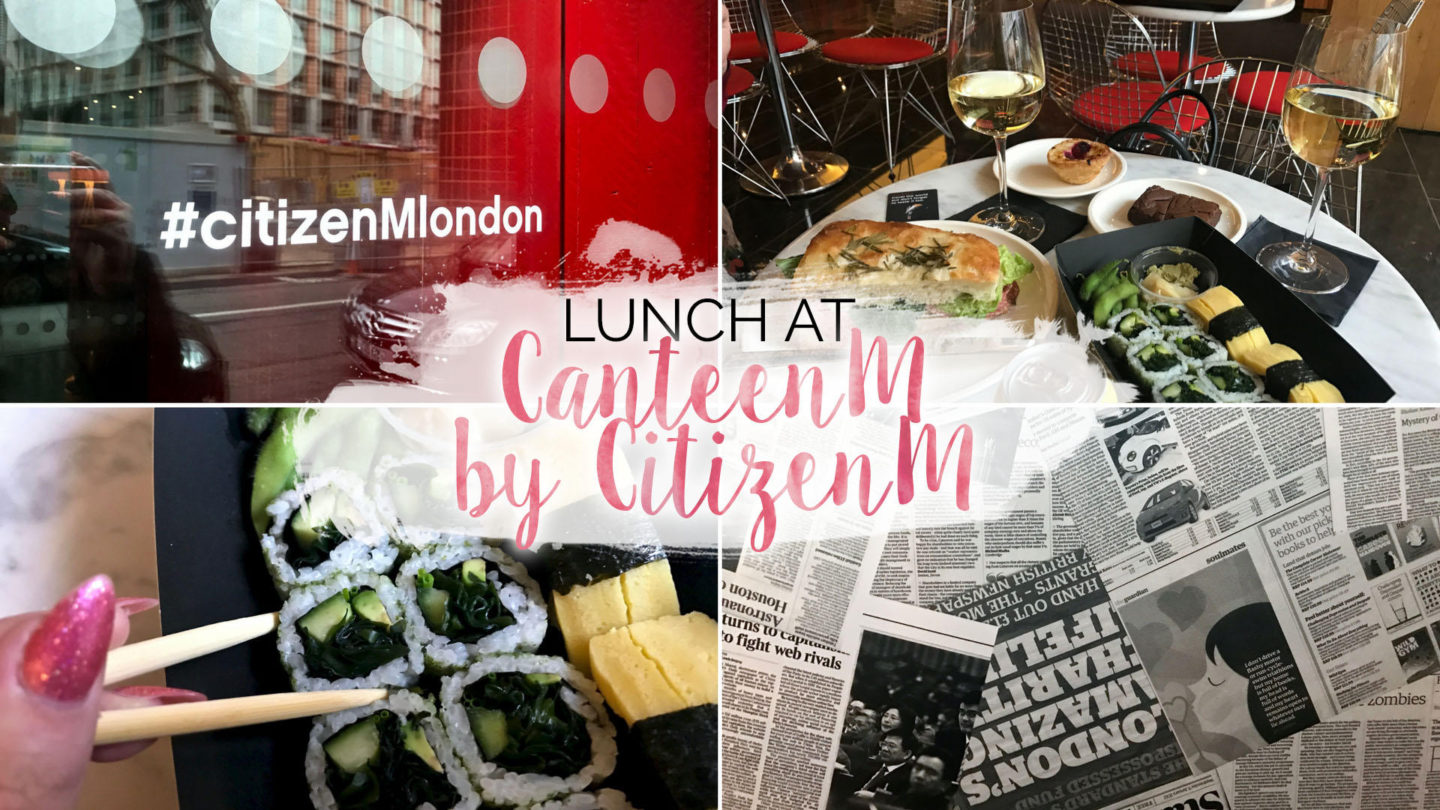 After seeing a few blogs post about the CitizenM hotels, I was itching to book a staycation. I mean the decor and style looked right up my street. But with no real excuse to, it was something I put on firmly back on the "later in the year" list. (That and being just about to splash out on a new camera, it seemed a little extravagant!)
However, the weekend before last I had found myself around the Bankside area after walking through the Tate Modern. While looking for a quiet spot to grab lunch, I spotted a branch of Citizen M. With the outside adorned with the words "Another World Is Possible" I knew I'd need to pop in, even if it was just for a glass of wine or two. Little did I know, they had a self serve CanteenM where I could pick up some lunch for a selection of fresh sandwiches, sushi, soups and of course satisfy my sweet tooth too. Before I knew it, we were sat at a cute little table having lunch..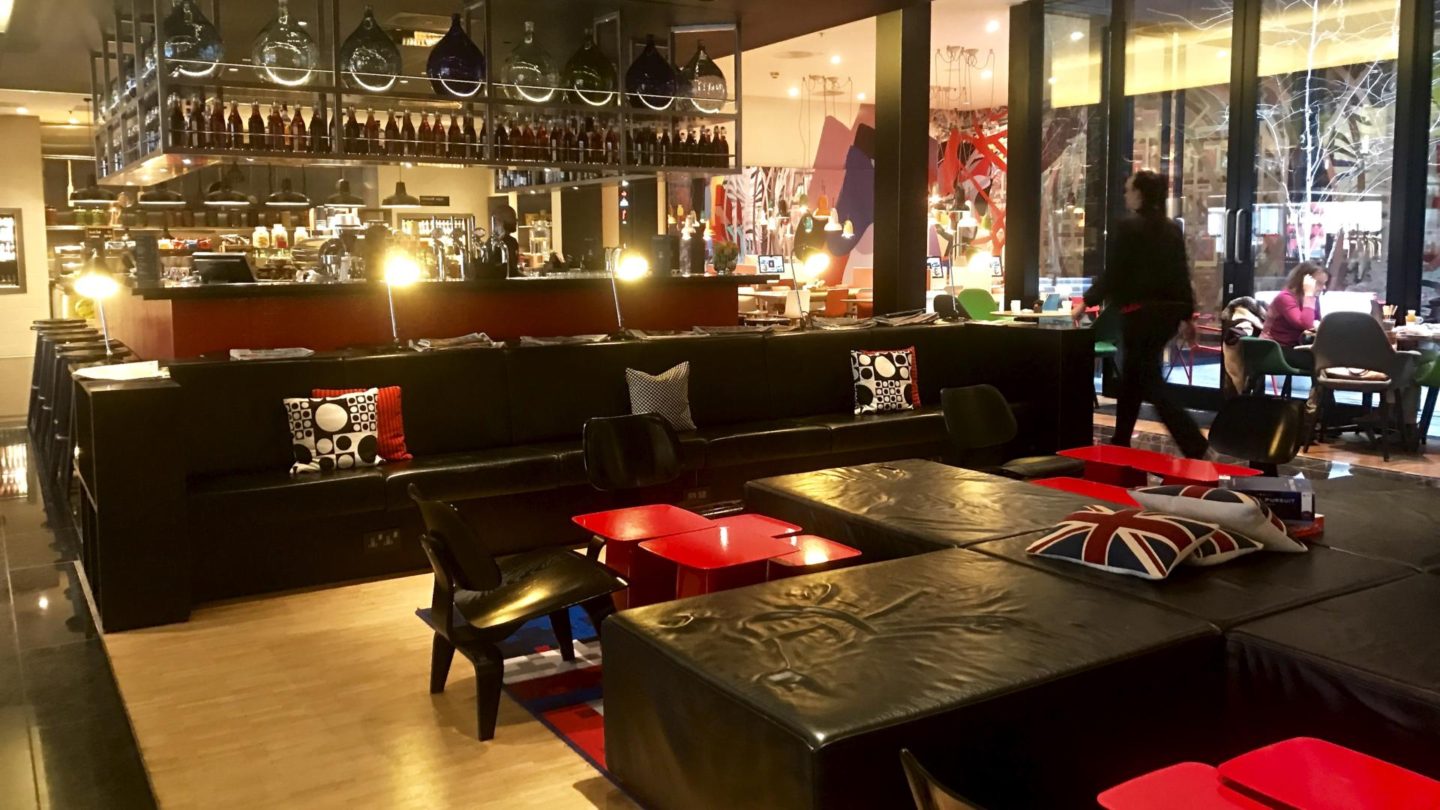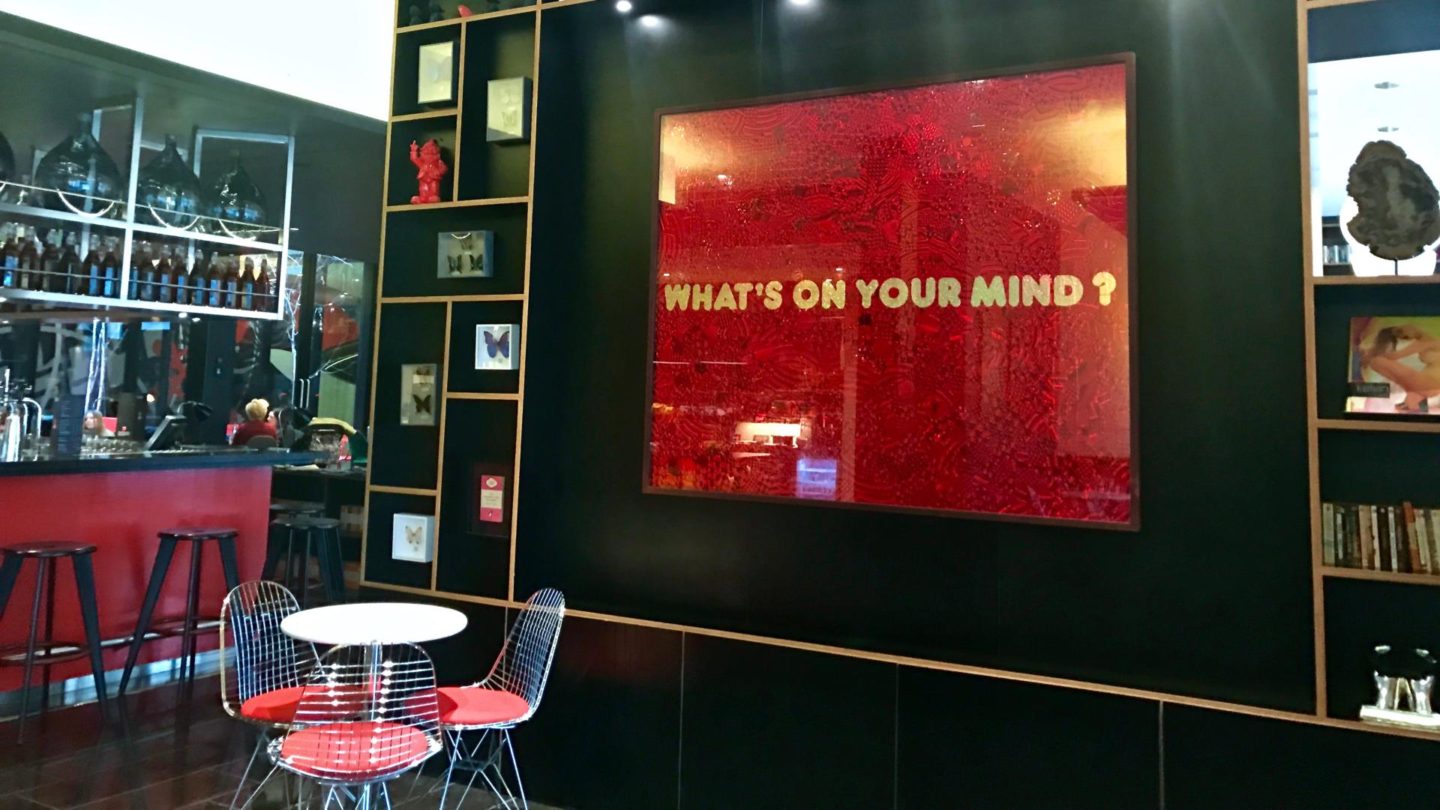 Lunch at CanteenM – CitizenM, Bankside
My photos really do not do the place justice. Everything is so well designed and thought out, the team at CitizenM has done a fantastic job. After making comment on the gorgeous decor to each other, we ordered a large glass of dry white wine and found a table. We sat near the window in between the above "What's On Your Mind?" sign and a huge mirror. My favourite part of the area we sat in though? The ceiling. This areas ceiling was covered in tabloid newspaper cuttings, a super cool design in my opinion.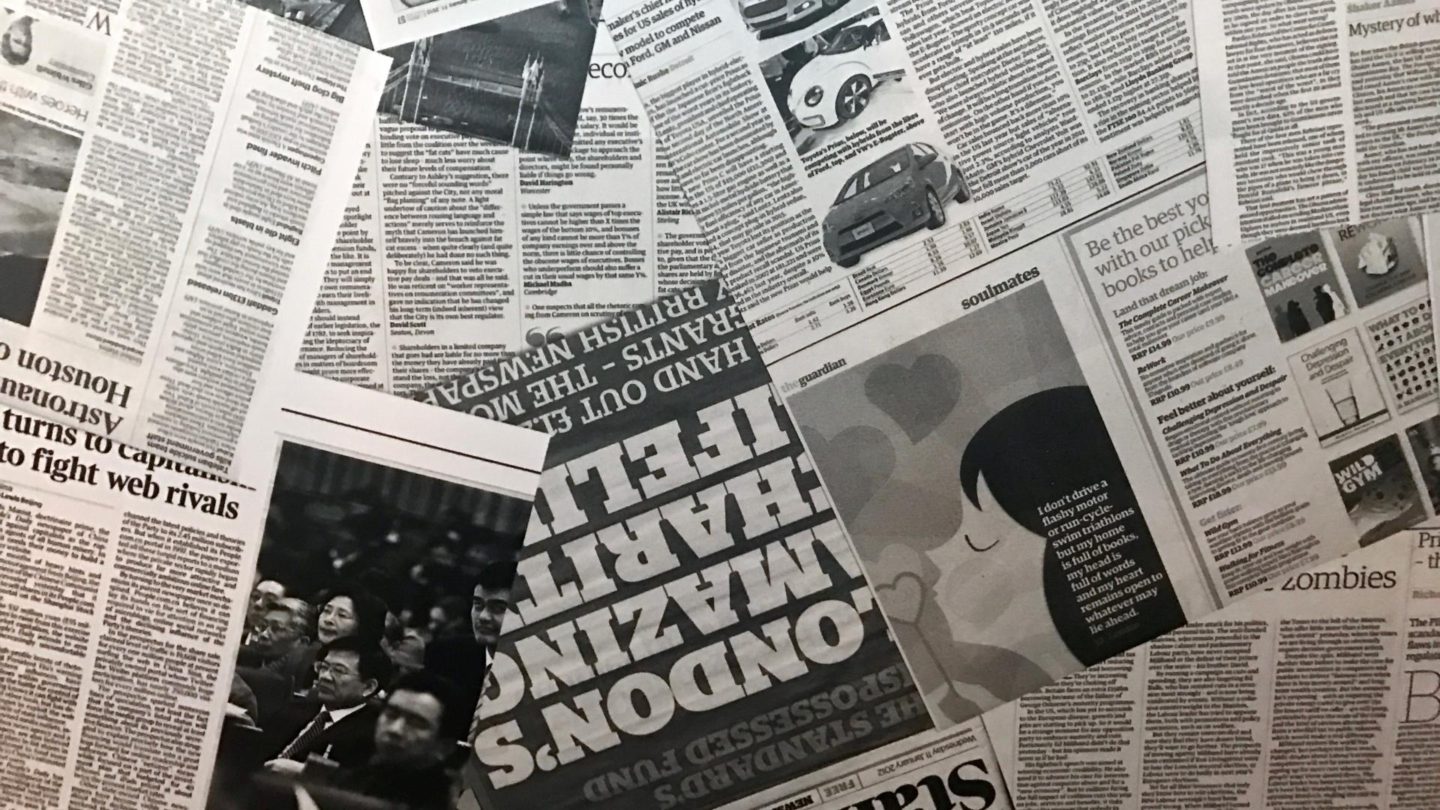 Anyway, on to lunch itself!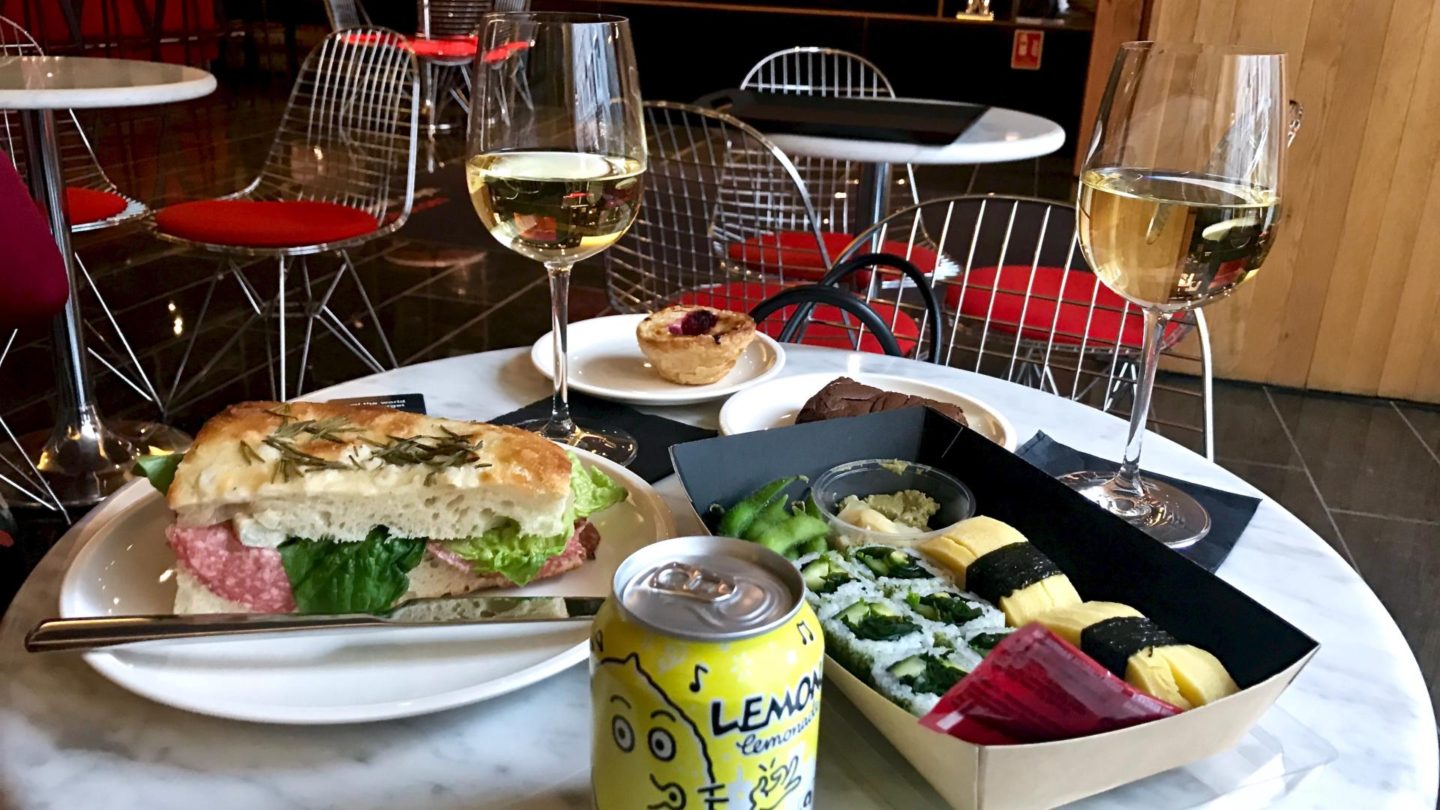 Sushi, sandwiches and scrumptious cakes
Since I had plans to go for dinner later that evening, I didn't want anything too heavy. So I settled on some veggie sushi made with seaweed and avocado. It was light, delicious and something I'd certainly pop in for again. My mum, who was joining my for lunch went for the focaccia filled with salami and roquefort cheese. She said although the bread was a little thick, it was fresh and the choice of using roquefort gave it a fantastic flavour.
Although, for me, the real show stopper was the selection of cakes. I went for a salted caramel brownie and it was so rich and gooey I've been dreaming about it ever since…
In fact, this weekend I may need to swing by for another!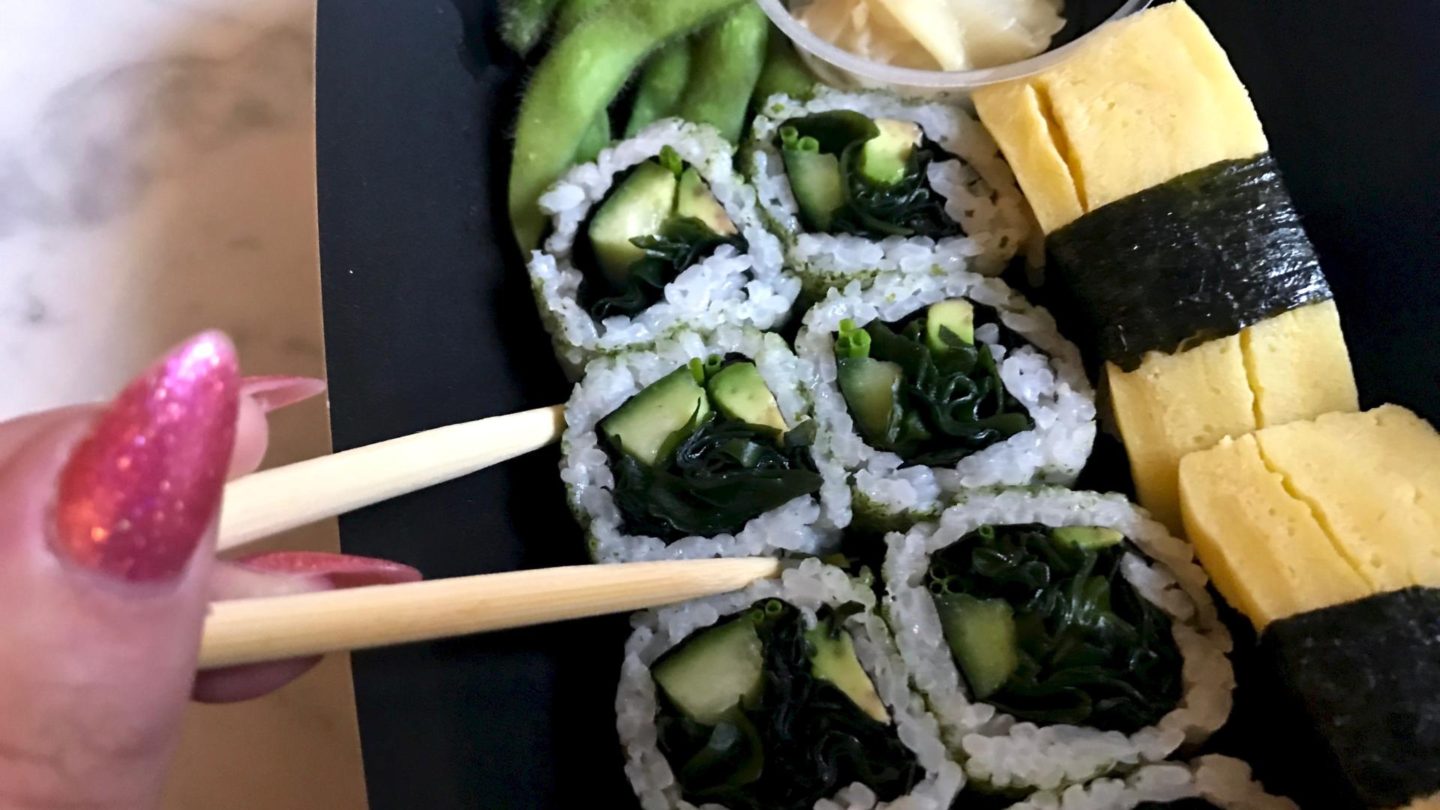 If you're looking for somewhere to enjoy a casual lunch with super cool surroundings, then CanteenM at CitizenM might just be your new "I know a great little place"…
Have you been to CitizenM before? What did you think?
Find me on;
Bloglovin' | Twitter | Instagram