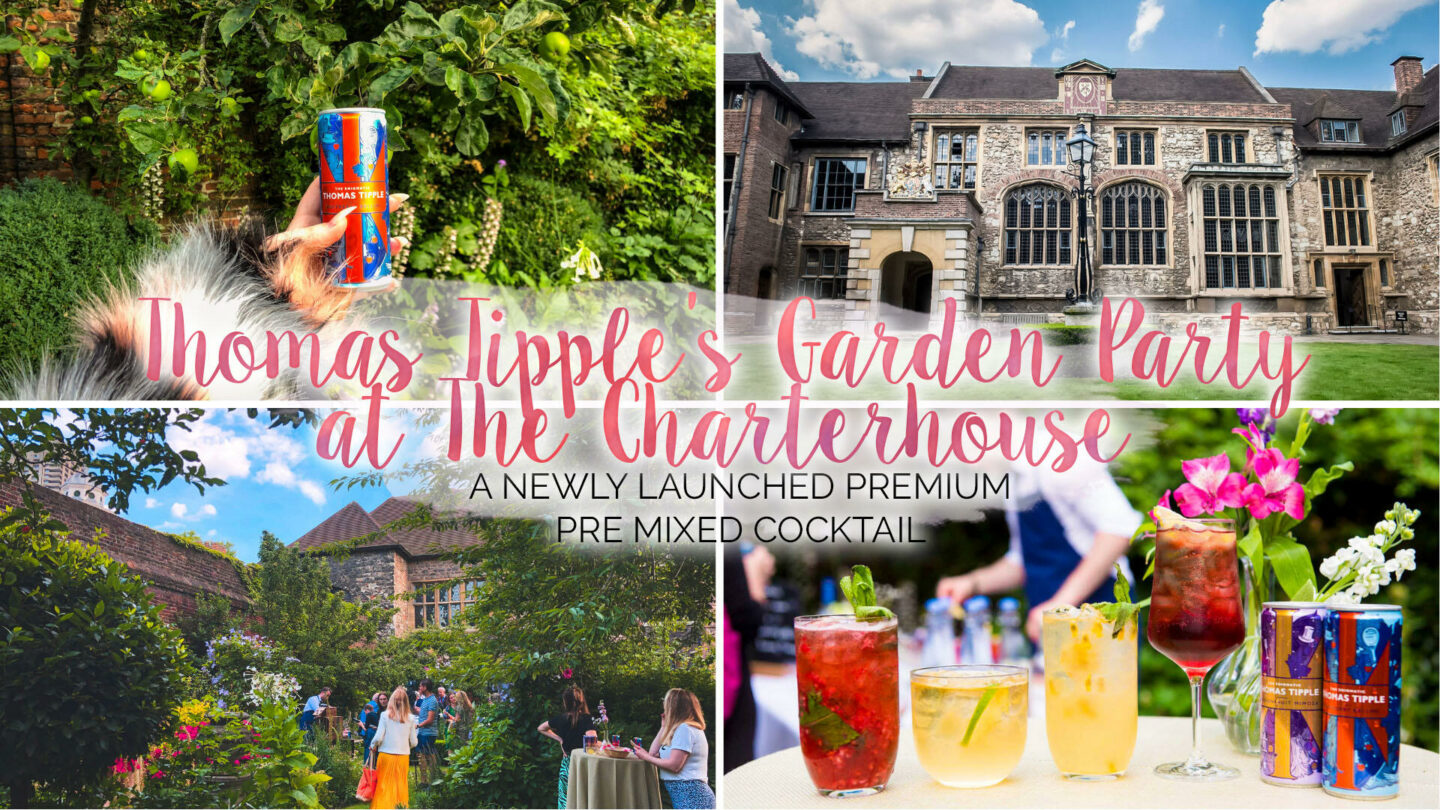 When it comes to the summer, for me, it means it's time for three things. Namely Saturdays in a beer garden, finding any excuse for a BBQ and "let's do something at the weekend" inevitably ending in heading over to a park and spending the day there armed with snacks and cocktails in cans. So, when I was invited by Thomas Tipple down to The Charterhouse for their launch garden party, I was thrilled. Thomas Tipple a new brand of premium, premixed cocktails that you can pick up either online or in stores in Wholefoods. And, the location they picked for their garden party was nothing short of spectacular…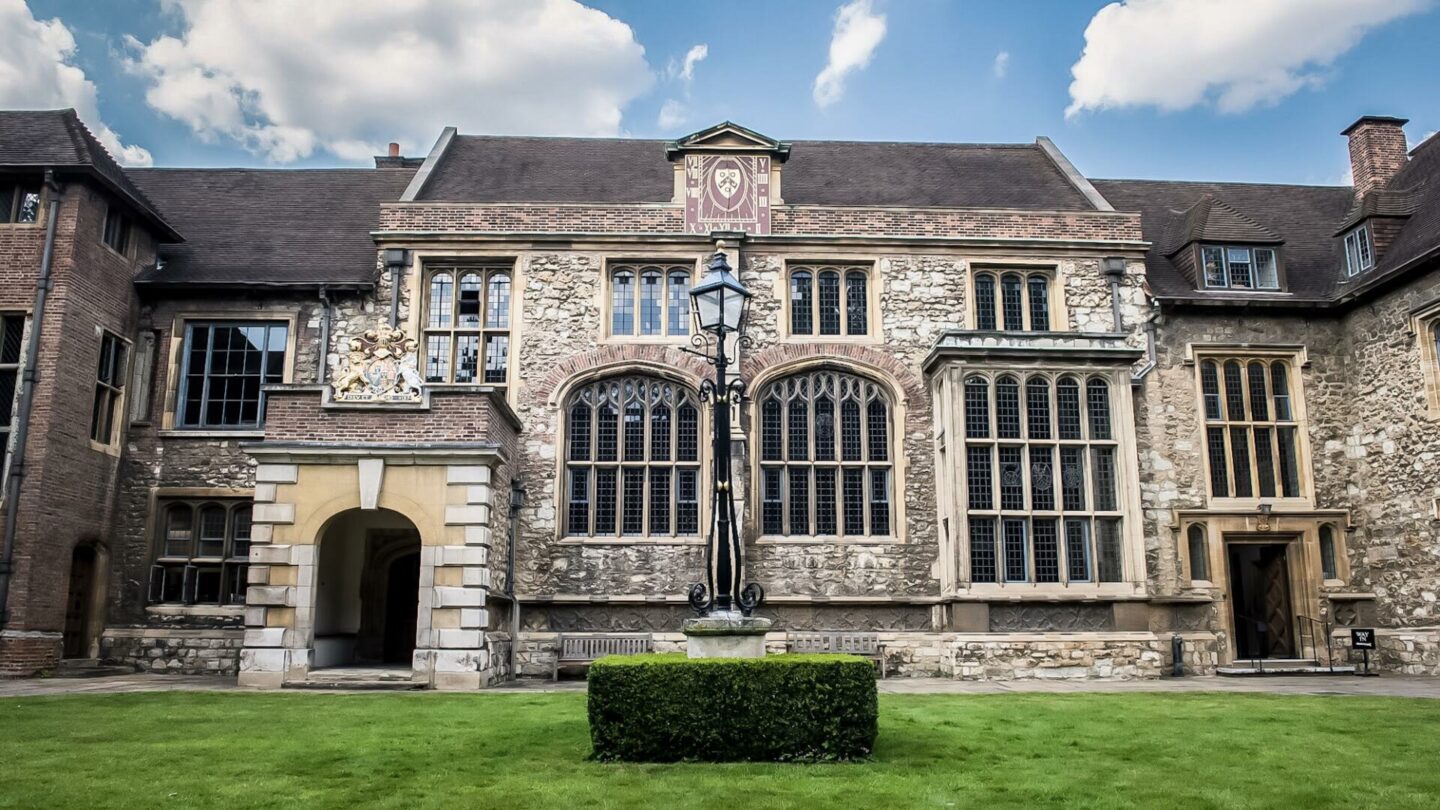 Thomas Tipple's Garden Party at The Charterhouse
I wasn't kidding about the stunning location, it looks like something straight out of Harry Potter. For a bit more context, The Charterhouse is a stunning set of historic buildings in Smithfields, a short walk away from Barbican station. Dating back to the 14th century, in its rich history it's served as a monastery, private mansion, boys school and an almshouse. (Which, if like me that word makes you go "a what now?" basically it's housing provided by a charity.) In fact, it's actually still serving as an almshouse for people over 60 who can live independently but are in financial and social need. And, if you fancy finding out a little more about this fascinating piece of London's history, you can book a tour and visit the museum here. I've not yet done the tour. But, based on what I found out in the evening I'm certain I'd find it fascinating!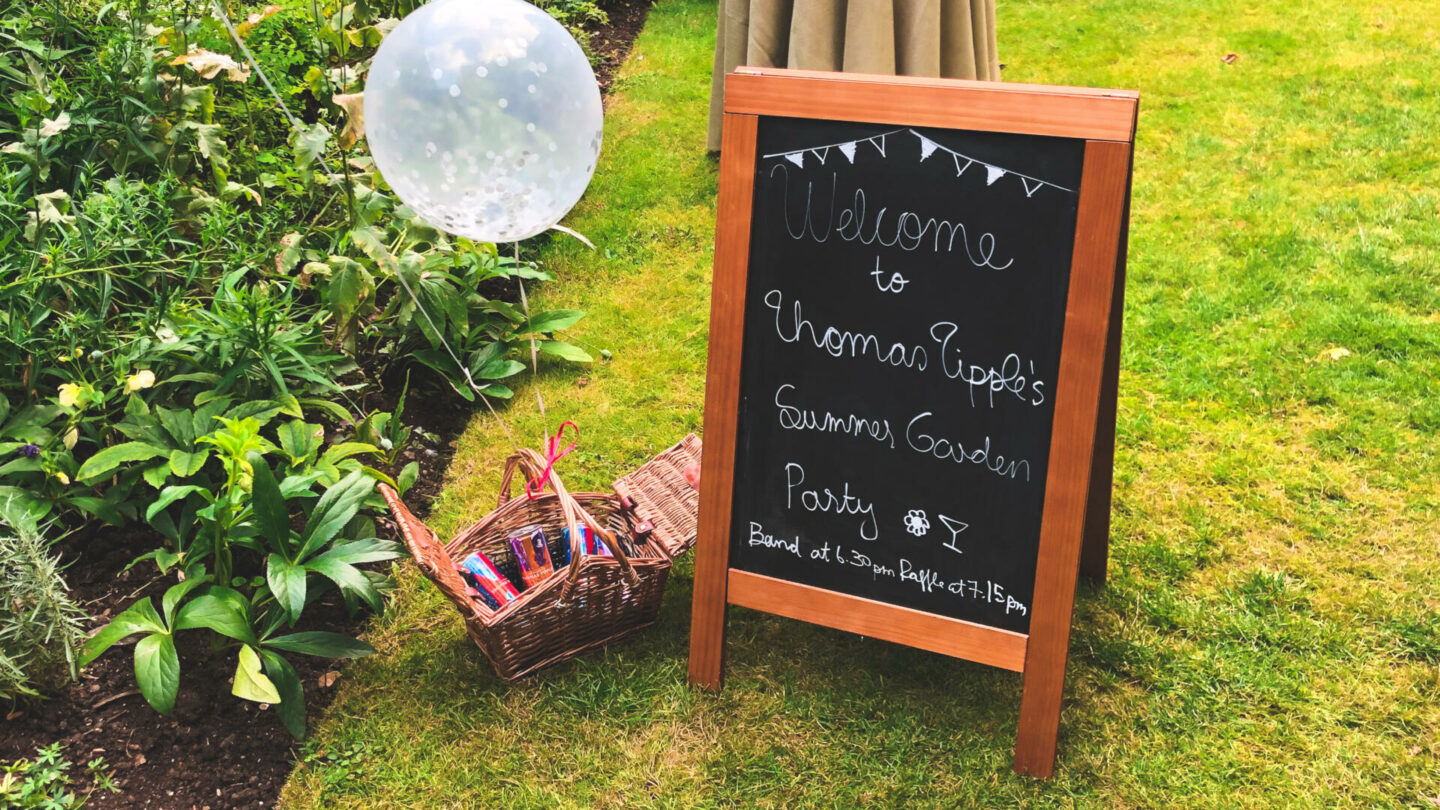 Following The Picnic Baskets To The Garden
Before I end up writing this whole post about how gorgeous The Charterhouse is, I think it's about time I actually share a little about the evening, isn't it? We started the evening by meeting a member of the team at the entrance (marked with a pair of silver "T" balloons). Here we told to follow the signs and balloons through to the garden. Each one of these balloons was attached to an adorable picnic basket filled with the drinks. And, well, they really did nail that garden party vibe.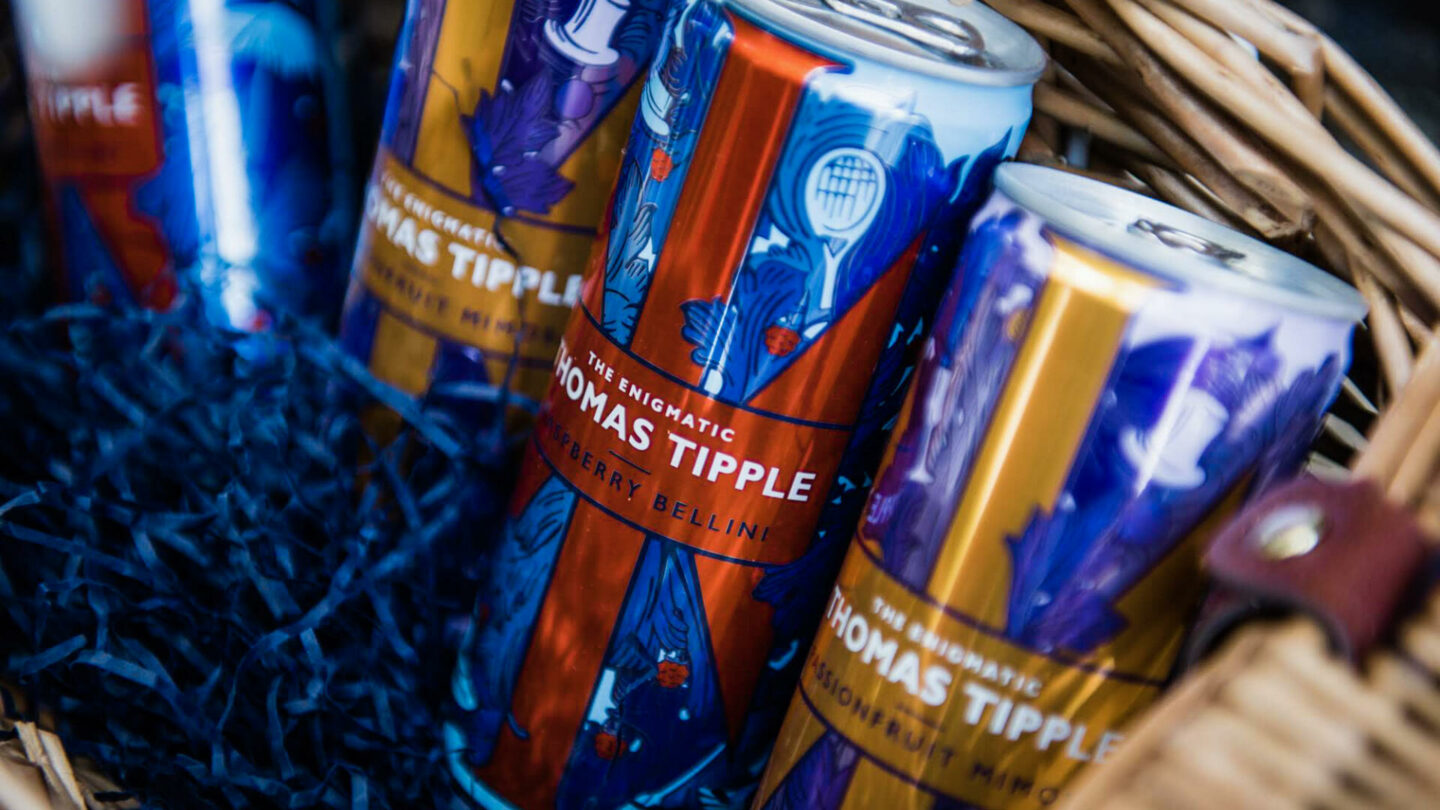 When I finally made it out to the garden, I audibly gasped. It was quite literally the perfect "garden party" set up.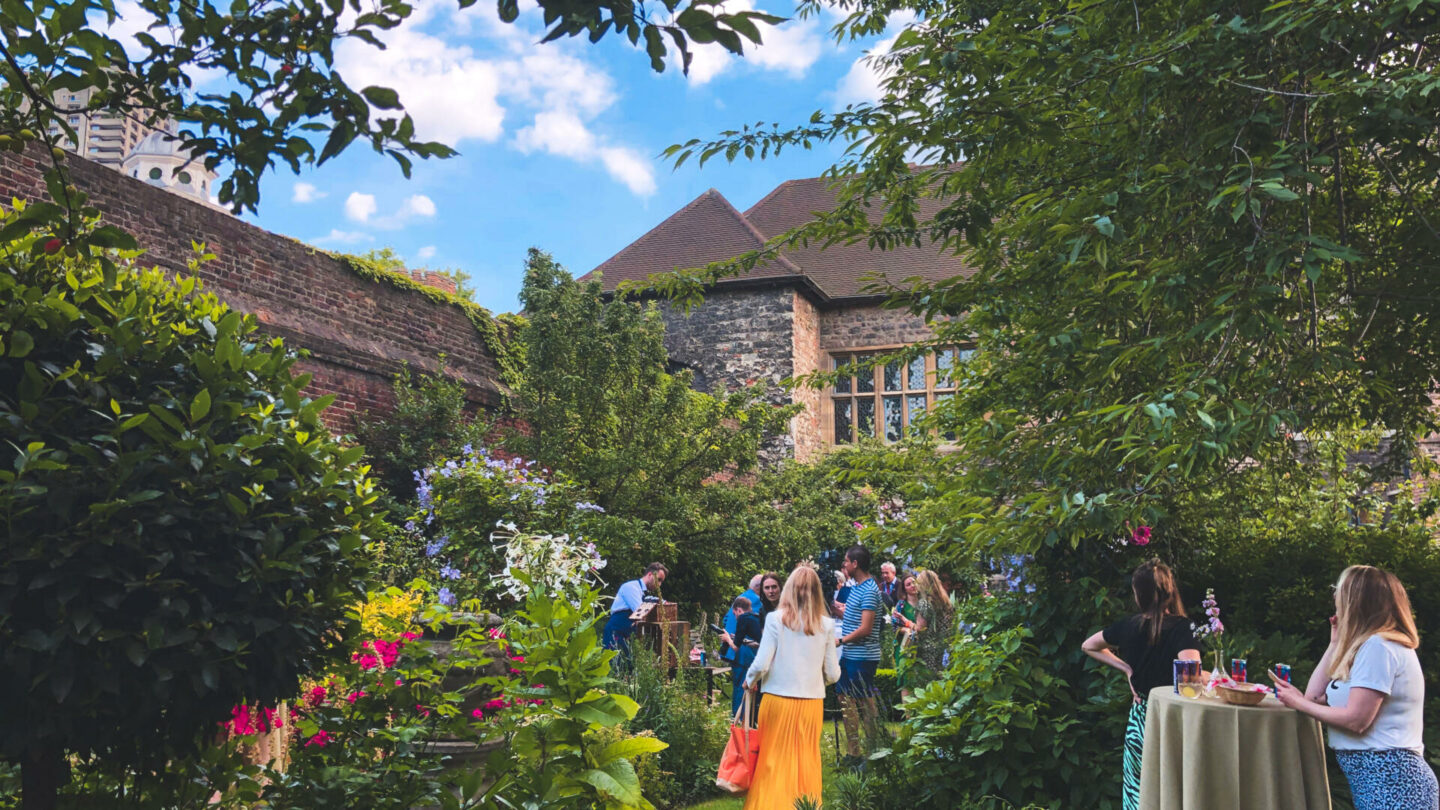 I mean, isn't it just straight out of a fairytale?!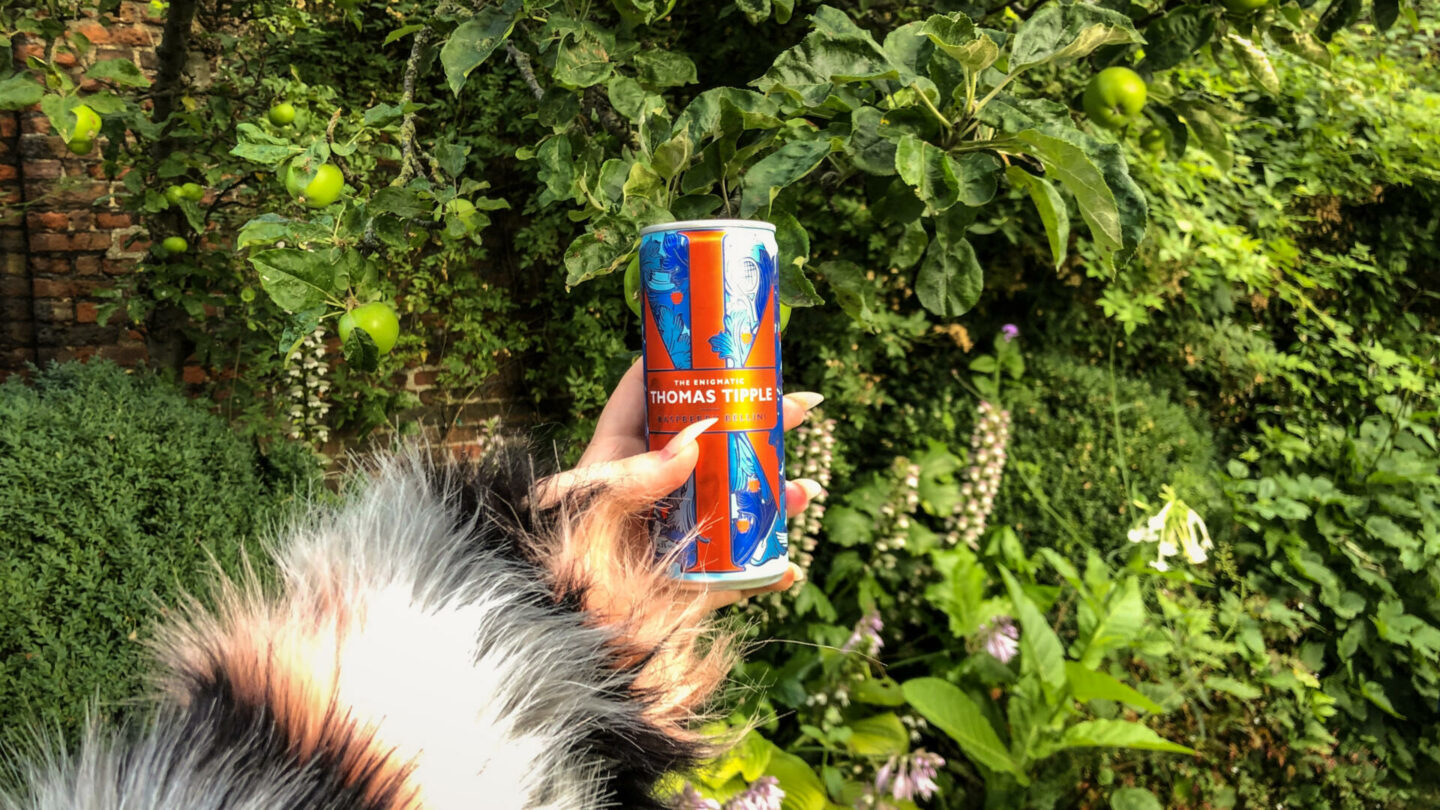 Raspberry Bellini's & Passionfruit Mimosa's
Thomas Tipple has launched their pre-mixed cocktail range with two of the nation's favorites. Namely, Raspberry Bellini and Passionfruit Mimosa. (Which, side note, I can agree that they'd most likely both be in my top ten cocktails if I was ever to make a list.) They are both in beautiful, British inspired packaging. If you like a little closer beyond the Union Jackesque design you'll spot top hats and tennis rackets. It's the little touches like this that show how much love and care has gone into this product.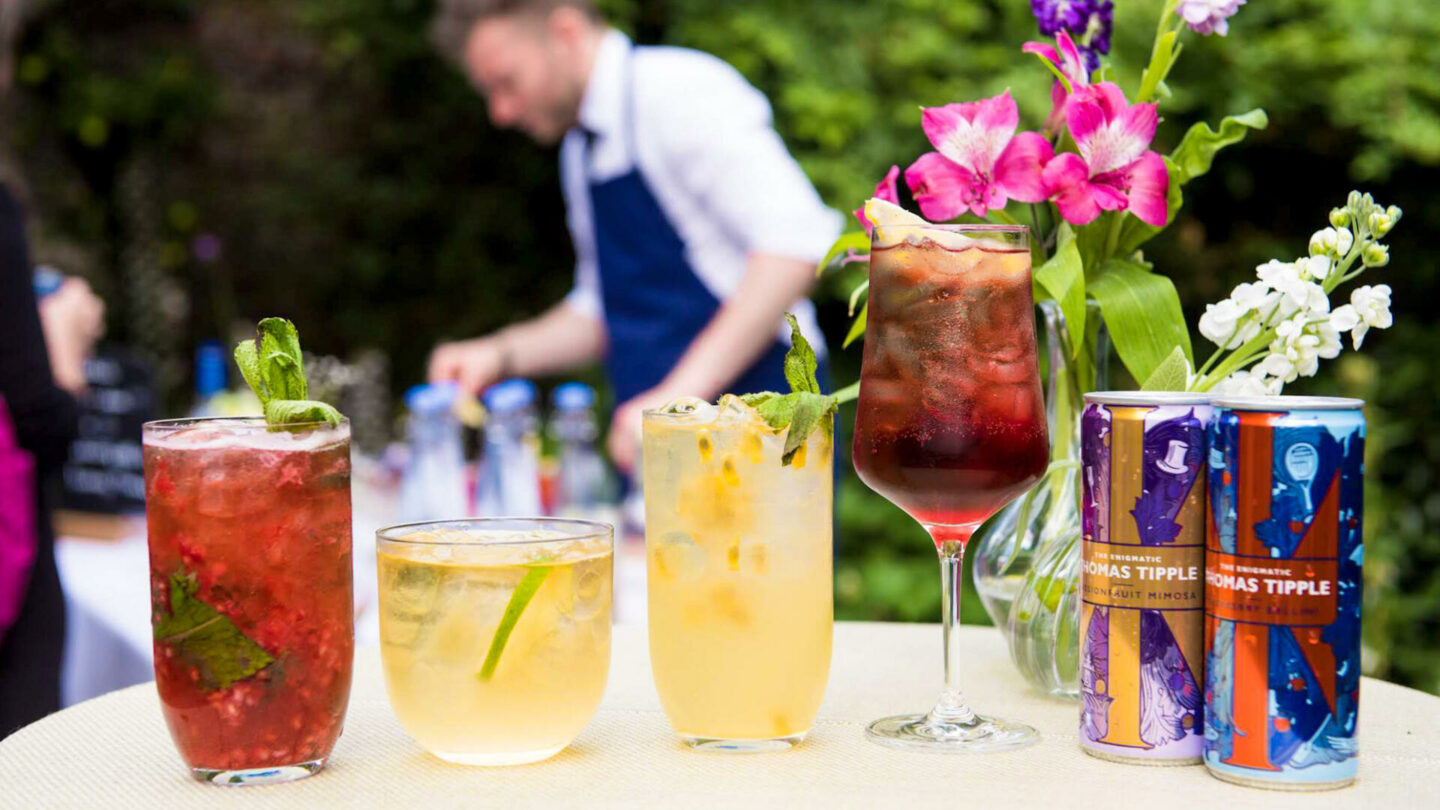 While these cans are designed to be enjoyed on their own, at the garden party we had the option to have them mixed into cocktails. What was especially nice about this was that each had two options. A way of making it a longer, less alcoholic drink. Or a short version, using the can as a base to add an additional liquor and flavor. I feel this speaks very highly of the quality of the ingredients used by Thomas Tipple. Because, well, I can't think of many other pre-mixed beverages that would stand up to this challenge.
Fancy trying a can or two of Thomas Tipple's cocktails for yourself? You can check out your nearest stockist here. Thank you again to the team at Thomas Tipple for inviting me for an absolutely wonderful evening!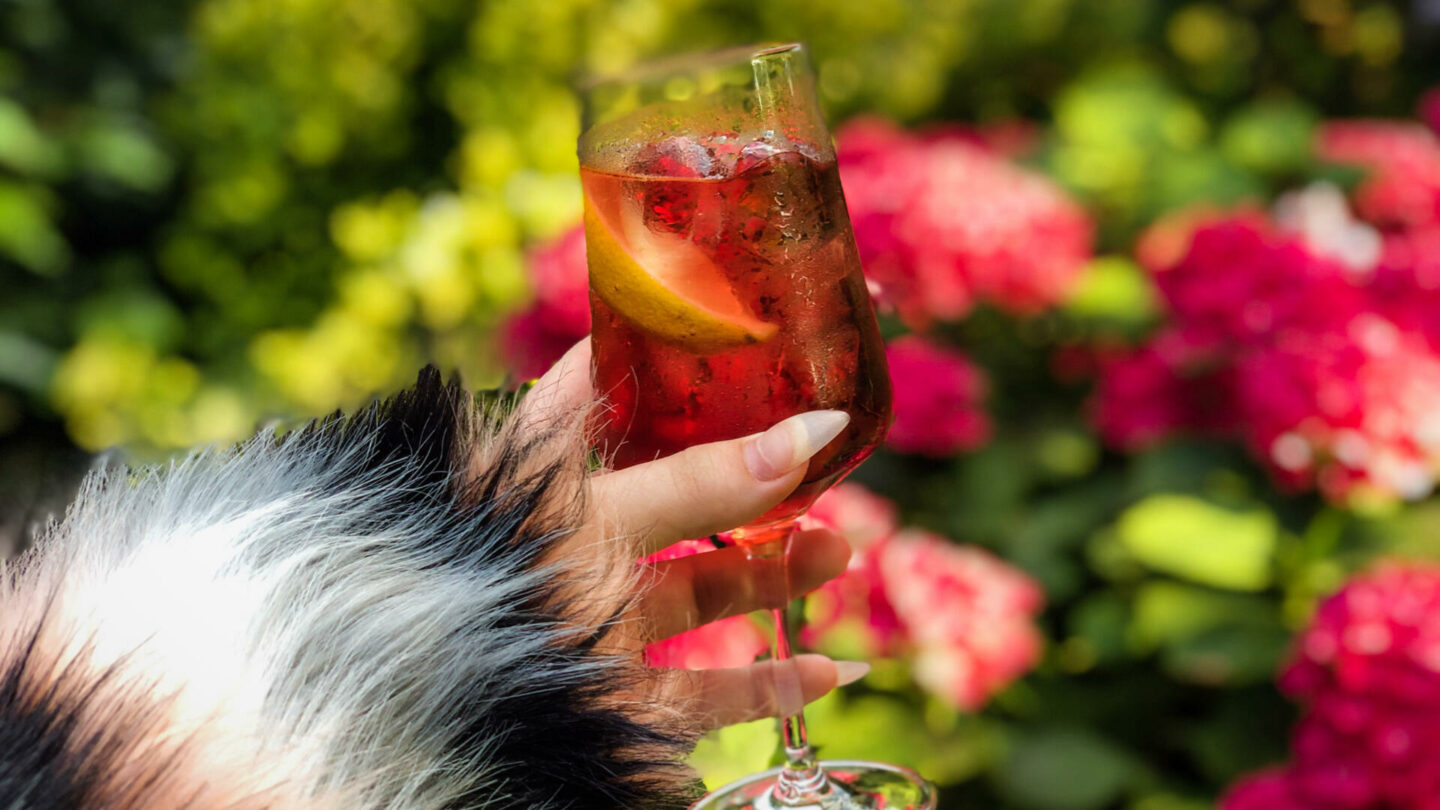 Find me on;
Bloglovin' | Twitter | Instagram