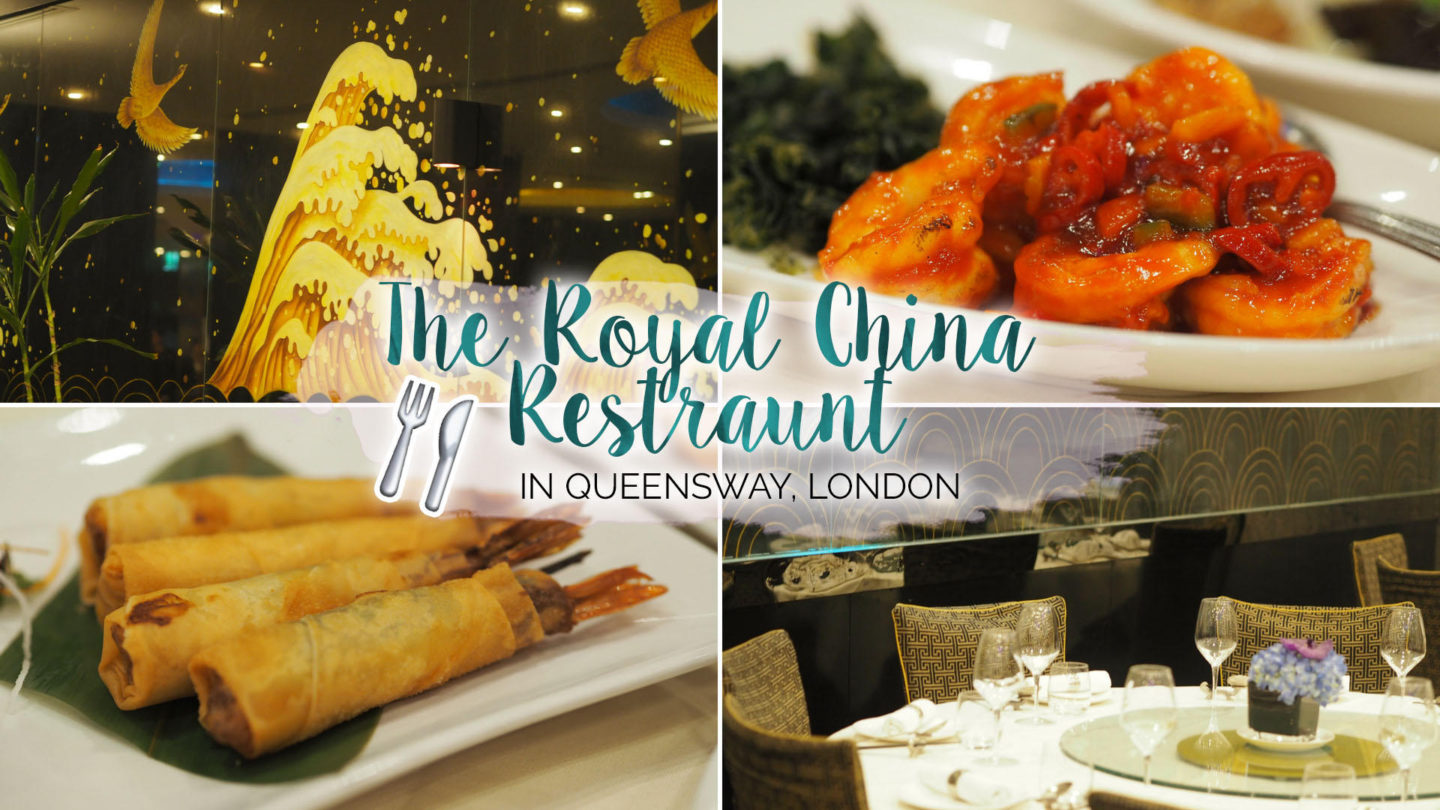 After our last trip to The Golden Dragon at Bang Bang Oriental, Sophie and I once again found ourselves catching up over Chinese food. As we're both huge fans of Asian cuisine, we were looking forward to splitting some seafood dishes and, in general, just sampling various delights from the menu. So with that in mind, here's what we thought to our meal at The Royal China Queensway.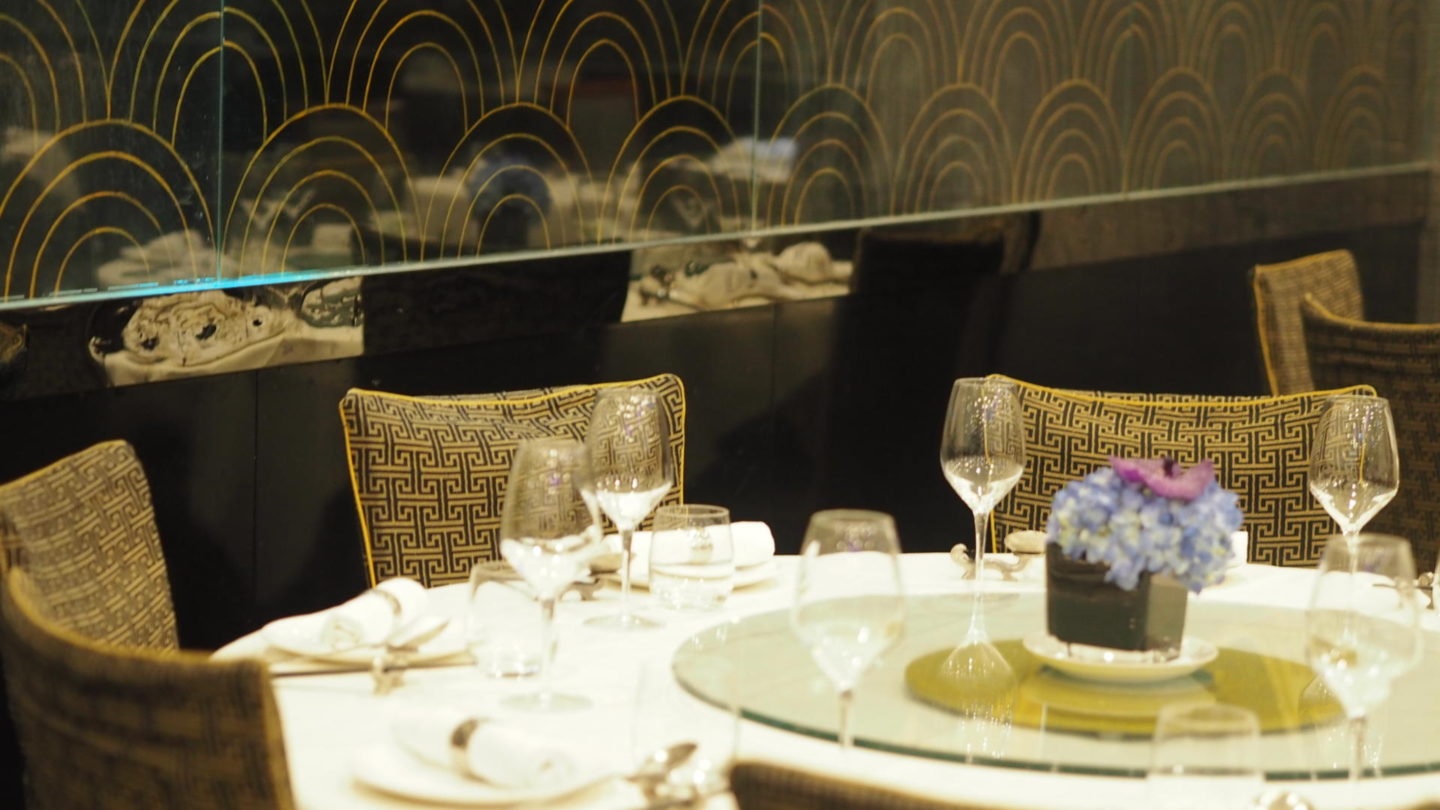 The Royal China Restaurant, Queensway
Located a stone's throw away from Queensway tube station you will find the first ever Royal China Restaurant. According to the team at Royal China, the Queensway branch is frequented by the local Chinese community who say the Dim Sum is as good as that found in Hong Kong. As I've not visited Hong Kong myself, I can't comment on this, but it certainly made me excited for our visit. When we arrived we were promptly seated in the already busy restaurant. Considering it was a Tuesday evening at around 6 pm, we took this as a good sign of things to come and excitedly looked at what to order.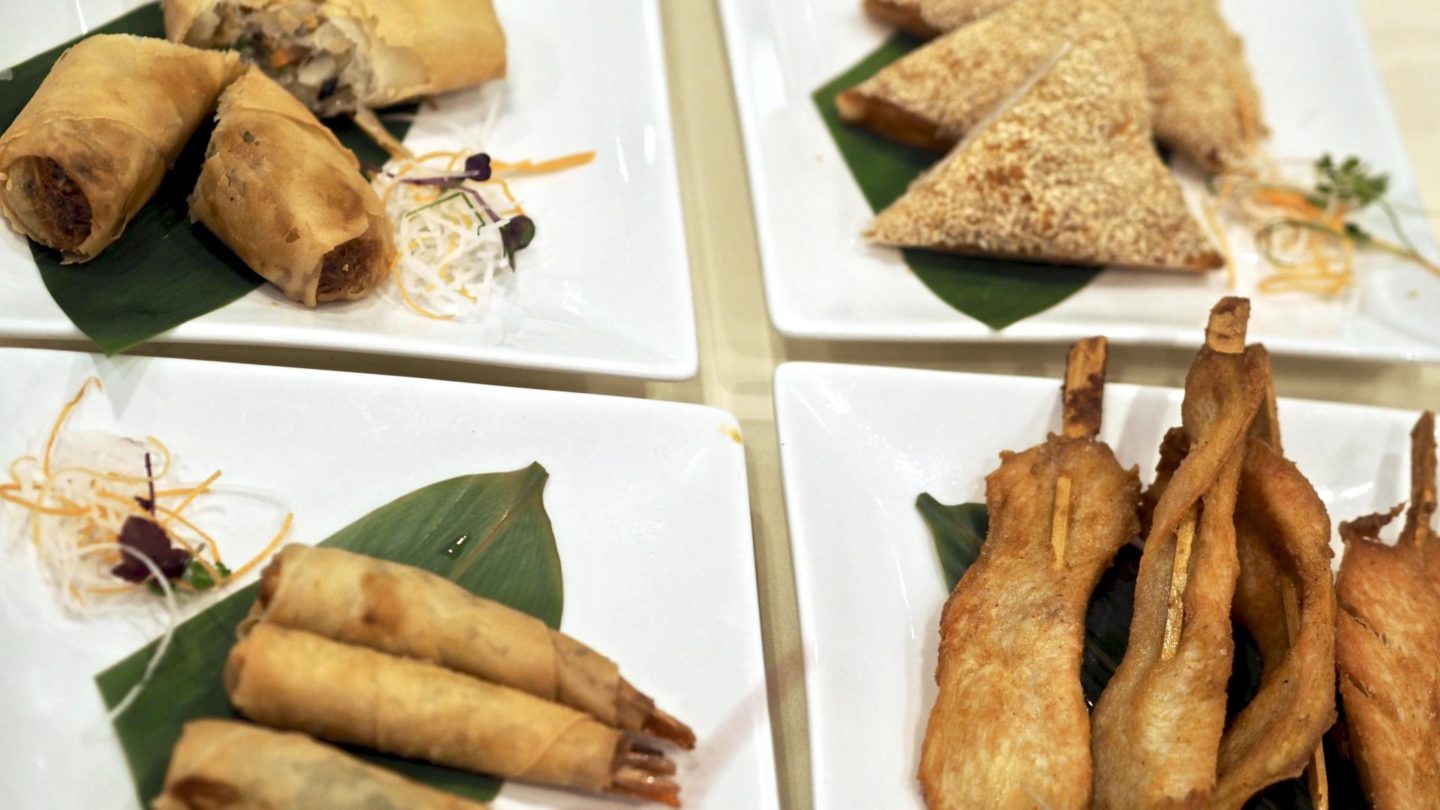 Starters To Share
After our starters from other Chinese restaurants in London being rather small portions, we decided to go all out when it came to a selection to share and our mains. With Sophie ordering a lobster starter as a main. Due to a communication error, it arrived with the starters, but I'll talk about it in the next section. (So that explains why you can see all the other bits behind!). Anyway, to start we decided on a selection of our favourites. Namely the Vegetable Spring Rolls, Satay Chicken, Crispy Prawn Rolls and Sesame Prawn Toast. What we didn't bank on was just that these were all in rather generous portion sizes and would probably have been enough on their own. Oops. They were all absolutely divine but if I had to pick a favourite it would be the Crispy Prawn Rolls. Or maybe even the Vegetable Spring Rolls…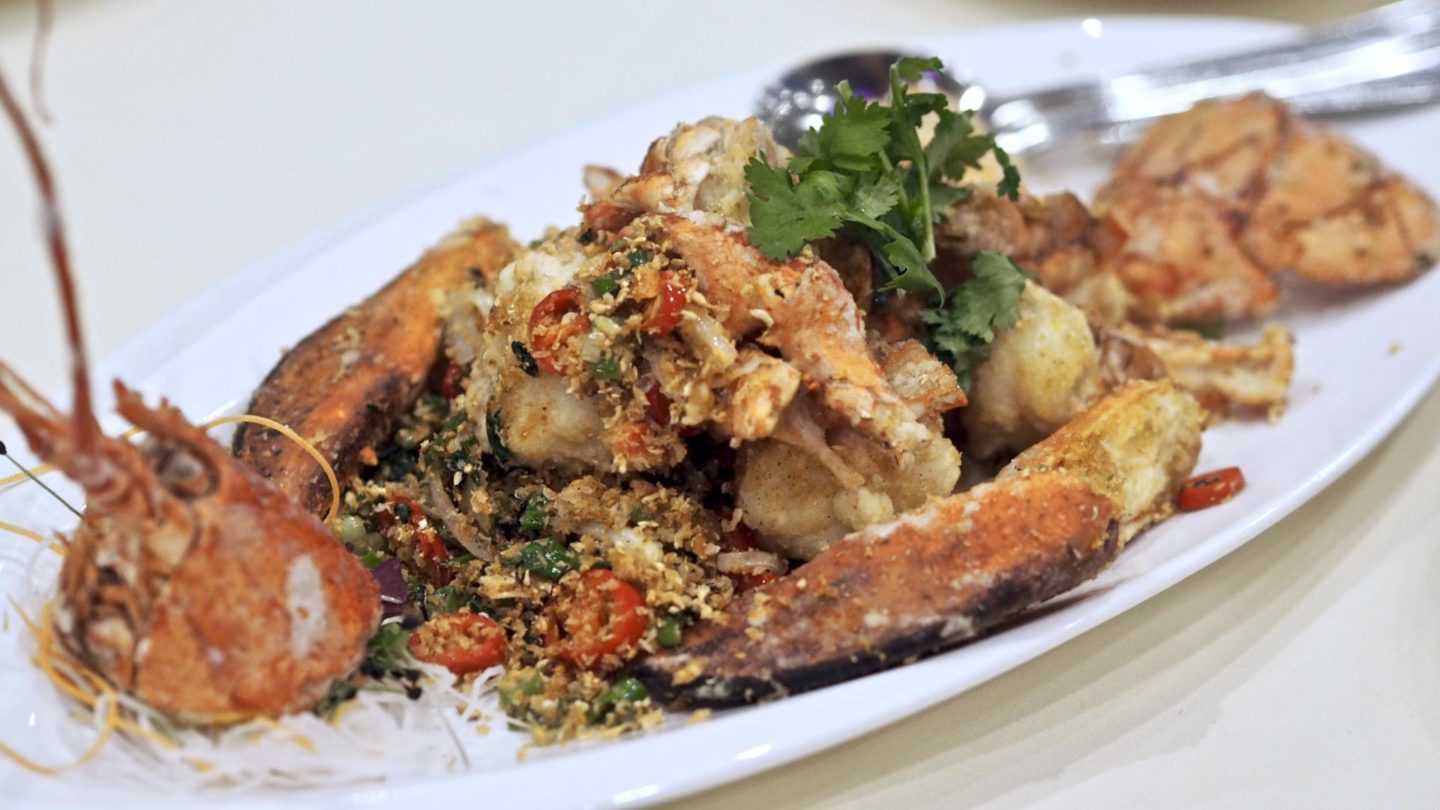 The Seafood Main Courses
If you've seen any post that involves me and Sophie going for food then you'll probably have guessed we're both big fans of seafood. Well, if not, I'll catch you up. We both really, really like seafood. If it involves prawns, lobster or fish we're probably gonna give it a shot. So yeah, that's you all caught up on that front…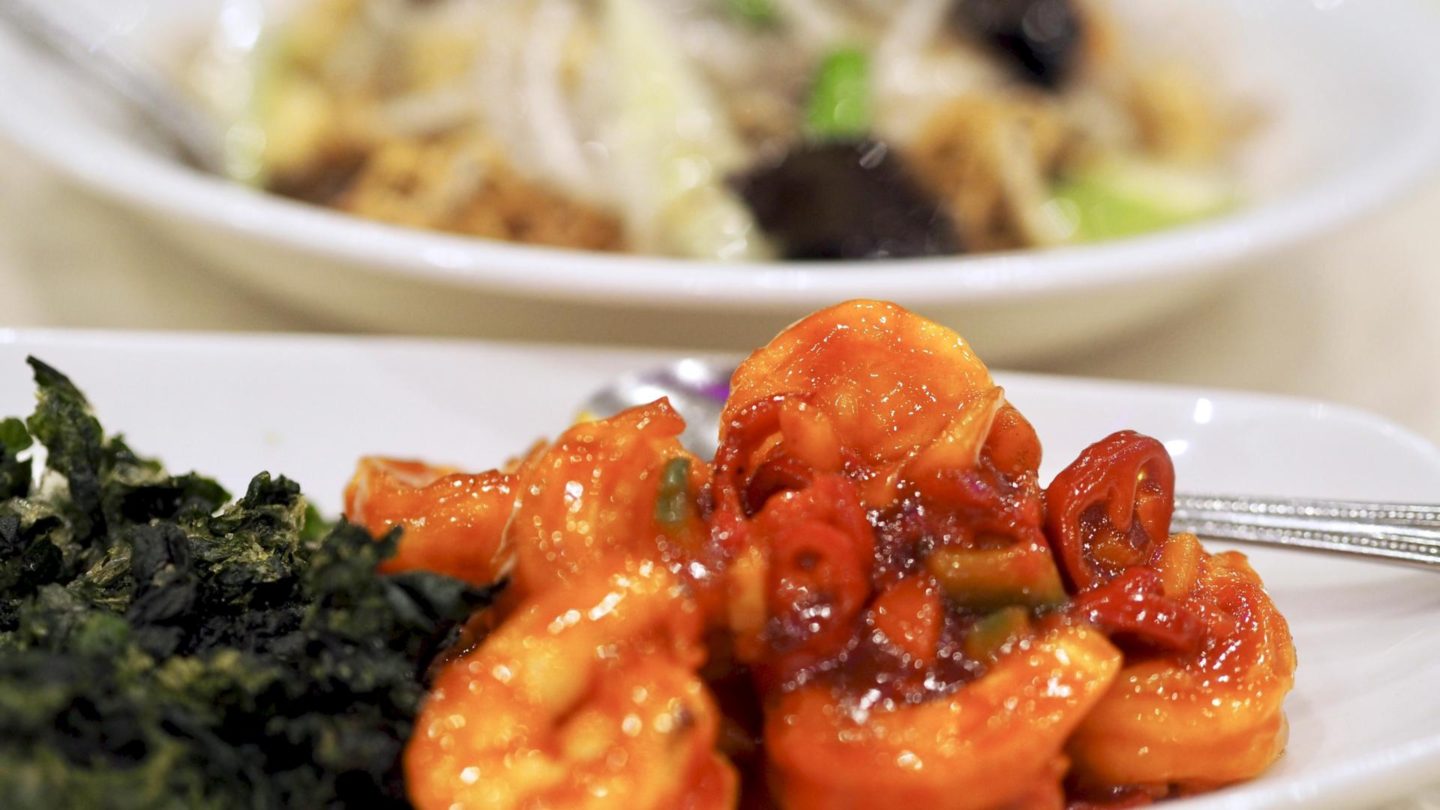 Anyway! As I mentioned above Sophie ordered one of the starters as a main, namely the Fresh Lobster. It was meaty, well seasoned and most importantly tasty. I went for the Sauteed Prawns with Red Chilli Sauce "Szechuan Style". (I admittedly did shortly after make a terrible "Mulan Sauce" joke to Sophie as we'd both had a good laugh at the latest Rick & Morty series.) Again, as we ordered this at the same time as the starters, we underestimated the portion size and I thought it would be a good idea to order the Mixed Vegetable Noodles to go alongside our dishes. In hindsight, I should have spotted the £9.80 and seen that it would be huge. Also in hindsight, I should have asked what sauce it was in as it's noodle sauce coating was not up my street at all. Although, everything else I'd 100% re-order.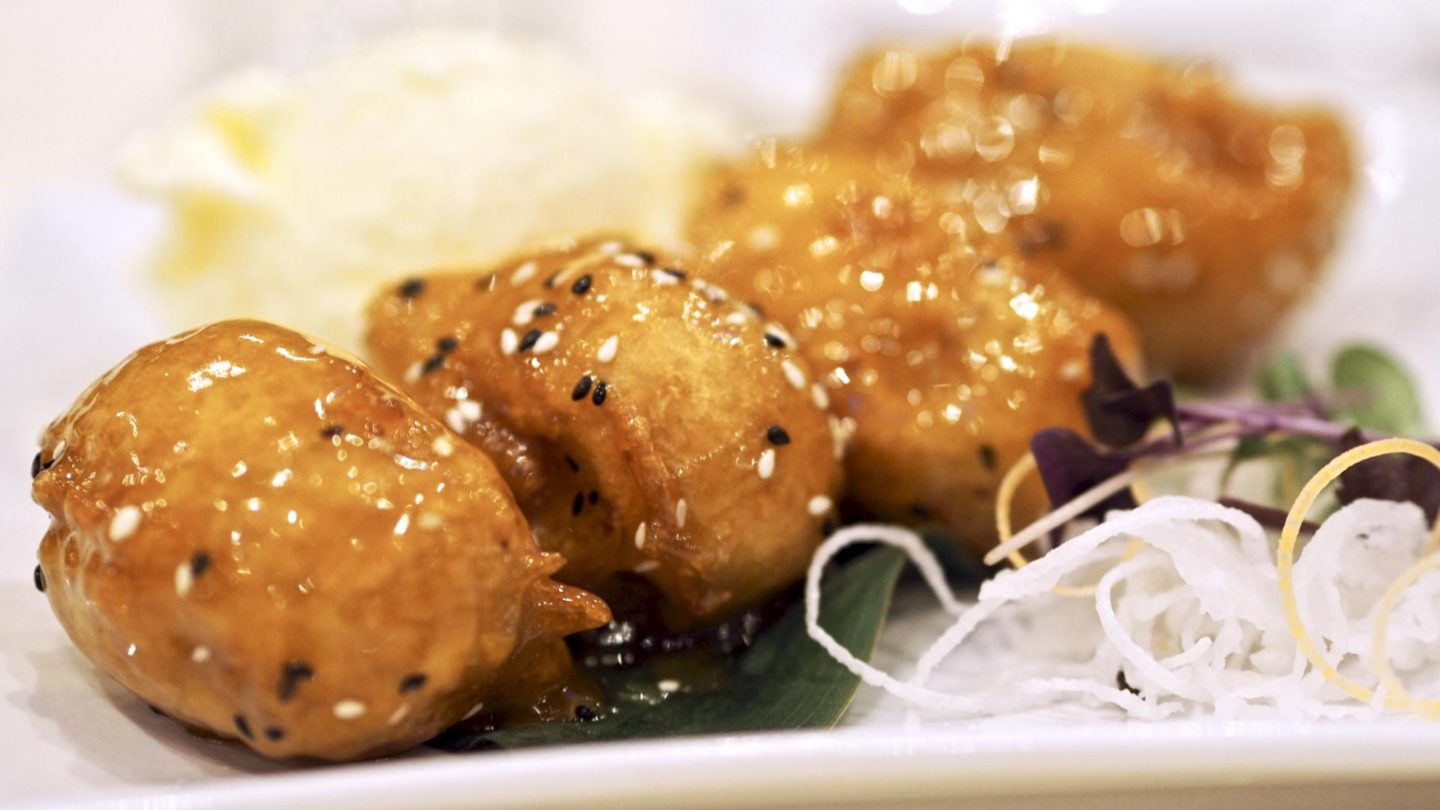 Dessert Dreaming
Seeing as we'd both pigged out, in particular on the starters, we couldn't quite resist having a look at the dessert menu. Sophie went for Banana in Toffee Syrup and I went for the Tiramisu Ice Cream. Although mine is easy to guess, Sophie's was not quite what you'd expect. It was a banana fritter with the sweet toffee syrup caramelized over the top. Delicious, but armed with only a spoon, it was a little difficult to eat.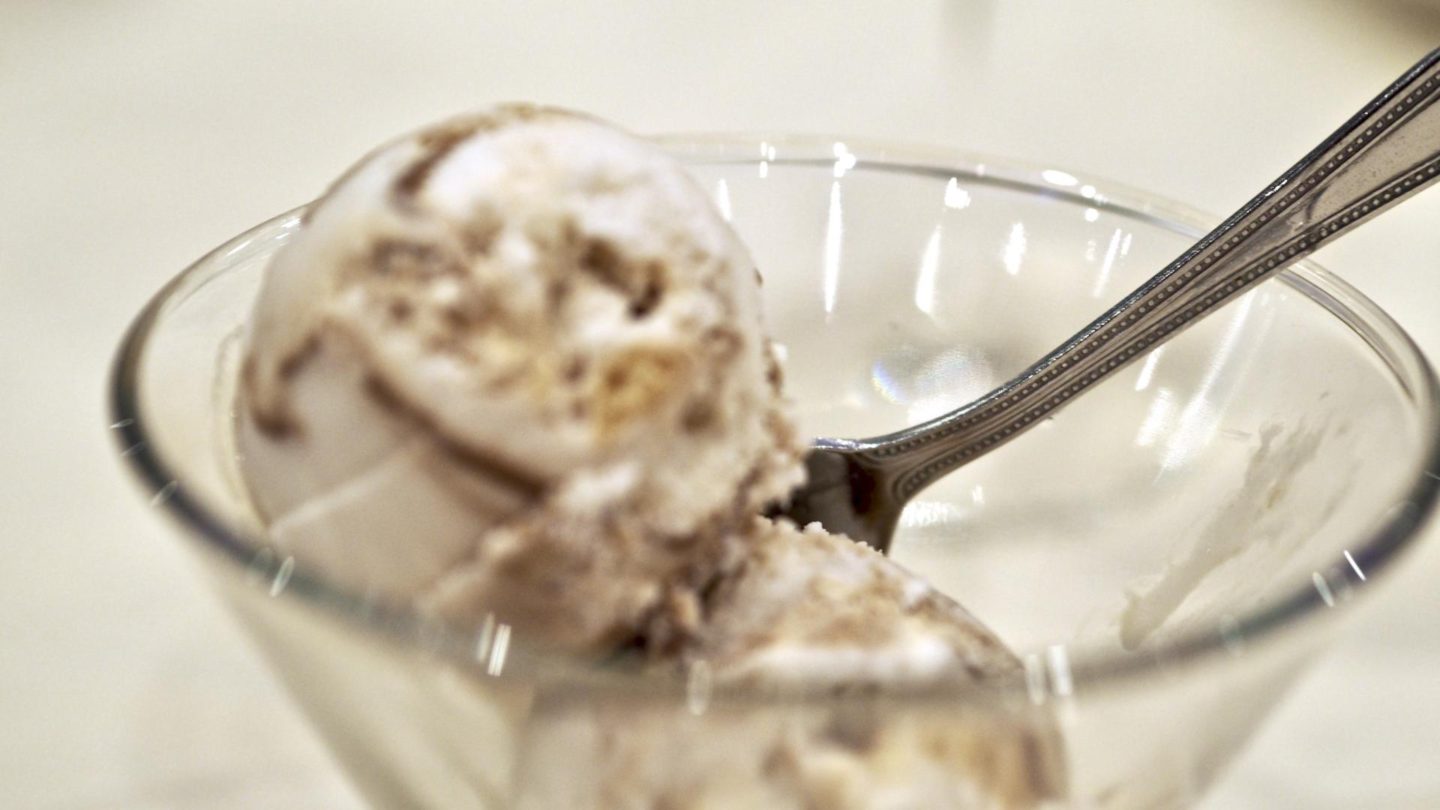 Although a fairly pricey dinner, it could have been more reasonable if we'd looked at the portion sizes before arriving (and not order a dish we ended up not eating…) But all in all, we very much enjoyed our dinner and would take a return trip to this or one of the other branches.
The Royal China Queensway is located at 13 Queensway, W2. However, if that's not in your neck of the woods, they also have a further seven branches around the city. You can find your nearest branch here.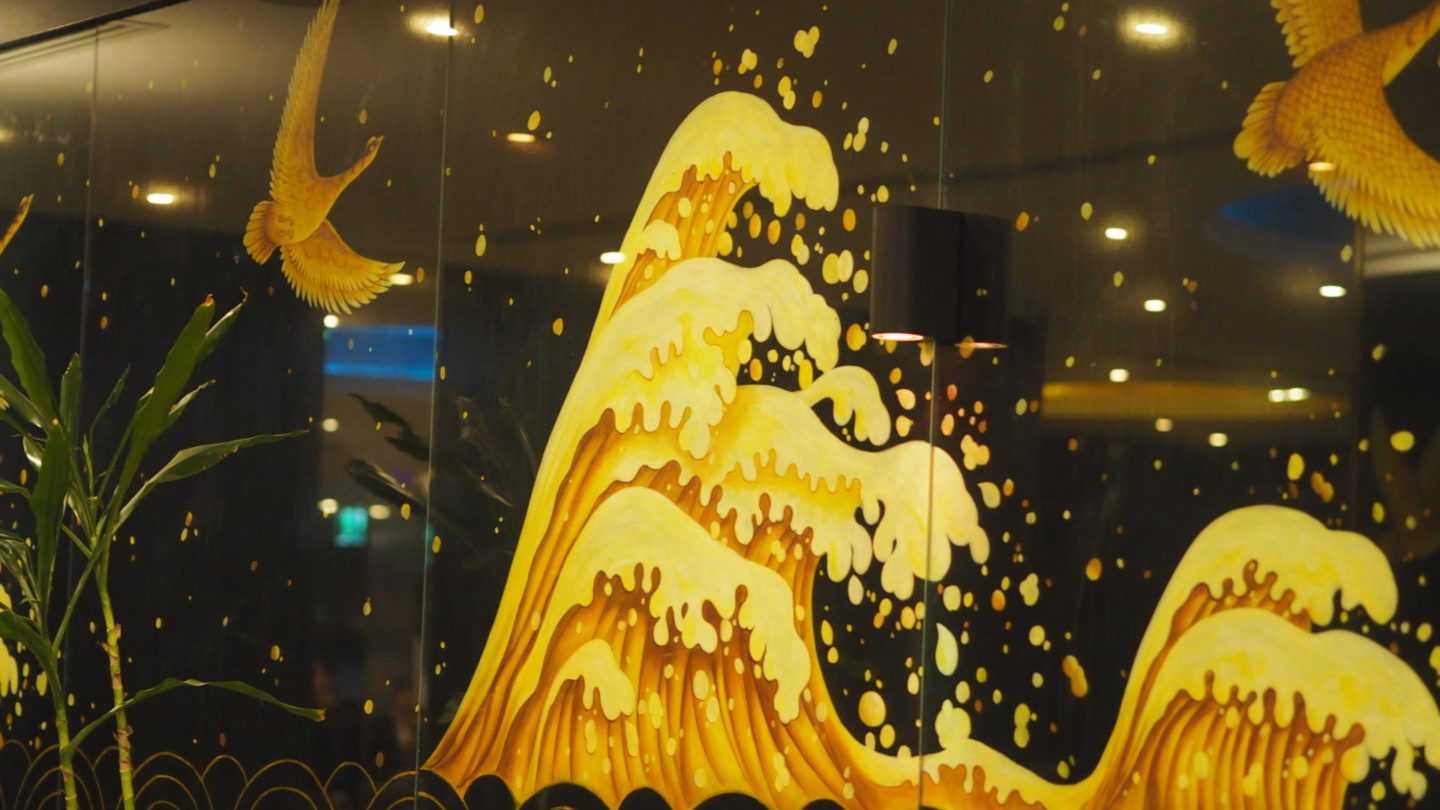 Have you been to Royal China before? What did you think?
Find me on;
Bloglovin' | Twitter | Instagram