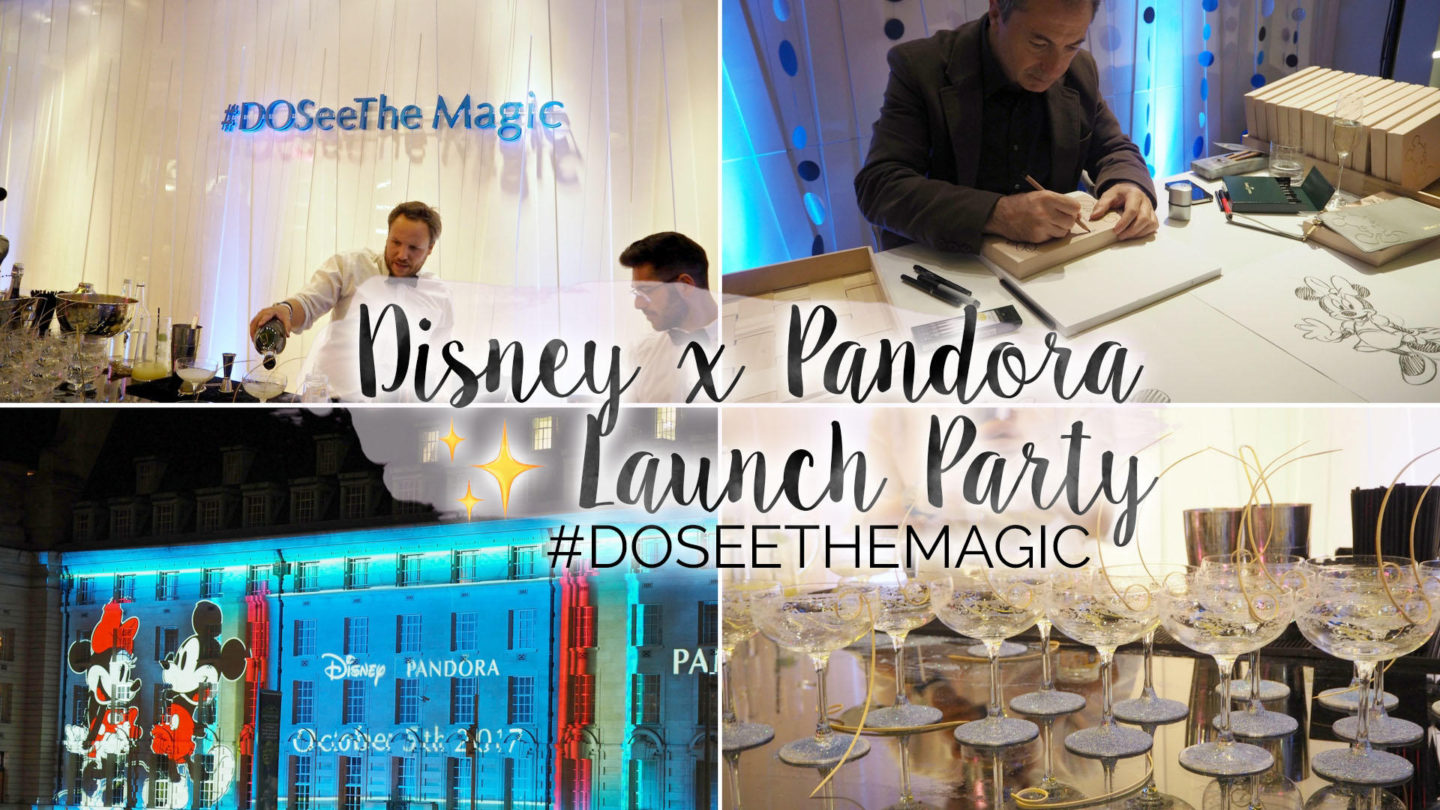 Last week I posted in my 5 Happy Things about how the launch party for PANDORA's Disney collection was a complete highlight for me and promised I'd be telling you all more about it soon? Well, on that note, here's what we got up to spending an evening with PANDORA for the #DoSeeTheMagic launch…
Sharing The Magic At Westminster Bridge
When the meeting point for the event was listed as Westminster Bridge, Leah and I text each other in confusion. After all, PANDORA's flag ship store is near Marble Arch. In fact, we even mulled it over while we grabbed a pizza for dinner before hand. Turns out, PANDORA and Disney had managed to do something truly magical and broadcast a video advertising the collaboration's launch on the Old Town Hall next to the London Eye. An incredible thing to witness first hand. (& if you pop below, I've included a link to Leah's vlog that has the whole thing on!)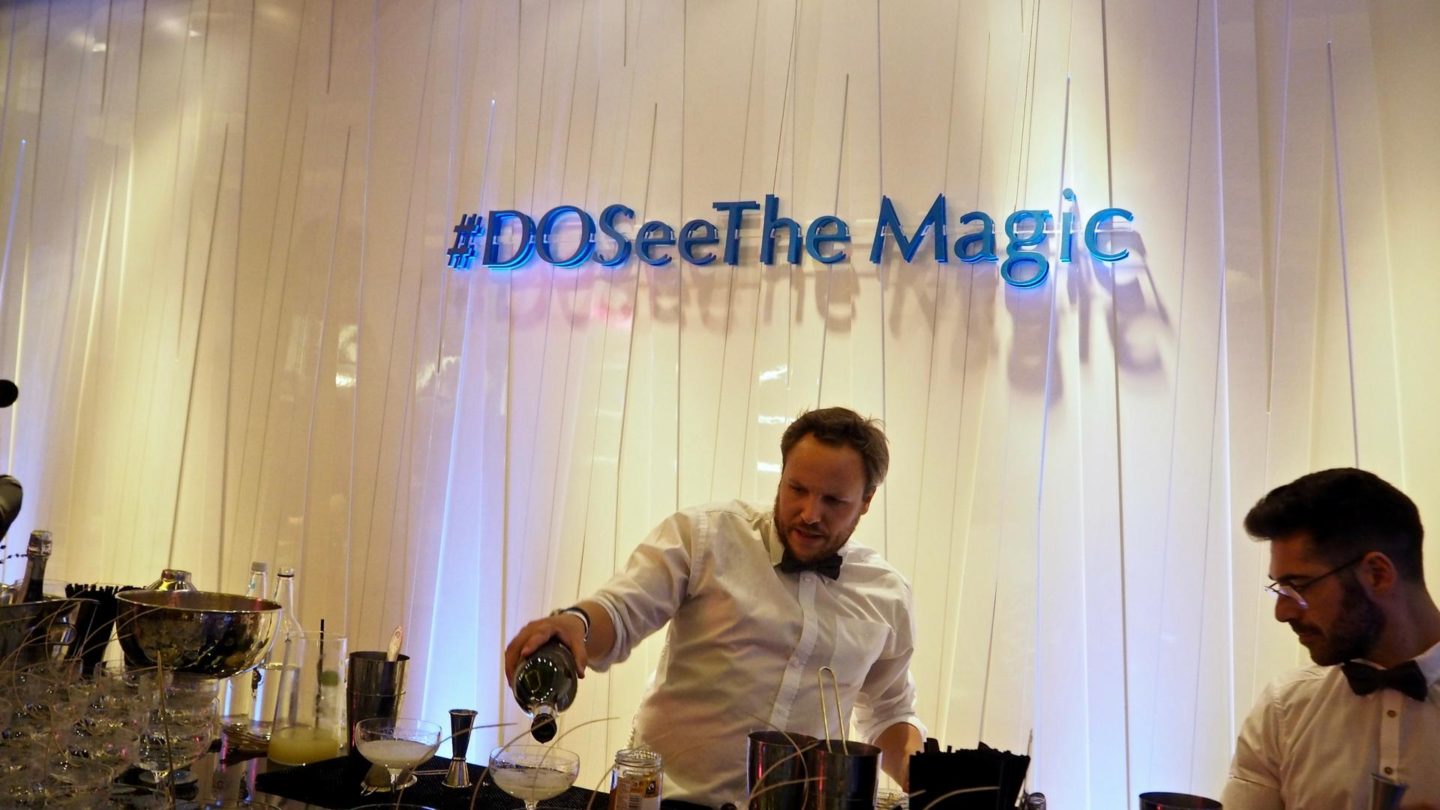 Partying At The Pandora Store
After witnessing what was a breathtaking moment at Westminster Bridge it was time to make our way to Marble Arch to PANDORA's flag ship store. The team had set up a wall ready for press photos and a party, complete with DJ and Disney themed cocktails upstairs. Leah and I chose a DO See The Magic, a combination of gin, prosecco, fresh lime, orange and marmalade topped with a candy floss cloud. Totally yummy!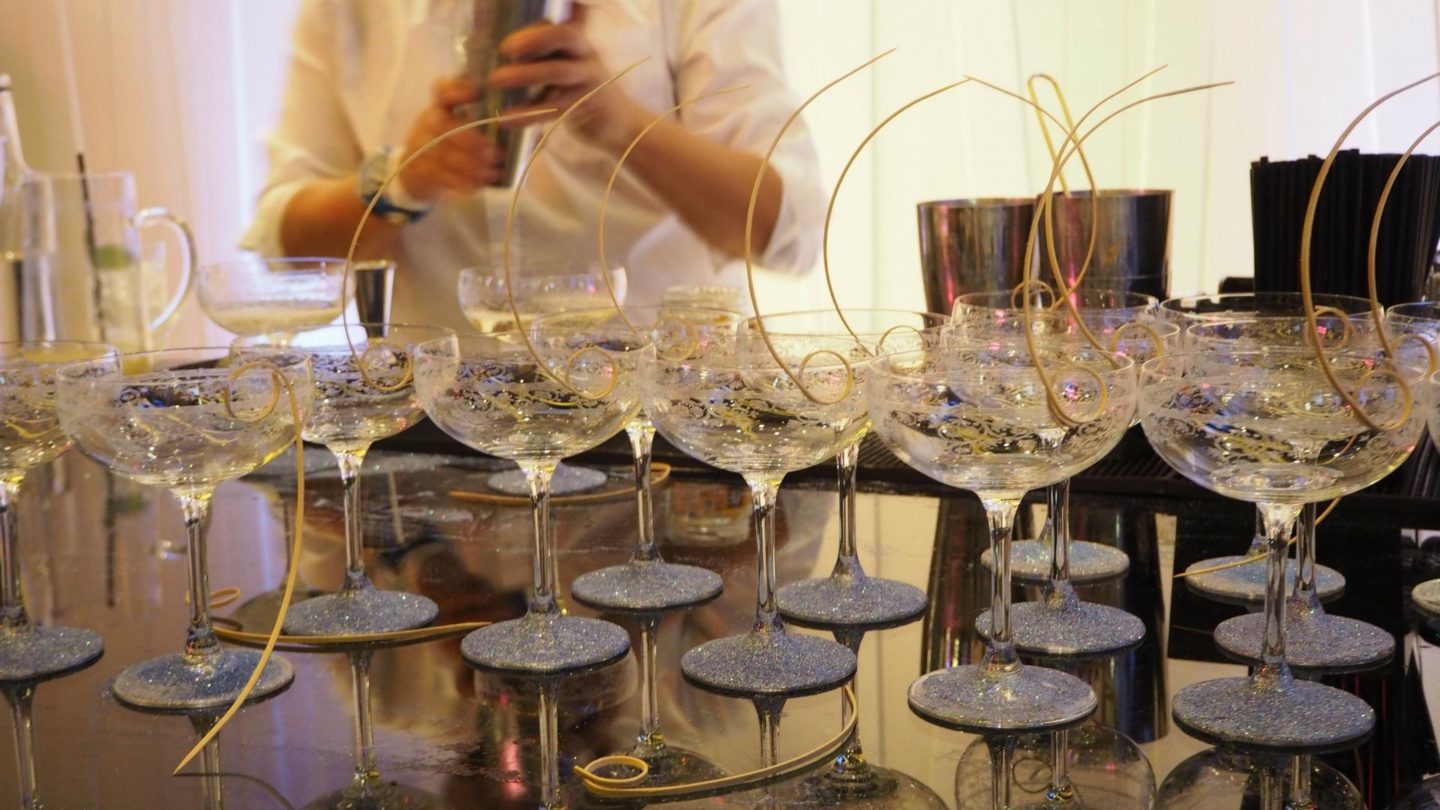 With a cocktail in hand we mingled around the venue. We noticed a queue around the a table and it turned out to be an artist drawing custom Minnie Mouse drawings. I got the most gorgeous drawing of Minnie adjusting her bow on my box – which contained a limited edition Disney clutch bag. (You can get one free, complete with presentation box if you spend over £99 on the Disney Pandora range too!)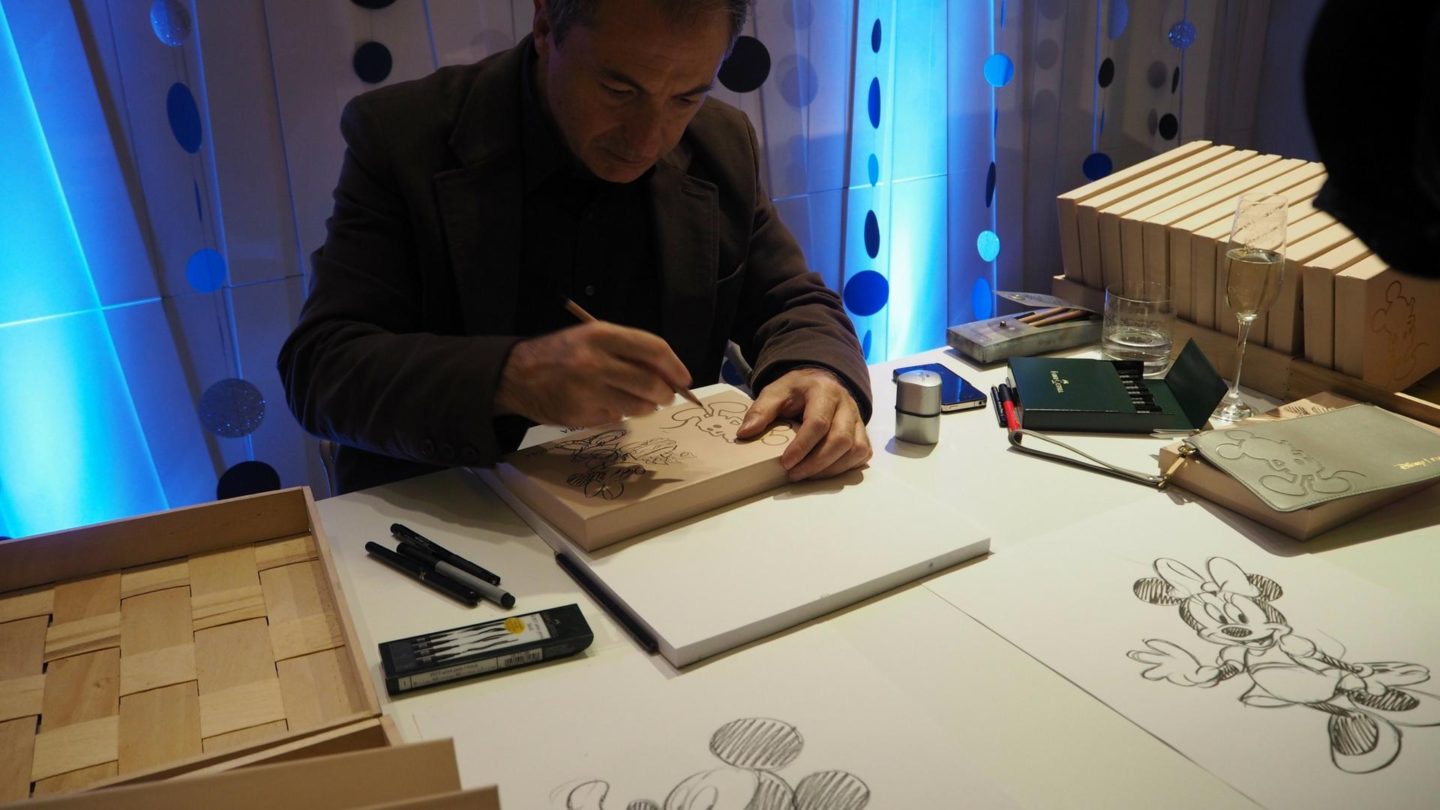 Leah's Vlog Of The Evening
As you may have seen, the launch party was only the beginning of our Disney fun. But more on that in a post coming up soon…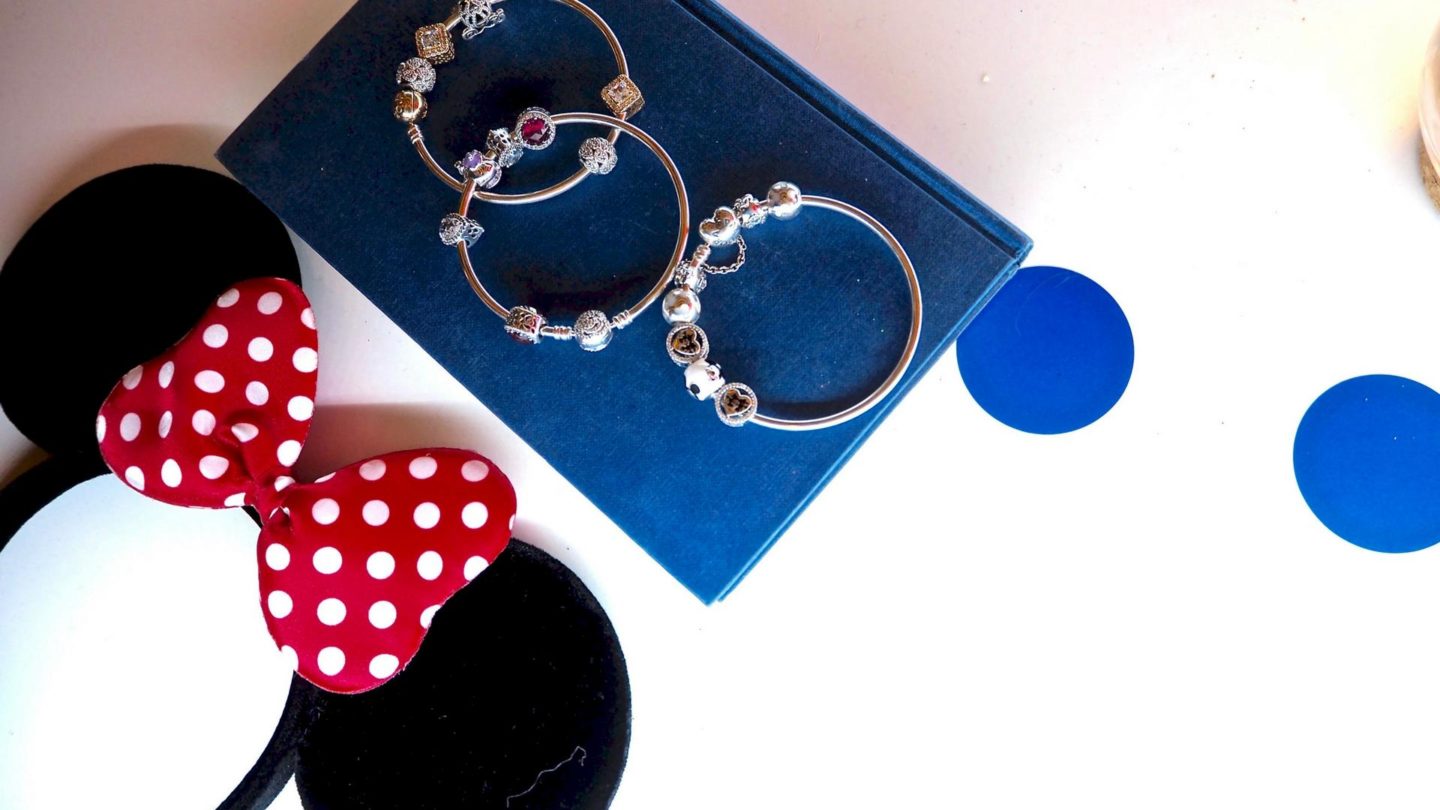 What are your favourite pieces from the new PANDORA Disney collection?
Find me on;
Bloglovin' | Twitter | Instagram