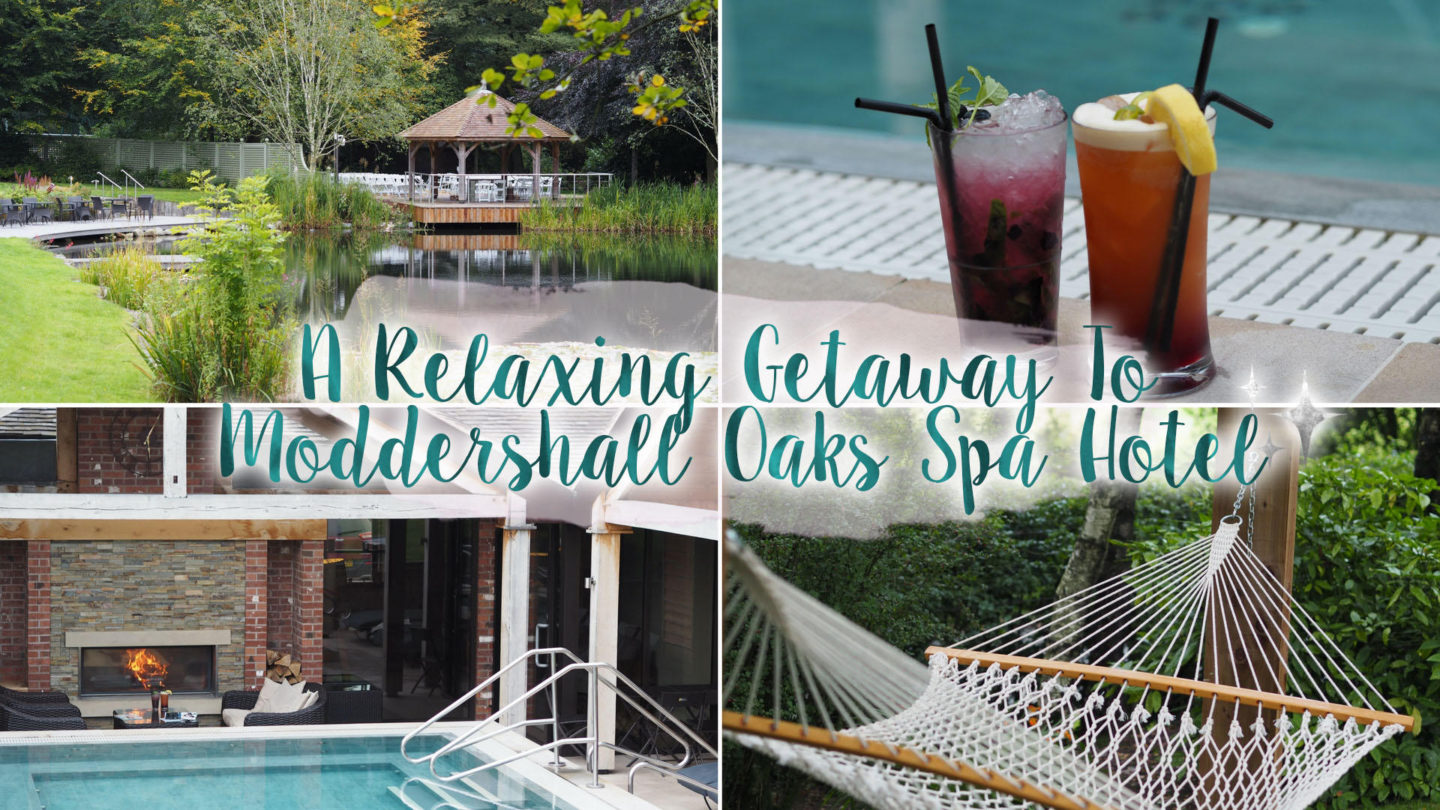 As much as I love the fact that between work, blogging and having a social life I'm always busy most of the time. Sometimes you just need to have a break from it all. So when Mona asked if I'd like to join her on a Spa break to Modershall Oaks in Moddershall, Staffordshire there was no way I was going to say no. After all, with work getting me a little frazzled at the end of the month it seemed to come at the perfect time. So with that in mind, I booked a few days off work and packed my bag ready for a trip away.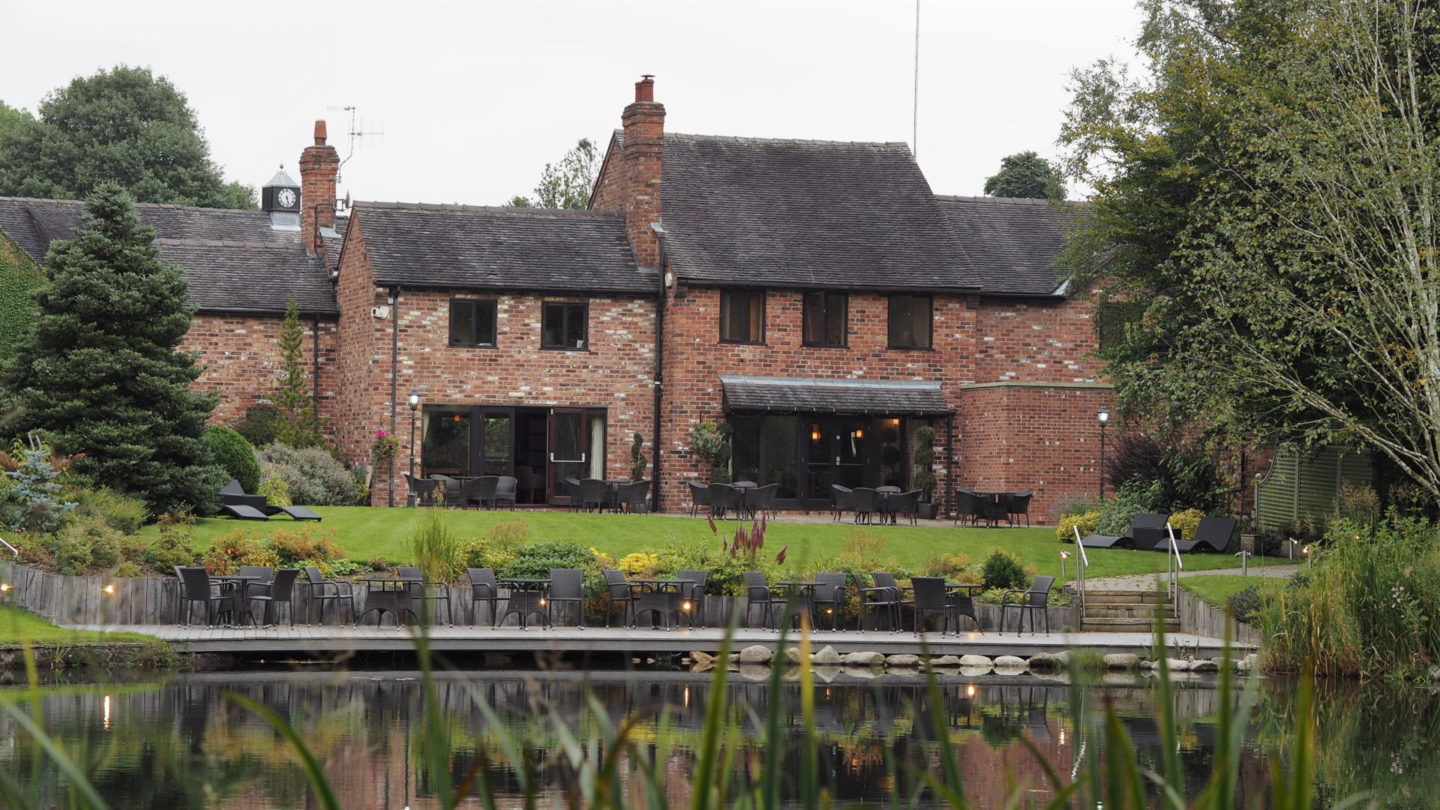 A Getaway to Moddershall Oaks Spa, Staffordshire
Pulling into Stone station it was clear we were miles away from our normal London haunts. Greeted with an unmanned station, winding leafy lanes and all together very country town we knew we were heading somewhere we could really forget about the stresses of city life. We pulled up the number for a local cab firm and we were on our way to Moddershall village and heading through the grounds of Moddershall Oaks Spa. If you're looking to get a train and taxi like us. It was around two hours direct from Euston and somewhere in the region of £10 for the taxi. Great in terms of value and journey time!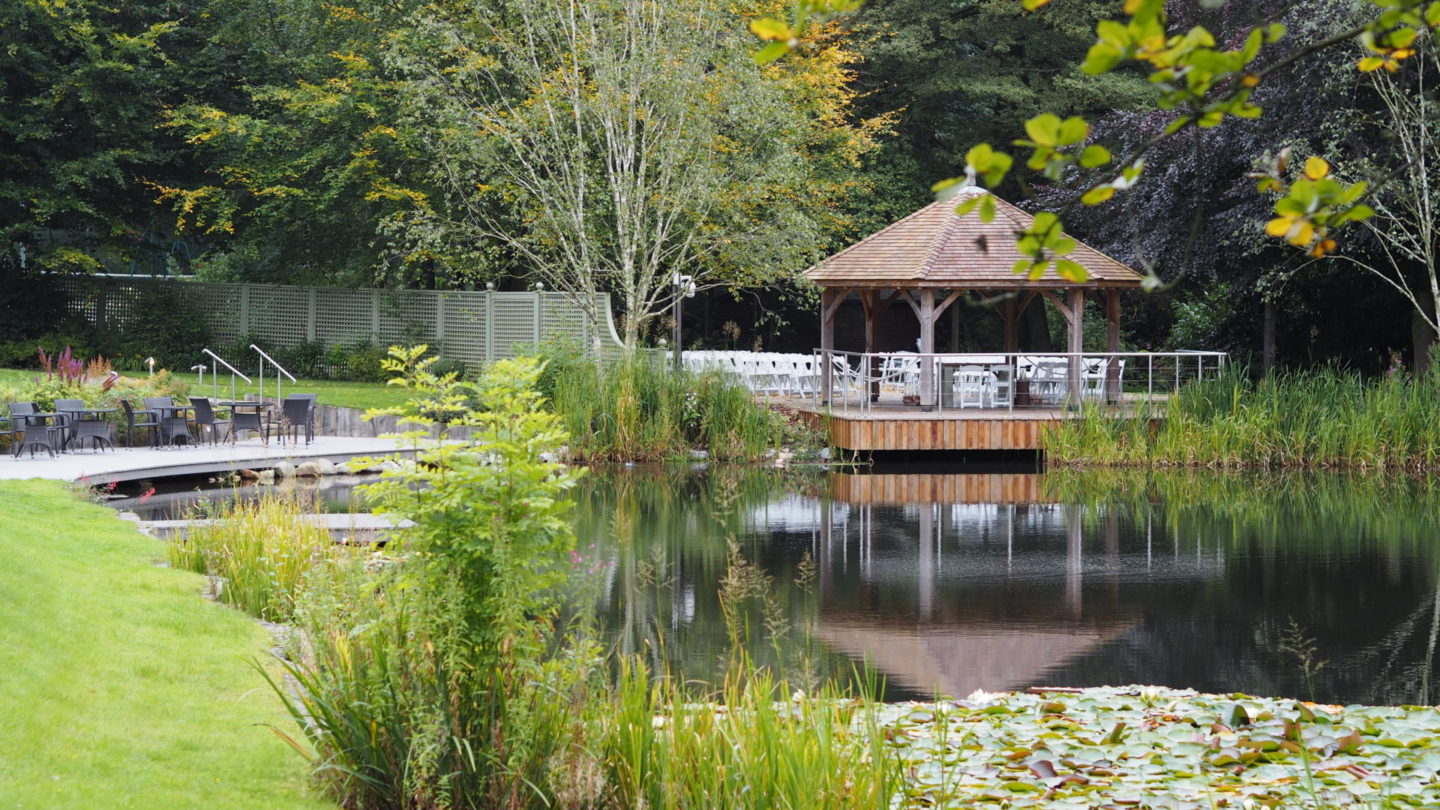 Arrival Drinks and First Impressions
When our taxi drove up through Moddershall Oaks grounds, we were stunned. Driving past the vast amount of trees, lush green grounds and pond full of fishies we knew we were in for a treat. We headed over to reception and while the staff checked our room was ready we were handed a welcome cocktail. We had a choice of various Bellinis but both decided on strawberry. Once the lovely person on reception returned, with drink in hand we were given a tour of the facilities.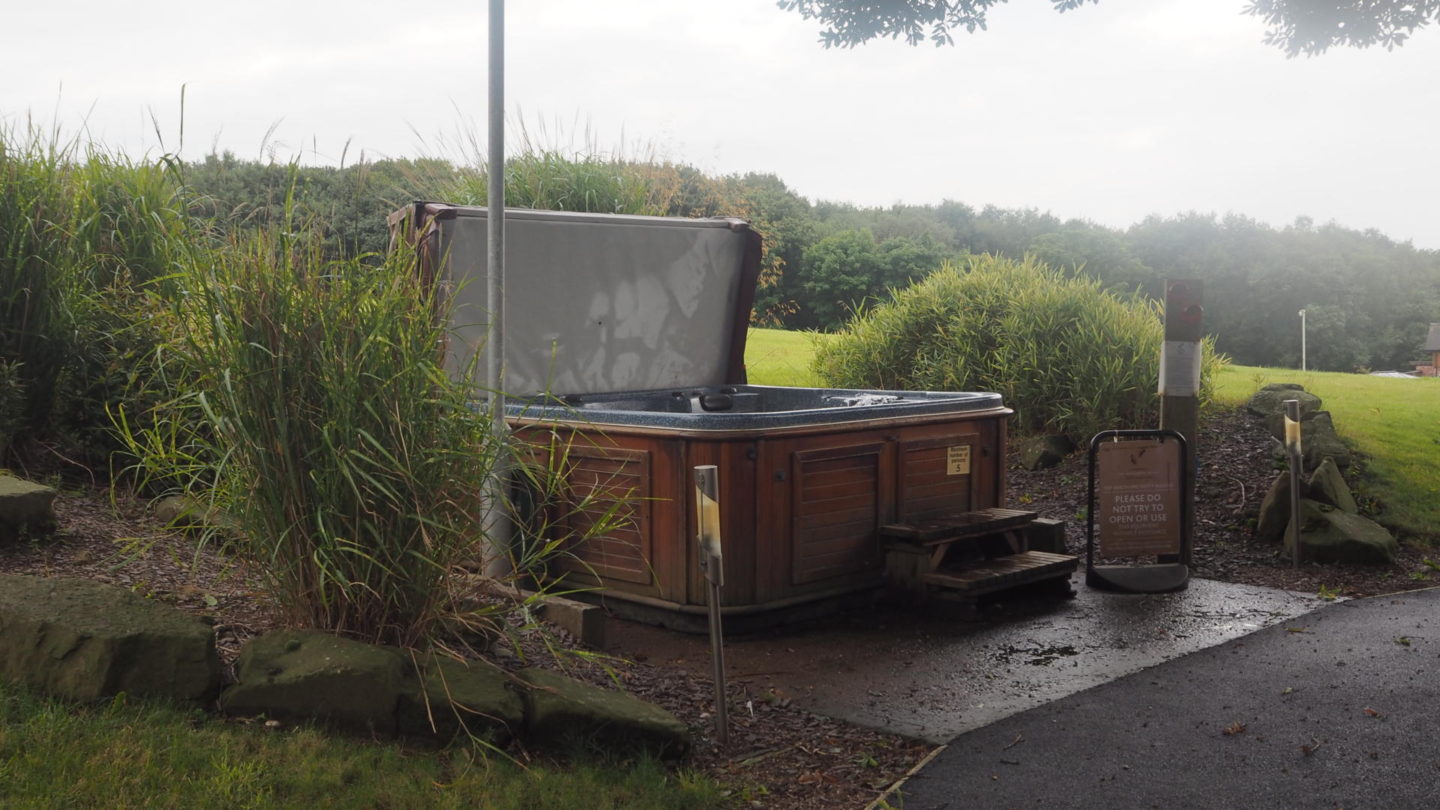 Moddershall Oaks has a whole host of spa facilities and, if that wasn't luxurious enough, the suites such as the one we stayed in had access to their own hot tub. Talking of which, how gorgeous was our room?! And, before I get ahead of myself it was possibly the comfiest hotel bed I've ever slept on. Anyway, we unpacked our things and decided to have an explore of the facilities for ourselves.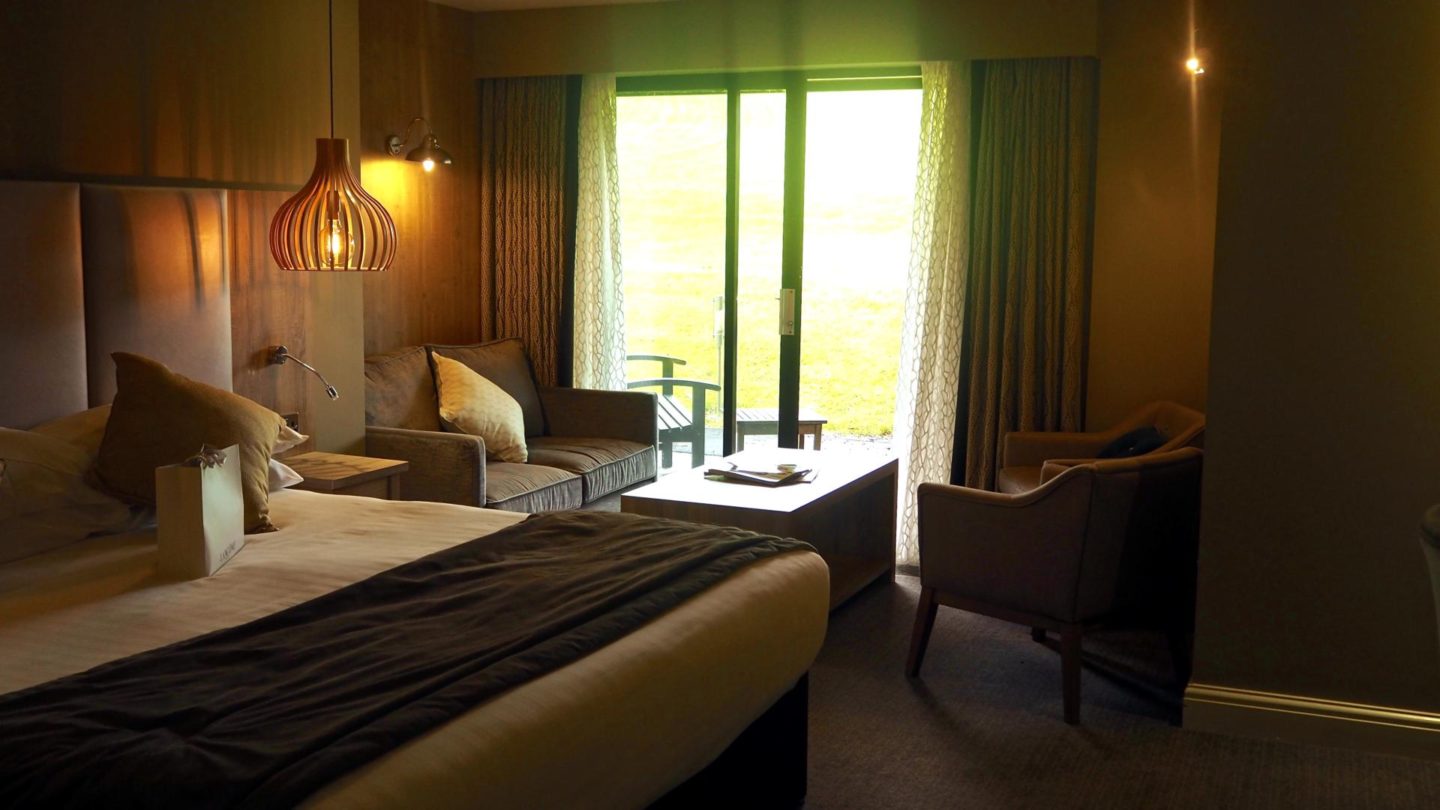 With us both having caught the train in a little bit of a mad rush (and our dinner plans not being until later that evening) we thought we'd try the range of snacks on offer. Along side our platter of salad, hummus, pita bread, olives and sun dried tomatoes we also decided to try some of the range of cocktails before heading out to the outdoor pool.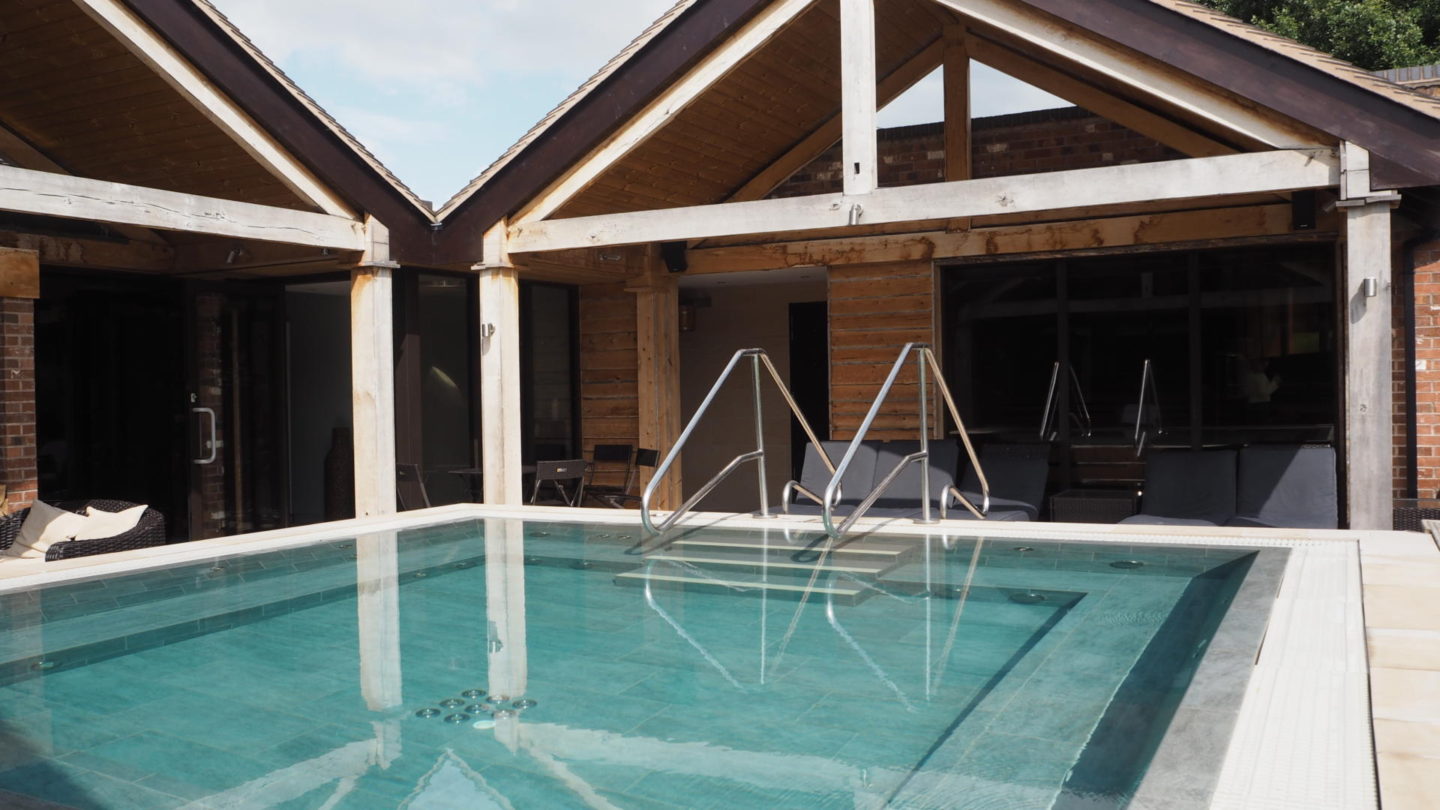 Luckily we seemed to luck out with the weather so spent a little time lazing around (and taking photos) and chilling out in the hot tub before it was time to get ready for the evening ahead.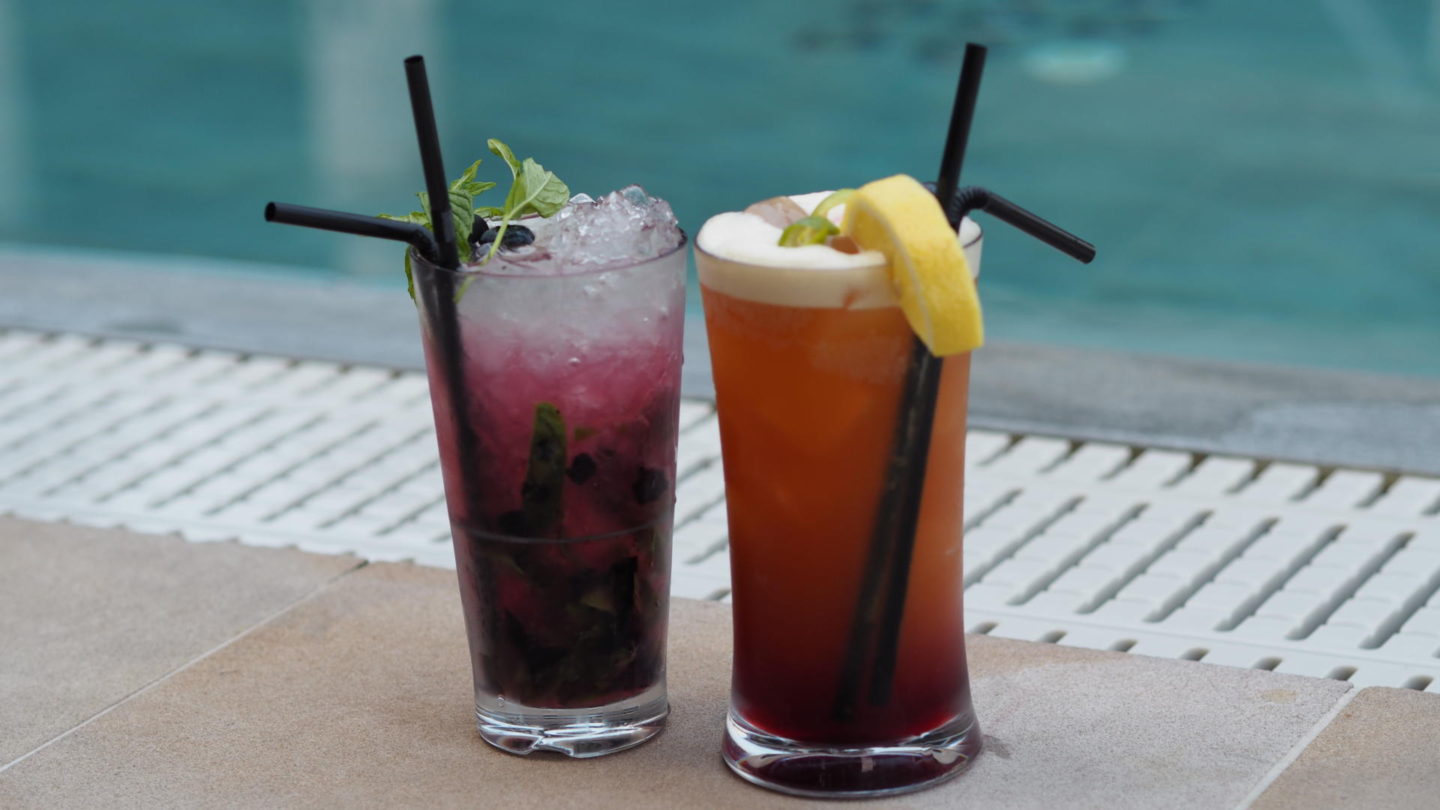 Unwinding Done, It Was Time To Eat…
After a *cough* long day of relaxing in the hot tub and gossiping in our robes by the fire – before we knew it, it was time for our reservation at the on site restaurant. We were shown the menu and told our trip included two courses and given some gorgeous home baked savoury scones while we decided.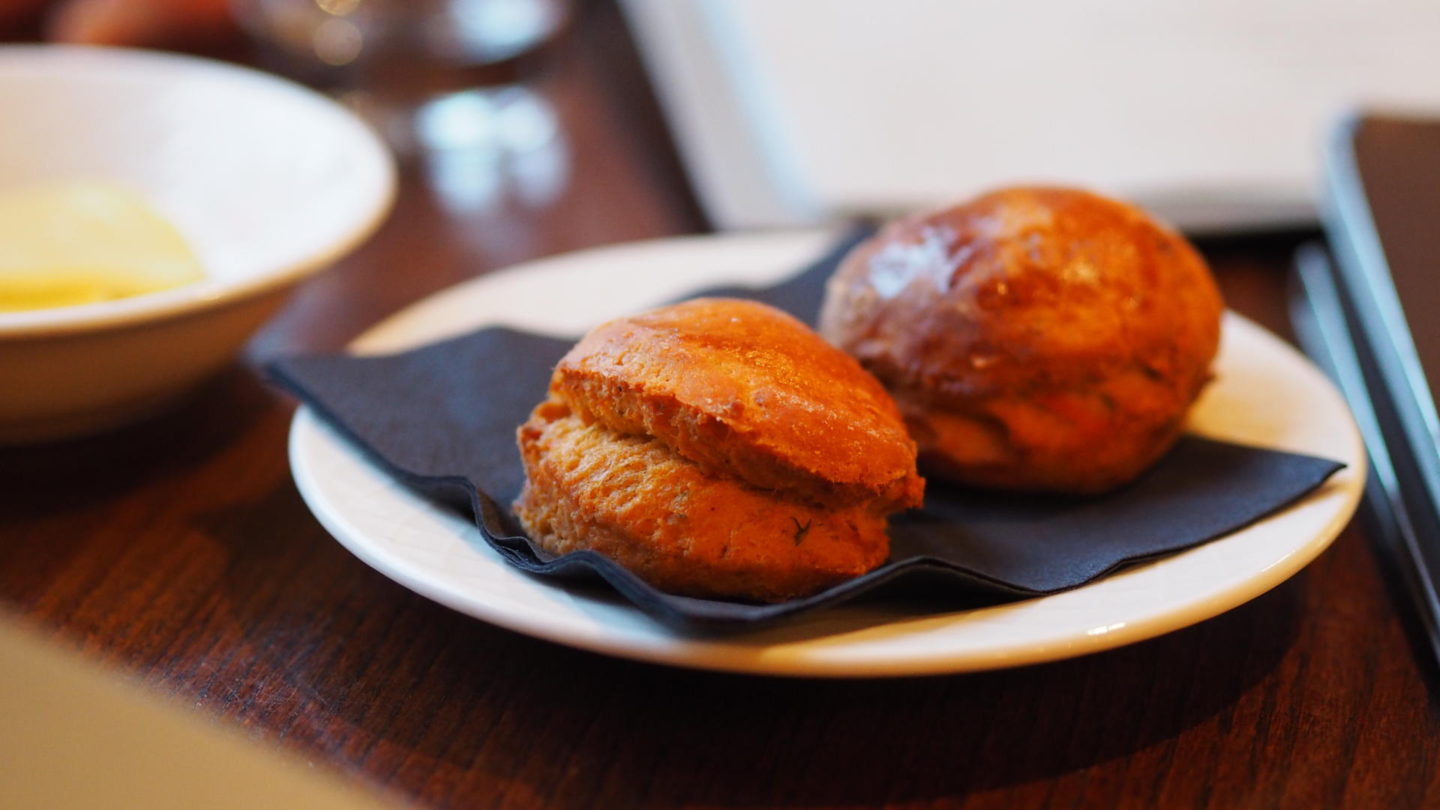 As we both have a sweet tooth we decided a main and dessert was our best choice. We also had another "great minds think alike" moment and ordered the fishcakes which where absolutely divine. They don't look to be a huge portion but they were rich enough to be more than filling for a main course.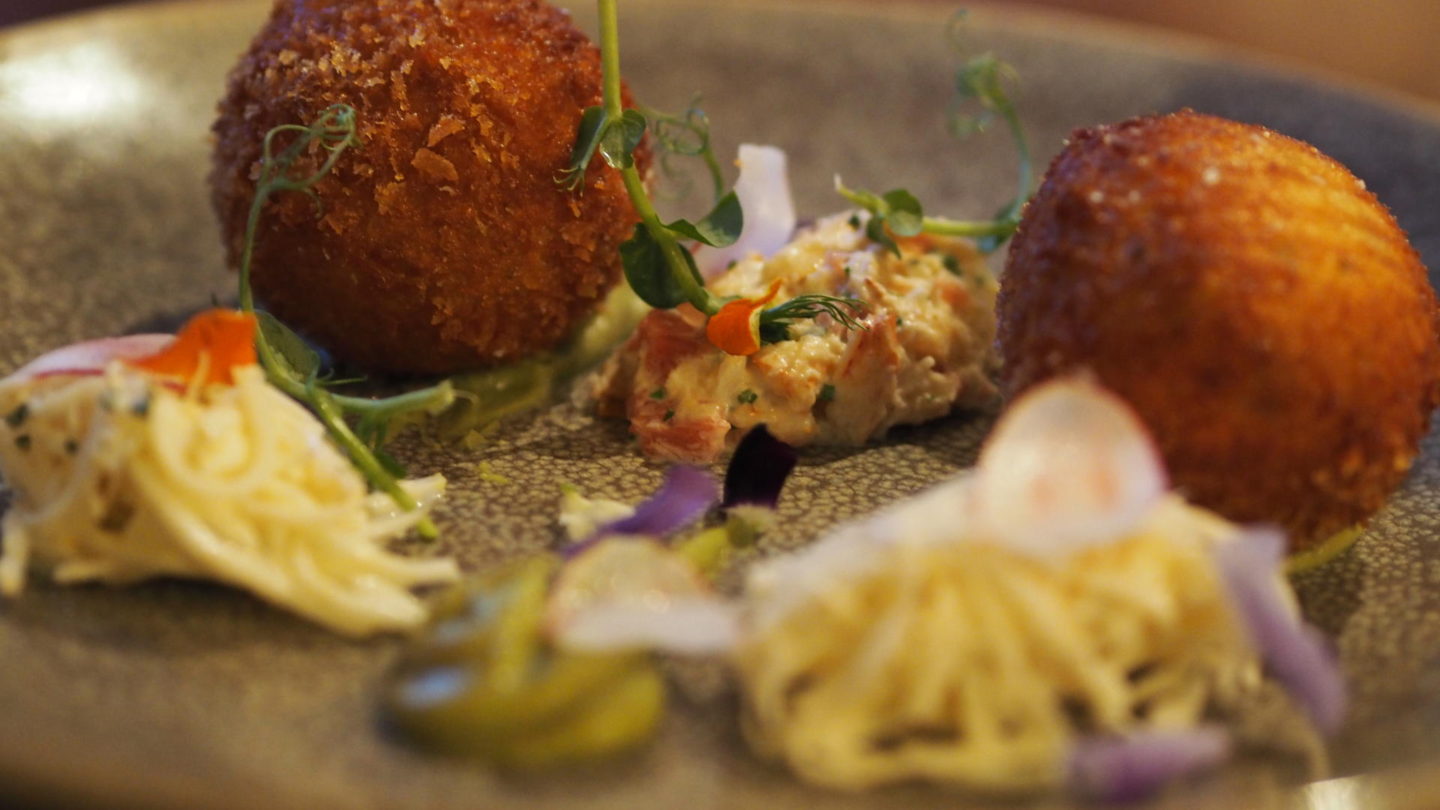 Dessert was where we differed. Mona picked "Chocolate" a chocolate and caramel delice, cocoa tuille served with crème fraiche sorbet. Where as I went for the more tart option picking "Citrus". A lemon posset (my absolute favourite dessert!) topped with citrus meringue and served with lemon curd and caramelised white chocolate. What does caramelised white chocolate taste like? Kinda like a chocolatey fudge. All in all the dessert was absolute heaven and the cherry on top of what was a wonderful day.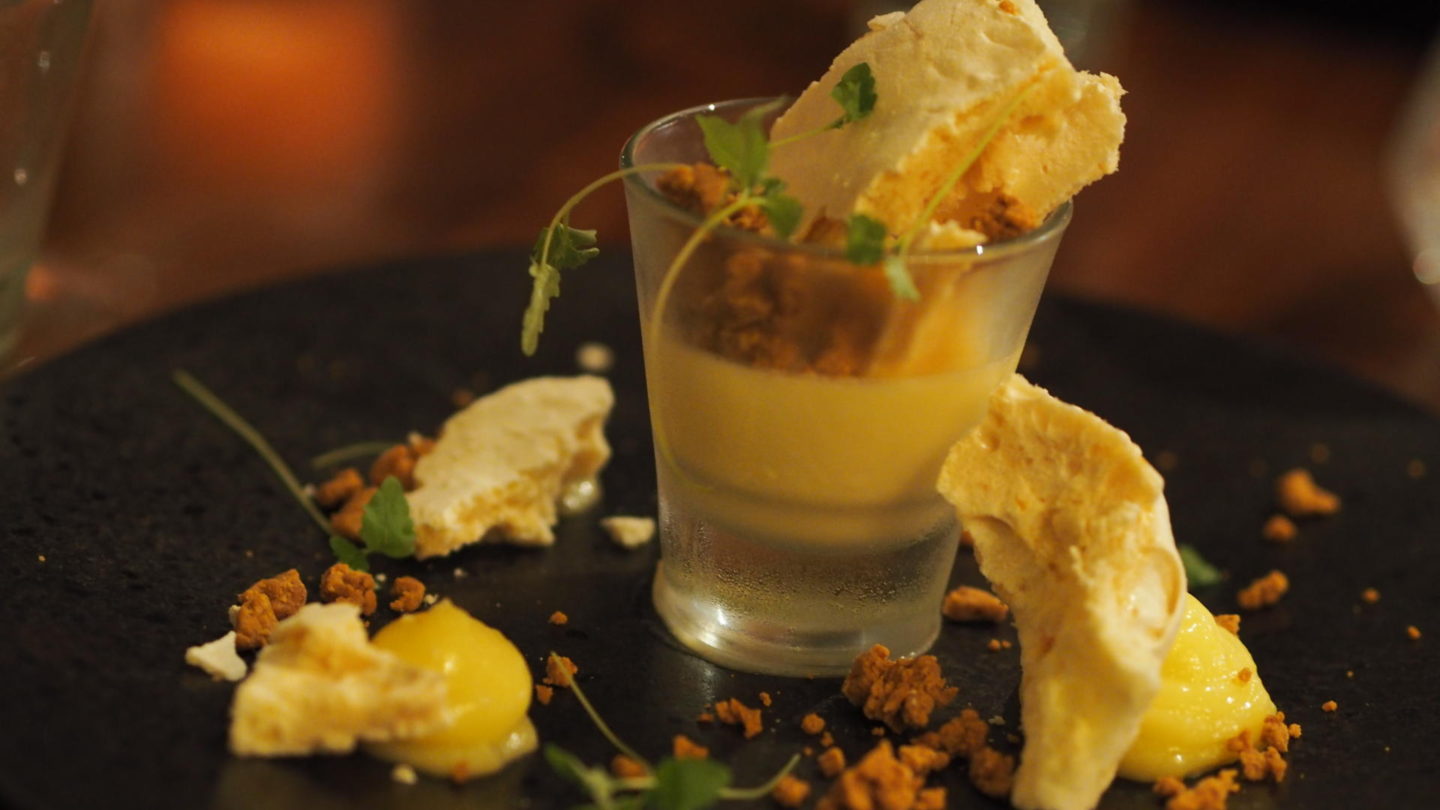 So we headed off to bed with full tummies to watch tv before drifting off to sleep. The next day was spent much like the first. After enjoying our cooked breakfast we used what time we could relaxing before it was time to catch the train home…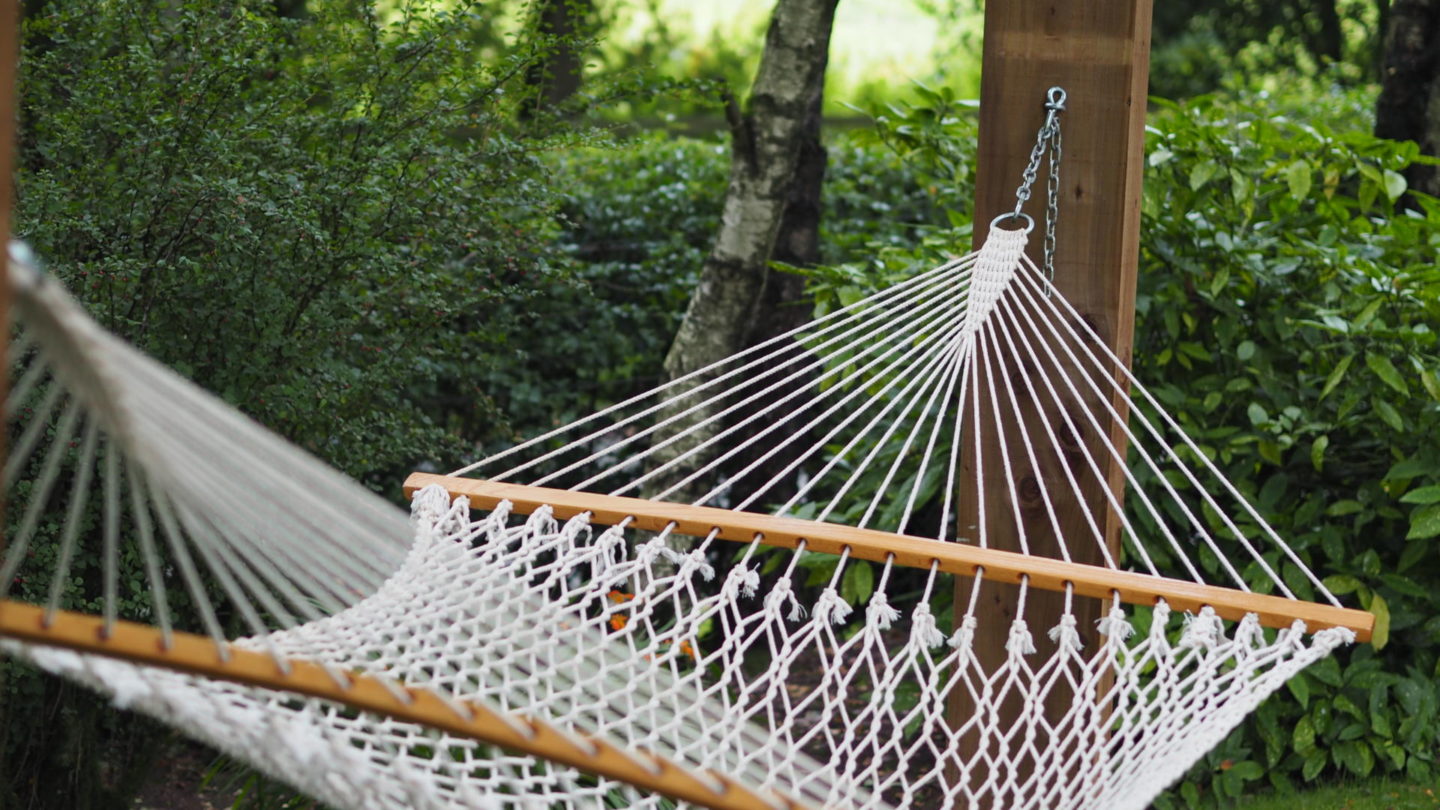 Luxury overnight escapes to Moddershall Oaks, including a treatment, full access to the spa for both days of your trip, dinner & breakfast starts at £390 per night. (This is their Natural Serenity package – if you're looking to book.) While spa days with a 2 course lunch start at £85 per person. In my opinion, I definitely feel it's worth booking the overnight stay. At £195 per person for access to the spa, your own hot tub and dinner for two it feels like a great way to spend a girlie getaway!
Have you been to Moddershall Oaks before? If not what's your favourite spa break?
Find me on;
Bloglovin' | Twitter | Instagram