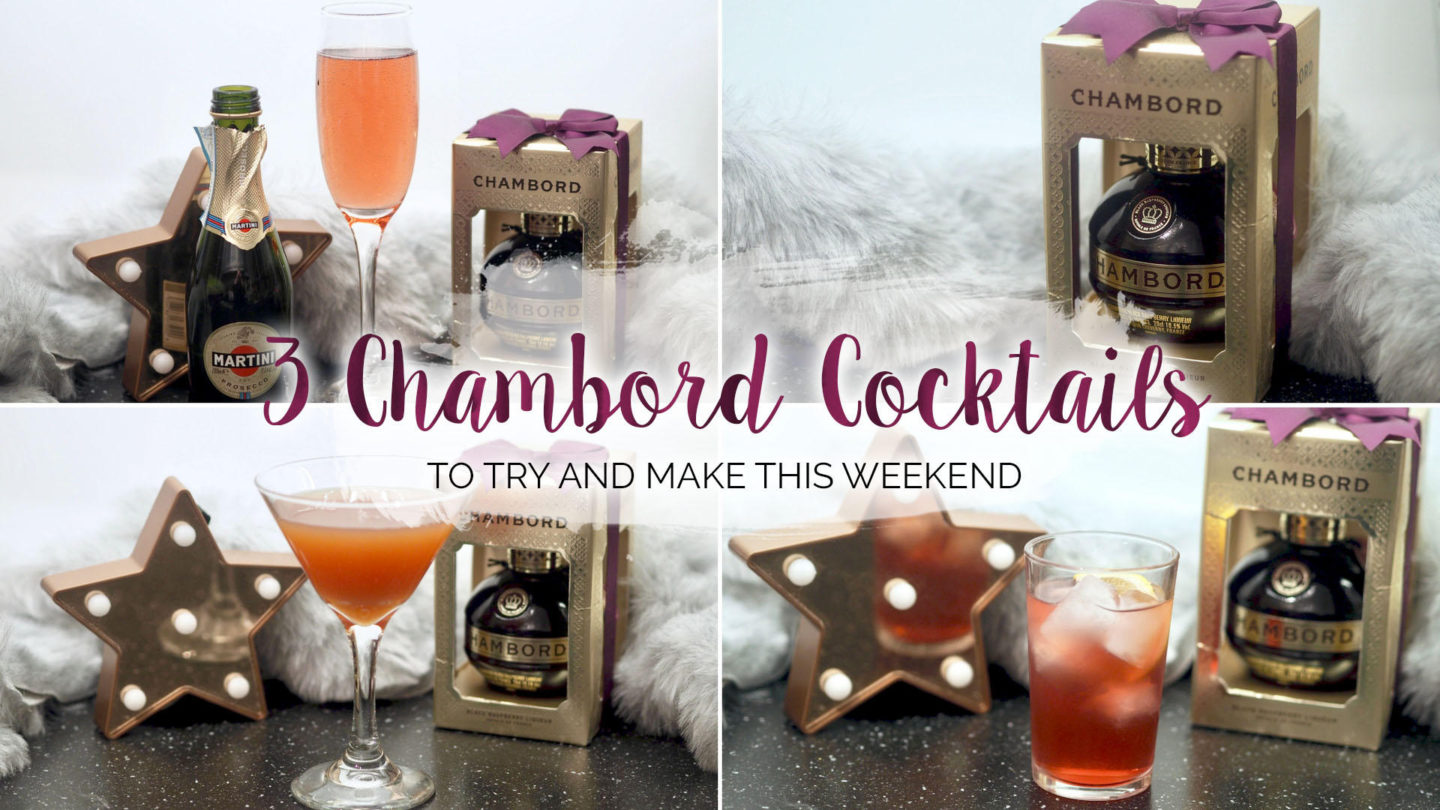 As I mentioned, a few months back I went to an evening of pampering, sneak-peeks and cocktails at Cheeky Salon and Parlour. Chambord provided the drinks for the evening, namely some amazing cocktails involving the raspberry liquor. Chambord has been one of my favourite cocktail ingredients, so after enjoying a few there I decided to recreate some at home. Because, well, it was Friday after all!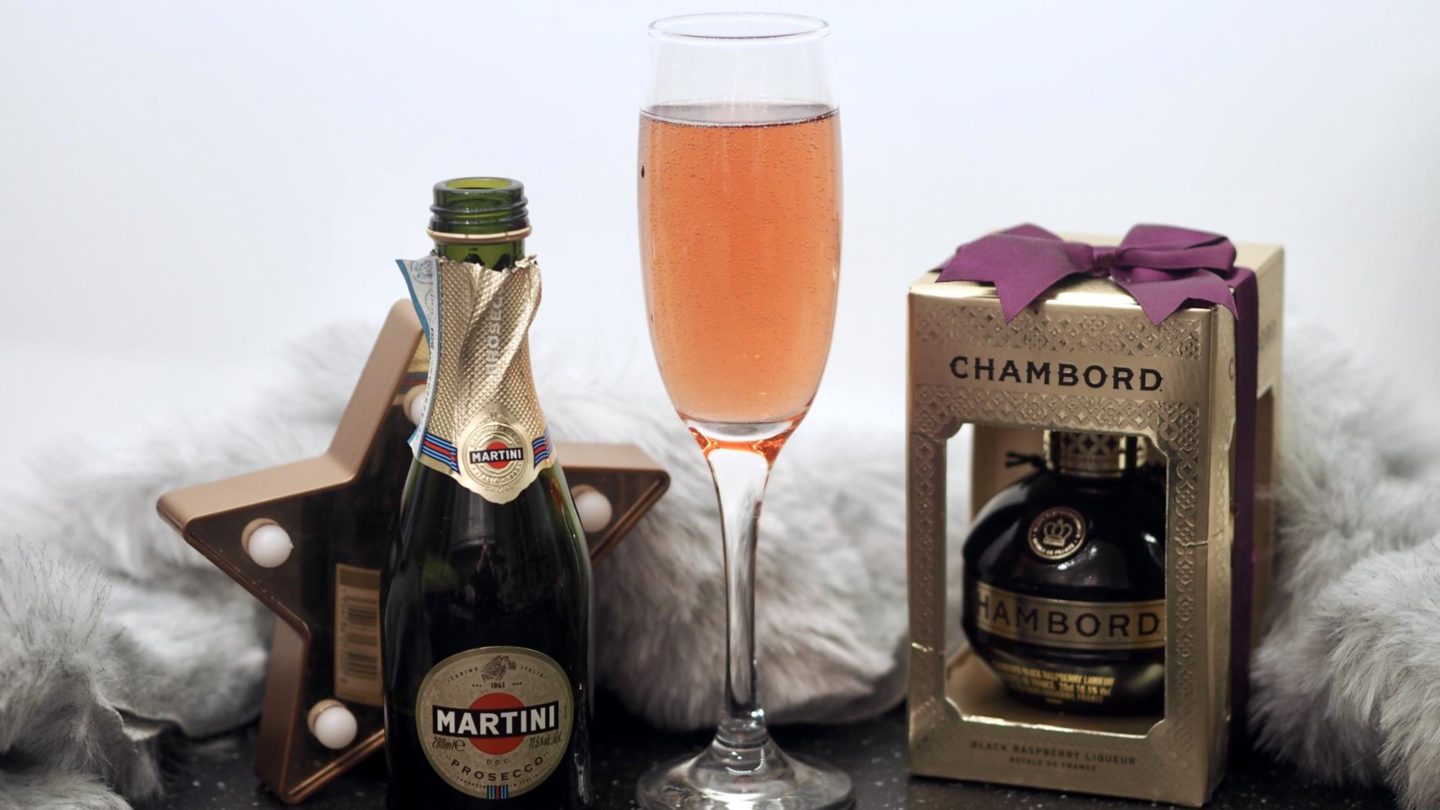 Chambord Royal
"You take the fizz, you top with Chambord and puff! Now watch the bubbles storm!"
Let's start off with a nice easy one, shall we? This is admittedly one of my favourite ways to enjoy a Chambord and pimp up my prosecco. It's a great way to make a drink or two before heading out with the girls feel that much more glam without having to spend too long mixing and making. Plus, who can say no to a glass of pink fizz?!
Ingredients:
15ml Chambord Black Raspberry Liqueur.
125ml (or most of a champagne flute full) of Champagne, Prosecco or Cava.
1 fresh raspberry to garnish.
How to:
Simply pour your favourite fizz into a flute glass and top with Chambord.
Pop a raspberry on top to really make it feel that much more special. (You might notice I didn't in the photo above, only because the raspberries were replaced in my online shop. Gutted.)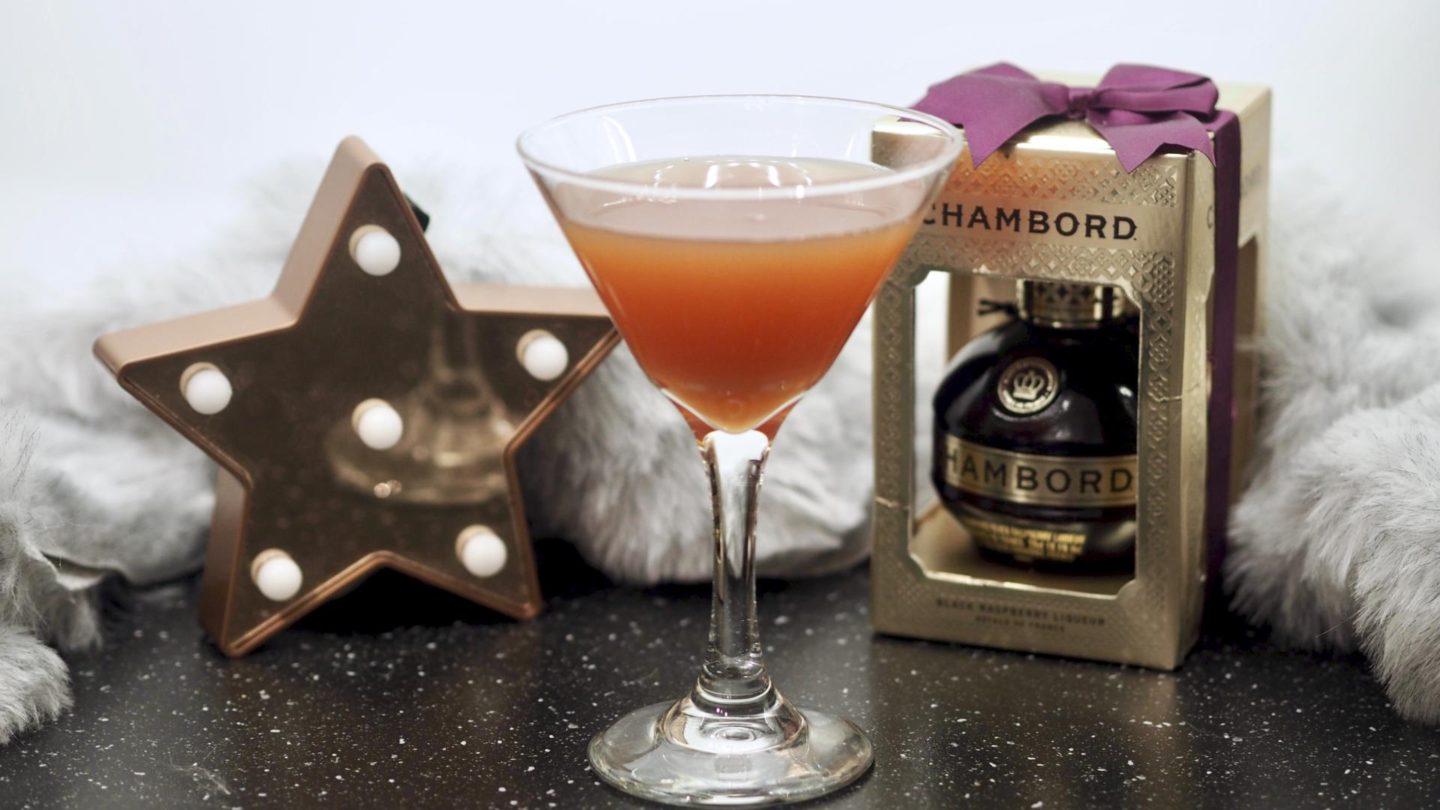 French Martini
"Take pineapple juice and shake, shake, shake it with Chambord and vodka. And Voila! You have the French Martini."
I have some fantastic memories of drinking French Martinis with after class with friends at a cute little bar near our university. I always thought the sweet, punchy flavours where wonderful and no matter what others I tried I found myself back to this being my usual choice. What I didn't realise, was quite how simple they were to make at home. So I can't wait to recreate them when catching up with my university friends.
Ingredients:
20ml Chambord Black Raspberry Liqueur.
40ml Vodka.
60ml Pineapple juice.
How to:
Put the above vodka, Chambord and pineapple juice amounts into a cocktail shaker with plenty of ice.
Vigorously shake and serve, preferably in a martini style glass.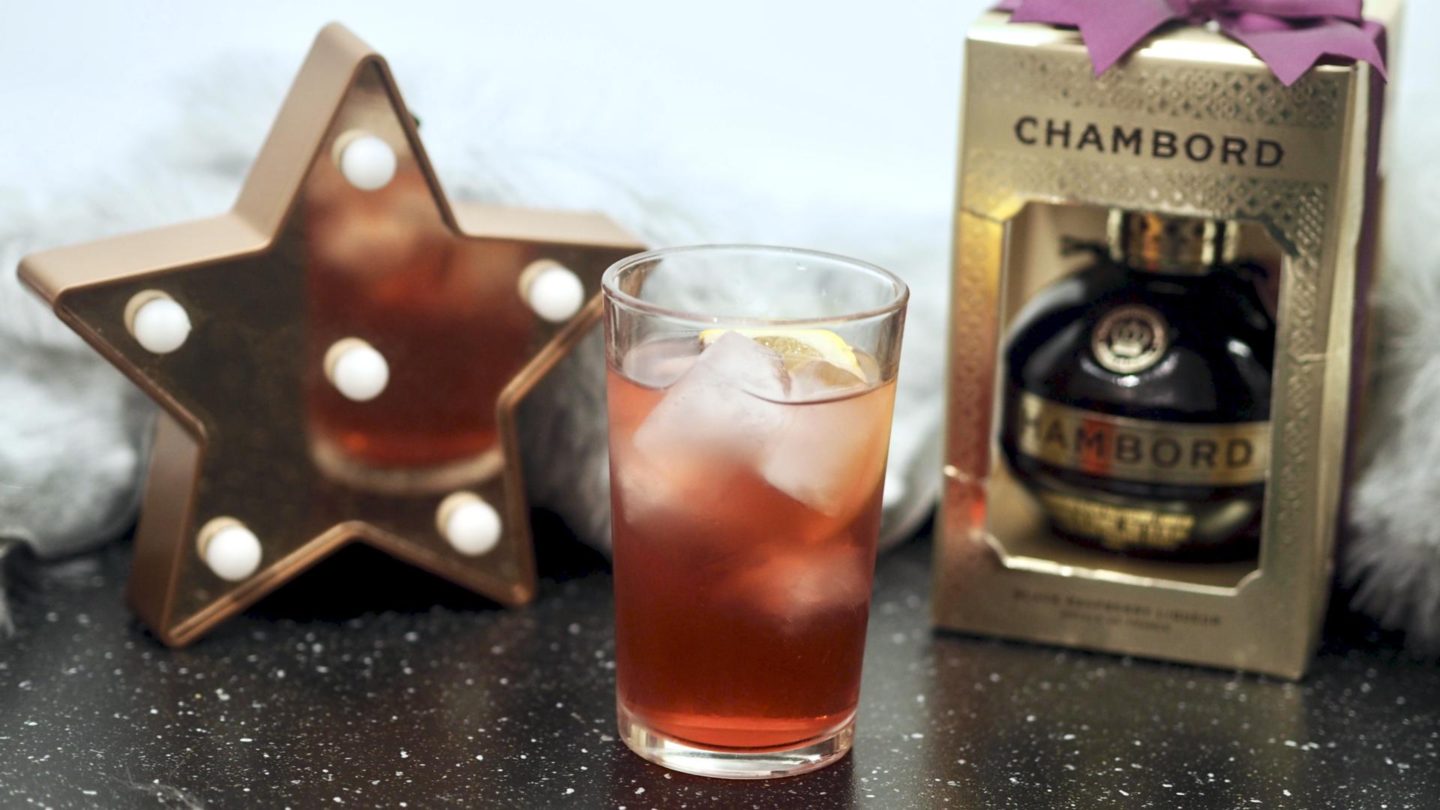 Bramble
"Classic celebrations call for a classic cocktal, and for our petit gin lovers, this one is maganifique!"
It's a cocktail making post, you didn't quite think I'd make it through without including at least one gin-based recipe did you? Brambles are classic for a reason, and although mine didn't look quite as good as the ones I order for my favourite cocktail bar (mostly due to the lack of crushed ice and using whole cubes instead) it certainly tasted the part…
Ingredients:
25ml Chambord Black Raspberry Liqueur.
25ml Gin.
20ml Fresh lemon juice.
A lemon wedge.
Crushed ice.
How to:
Take a short glass and fill it to the top with crushed ice.
Pour in the gin and lemon juice and stir.
Finally, add the Chambord and finish with a lemon wedge.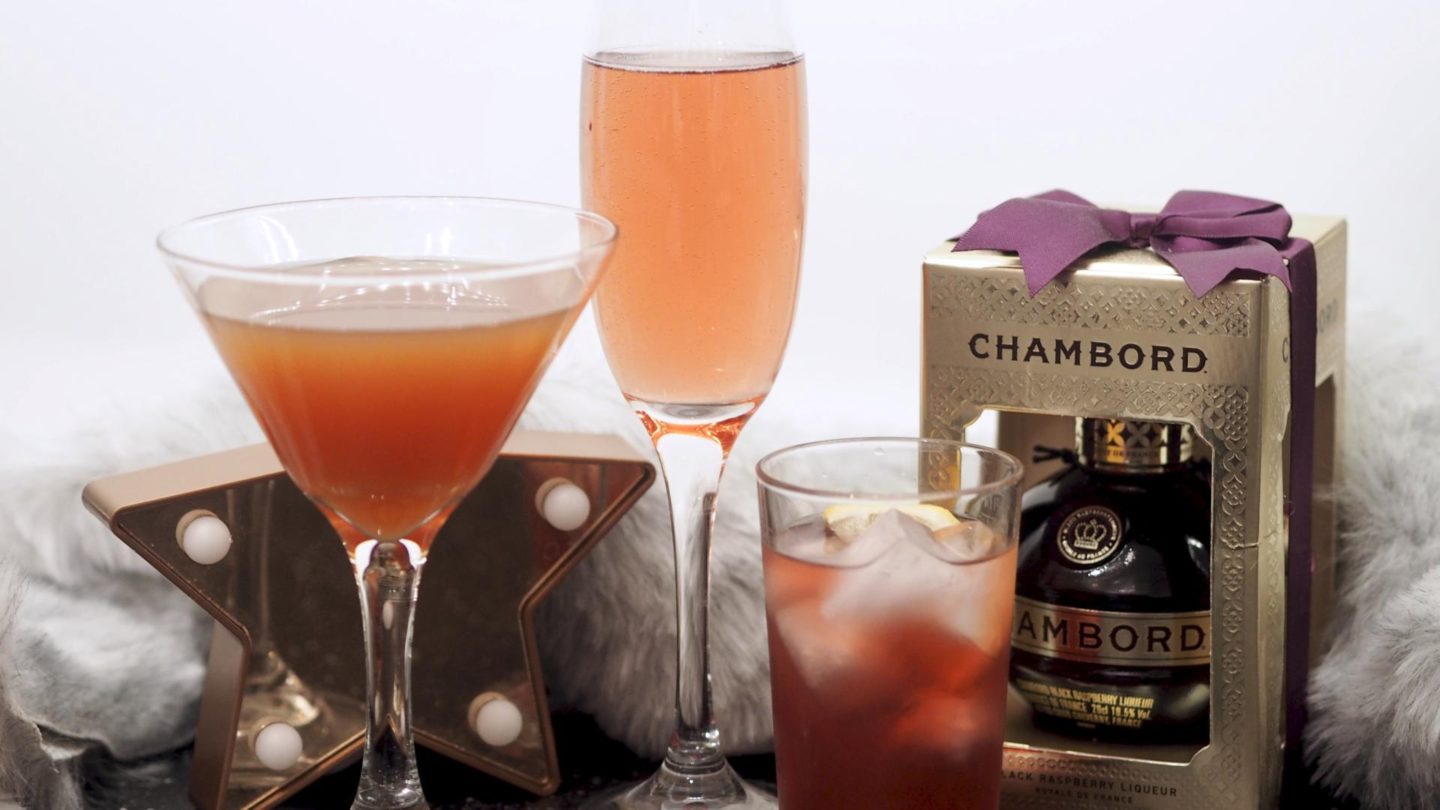 What is your favourite Chambord cocktail?
Find me on;
Bloglovin' | Twitter | Instagram