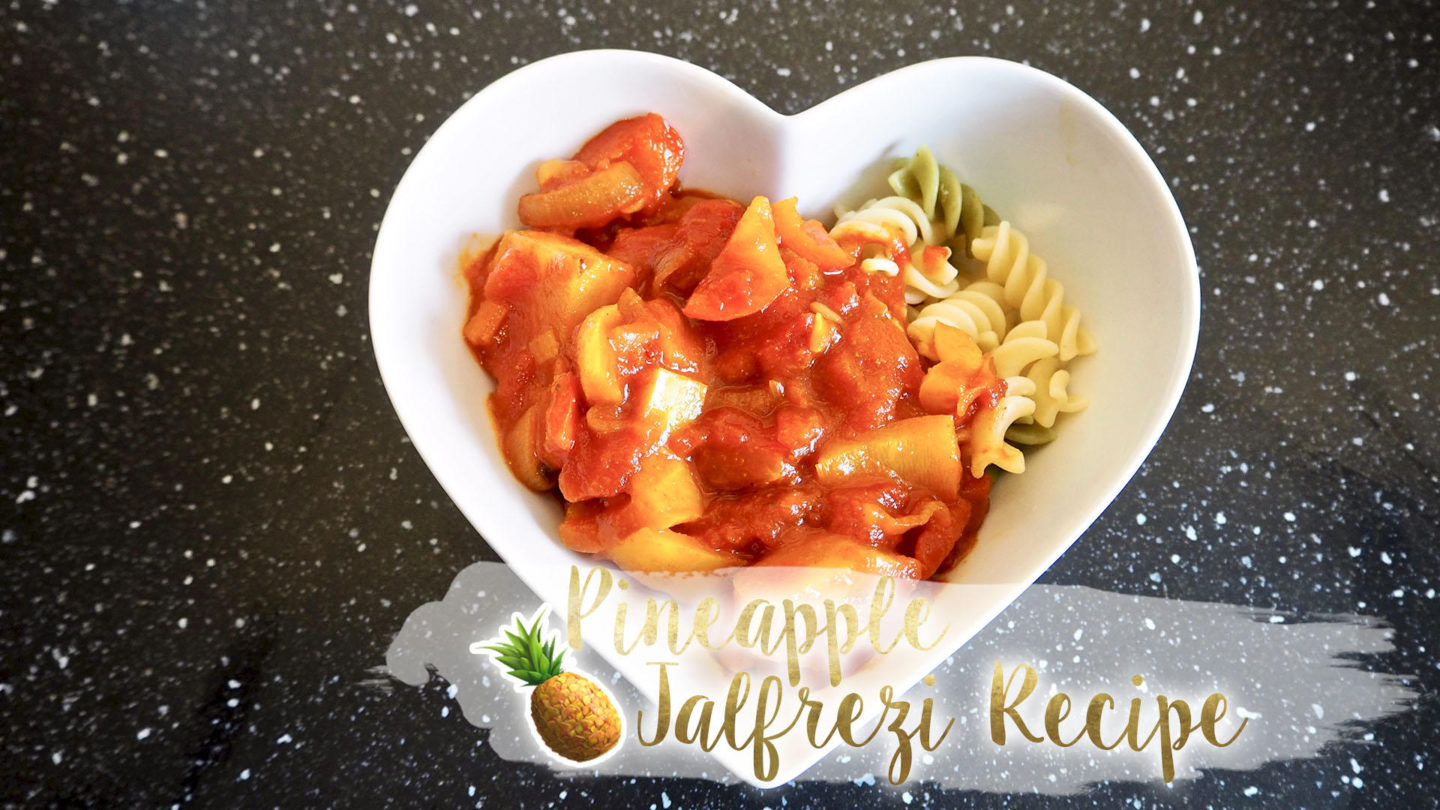 As I've probably already mentioned a few times on here, not only am I trying to cut down on my meat consumption (and did quite well in 2017) I'm also trying to follow the Slimming World diet plan. Albeit with the odd day off because I love going out to eat far too much. Anyway, on that note, I recently picked up a book from Slimming World focusing on different sauces with the idea to make my dinners a little more exciting. While some of them may not quite be up my street, as I'm a huge spice fiend, I found the various curry recipes to be of most interest. In particular this pineapple jalfrezi, a combination I never would have thought to try. Even if you're not following the plan, this is a delicious recipe that's not only veggie and vegan-friendly but packed full of veggies so I thought since I enjoyed it so much, I'd share it with you lovely lot;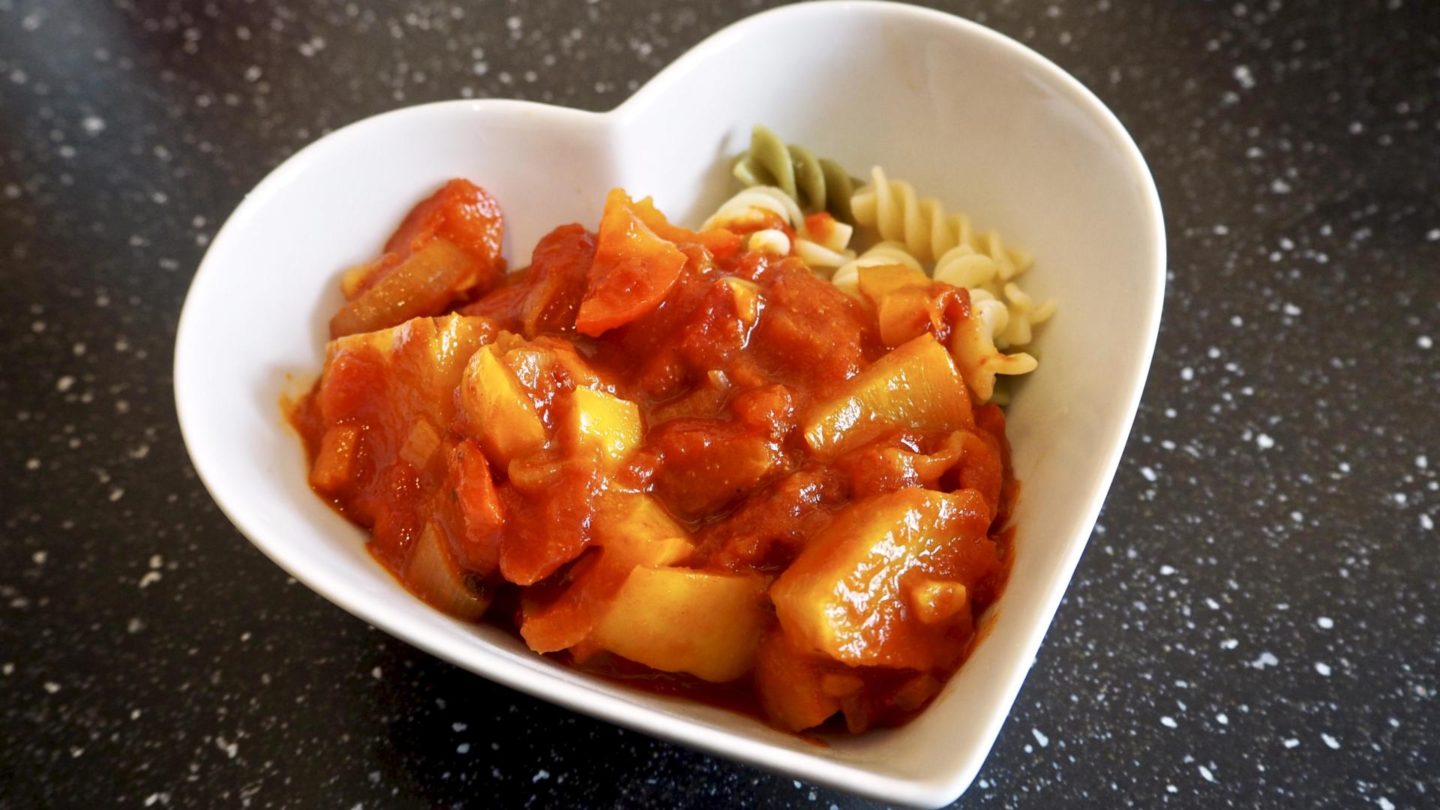 Vegan-Friendly Pineapple Jalfrezi Curry Recipe
I'm kinda lucky that, due to having a lot of these spices at home the only thing I needed to buy especially was the pineapple. (Which, by the way, I forgot how much I loved as a snack!). Although it takes around 40 to 45 minutes all in, it's not the kind of dish that you have to be constantly attentive too. I mean, I managed to catch up on a few of my favourite blogs while making it!
Ingredients:
Frylight (or a cooking oil of your choice).
2 Peppers.
3 Shallots (or one large onion).
Around 1/3 of a fresh pineapple.
2 Garlic cloves.
2cm piece of root ginger.
1 tsp each of ground coriander, ground cumin and chilli powder.
1/4 tsp of ground turmeric and dried chilli flakes.
400g can of chopped tomatoes.
150ml vegetable stock.
How to:
Grab a frying pan and spray in a good amount of Frylight. Or, if you'd prefer the normal amount of your prefered cooking oil. While this heats a little, thinly chop the shallots (or onion), crush and finely chop the garlic and then add this to the pan. While the onions begin to soften grate the ginger over the pan.
After about 5 minutes, add the peppers. These can be as chunky or as small as you'd like them. To this add the spices and then stir constantly for a minute or two.
To stop the spices from sticking to the pan, it's time to add the tomatoes, stock and pineapple. Once everything is in, bring it to the boil and then leave to simmer for around 25 to 30 minutes. (The recipe suggested 20 minutes but I wanted my sauce a little thicker.)
Season to taste and it's ready to serve!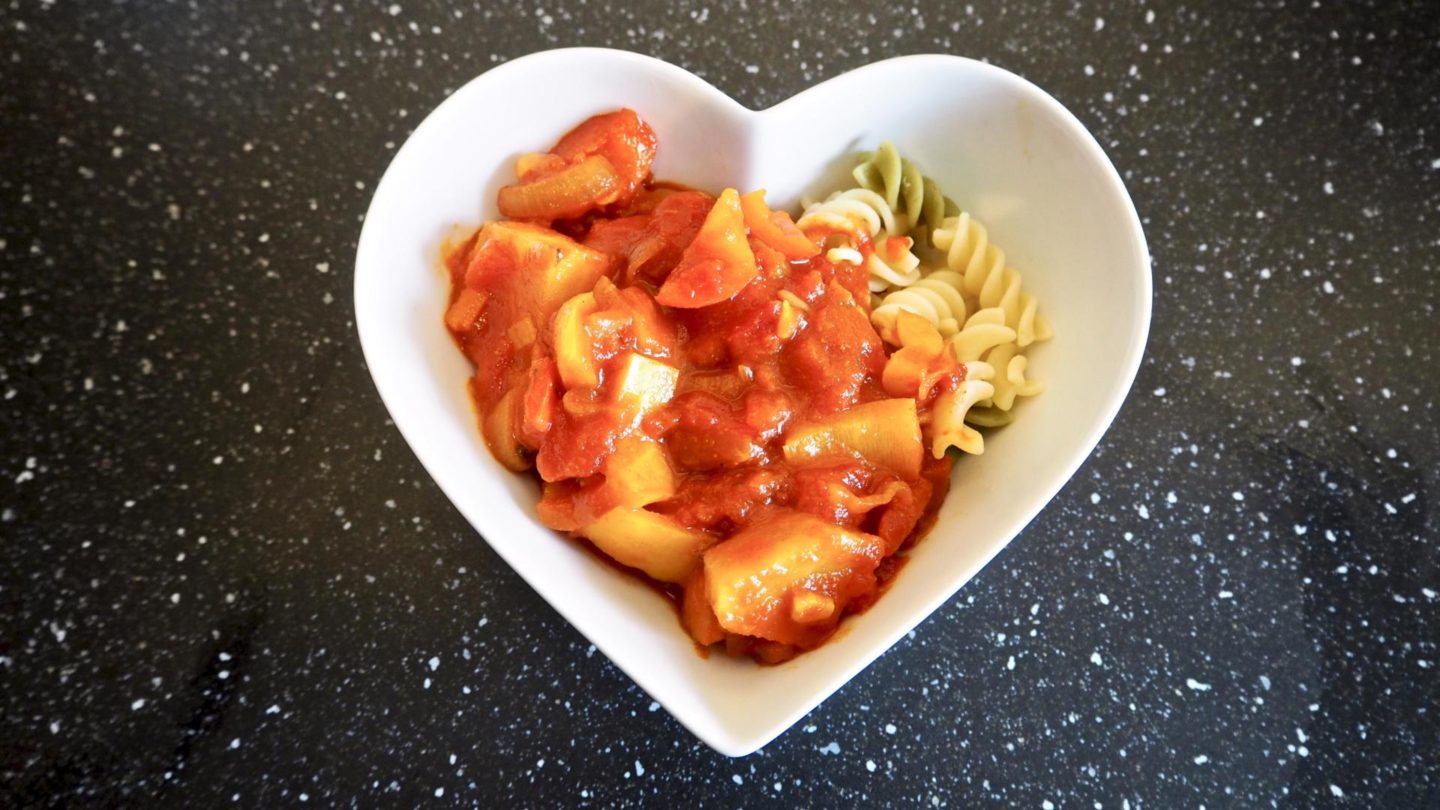 Find me on;
Bloglovin' | Twitter | Instagram