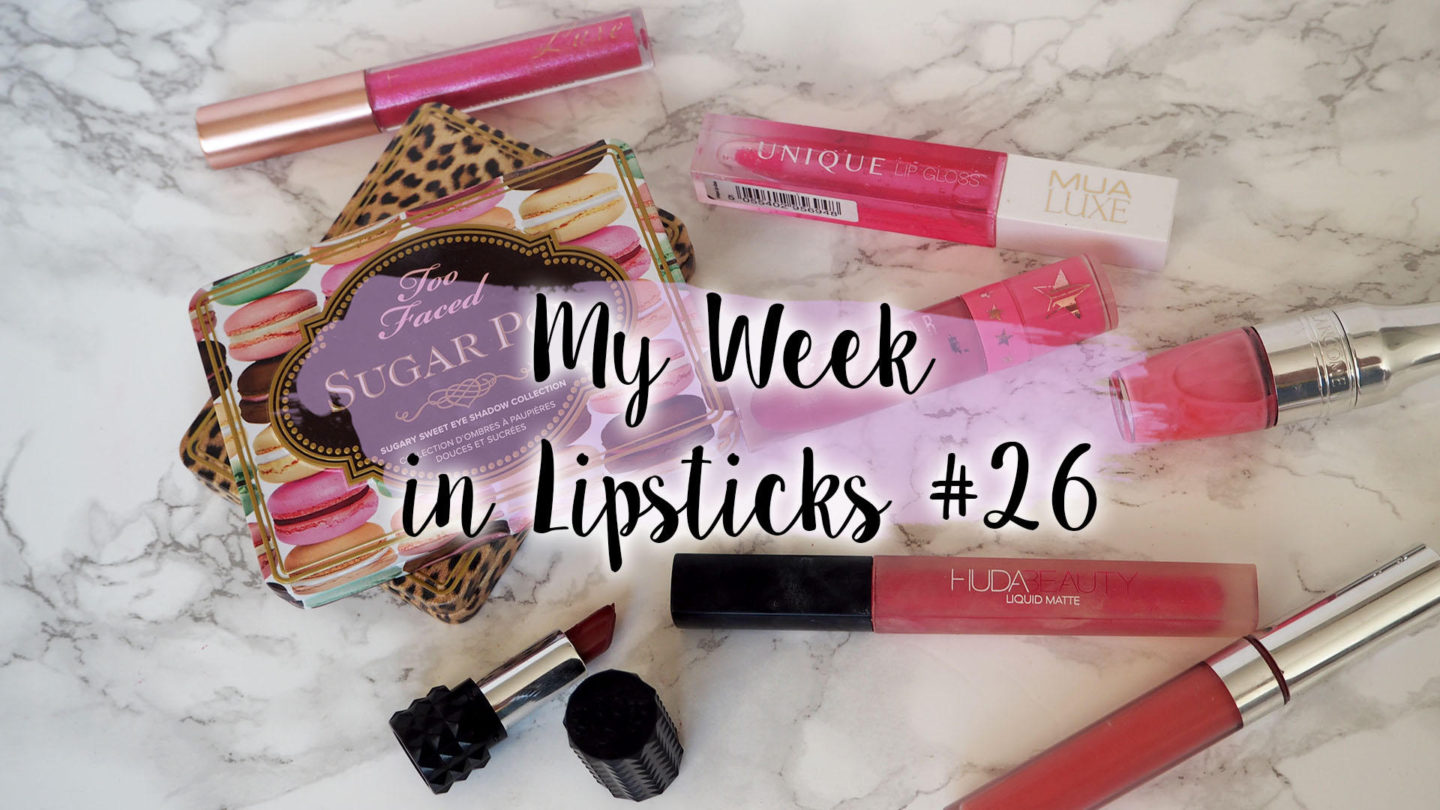 Now I seem to have finally got back into my blogging groove *touches wood* and had a fairly busy week, I thought it was an ideal time to try and bring back my "week in lipsticks" weekly post. With time off, theatre, friends, music and shows – it's safe to say it's been hectic. So while I get a cuppa and try and prepare myself for work tomorrow, here's my week in lipsticks….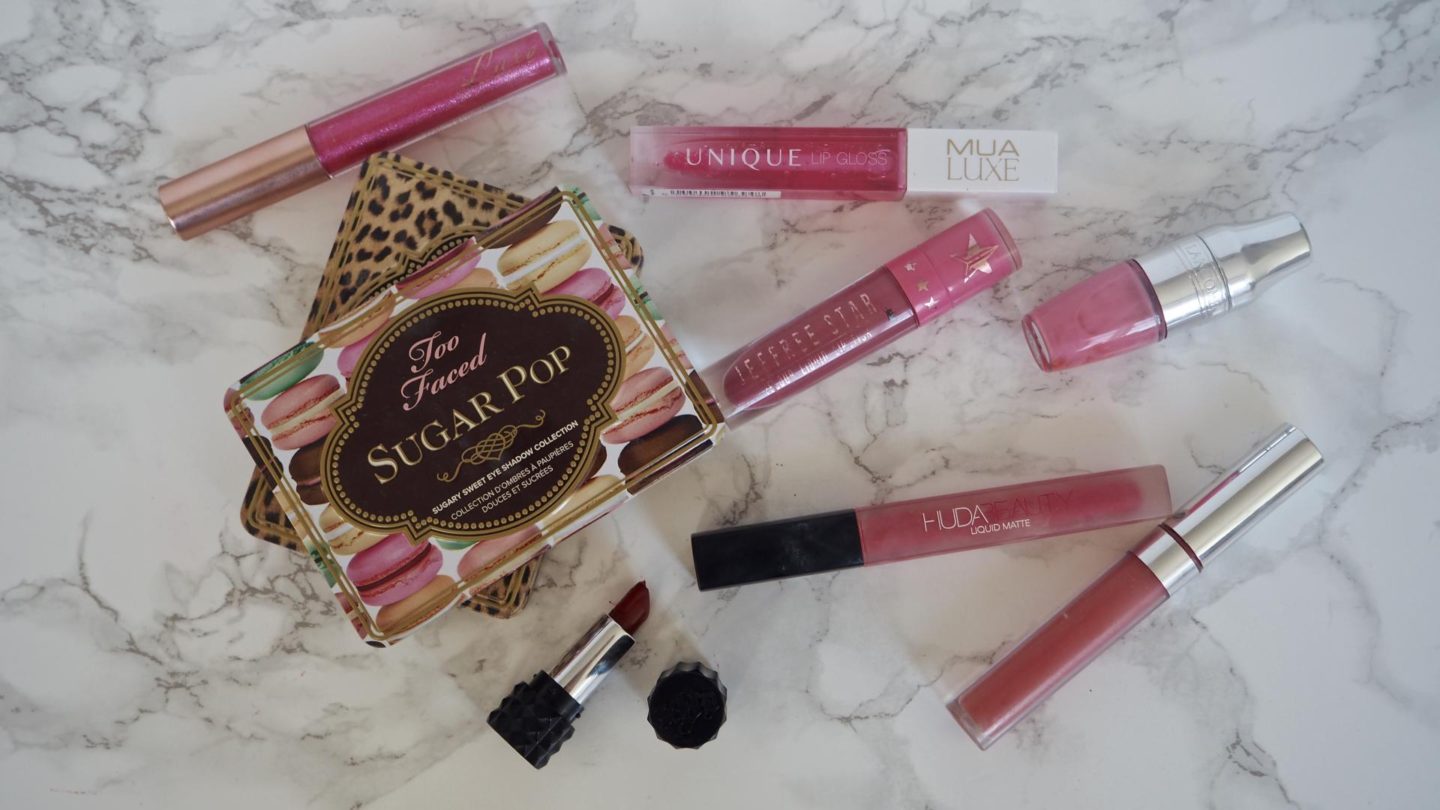 Sunday – Huda Beauty Liquid Matte in Video Star. As you may have seen, a large chunk of Hyde Park has been taken over for the annual British Summer Time Festival. So on Sunday after a trip to Camden for the traditional wine by the river and street food (talking of which halloumi fries are possibly the best thing ever!), Becky and I headed over to the British Summer Time Festival to see, amongst others, Justin Beiber. A few drinks and a lot of singing along and dancing were planned so this bright pink was the perfect pick to last me through the day!
Monday – Lancôme Juicy Shaker in 313 Boom-Meringue. With Becky heading off to catch an early train back up north I was left with a rare lazy day off work. So, to take full advantage I napped, binge watched the latest series of RuPaul's Drag Race and then took my mum for a spot of lunch. I originally planned on taking some extra blog photos. But, errm, I have no excuse here other than pure laziness. I mean, I barely slapped on some tinted moisturiser and this lip treatment to leave the house. Never-mind anything more productive…
Tuesday – Kat Von D Studded Kiss Lipstick in Lolita. In comparison to Monday, Tuesday was the polar opposite. I was looking after the inbound enquires at work so I was kept busy with that and catching up from my time off. This did mean that when 6pm rolled around it was even better to meet Sophie and head over to the Bussey Building for Roof Top Film Club. But more on that on another post!
Wednesday – ColourPop Ultra Matte Lipstick in Donut. Wednesday was weigh day. After a weekend full of food and drink I didn't go with high hopes. So, to perk myself I put on this cute pink and hoped for the best. Luckily, I still managed to be down by another lb, although I'm not sure how. Anyway, I celebrated by treating myself to a donut from Crosstown. Which, probably defeats the point – but still…
Thursday – Jeffree Star Liquid Lipstick in Dollparts. I love the theatre and I love Disney, so when my friend Sammie managed to score us tickets to see Aladdin on Thursday – well I was beyond excited. After work we met at My Old Dutch for butterscotch pancakes, before heading to London Cocktail club for happy hour. Then, finally on to The Prince Edward Theatre to see the show. Which was incredible to say the least. The staging, humour and music was everything and more. Plus, this long lasting lip formula was still standing at the end of the night. Result!
Friday – MUA Luxe Unique Lip Gloss. With a busy week finishing up and another busy weekend ahead, I couldn't really be bothered to wear makeup to work. However, being a Friday I thought I best not risk going bare faced. You know, in case any last minute plans occurred. So I went with a simple look with winged eyeliner and this lip gloss I picked up on my recent MUA haul. Good job as I ended up going for a gin or two after!
Saturday – Luxe Focallure Liquid Lipstick in Stripper Pink. I picked up a selection of Luxe Focallure Liquid Lipsticks on a recent Amazon order. To be honest, I didn't have the highest of hopes. They were under £10 for 6 of them and I'd kind of prepared myself for them being a bit pants. Boy, oh boy, how wrong was I? For the price they're fantastic – and I managed rock it, with only a few top ups, through several drinks and an evening seeing Sharon Needles and Willam at a local bar. (Who were amazing btw!) I also have a post on this particular Amazon bargain coming up soon too…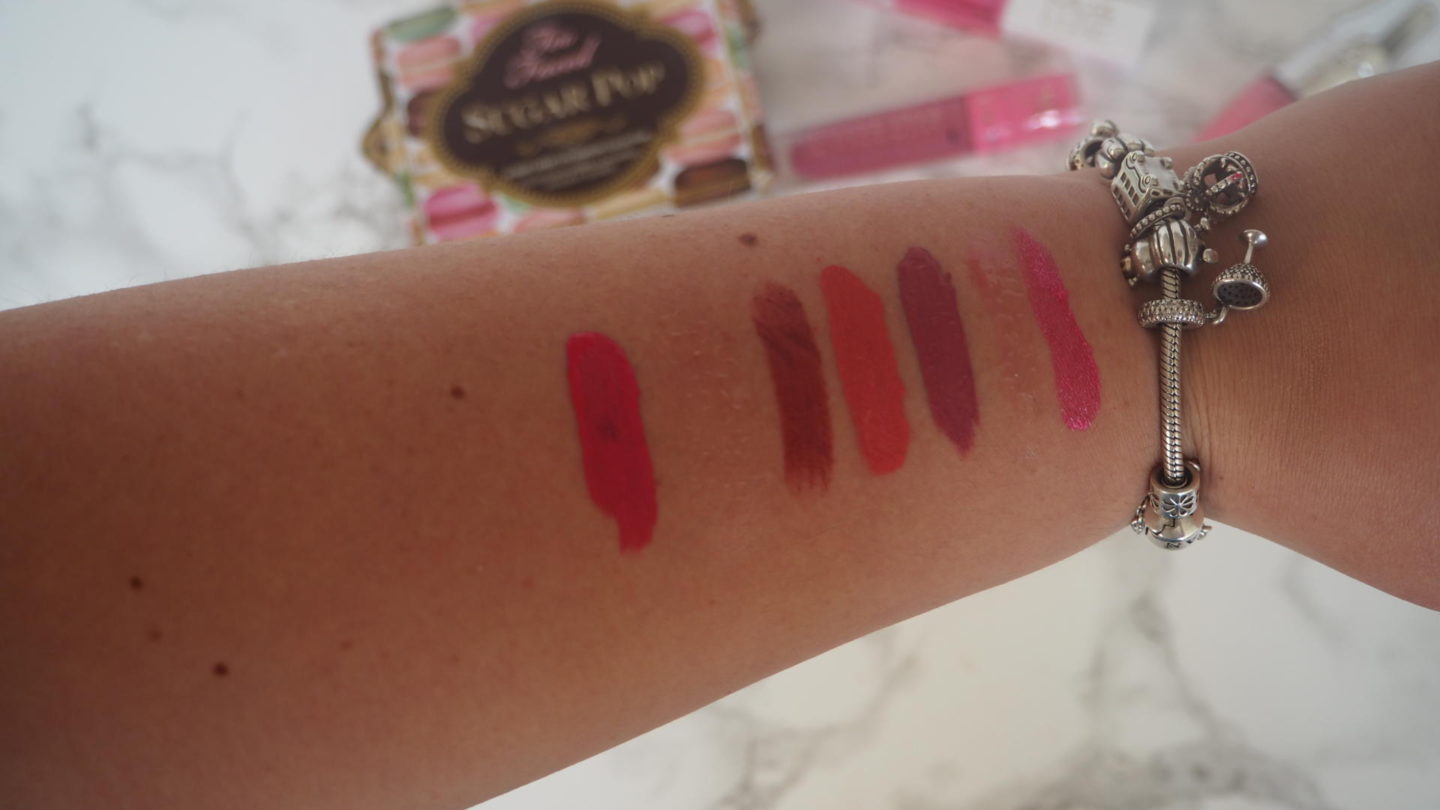 What lipsticks have you been loving this week?
Find me on;
Bloglovin' | Twitter | Instagram