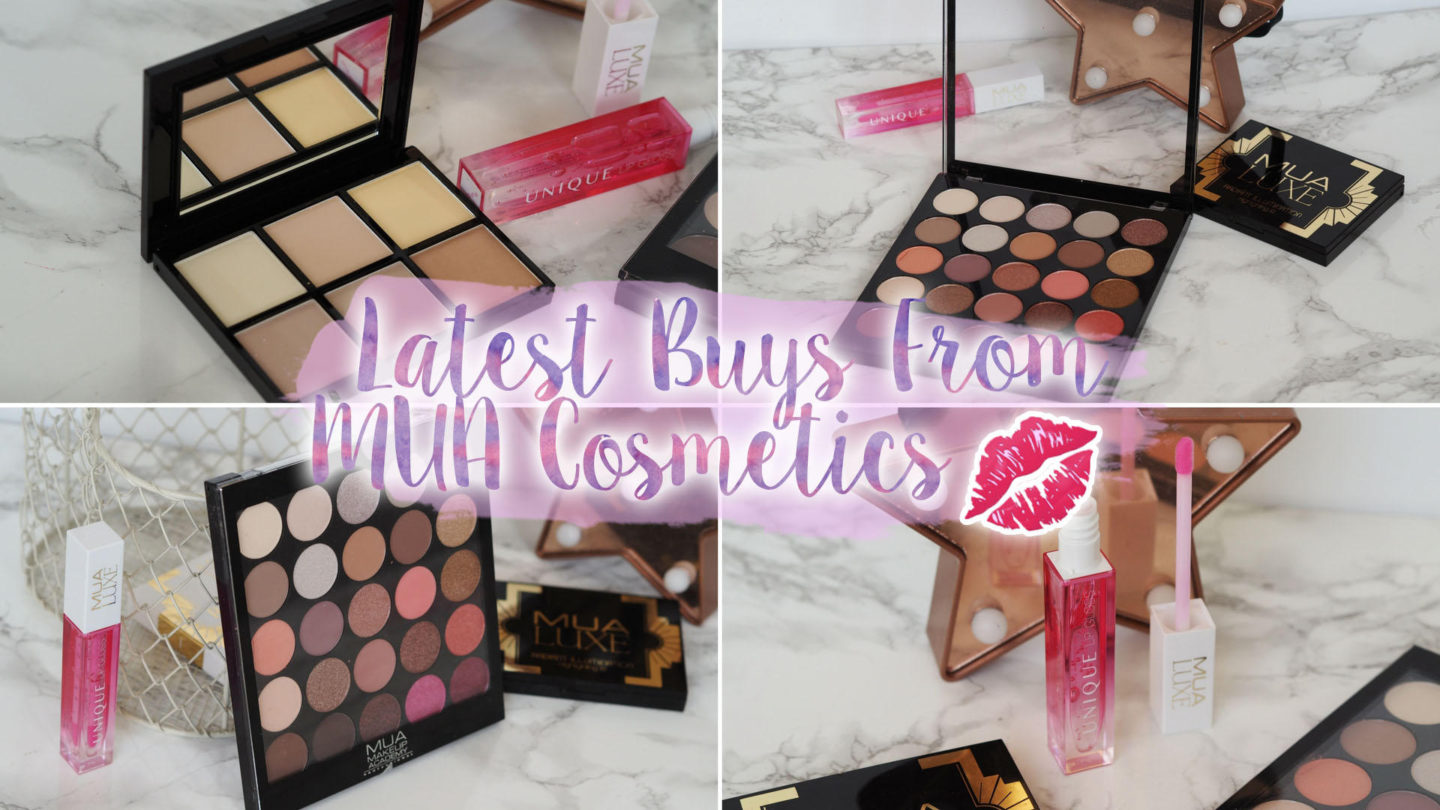 After writing the other week about products I was going to avoid buying and how I was trying to save money, I cracked. I spotted the Burning Embers palette by MUA Cosmetics on someones blog and after seeing it was only £8. Well, how could I not?! That and Superdrug had an offer that if you spent £10 or more you'd bag yourself a free highlighting palette. So on that note, here's my latest buys from MUA Cosmetics: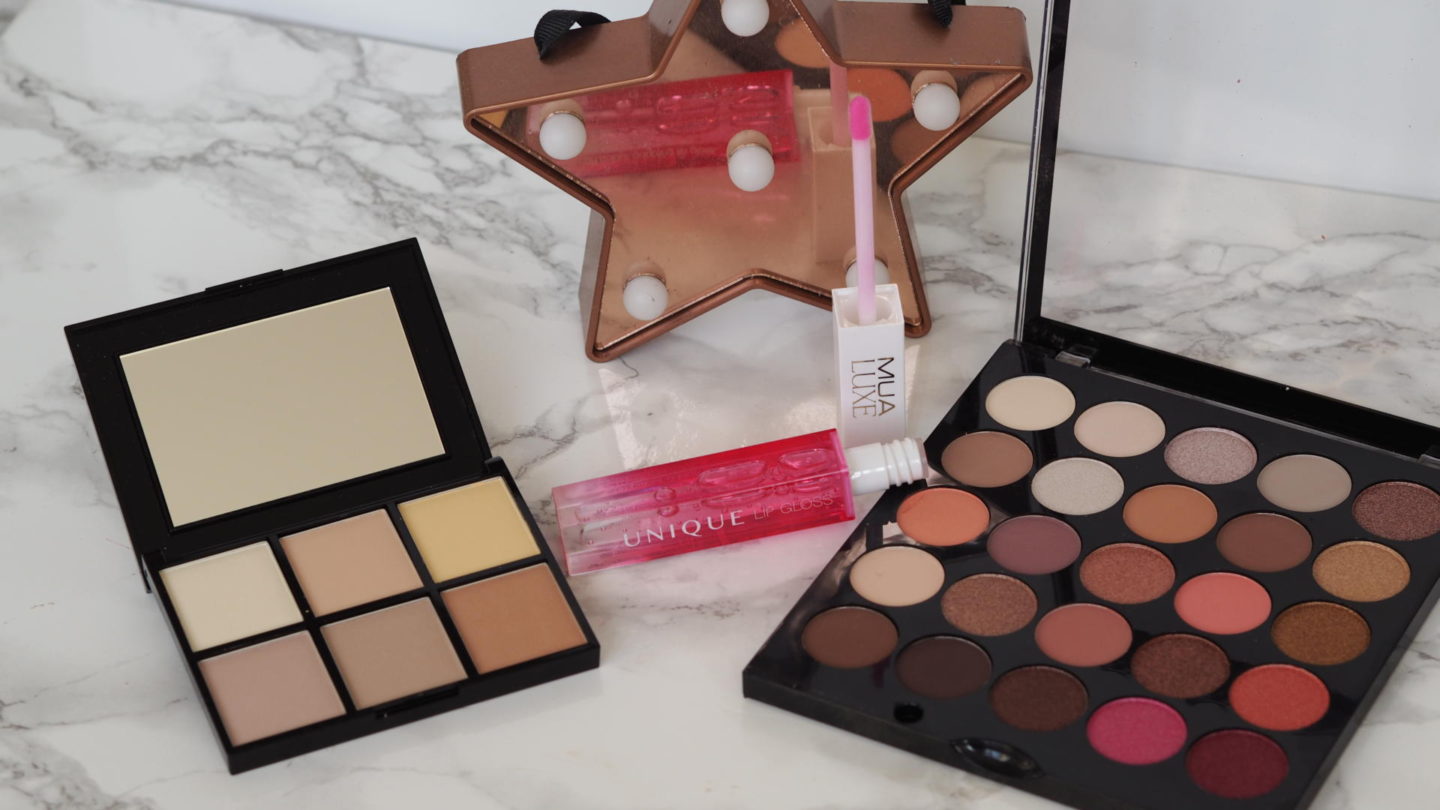 Latest Buys From MUA Cosmetics
Despite loving MUA and them being a staple of my makeup bag a few years back, I haven't really picked up anything by the budget brand in quite some time. It's no fault of MUA's, just that I have found myself investing more into adding more high end products to my collection. So with that in mind, rather than looking for dupes or something similar to I'd tried before I picked up the Luxe Unique Lip Gloss along with the Burning Embers 030 palette I'd been lusting after and due to the offer scored a free Luxe Radiant Illumination Highlight Kit. Not a bad haul for £12 eh?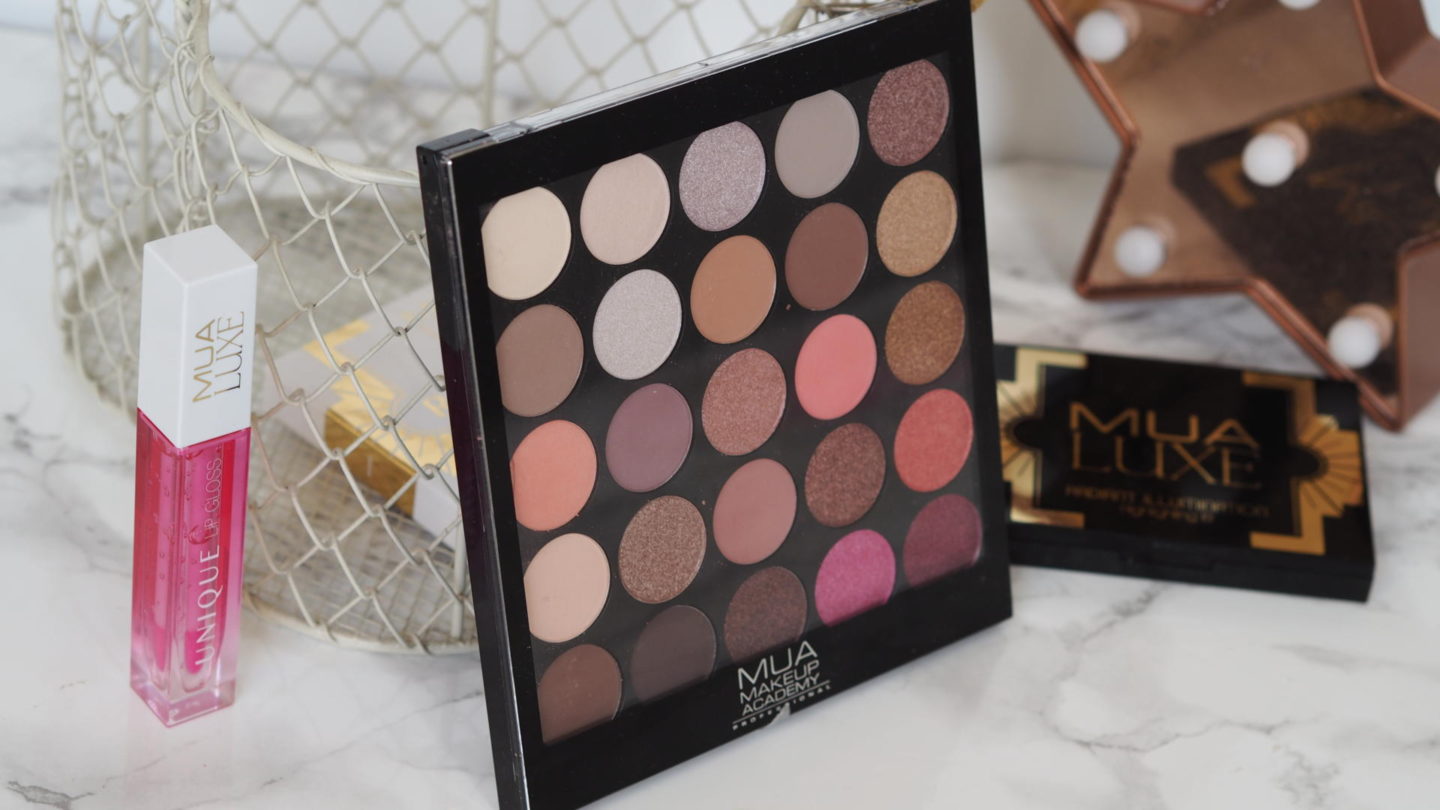 MUA Burning Embers 030 palette
Firstly the star of the show, and the reason for this haul in the first place. The Burning Embers palette contains 25 eye shadows mostly in warm, earthy toned colours. 13 of which are matte and 12 of them having a shimmery finish. A great mix in my mind. I've been reaching for this fairly often so far, surprisingly more than my Anastasia Beverly Hills Modern Renaissance over the last few weeks. So much so, I've got a full review (and possible comparison) coming up soon!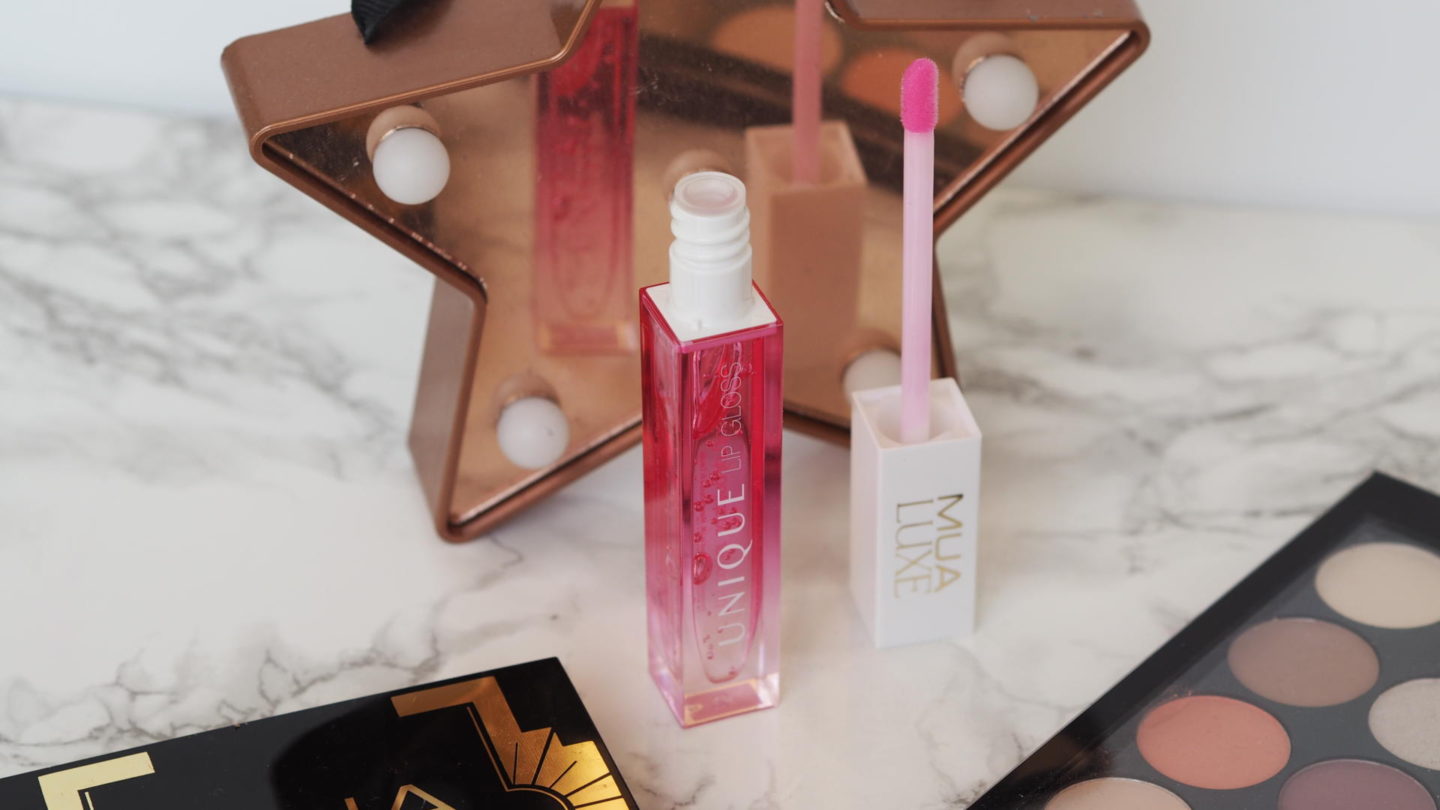 MUA Luxe Unique Lip Gloss
Next up, was the Luxe Unique Lip Gloss. Not much to say really, the name comes from the fact that this formula adapts to your natural pH to create a subtle, bespoke pink that should be ideal for your skin-tone. I love the colour on me, but I'm still not used to swapping my normal matte finish for gloss… I'm sure I'll use more on "no makeup" makeup days over the summer with a bb cream though!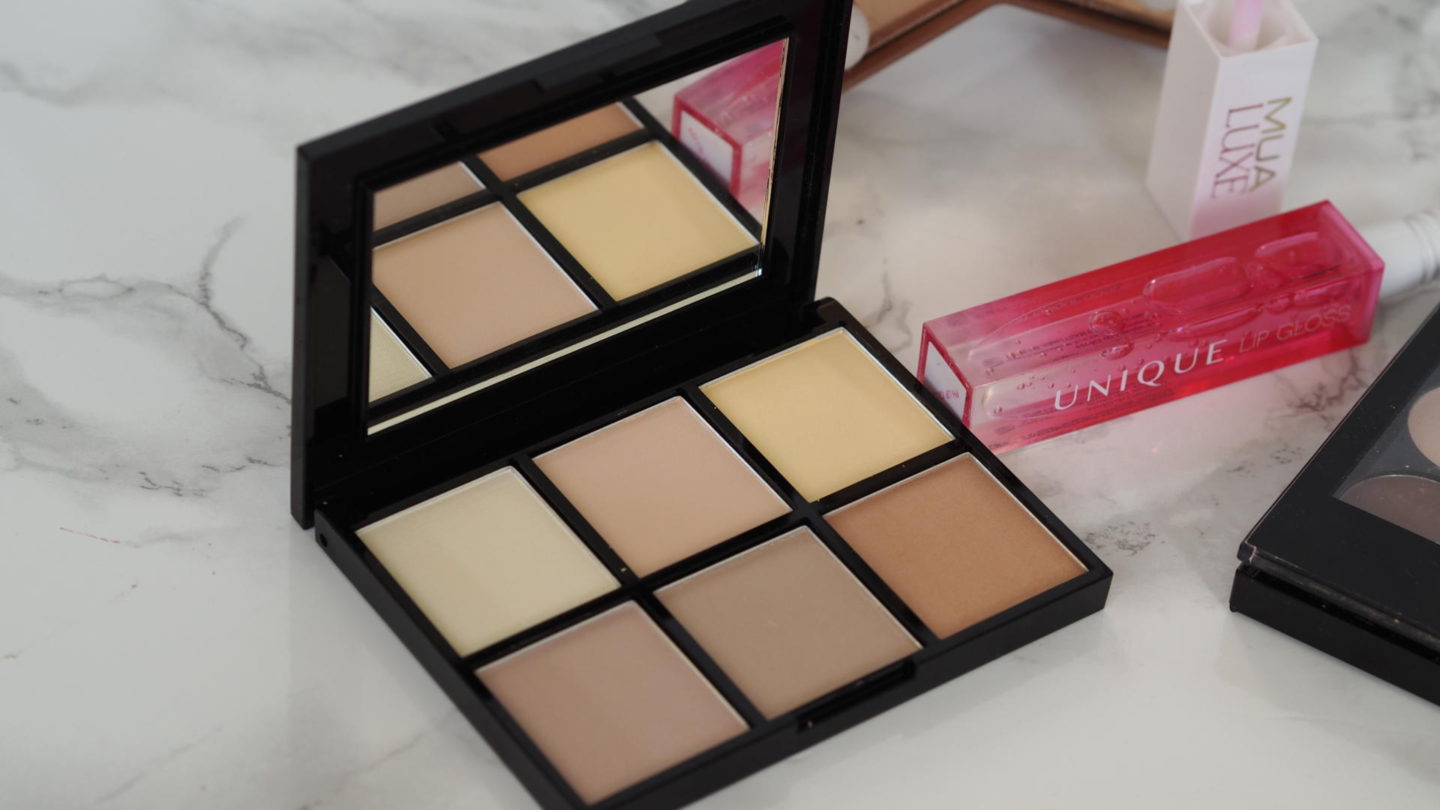 MUA Luxe Radiant Illumination Highlight Kit
Finally, something I may not have picked up on my own but now I don't know what I'd do with out this little beauty. This little palette has 6 shades and is great for a more subtle, daytime highlight. Normally, when it comes to highlight I'm a sucker for glittery finishes. Essentially, I want to shine like a freshly glazed donut pretty much all the time. So when I saw the finishes in this I wasn't sure how much use I'd get out of it. However, after trying it out for a casual look for the office it's quickly made it's way into my everyday workday makeup routine. Bonus!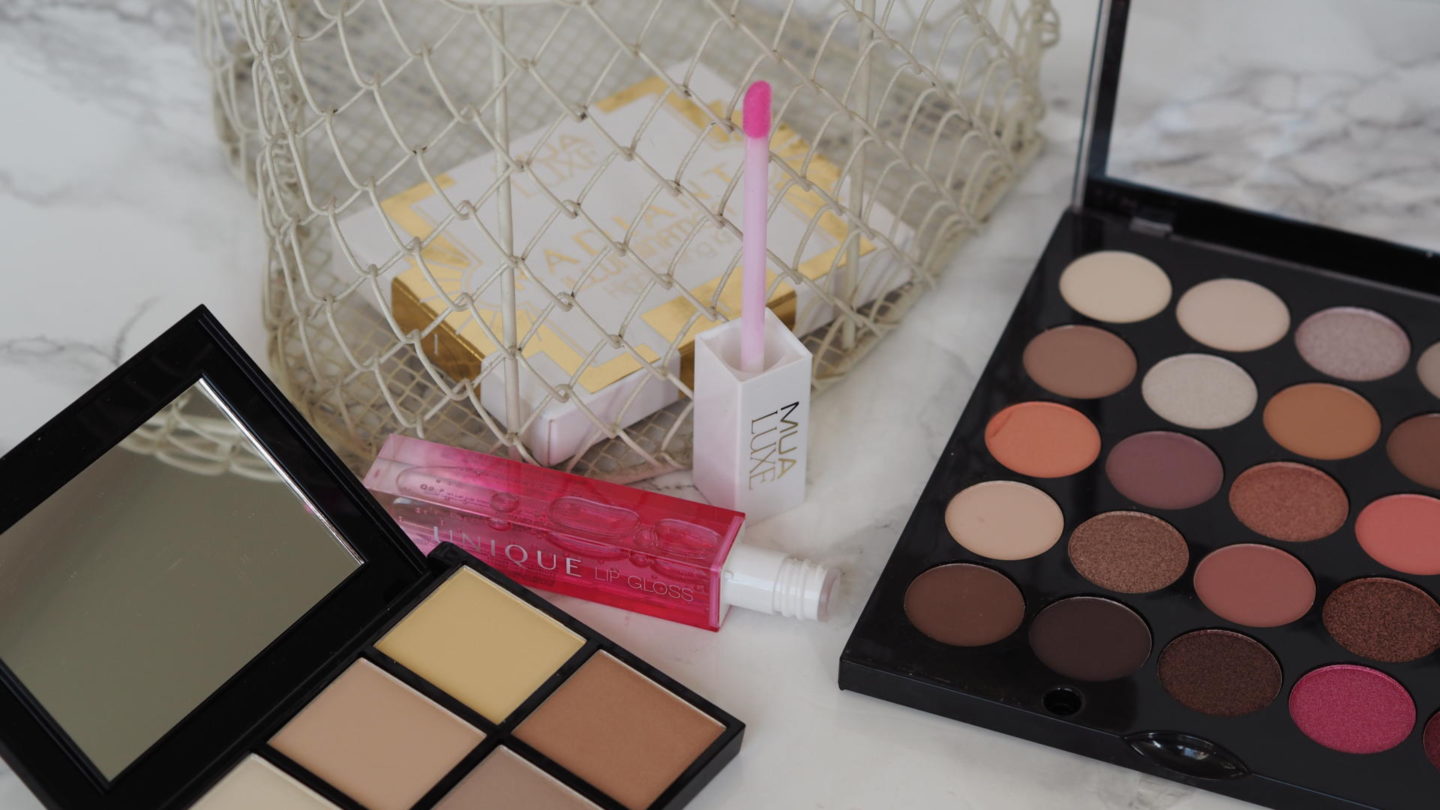 After these purchases, I'm excited to see what else MUA have to offer. It's so refreshing to see a lower cost brand come out with a range of good quality products without having to resort duping whatever the latest "must have" is. I'll be keeping an eye out on my local MUA counter over the coming months!
Have you picked up anything from MUA lately? If so, what would you recommend I try next?
Find me on;
Bloglovin' | Twitter | Instagram