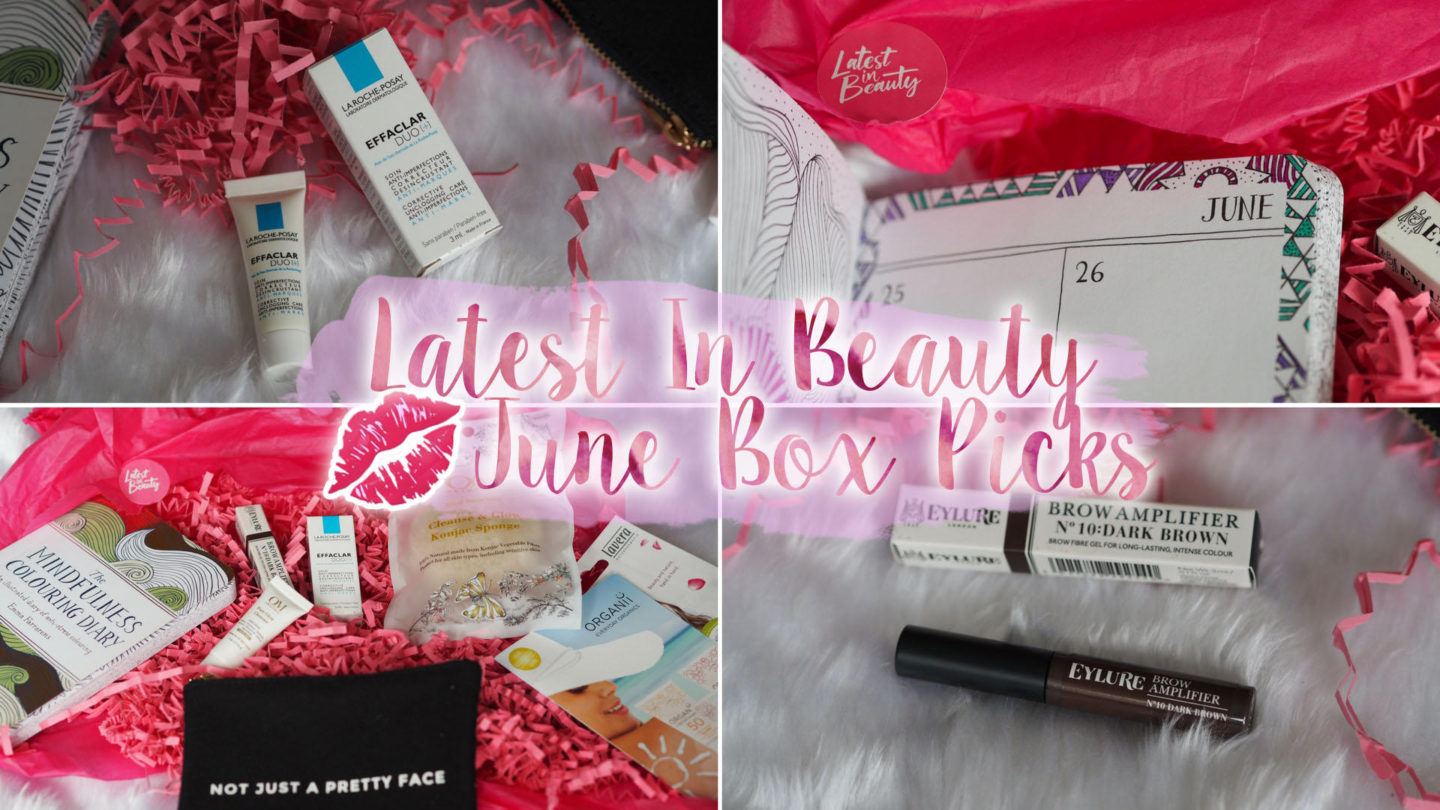 I know, I know.. I said I quit my beauty box habit and the odd venture into limited edition boxes aside I'd managed to abstain. (Such as the gorgeous collaboration between Latest In Beauty and Beauty & The Beast!) However, when an email landed in my inbox from Latest In Beauty with a free OM Skincare duo plus 30% off. Well, the beauty lover and bargain hunter in me just couldn't resist. So, with that in mind, here's the goodies I picked for my June Latest in Beauty box: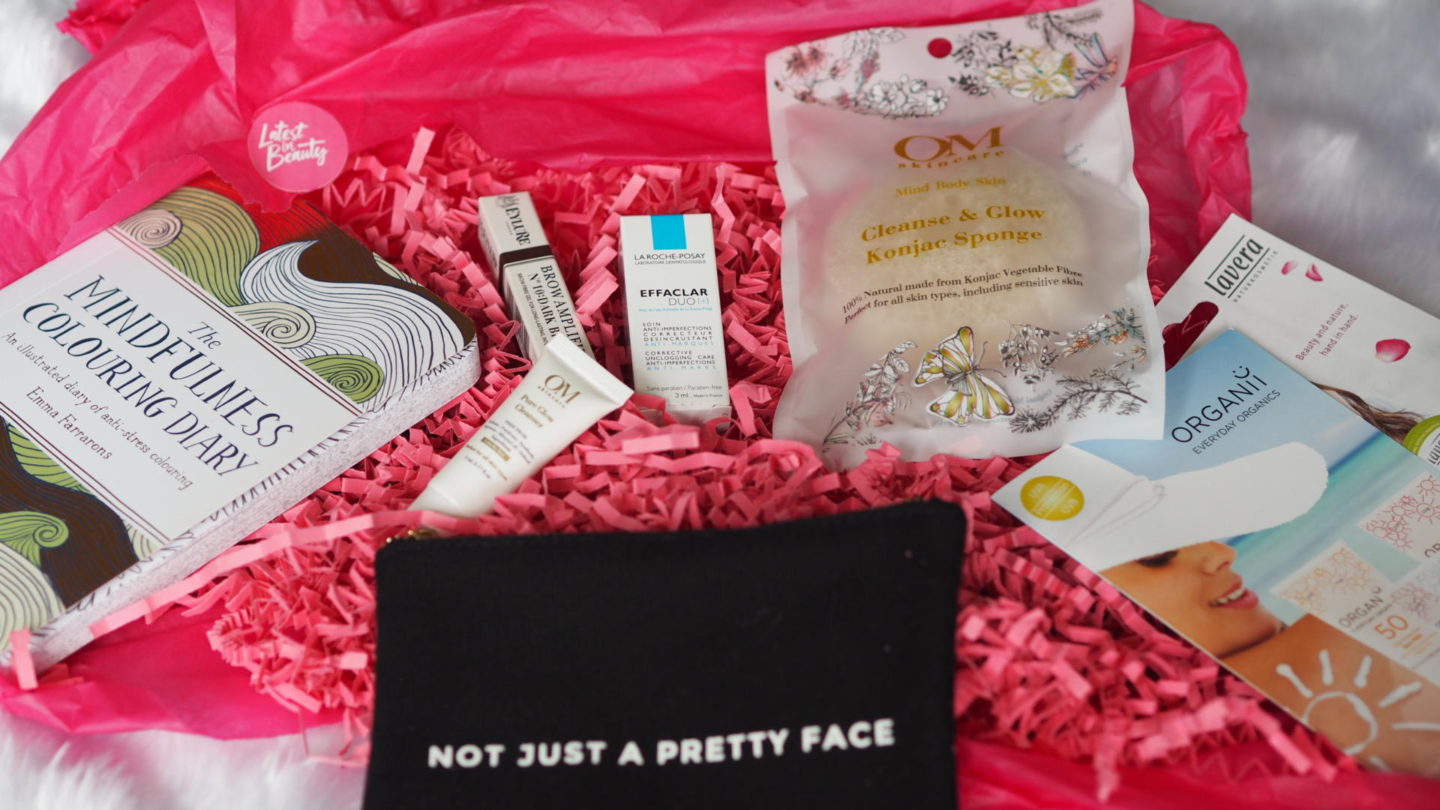 Latest In Beauty – My June Box Picks
With products ranging from makeup to hair and from fragrance and natural options through to lifestyle there really is something for everyone. Despite my normal tendency to focus solely on adding to my beauty stash – I picked up one item of makeup, one extra skin care item and a lifestyle item to boot. Just under a week later I was opening up a carefully packed box and was pleasantly surprised to see, alongside my order a cute makeup bag and a few sample sachets too. Bonus!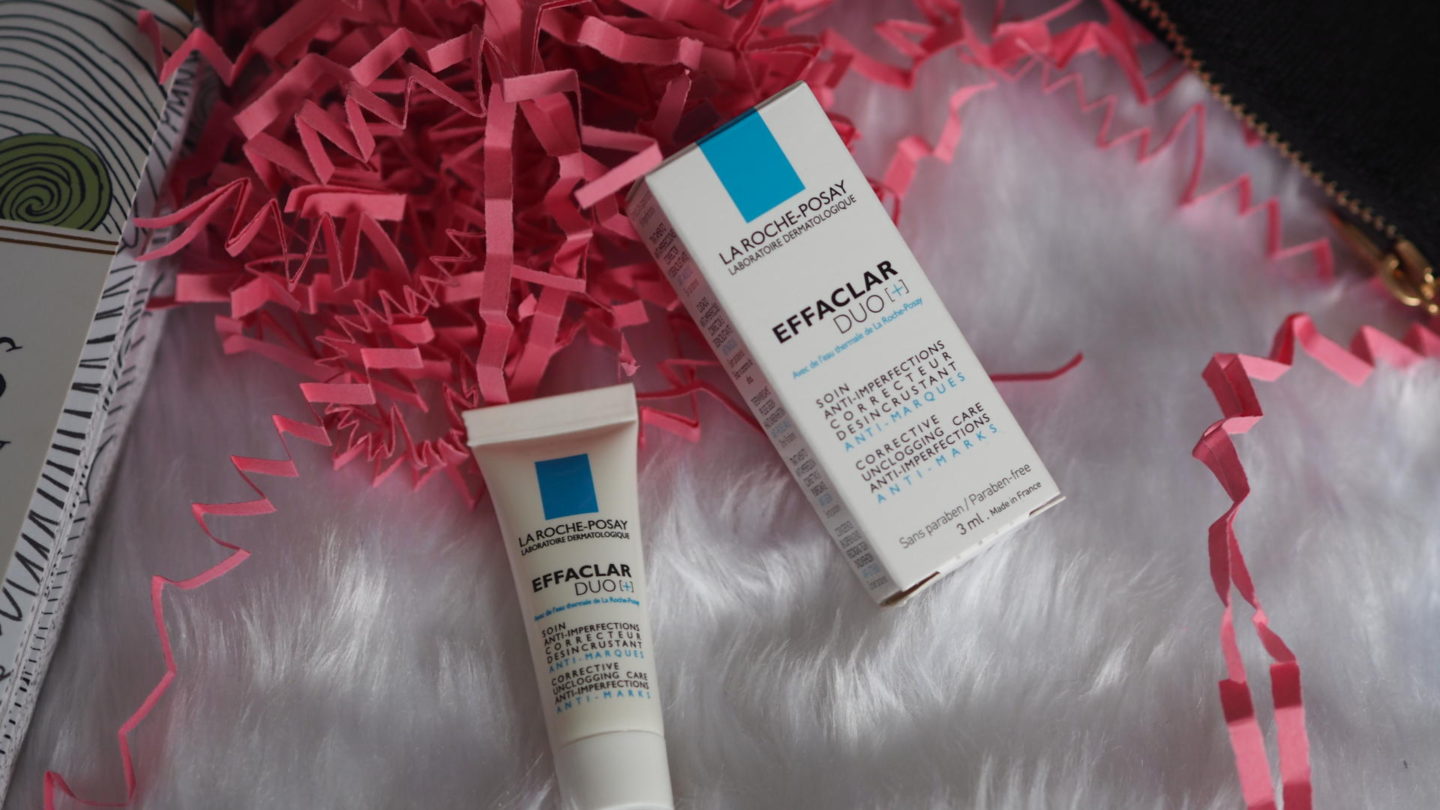 La Roche-Posay Effaclar Duo
Firstly, I chose the La Roche-Posay Effaclar Duo. Having sensitive, somewhat acne prone skin I've found that La Roche-Posay is a god send. My current facial cleaning and cleansing routine is entirely made up of their products. Really, I can not sing their praises high enough. Having not tried their Effaclar Duo previously – I'm so far impressed and if the results continue I will be looking into picking up the full sized when this mini runs out.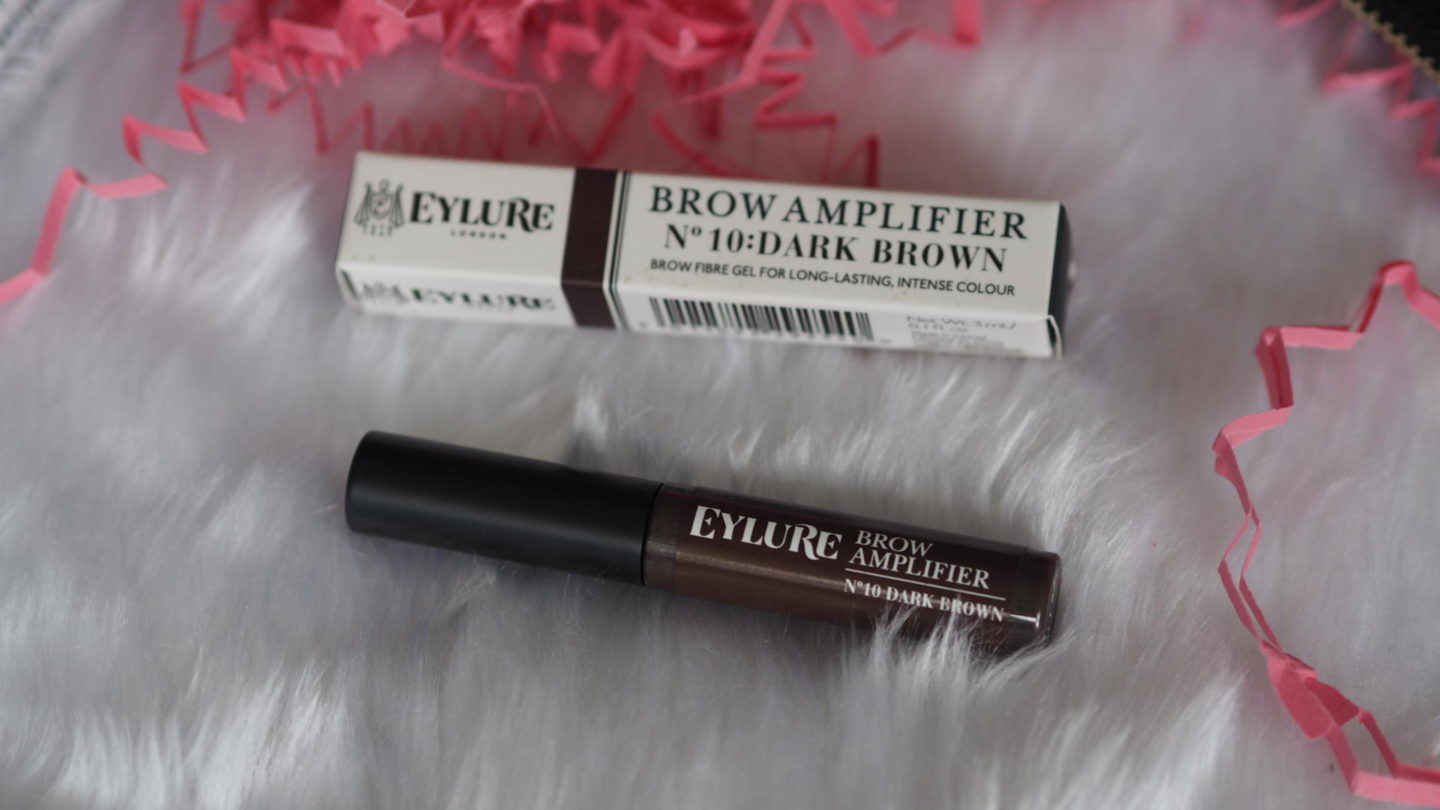 Eylure Brow Amplifier Gel
Next was the beauty treat. I read a few weeks ago that Eylure had an entire range of eyebrow products. After wondering if I'd been living under a rock and I made a mental note to try it out some time. So it seemed ideal that the Eylure Brow Amplifier Gel (I picked up No 10: Dark Brown) was in this months selection. Formula wise it's a winner in my book. In fact, it reminds me of my much loved NYX eyebrow gel, which is often out of stock at my local Boots. I think I'll be keeping and eyebrow out for the rest of the range to try in the future.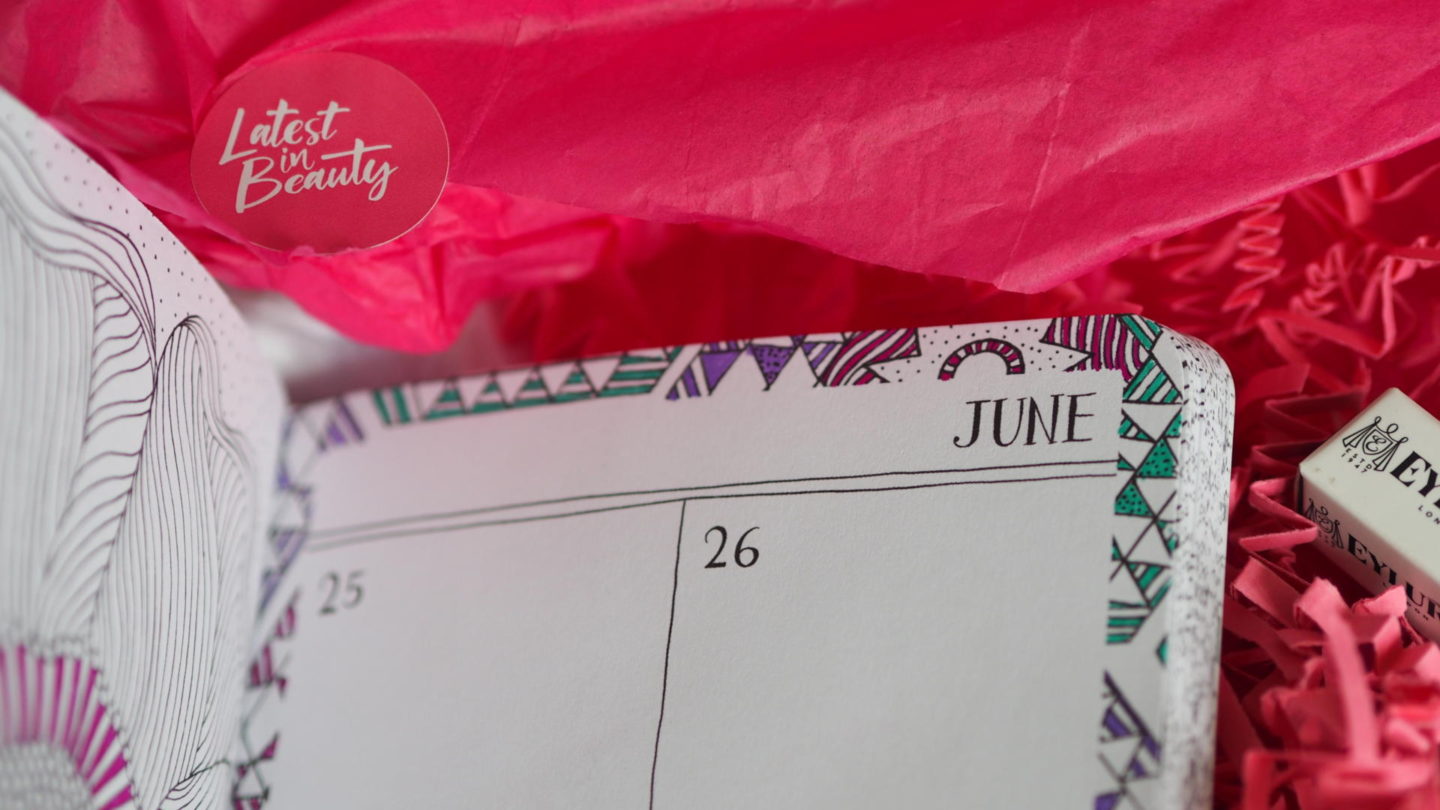 Mindfulness Colouring Diary
Finally, I managed to convince myself that I didn't really need another new lipstick this month. So, instead I picked the Mindfulness Colouring Diary. Although the hype around the adult colouring book trend seems to have died down a little, I'm still a fan. Therefore, I'll be glad to have this pocket sized book for my handbag. It may be called a diary and be able work as one as such, however I've just been enjoying spending a few fleeting moments on my lunch zoning out colouring that week's page. After all – it would take a stellar product to make me swap mid year away from using my agenda.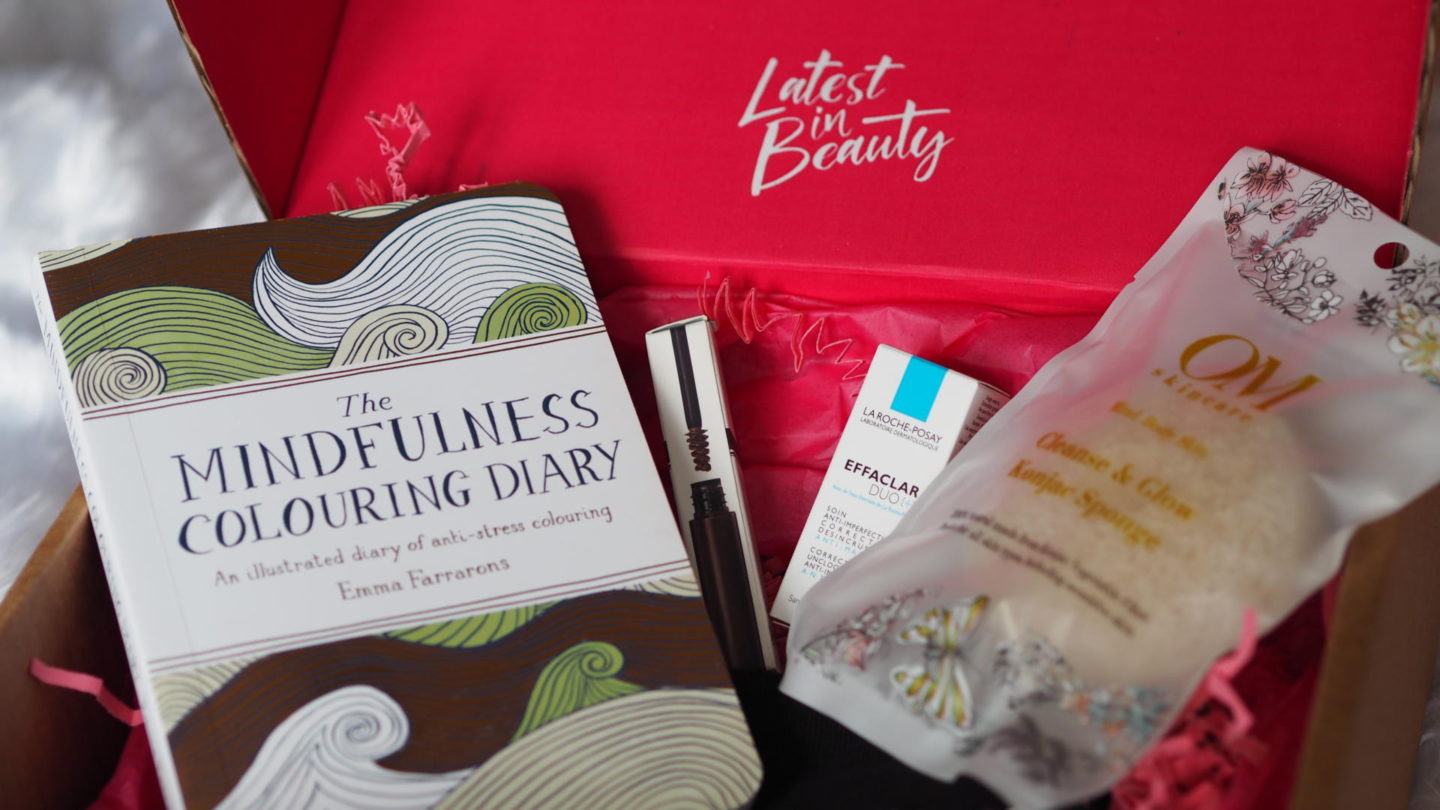 While I may not be back to making a beauty box a monthly treat, I'll certainly be keeping an eye on Latest in Beauty's site and seeing if there's any goodies I fancy treating myself to a one off box for..
Have you tried Latest In Beauty before? What did you think?
Find me on;
Bloglovin' | Twitter | Instagram