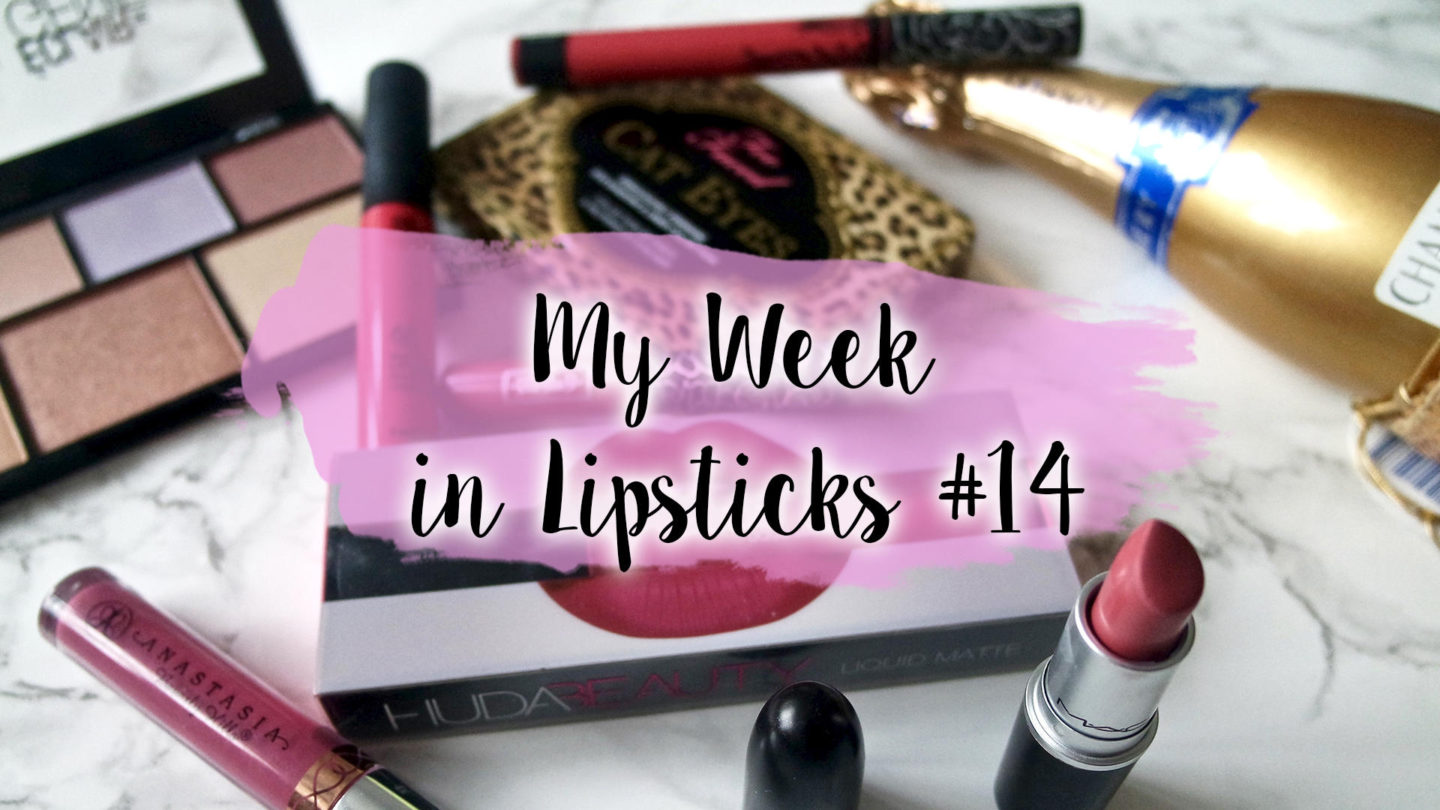 Apologies, this weeks week in lipsticks has gone up a little late. I blame bad lighting, a crazy Saturday and needing to get my nails done.
This week has been hectic, but as the first back at work.. Well, did I expect anything else?!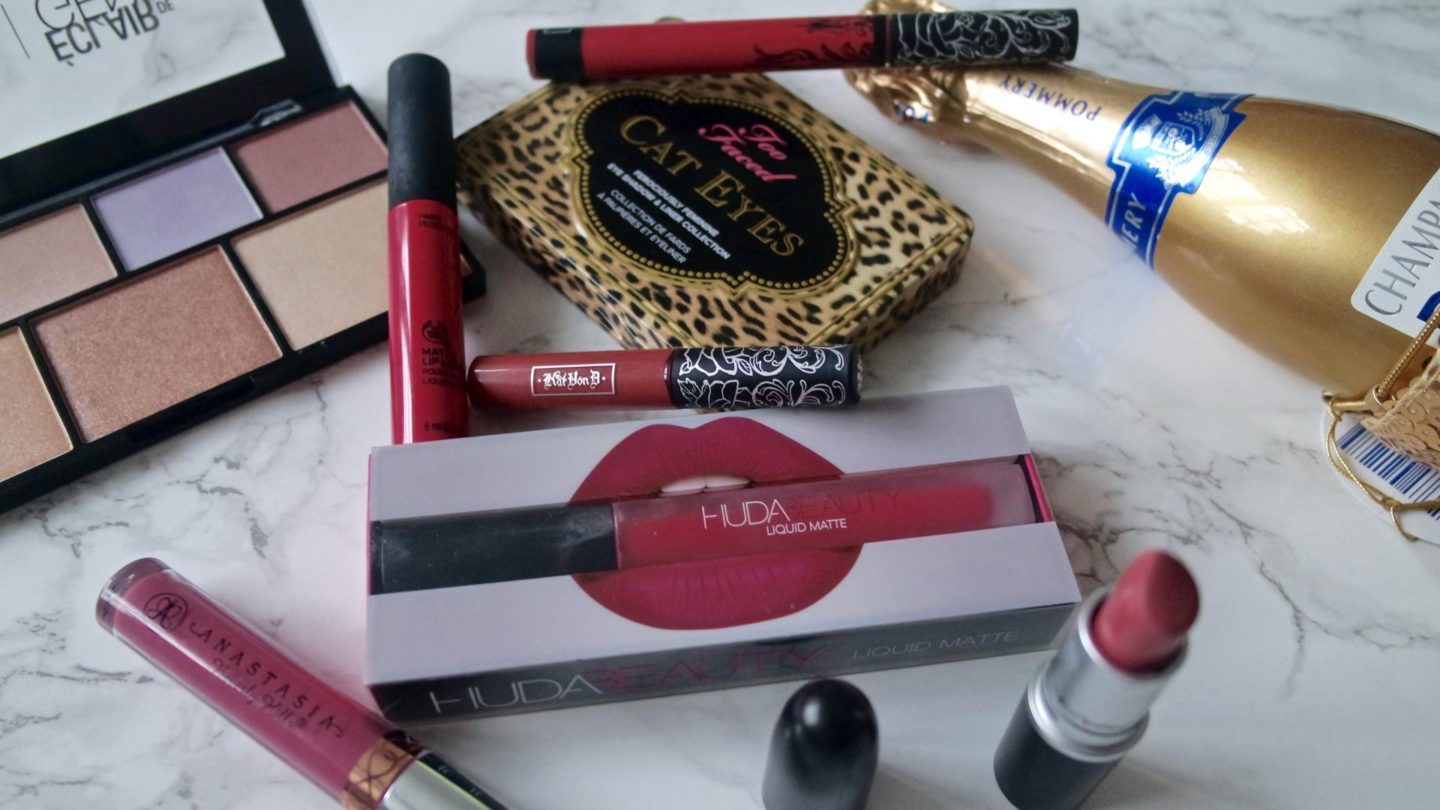 Sunday (New Years Day) – Kat Von D Everlasting Lipstick in Double Dare. Much like Boxing Day, New Years Day was spent catching up with family via video calls. Aside from this, we took a trip to the local pub before heading back for a New Years Day tradition, homemade pie. Double Dare is such a gorgeous colour, and one I need to stop overlooking so much.
Monday – n/a. With the first day at work for 2017 looming, I decided to take full advantage of the bank holiday. So I spent the entire day in my PJ's binge watching Unbreakable Kimmy Schmidt. The laziest day I've had in months but one I really enjoyed.
Tuesday – Kat Von D Everlasting Lipstick in Berlin. After having an eleven day break from work. Well, it's safe to say I was not looking forward to dealing with the aftermath of being closed for the long weekend. To help me power through the day I chose to wear Kat Von D's Berlin. A bright, warm toned rose colour. Between that and a coffee of ten, I made it through and rewarded myself with a bath bomb and a glass of wine.
Wednesday – Anastasia Beverly Hills Liquid Lipstick in Catnip. I survived the first day at work and as a reward, decided pizza was the way forward. Which was, lucky enough that MOD Pizza had invited me down to check out their new Leicester Square restaurant. (Review on that coming very soon!). I wanted something that would last through a pizza and a glass of wine, so this was the ideal choice.
Thursday – MAC Matte Lipstick in Please Me. Thursday was a relatively tame day. My only plans involved a few meetings and a little bit of training at work. So this cute pink toned nude was the perfect day time shade for not making too much effort for the days makeup.
Friday – The Body Shop Matte Lip Liquid in Paris. My original plans for Friday night were scuppered by a friend being unwell. I only found out after I was out the door, so I'd left armed with one of my newest The Body Shop lipsticks. Thankfully, it didn't go to waste as I ended up out for a few too many at the local All Bar One with my team from work. Well, at least I managed to be at home and in bed at a reasonable hour?
Saturday – Huda Beauty Liquid Matte in Video Star. Saturday was possibly the most random day / night of my life. As planned, I met Chloe for brunch in central London. But, not as planned, the place we'd planned on going couldn't fit us in. This meant we went on a wander towards Spitlefields Market and popping into a near by All Bar One for lunch. After a coffee, food and a catch up we went to explore the market. This, is where the night took a turn towards random. Long story short I ended up meeting and watching Bratavio perform. Not many would admit it, but they were awesome. Even though I went on my own, I had one of the best evenings in a long time.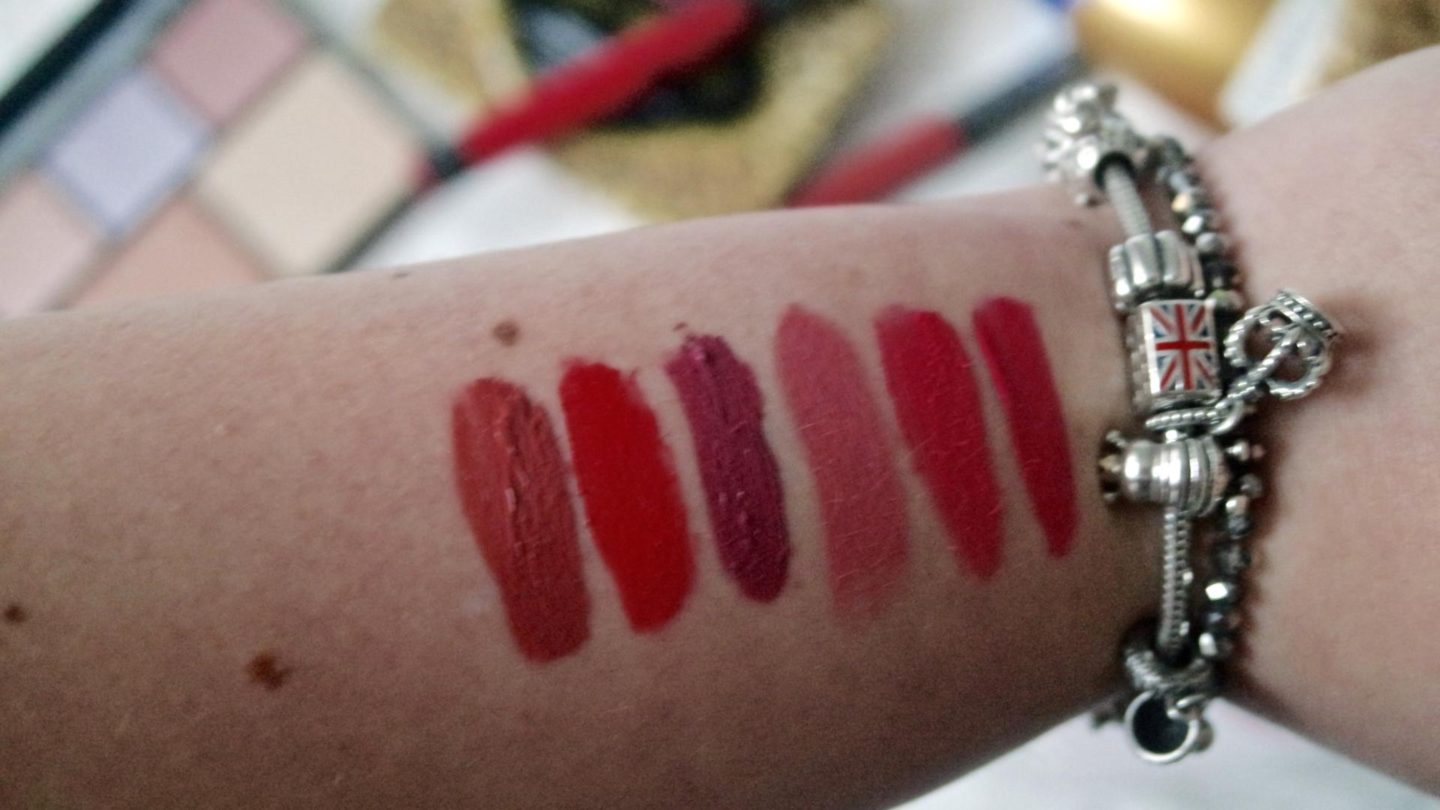 Swatches
Another week of bright colours and favourites both old and new. While I was writing this I ended up stopping to sort my collection to find a ColourPop shade I thought I'd lost. Well, I thought it would be a good idea to count and index all my lipsticks. All one hundred and thirty three of them. So needless to say, you should see some new additions to my week in lipsticks next Sunday..
What lipsticks have you been loving this week?
Find me on;
Bloglovin' | Twitter | Instagram