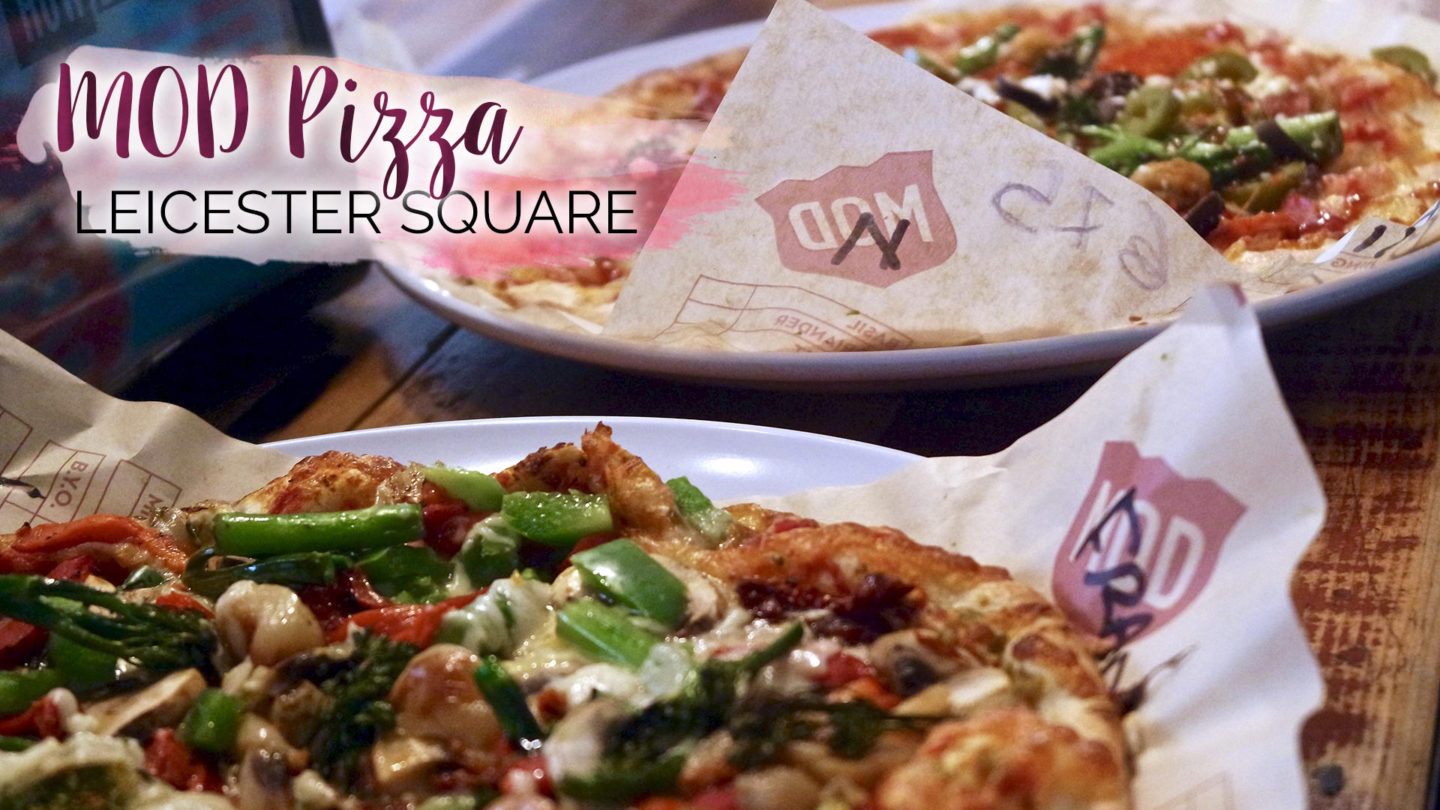 I make no secret of the fact I love pizza. Well, I mean, who doesn't?! For me, there's no better "naughty" dinner than a thin based pizza loaded with my favourite toppings. So, when an invitation to check out MOD Pizza in Leicester Square came into my inbox I was excited, to say the least.
MOD Pizza opened their first restaurant in 2008 in downtown Seattle. Since then, they've rapidly expanded and now have over 150 restaurants worldwide. Finally, in 2016 they made their way to the UK and opened their first London branch in early December. While fresh pizza being a quick and easy option may not be a new thing, MOD manages to make this different with the option of loading your pizza with as many toppings as you'd like at no extra cost. So you can build your own perfect pizza. As a fussy eater, this was music to my ears, so before you know it I was making my way over to Leicester Square to try it for myself.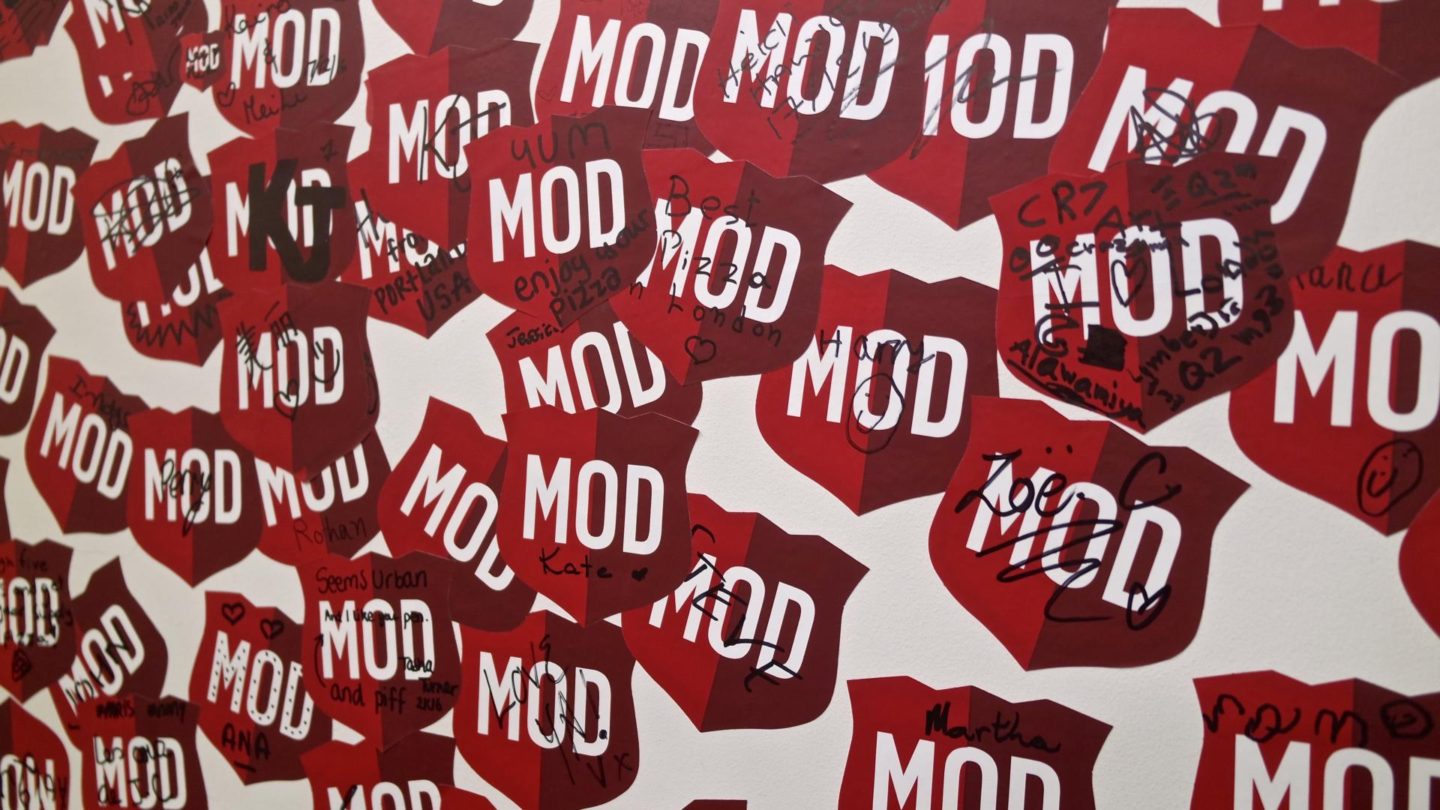 MOD Pizza, Leicester Square
Set across three floors at the corner of Leicester Square, MOD have picked a fantastic location for their first London branch. It's light, bright and decorated in a modern style while still managing to pull inspiration from the 60's Mod style, a nod to the company name. There's a queue to select your food, while you watch it being made there and then.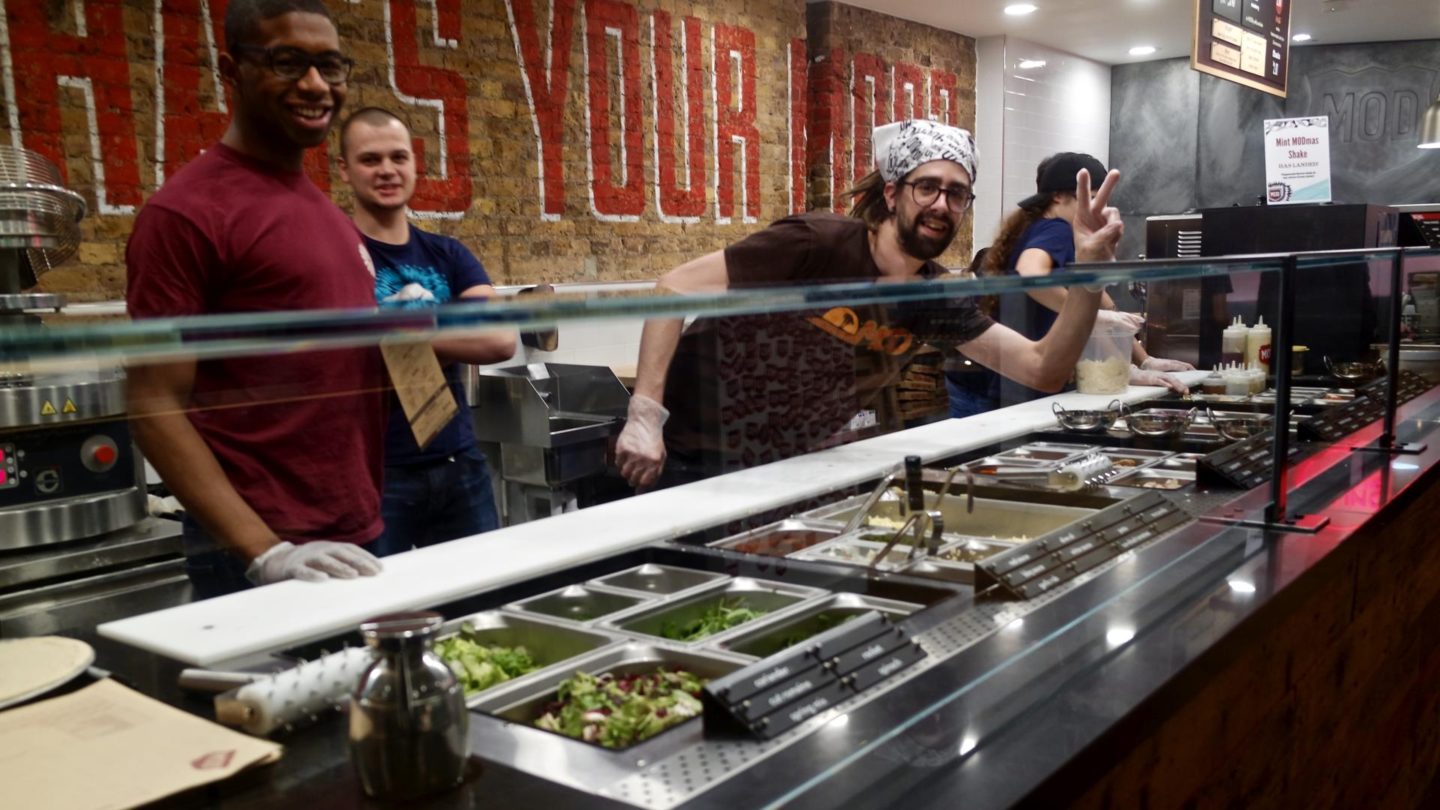 Creating My Own MOD Pizza
While MOD's top 10 board had some fantastic combinations, I couldn't resist creating my own. For £7.87 you can design your perfect pizza. I started with the red sauce and added pesto. As I'm not a huge cheese lover, I asked them to go easy on the mozzarella. The guy behind the counter was a complete star and did the whole "say when" so it was just right. Moving on to the toppings, well, I went a little bit crazy. With trying to cut down my meat consumption, I skipped the range of meaty toppings and instead loaded my pizza with spinach, every type of pepper, sun-dried tomatoes, mushrooms, broccoli and lots of chilli and garlic.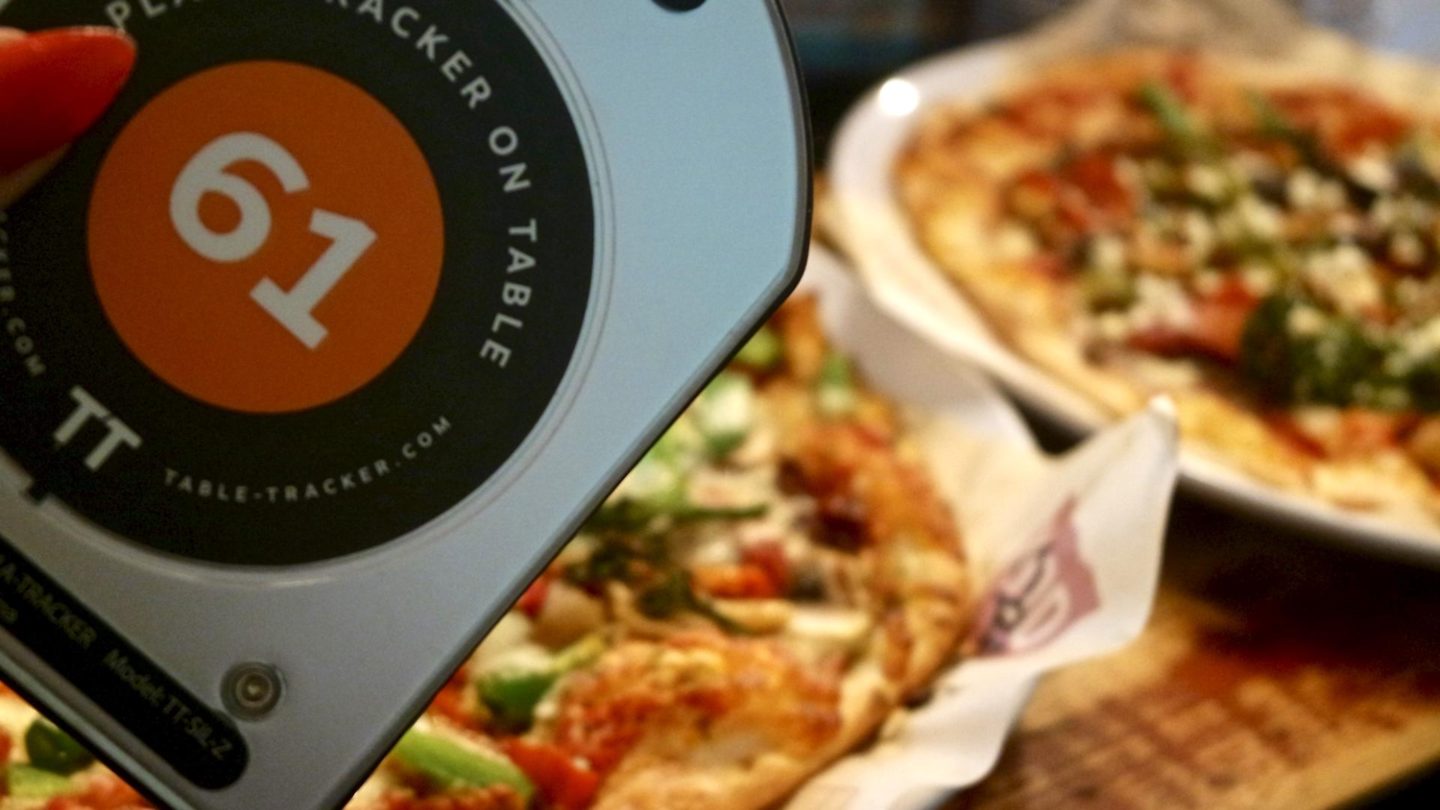 Once you've ordered you're given a metal disk with a number on it. With GPS tracking, you can simply go find a table and wait as the staff can spot your spot from this metal disk. Clever huh?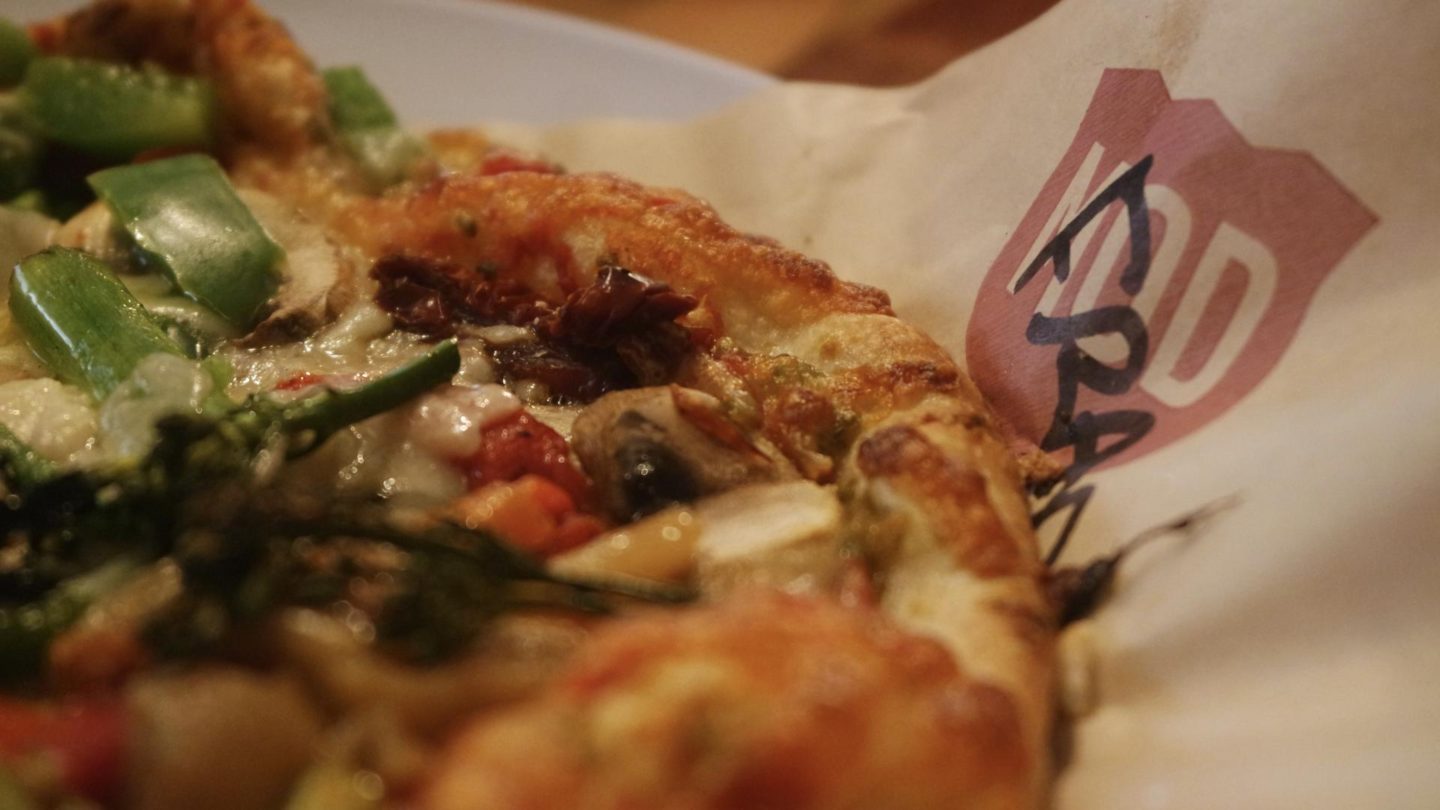 I can certainly see myself making a return trip to MOD Pizza very soon. It was not only delicious but great value for money. At £7.87 for a pizza loaded with as many toppings as you'd like? Count me in!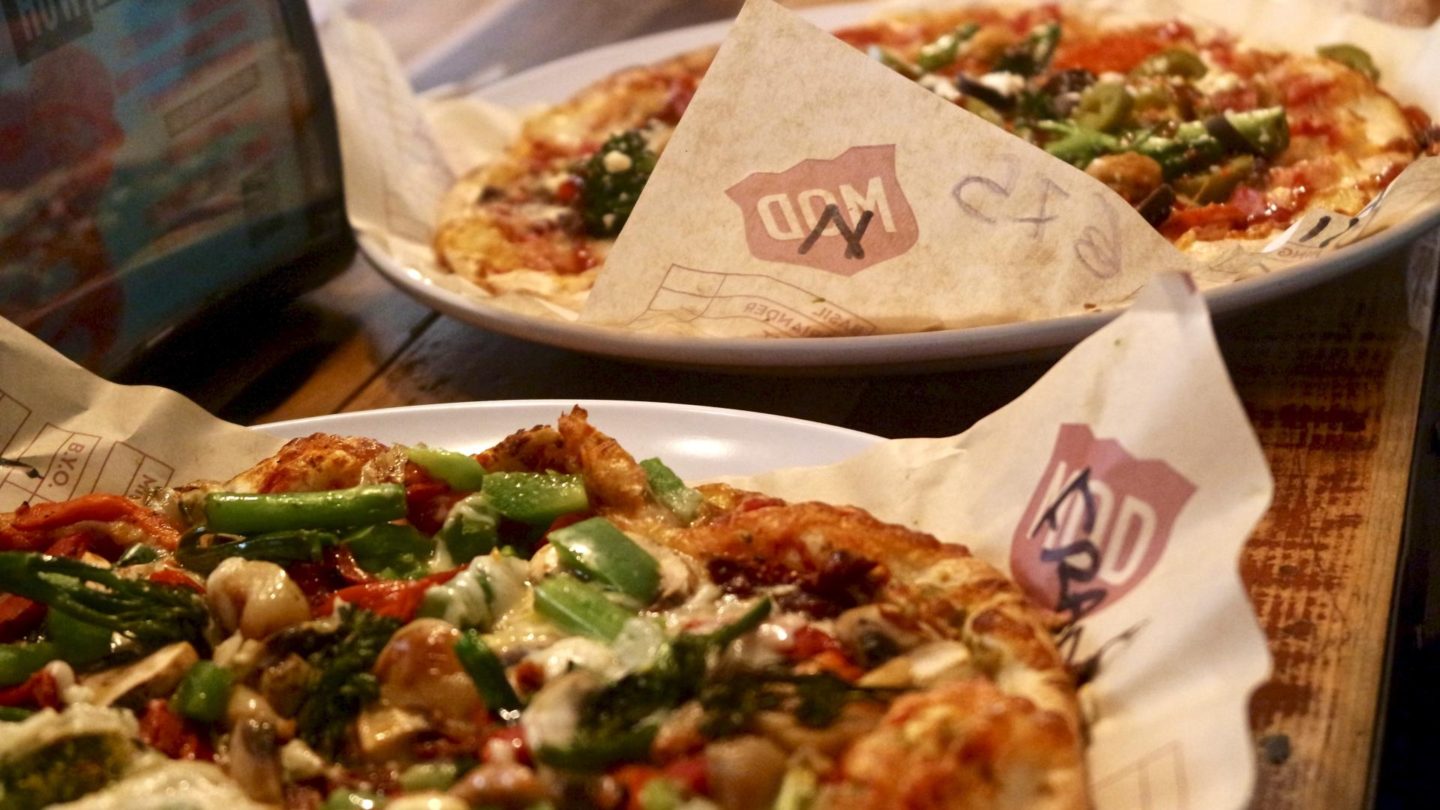 Have you been to MOD Pizza before? If not, what would be on your perfect pizza?
Find me on;
Bloglovin' | Twitter | Instagram