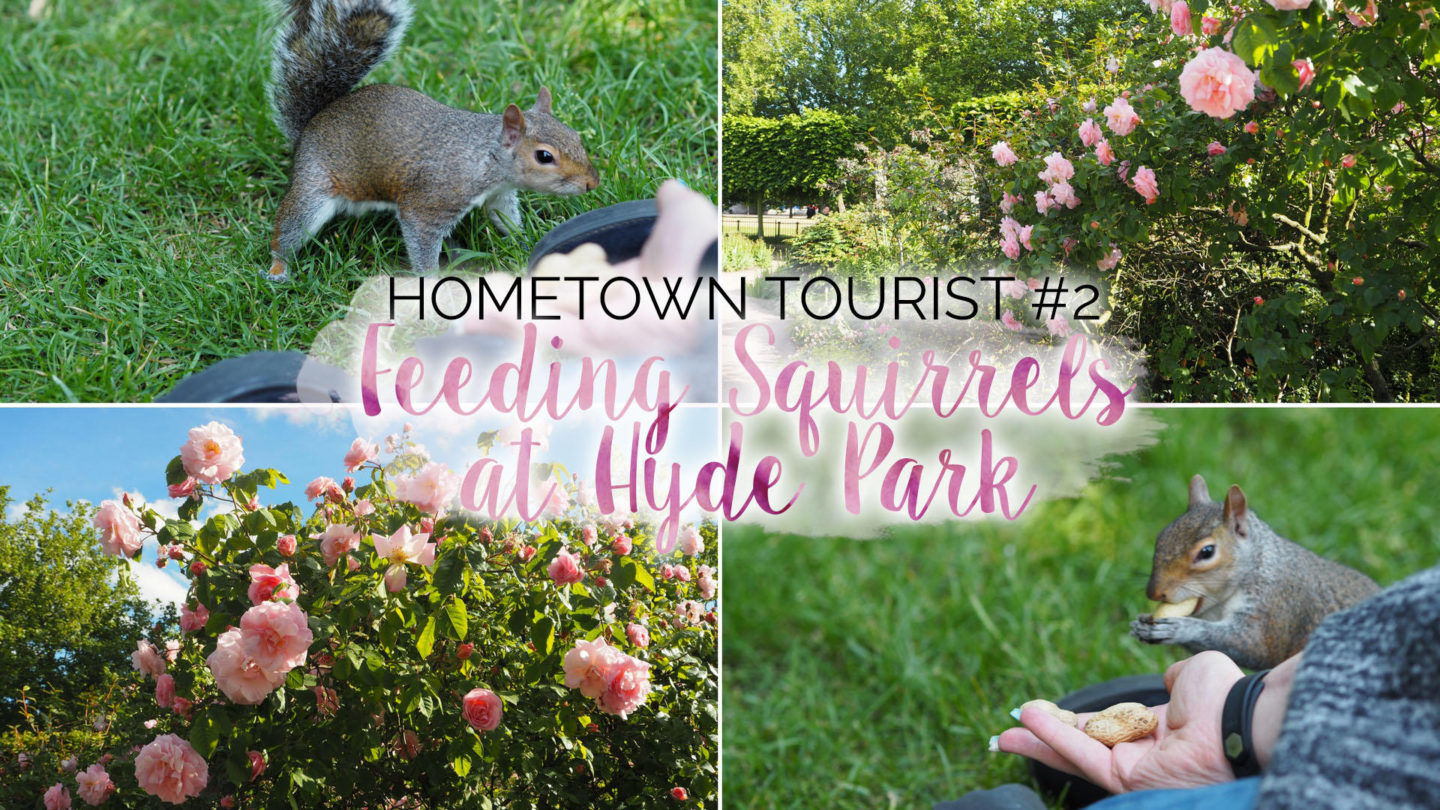 When I wrote my first "Hometown Tourist" post back in February I had the intention of making them a semi regular thing. Since then however, a lot has changed. Namely, Sunday's in central have become rarer and shorter, more afternoons than days as they were. That and with two of my best friends who regularly used to visit having new jobs, houses and so on trips to do touristy bits with someone who won't judge me for taking too many photos have been a little bit scarcer. Anyway, last weekend my friend Becky came to visit and as we're both trying to save money, we had a cheap and cheerful tourist day feeding the squirrels and checking out the flowers in Hyde Park.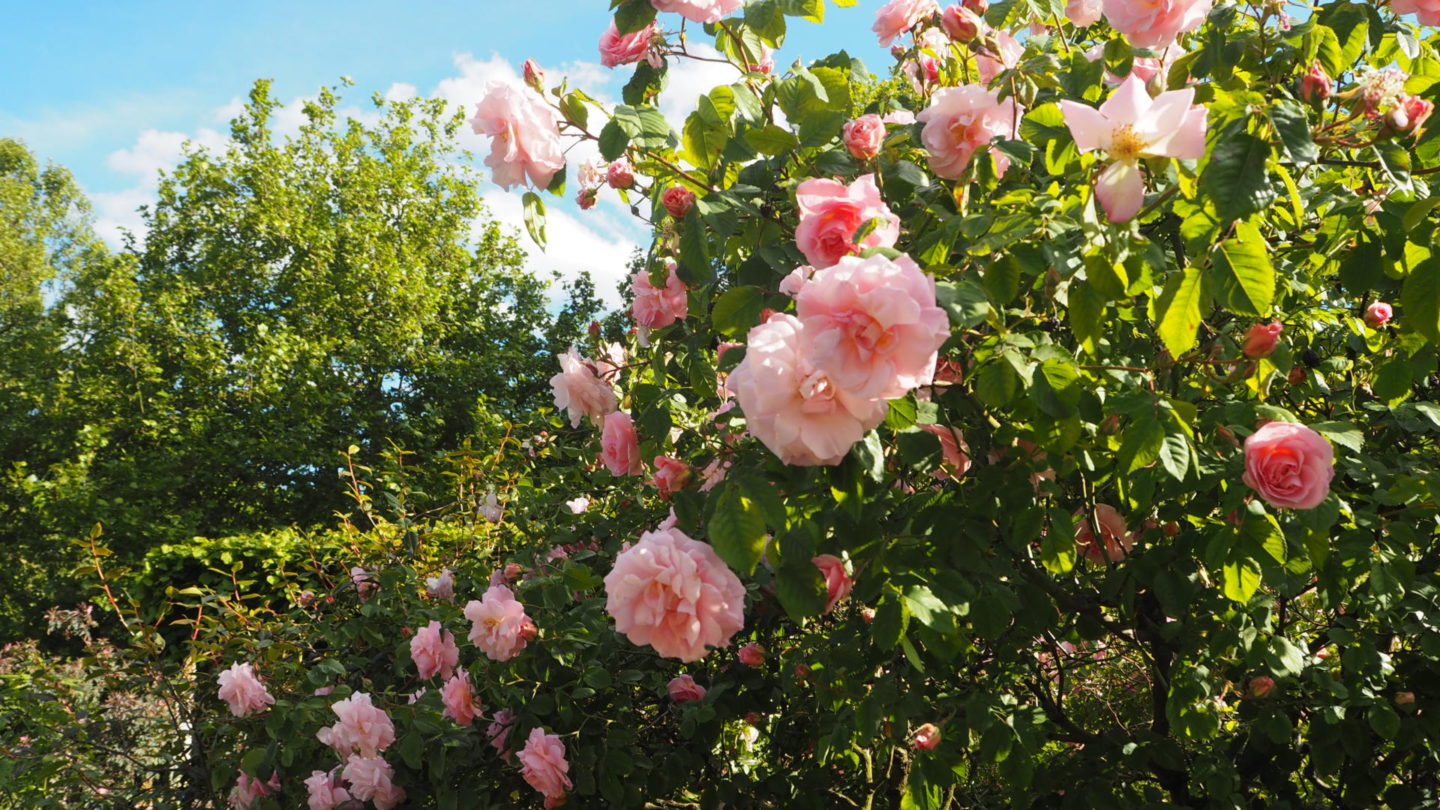 Feeding Squirrels at Hyde Park
Although my friend Becky and I had made plans to see each other at the end of the month, after here getting news of landing her dream job – well how could we not have a few celebratory drinks?
Anyway, looking through the Time Out section of things to do that weekend on the Friday night, for once, didn't come up with anything that was both affordable and something we both wanted to do. One of us mentioned heading to a park to enjoy the sunshine and it clicked. So we were soon on the tube to Hyde Park corner with a picnic and a bag of nuts in hope of befriending some of the squirrels.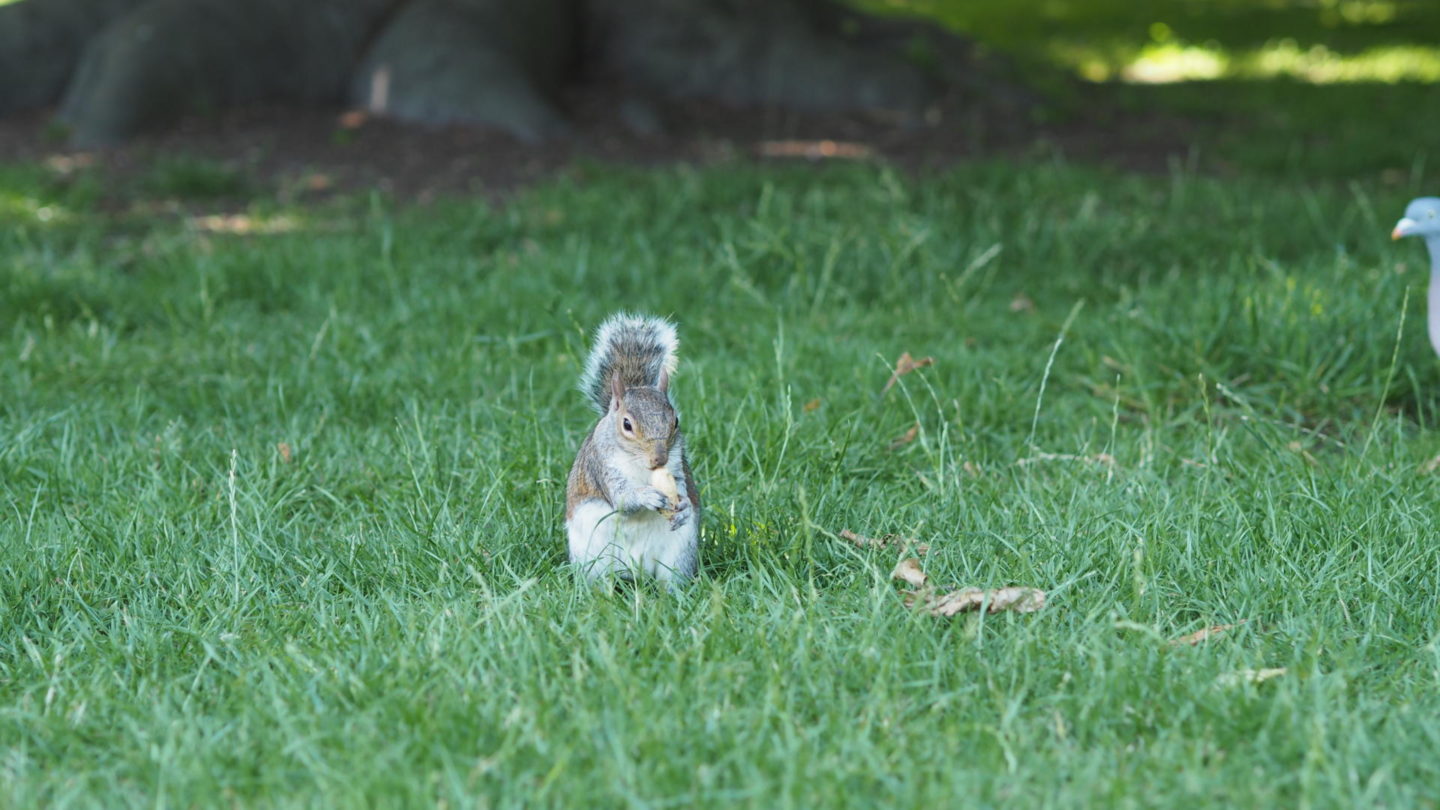 I'll be honest here – it took way longer than we'd like to admit to actually find any squirrels, never mind attempt to feed them. With it being a busy day and lots of people having headed down to Hyde Park, they were feeling a little shy.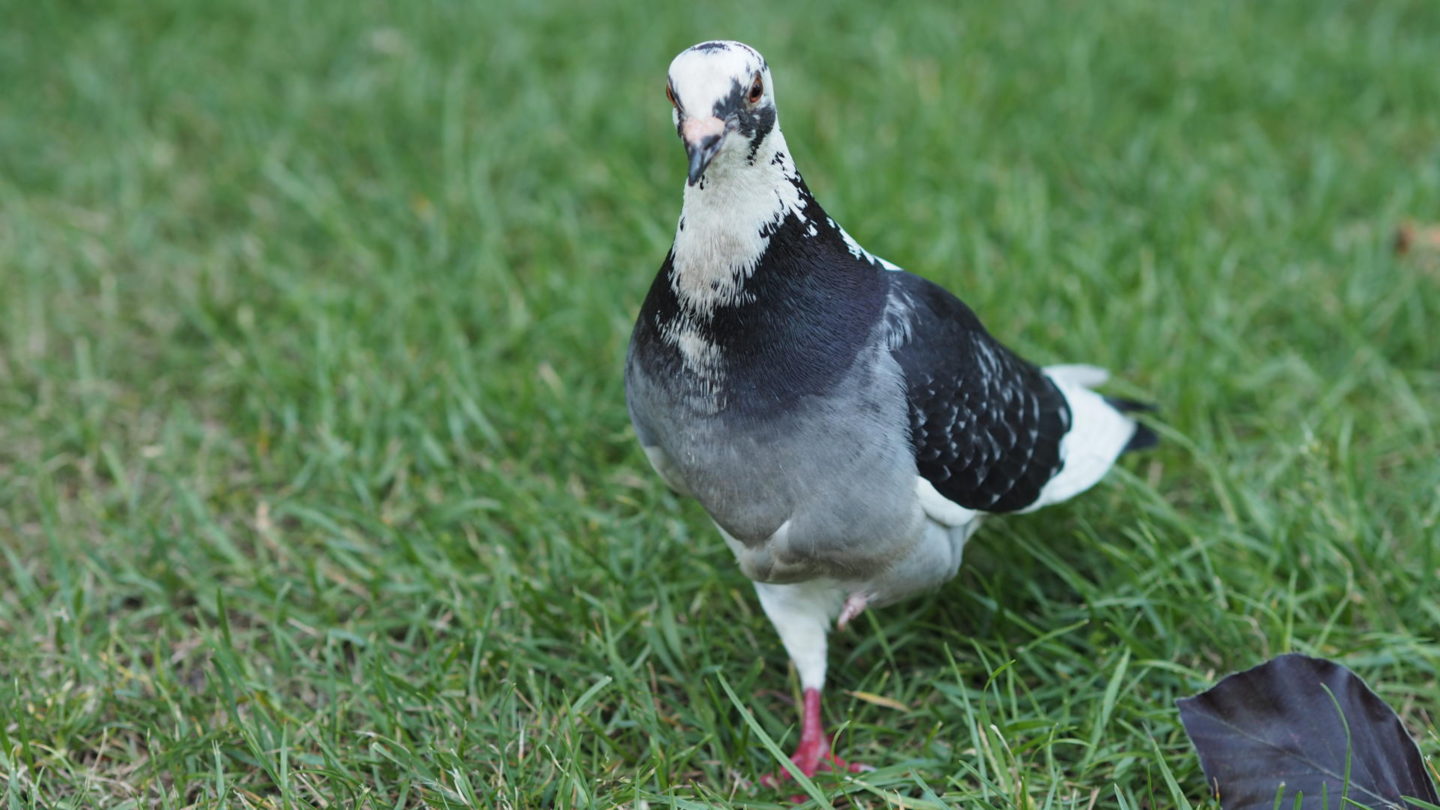 Plus, whenever we left any nuts out in hope we attracted a lot of pigeons. You know what they say though you've gotta kiss a few frogs before you find your prince you've got to feed a few pigeons before you befriend a squirrel?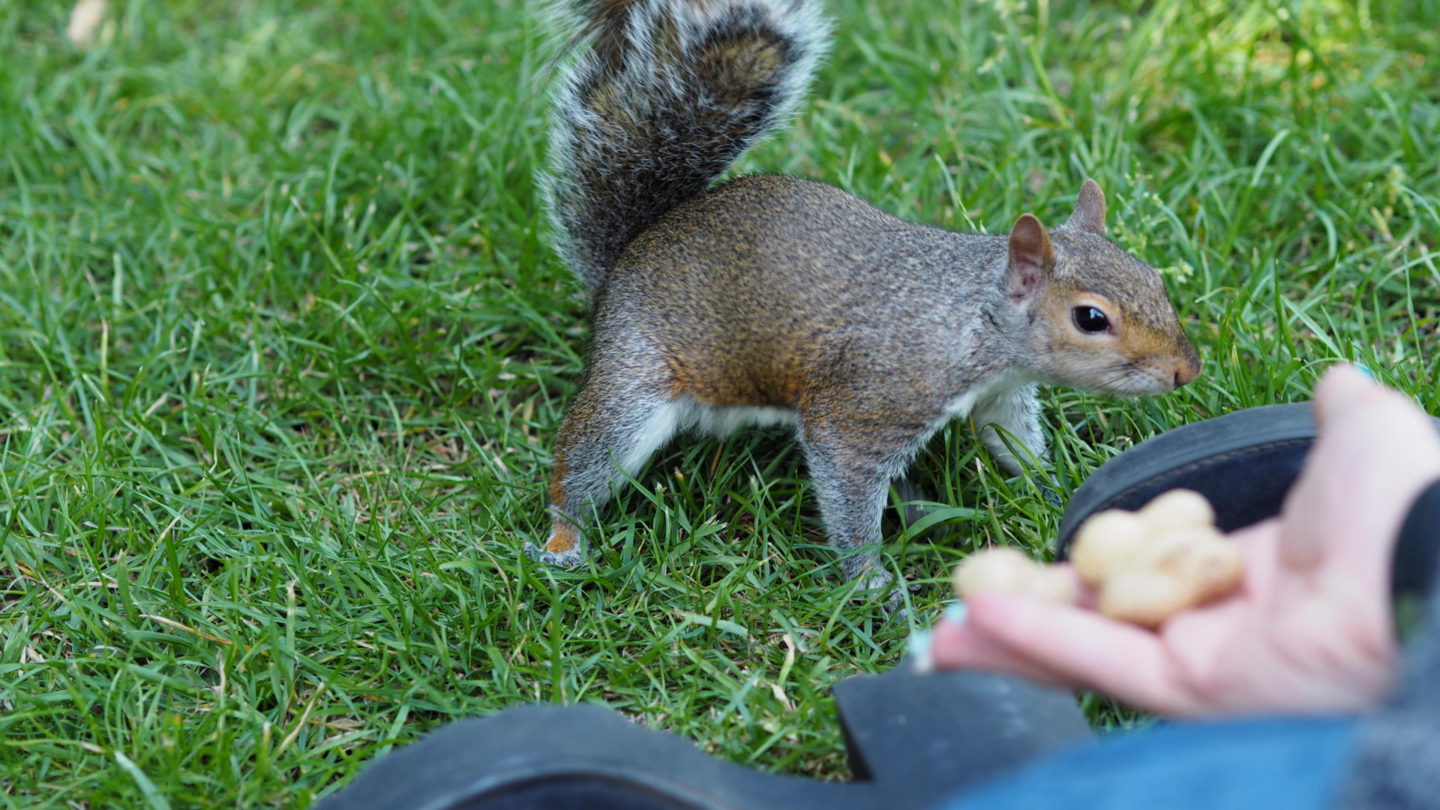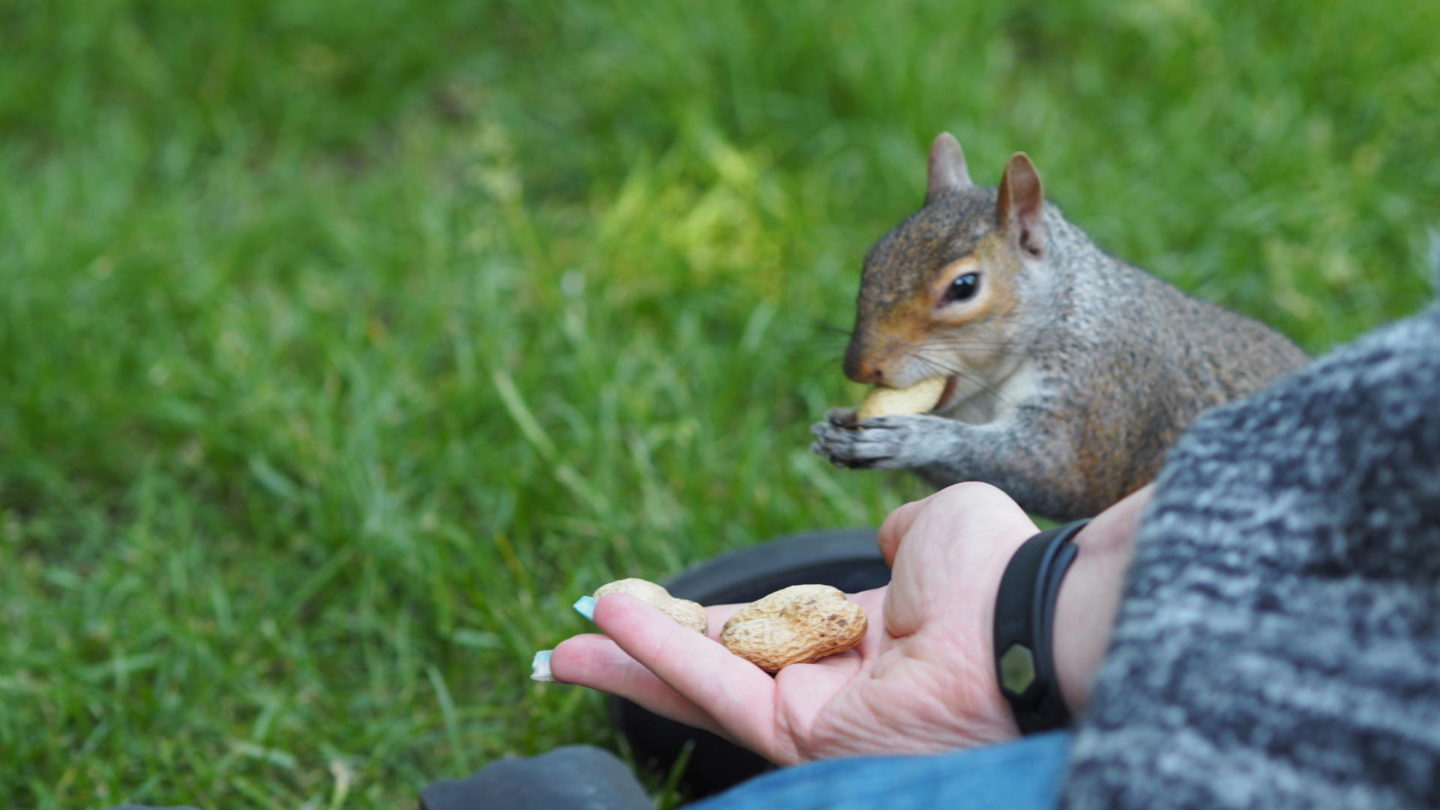 Eventually we did manage to draw one over with a few nuts left near where we were sat and, after a few return trips to stock up, this particular little guy realised we meant no harm and even ate out of our hands. How cute is that?!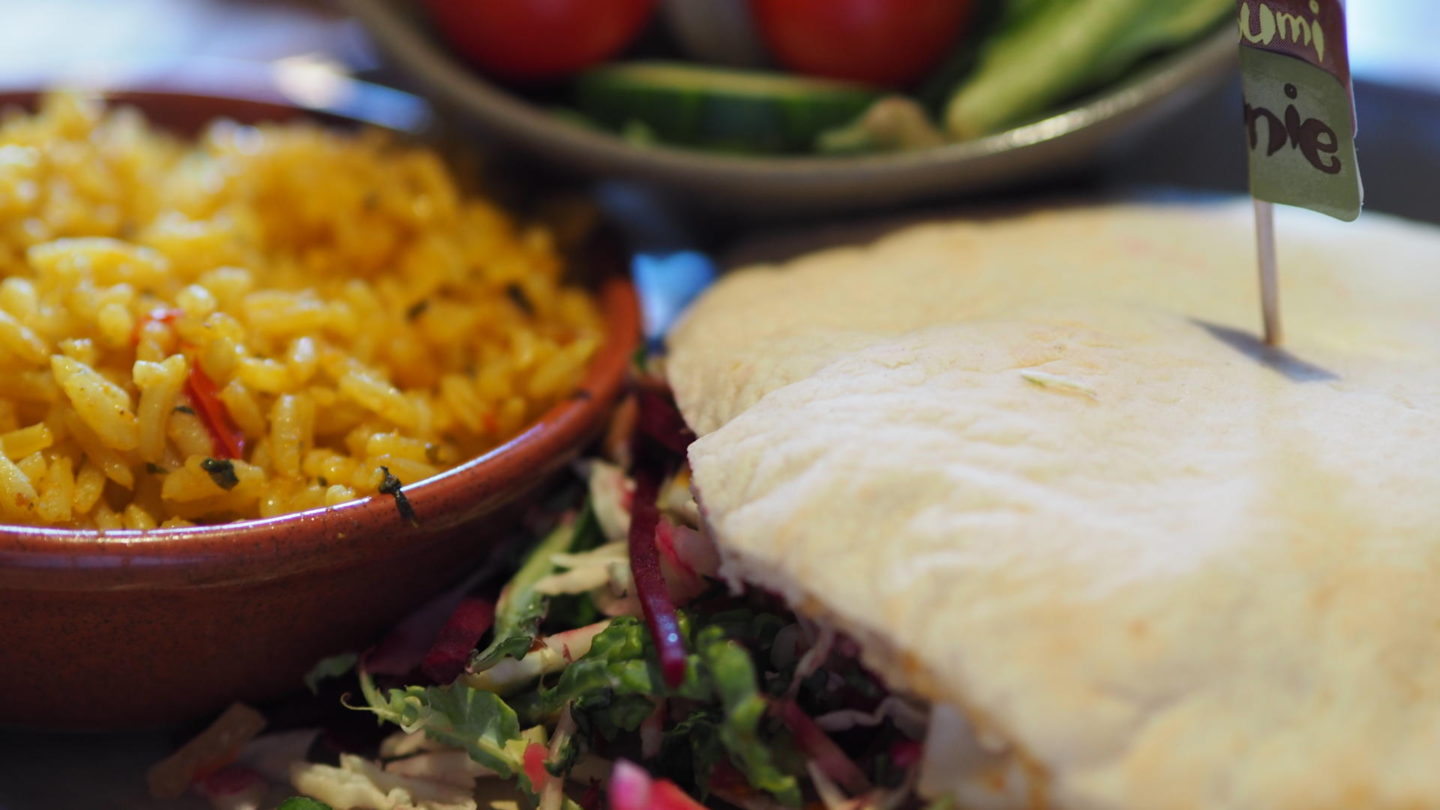 With our stash of nuts depleted, picnic finished we cleared up and headed off for a Nandos. Because, well, why not?
What's your favourite "touristy" thing to do in London?
Find me on;
Bloglovin' | Twitter | Instagram