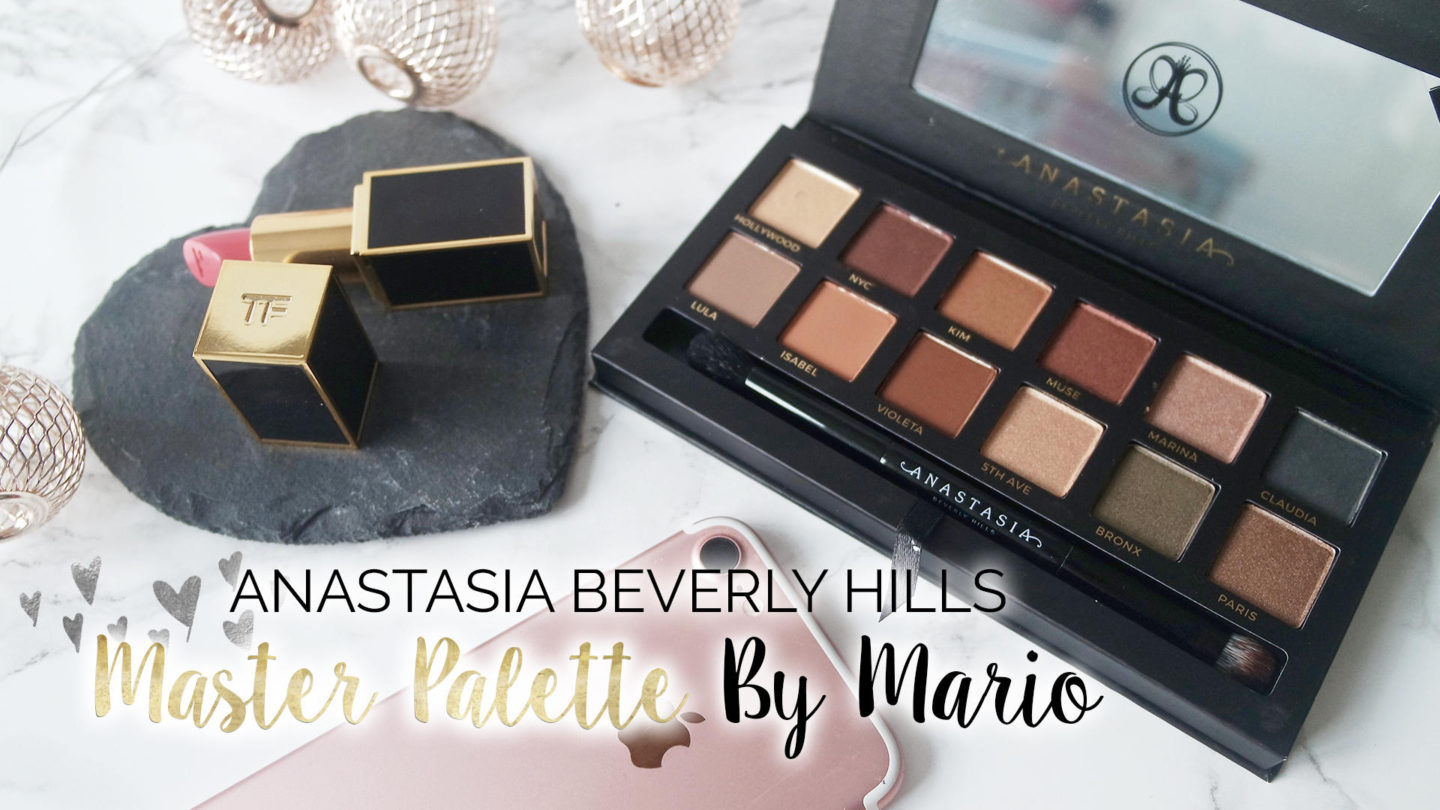 I admit it, I am a total sucker for a limited edition. Something about having something a bit unique in my makeup collection makes me feel way more special than it should. So when I was having a splurge on Anastasia Beverly Hills products a few weeks ago – the Master Palette by Mario caught my eye. Created in collaboration with New York based celebrity makeup artist Mario Dedivanovic. (He's Kim Kardashian's makeup artist if you didn't know.) I simply couldn't say no and it ended up in my basket.
As Anastasia Beverly Hills is hard to get hold of in the UK, I thought I'd share my thoughts. You know, in case you fancy treating yourself too…
Anastasia Beverly Hills – Master Palette by Mario Review
The Master Palette by Mario is made up of 12 shades, along with a double ended brush with a good sized mirror. Made up of a good mix of both neutral colours with a little jewel inspired pop of colour.
From the off set it is clear that a lot of thought has gone into this palette. From shades named after areas of influence to one dedicated to Mario's good friend Kim Kardasian West. The colours all work beautifully together and with the gold and black design on the casing. Celebrity influence and design aside; all the colours are wearable. Well for my tastes at least, I can't see any I won't use. (I would have liked a lighter highlight shade though. But then again, I'm pale..)
Although I do need to bring up one thing that, for me at least, is a negative. As well designed and thought out the palette is, being made of cardboard makes me nervous to take this anywhere in my makeup bag. I'm sure that it would be fine, but as I'm a bit clumsy, I'd hate to leave it ruined. The choice of material also means that this little beauty is at risk of being left covered in makeup marks. Which as someone who is often guilty of leaving smudges and marks when I do my makeup in a rush, means I have to be extra careful. Still, this doesn't take away from the quality of the product.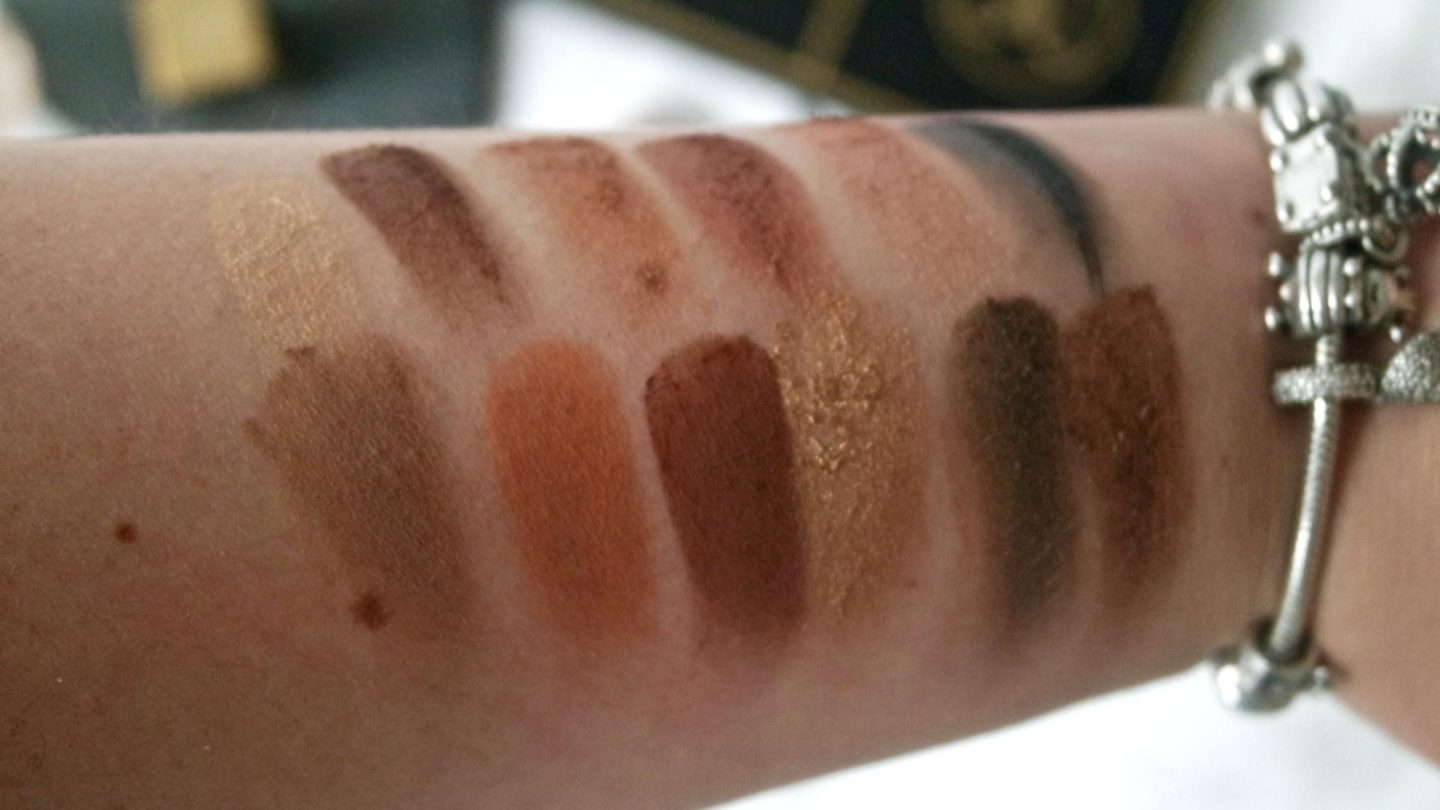 Swatches
Top Row: Hollywood, NYC, Kim, Muse, Marina & Claudia.
Top Row: Lula, Isabel, Violeta, 5th Ave, Bronx & Paris.
All of the above swatches are finger swatches done without primer.
I bought the Master Palette by Mario with high hopes. After all, some of my favourite beauty bloggers have put Anastasia Beverly Hills eyeshadow up there with their favourites. Needless to say, it was love at first application. The rave reviews were right and the formula is gorgeous, buttery and blends like a dream. A little goes a long way, and although there is a certain level of fall out, it's well worth it for the colour pay off.
At $42, around £35.00, works out around £3 for each shadow. As there's no "let down" shades, as can often be an issue. Well, it may not be a bargain, but it's certainly good value for such a great product.
With the full sized Anastasia Beverly Hills single eyeshadow retailing at $12 (around £9.50) vs the Mario palette with 12 new shadows. Well if you see it in stock, I'd definitely recommend picking it up. (Keep and eye on BeautyBay / Cult Beauty / Macy's / Sephora if you do!)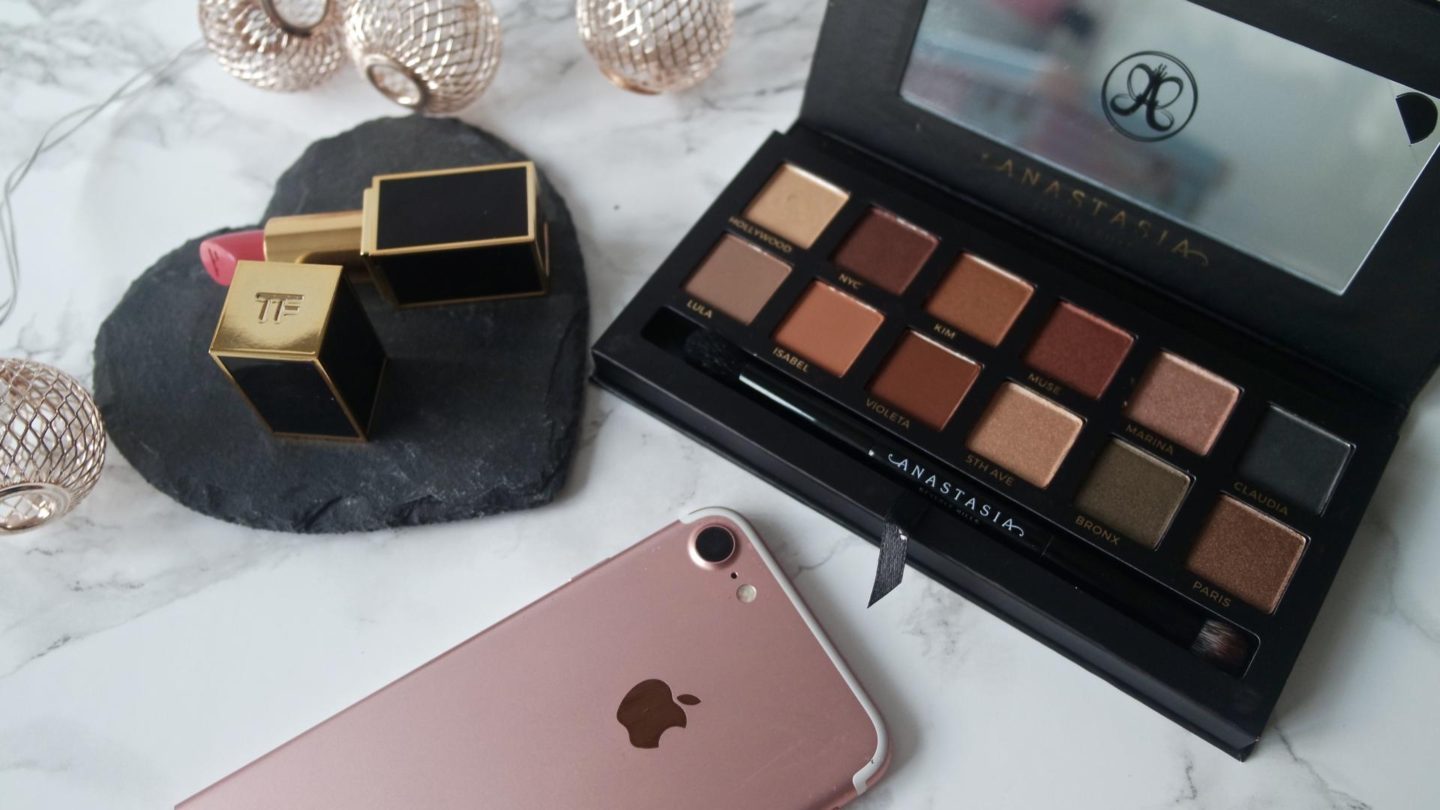 Did you get your hands on Master Palette by Mario? If not, what's you're favourite Anastasia Beverly Hills product?
Find me on;
Bloglovin' | Twitter | Instagram