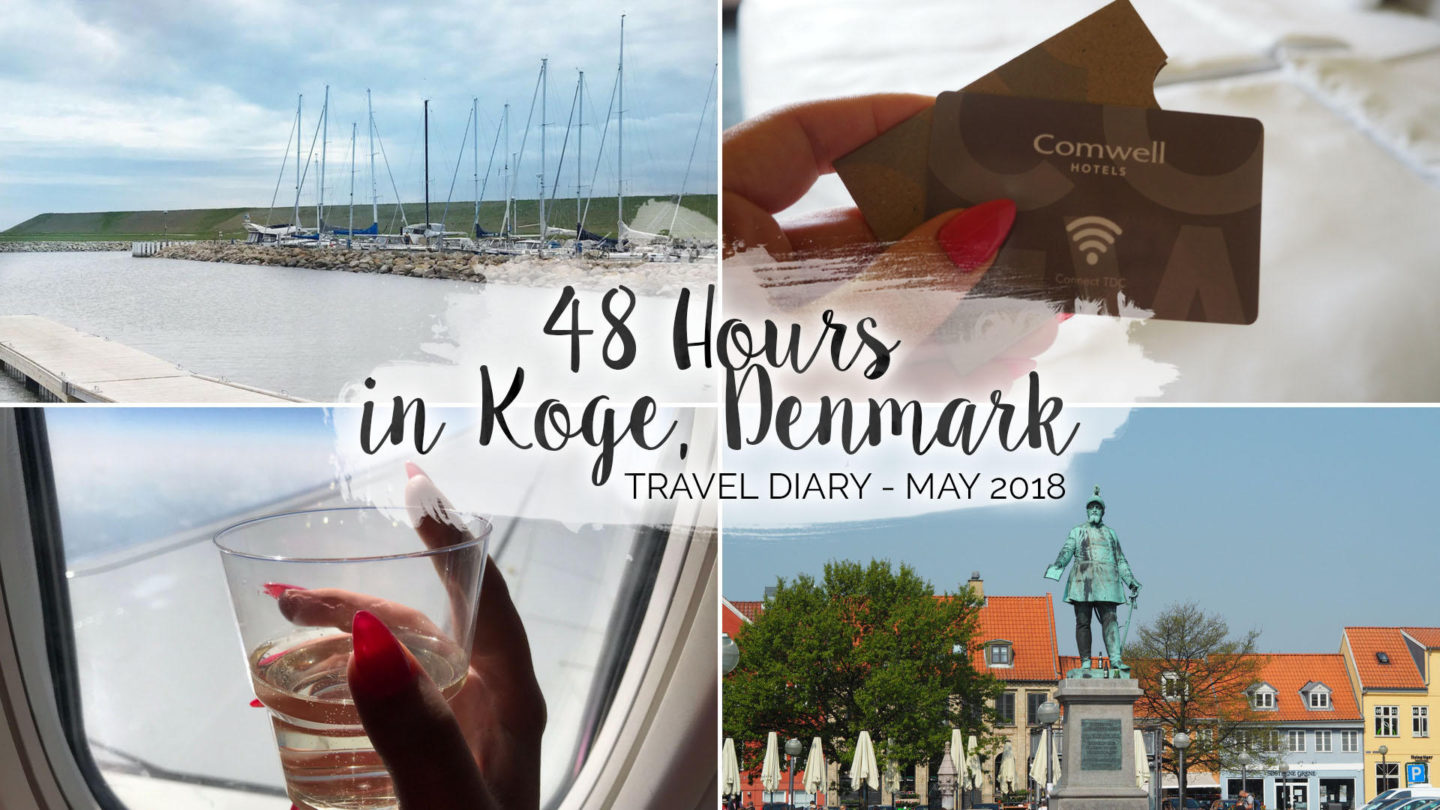 As you might have seen over on my Instagram I recently took a long weekend away in Denmark. First stop for the trip was Køge, a town on the coast to the Southwest of Copenhagen. Why Køge you may ask? Well, firstly as it's the area that my nephew was having his confirmation in. For the second, it's a really pretty place with a lot going for it. So, after landing in Copenhagen we made our way over to Køge. My brother was kind enough to pick us up, but if you are to make your own way it's only a 40-minute train from Copenhagen station. With that in mind, here's what I got up to on the first leg of my trip…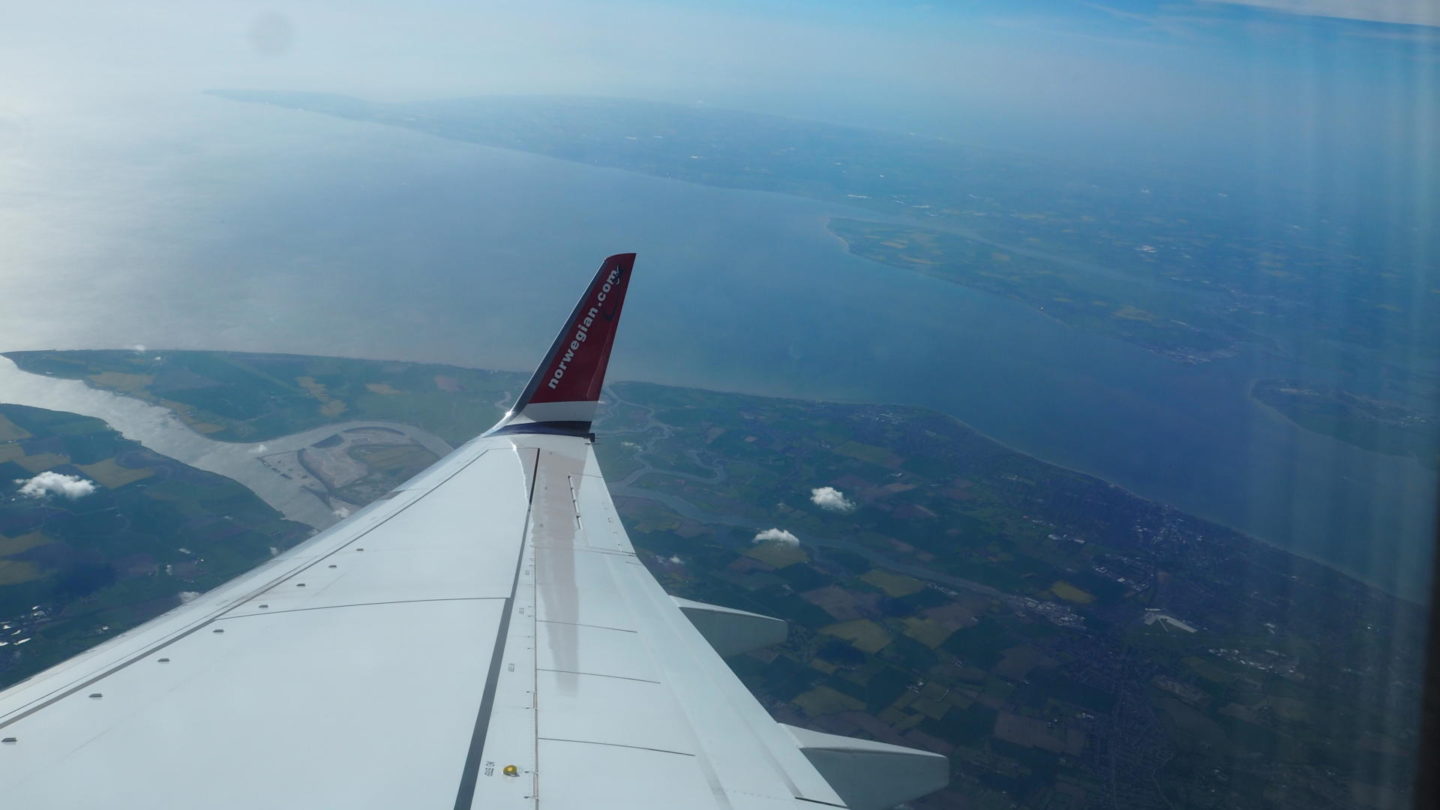 48 Hours In Køge, Denmark
We left early in the morning on Friday from Gatwick. I will be honest, the fact we were flying from South Terminal on a morning flight excited me a little too much. Why? Well, it's pretty sad but I love the odd Nandos and this is the only place in the UK that they serve breakfast. Obviously I had to stop off for a veggie breakfast there. Halloumi and avocado for breakfast? Sounds perfect to me!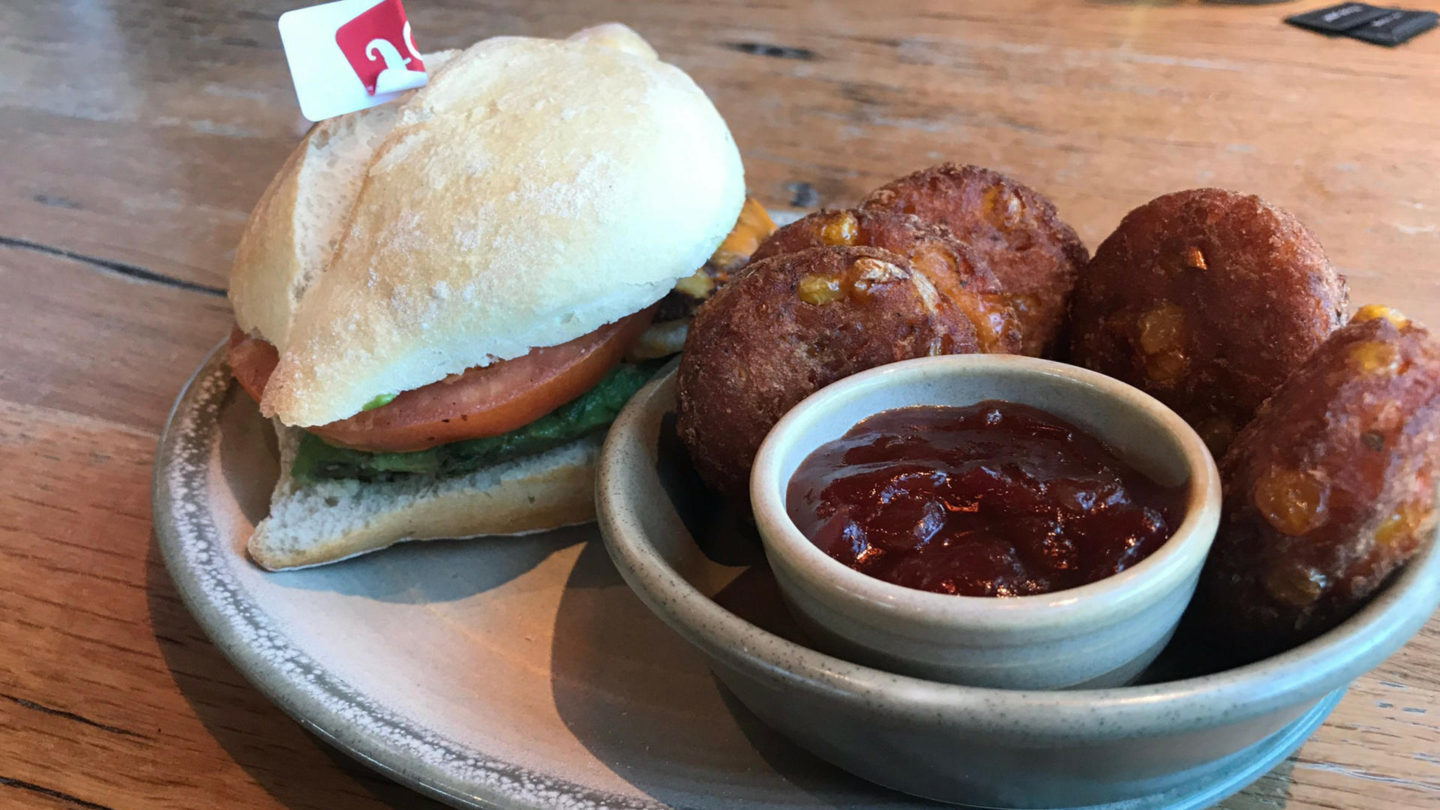 As I said above, I went for the Veggie Breakfast Roll. So basically grilled halloumi cheese and tomato with avocado in a roll. I also added the corny browns to the side with the spicy dip. Really yummy and I recommend it if you are there before 11am. (My parents both had The Nandos Breakfast comprising of chicken sausage, eggs, portobello mushroom, saucy fiery beans, grilled tomato and crispy corny browns. They were equally as impressed!)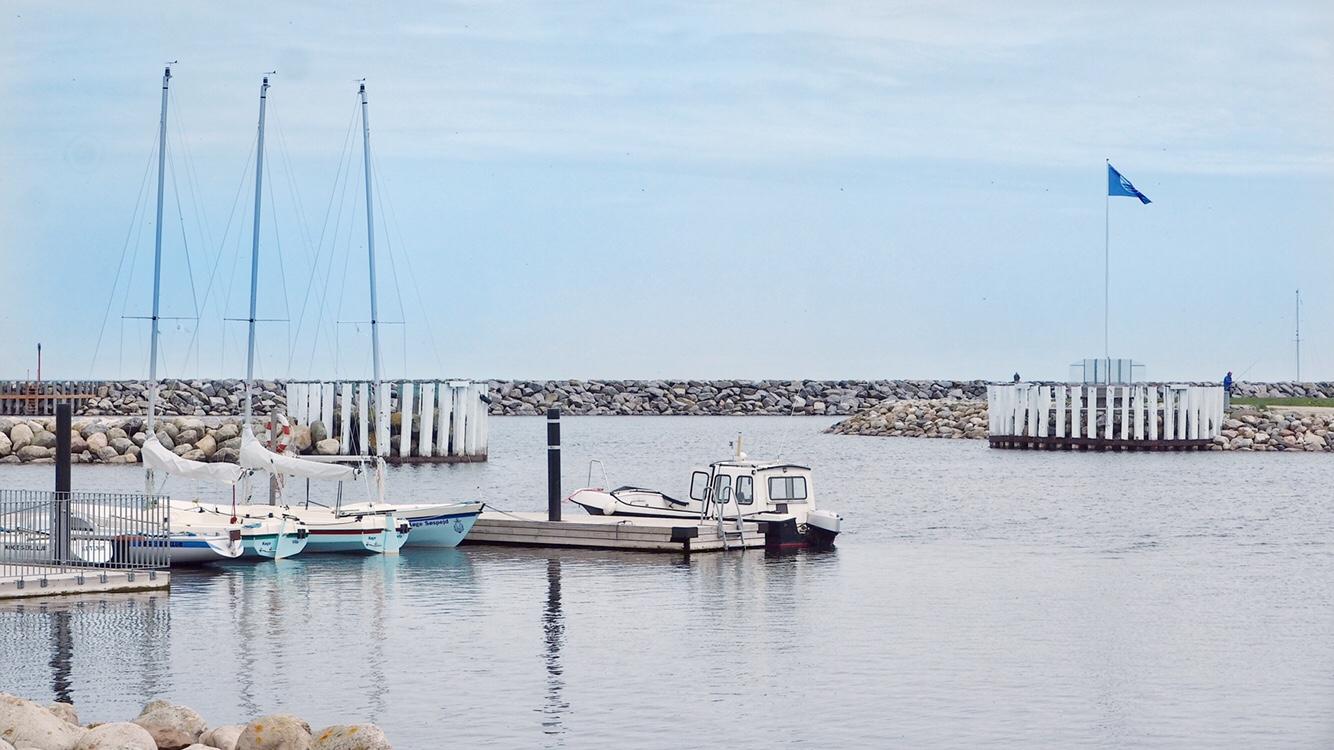 Køge Marina
First stop in Køge was the Køge Marina. You've probably heard me mention before, I love being by the water. So when it was suggested that we pop to the Marina for a walk and a little lunch that sounded right up my street.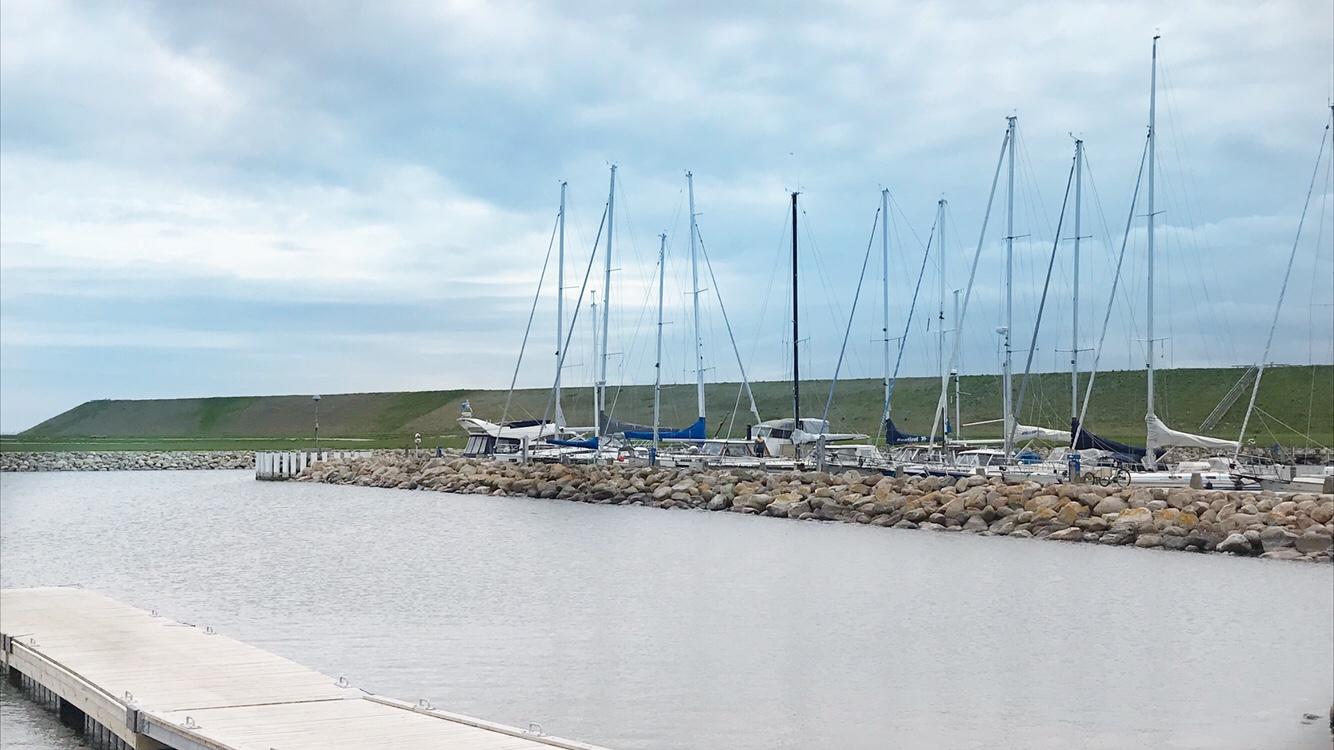 I mean how gorgeous is that view?! After checking out the sea and all the boats around the marina (and managing to spot the bridge to Sweeden way off in the background, good job I was wearing my glasses!) my nephews had a hankering for a milkshake so we decided to grab some food at a local diner.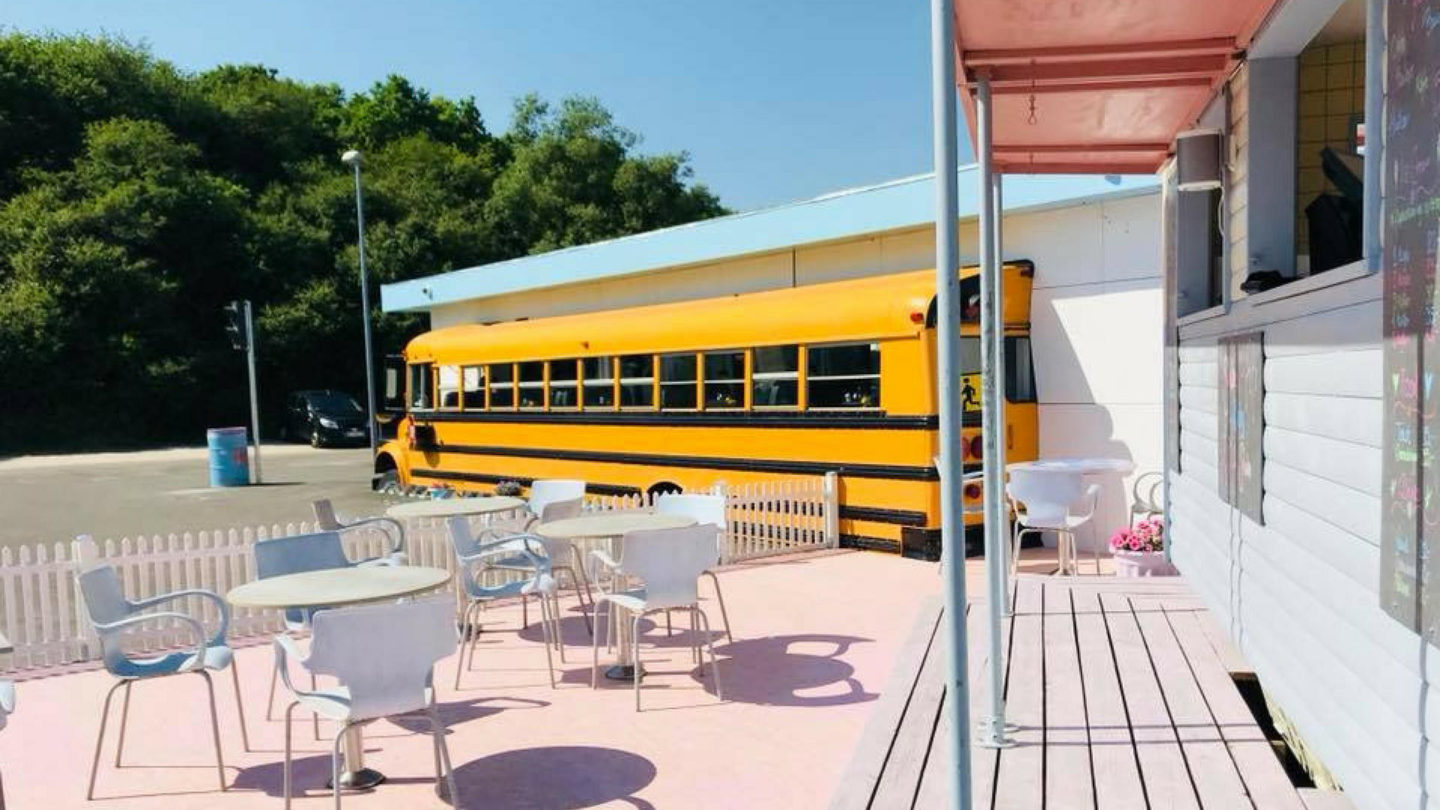 Stacy's Diner at Køge Marina is easy to spot. Mostly as it has a distinctive yellow American school bus making up the outer walls. As you'd expect from a diner, the food was mostly American with a large selection of burgers and snacks. I went for the nachos with extra chilli and my nephews got their milkshakes. (No I didn't get a photo, I was hungry and was enjoying catching up with the family too much!) After settling up, we headed over to the hotel.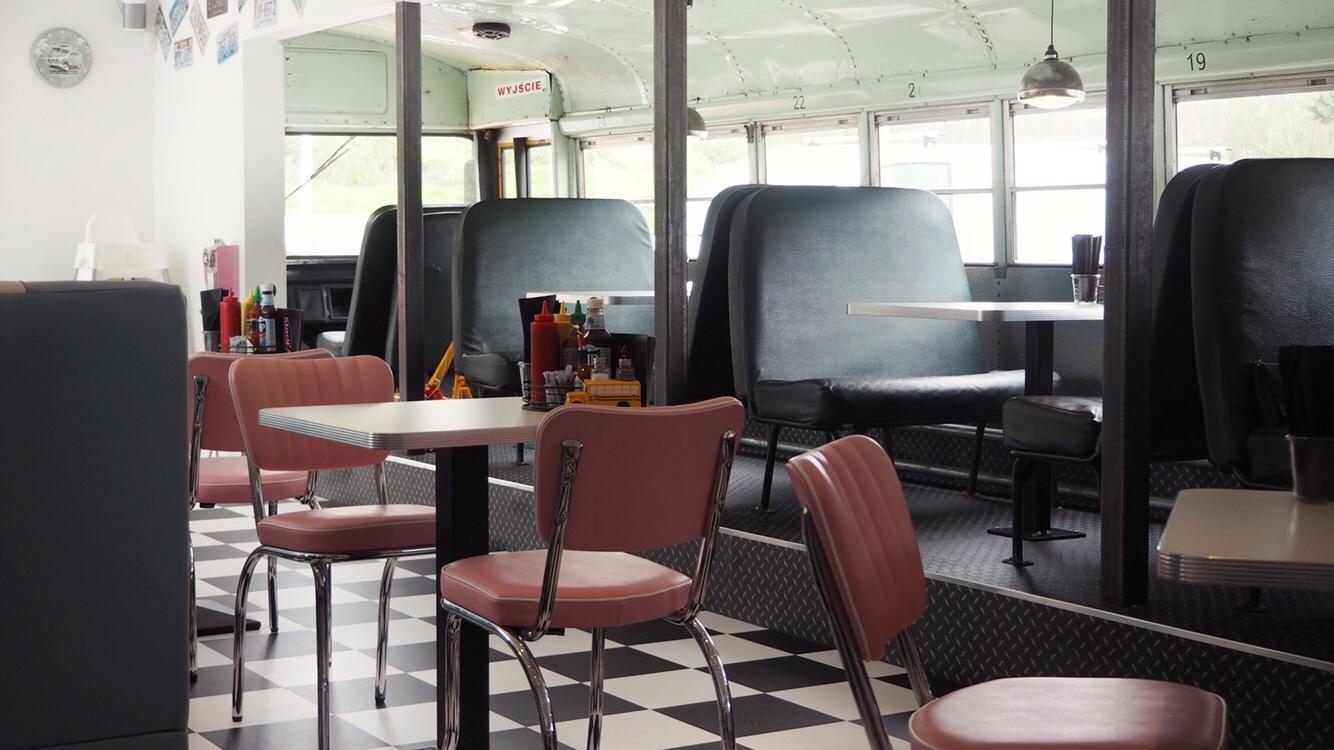 We were booked into the Comwell Koge Strand hotel which was only a stone throw away from the beach. So we unpacked, checked out the beach and walked down to the local Netto to see if there was anything we needed for our rooms. Plus, I needed to grab snacks to take back to the office with me for when I was back at work…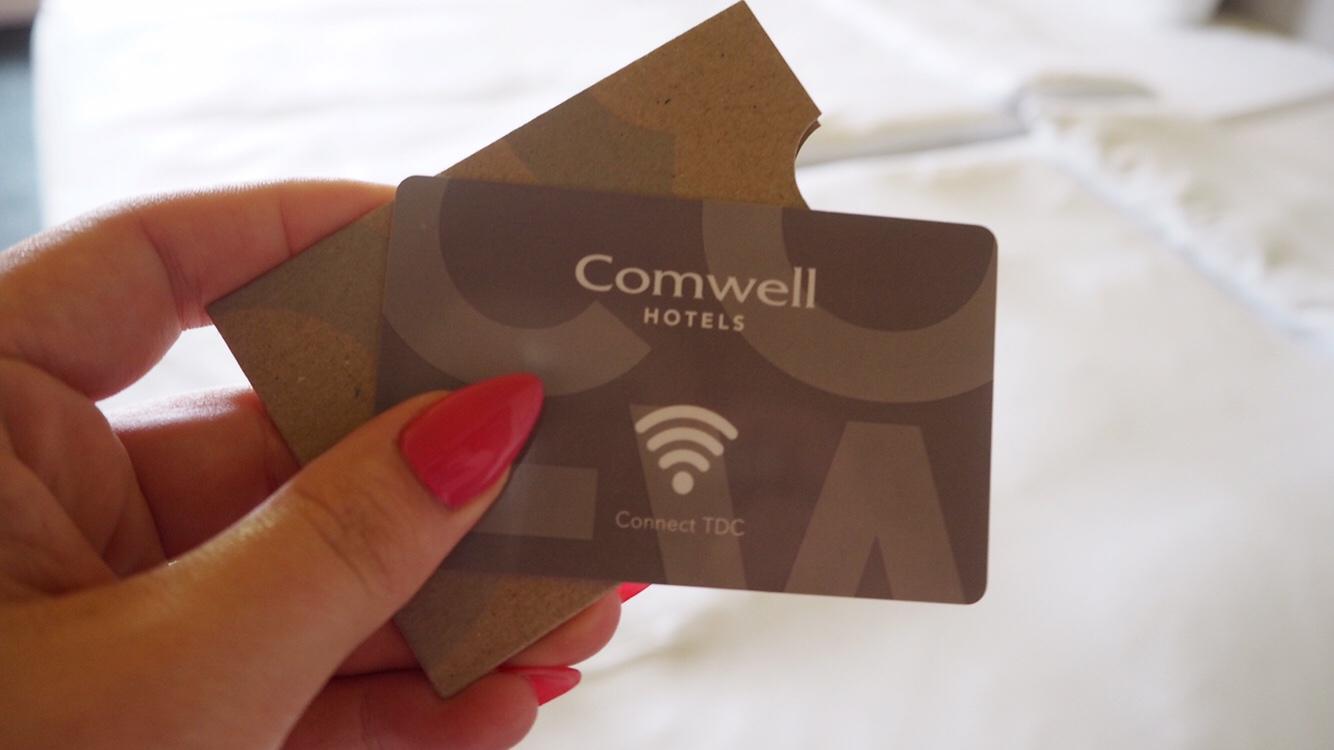 Dinner At Dhaba
On my brother's recommendation, we walked into towards Koge town centre and to Dhaba. Dhaba is a fairly unique concept, you can either order à la carte or choose a selection of dishes to have on an almost "all you can eat" basis alongside rice, naan and raita. As I managed to get a few photos and I really enjoyed it, there's a full review coming up soon. I'll link here when I do!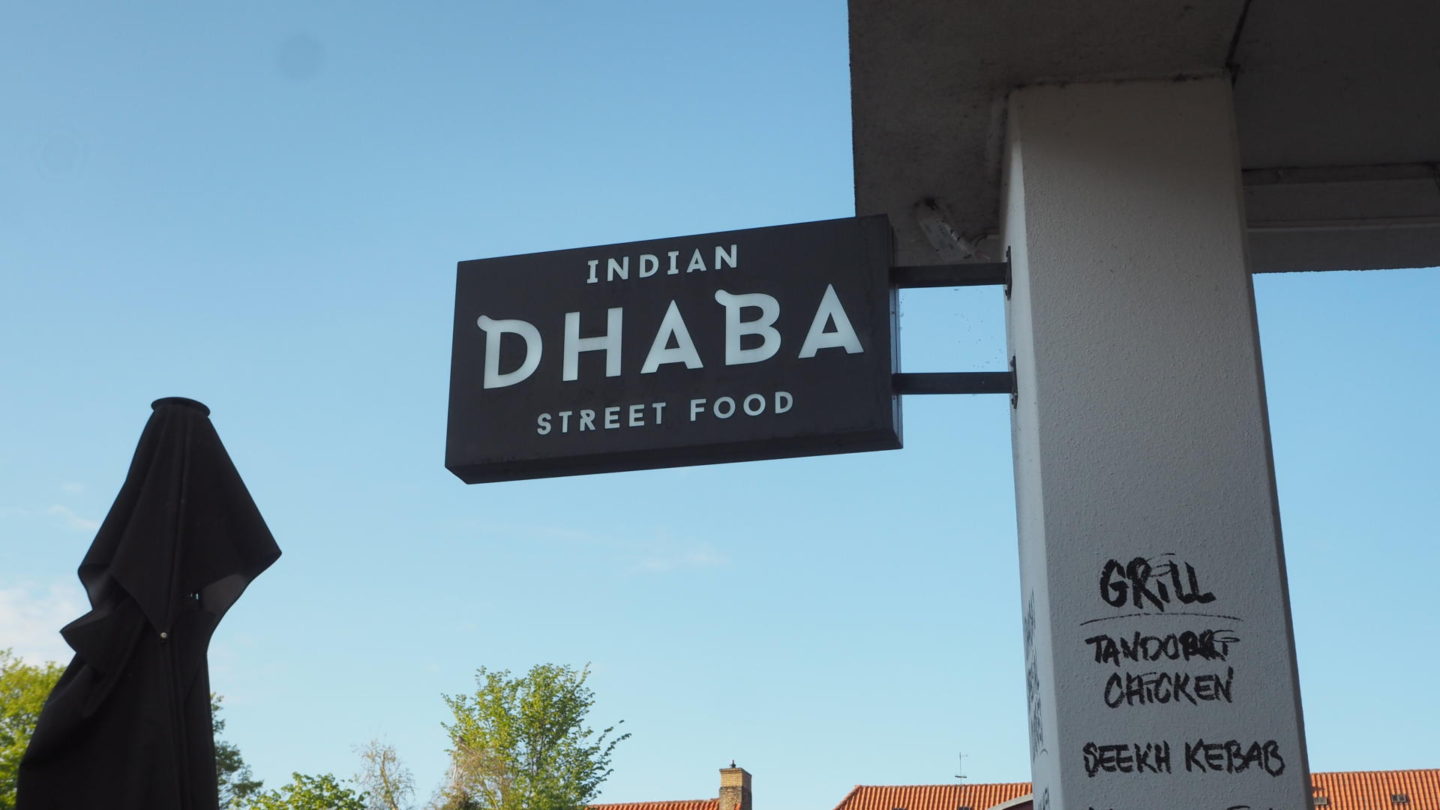 I mean just look at those sides, yummy much?!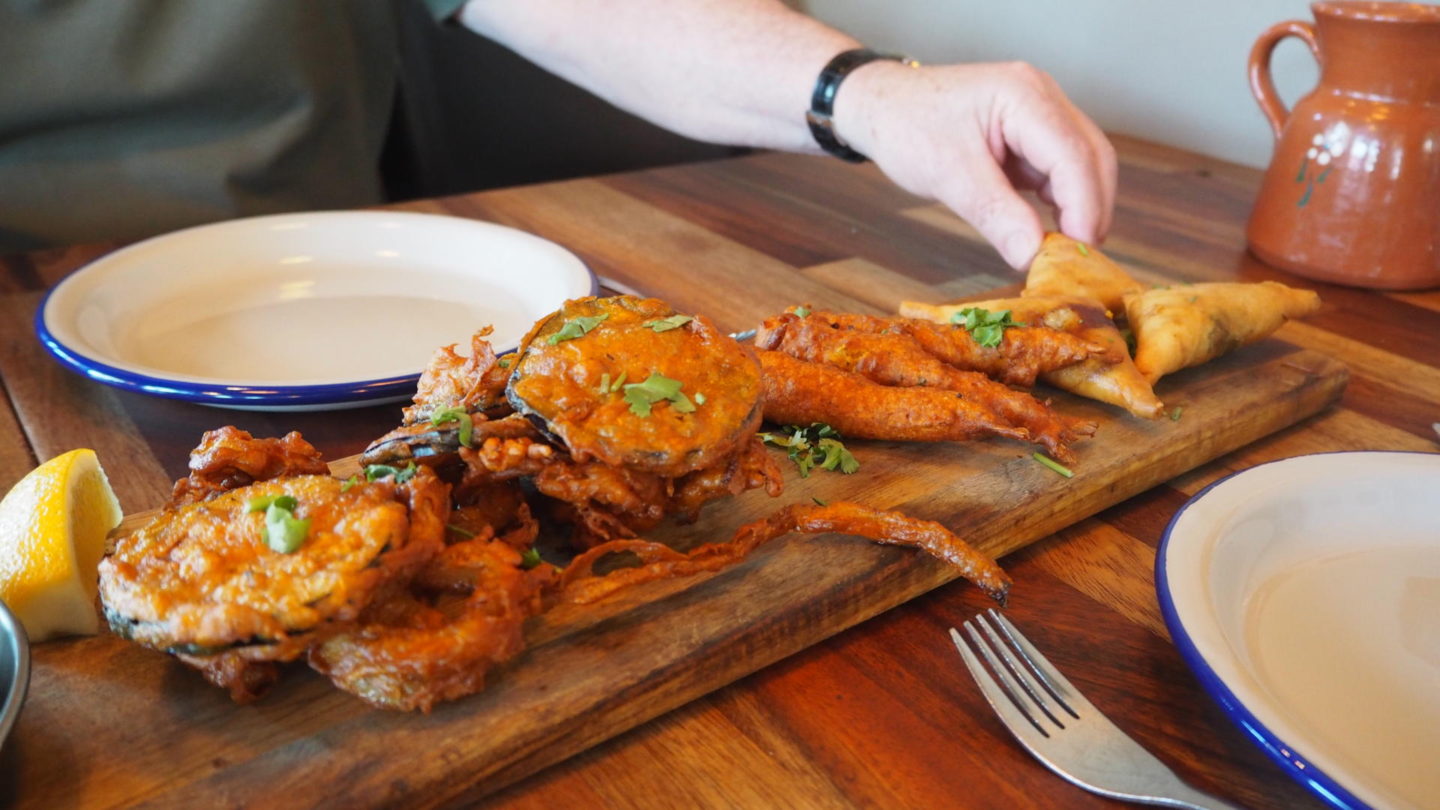 Saturday: A Family Day
Okay, I know since I spent all day with my family on Friday it was technically a "family day" too. But still. Saturday was the day of my nephew Sebastian's confirmation and an excuse for the whole family to get together and celebrate. I don't have many photos to share of this day, mostly as I don't really want to put photos of my family on here without their permission. It was, however, absolutely wonderful and I couldn't be more proud to have been there. Anyway, before getting ready for the day though I did get to walk down to the beach and spend a little me time by the beach…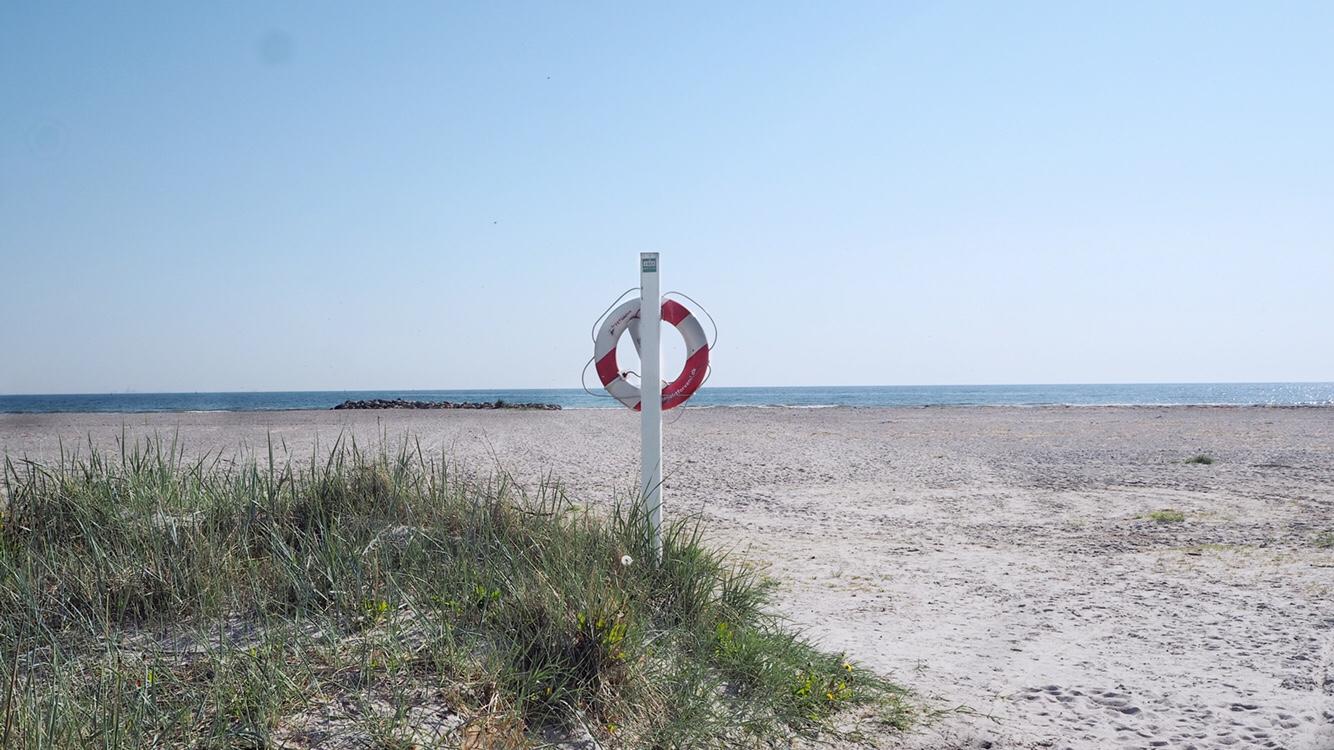 Exploring The Centre via The Canals
Despite having a few drinks during Saturday daytime (and maybe a cheeky glass of wine in the room watching Eurovision after we got back). I was feeling surprisingly fresh so after grabbing breakfast around 8.30am we decided to do a little more exploring in Koge before heading into Copenhagen.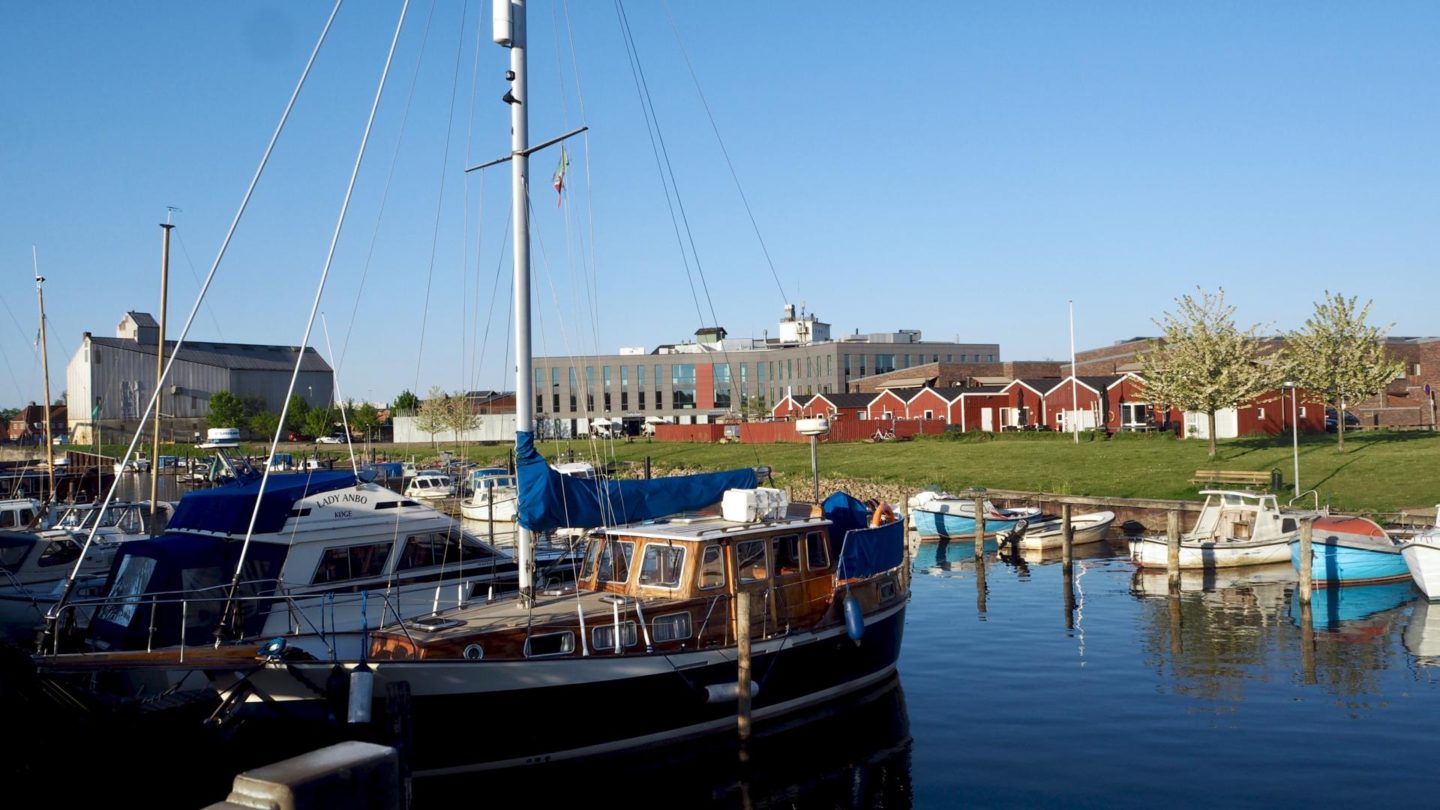 Walking past the model village (one I need to visit next time!) and towards the train station, we passed all sorts of little canals and riverways. If I had a little longer, I would have liked to explore them properly as they were absolutely gorgeous. Even in the more industrial parts of the town.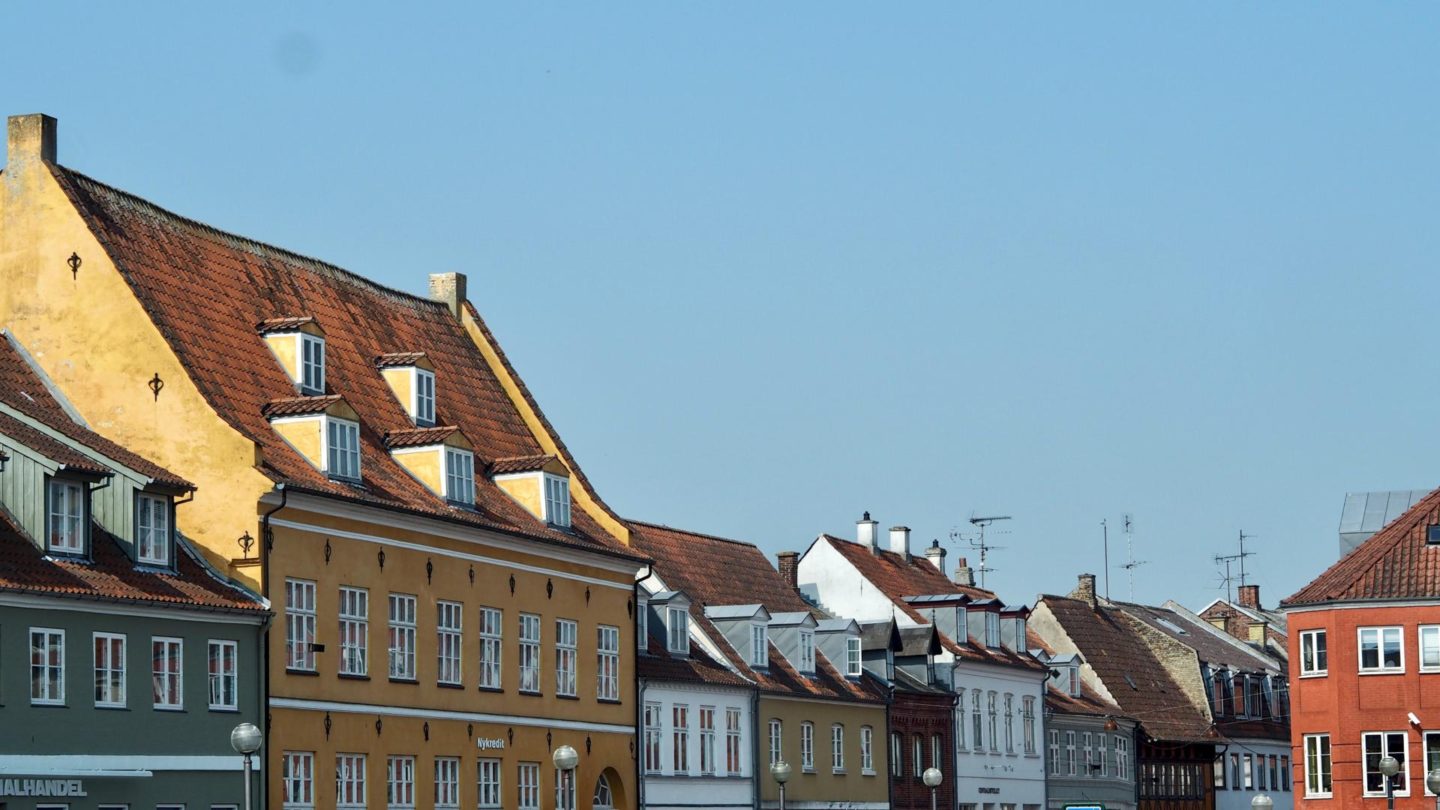 We needed to get some cash out and took this as an excuse to head into the town square. While most of it was closed, I mean, what else do you expect on a Sunday morning? It was still beautiful to look at and made me want to start planning a return trip all over again…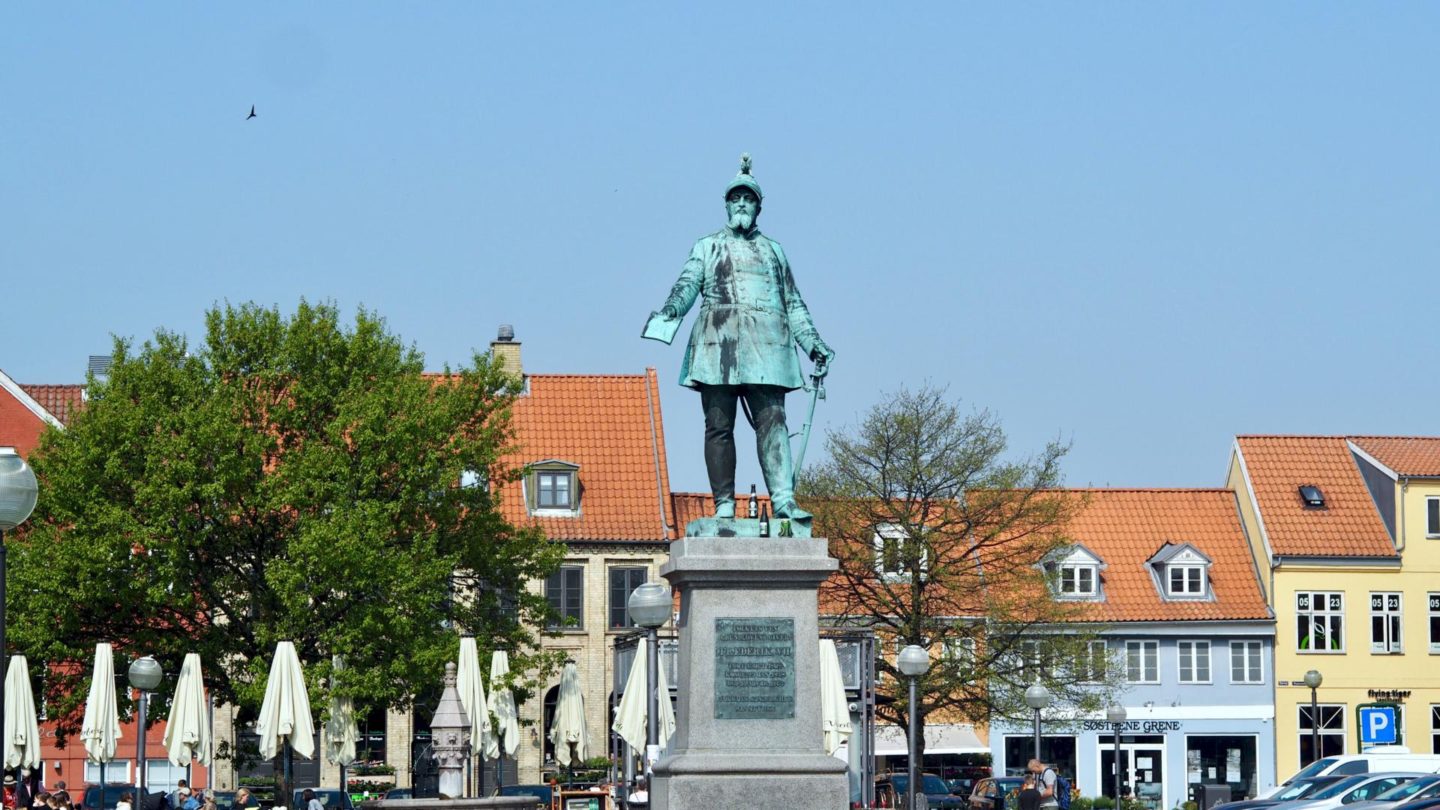 Anyway, more on my Denmark trip when I show you the massive amount of photos and what I got up in Copenhagen. And even maybe a cheeky foodie review or two!
Have you been to Koge before? If not, where else in Demark do you recommend checking out next?
Find me on;
Bloglovin' | Twitter | Instagram