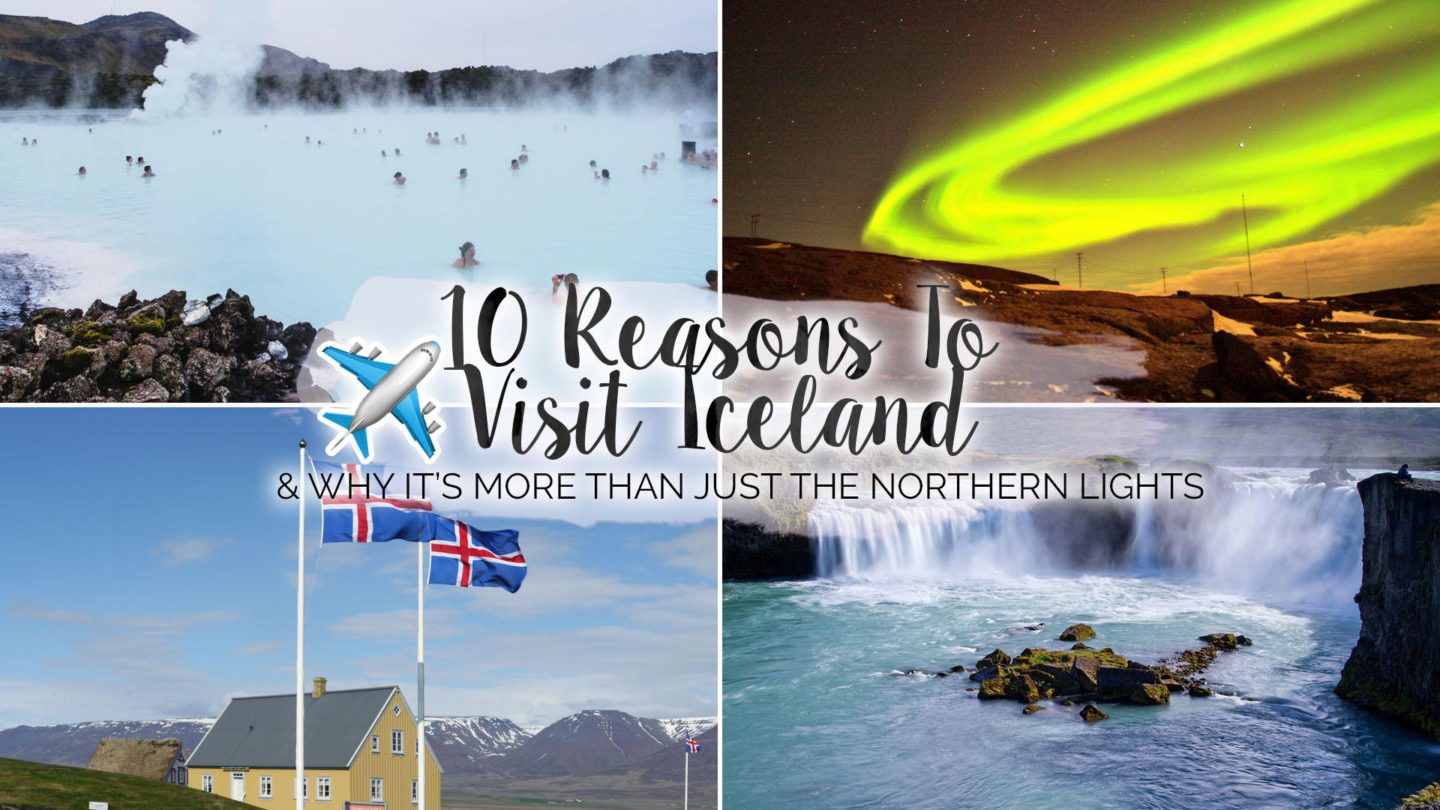 The other day at work we were having the typical post payday conversation of "If you won the lottery, what would be the first thing you'd do?". We came to the conclusion that after heading to Harrods and making a ridiculous purchase for the fun of it then once the money cleared we'd book a holiday. Although, where things changed off was where we'd pick. Many people picked a month in the sunshine, but I said I'd like to have a week in the sun followed by ticking places off my travel bucket list. First stop for me though? It would have to be Iceland. (Mostly as I've seen so many gorgeous photos from friends who've visited, secondly as where else can you go snowmobiling on a glacier?!) Anyway, here are 10 reasons Iceland is on my bucket list, and I think it should be on yours too!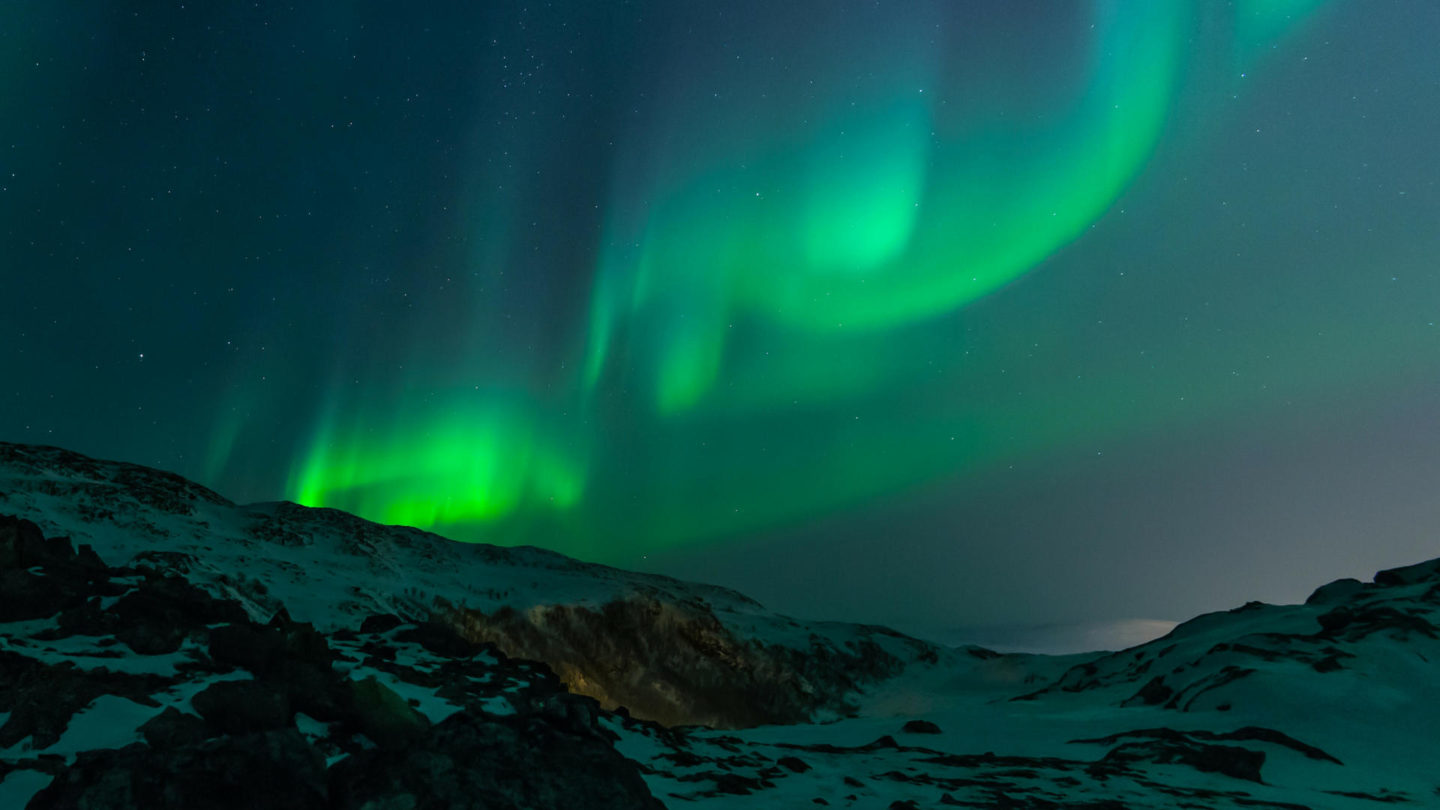 To See The Northern Lights – "Fran, you literally just put '& Why It's More Than Just The Northern Lights' in your header image." Well, let's be real here, it is a huge draw to visit and also one of the main reasons I originally stated to look into visiting. Seeing the world famous Aurora Borealis would be a once in a lifetime experience. If you are taking a trip to see the Northern Lights the best chance of the clear, dark skies needed are between September and March.
Icelandic Folklaw – With the long and dark winter nights in Iceland, back in times of old storytelling was one of the most popular forms of entertainment. It also meant that each region has a vast selection of tales and legends passed down from generation to generation. For example, the Huldufólk, or "hidden people". The elves for which spawned the belief should never throw stones because of the possibility of hitting one. In fact, they've even stopped building work for fear of disrupting them.
Going On A Whale Watching Tour – Since the moment I watched "Blackfish", I don't know about anyone else, but it made me want to go on a whale watching tour and see those wonderful creatures in person. On these trips, you can see up to 20 different species of whales and, in the off-season, loads of other wildlife such as seals and seabirds. If like me, you're an animal lover then this would be a must.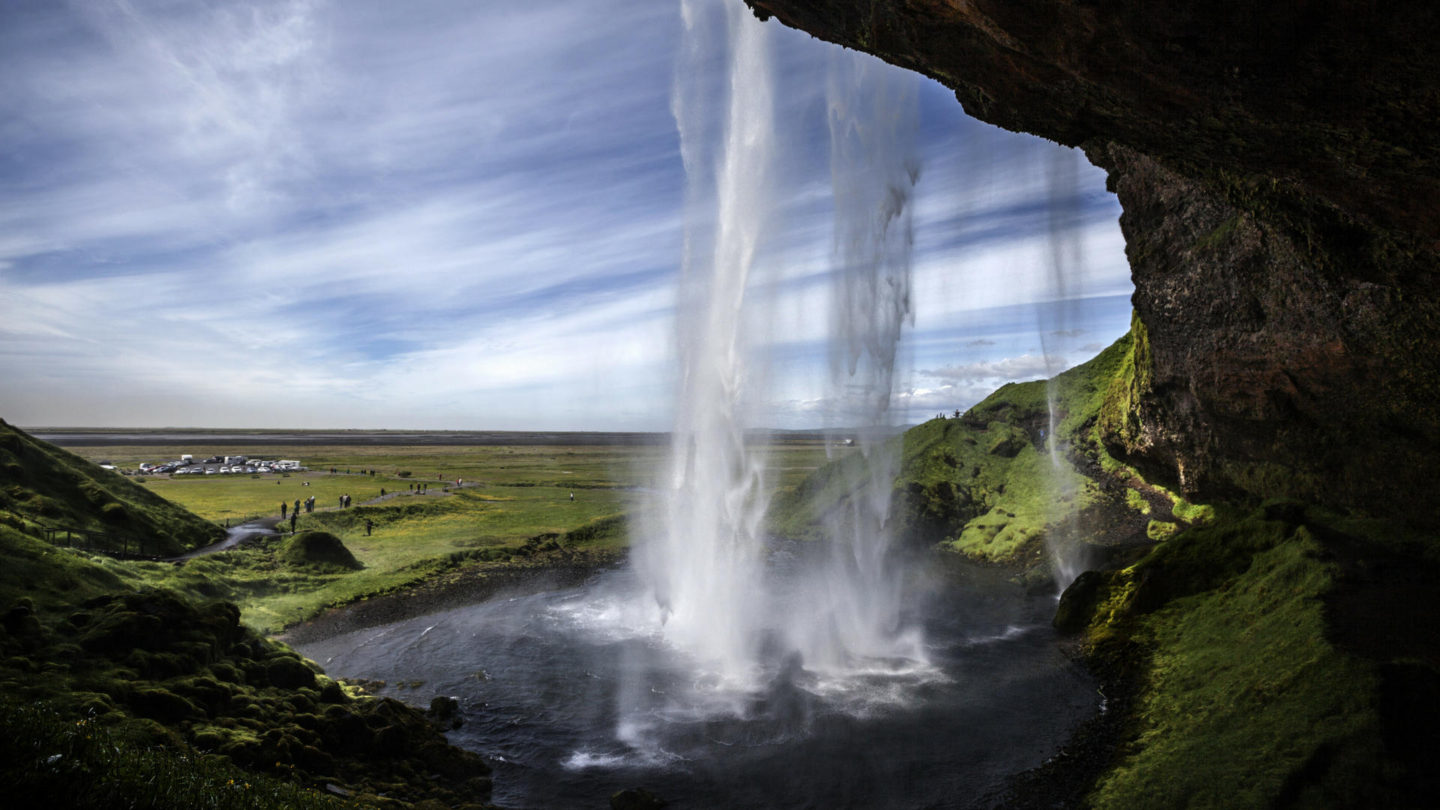 The Waterfalls – If you look at the map of Iceland you will see various locations ending in "foss". Foss translates as waterfall and as you can see, Iceland has some spectacular ones. Gullfoss and Seljandsfoss are wonderful examples, but anywhere you see "foss" you can be sure to find something beautiful. For once, don't listen to the advice of TLC and do go chasing waterfalls…
Embrace Your Inner Viking – The some of the first known settlers to Iceland in the 9th Century were, you guessed it, the Vikings. If you want to get a slice of the Viking action then you might like to visit in June when the annual Viking Festival takes place. Be warned though, during the festival Iceland is flooded with Vikings both Icelandic and not!
The Gorgeous Glaciers – If you wish to just marvel at the beauty of some of Iceland's glaciers, Jokulsarlon lagoon seems the ideal place for you. (Although you may feel self-conscious about how you treat the environment after – this gorgeous site is only due to raised global temperatures.) If you fancy something a little more fun then you can hire a snowmobile and explore various ones around Iceland for yourself…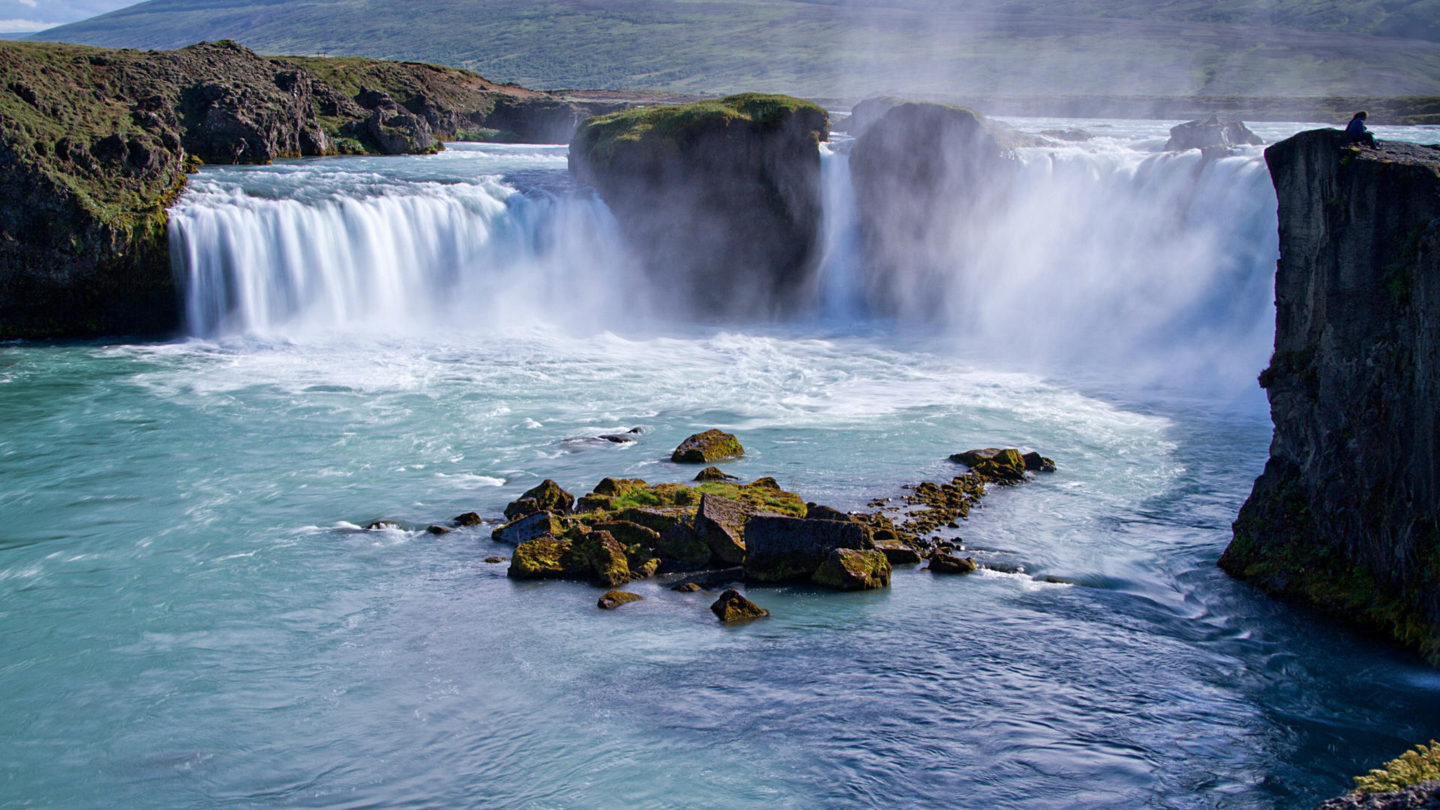 Check Out The Solheimasandur Plane Wreck – Something you may not have heard of when it comes to Iceland is the Solheimasandur Plane Wreck. To give you a bit of background, on November 24, 1973, a US Navy Plan crash landed on the beach. Luckily, everyone on board survived but the plane's carcass still remains on the beach to this day. Rather than give you a full rundown, I'll leave that to the team from Vice's Motherboard. It's an interesting read and something truly unusual to check out.
The Uniquely Long/Short Days – Iceland is famous for its unique day length. Being so close to the Arctic Circle means that the winter nights can last almost 24 hours around December and in June some days are light for almost 24 hours. These conditions are highly unusual and might take some getting used to. But, fascinating never the less.
Bathing In The Blue Lagoon – I've saved, in my opinion, the best until last. Also, until last as due to it's closeness to the airport, it one many travellers choose as a trip to end their holiday. The Blue Lagoon is a geo-thermic spa and the waters average between 37-75 Degrees Celsius. At the lagoon, you can visit the swim up bar, enjoy a massage under the waterfall, visit the silica bar for a mud bath or just simply relax and soak in the mineral-rich water. It sounds like absolute bliss if you ask me…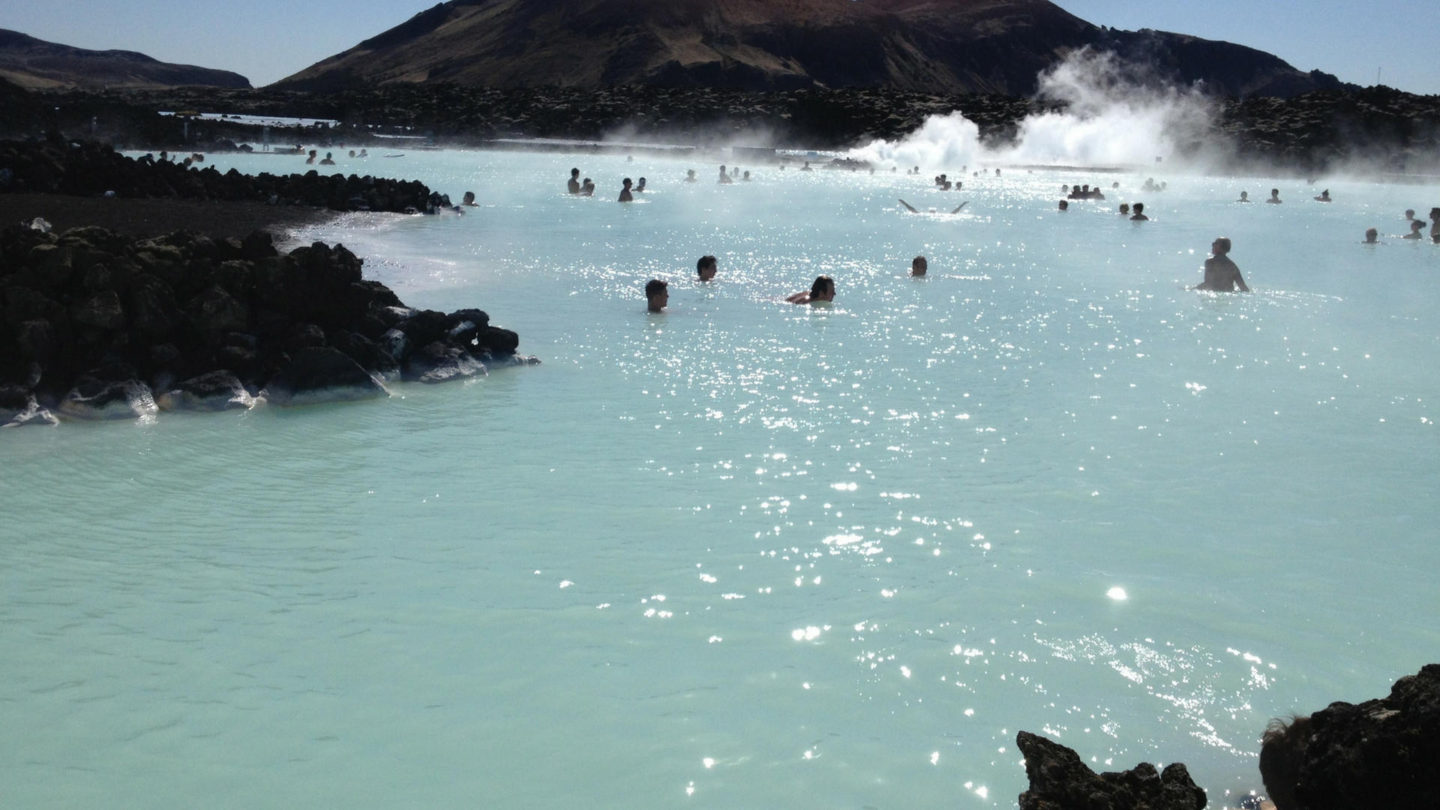 Have you been to Iceland before? What did you think?
Find me on;
Bloglovin' | Twitter | Instagram