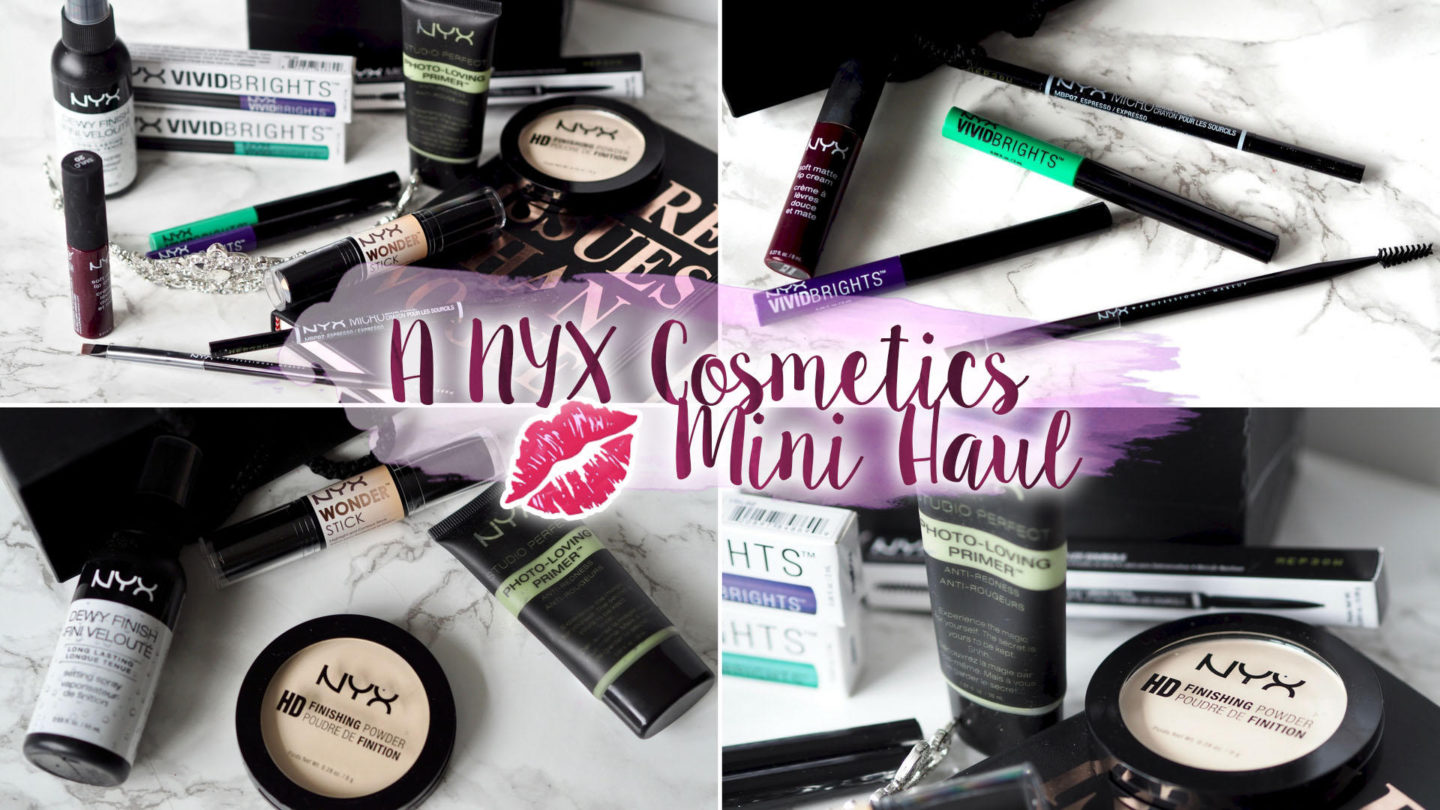 Confession time here, I actually took these photos a few days after buying said haul. "But Fran, that's a good thing surely? Not something to confess at least!" Well, it's because I bought these back at the NYX stand at Drag World UK as they had a trade discount. And that was at the end of August. But, at least I've had a good chance to try them all out and give you a proper mini-review of each. In fact, some of the bits are now in my daily routine…
So, without further ado here's what I treated myself to and my thoughts on each;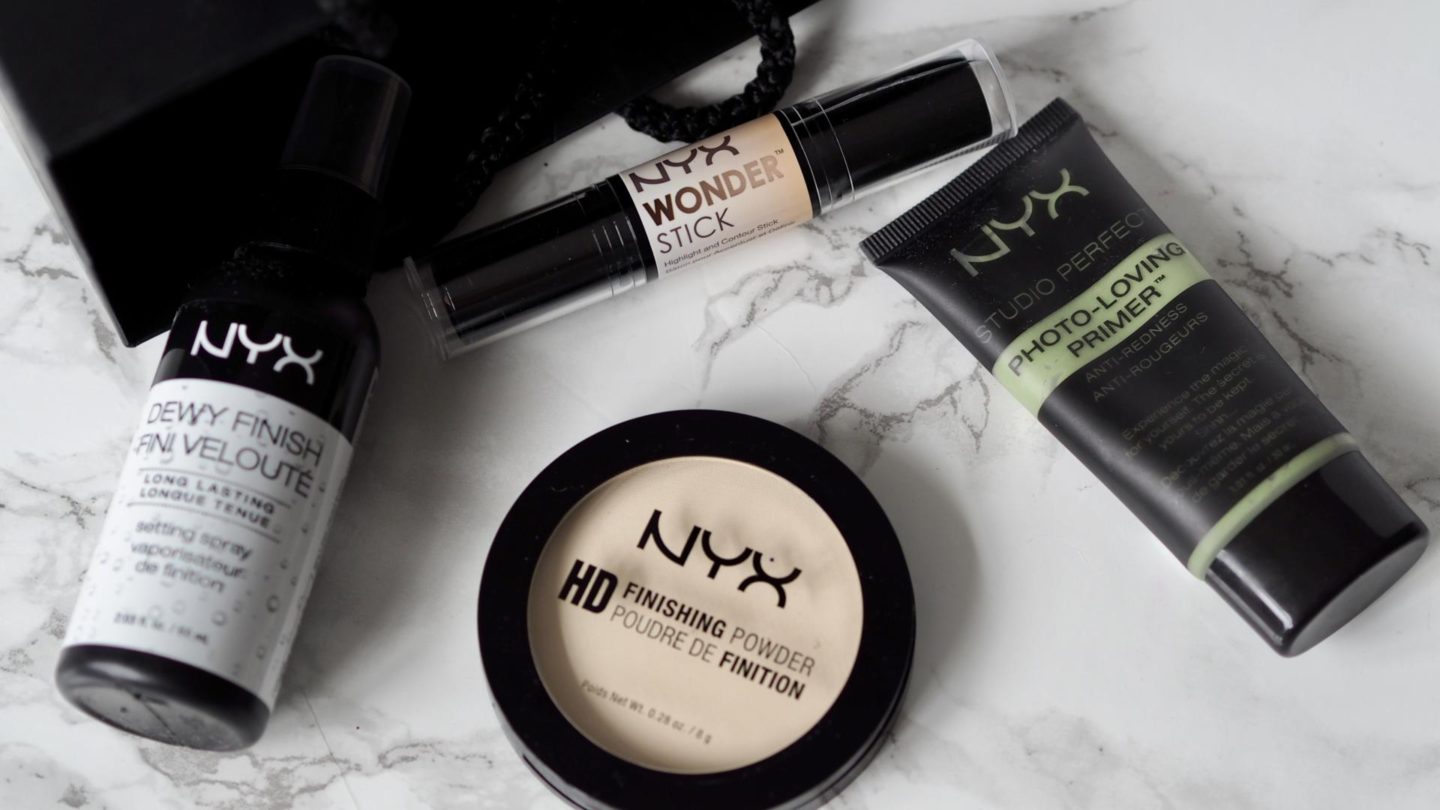 All About That Base
First stop at the stand was to pick up some bits for my base. Three of the products I used nearly daily where running low so this seemed the ideal to update my stash (and finally pick up a cream contour stick rather than using my normal powder). In the end, I picked up;
High Definition Finish Setting Powder – RRP £9.00. I had been in need of a new setting power for a little while. In fact, it probably makes me a terrible beauty blogger but I actually had almost a month without it in my makeup routine. This banana coloured powder is lightweight and leaves my under eye makeup feeling wonderful and looking fairly crease free. Plus, it's still going strong all these months on. Result!
Setting Spray – Dewy Finish/Long Lasting – RRP £7.00. As I'm sure I've mentioned before, my go-to setting spray is Gerard Cosmetics Slay All Day Spray. However, since I buy this through BeautyBay it's always a risk that I'll come away with a more than just a spray (probably a lipstick or two too, let's be honest). With that in mind and having my spray running low I thought I'd change things up and try this one from NYX. Do I enjoy using it? Yes. Do I love it as much as Slay All Day? Not quite. It could just be the gorgeous scent of the later. For now though, the last of this one stays in my handbag for when my makeup needs a refresh.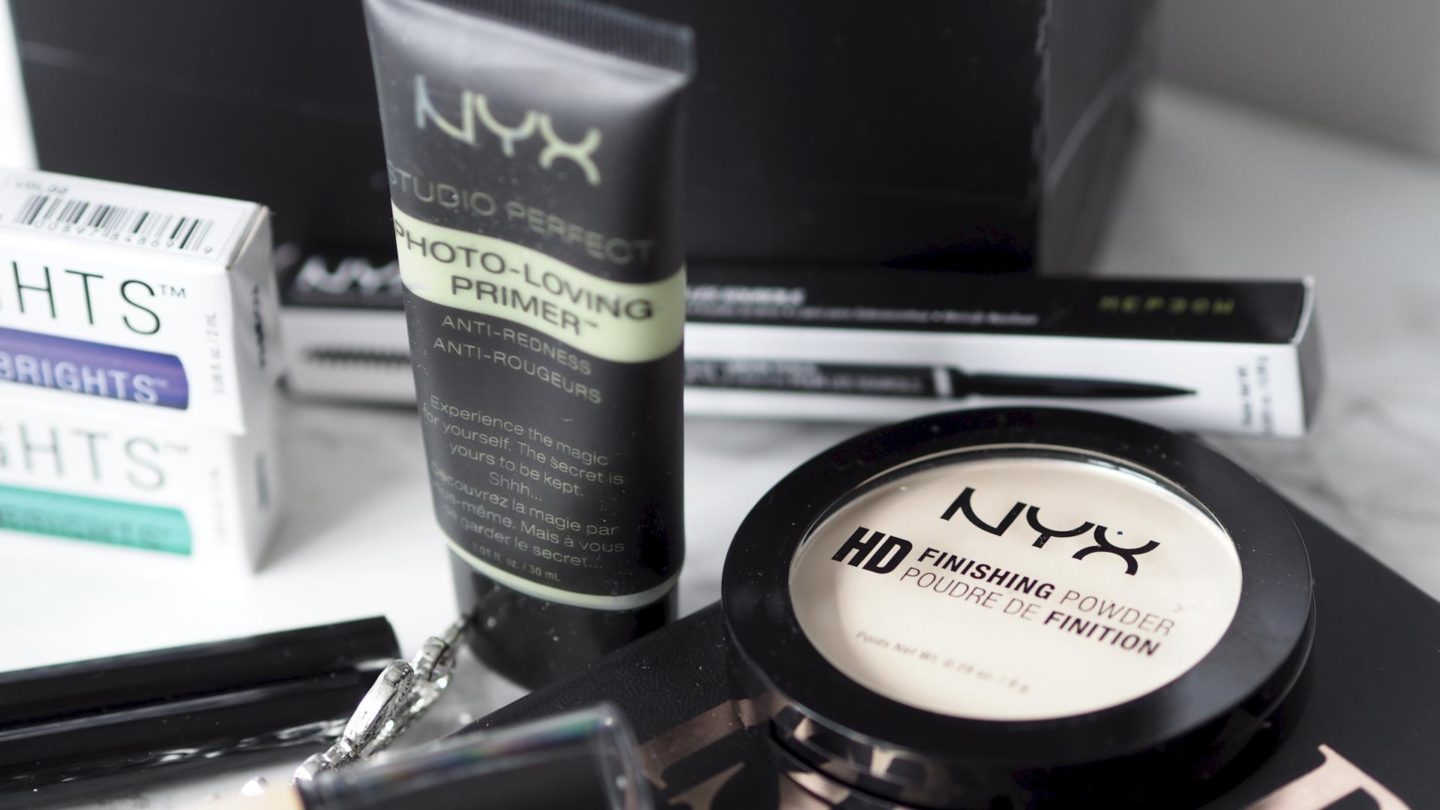 Studio Perfect Primer – Green – RRP £10.50. Previously, my "holy grail" primer was Smashbox's Photo Finish Foundation Primer. However, when I was running low I picked up the clear version of the primer and was shocked at how similar it was for under half the price. Since then I've always had a tube in my makeup bag. With loving the clear version so much and knowing that winter tends to leave me with extra redness on my skin I thought I'd pick up this one. Over the winter months, this has become my go-to primer and I've repurchased since. In the summer though, I'll probably switch back to the clear version. If you like the Smashbox primer, I'm not normally one for "dupes" but give this one from NYX a try.
Wonder Stick Highlight & Contour Cream Duo – RRP £10.50. Now, all the over three above products I'd rebuy. However, this one I would not. I'd bought this with the idea of trying my hand at cream contouring. While the contour side works well for me the highlight just isn't light enough for me and it doesn't seem a great idea to rebuy something that I'll only use half of. If there's one that would be a better suit for your skin tone than this was for me then I'd certainly say to give it a shot but for me, this just isn't ideal.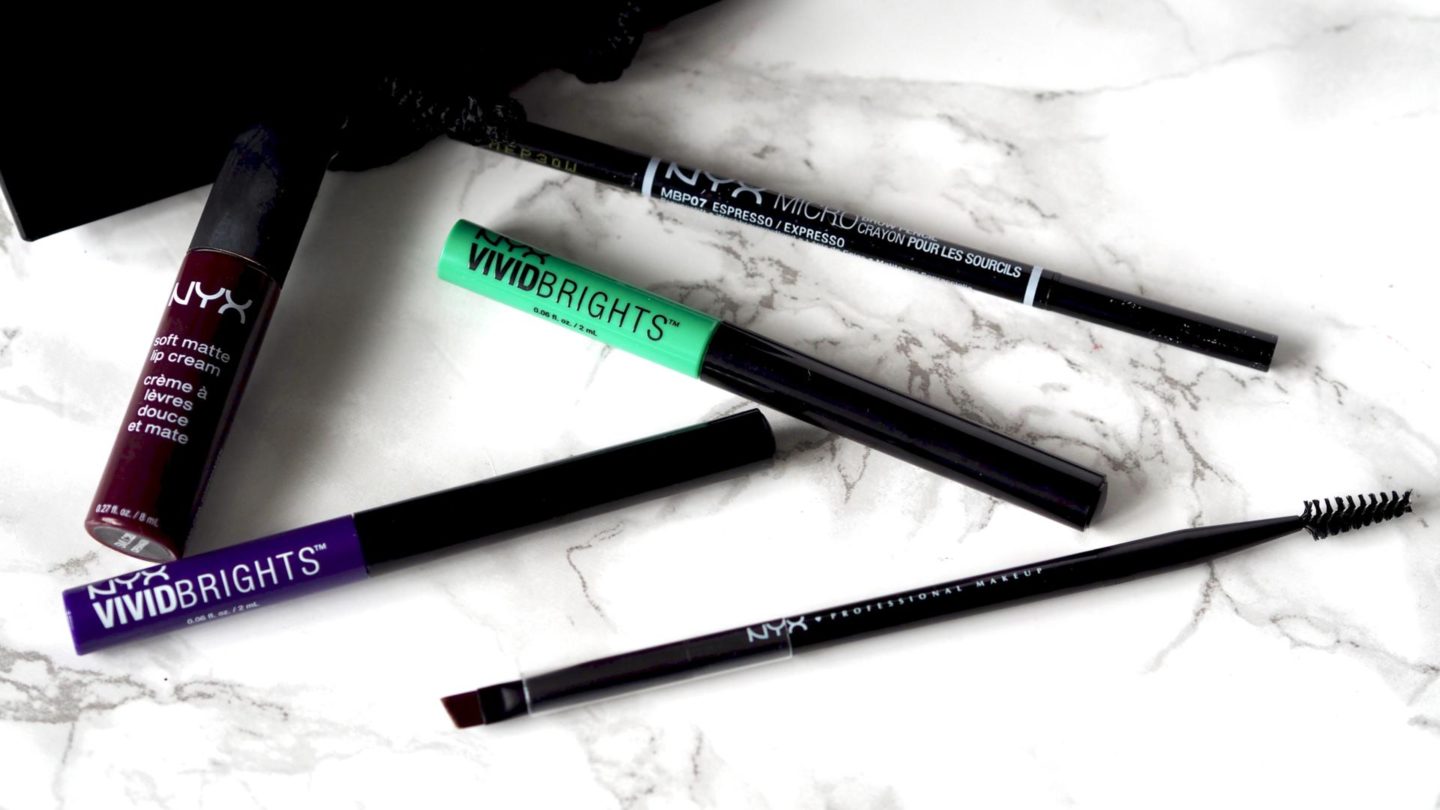 Eyes On The Prize
I know the caption above implies the rest was all eye related, which is kinda true. But I also ended up with a lipstick too. Because, if you know me, you know I have a habit of hoarding lipstick. So without further ado, here's the rest of my haul.
Micro Brow Pencil – Espresso – RRP £8.00. NYX makes some of my favourite brow products (such as their Tinted Eyebrow Gel Mascara and Tame & Frame Tinted Eyebrow Gel Pomade). So I thought why not give this a shot? I don't use it as much as the other items but I do enjoy how thin the tip is and when I can be bothered to do my brows properly I normally reach of this. Something I'll likely repurchase.
Pro Brush 18 – Dual Brow – RRP £9.00. You know how just above I mentioned NYX's Tame & Frame Tinted Eyebrow Gel Pomade? Well, I tend to use that with this brush. At the time I was using one from my stash of Crown Brushes but fancied a change. Since then this has become something I pretty much permanently the one I use with said Pomade. Quite simply because, well the brush is fab and the spoolie brush being attached means I don't have to use multiple brushes at once. Plus, it washes well too!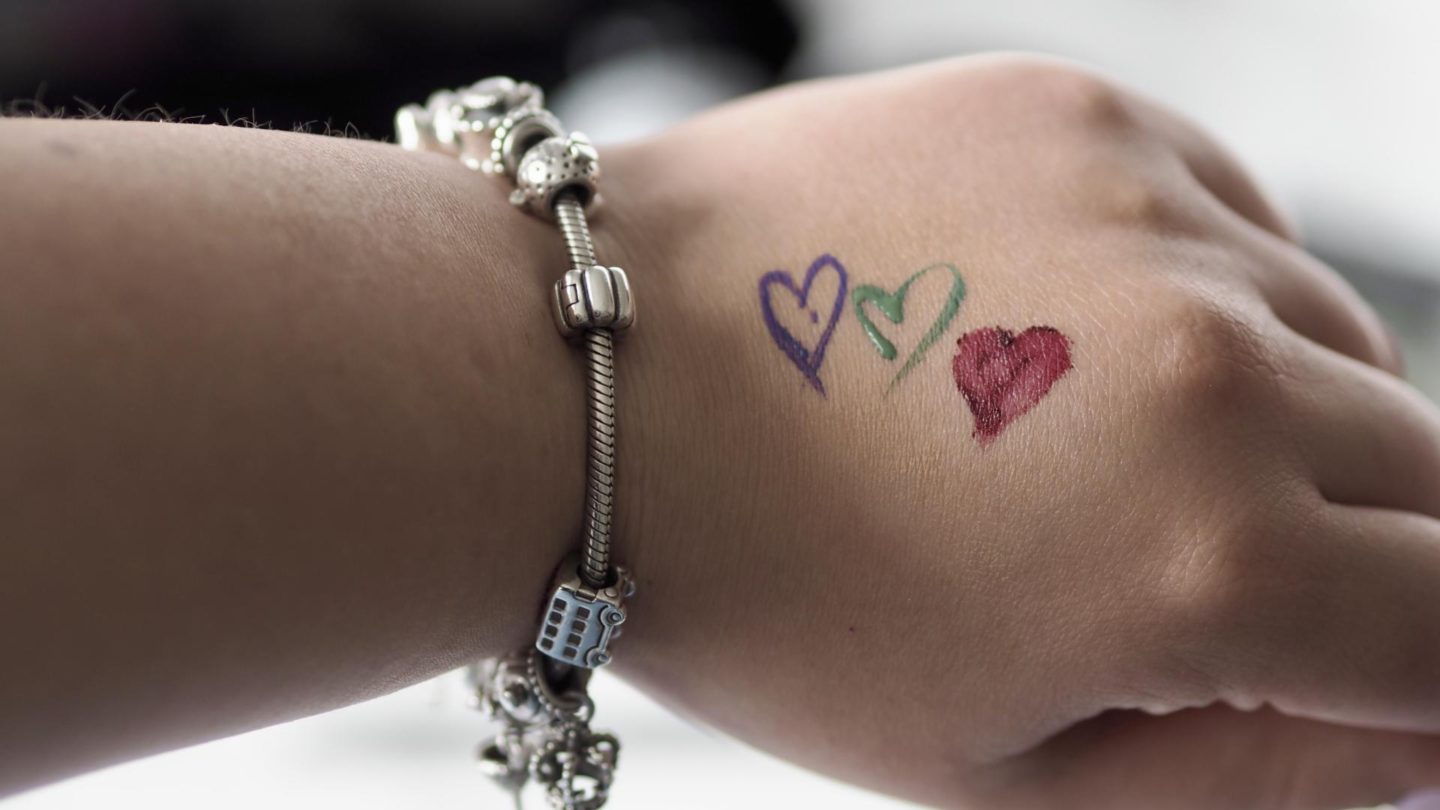 Vivid Brights Eyeliner – Violet & Envy – RRP £5.50. A few months before the said convention I'd picked up a Vivid Brights Eyeliner in Delight and really enjoyed using it to add a pop of colour to some of my makeup looks. Since then I've got a lot of use out of Violet but not been as brave with Envy to be quite honest. As they're hazel, both compliment my eyes well. I'd certainly look to add other colours to my collection in the future.
Soft Matte Lip Cream Liquid Lipstick – Copenhagen – RRP £6.00. Much like the above eyeliner, I already had a few Soft Matte Lip Cream's in my collection. I'd found them fairly hit and miss in terms of coverage, to be honest and sadly this falls towards the later. Still a gorgeous colour, but really needs to be teamed with a similar coloured lip liner for the effect I wanted. I wish I'd swatched this first before buying to be completely honest.
All in all I was really impressed with my haul and a lot of it I will re-buy in the future!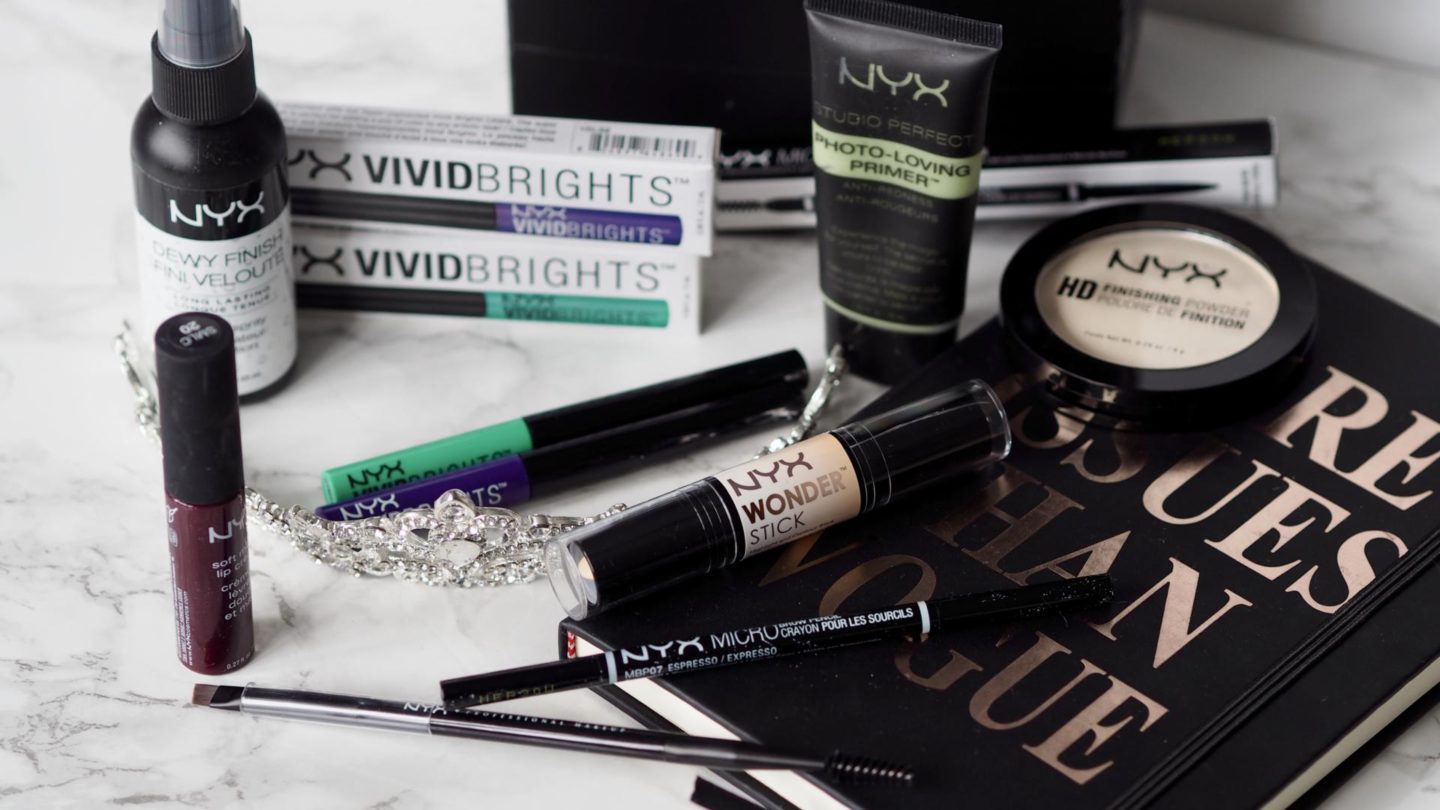 Find me on;
Bloglovin' | Twitter | Instagram