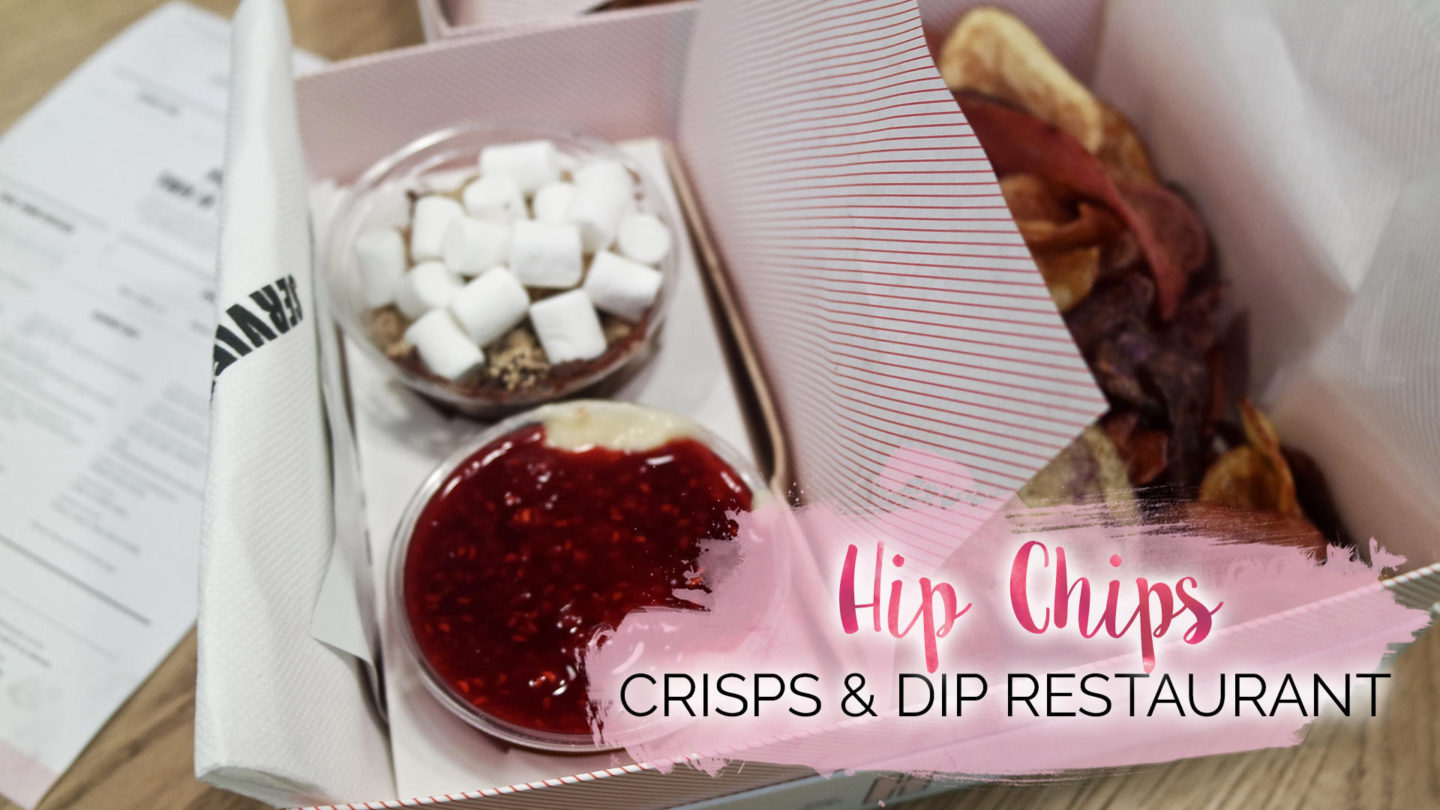 When it comes to concept restaurants, it's safe to say London has it's fair share. From the Cereal Killer cafe serving up breakfast treats all day long to a pop-up serving five courses of avocado, there's always something different to try. So when I saw that a new restaurant serving only crisps and dips was opening I knew I'd have to check it out. (& thought that would make a good blog post.)
Anyway, last Sunday I headed down to HipChips in Soho to give it a try;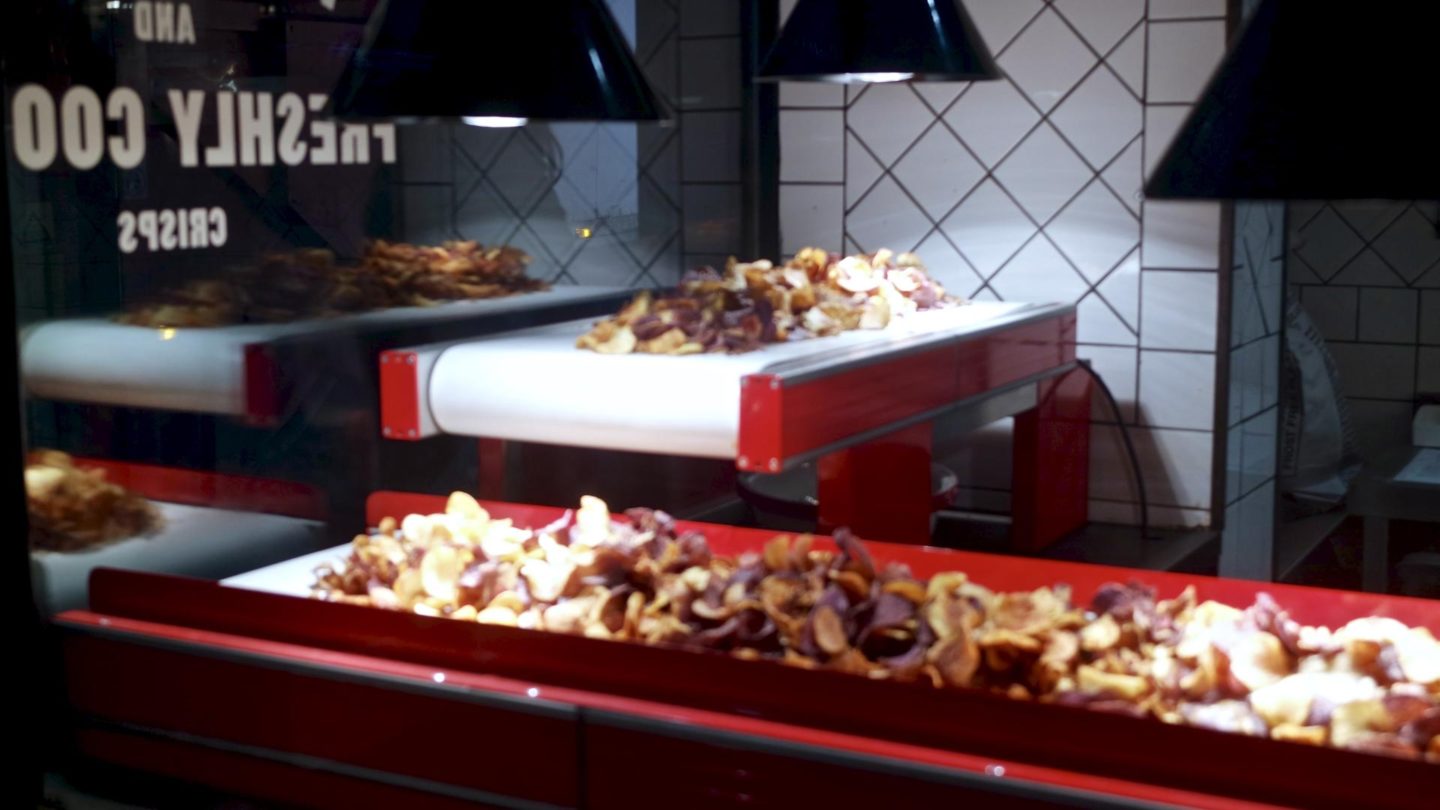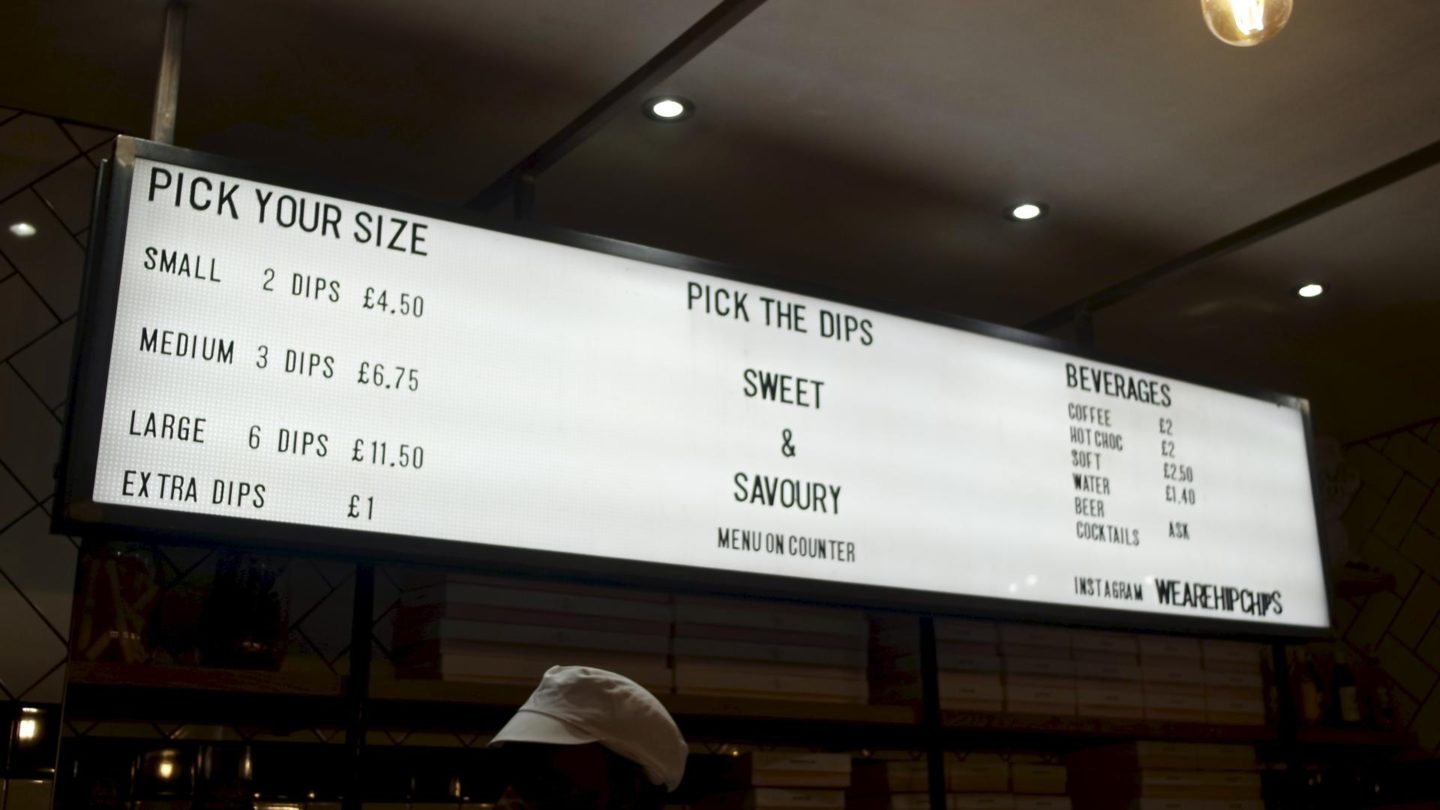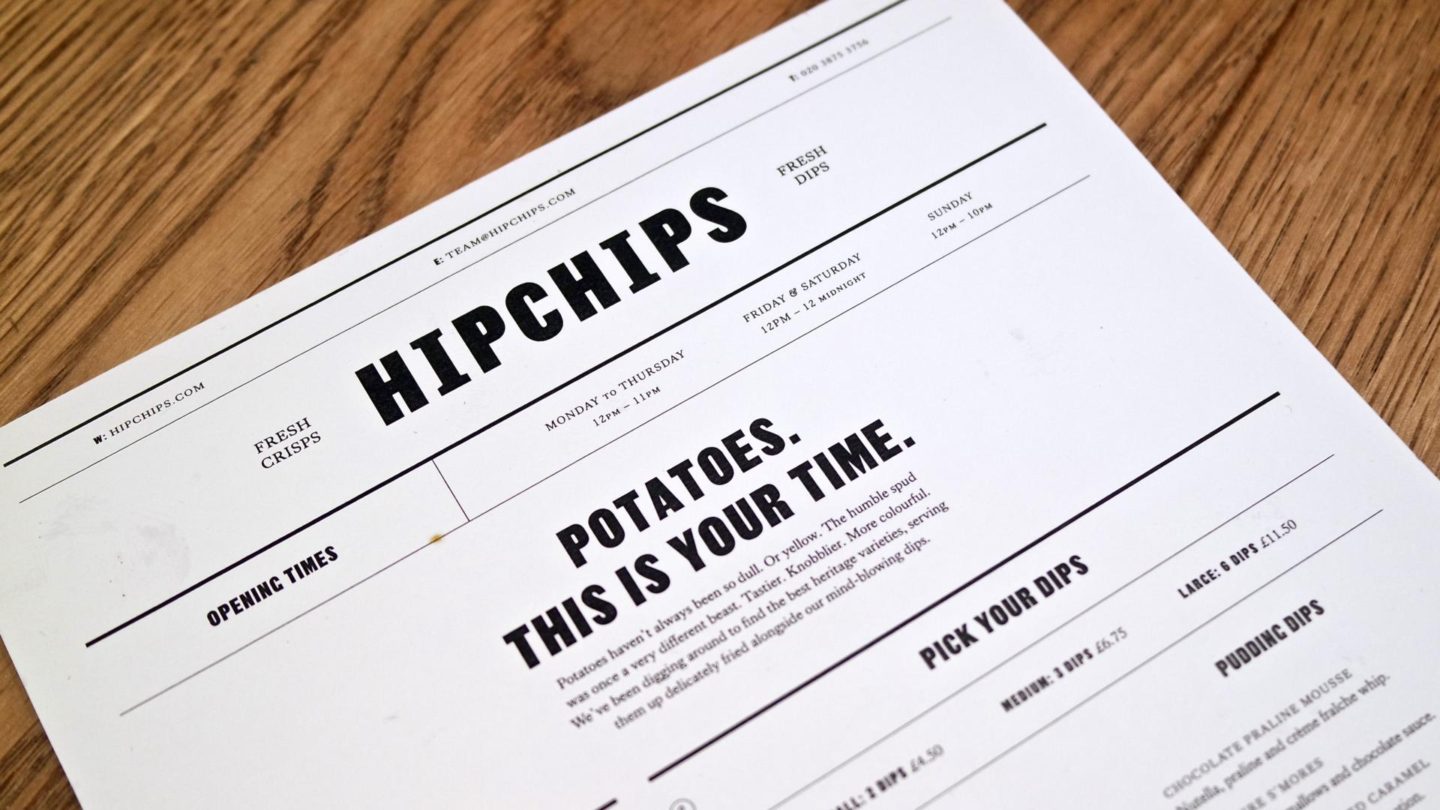 HipChips – Crisps and Dip Restaurant, Soho
When I first saw the crisps through the window, the various colours and shapes at first made me think they were vegetable crisps. However, when I read the menus I spotted that this was due to using heritage varieties for their crisps. This means that unlike your normal packet of Walkers, Hipchips use a variety of seasonal spuds that come in all manner of colours, shapes and sizes . Talking of sizes, you can order in either a small (two dips), medium (three dips) or go all out and get a large complete with six dips. As we were going for dinner later, we decided a small each was the best bet.
Alongside the crisps and dips, your box contains a wet wipe, napkins and a spoon. A nice touch, especially as sometimes crisps can leave you with greasy fingers.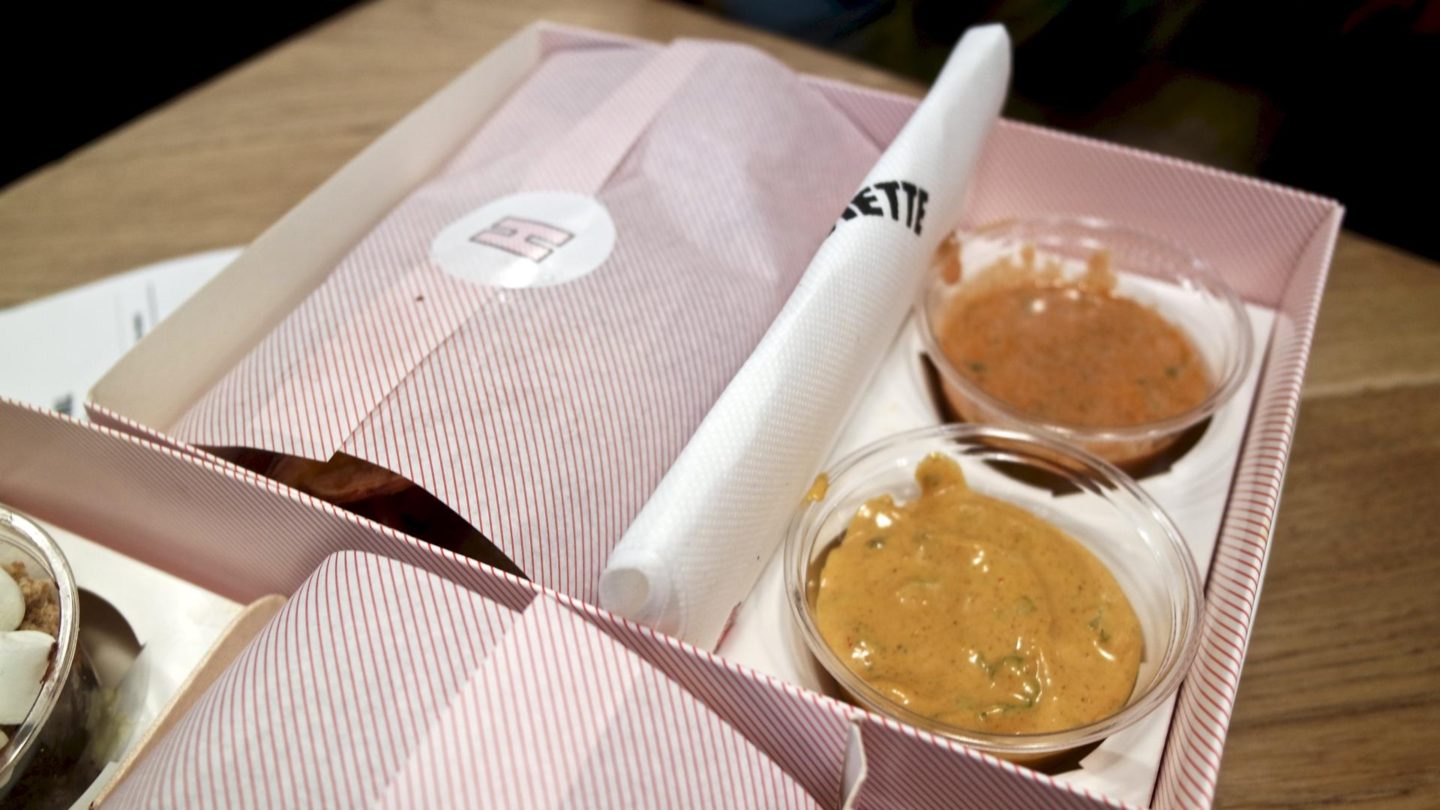 The Savoury
I popped in with my mum, who thought the concept of sweet crisps was something she simply could not get on board with. So she picked the Katsu Curry and Moroccan Yogurt dips for hers. Obviously I had to try, and I have to say they were both absolutely delicious. The Katsu Curry was hands down my favourite out of the two though, what can I say; the creamy curry is so popular at Wagamamas for a reason.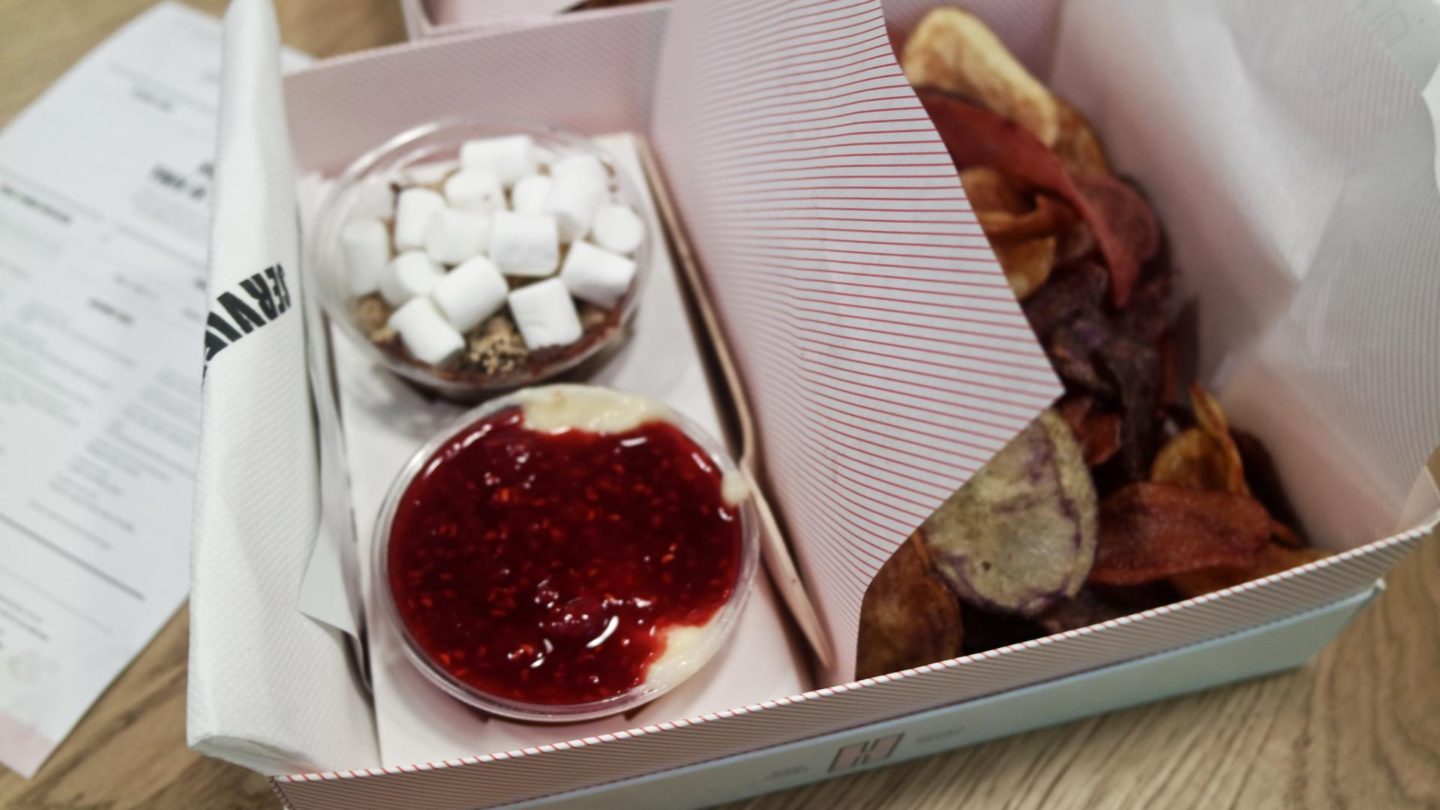 & The Sweet..
With the savoury dips, crisps are served in a traditional manor and lightly salted. However, if you choose sweet dips you'll be given the option to swap this for a cinnamon sugar. For my box I chose the Campfire S'Mores and Lemon Tart & Raspberries. Both of these flavour combinations are amungst my favourites on there own, but worth noting they didn't work all that well together.
Anyhow, the sweet crisps were tasty but with the sweet dips they were a little too sickly. I left a lot of each dip because, well it was just a little too much. If I was to go for the sweet again, I'd mostly likely have this size of portion to split with a friend.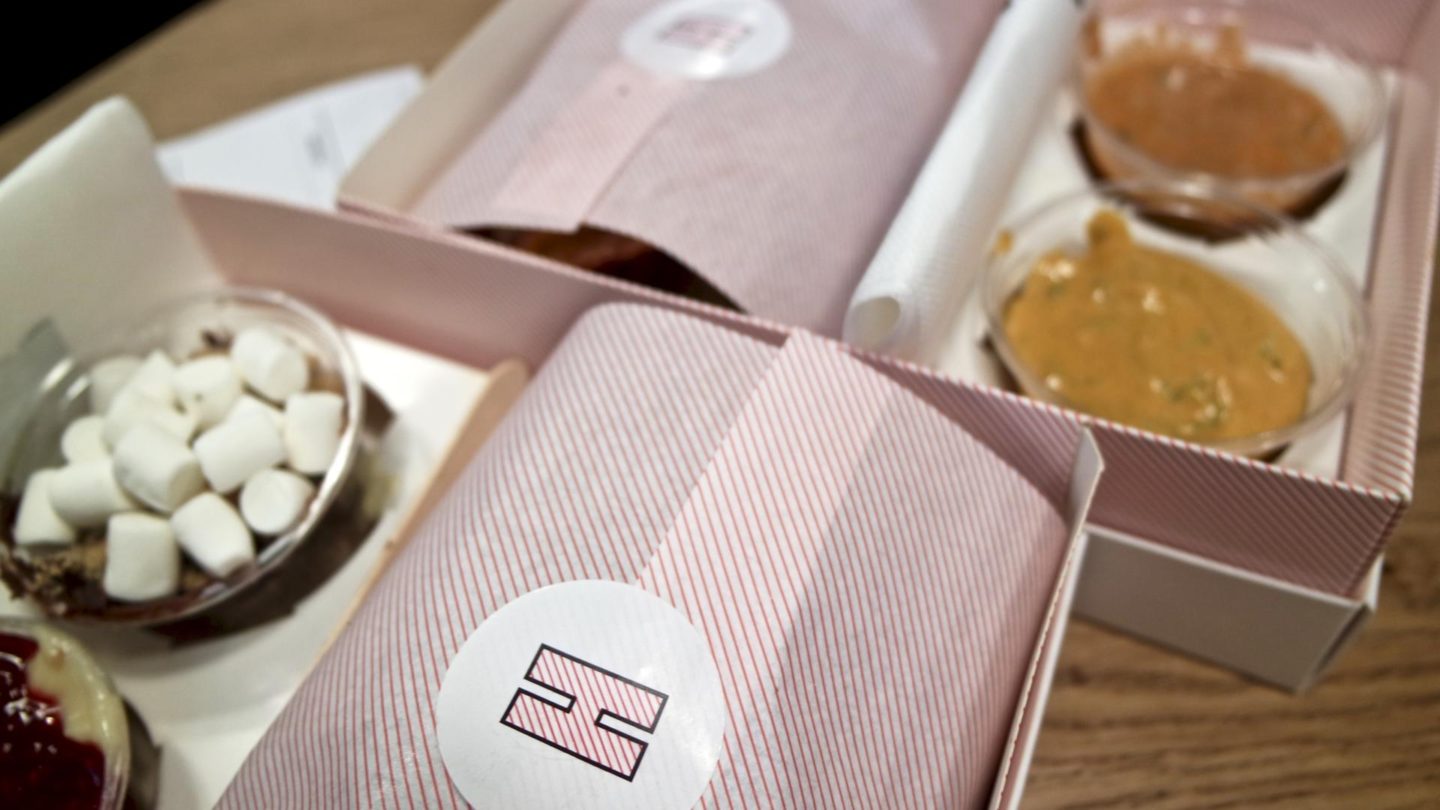 Where to find HipChips;
HipChips is at 49 Old Compton Street, Soho, London, W1D 6HL – a few doors down from Poppies fish and chips. There's seating inside, but at the minute it's fairly limited. They do take out though, so fear not. A small box of chips with two boxes will set you back £4.50, which for a lunch in central London isn't too pricy. While there are dining options aplenty in Soho, this is certainly somewhere unique to take your friends. After all, with the 6 dip box there's sure to be something for everyone..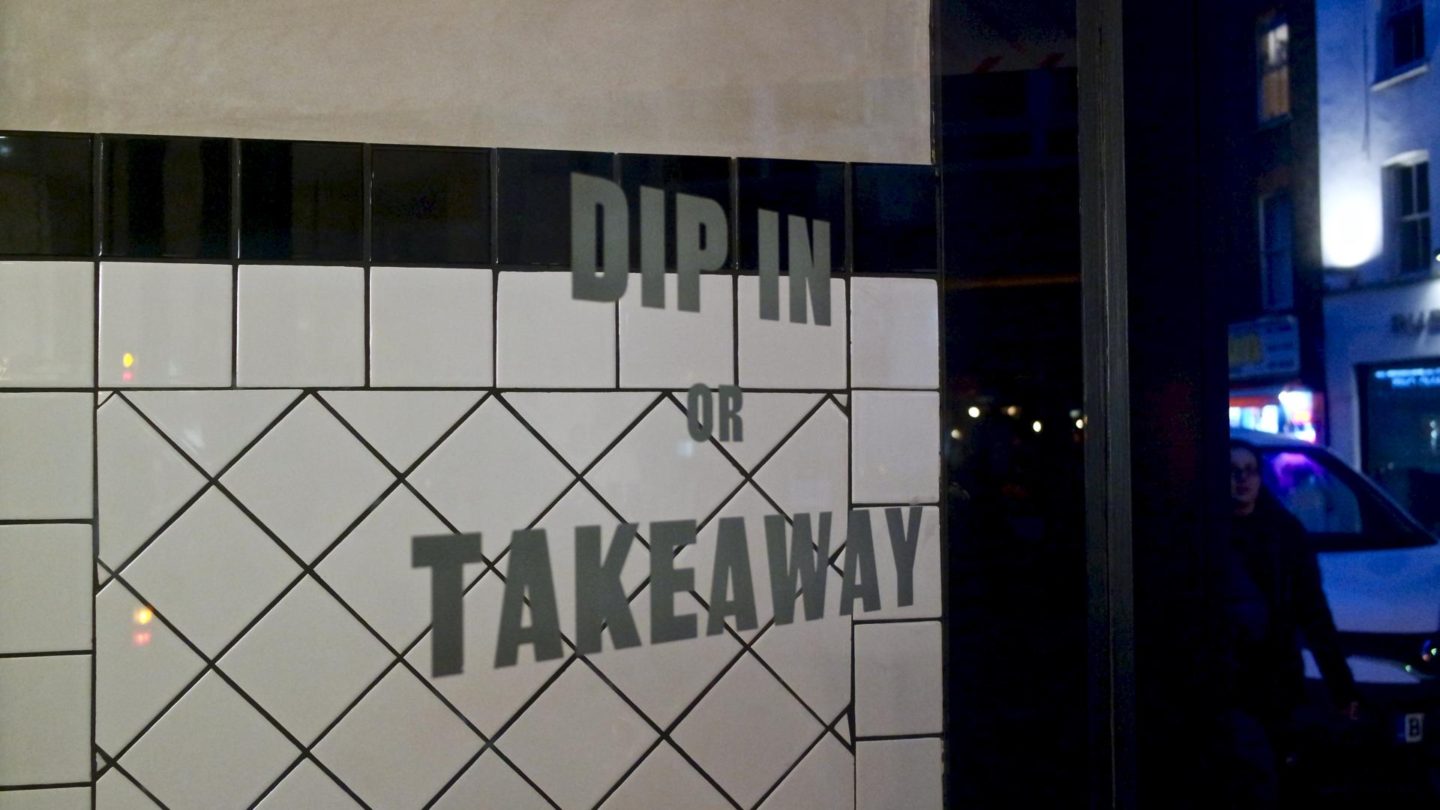 Have you been to HipChips before? What did you think?
Find me on;
Bloglovin' | Twitter | Instagram