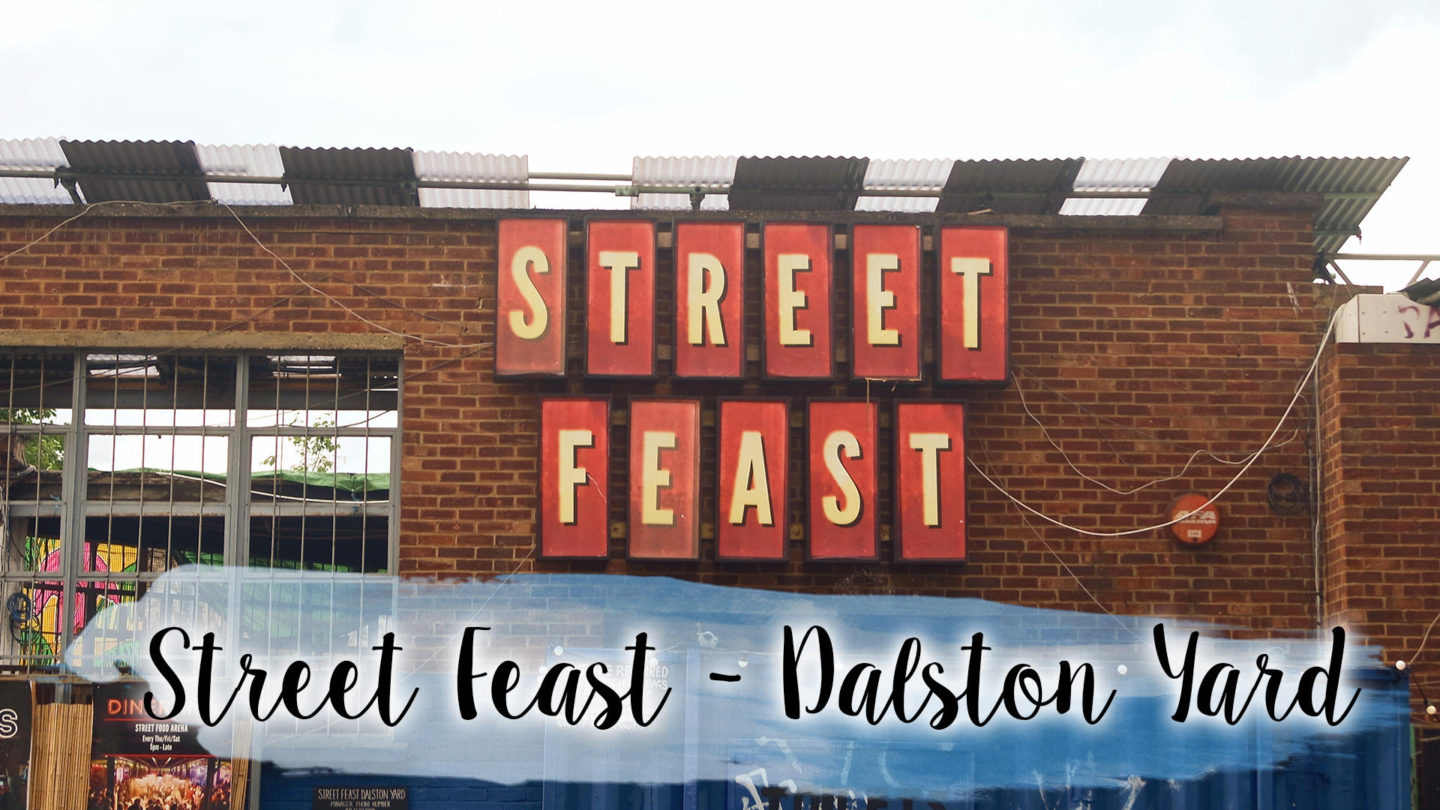 I love street food. There, I said it. Long gone are the days when the words "street food" conjured up an image of a questionable hot dog stand only bought from after a few too many drinks. The last few years have been host to a revolution in the way we see this kind of fast food. Instead of being a "why did I eat that?!" moment, now street food has become almost gourmet. It's now something I actively look forward to and seek out new places to try. Although, I am guilty of choosing the same dish from Shrimpy every time I venture to Camden Market's West Yard. (The grilled shrimp bun with chips is just fantastic, what can I say!)
Anyway, enough about my love affair with street food pop-ups…
A few weeks ago LDN Meetup hosted their second annual #BloggersFeast event. This time at Street Feast, Dalston Yard. Which, despite my love of all things foodie, I hadn't visited before. If you're not familiar with Street Feast, they currently operate four street food destinations across London. Generally, these are open exclusively on Fridays and Saturday evenings. All traders are pre-vetted and chosen by Street Feast before they can take residency at one of their pop-ups.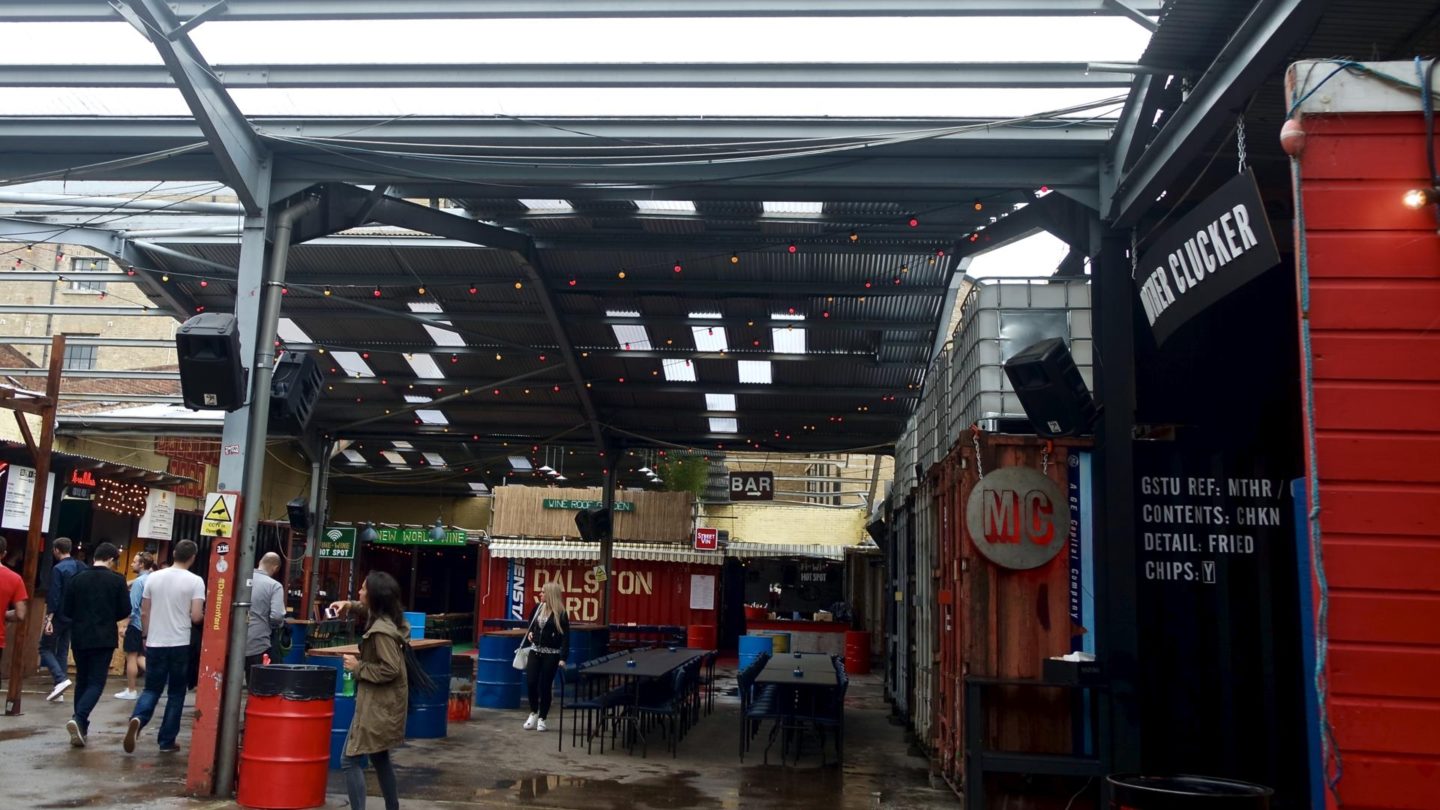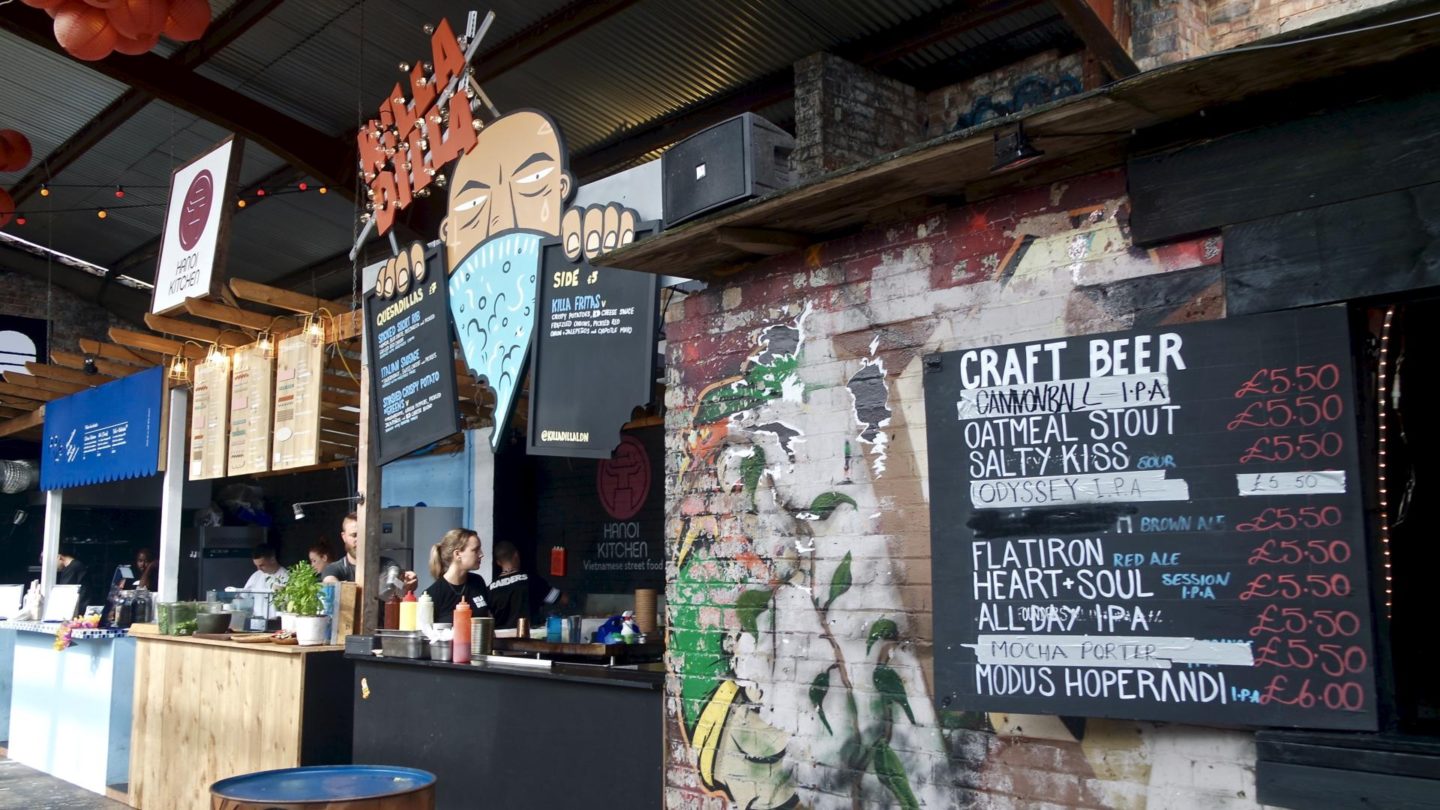 Street Feast, Dalston Yard
Firstly, please excuse the quality of my photos. Not only did we turn up early but it was a particularly rainy Saturday, so I don't feel they captured the vibrant atmosphere, as well as I, 'd like.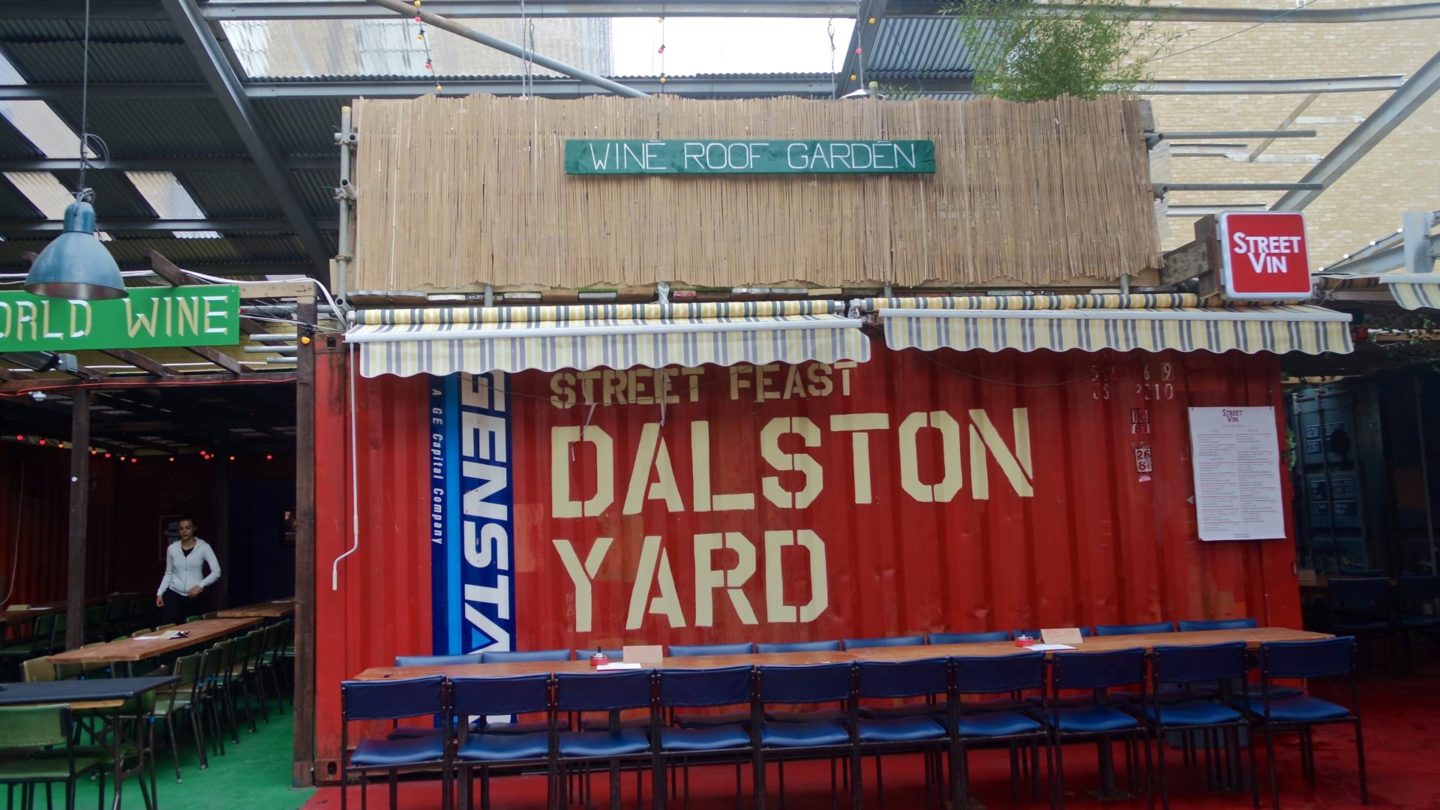 The venue is set up to look and feel like an old warehouse giving it a very cool, industrial vibe. Shipping containers, water tanks and graffiti are used to create the feel of it being a spontaneous development, rather than one that is open every weekend in the summer. Don't get me wrong though, this is all part of its charm.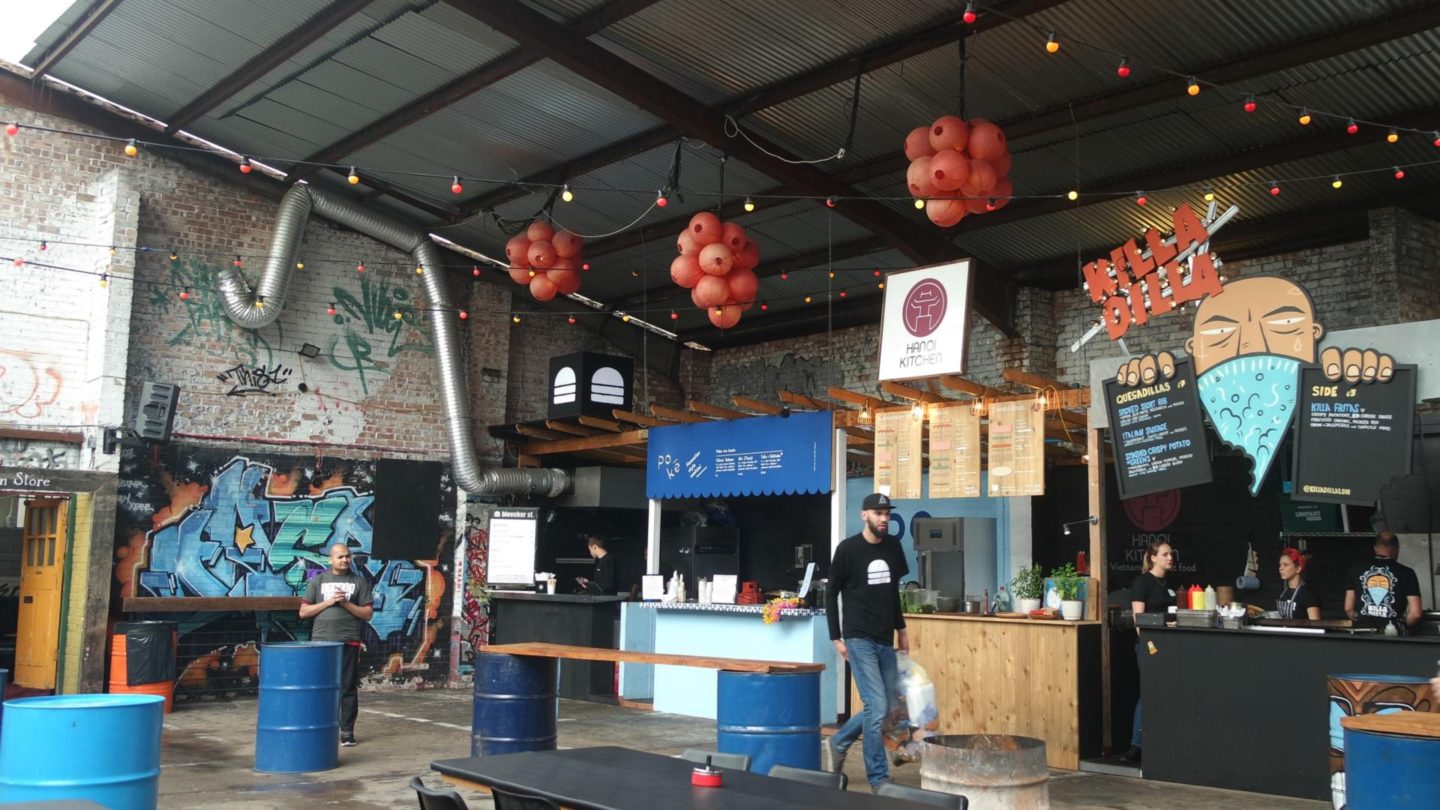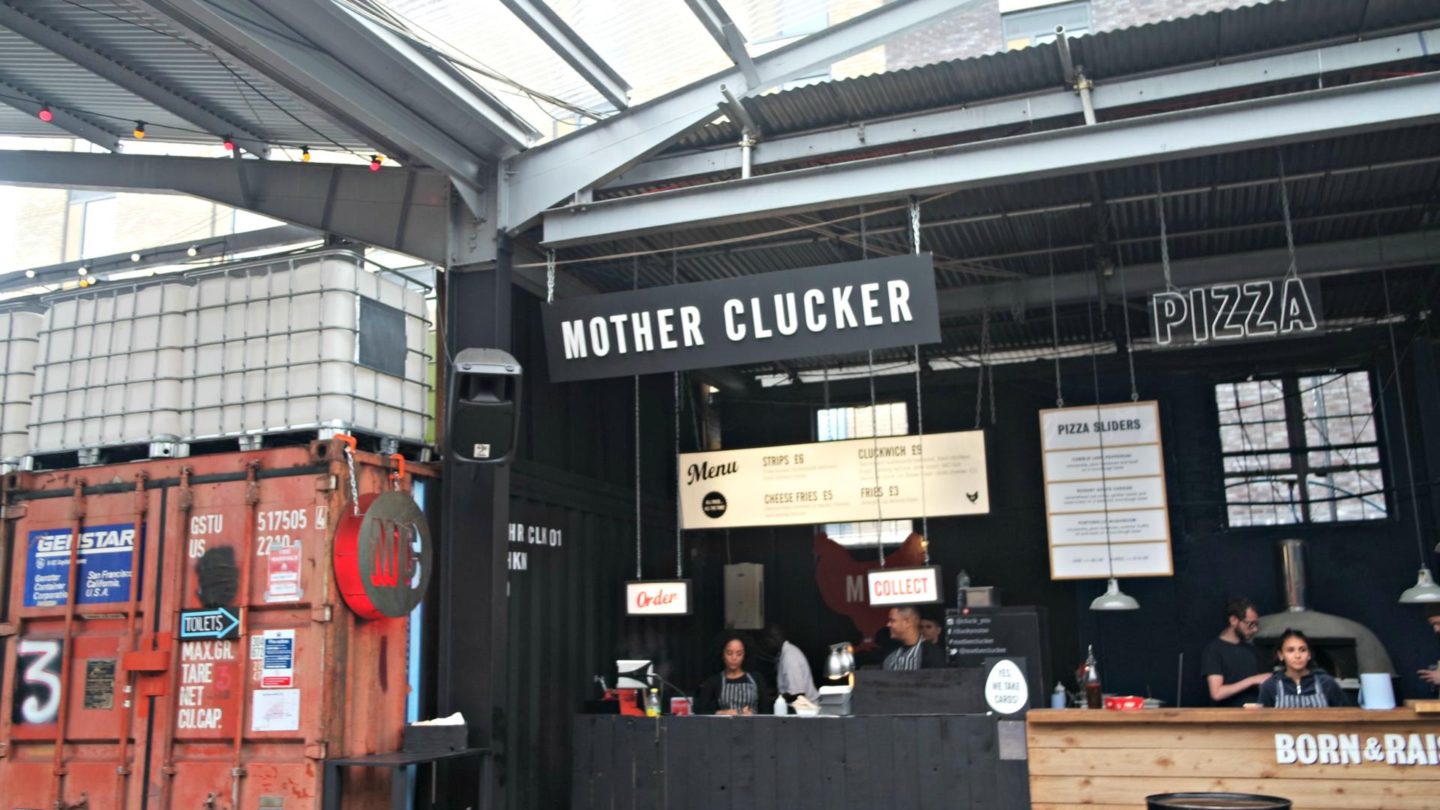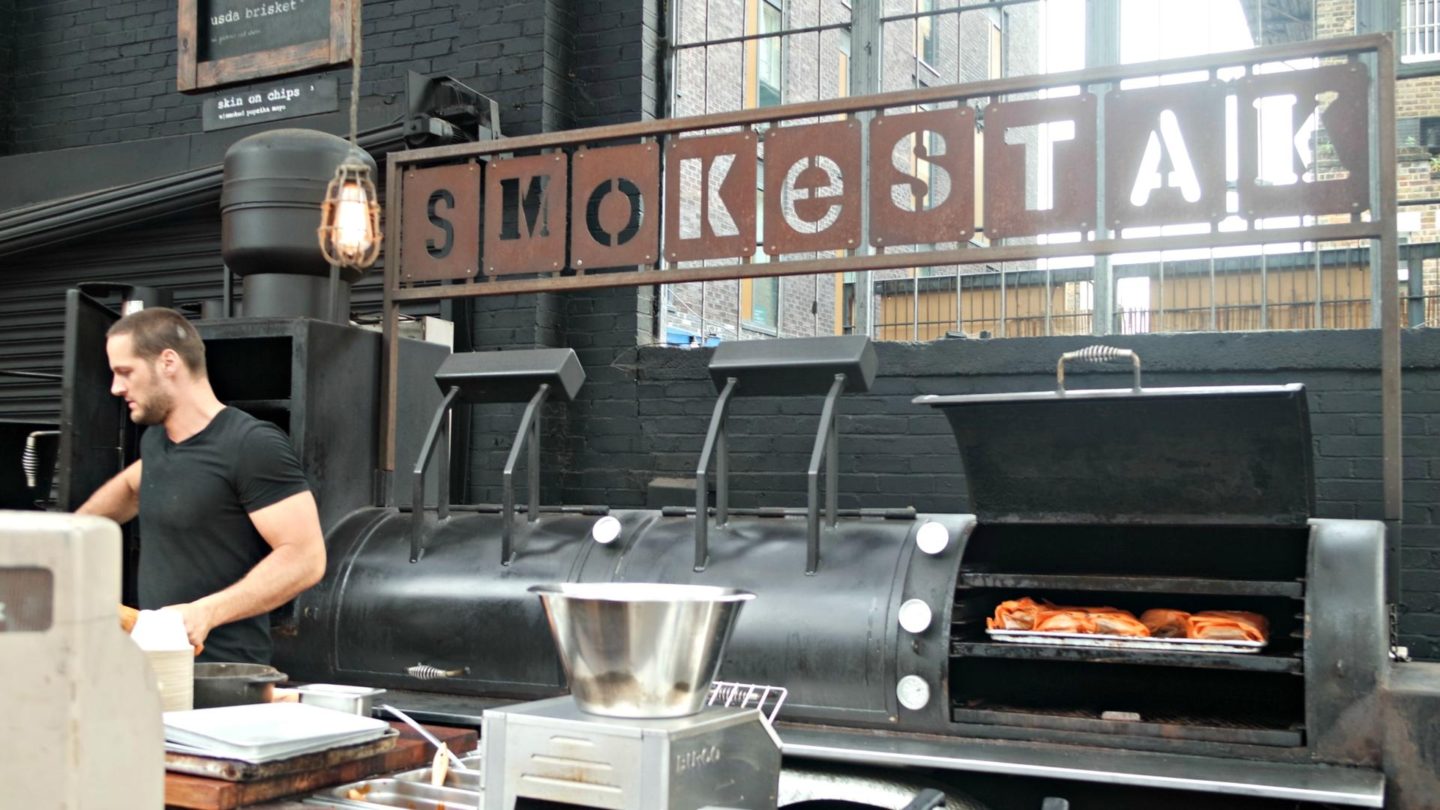 Food & Drink
Street Feast, Dalston Yard is home to 16 food traders and a selection of 12 bars. This also includes a range of veggie, vegan and gluten-free treats, there really something for everyone. Although between all of us we probably tried something from each and every vendor, I mostly stuck with what I knew. I selected a bacon cheeseburger from Bleecker St. Burgers followed by a triple chocolate brownie from Bad Brownie Co. Both were every bit as good as remembered, but I do wish I'd been a little more adventurous. Next time eh?!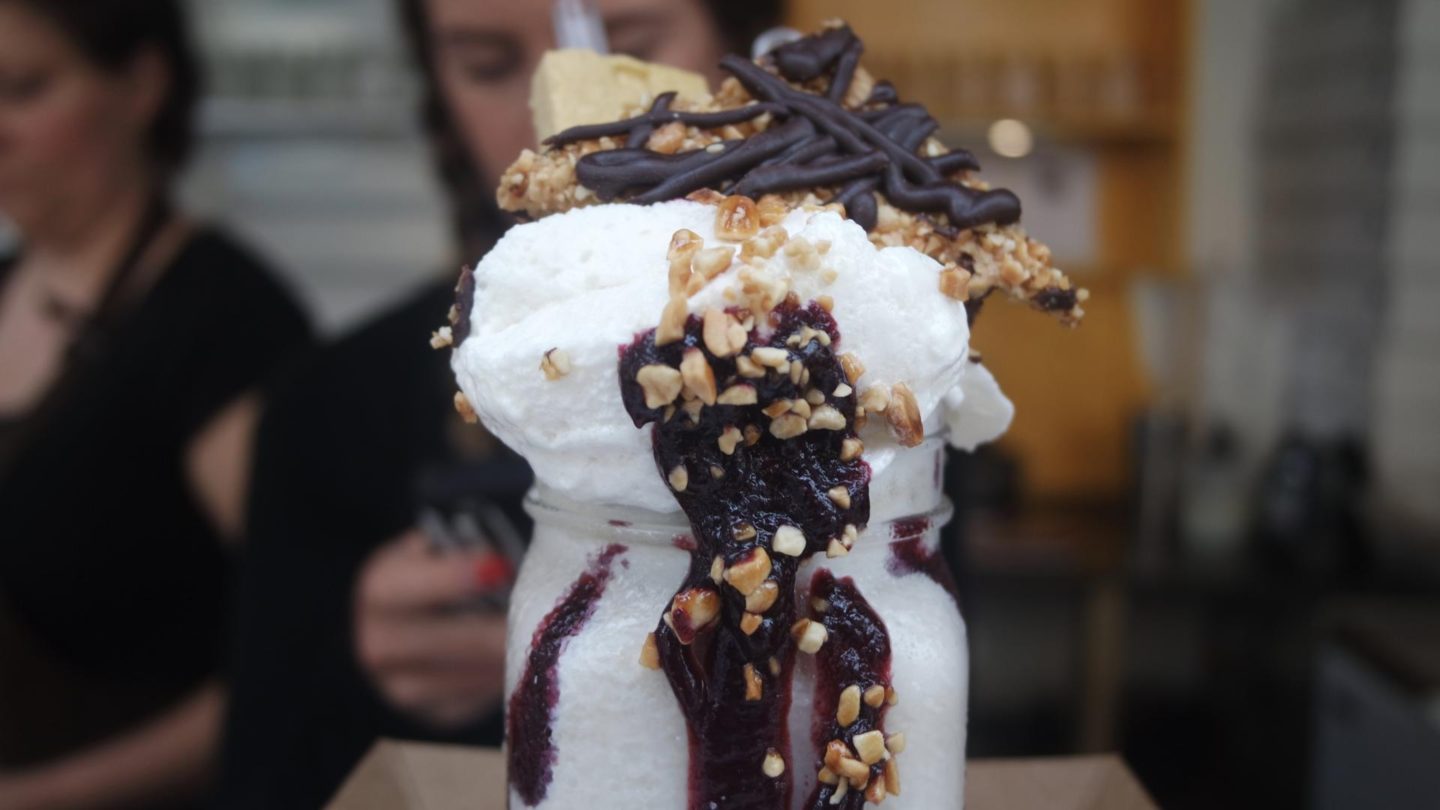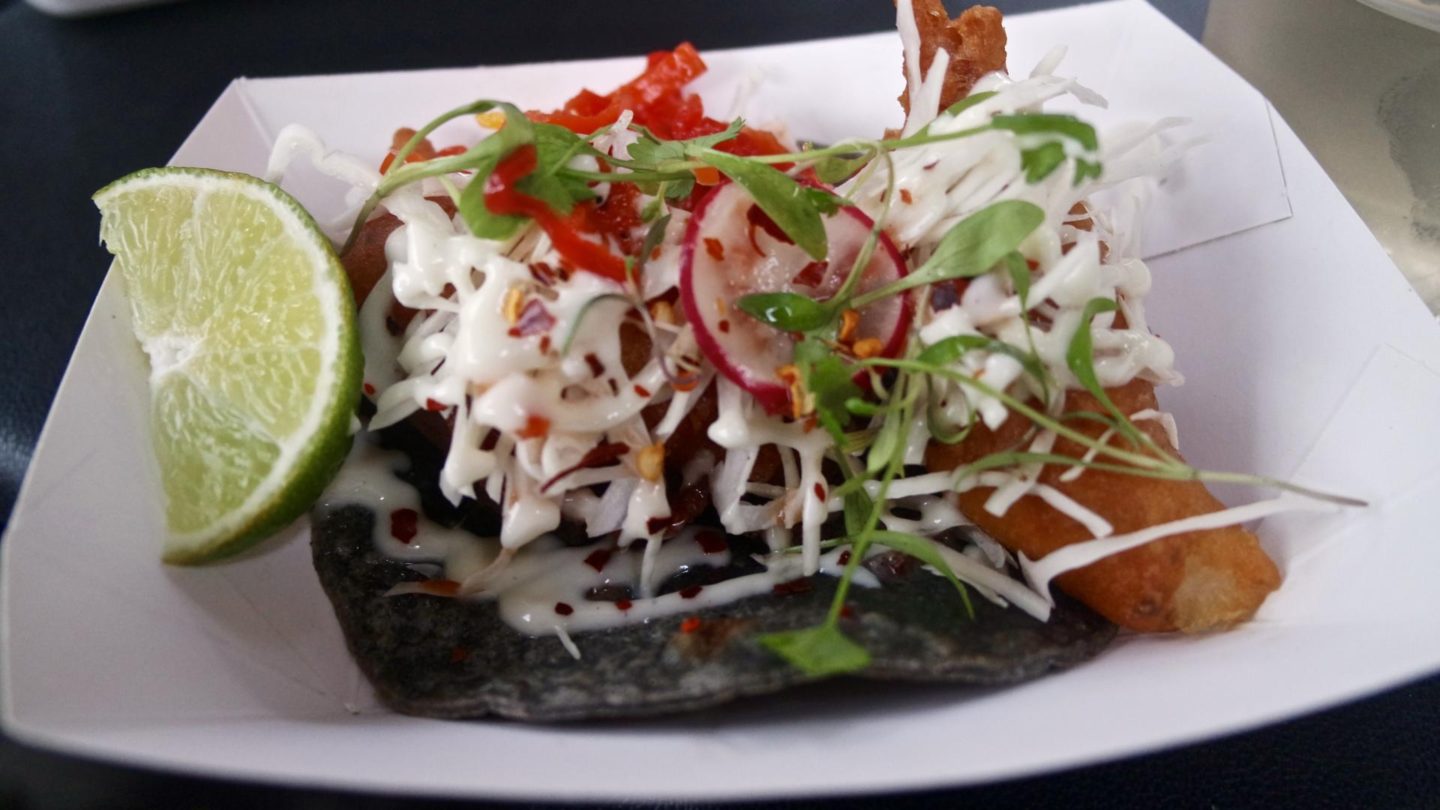 However, as the evening grew on I did make a point of grabbing a fish Taco from Breddos Tacos. Unlike the tacos you'd pick up from the likes of Old El Paso at the supermarket, these are made in the traditional Mexican way. Instead of being crunchy, they're soft – almost like a mini tortilla but slightly thicker. Breddos offer a range of different fillings and I'd love to try more another time, although I would probably go a little less heavy on the chilli. I couldn't handle the heat as well as the generous helping of their homemade chilli dressing I put on it would suggest..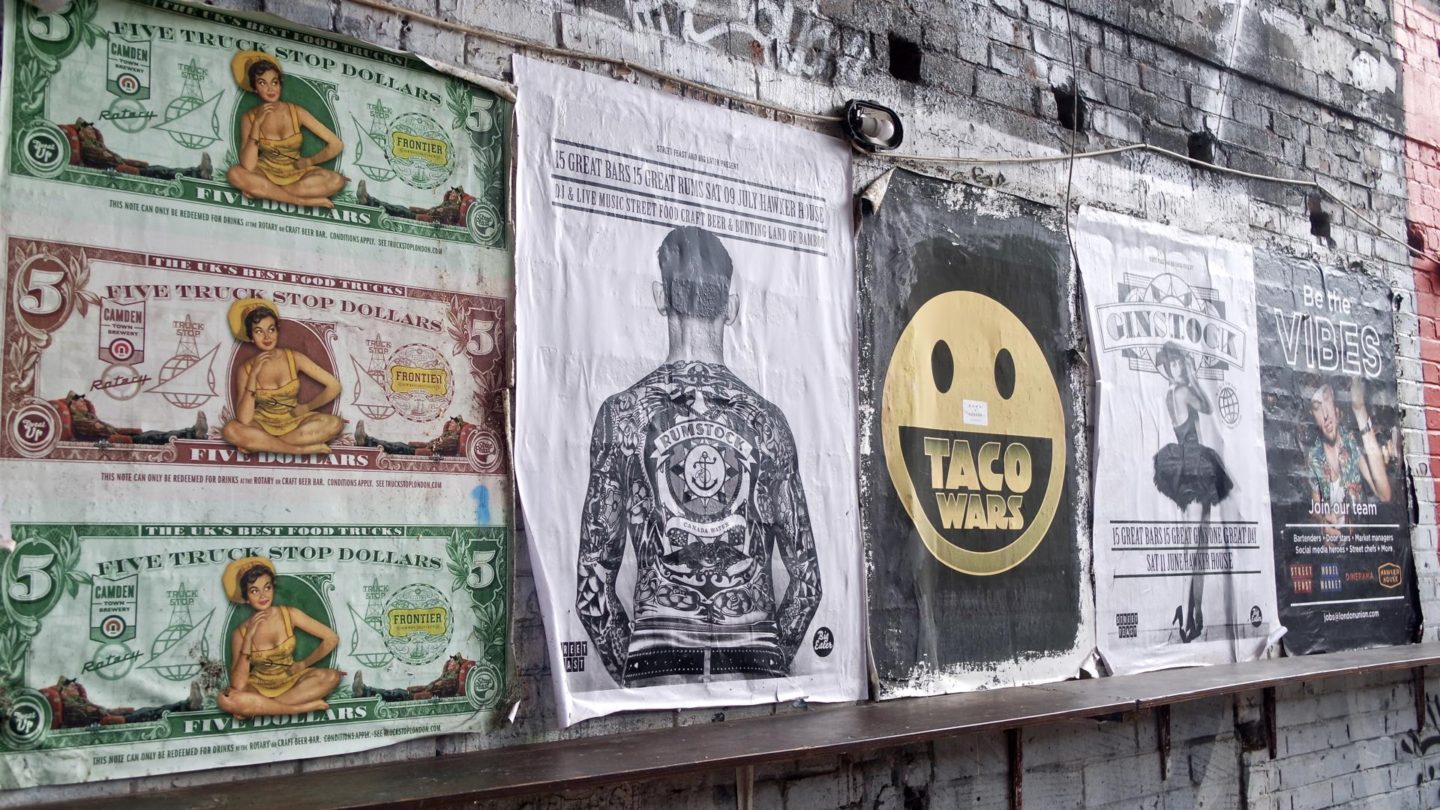 Where to find Street Feast;
Street Feast Dalston Yard is located on Hartwell Street, around a 5-minute walk from Dalston Junction. You'll spot it right away, just keep an eye out for the giant red and yellow Street Feast logo.
It's open every Friday from 5 pm to late and from noon to late on Saturday. Entry is free before 7 pm, or £3 per person after.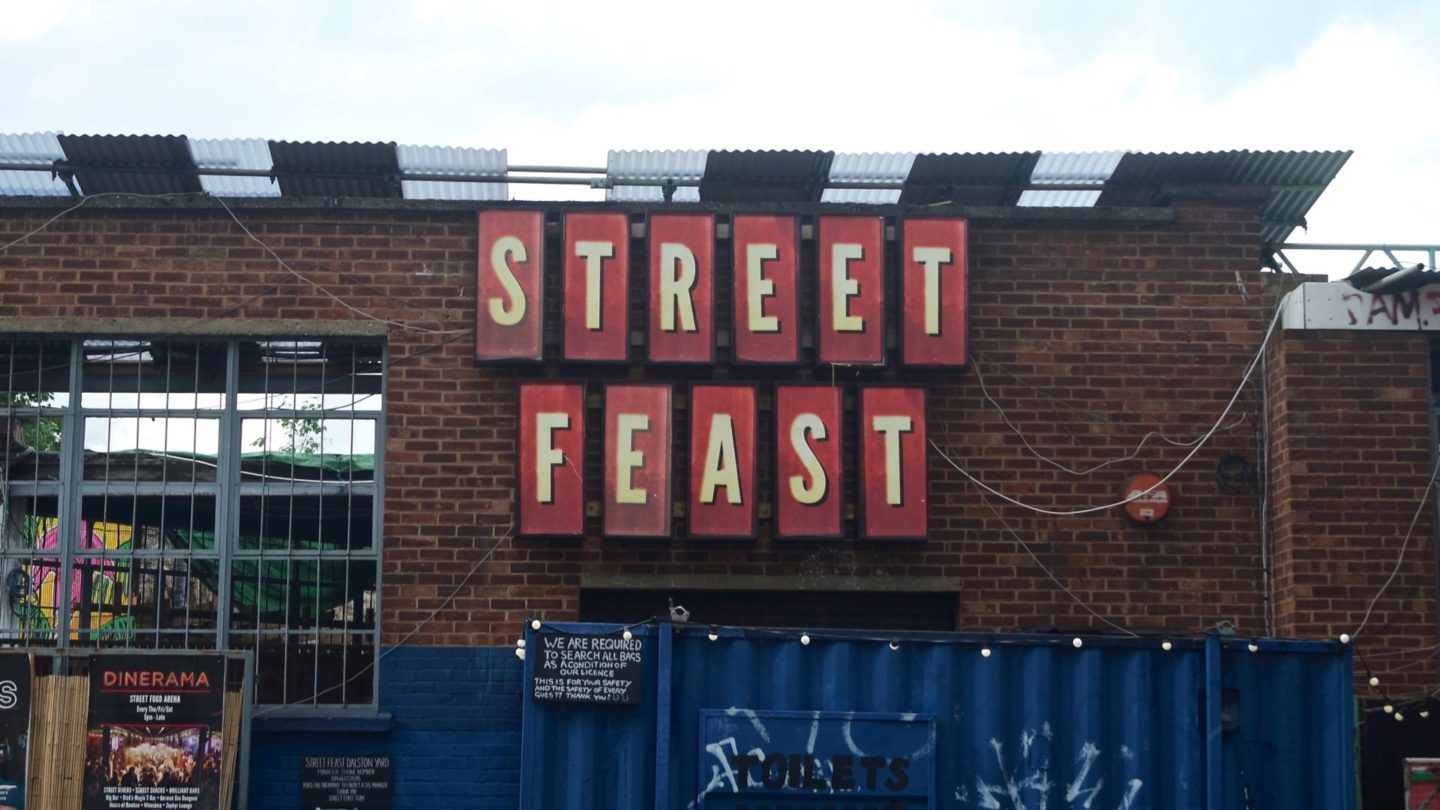 Have you been to any of the Street Feast locations before? What did you think?
Find me on;
Bloglovin' | Twitter | Instagram