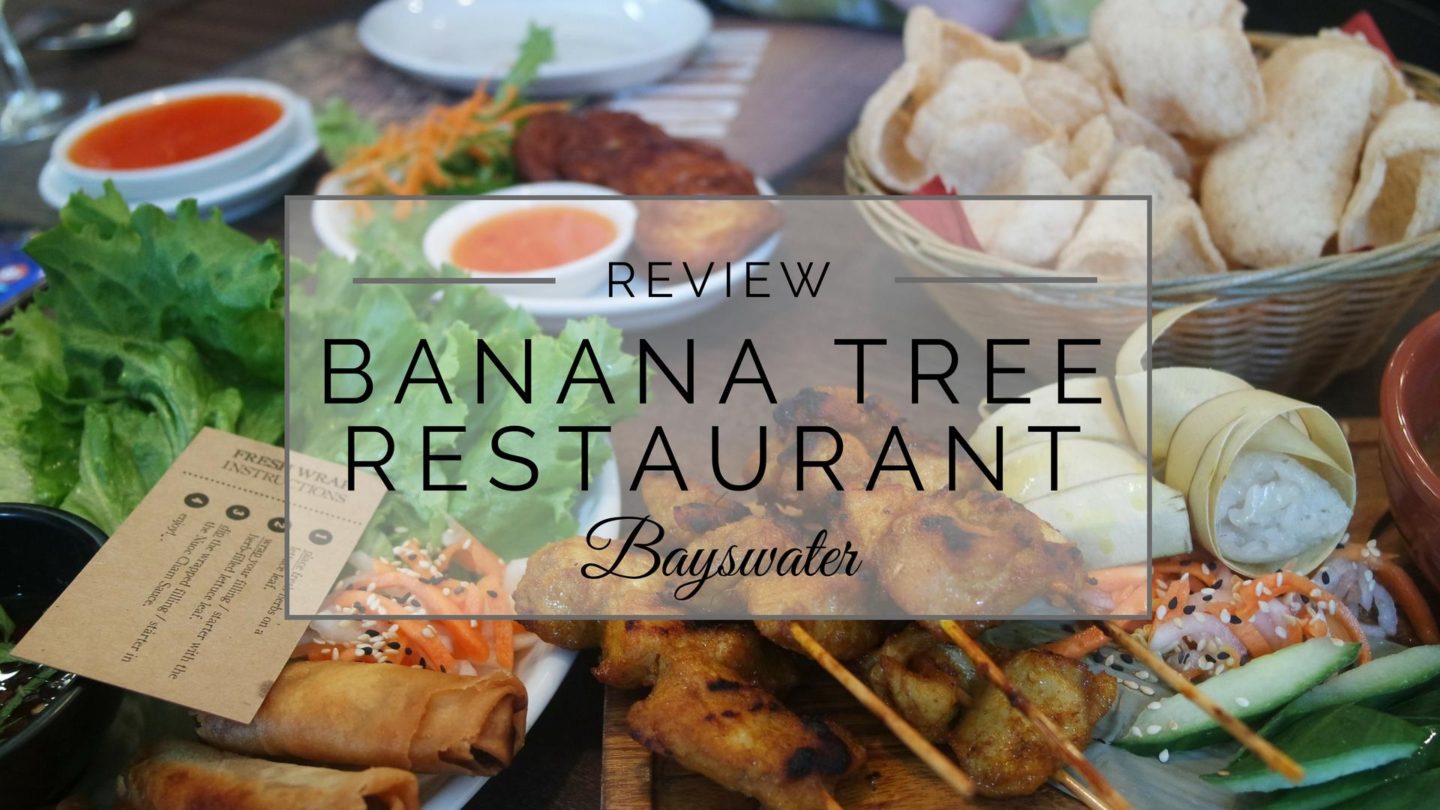 Back when I spent summers working in London as a student, one of my favourite places to go for dinner was the Banana Tree. Wandering down the streets of West Hampstead after work, I'd stop for a glass of wine and then head there for a big bowl of Pho topped with prawns. Each and every time it was as enjoyable and filling as the last. However, despite such fond memories, since moving to back to London on a permanent basis just over two years ago I hadn't yet made a return trip. Well, that was until a few Sundays back when I was wondering around Bayswater and had a light-bulb moment; I saw branch of Banana Tree and decided a return trip to the Indochinese restaurant was in order.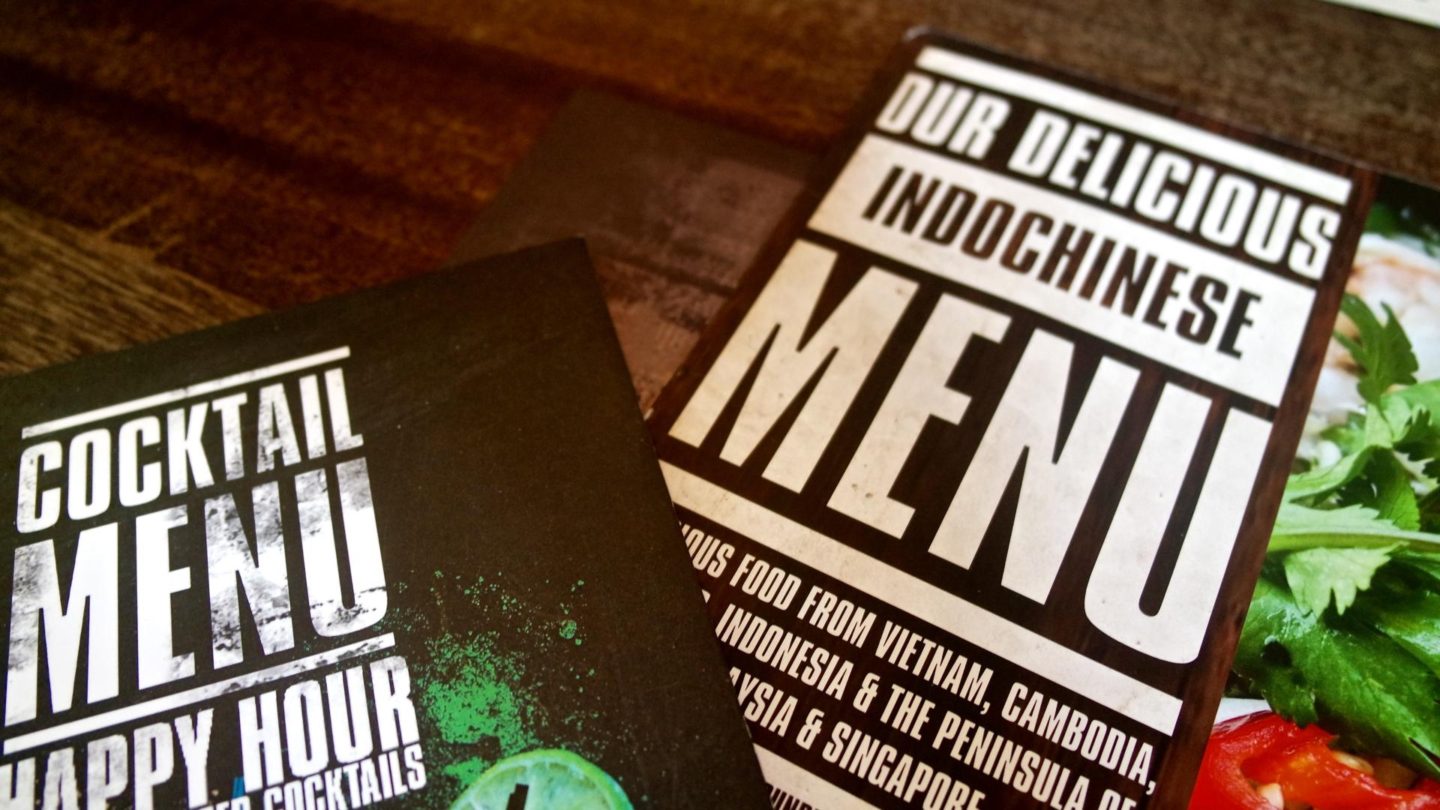 Banana Tree Restaurant, Bayswater.
Minus a few new additions and tweaks, the menu was largely how I remembered it. Full to the brim with a great mix of familiar favourites and more exotic dishes. I was dining with my parents and after a particularly long day we were all rather hungry. We ordered a bottle of house white to split and tried to decide on what we fancied to eat.
The Starters;
Being as hungry as we were, we decided to split a selection of three starters and a basket of prawn crackers between us. We opted for the Mekong Pulled Duck Spring Rolls, Tod Man Pla Thai Fish Cakes and Kajang Satay Sticks. If you're not familiar with Thai style fish cakes, you may find the texture a little strange to start with. Where as fish cakes you'll find at the supermarket are a combination of potato, fish and herbs – Thai style ones made by mincing fish and combining with spices. This means, they're a lot smaller than the traditional British version. Banana Tree serve theirs with a sweet chilli dipping sauce and their size makes them perfect for sharing.
While the duck spring rolls with Nuoc Cham dip were tasty, the flavour wasn't as strong as expected. Although, this may have been because it wasn't dressed in a rich sauce which duck normally comes with.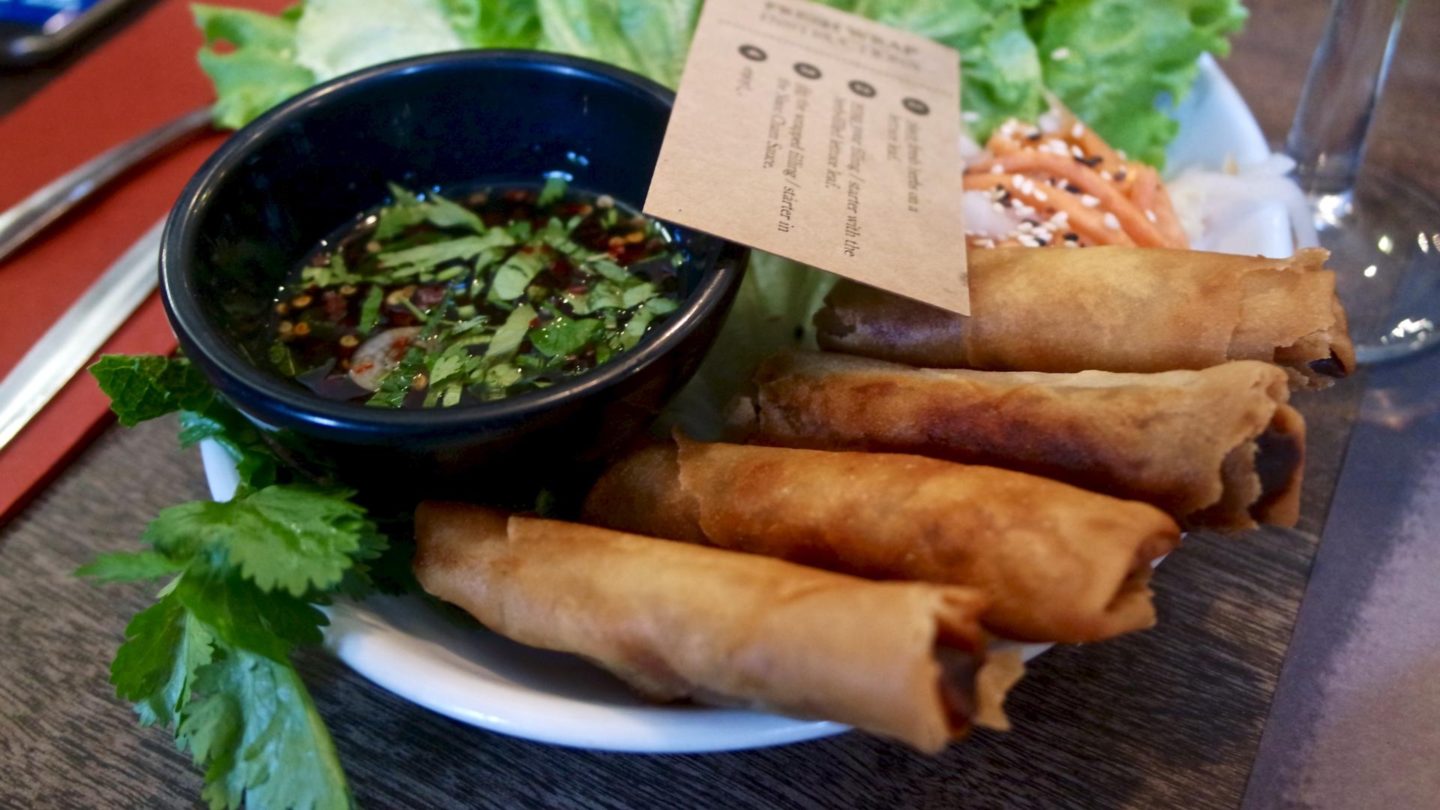 Although the spring rolls and fish cakes were yummy in their own right, the real star of the show for me was the Kajang Satay Sticks. Considering I'll normally take the vegetarian option over chicken, this was a surprise. Served with palm leaf rice, mixed pickle and the most yummy peanut sauce I've ever had. Seriously, after we ran out of satay sticks I was loading it onto lettuce leaves, it was just too good to leave!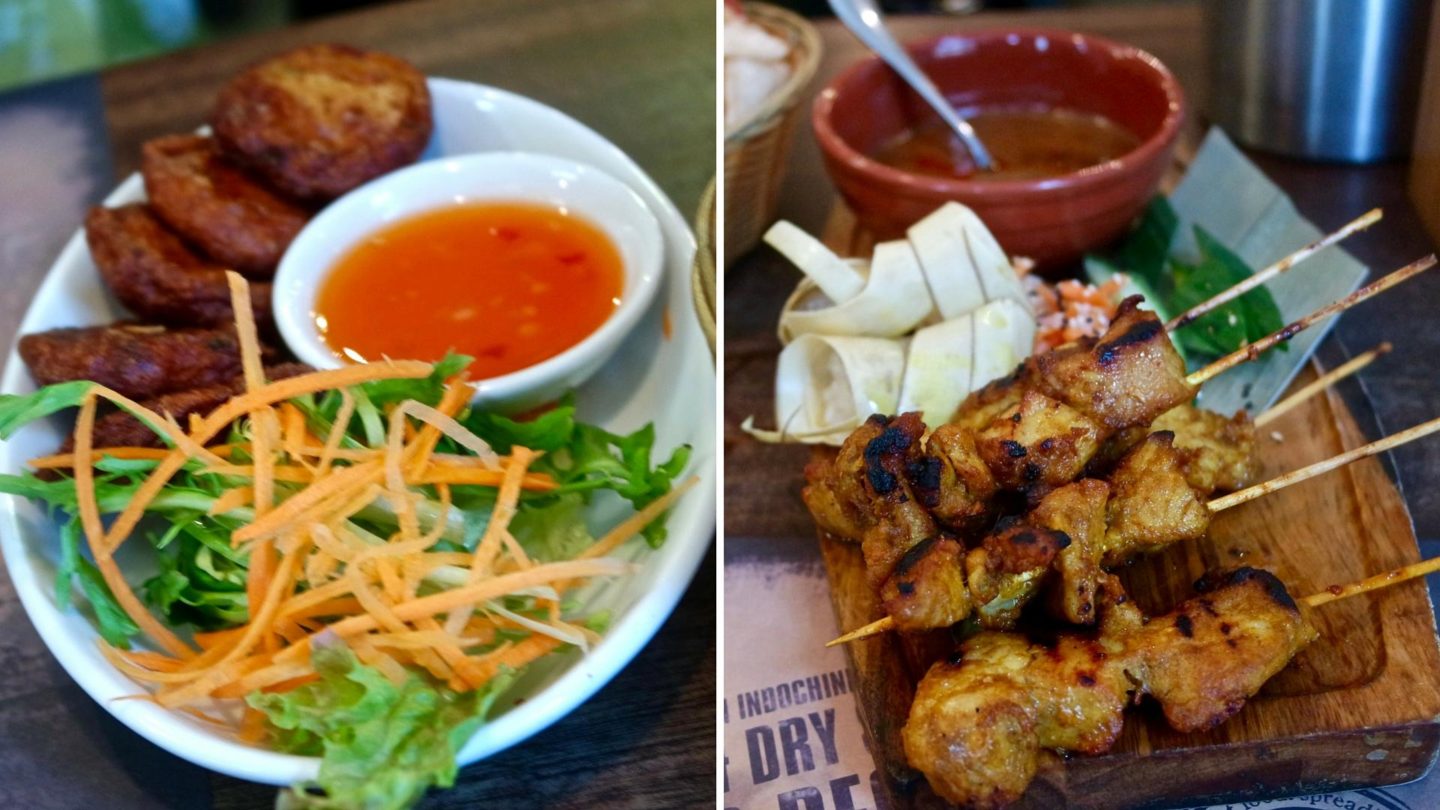 The Main Courses;
While I intended to try something different, I just couldn't resist ordering my old favourite, the Aromatic Pho. Although I did swap out my normal prawns for fishcakes. The Vietnamese dish is made with beef stock, roasted onion, rice noodles and flavoured with fresh herbs, star anise and cinnamon. Not the most photo ready dish ever, but it certainly packed a punch. Although the broth was delicious, I wish I'd picked something other than fishcakes. Not that it was anything to do with taste but purely as I'd had them to start, a bit of a fishcake overload!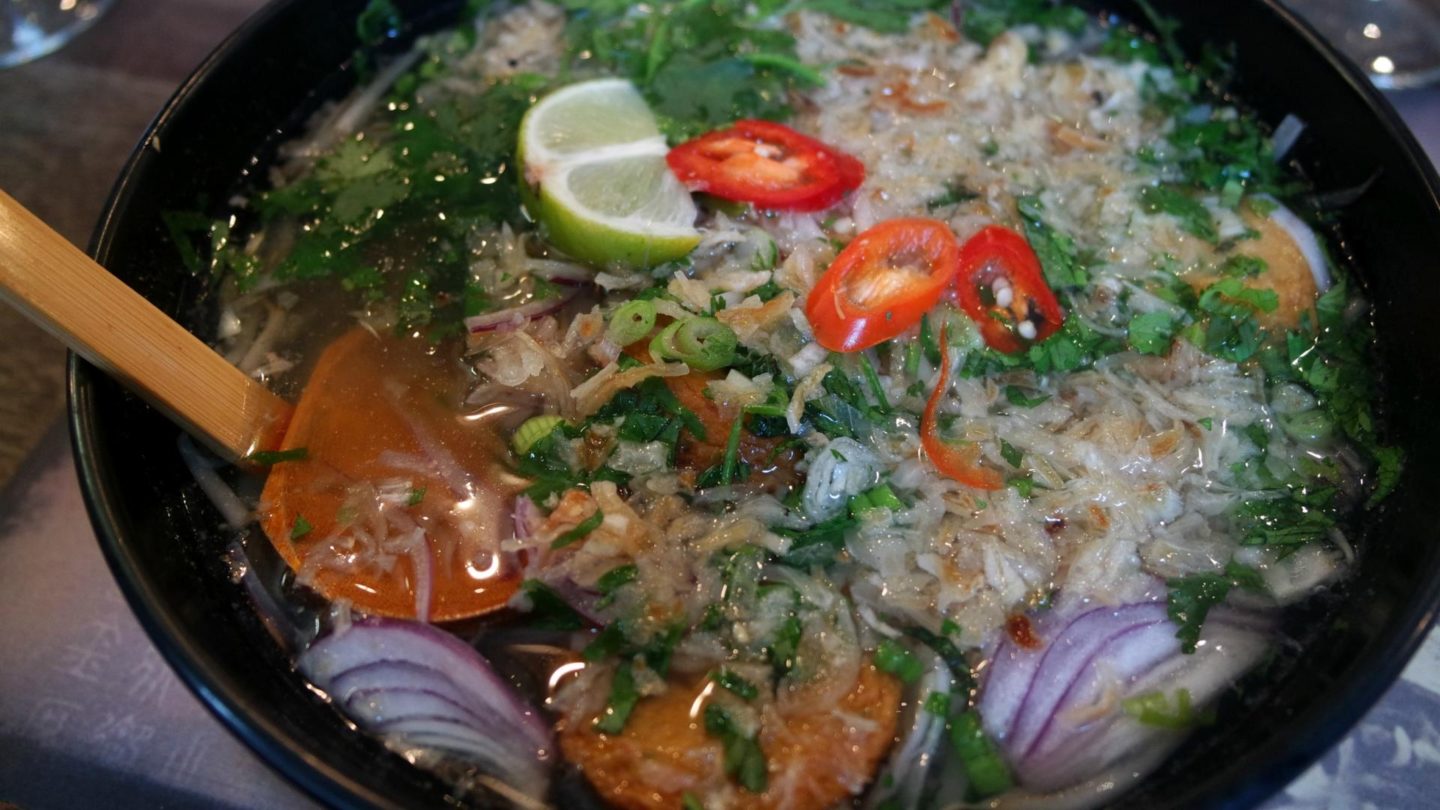 The bowl was also even bigger than I remember, or maybe my appetite has just shrunk, so I ended up leaving a large amount of the noodles. Having so many starters was probably didn't help..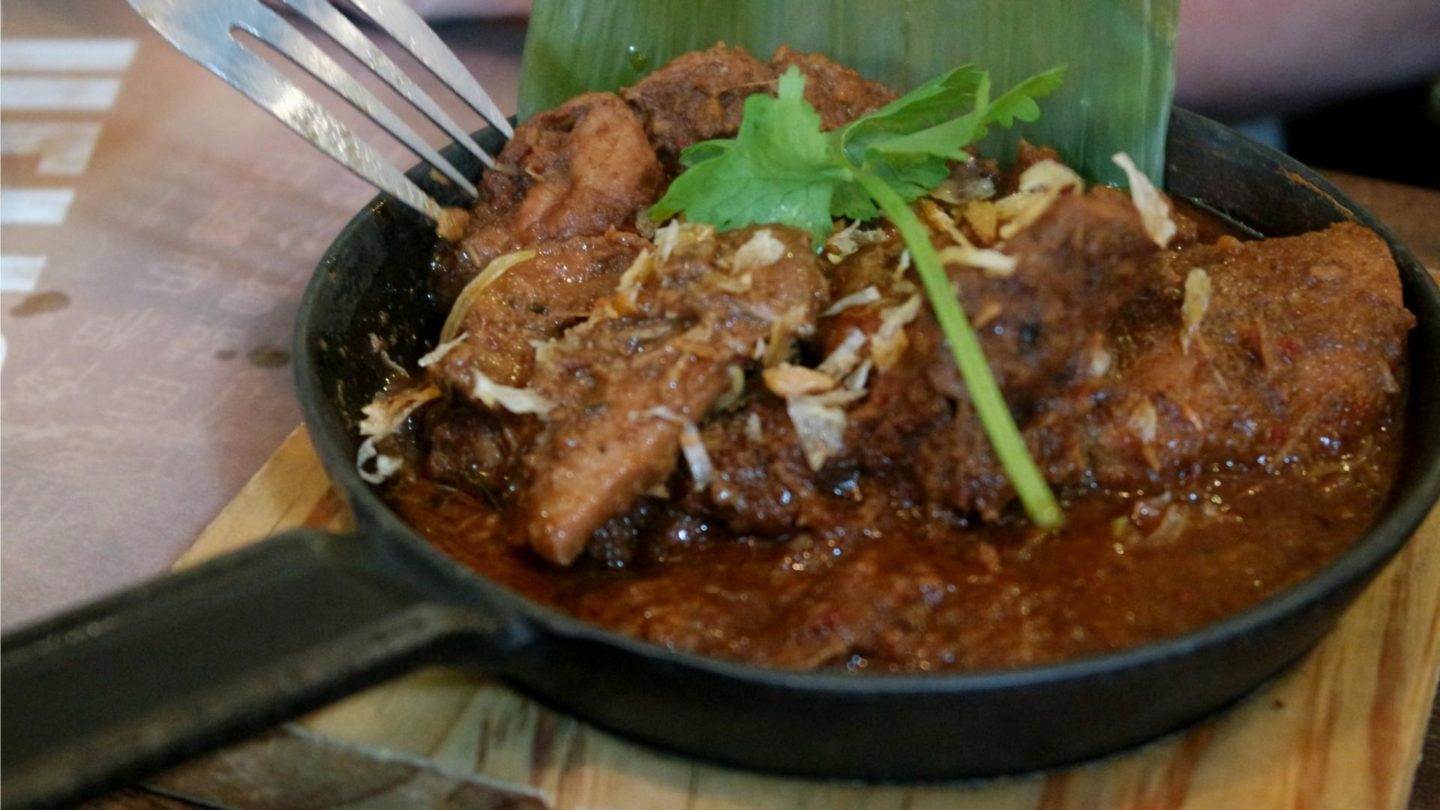 Mum went for the Legendary Rendang curry and chose chicken over the beef option along with a portion of jasmine rice. Banana Tree call this speciality from Minangkabau Hill tribe of Indonesia the "King Of Curries". Cooked for around four hours, the meat was extremely tender and fell off the bone. After trying a bite of hers, I think this is one I need to order for myself on a return trip. The sauce was rich, nutty and worked fantastically against the meat.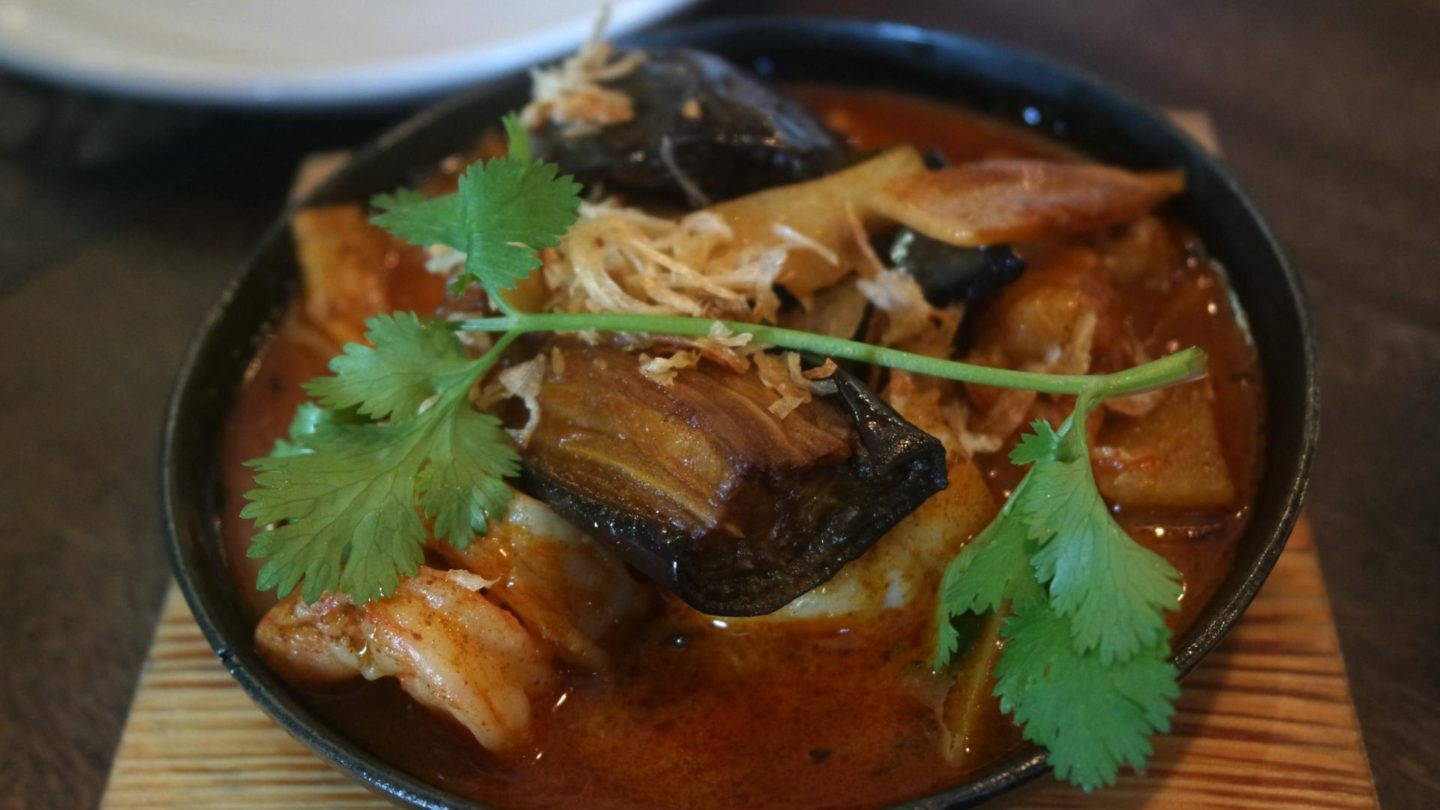 The Seafood Kari Santan Melayu was dads pick again with a portion of jasmine rice. A combination of tilapia fish fillets and prawns cooked in a Malaysian red curry sauce along with aubergine and tofu. The prawns were perfectly cooked and although I didn't try any of the tilapia, I was told that it was just as good. In my mind you can't go wrong with a good red curry and this had all the makings of one. Dad informed me that he'd definitely order it on a return trip, and since he's fairly fussy with sea food, that's a real seal of approval.
The price;
All in all a fantastic dinner coming to under £80 for all three of us. This included wine and tip too! With mains averaging around the £11 mark and portion sizes are fairly generous, it hardly breaks the bank.
You can check out where your nearest Banana Tree Restaurant is here. One things for sure though, I certainly won't be leaving it another 2 years before making a return trip..
Have you been to a Banana Tree Before? What did you think?
Find me on;
Bloglovin' | Twitter | Instagram