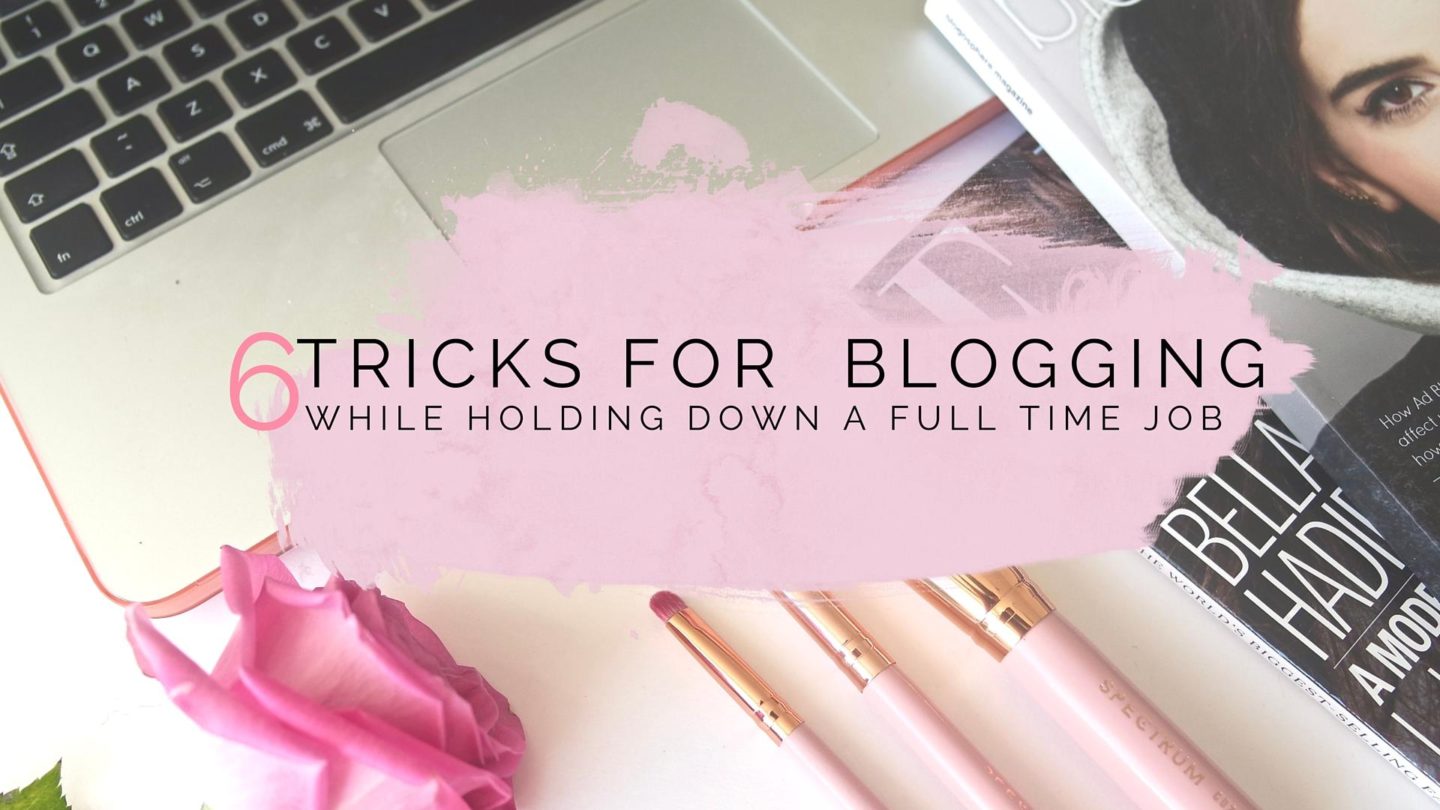 As I may have mentioned before, I work full time as a business account manager. Aside from my 40 hour working weeks, I also have a 50 minute commute each way to get to work. To say it keeps me busy would be an understatement. This means that whenever my friends hear about my blog, one of the first questions they ask is "but how do you find the time?!". So I thought I'd share my tips for managing to post regularly while holding down a full time job;
6 Tricks For Managing To Blog With A Full Time Job
Photograph in bulk. Working 9 hour days often means that when I get home the light isn't exactly ideal for photography. So, when I do have a day off spare I go through everything that I may want to blog about and get snap happy. This means that when I'm on my way home or relaxing in the evening I can write posts knowing that I've already photographed them. Plus, this time gap means I get plenty of time to try them out properly too!
Lists are your friend. Opening up your laptop and thinking "right, I'm going to blog" without a clear idea of what about is most likely going to end in you watching Netflix and leaving your site untouched. If you're working on any collaborations or have been gifted products, tick lists are a complete necessity. Although it may seem overwhelming at first, noting down all the things you want to write and then finally ticking them off is a super satisfying feeling.
Create your own stock photos. This is one that I really ought to do more, but still worth mentioning. Taking generic background photos mean that creating posts like my Friday Favourites don't require nabbing images from elsewhere online. Also, it means that you're never short of a back up Instagram post..
Make your blogging space as relaxed as possible. Blogging is all about flexible working, so you don't have to put set time aside, just go at your own pace. However, you're more likely to want to write if your blogging space is a happy space. Feel most creative sat out in the garden with your laptop? Or snuggled up under a blanket on the sofa? Or even sat at a desk? Find the setting that makes you feel relaxed and enjoy.
Use your phone to your advantage. Gone are the days that you could only store 20 texts and Snake was the height of mobile gaming. Now mobile phones have better camera quality than some compacts and allow you to do most of what you can do on a PC. Take full advantage of driving traffic with scheduled tweets, reading other blogs for inspiration and editing posts on the go. I list a full set of my favourite blogging apps here if you're interested. Plus, I always make notes on my phone if a post idea pops into my head when I'm out and about so I can remember it to get home.
Don't beat yourself up about it. In an ideal world, I'd like to say I get all content out within a week to two and I post at least three times a week. Although sometimes life just gets in the way. Don't let it bother you that you stayed late at a meeting or for a drink after work with your colleagues and missed a post. Or even just that you've had a long day and you just don't feel like writing. Blogging is meant to be fun, not a chore.Your readers won't mind and plus, it's better to put quality over quantity..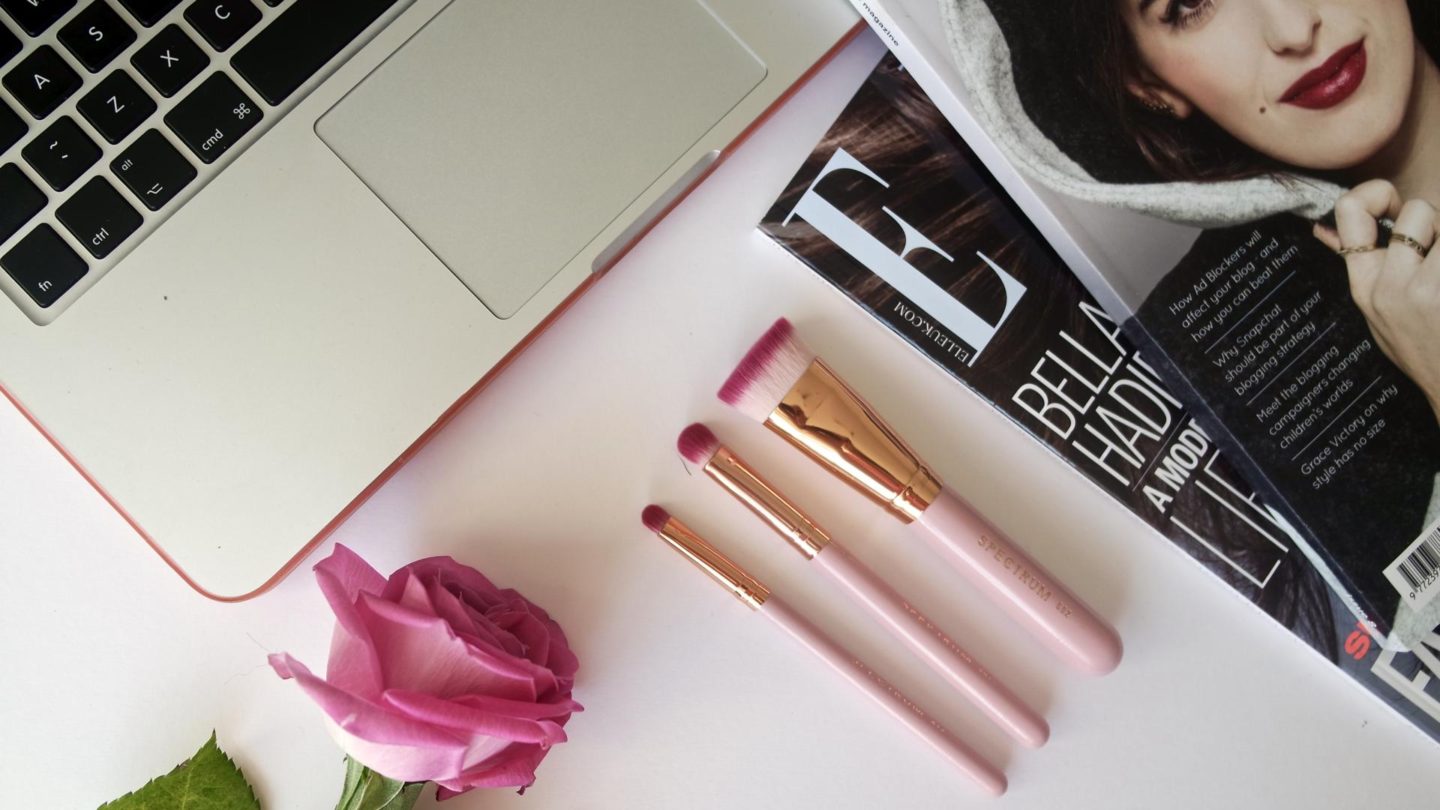 Do you blog alongside a full time job? What are your top tips for managing your time?
Find me on;
Bloglovin' | Twitter | Instagram
*Post created in collaboration with PowWowNow and their Flexible Working for Employees. However, as always, all opinions are my own. For more information, see my disclaimer.