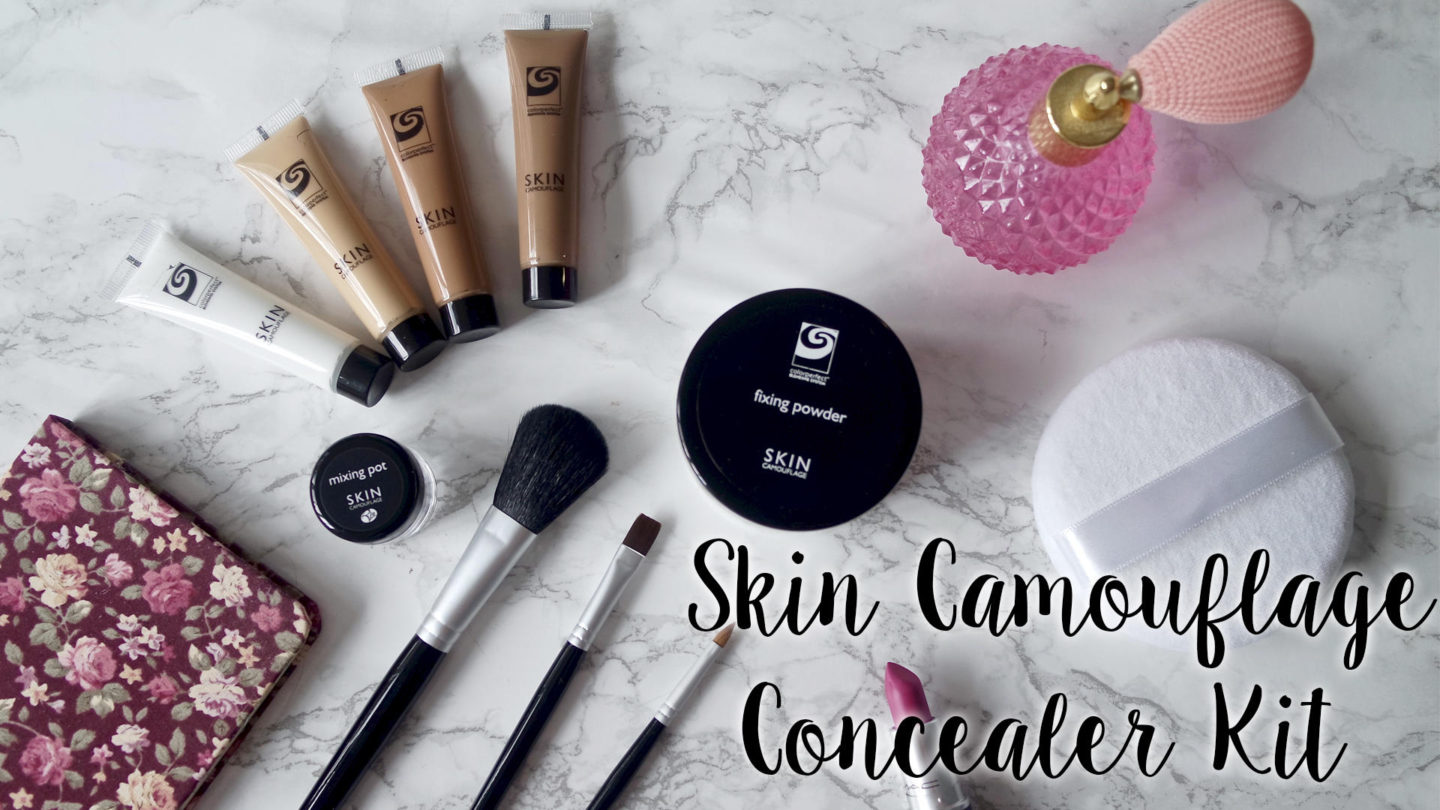 I think it would be safe to say we all have something that we're self conscious about. For me, it's a 4 inch scar on my right wrist. After proudly telling my friend that, despite being pretty darn clumsy, I'd never broken a bone, two nights later that same friend was in A&E with me as I'd managed to fall and break my wrist. Being the kind of person that didn't doesn't do things by halves, I guess it makes sense that I would smash it to the point of needing a metal plate to help it heal back. Although over that time it's became less prominent, I still get moments where it gets me down.
This is why whenever I'm going to be in a situation that means I'm meeting new people I try to cover it. So when I saw that Ideal World where launching a brand new Skin Camouflage Concealer Kit by Salon Essentials which promises to cover the likes of tattoos and birthmarks with ease I was excited to see if it could do the same got my scar.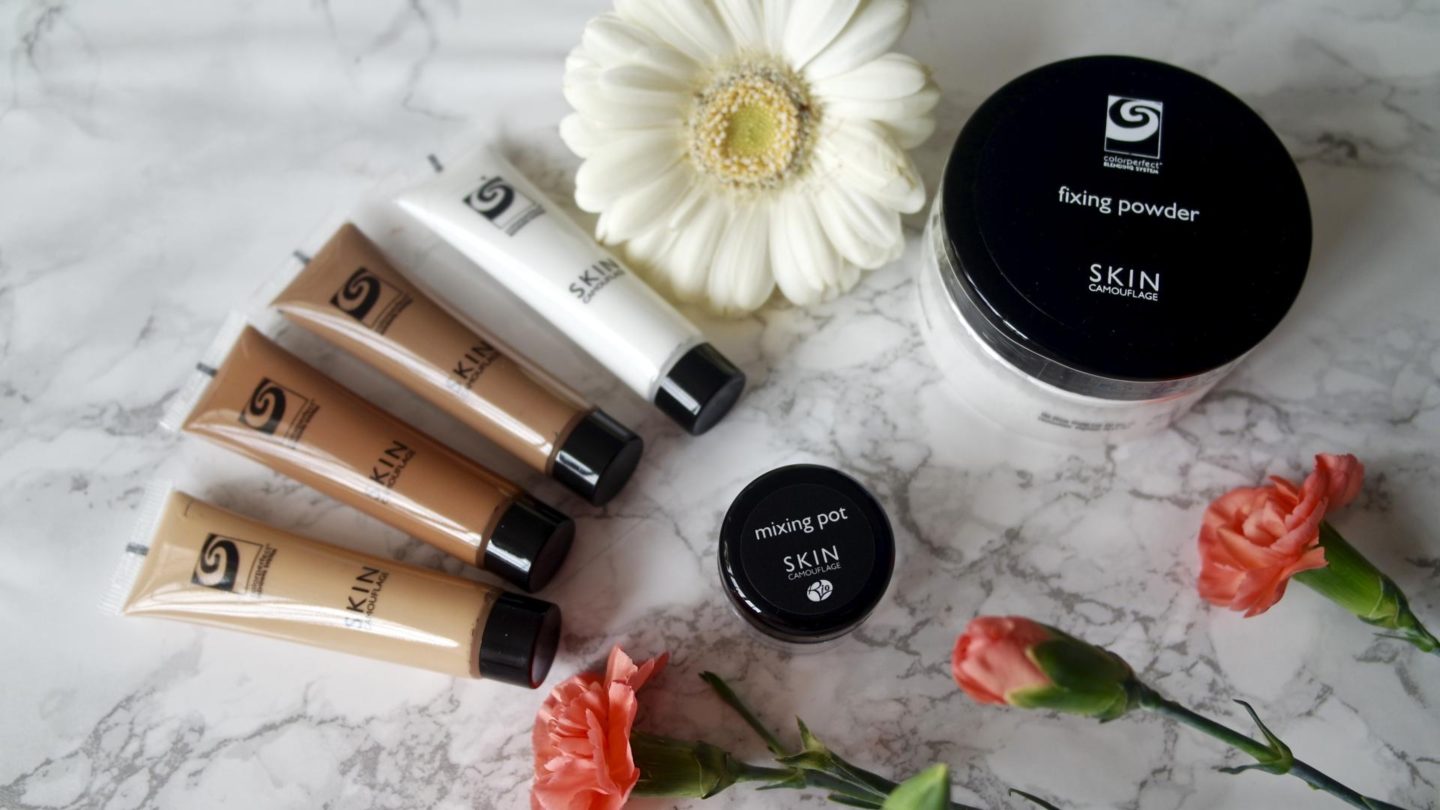 What's included in the Skin Camouflage Concealer Kit?
The Skin Camouflage Kit comes with three brushes (for blemishes, powder and concealer), face puff, blotting sponge, fixing powder, mixing pot and of course the four concealers. So along with the DVD and full instruction booklet you have everything you need to apply the product. Although I am a brush hoarder; I feel the addition of the three you may need are a nice touch. It truly is a complete kit, so no extra purchases are necessary to use.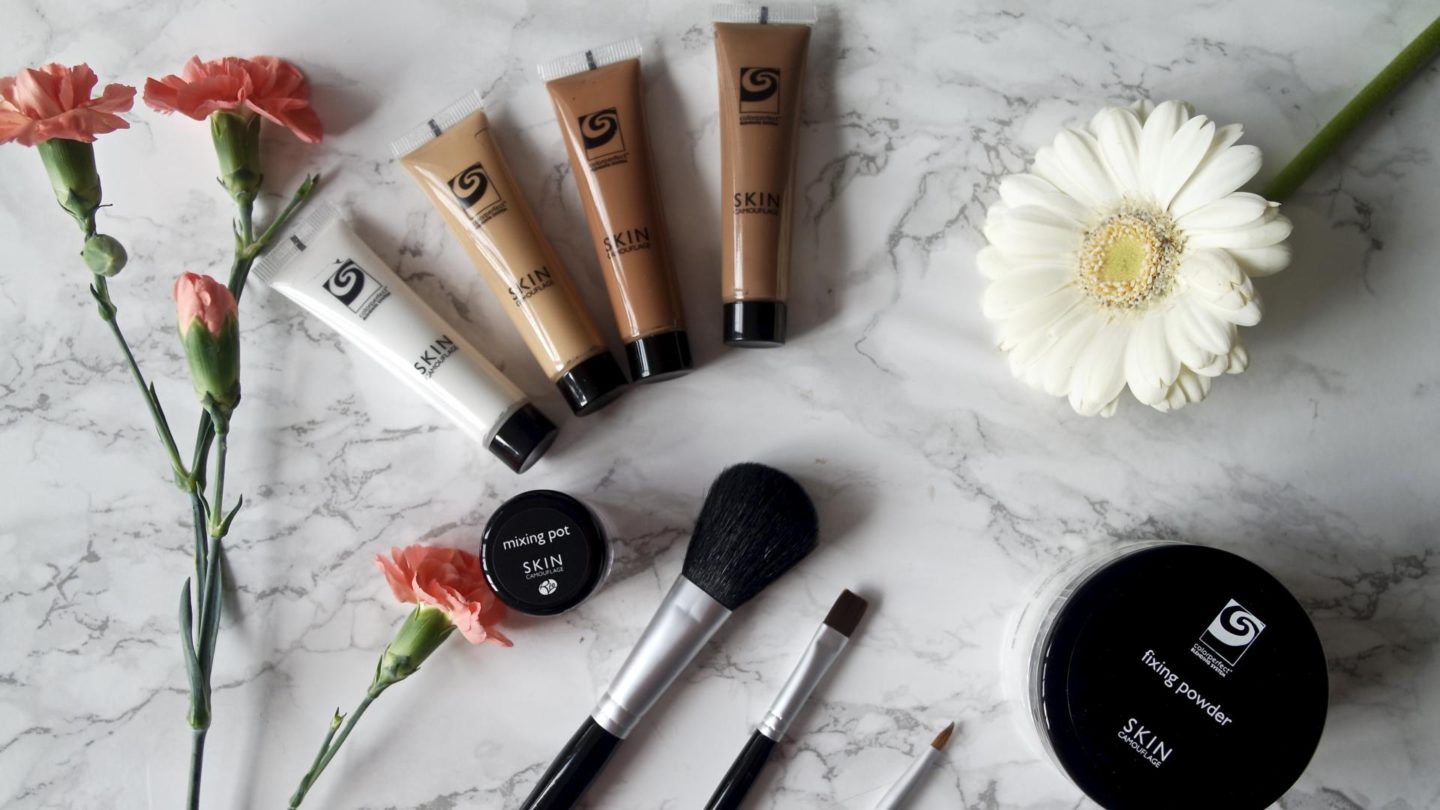 How does it work?
Firstly, apply a small amount of the colour you think is closest to your skin tone to a test patch near the area you want to cover. If it's not quite right, use the other shades and the mixing pot to create a colour best suited to your skin. After finding your ideal shade, apply to the skin whichever way you feel comfortable with. For smaller areas, you may prefer to use the concealer or blemish brush. However, as my scar is on my dominant wrist I used my fingers. Once you have your desired coverage use the powder puff to apply the fixing powder. Then once it's set, simply brush off the excess with the powder brush.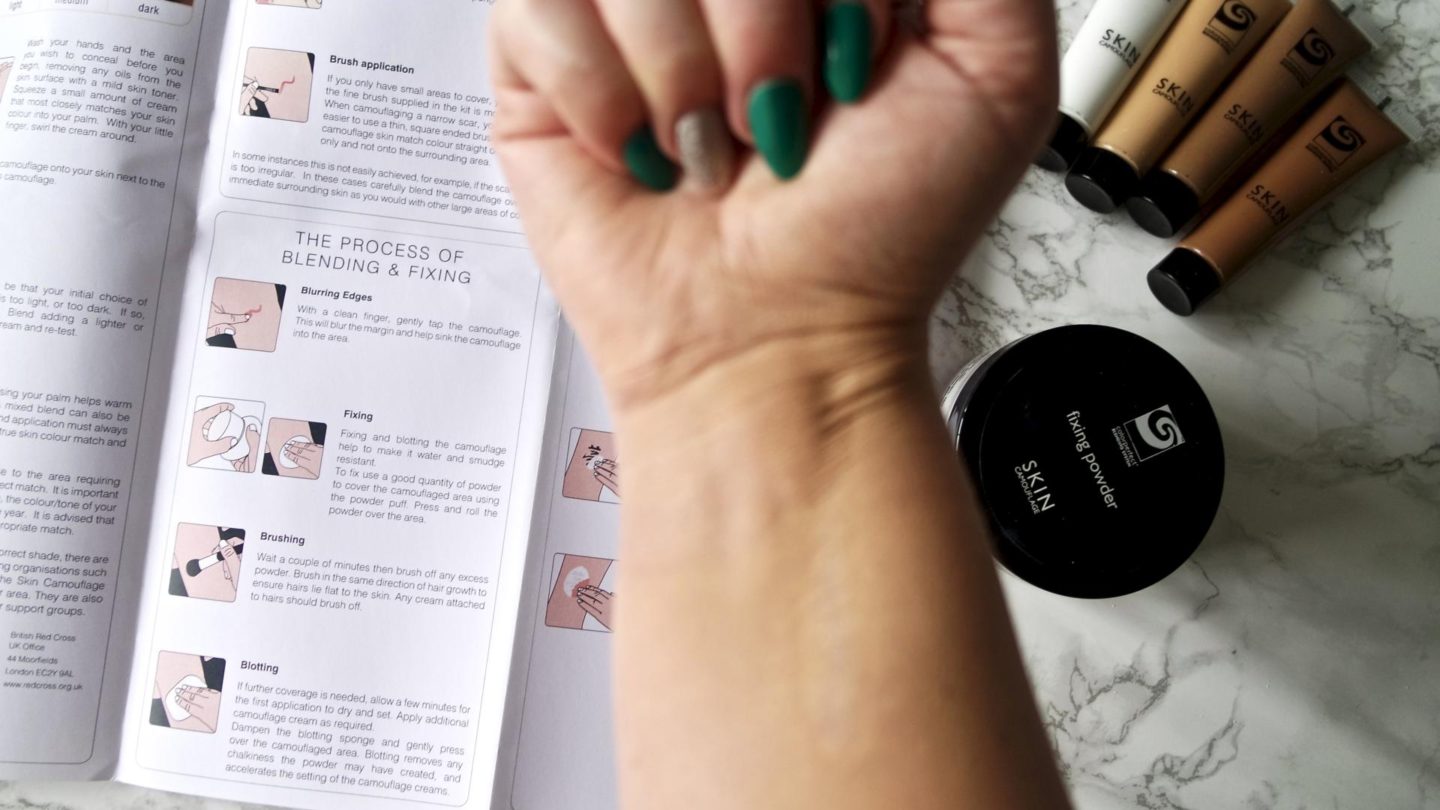 So, did it cover your scar?
As you can see on the above photo, although there is a slight outline, the scar is nowhere near as noticeable. Salon Essentials suggest that the coverage is more build-able, however as I wear a lot of dark colours I didn't want to risk it transferring. Using one coat presents a natural coverage, which for me is ideal. I tried this out at Scarlett's Bloggers Ball and although I was scared of being left with an orange "foundation line" on my dress, thankfully once it had set it didn't smudge onto my outfit. Not only did I feel more confident, after a full day including the ball itself, dinner and drinks my scar was still mostly disguised, result.
One thing worth noting though, Ideal World suggest if you're using it to cover brightly coloured tattoos, you may need to add additional pigmented creams to neutralise before application. However, for covering my scar the concealers included in the kit worked just fine.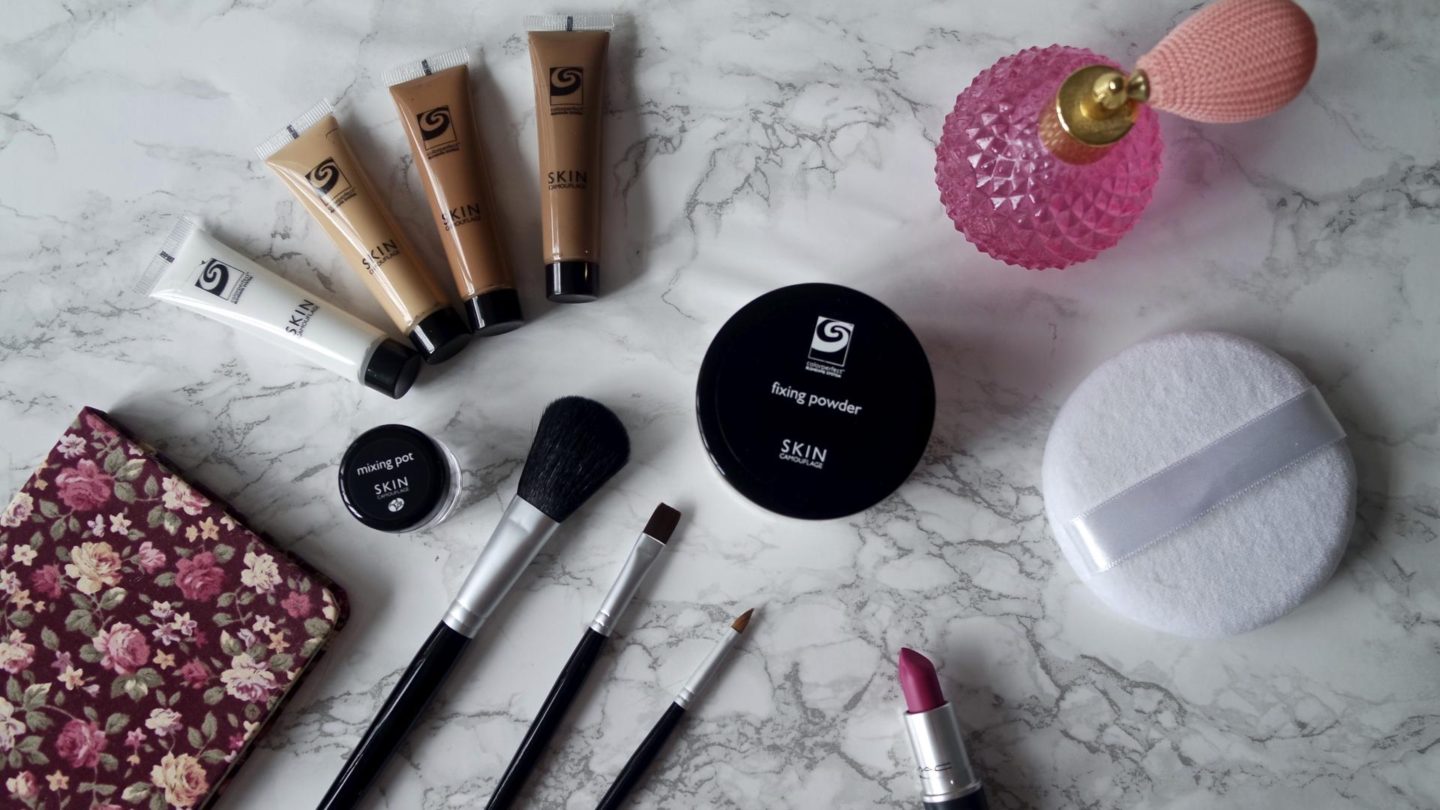 The Salon Essentials Skin Camouflage Concealer Kit is available exclusively from Ideal World. The complete kit including brushes and DVD currently retails at a discounted rate of £24.99 going up to £29.99 after the official launch on the 24th of this month. In my opinion, even for the higher price, if you have something you may need to cover it's well worth investing in. For me personally? It means the world that next time I'm at a networking event that I'm not going to have to worry about anyone noticing my scar.
Have you tried a kit like this before? What did you think?
Find me on;
Bloglovin' | Twitter | Instagram