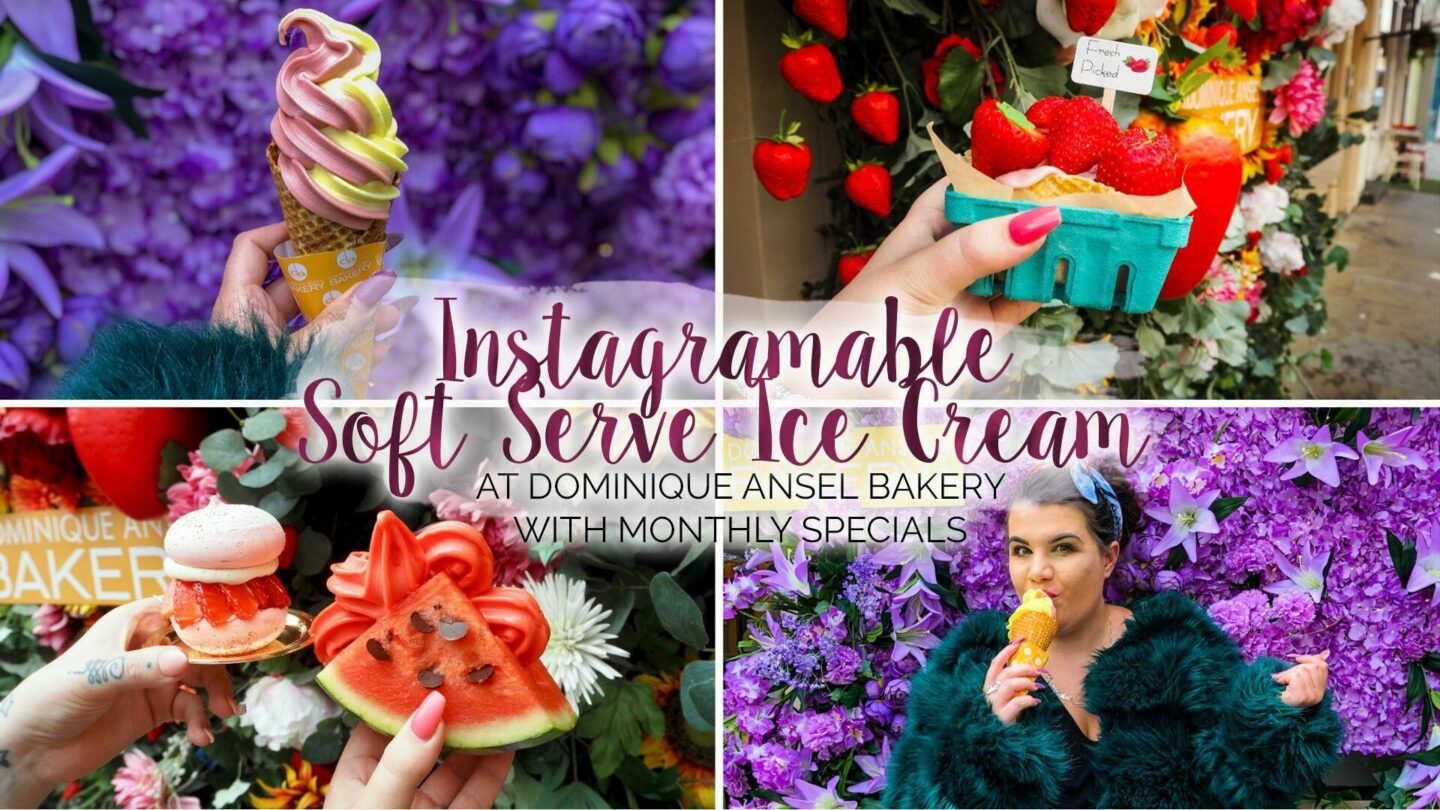 There's a street in Victoria that I find utterly bizarre in the best possible way. That street is Elizabeth Street and it has the Victoria Coach Station entrance at one end with various people coming and going from long bus rides. And at the other, there is one of the most typical Instagram locations in London, Peggy Porschen. And, I often see that while many people make a pilgrimage to that pink parlour to get a snap with a cupcake. (Guilty as charged here!) One place a mere few metres away doesn't get nearly as much love. That place is Dominique Ansel Bakery. Originally famed for inventing the Cronut, here's why I think you should swing by to try another sweet treat from there too…

Instagramable Soft Serve Ice Cream at Dominique Ansel
As you can probably see in the cover photo, aside from the selection of lunch and brunch dishes, exquisite looking cakes and the monthly flavour of Cronut, Dominique Ansel also has a specialist soft serve ice cream. These ice creams, available in the summer months, are a special item that changes with the menu. For example, the strawberry one above. This basket contained a handmade honey tuile waffle cone bowl filled with homemade strawberry soft serve, fresh English strawberries topped with white chocolate "leaves"; was aptly named Strawberry Fields and was a special through July to August to celebrate Wimbledon. In fact, turns out it's back until 14th of July, so if you fancy this one, get yourself down in the next two weeks. As it's quite possibly my favourite of the three I've tried, I know I will be…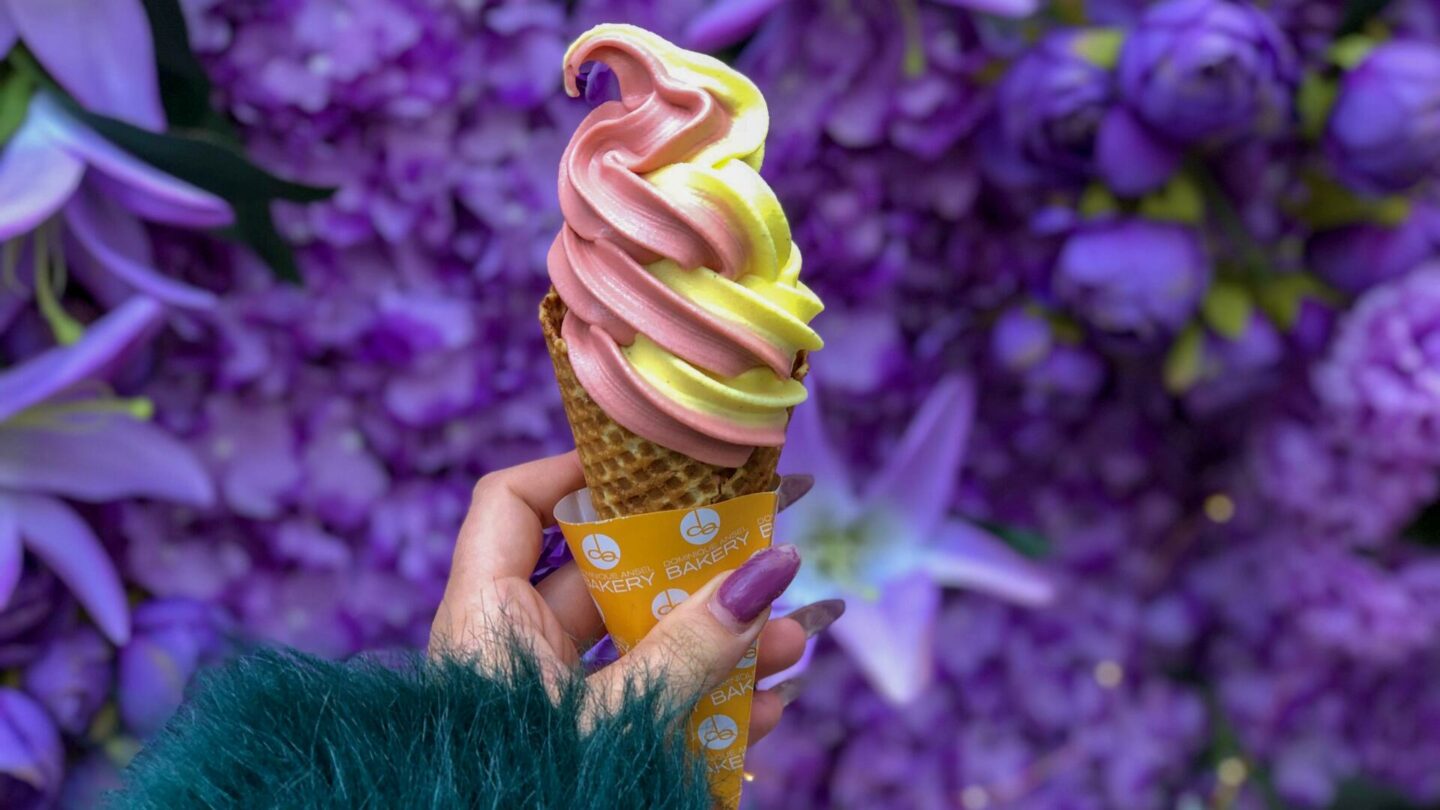 Another of the limited edition flavours I've tried (and absolutely loved!) is the Rhubarb & Custard Soft Serve. In the ginger honey tuile waffle cone, there is a swirl of rhubarb sorbet and custard ice cream. The mix of tart sorbet and creamy custard is absolute bliss. I know rhubarb isn't everyone's cup of tea but, if you enjoy this flavour combination, keep an eye on the bakeries social media to see if (or hopefully when!) it comes back in store.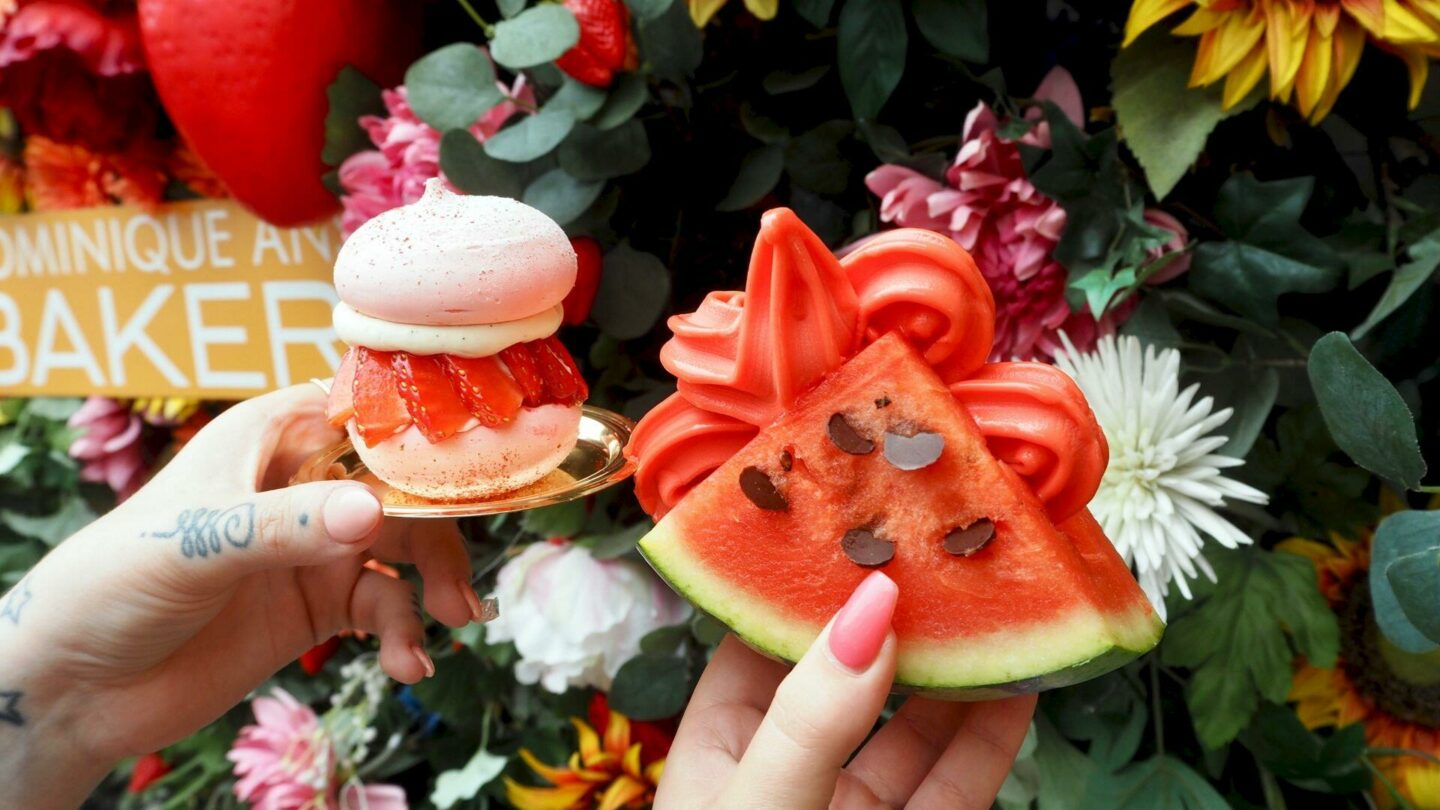 But, quite possibly the best known of Dominique Ansel's soft serve offerings has to be the What-A-Melon Soft Serve. This one, I'd take a bet you've seen on your Instagram feed at some point already. It's one of their most popular, and reoccurring specials. This is a slice of watermelon, studded with dark chocolate seeds and filled with watermelon soft serve. Although this was both cute as a button to look at and a refreshing treat to eat. My advice would be to take any photos quickly. Once the soft serve starts to melt it potentially becomes pretty messy to eat. (Especially if you're as clumsy as I am!).
So, here are the few specials I've tried and my thoughts on each. I'm always keeping an eye out for new flavours. And, if you've tried any, or would want to, let me know in the comments below. I'd love to know I'm not the only one who's a fan of Instagram worthy desserts…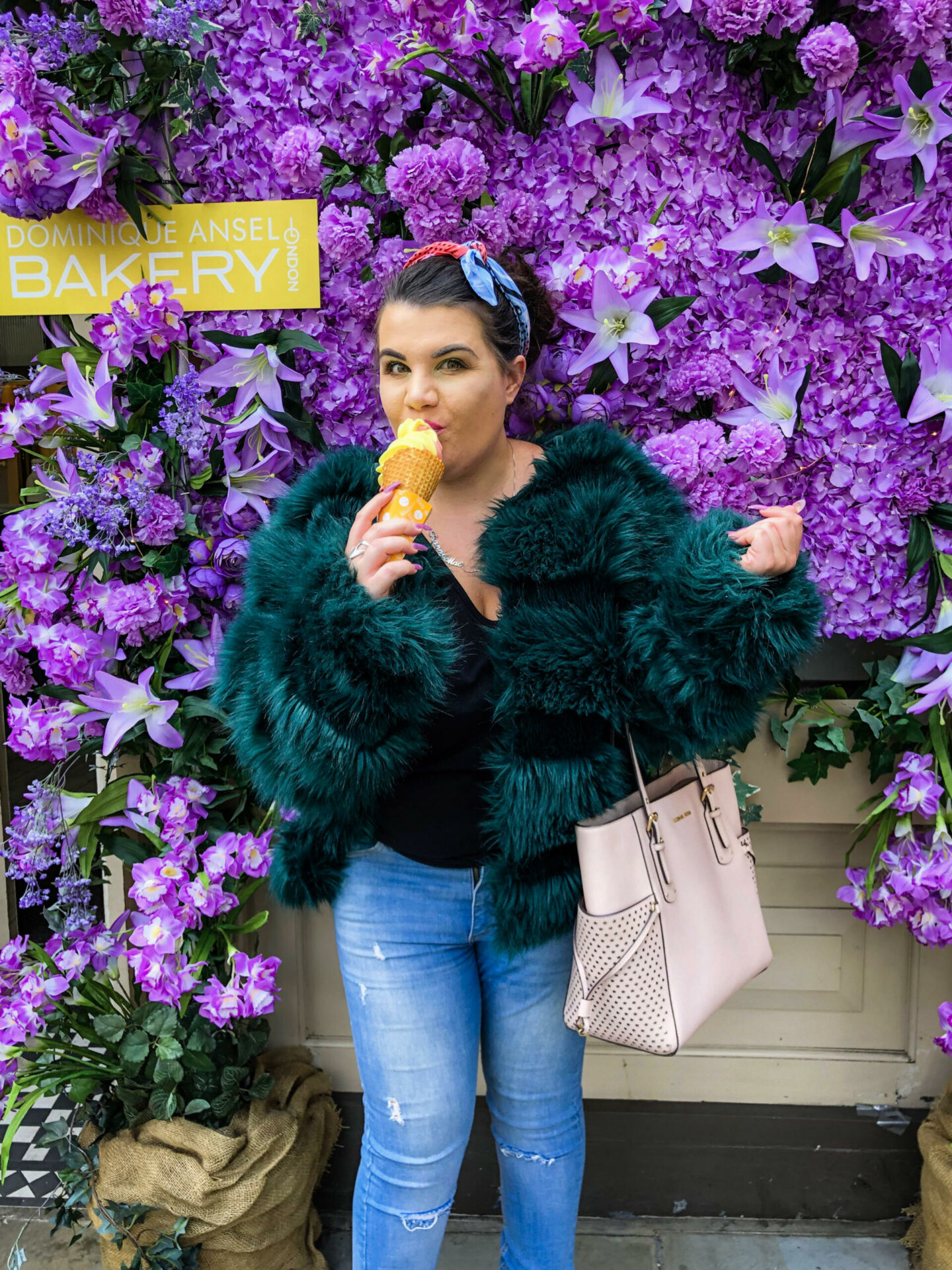 Have you been to Dominique Ansel before? What did you think?
Find me on;
Bloglovin' | Twitter | Instagram