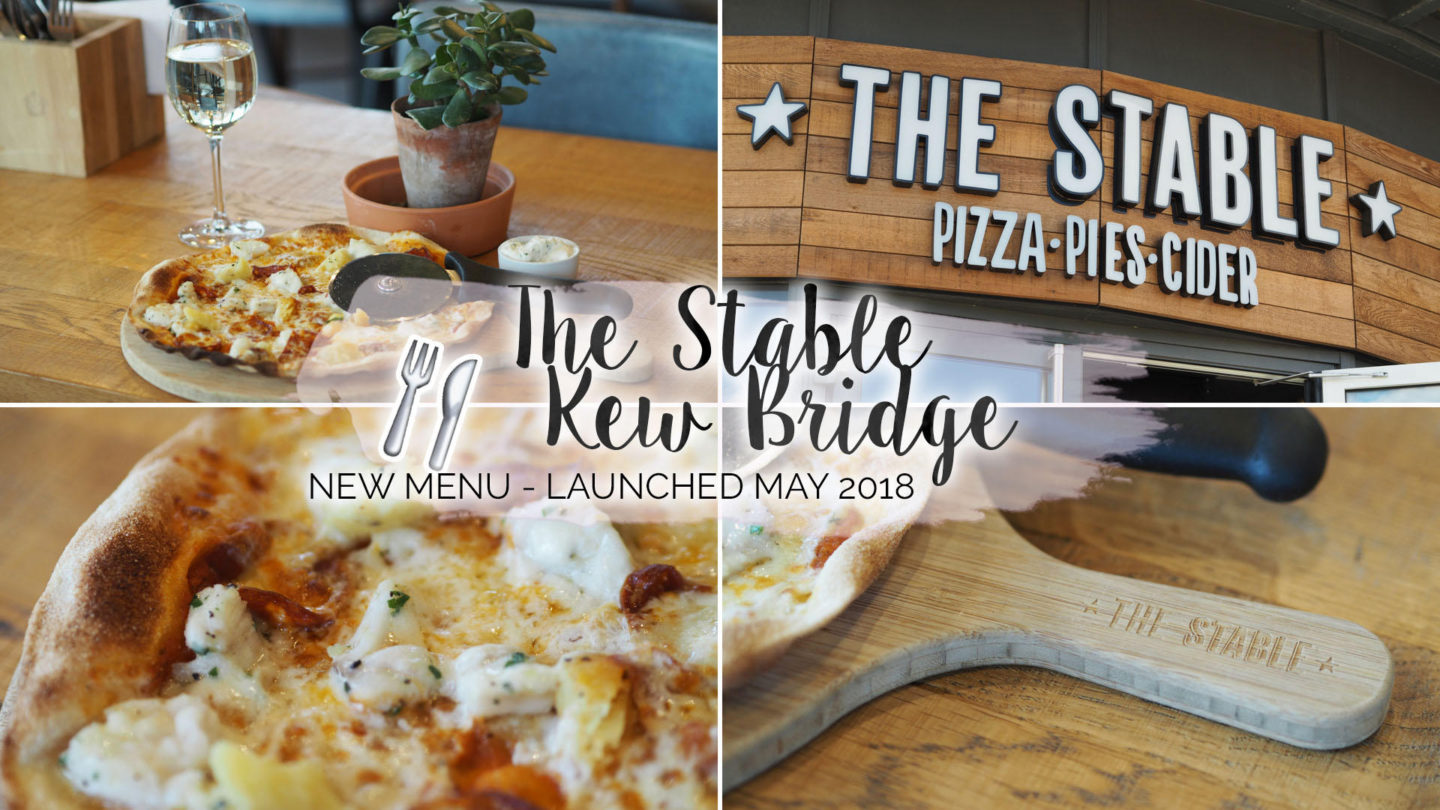 If you read my "5 Happy Things" from April, I was lucky enough to get a sneak peek at The Stable's newest menu. I'm already a huge fan of The Stable and can often be found at their Kew Bridge branch on a Sunday afternoon. (Normally contemplating if I can justify both garlic bread and pizza, to be honest. I just love garlic bread okay?!) I've posted about one of these trips from last summer when I had my camera with and got a little snap happy. (If you fancy checking it out, the link is here!)
Anyway, when I took a trip at the end of April where we ended up having the manager look after our table. Lucky us huh? So while we were ordering dessert, he told us the reason the cheesecake I wanted was unavailable due to a complete menu revamp. Well, my disappointment quickly turned to excitement to try some new pizza-ee goodness. The new menu launched on the 1st of May (But I got to try it a few days early with their soft launch!), so you may have already had a chance to check it out. But if not, here's my thoughts…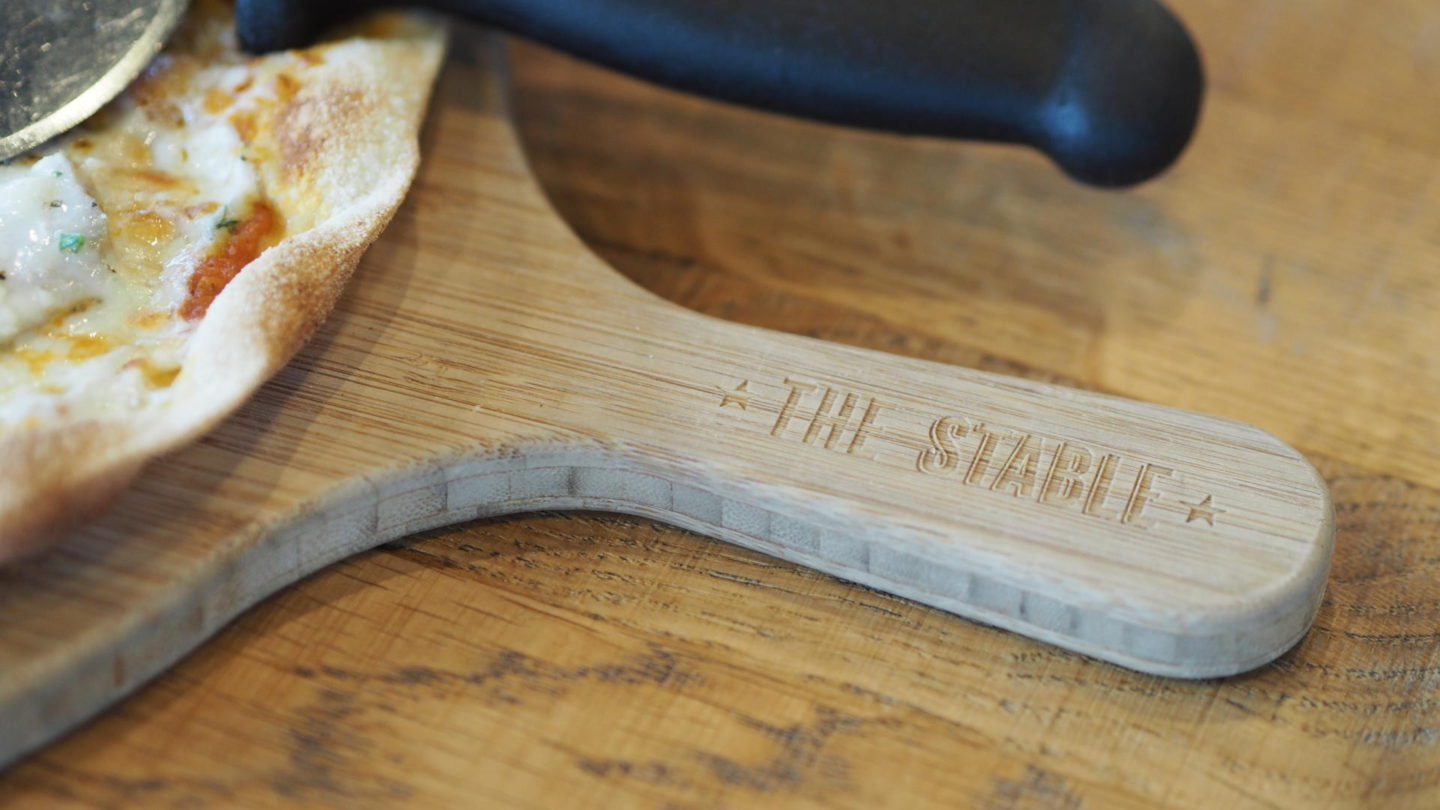 The Stable, Kew Bridge – New Menu, May 2018
As I've mentioned in my previous posts about The Stable, although the majority of the menu is available in all branches, each has a few unique and based around the area. Sadly for me, two of my favourites were these local specials which were replaced with the menu change. (The Smoke On The Water and the Kew Garden Grazer to be exact.) Although the Brentford Bantam remains on the menu with these changes. I wasn't gutted for long though, as they've been replaced with a lot more options including veggie and vegan-friendly ones and I can't wait to try them all.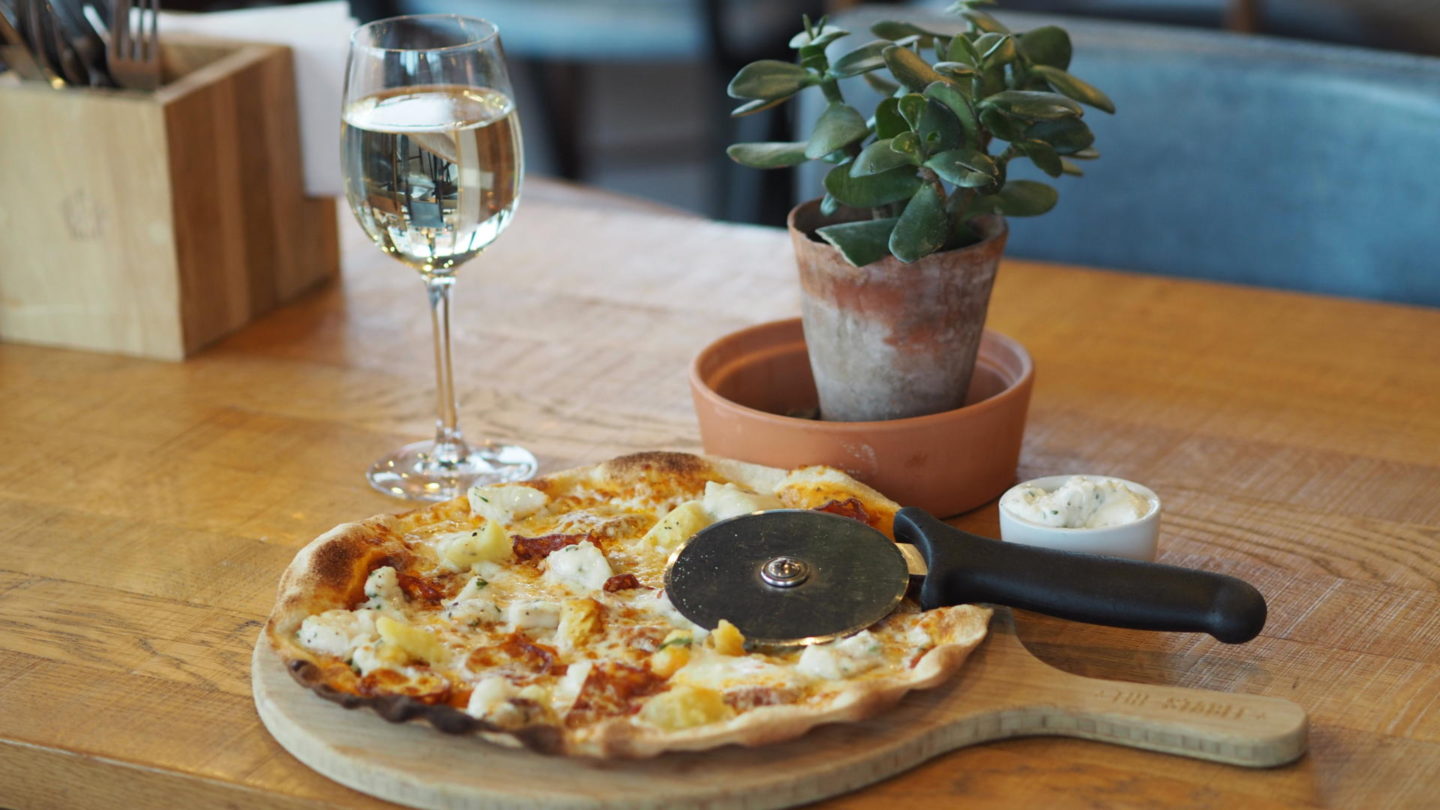 You Got Me "Hook, Line & Sinker"
As Smoke On The Water had been swapped out, I decided to choose the new fish pizza on the menu Hook, Line & Sinker. On top of The Stable's usual yummy base, you'll find marinated white fish (cod, coley or pollock depending on availability and season), garlic new potatoes, chorizo and mozzarella and then finished with romesco. Talking of new additions; the menu now has a selection of six new dips you can add to the side of your dish. They're all veggie friendly and features classics such as garlic aioli, mushroom and olive tapenade and harissa yoghurt. As an extra plus, three are vegan too – so there's something for everyone. I personally can't say no to garlic. So for the £1.50 extra, I thought it was well worth adding a pot of garlic aioli to my order.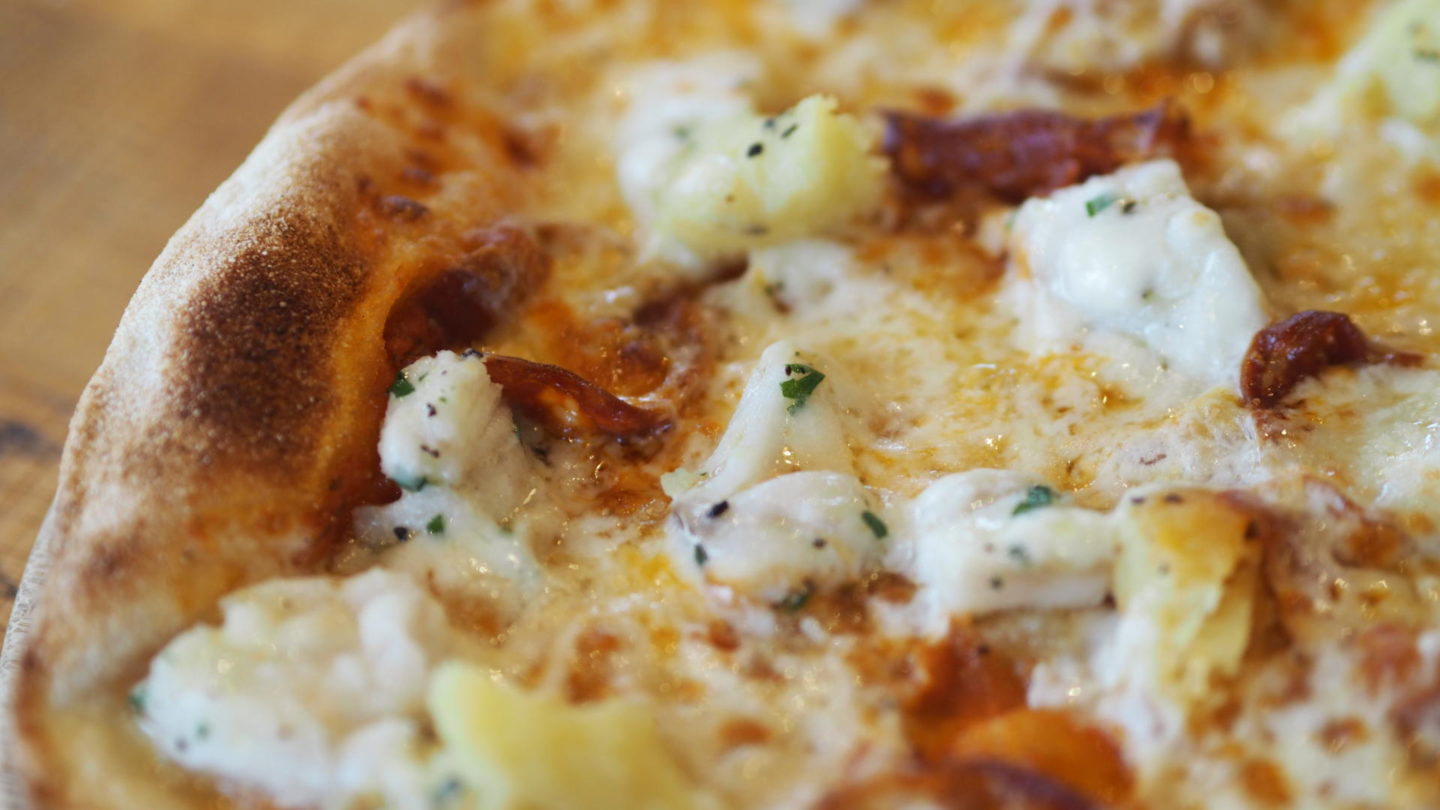 The saltiness of the chorizo worked beautifully with the fish, potato and cheese and was thoroughly tasty. Talking of tasty, dipping in the garlic aioli was the perfect way to enjoy the crusts. The Stable specialises in thin and crispy bases, so I had quite a lot of my dip left over. So, on this note, I'd probably say it would be a generous enough portion for two to split.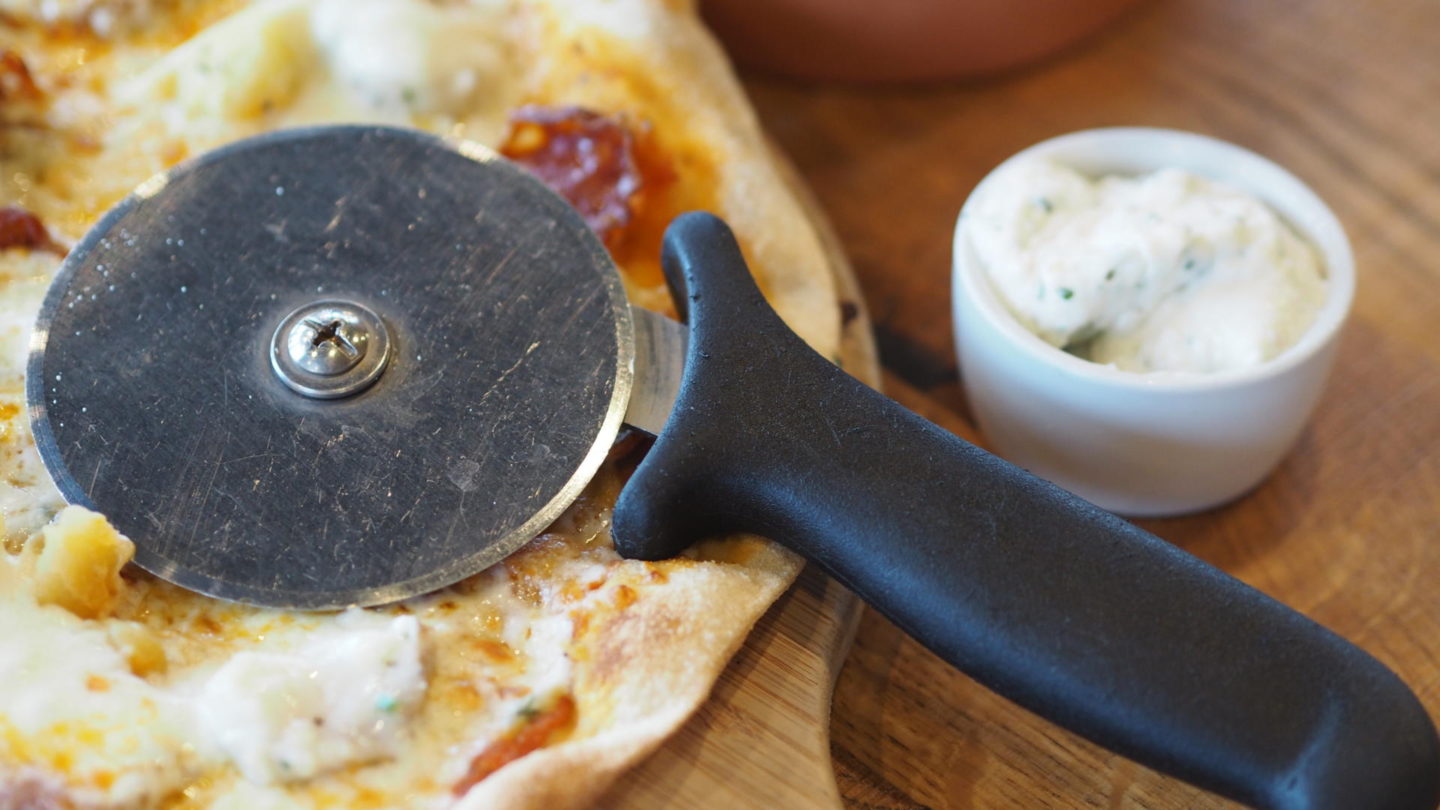 Aside from the 15 pizzas on offer, The Stable has streamlined their selection of pies, salads, starters and sharers. For me, the most exciting being the three new sharers which serve between two and four people. Depending on appetite and if you're treating it as a main or a starter of course!
There's a new vegan-friendly More Than Five A Day with lots of lovely crudités and bread with dips. If you fancy meat, there's the Capreolus Charcuterie & Cheese which does what it says on the tin really and provides a selection of charcuterie meats and cheese with sourdough bread. And, if you are a cheese lover the Pot Of Gold a dipping pot of melted cheesy goodness with bread. For me, I can't wait to try these on my next trip and maybe even give the vegan pizza a shot too…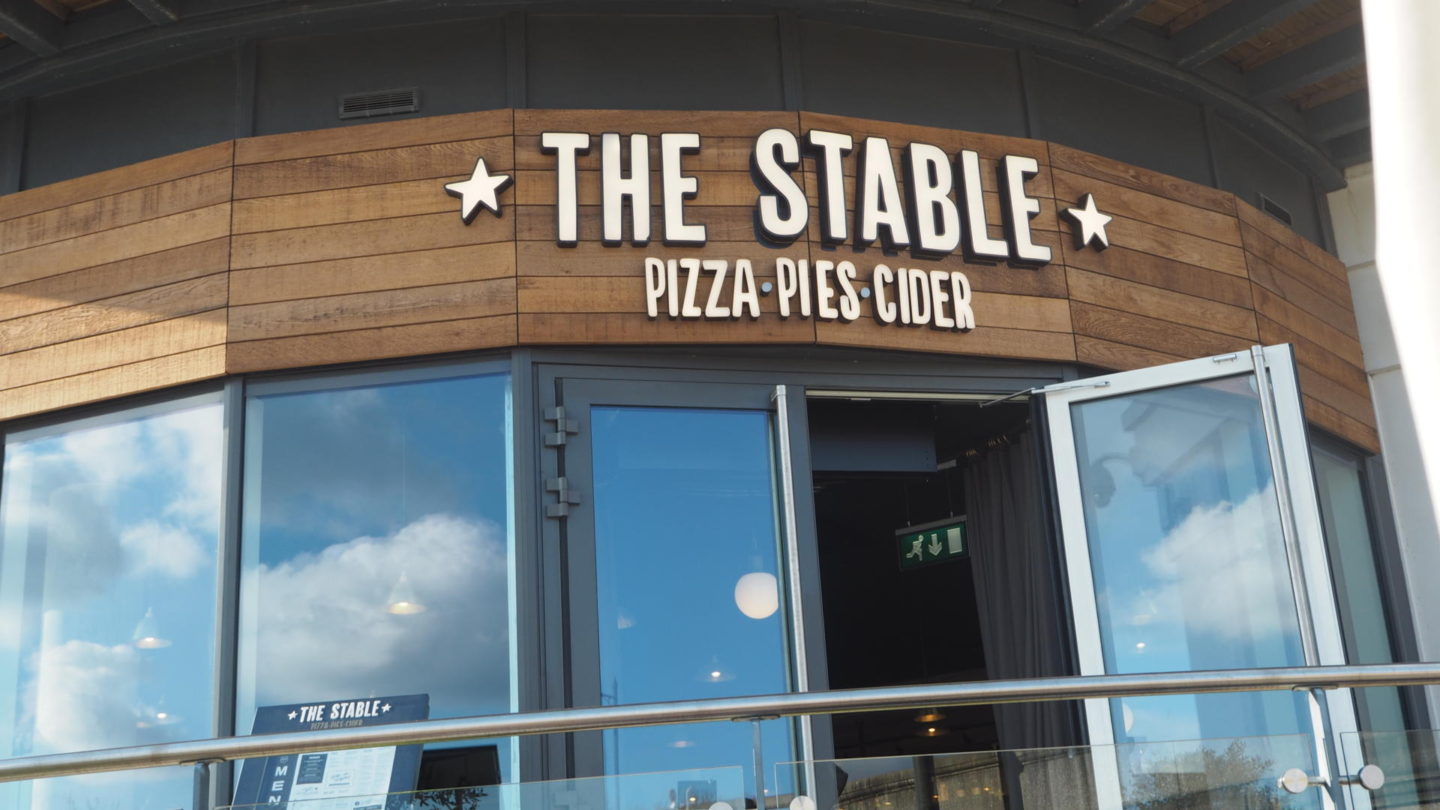 Have you been to any of The Stable's branches before? And if so, have you checked out the newest menu revamp?
Find me on;
Bloglovin' | Twitter | Instagram