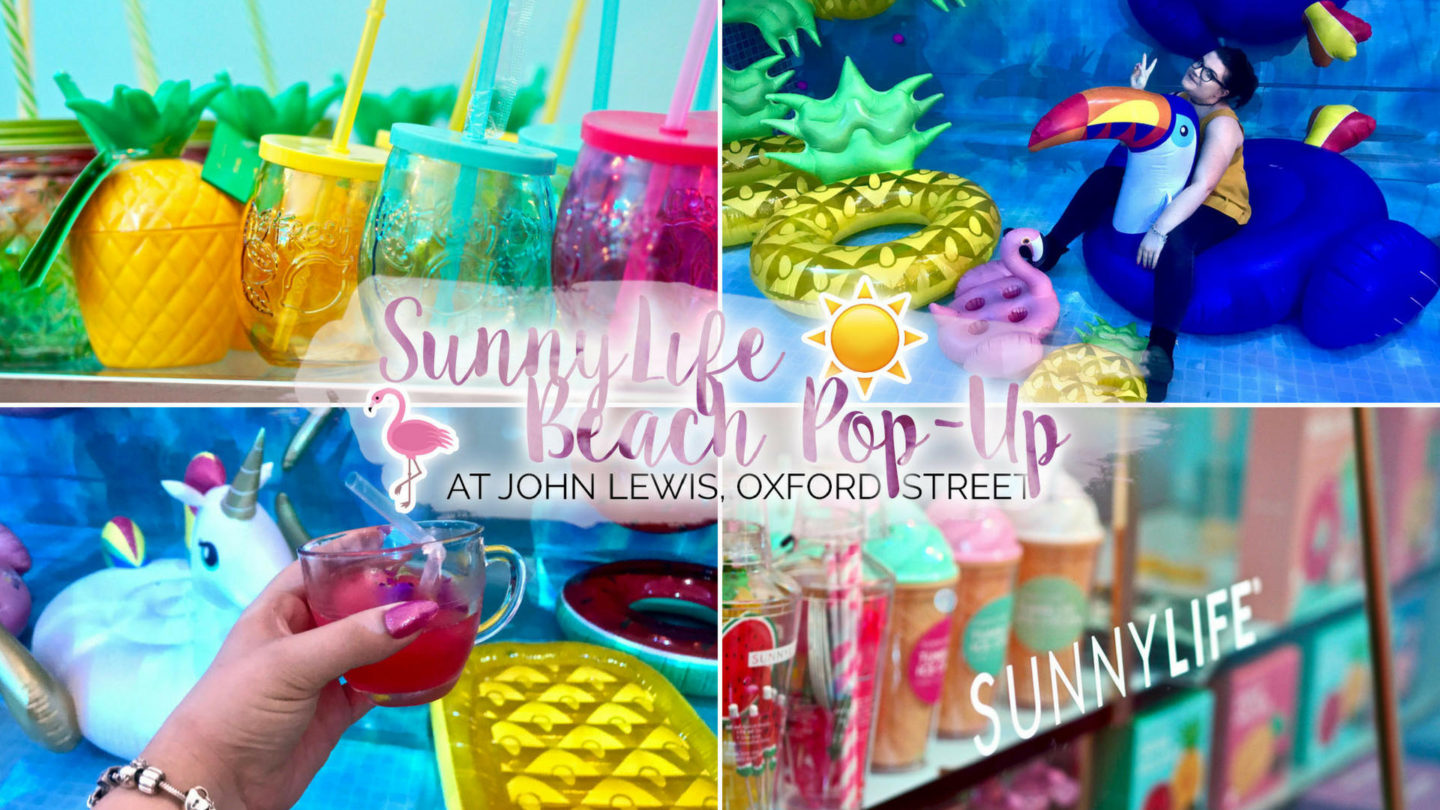 If you've been reading my blog during 2018, you'll probably know the top of my 2018 bucket list is mostly dominated by plans to travel. In fact, I even wrote a post about 5 locations I'm hoping to visit this year. So when an invited landed in my inbox to preview the newest pop-up at John Lewis, Oxford Street entirely dedicated to embracing poolside vibes I knew it was the ideal place to get some inspiration. Here's a look at what I got up to and hopefully, you'll be feeling the poolside vibes too!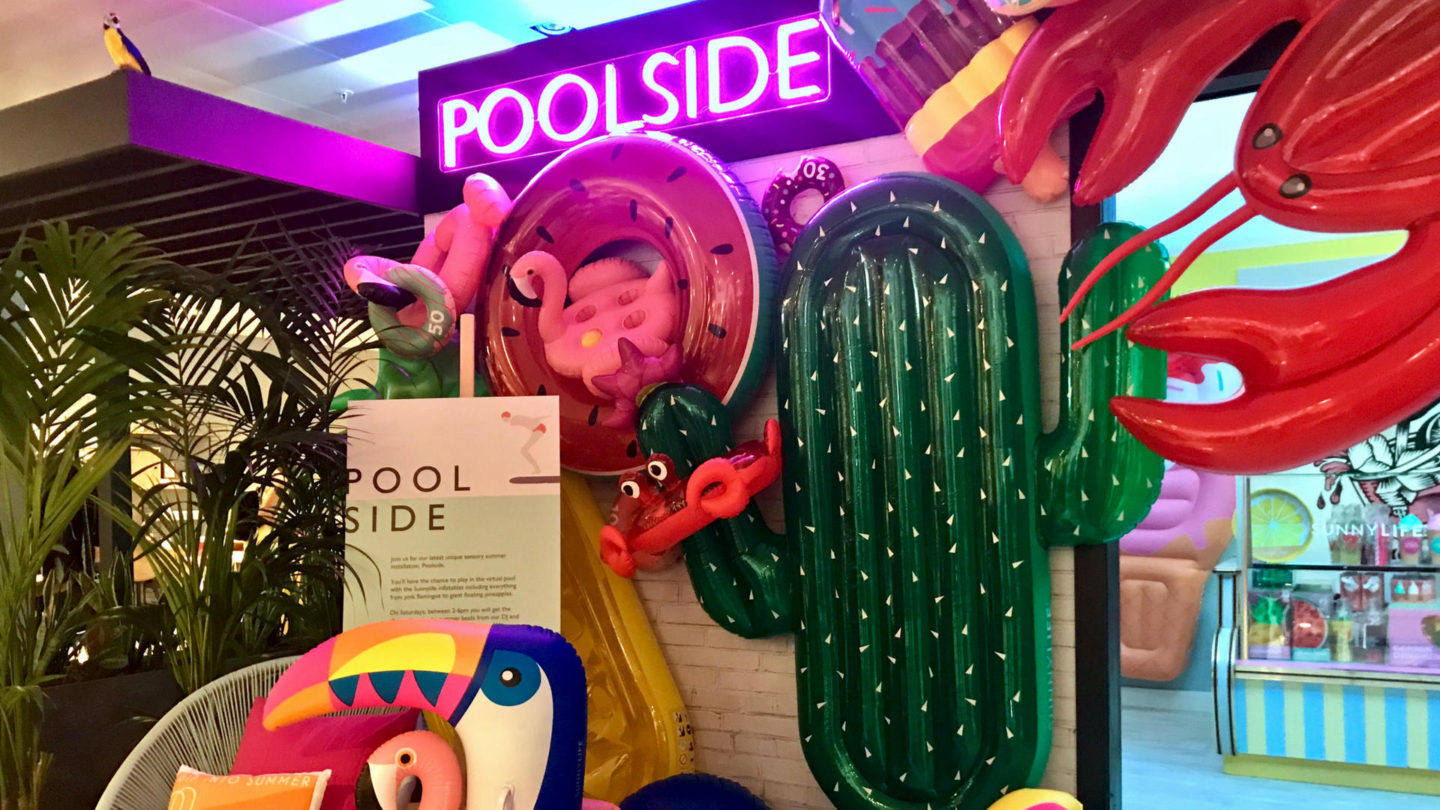 SunnyLife Poolside Pop-Up At John Lewis, Oxford Street
Let me just say before I start, that the Talented Talkers team who invited me to check out the pop-up picked the day with some real skill. (Or luck. But you know, I'm going to go with skill.) And while we checked out the preview of the pop-up London was having one of the hottest days of the year so far. Perfect weather for checking out a poolside pop-up right?!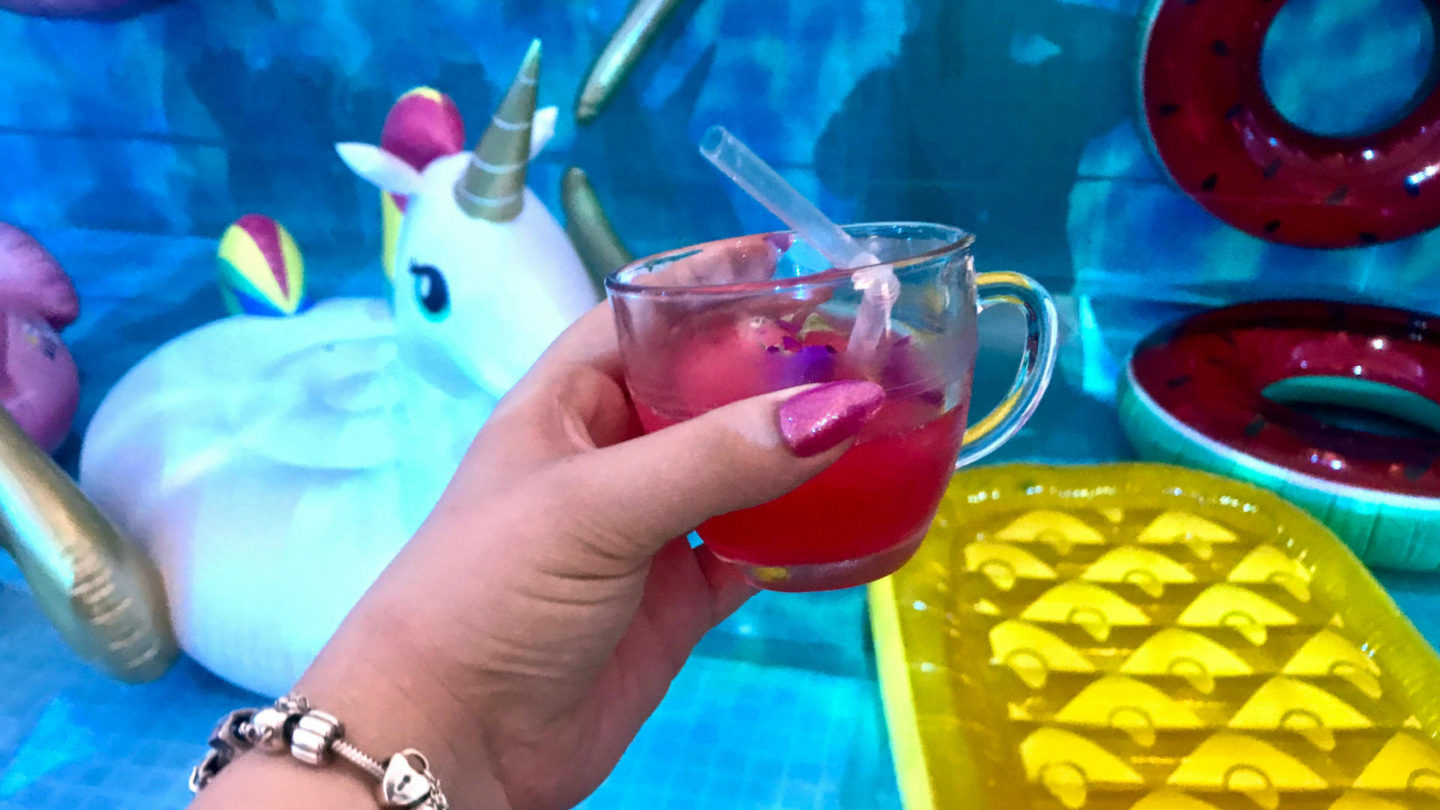 Cocktail in hand I made my way into the main room. Using some clever tricks of lighting and mirrors the room had been transformed into a tropical poolside featuring some of Sunnylife's most popular floats to pose on. I also got to hang out with some bloggers I hadn't seen in a while, and since we were basically by the pool, I couldn't think of a better occasion to do so.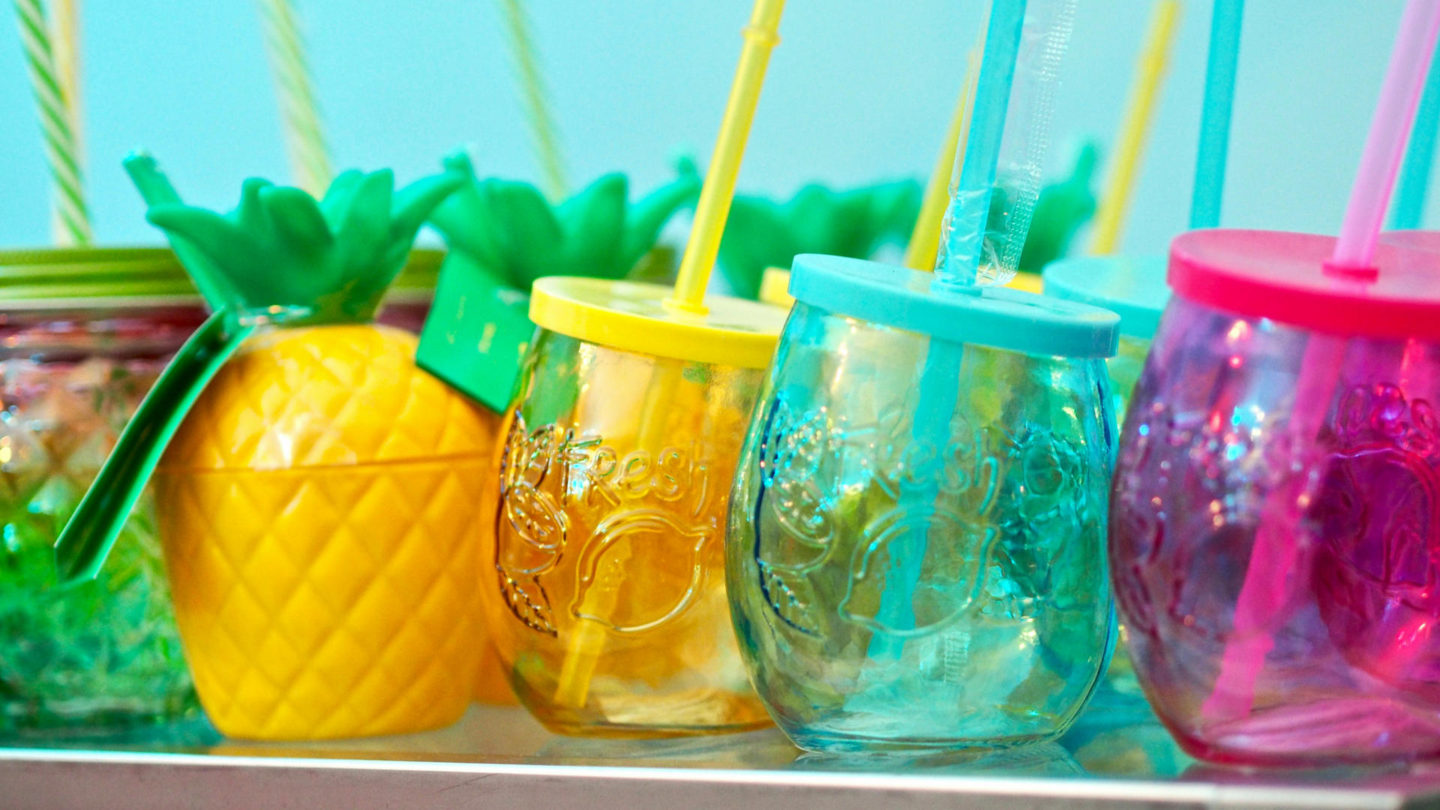 We made our way out via the brightly coloured holiday shop and I spied so many things that I feel would bring summer vibes while I sit out in the garden. This included gorgeous drinkware and fun inflatable games. Since then I've picked up the pretty pink flamingo cocktail set when I can't wait to have an excuse to use…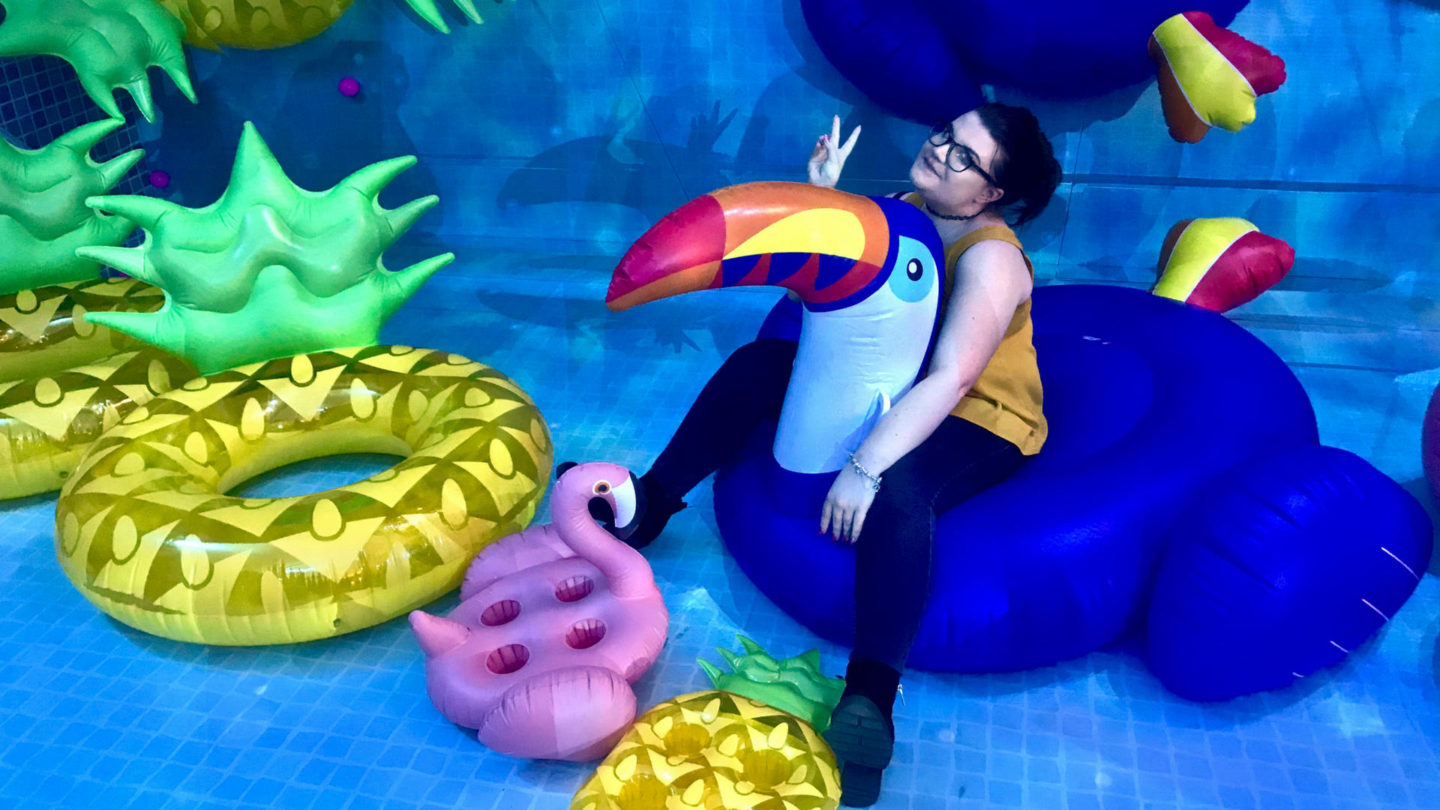 Shop The Range
Although the pop up is only open from 21st April to 12th May the full range is still available online. Anything you've spotted in the photos taking your fancy? I know I have my favourites! (I mean, just look at all those pool floats…). Then you can add some summer to your life and shop the Sunnylife range below: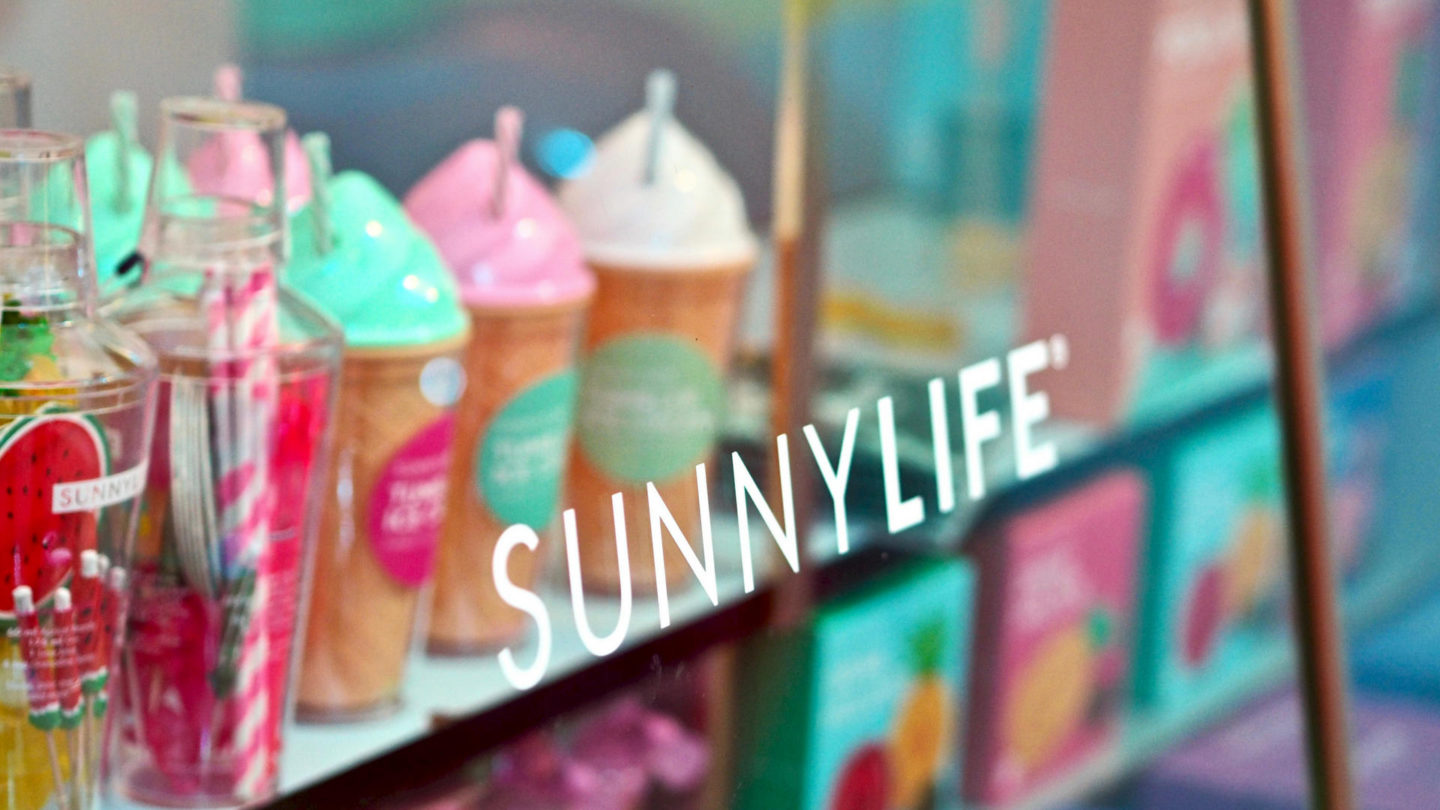 Find me on;
Bloglovin' | Twitter | Instagram