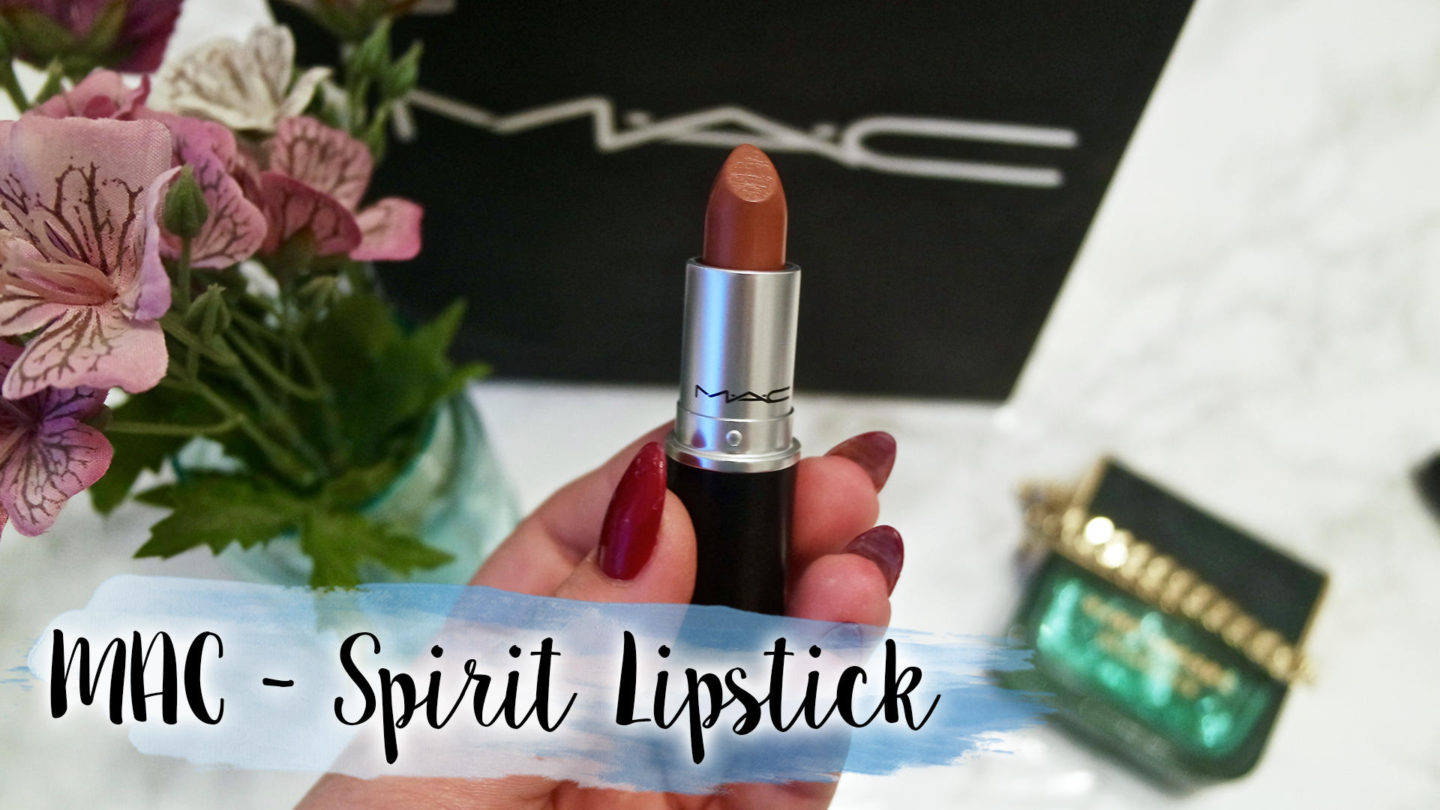 The Thursday before last, the day of the #Beauty20 awards, I had a huge break out. As I was going to be on stage presenting the "Best Use Of Instagram" awards, it was hardly the best time for a mini mountain range to show up on my face. Thankfully, my friend Becky had previously bought me a voucher to get my makeup done at MAC. So I headed down to the branch in Westfield, Shepherds bush to let the experts take care of covering my skin disaster. As the voucher also entitled me to redeem it against products used after, it was inevitable that I would pick up an other new addition to my lipstick collection. This time it was a MAC lipstick in Spirit.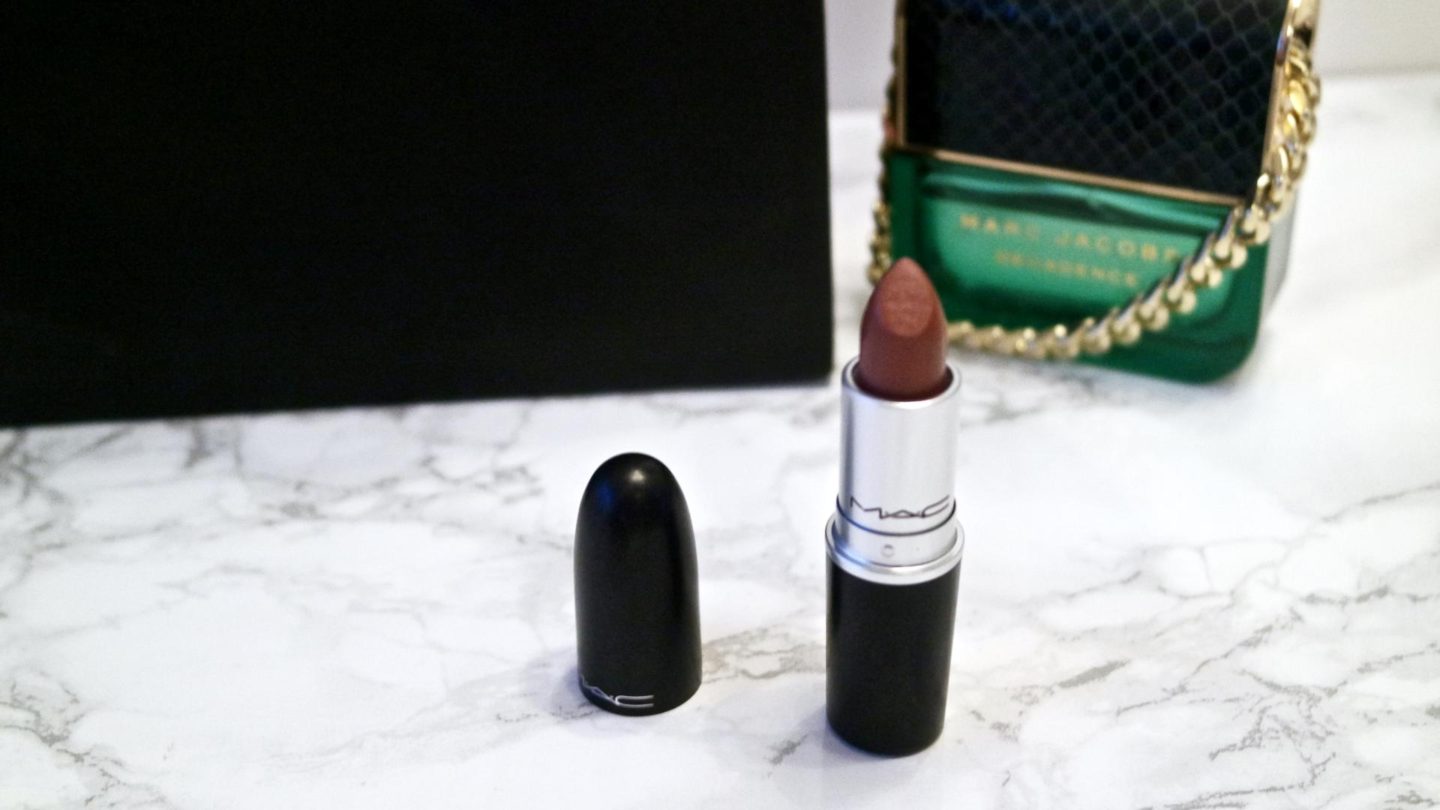 Mac Spirit Lipstick
As the girls at MAC had given me a killer smokey eye look and an amazing contour, they decided to go more neutral with my lipstick. Normally, when it comes to nude lipsticks, I prefer a matte finish. Mostly, due to these having a little more lasting power. (& it needing to last through the sheer amount of coffee / water / diet coke I drink). However, teamed with a lip liner I only needed to top up once or twice during the evening. Trying it in the day, I've found I need to top up after my first work coffee of the day. This isn't an issue at all as it's really comfortable to wear and gives my lips a break from my normal matte finishes. (Plus a reminder to not forget my lip liner when I'm in a rush!)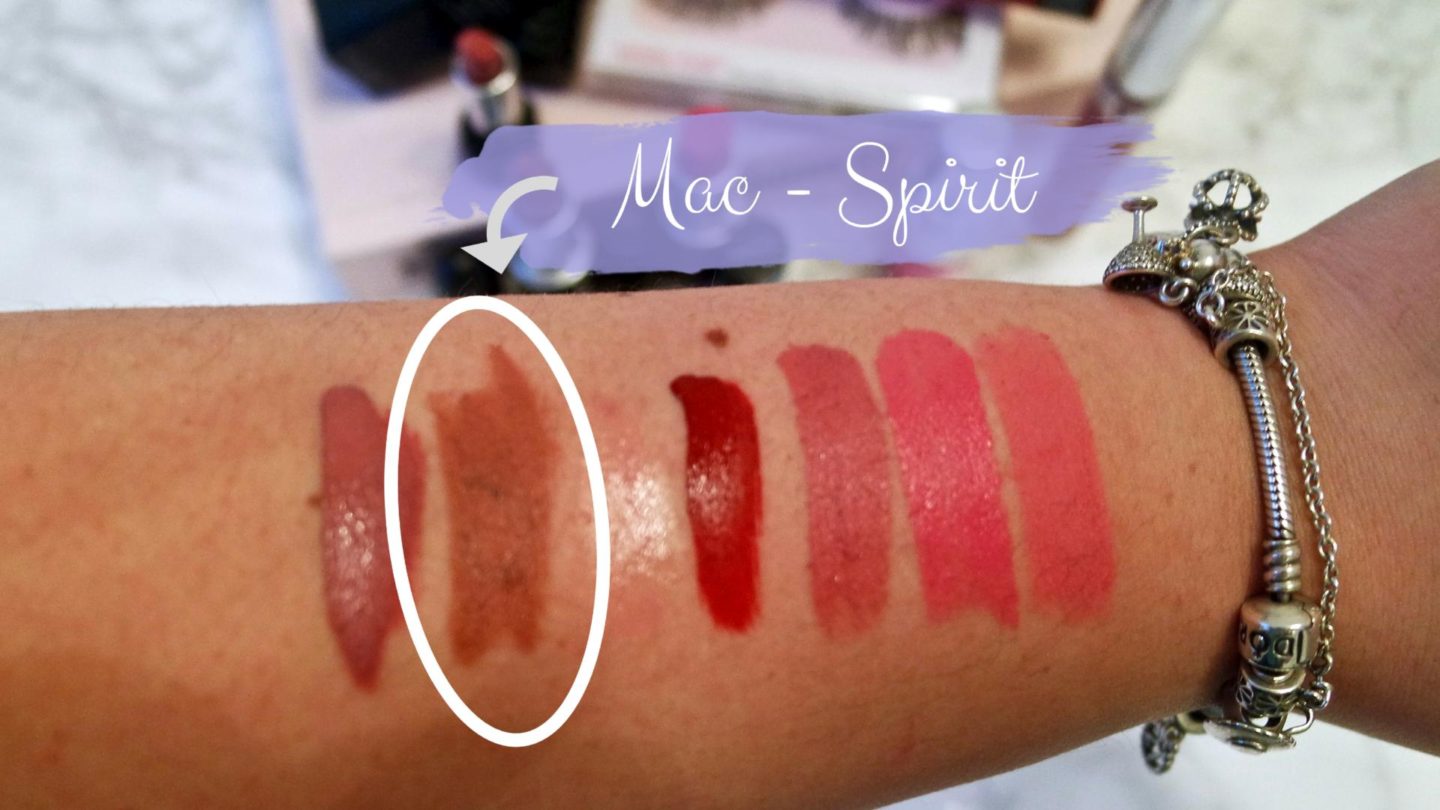 Swatches
Bad blogger alert, when I was taking photos, it was getting late and it completely slipped my mind to take swatches. Thankfully, I'd swatched it on my week in lipsticks post earlier in the week. So I had an image at least.
As you can see, while it's not the heaviest colour the warm tones of this muted pinky-beige brown really does pop against the skin. For a deeper colour, I'd team it with a liner underneath. The girls at MAC used Spice, however at home I've been using Soar. The more rose undertones of Soar enhances the pinky tone on my skin, which is right up my street. Although, I am adding Spice to my wishlist for when winter rolls around. This little beauty, due to being sheer, is a total chameleon. I can't wait to try out more combinations over the coming weeks.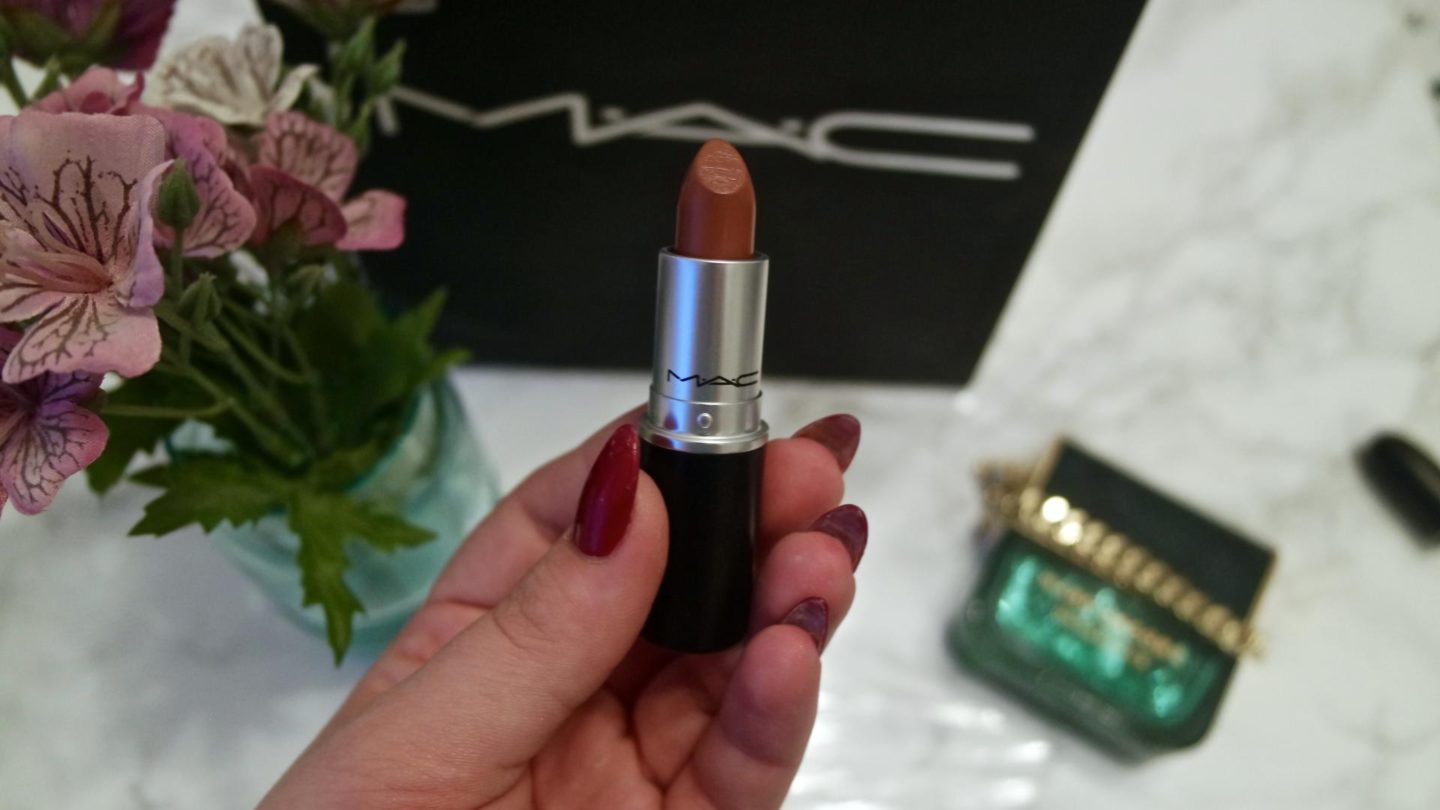 While I love a bold lip, I tend to wear more nude colours in the week so I feel that I will get a good amount of use out of this shade. Plus, it gives me an excuse to try and recreate the look they did on me..
Have you tried Spirit before? If not, what other nude lipsticks would you recommend?
Find me on;
Bloglovin' | Twitter | Instagram