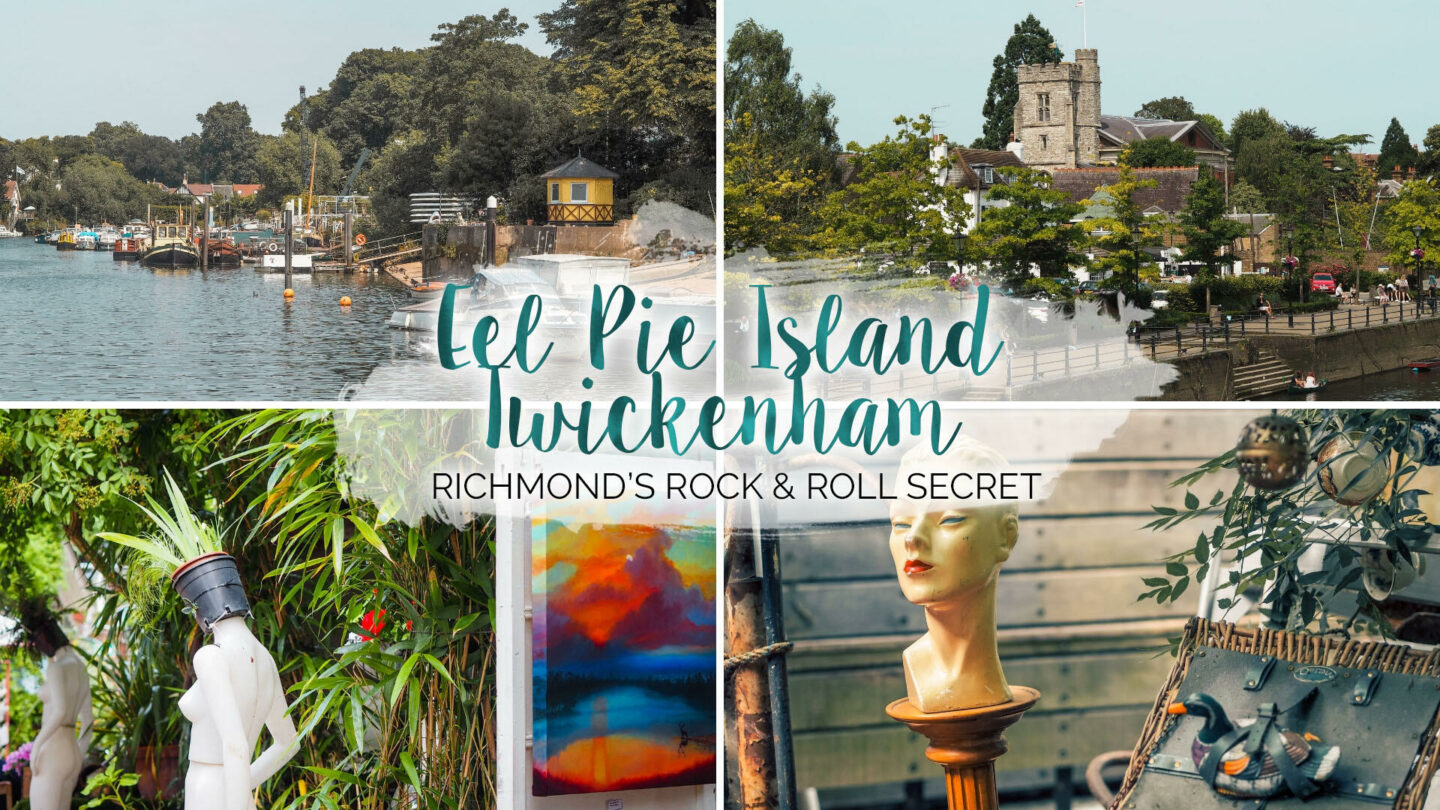 If someone was to ask you the name a London venue that iconic bands such as The Rolling Stones, Black Sabbath and The Who played, one of your first answers would most likely be somewhere like The Royal Albert Hall. However, in the middle of the River Thames, there's an 8.9-acre island, Eel Pie Island to be exact, that was formerly home to a major music venue in the 1960s.
In its current incarnation, the island is home to around 50 homes, two boatyards and a range of small businesses and artists' studios. These artist studios, collectively known as Eel Pie Island Art Studios, for a few brief periods each year open their doors to the public and allow the artists to sell their works. Last time they opened my mum and I headed down to check it out. So here are a few snaps, a little more about the history of the Island, and why I think you should try and make it to the next open day…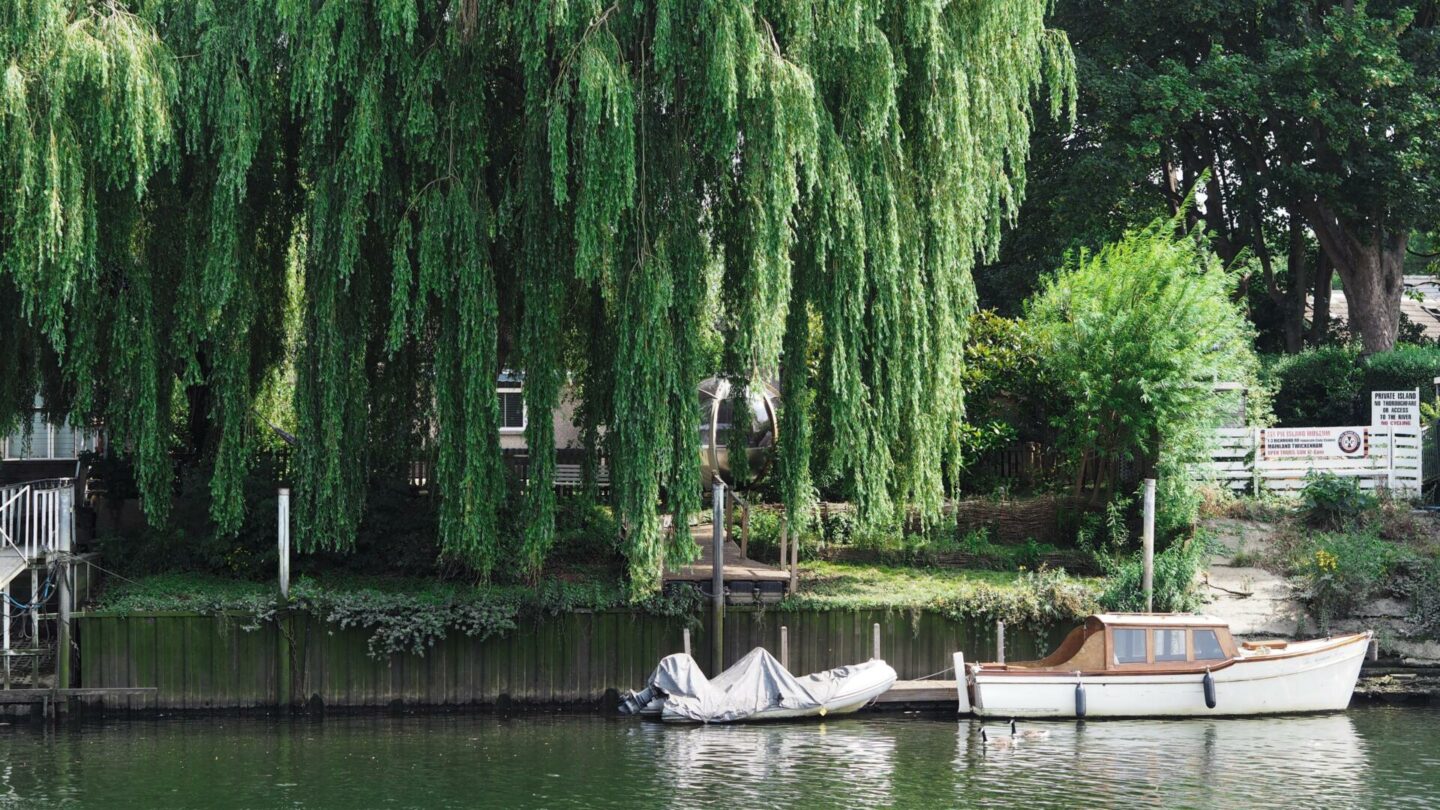 Eel Pie Island – Twickenham's Rock & Roll Secret
If you're anything like me, your first question would be "why is it called Eel Pie Island?" after all, it's a rather unusual name. Formally known as Parish Ait & Twickenham Ait, it gained its name from the eel pies that the islands Inn became famous for in the 19th century. The inn itself had become a popular spot for steamboat excursions to stop. In the 1920s this became home to the Eel Pie Island Hotel. This 19th-century building hosted ballroom dancing throughout the 20s and 30s. Until in 1956, a local band known as The Grove Jazz Band started jazz sessions at the newly reopened hotel. Sometime after, following on from the band's jazz roots, Arthur Chisnall took over the clubs running and promoted various jazz bands. And, later in the 196os also took to hosting rock and R&B groups. It was just after The Grove Jazz Band began their legacy that the first proper bridge to the island was built. The very same bridge that we crossed to get to the island.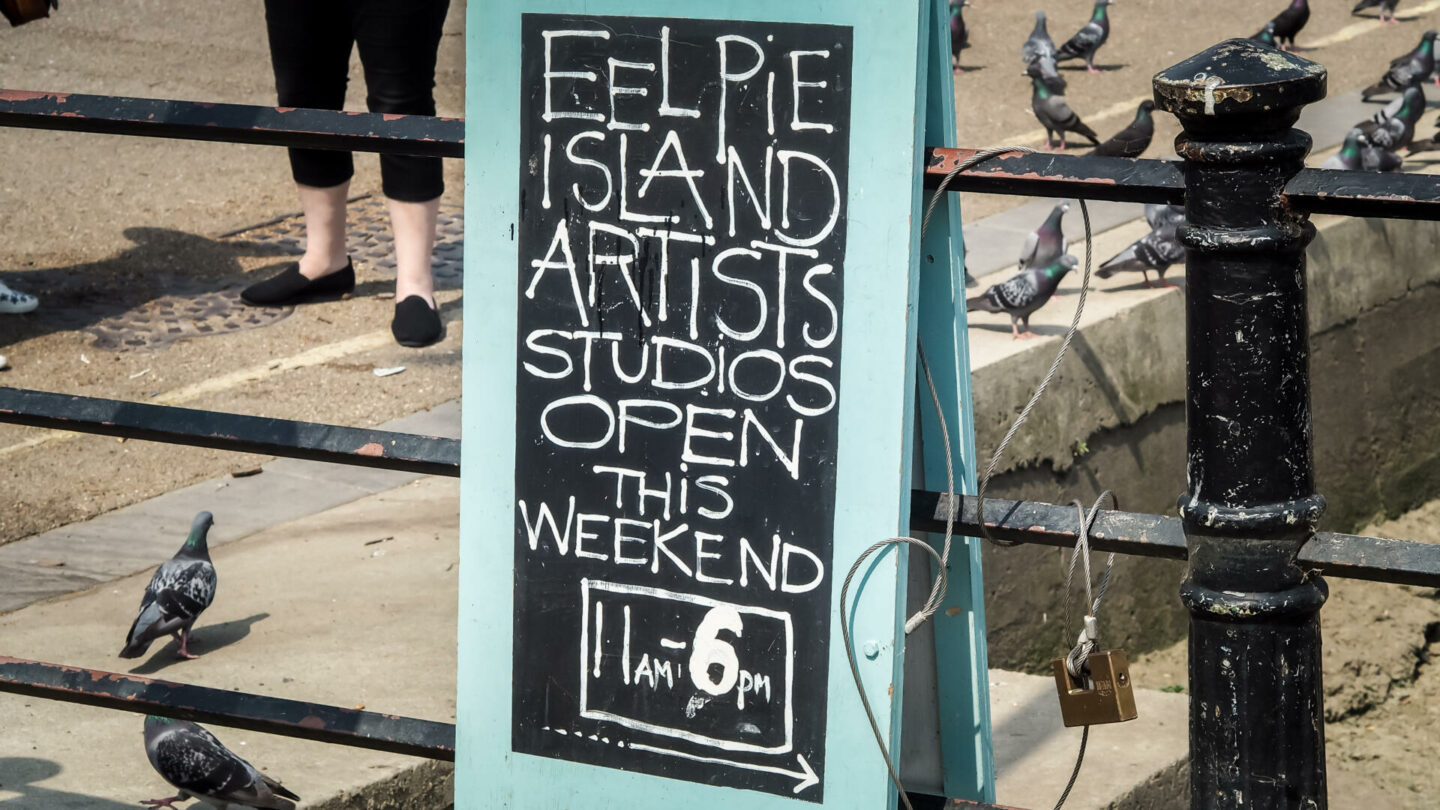 I really enjoy spending time on the river. So, I did spend longer than needed taking in the views from the bridge before entering the island…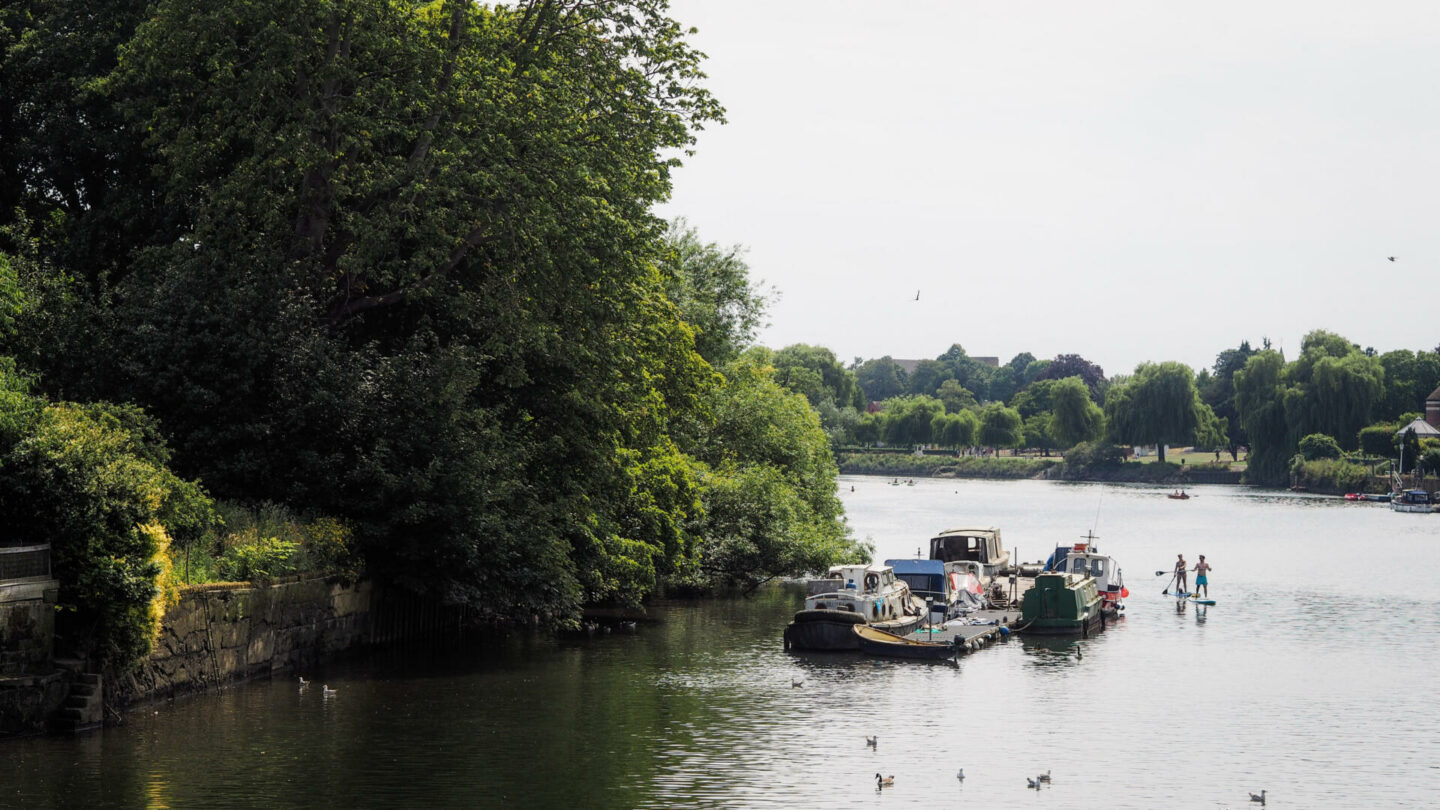 Eel Pie Island Art Studios' Artists Open Day
If you're heading over to the island to see the Eel Pie Island Hotel and gaze upon where artists such as Rod Stewart had performed, it's sad to say you can't. In 1967, due to a huge £200,000 repair bill, the police shut its doors. And, while it briefly reopened as Colonel Barefoot's Rock Garden two years later (and played hosted Black Sabbath among others), the Fire Chief raided and shut the place down. But, the place wasn't empty for long with a local group of anarchists making the building their home. Soon this grew and by 1970 it was the UK's largest hippie commune. And, although the former Eel Pie Island Hotel burned down in 1971 a lot of the attitude can hippie vibes can still be felt today.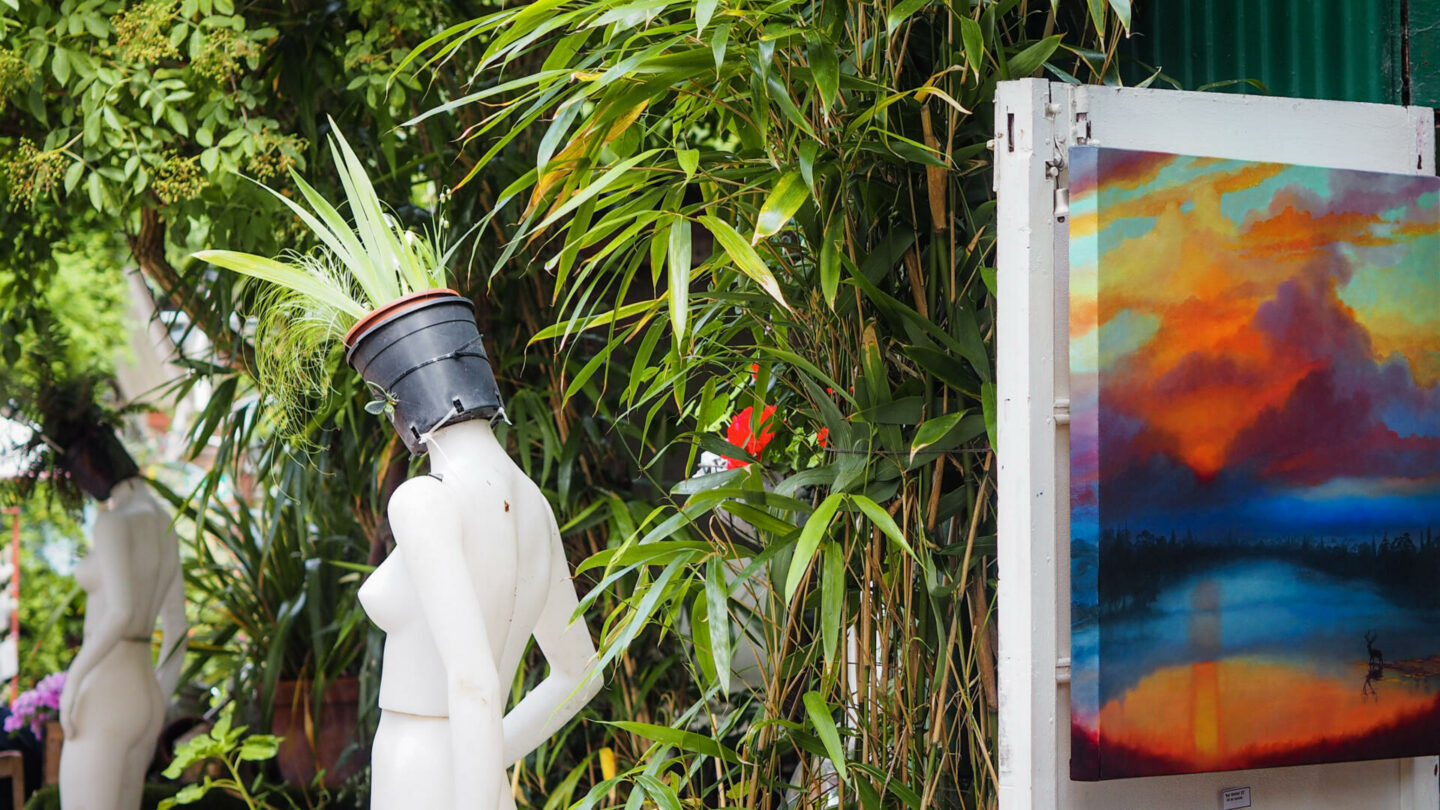 Walking through the Art Studios' I can safely say it is unlike anywhere else I've been in London. And, in fact, on that note, unlike anywhere else I've been period. While the artists were displaying their wares on the weekend in question, I still get the distinct impression that despite it being the open weekend the decorations and style was not something temporary for the event.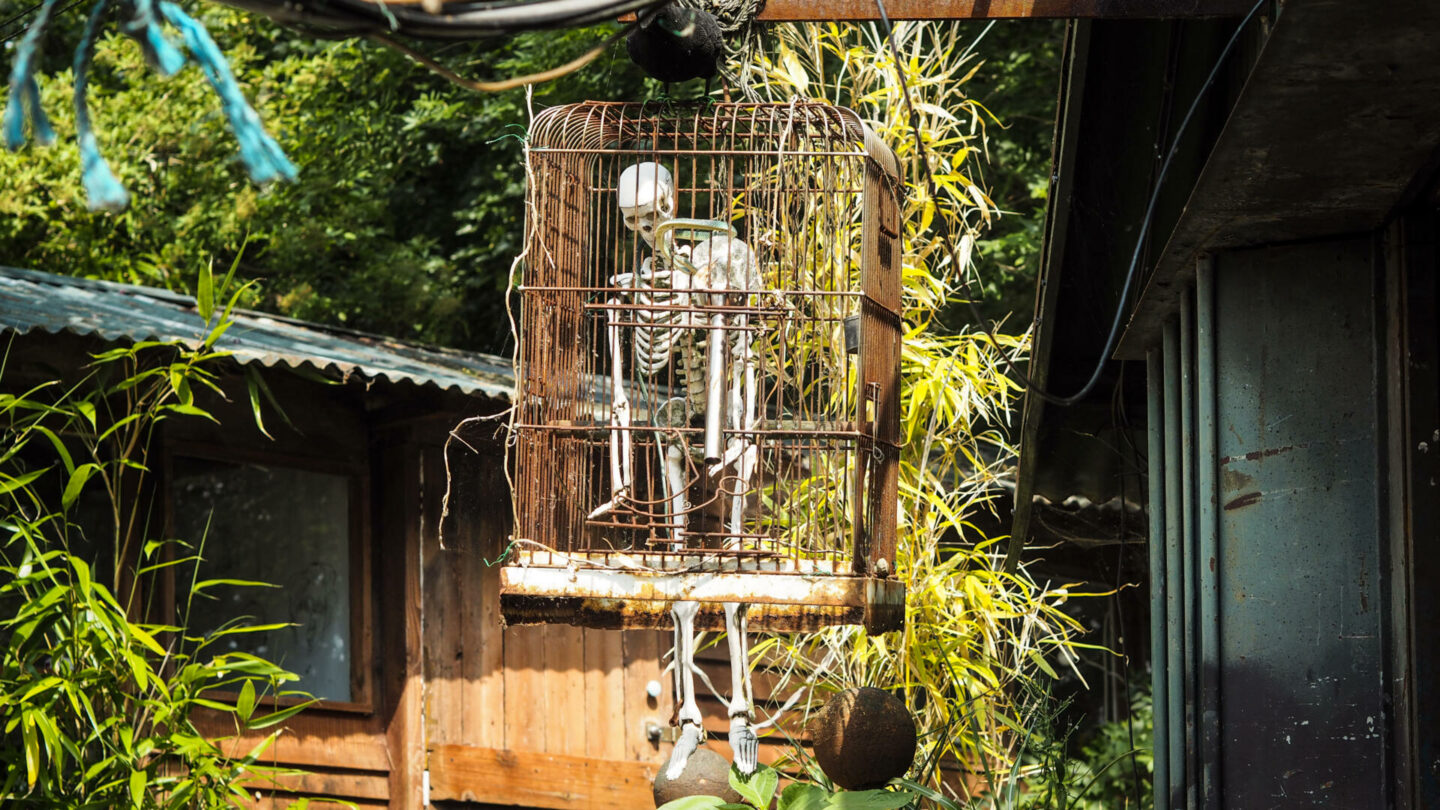 After all, mannequins with plant pots for heads, a skeleton in a cage and a head located on a picnic basket seem a little too random to have put out for the sake of the public who may be visiting.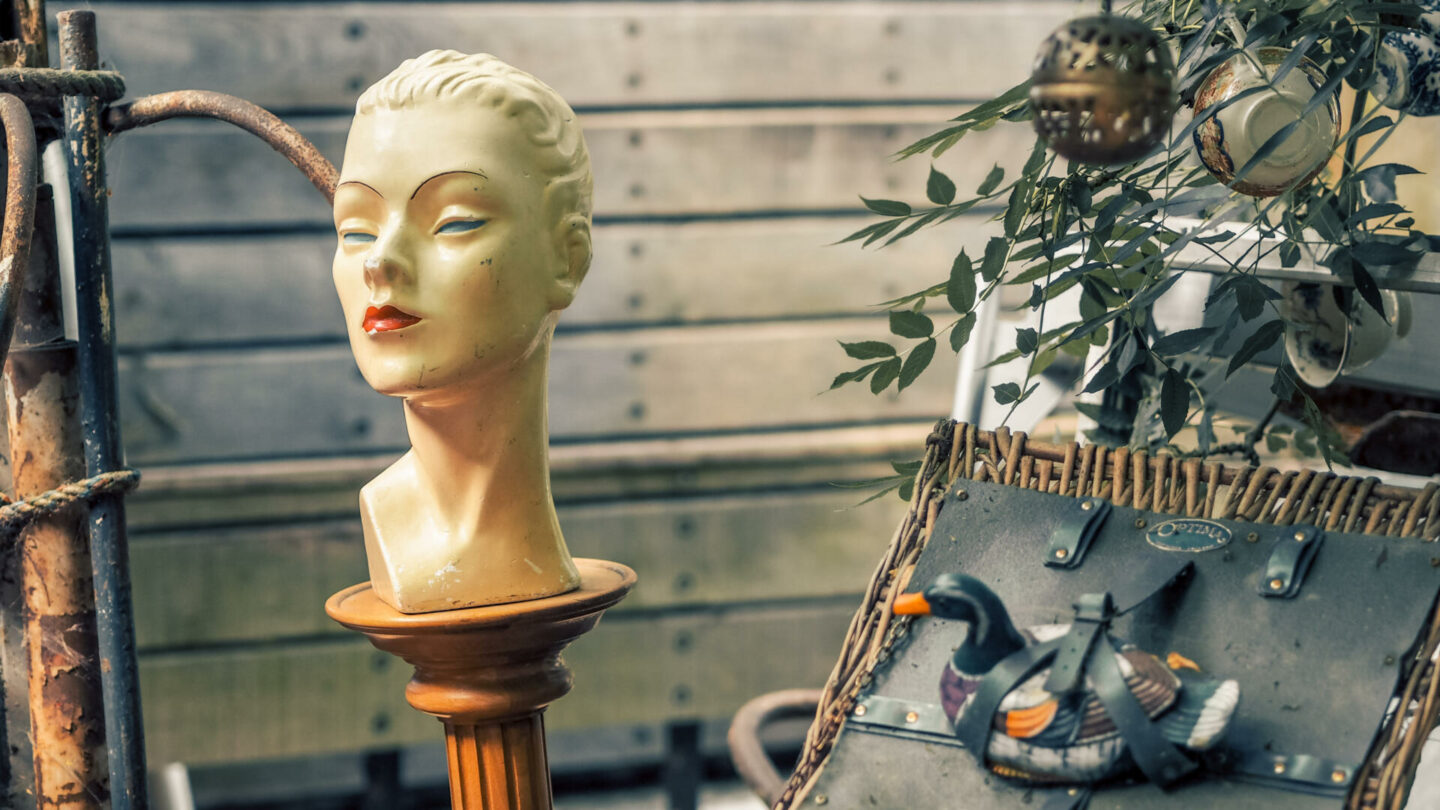 Aside from the artists throwing open their studio doors, a few of the locals also had set up stalls offering food and drink. We decided to stop for a glass of Pimms and lemonade (It's a must on a sunny day!) and took in a little more of our unusual surroundings.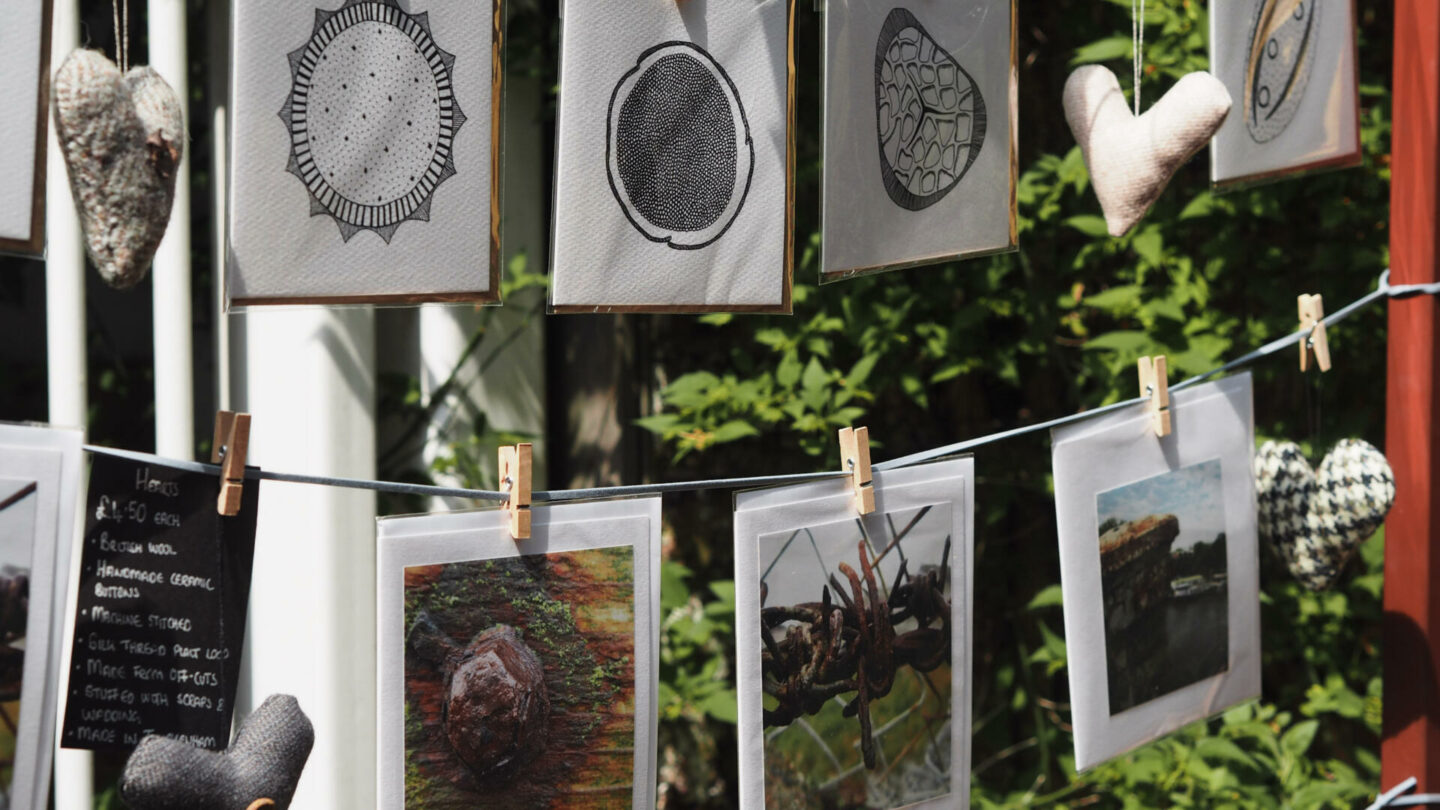 Eel Pie Island Boatyard
One thing that seems to have survived from Eel Pie Island's rich past is the traditional boatyards. When we visited, to get through one to reach the artist studios. Here there was a large paddle steamer being lovingly restored. I didn't manage to get any pictures that truly showed how majestic it was, but I must say it was quite the site to see.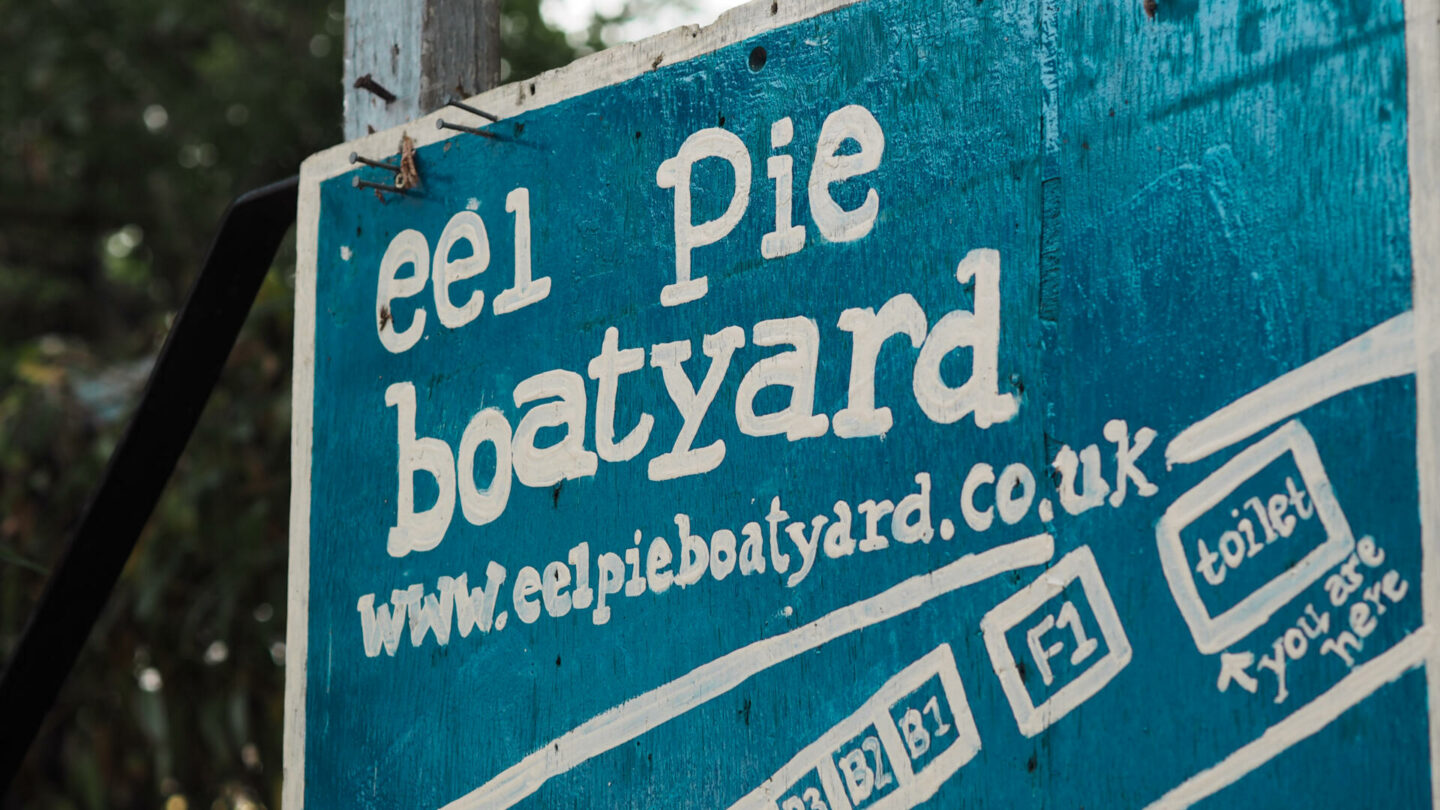 Talking of boats, Eel Pie Island is now home to one of the oldest rowing clubs on the Thames, Twickenham Rowing Club and also the Richmond Yacht Club. It's great to see that, although Eel Pie Island hotel may be gone, some of the island's traditions and history are still visible today.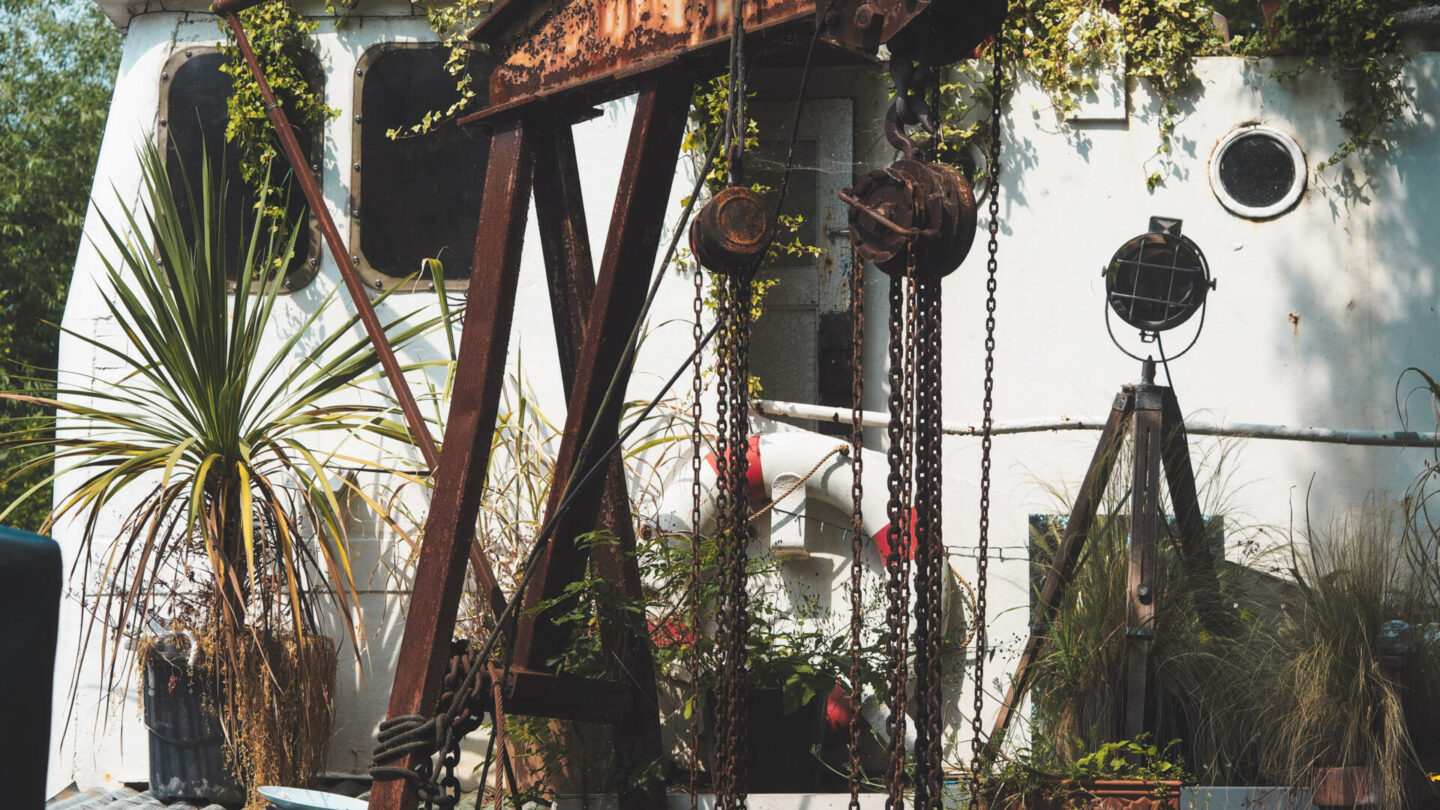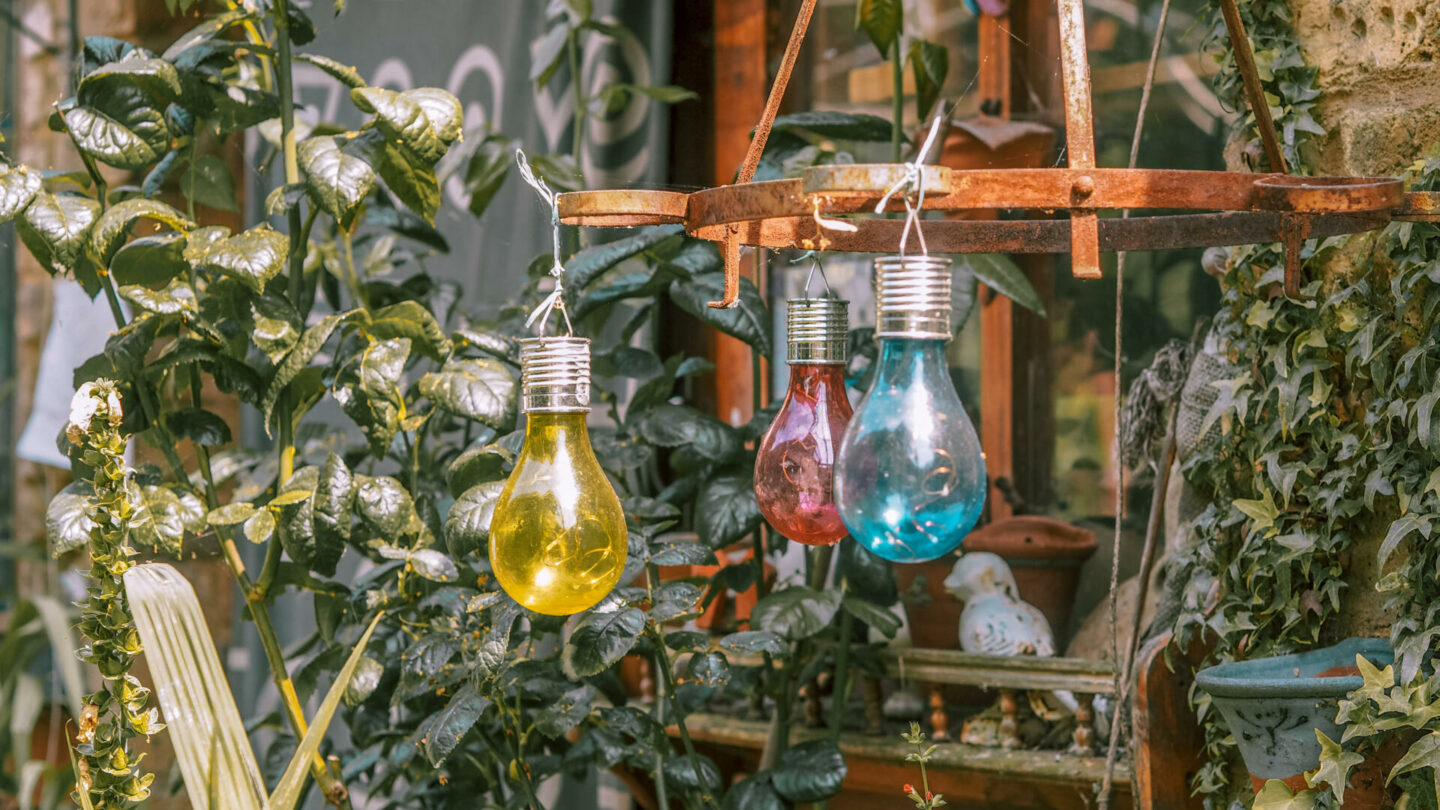 Fancy learning a little more about Eel Pie Island? You can always take a trip to Eel Pie Island Museum on Richmond Road, Twickenham. (Open Thursday through Sunday) or head down to the island itself on one of the Artist's Open Days. Not only will it be a great day out, but you'll also be supporting some wonderful creatives. I highly recommend heading over!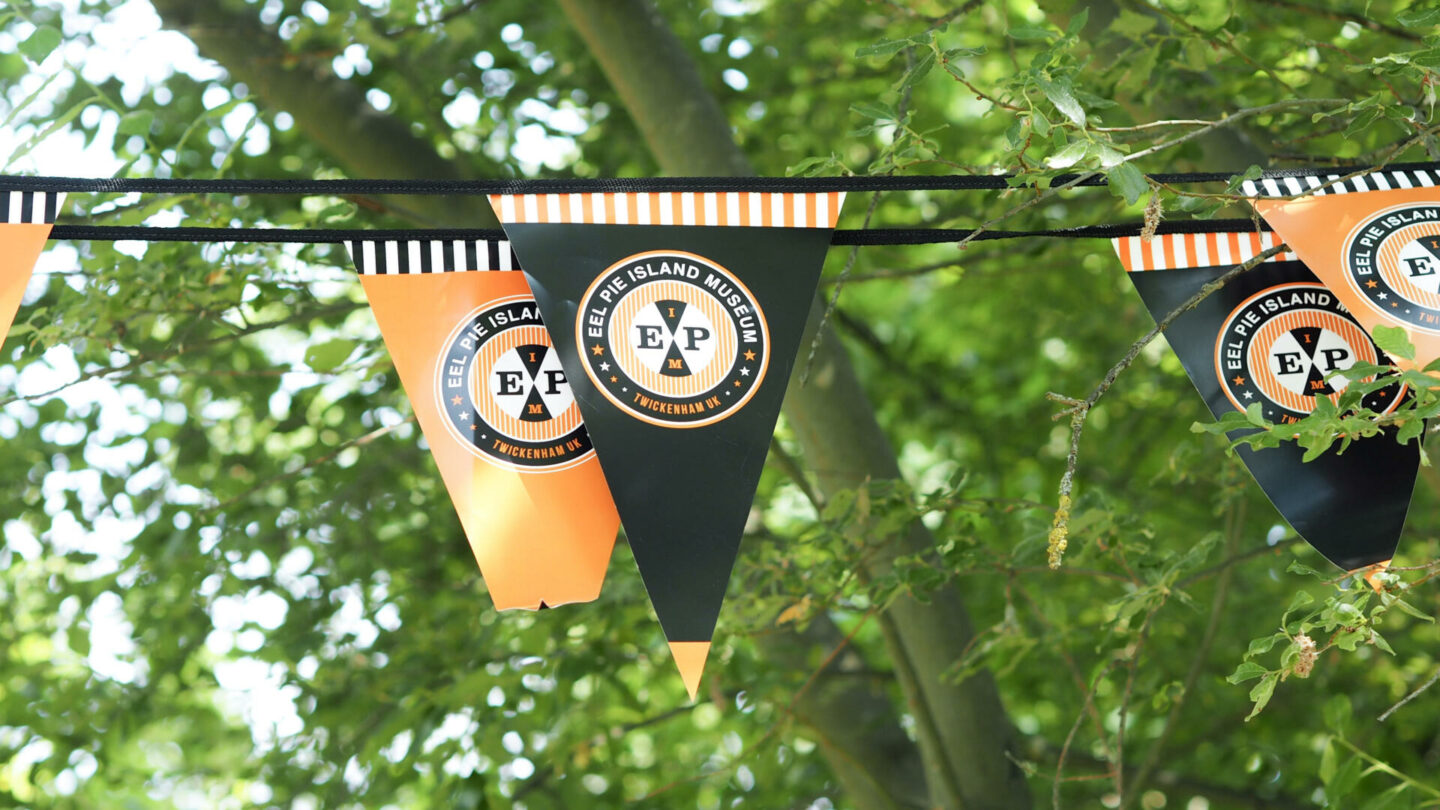 Have you ever visited Eel Pie Island before? What did you think?
Find me on;
Bloglovin' | Twitter | Instagram